Our latest: A K100 gets Cool!
Author: Ellaspede Date Posted:28 November 2022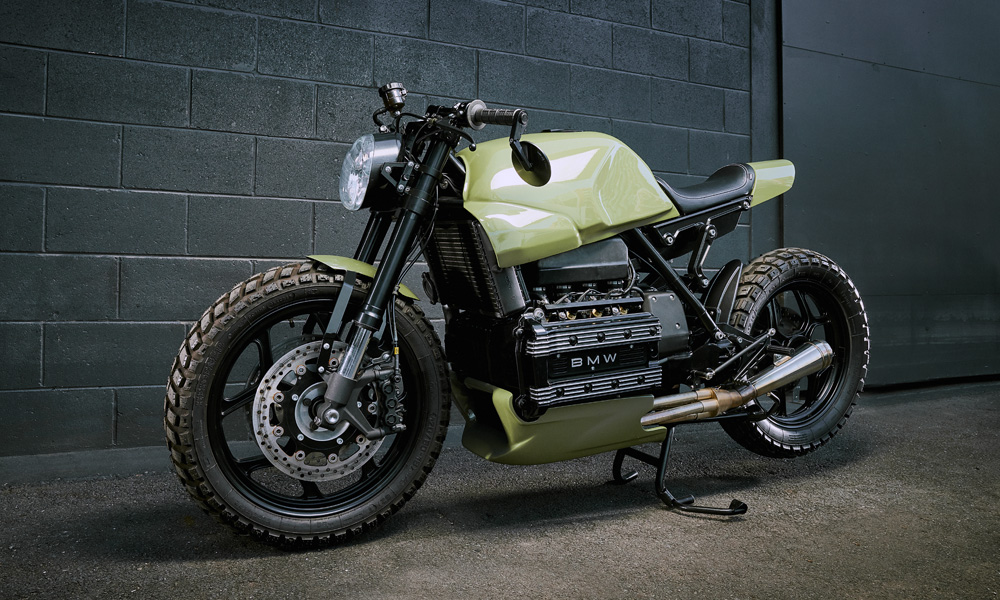 The BMW K100 wasn't a particularly cool kid on the block in the 1980's, but fast forward 4 decades and the big Beemers are now garnering quite the cult following in the custom world.
BMW wasn't the first to implement those flash features of the 80's like water-cooled four stroke motors, fuel injection, shaft drive or aerodynamic fairings, but it was the first to wrap it all up in one reliable factory package on the BMW K100.
But it was an era of super sports bikes for the street that grabbed most of the headlines, so the expensive, tech-laden, casual revving sports tourer with panniers wasn't the raddest new ride. That said, it's probably also why there's still a few decent examples around. They were mostly purchased by an older demographic in the day, more interested in servicing schedules and casual two-up cruising.
Decades later we have the owner of this bike, who, after witnessing the resurgence of the big K100's in custom circles around the world on the web, went out in search of his own donor bike. This 1984 BMW K100 turned up 3 years ago as a 'poorly modified brat racer that had been sitting around awhile and didn't run'.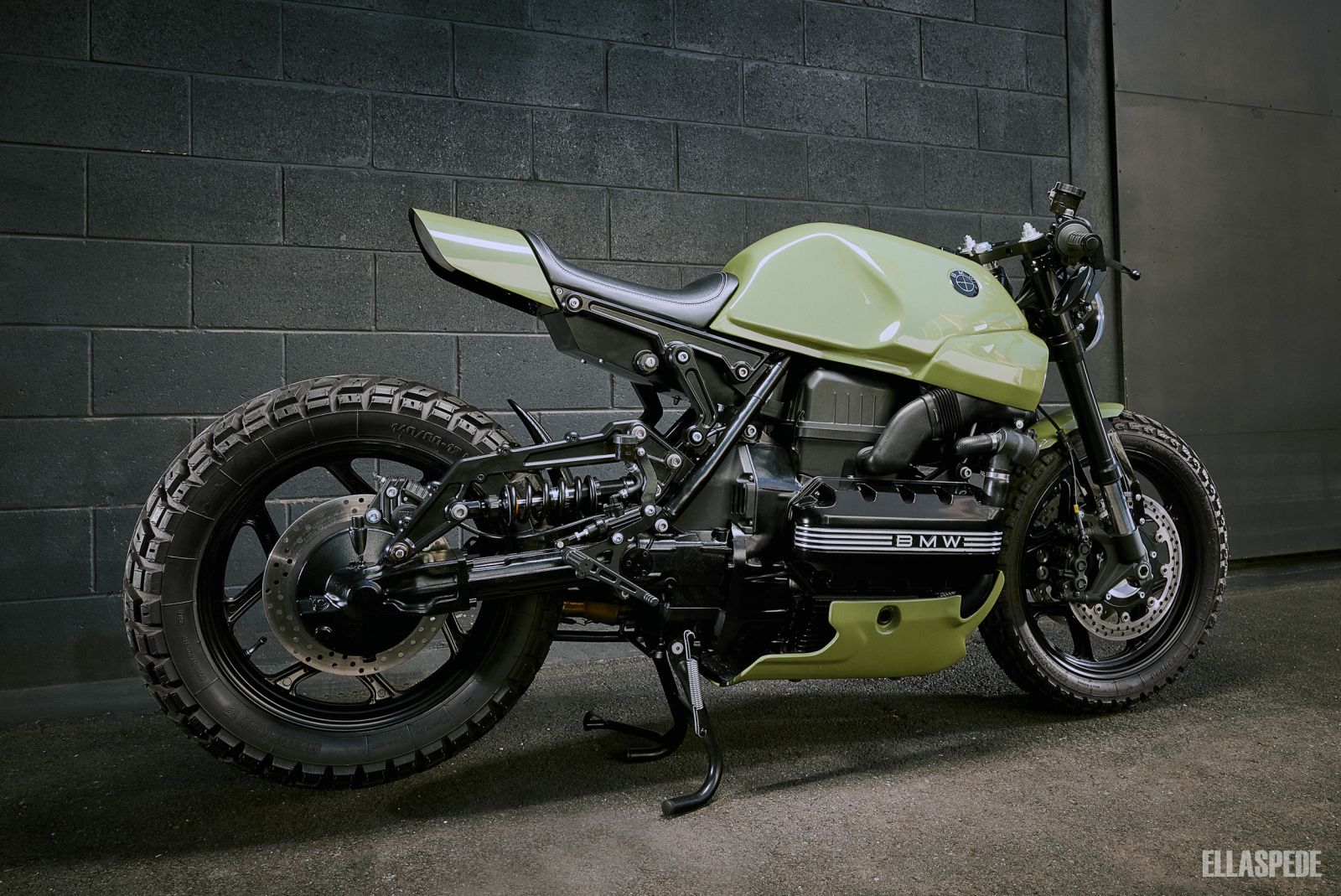 ---
Leave a comment