How to: Custom Motorcycle Tail Tidy
Author: Ellaspede Date Posted:4 August 2021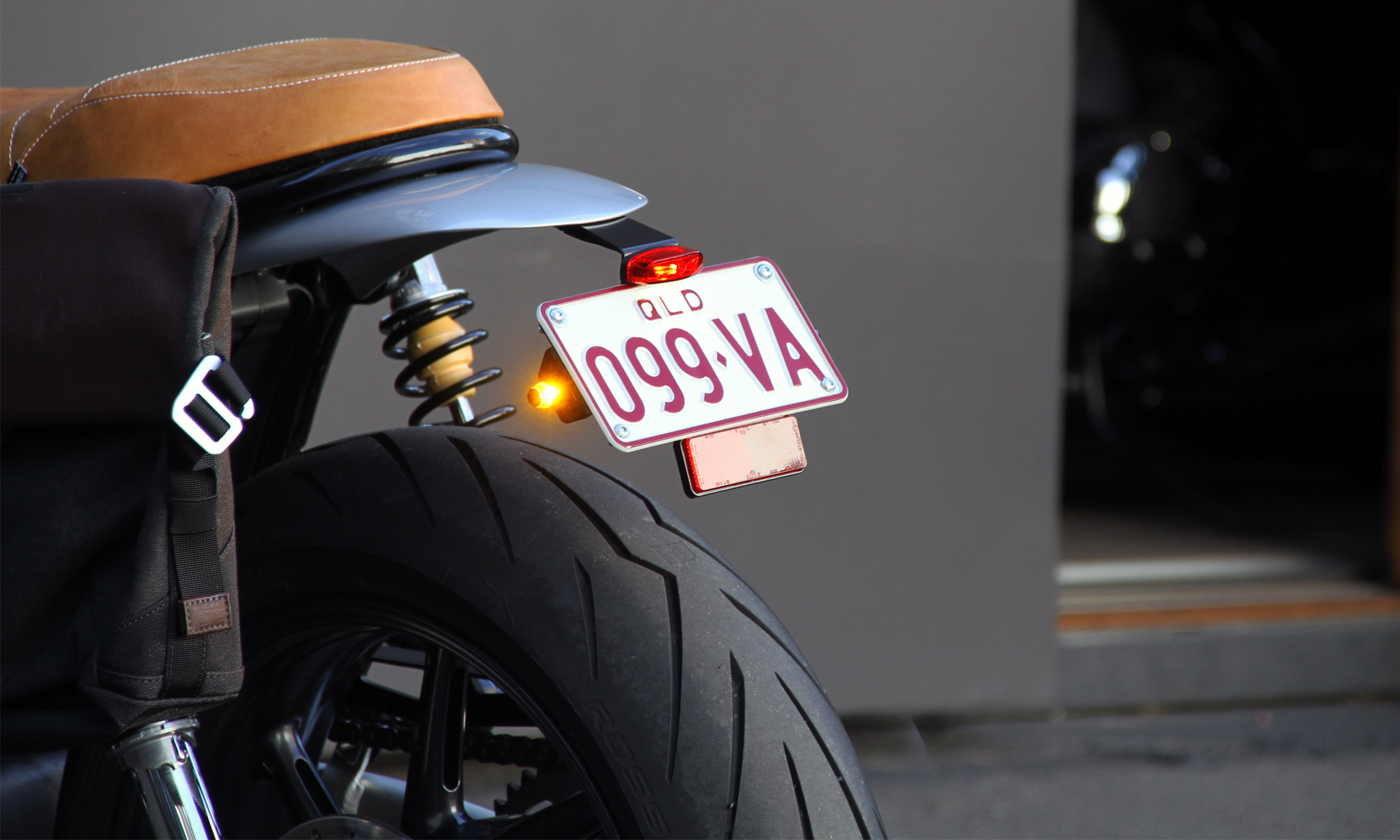 If you're looking to install a tail tidy on your motorcycle then check out some of the parts below that we often use on our custom builds.
Generally we will be combining a number of these parts to achieve the desired result, which is a great way to mix and match depending on what type of tail tidy you need or the look you're after.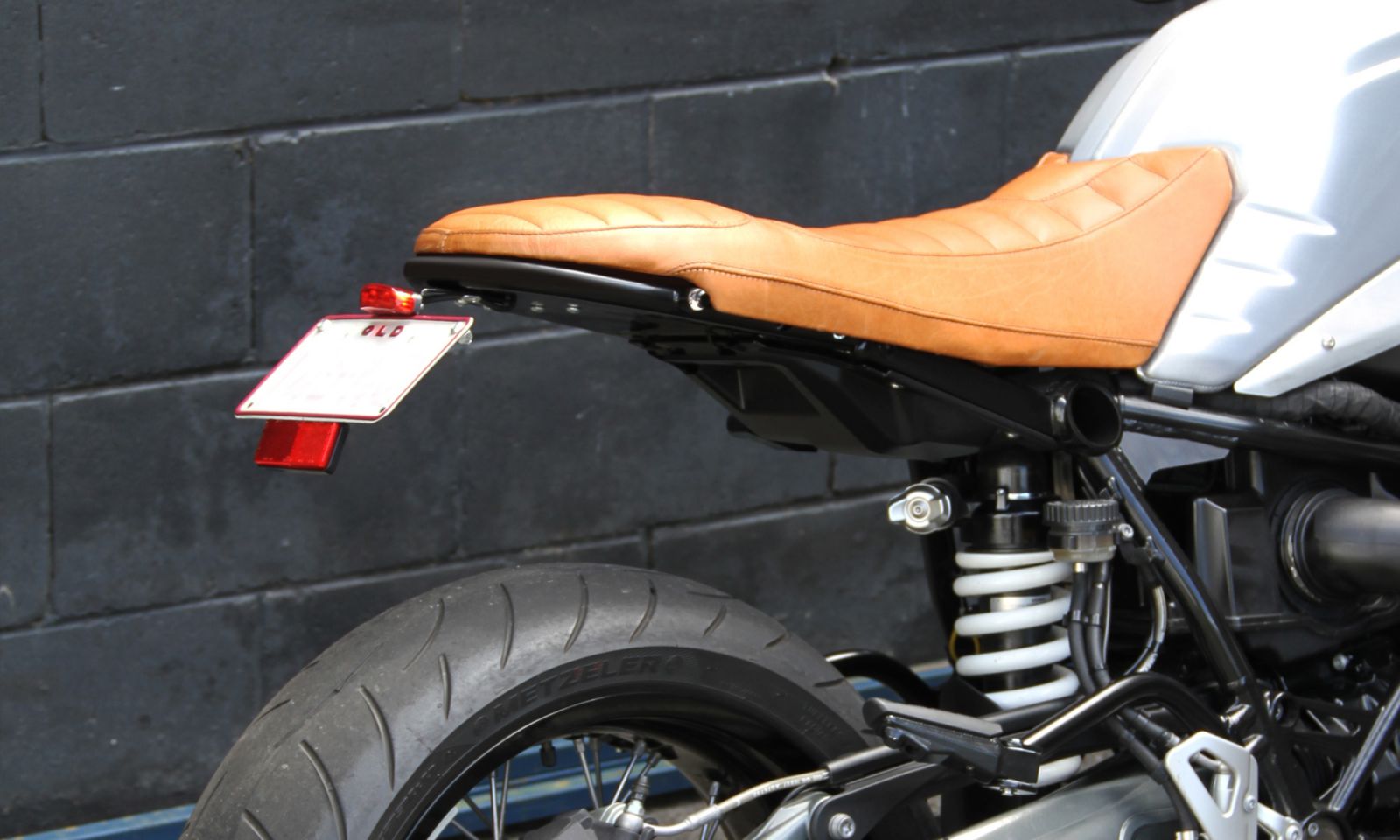 1. The tail tidy or fender eliminator
There are many 'off the shelf' tail tidies for motorcycles, but often with a custom build we're looking to do something different or running a custom rear guard setup which is where the parts below come in handy.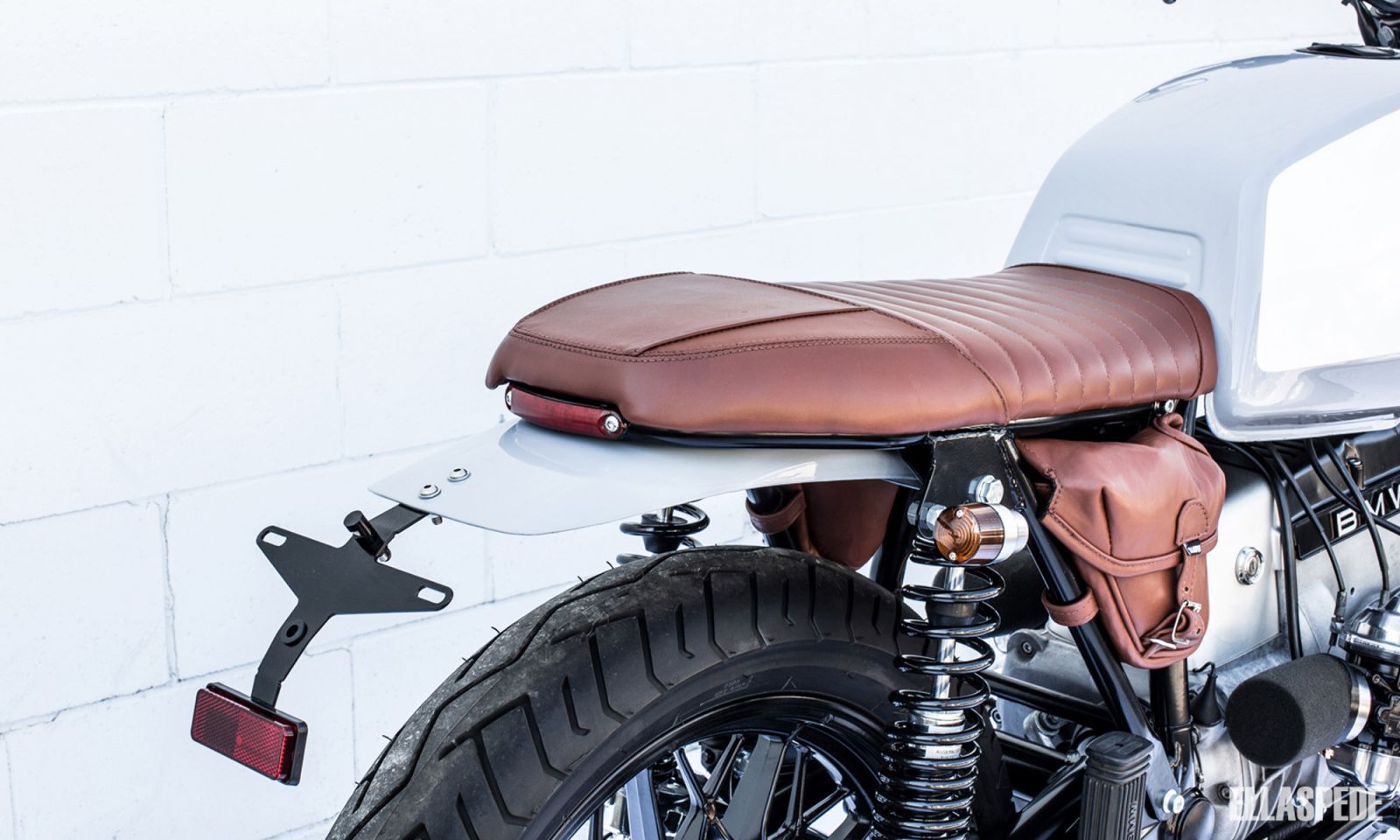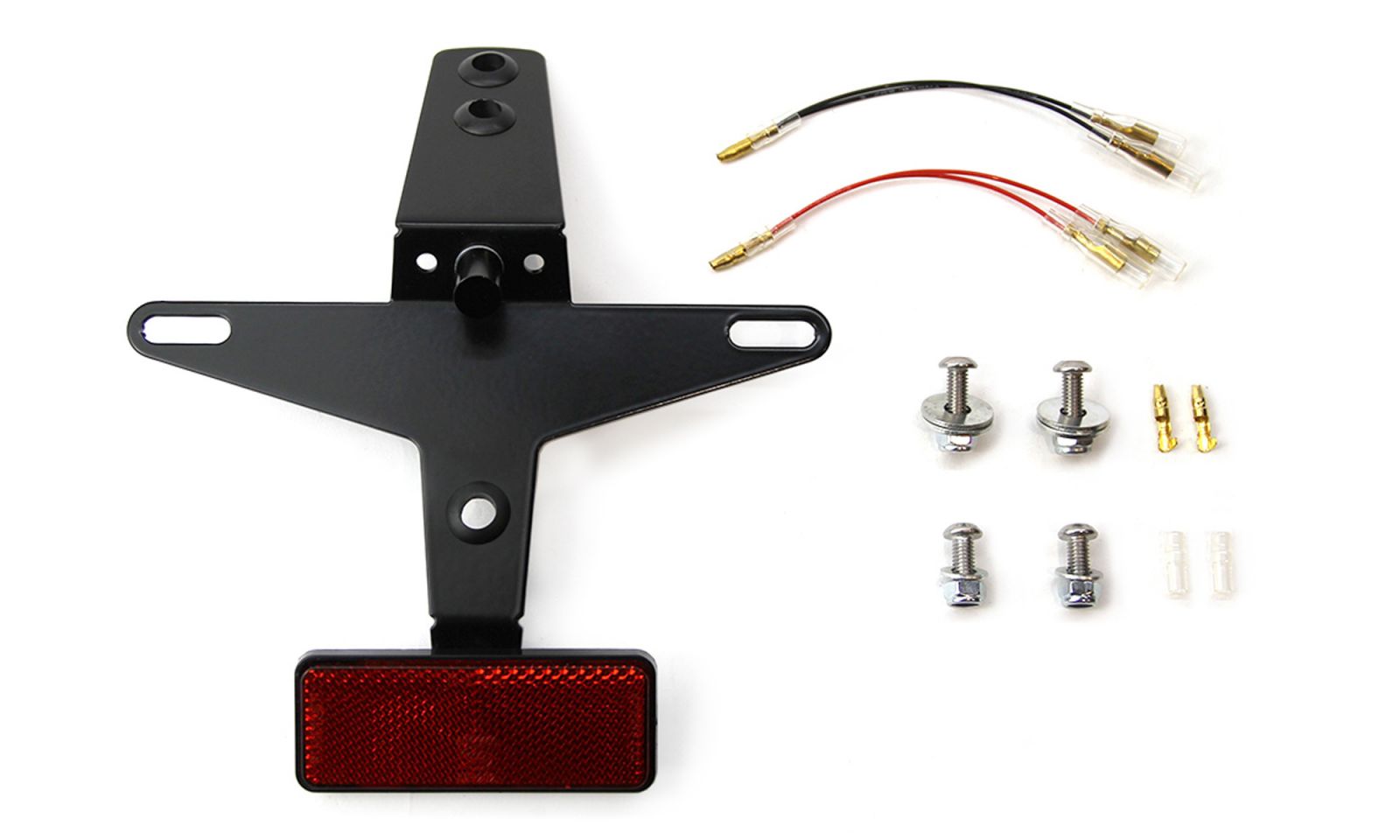 We will usually start with a Ninja Star Licence Plate Holder Kit as a base. These come with everything you need to keep the rear end looking legal, which includes these 3 items below:
Plate holder to position the number plate on a 45-90 degree angle
White light for the number plate
Legal size rear reflector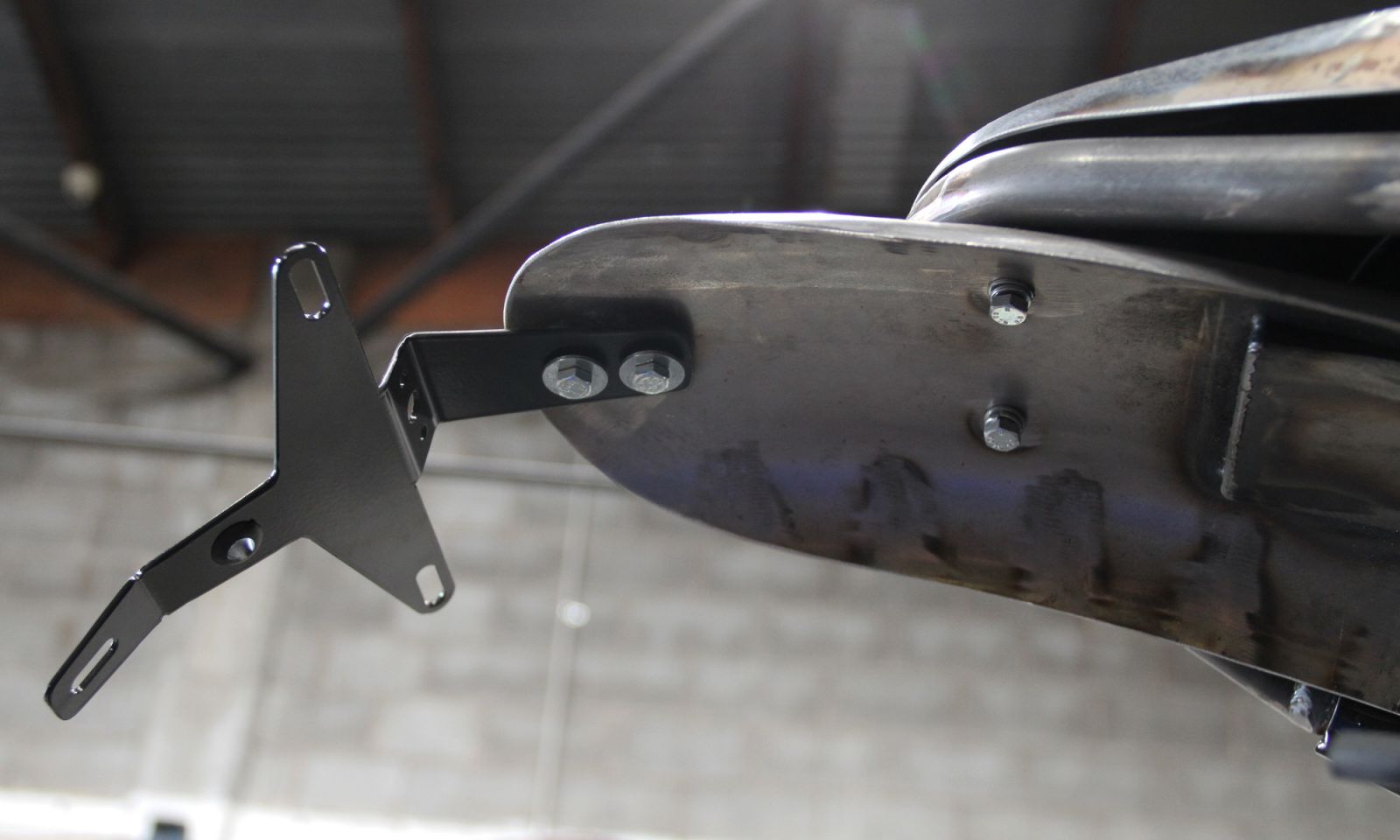 The standard mounting for this kit is a 2 bolt system with rubber grommets to reduce vibrations that cause number plate cracks. The 2 bolt setup can easily be drilled onto a custom rear guard or mounted up underneath the rear of a seat when no rear guard is being used. The kit comes standard with 2 small button head allen bolts for mounting, which are useful if you're drilling through a rear guard and the bolt heads will be exposed. Alternatively if you have a steel rear guard we often like to weld 2 studs (bolts with the head cut off) or nuts to the underside and bolt the Ninja Star to the guard from underneath with no mounting bolts showing from above.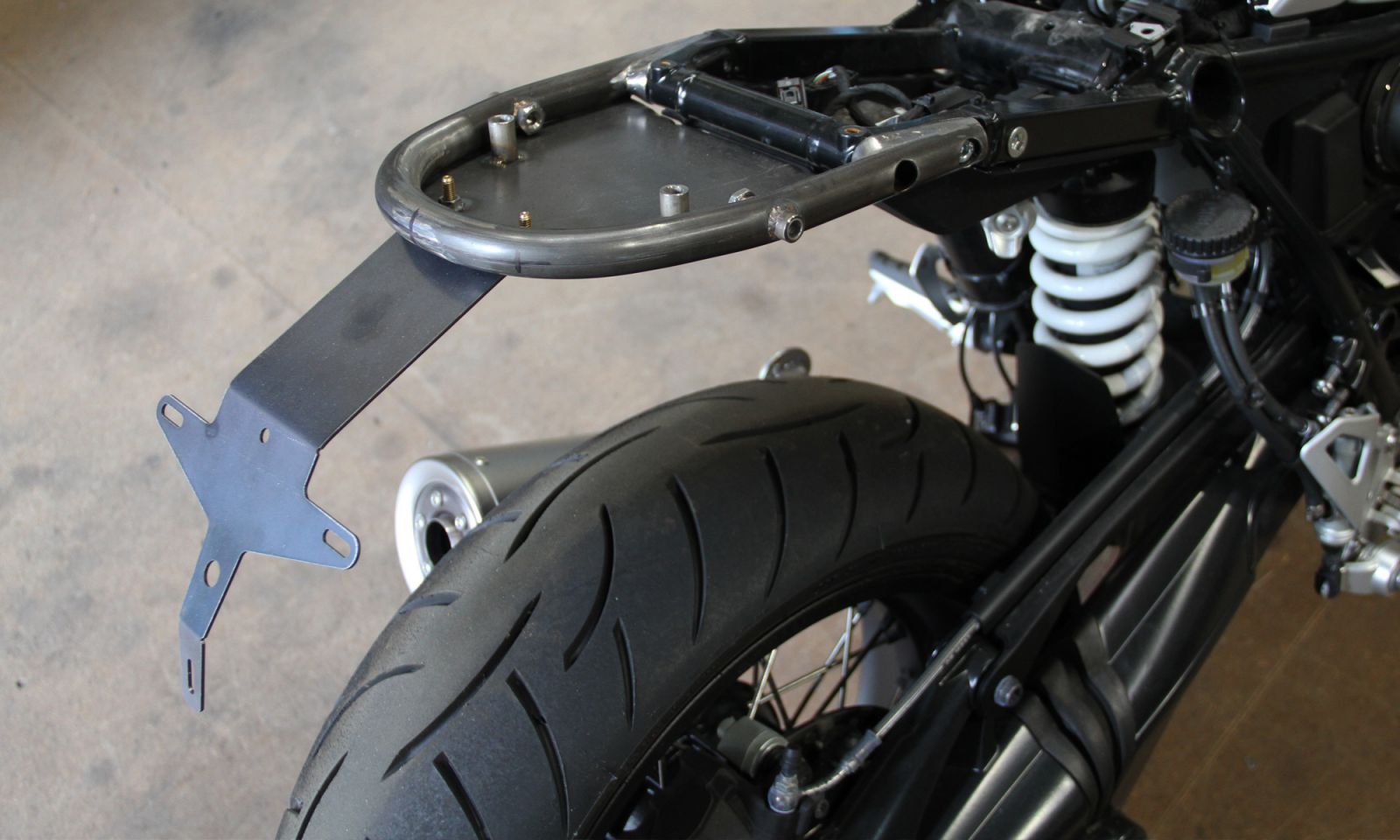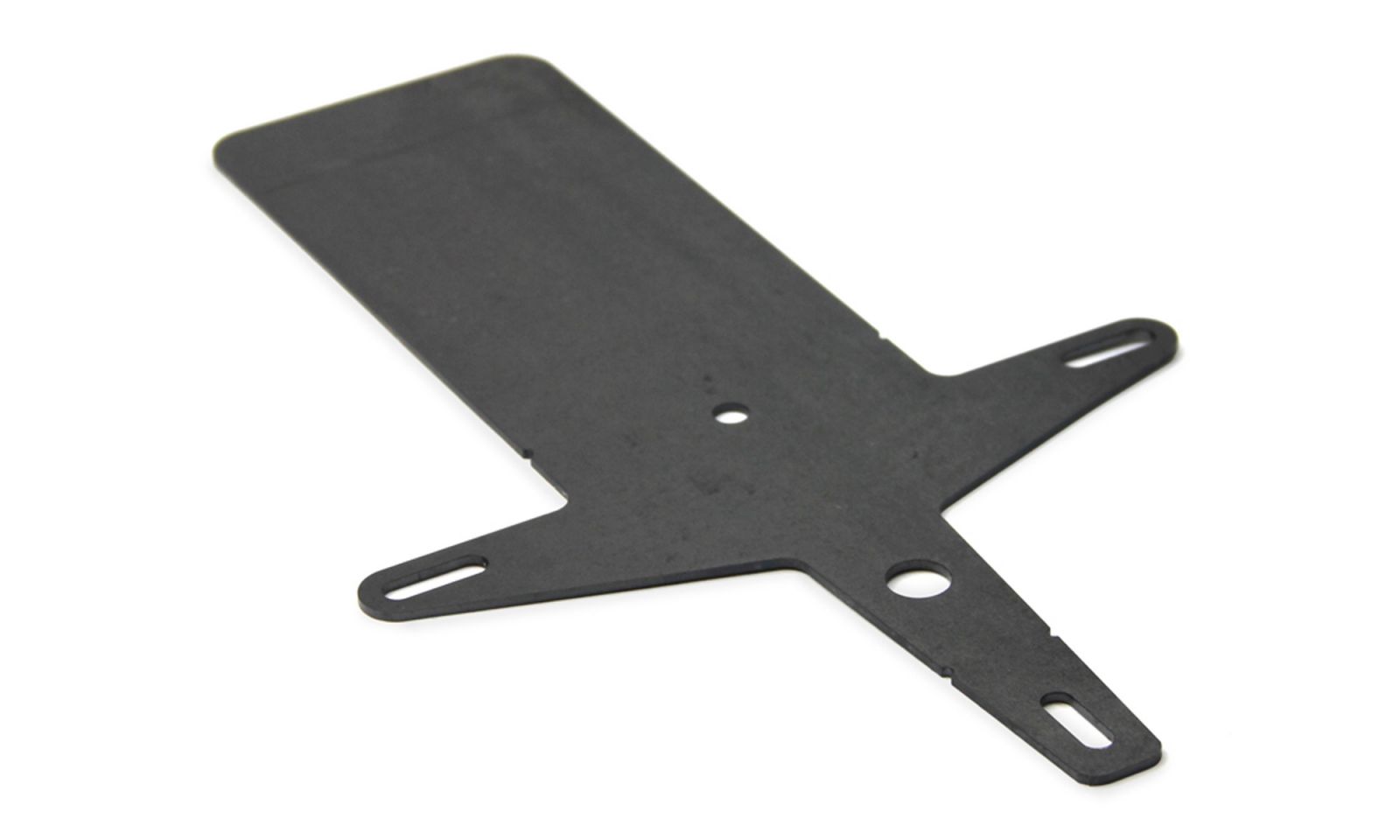 If the 2 bolt setup won't work and you need some more room for mounting, the Ninja Star Fender Eliminator comes in raw steel with a wider mounting surface for you to drill the required mounting positions. Once mounted you can bend and paint this bracket to suit your setup.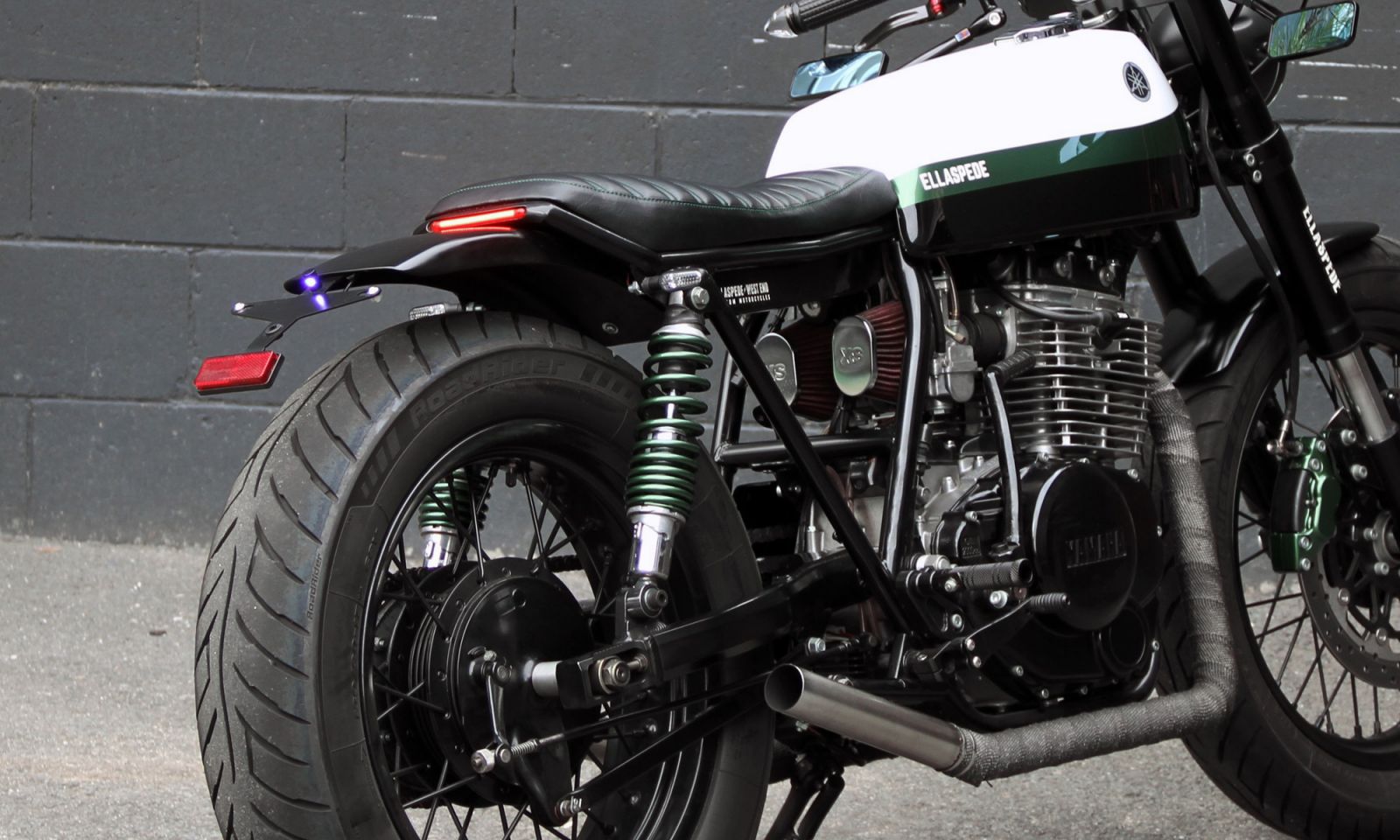 2. Licence plate light
Having a white light illuminating your number plate is a legal requirement and (as simple as that sounds) there are a few options to look at here.
The Ninja Star Licence Plate Holder Kit comes standard with an LED Licence Plate Light which are a neat little item to 'tick the box' for this requirement.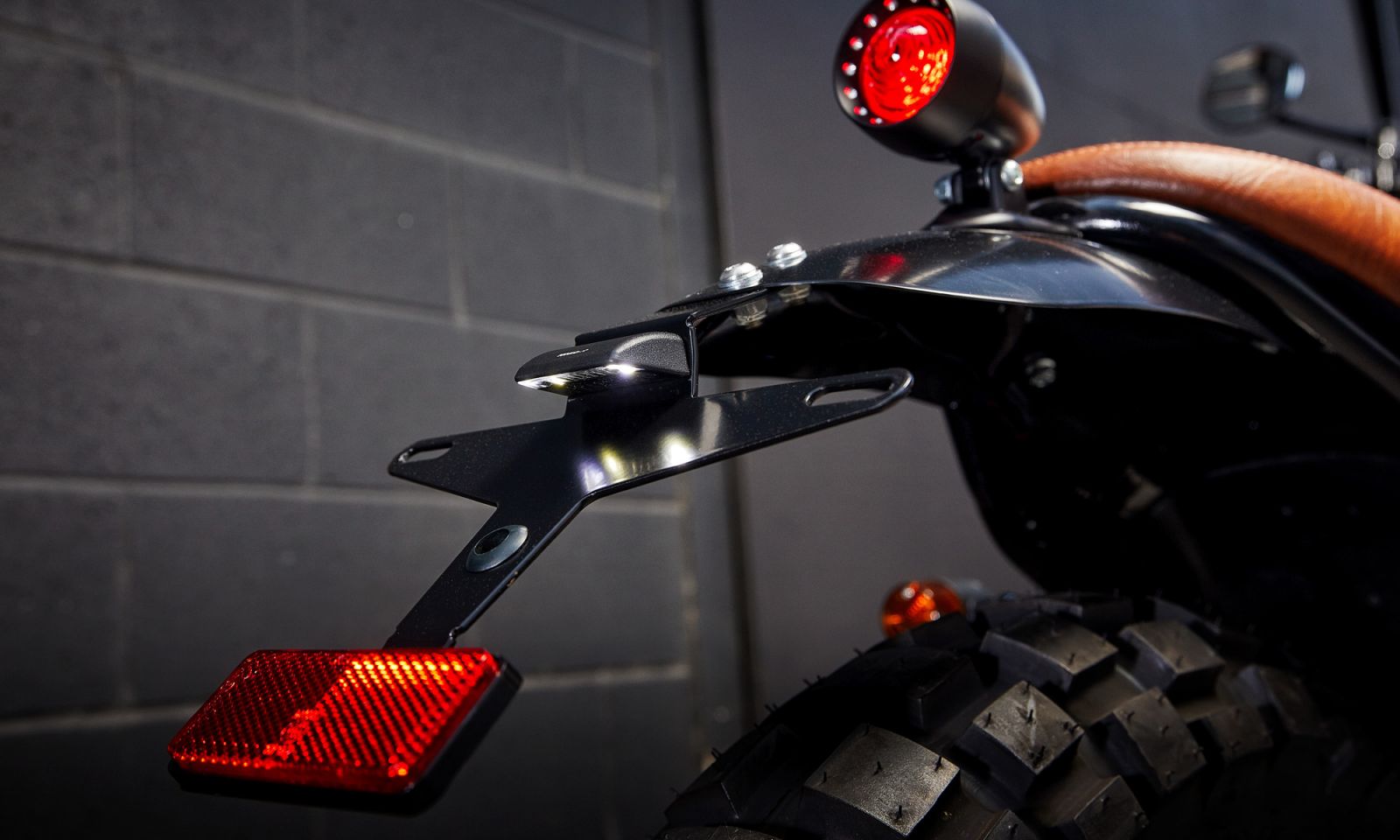 But if your bike vibrates alot or you're just after something a little more professional looking then the Koso Blade Number Plate Light will also bolt straight on. We like the Koso because its a higher qaulity unit that can withstand more punishment and weather on the back of a bike and still come out looking great.
So whichever way you go with the lighting, make sure you've got one of these 2 options on there! They're such small products that are super cheap and can save you a hefty fine out on the road.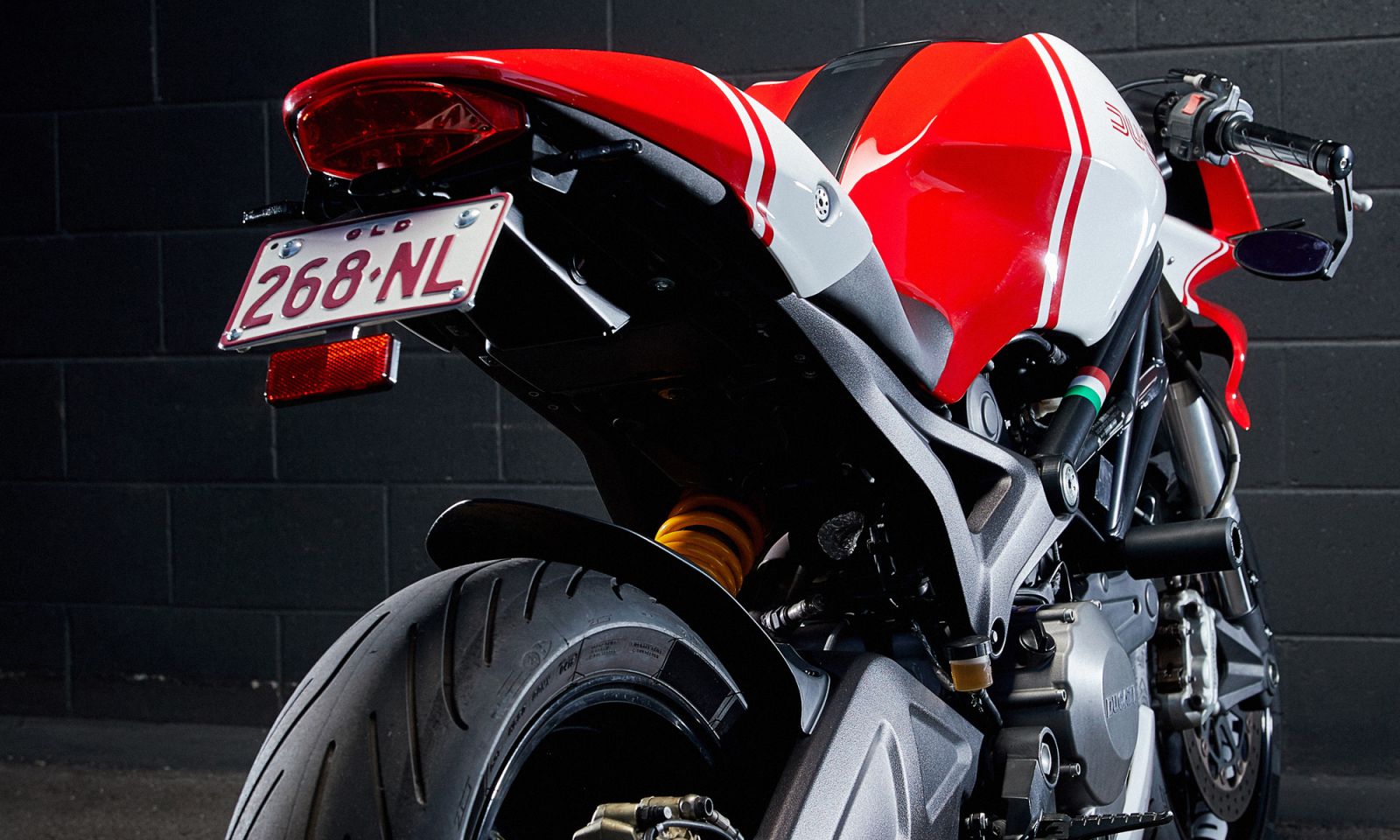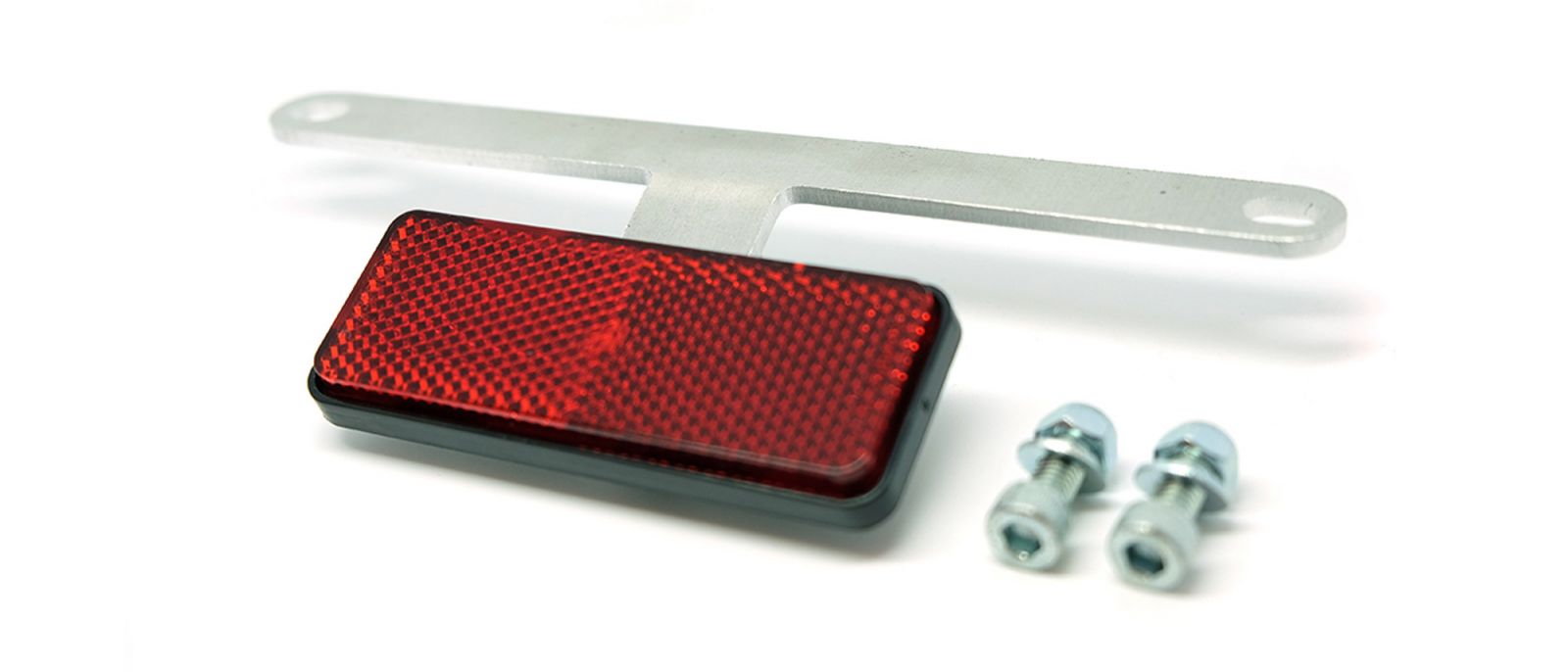 3. Rear reflector required
Like the number palte light, the rear Reflector is such a cheap little item that is often overlooked on a custom build and one of the first things picked up by Mr Plod when you whiz by.
No real options here as this one is about the smallest legal size (DOT-SAE A-03 Certified & E-Marked E4) so we use it on pretty much every build. Where to mount it is a common question, but we've found that tucked up under the number plate is generally the neatest and most obvious (and legal) location.
Both of our universal tail tidies come with a bolt hole to mount this indicator below the licence plate, but if you've already got a tail tidy and need to add one of these on then the Number Plate Reflector Mount is an easy way to stay out of trouble and bolts right on to the bottom of your number plate, easy as!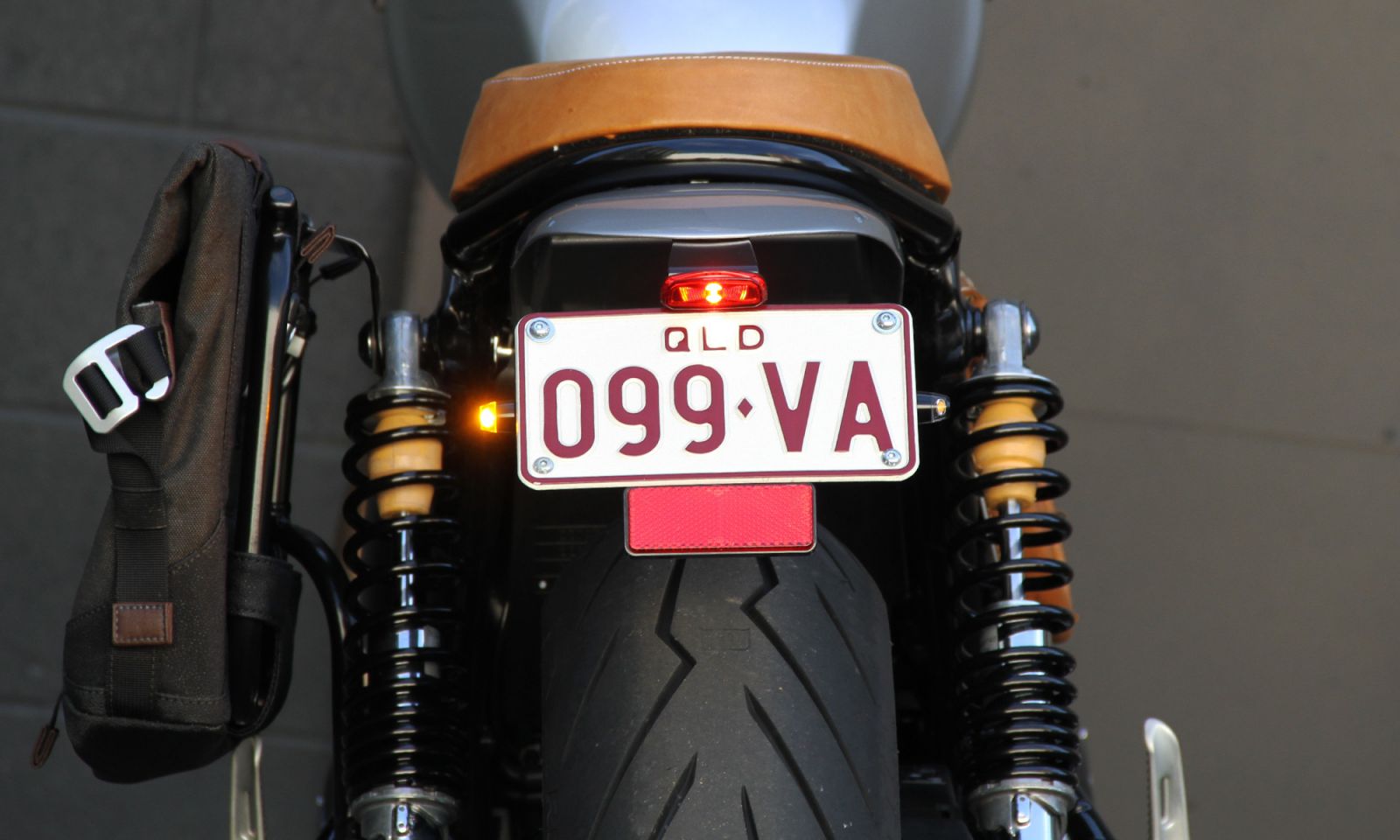 4. Indicator mounts
We've been making them for some time, but recently we've added the nifty little Number Plate Mounted Indicator Brackets to the product range. These little laser cut brackets bolt to each side of the number plate and are perfect for when you're not sure where else to run your rear indicators and you want to keep them in a safe and visible location.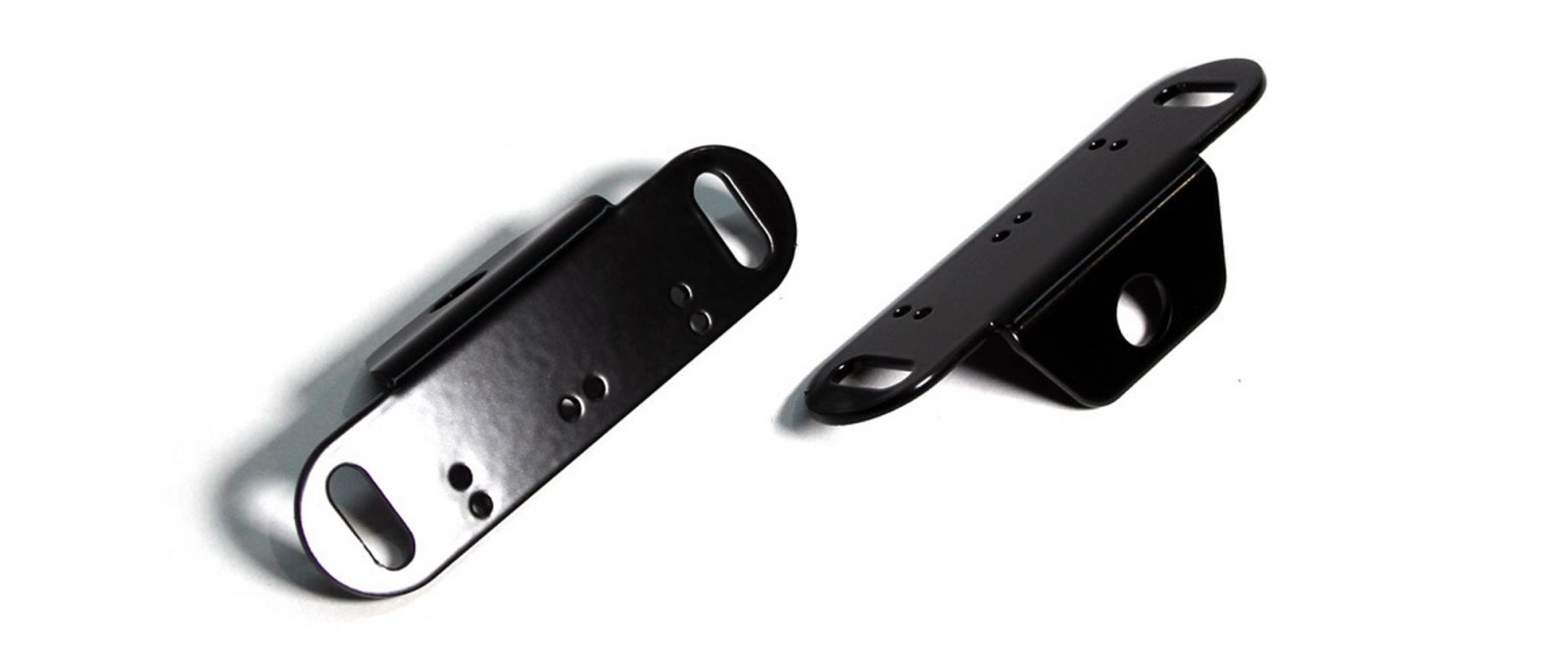 These aren't made for swinging those massive stock indicators off (they shouldve gone in the trash long ago!) rather a small set of LED indicators are perfect here. Being more than a number plate width apart (180mm) means your rear indicators will also be in a legal position (in most cases) unlike those number plate surrounds with integrated LED's that arent wide enough.
Our pick is the Motogadget M.Blaze Pin Indicator because if you're going to go that small with an indicator then you want to make sure it's quality made and super bright!
The Number Plate Mounted Indicator Brackets also have little zip tie attachment holes pre-drilled so you can keep your indicator wiring tucked up out of the way, nice and neat.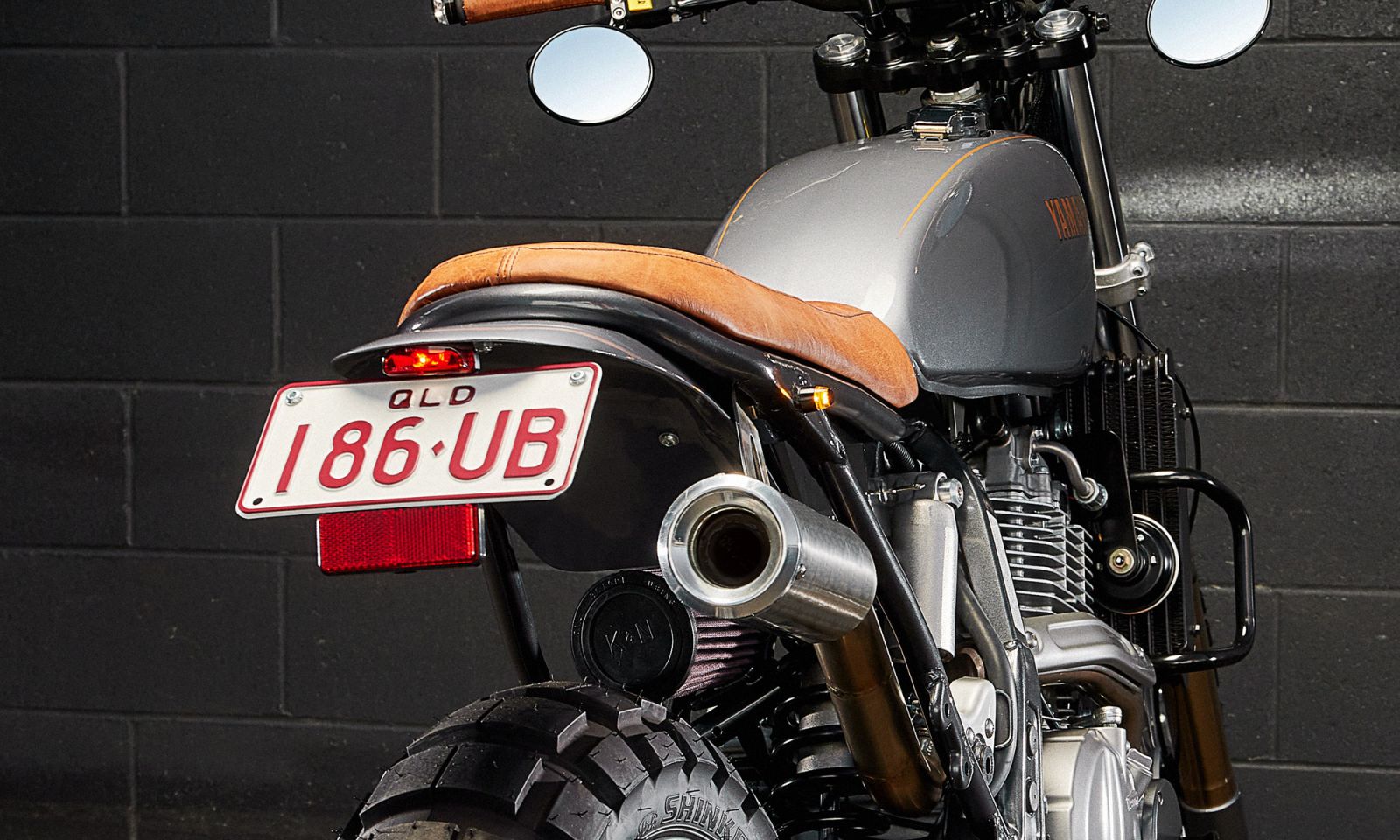 5. Rear tail light
If you can 'kill 2 birds with 1 stone' then it's always a win in the custom world, and swapping out a white number plate light for a tail light with integrated white light underneath is doing just that.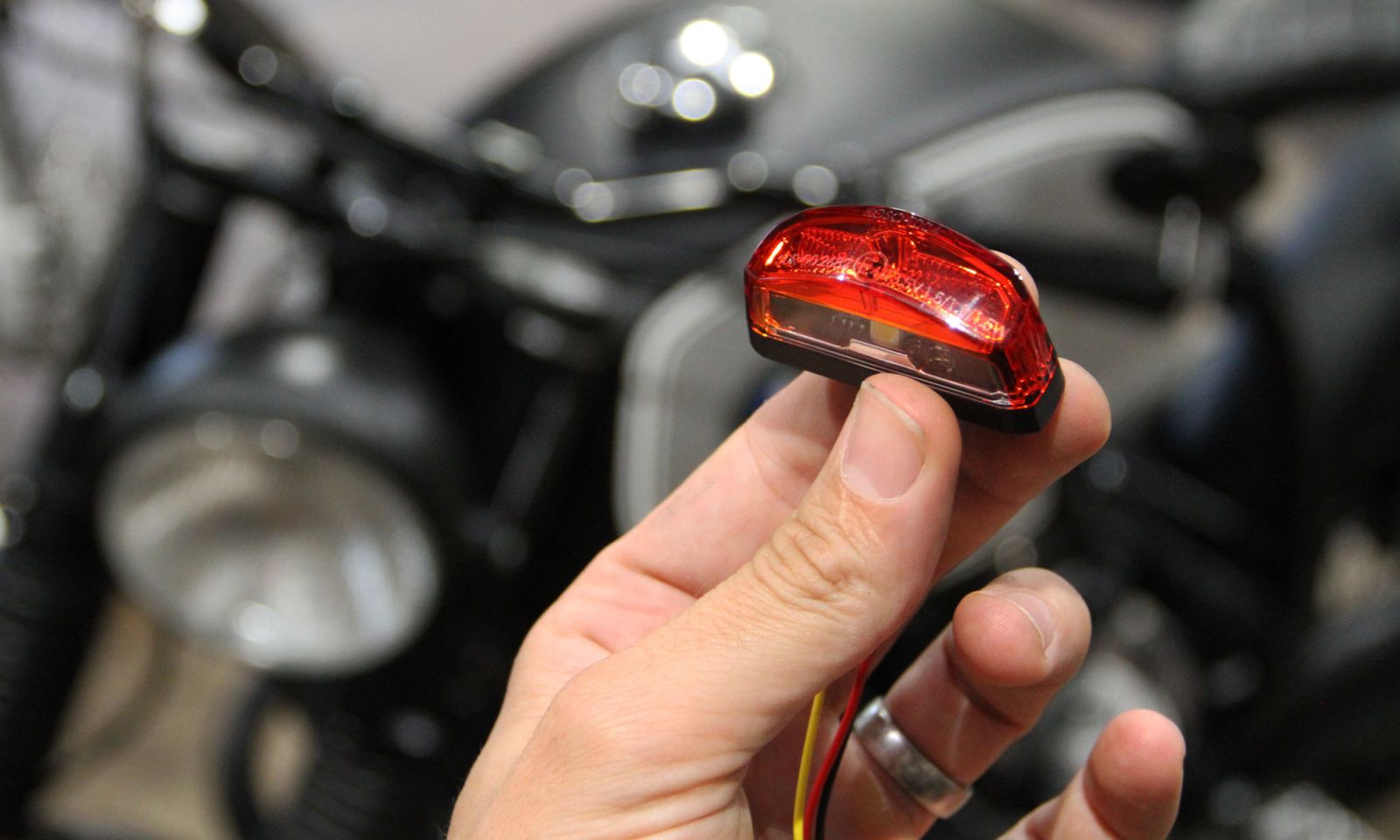 The Koso Hawkeye LED Tail Light is our favourite option here as bolt it on to the Ninja Star Licence Plate Holder Kit with some minor modifications and it has a white light for your numberplate right underneath. Plus it solves the issue of having to mount a tail light somewhere else on the rear of your bike, so things are really starting to look super clean on the back of your custom build.
Just like the Motogadget indicators, if you're going to go this small with a tail and brake light then you need to get something decent qaulity that is super bright and that's why we like the Koso Hawkeye. The build quality and brightness is really impressive for it's size.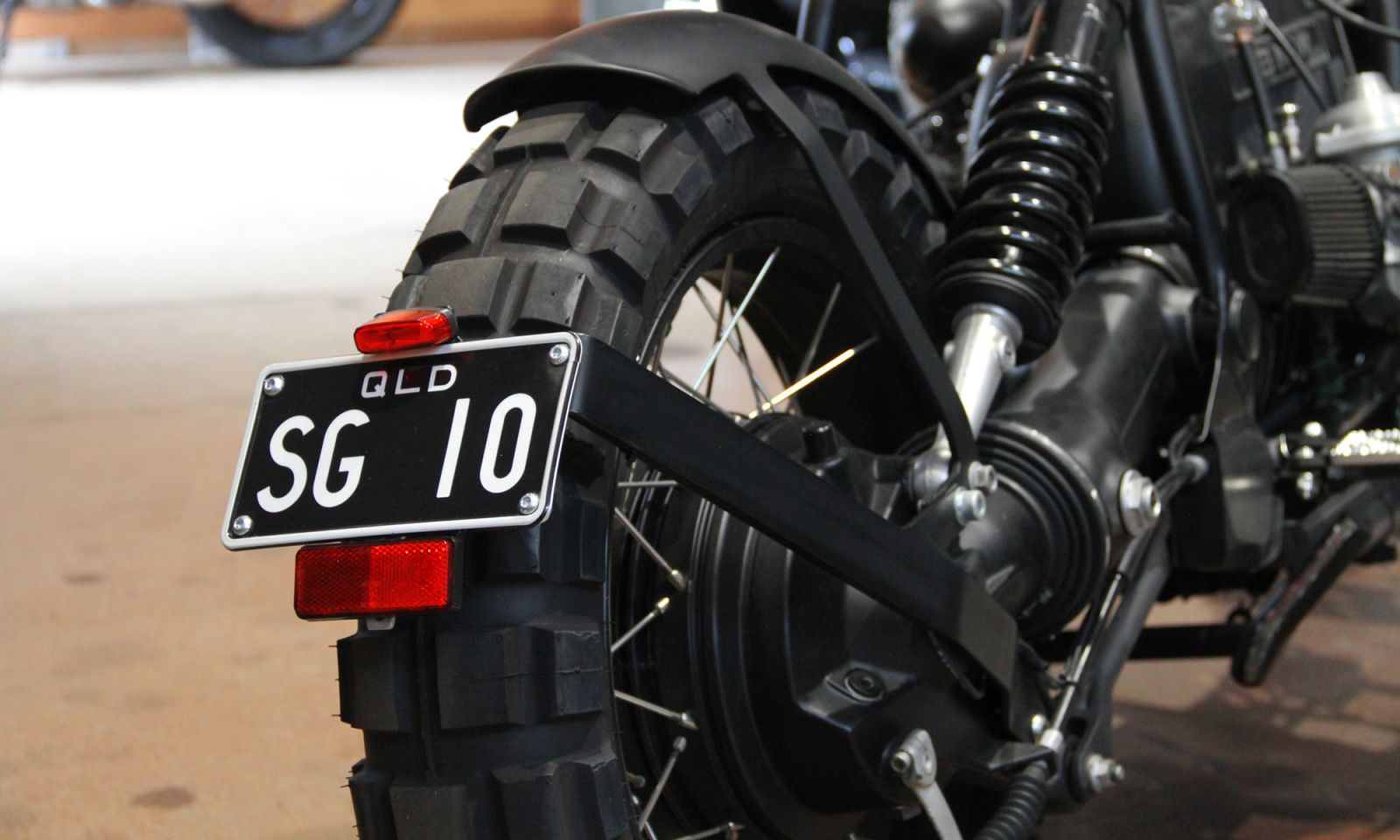 6. The Wrap Up
We've run through a few options here, now it's just up to you to decide what's going to work best for your custom rear end. Usually just mounting the Ninja Star is the 'hardest' part, then it's all just bolt together parts and wire it in.
If you're unsure about any of these items just ask, otherwise hopefully this has explained in a little more detail one of the areas on a custom bike that can be the trickiest to deal with, but defintiely can make the whole rear end look the best when you get it right.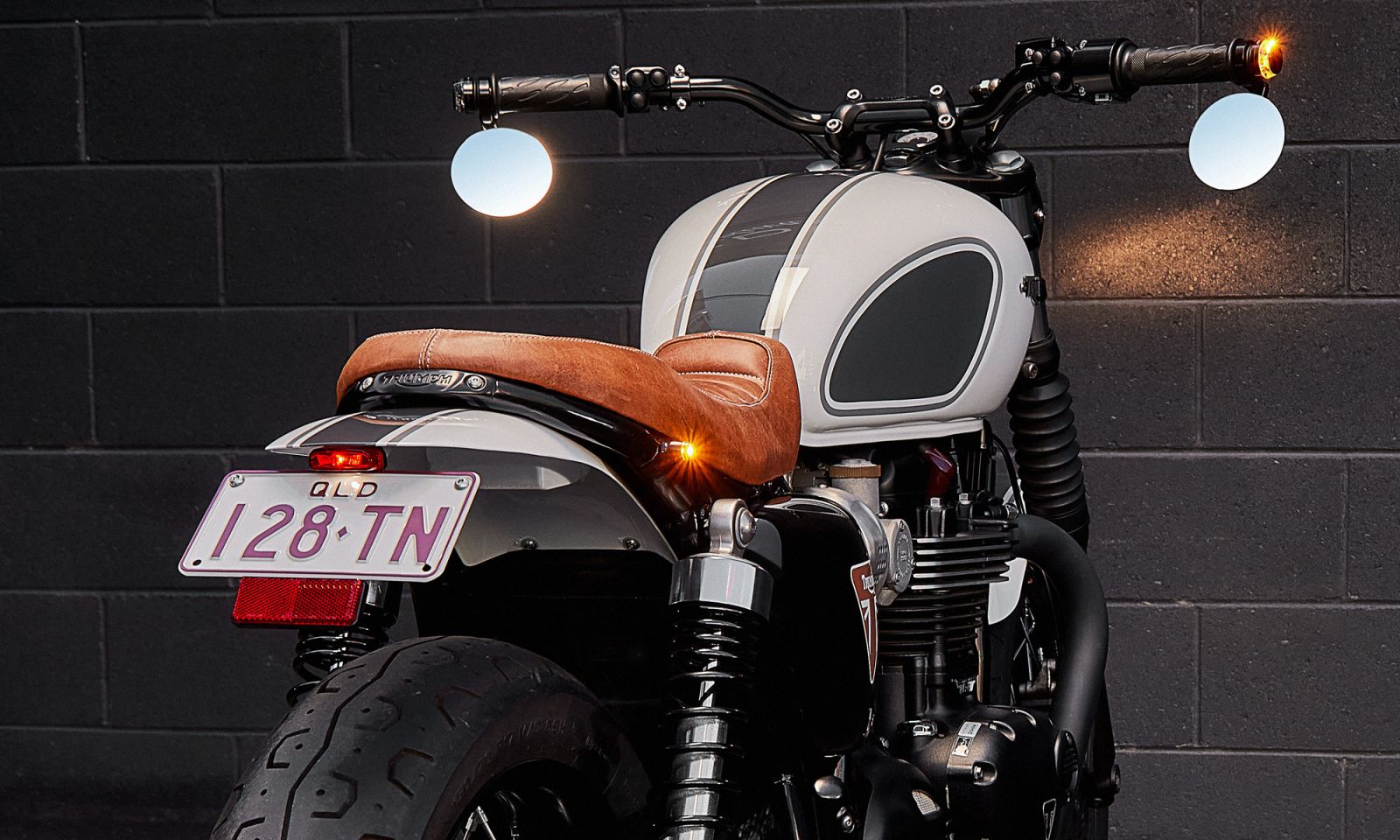 Note: Laws may vary from country to country, state to state. Please check with your local transport authority prior to application of this product. Install at your own risk, if in doubt, consult a professional for installation.
---
Leave a comment