Our latest: Ducati Monster 659
Author: Ellaspede Date Posted:31 July 2019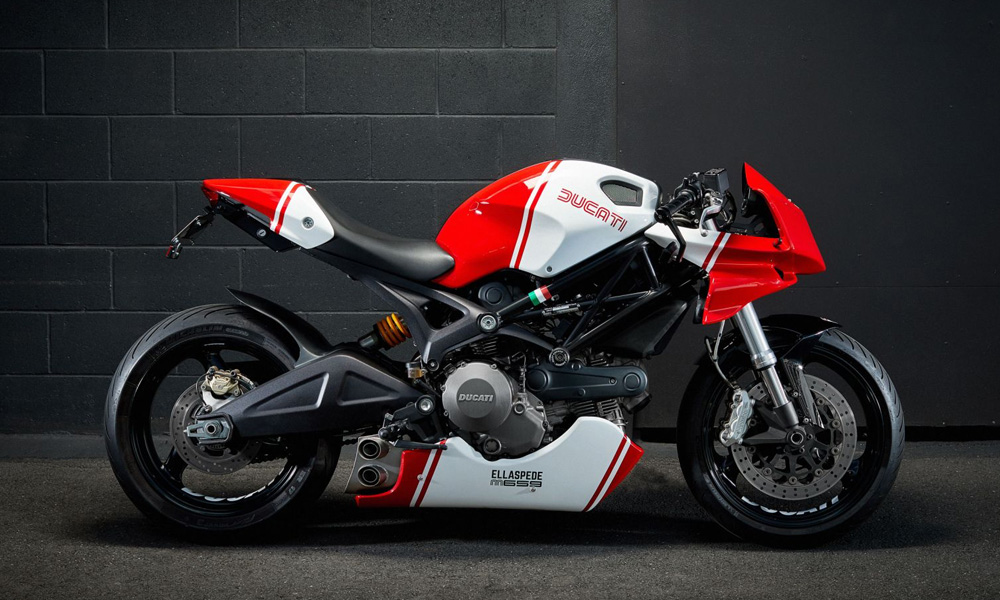 When launched in 2011 the Ducati 659 was one of the top 3 selling learner approved bikes in Australia. It seems that the lofty price wasn't deterring new or younger riders from wanting a bike that clearly wasn't built to a budget like many of the other LAMS offerings. Owner Andrew was in the same boat, so the 659 was an ideal bike for someone on a restricted licence who was looking for unrestricted quality and Italian appeal.
It just so happens that Andrew's 2012 model was also a Valentino Rossi special addition adorned with his signature fluro yellow 46 number. For a moment the signature Rossi livery was considered, but with Valentino going back to Yamaha in 2013 and the affordable abundance of 659 Rossi panels popping up online it was decided to keep the colours classic Ducati for this custom build.
Although the 659 ticked most boxes for Andrew, it lacked a little of the 'hyper aggressive' style that the bigger Monsters and Panigale range were renowned for. The suspension, brakes and handling were already inline with his expectations, but it was the aggressive aesthetic and sound that was left wanting.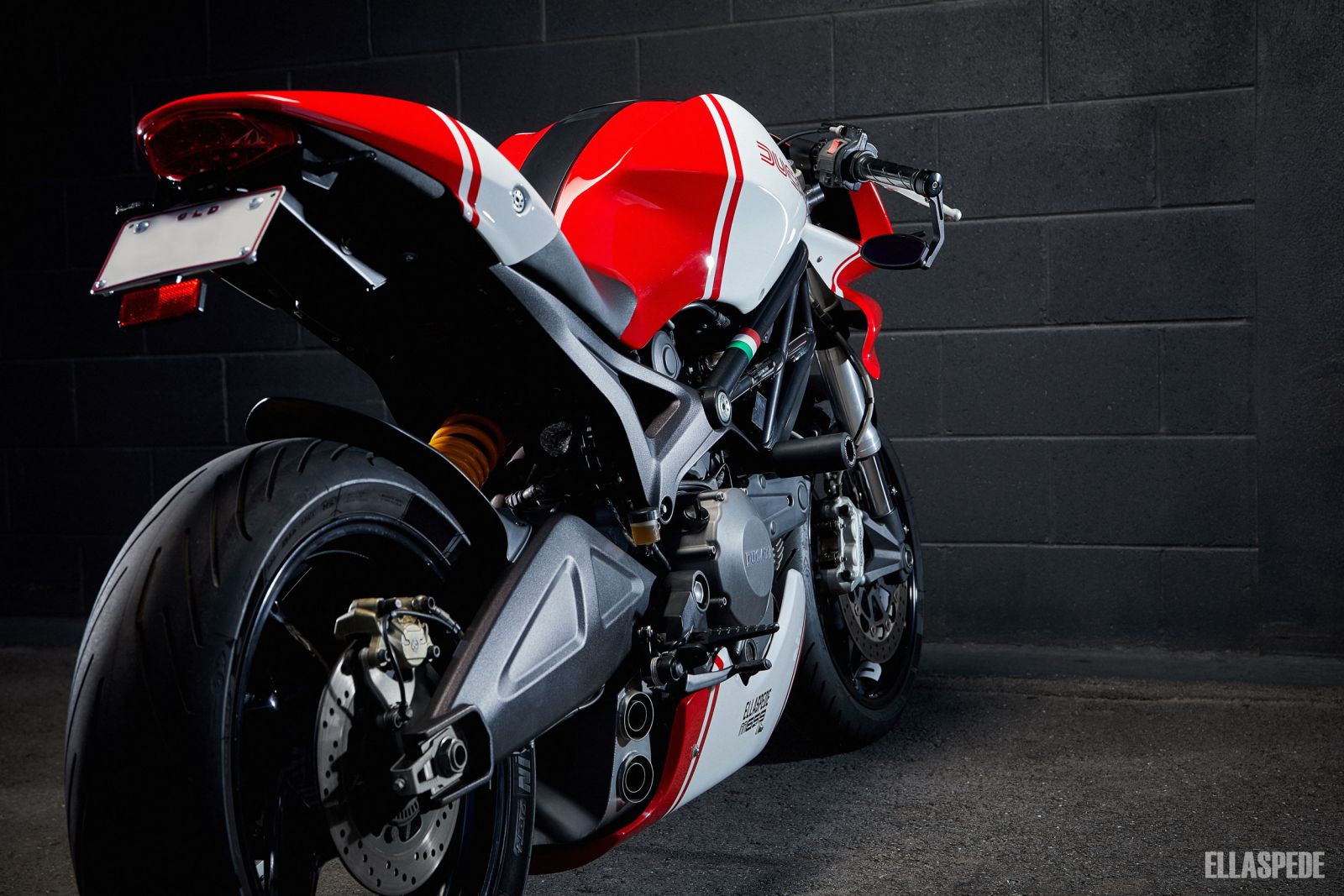 ---
Photos:
Photos by AJ Moller Photography
---
---
Comments (3)
Is this bike L approved

Hi there , is this bike is L approved and can be driven on the road here in australia?





Ellaspede Response
Hey Adam, The stock 659's are LAMS approved. It would depend which state you are in as to what modifications are legal after that. Cheers
---
??

By:

Matthew Burcher

on 2 September 2020

This looks incredible, what would a build like this expect to cost?





Ellaspede Response
Hey Matthew! Thanks mate, we're glad you like the build. Shoot us an email and we can give you some more info about custom build costs. contact@ellaspede.com Cheers!
---
Modification questions

Can you please tell me what the modifications are on the handle bars, what height they are and whether the operation cables needed to be replaced. Also, what exhaust system was purchased.





Ellaspede Response
Hi Jason, That bike had Woodcraft clip ons fitted, they were supplied by the customer so we're not exactly sure of the specs he ordered from Woodcraft when sourcing them. The exhaust is a 'QD Ex-Box' system. It wasn't specifically designed for this bike so we had to make some custom mods to get it all to fit and work on the 659 too. We sourced this exhaust on behalf of the customer, but you should be able to find it for sale online direct if you're interested in getting one for your bike. All the best with your build! Cheers
---
Leave a comment