EB981 - 2008 Yamaha TTR250
Author: Ellaspede Date Posted:7 April 2021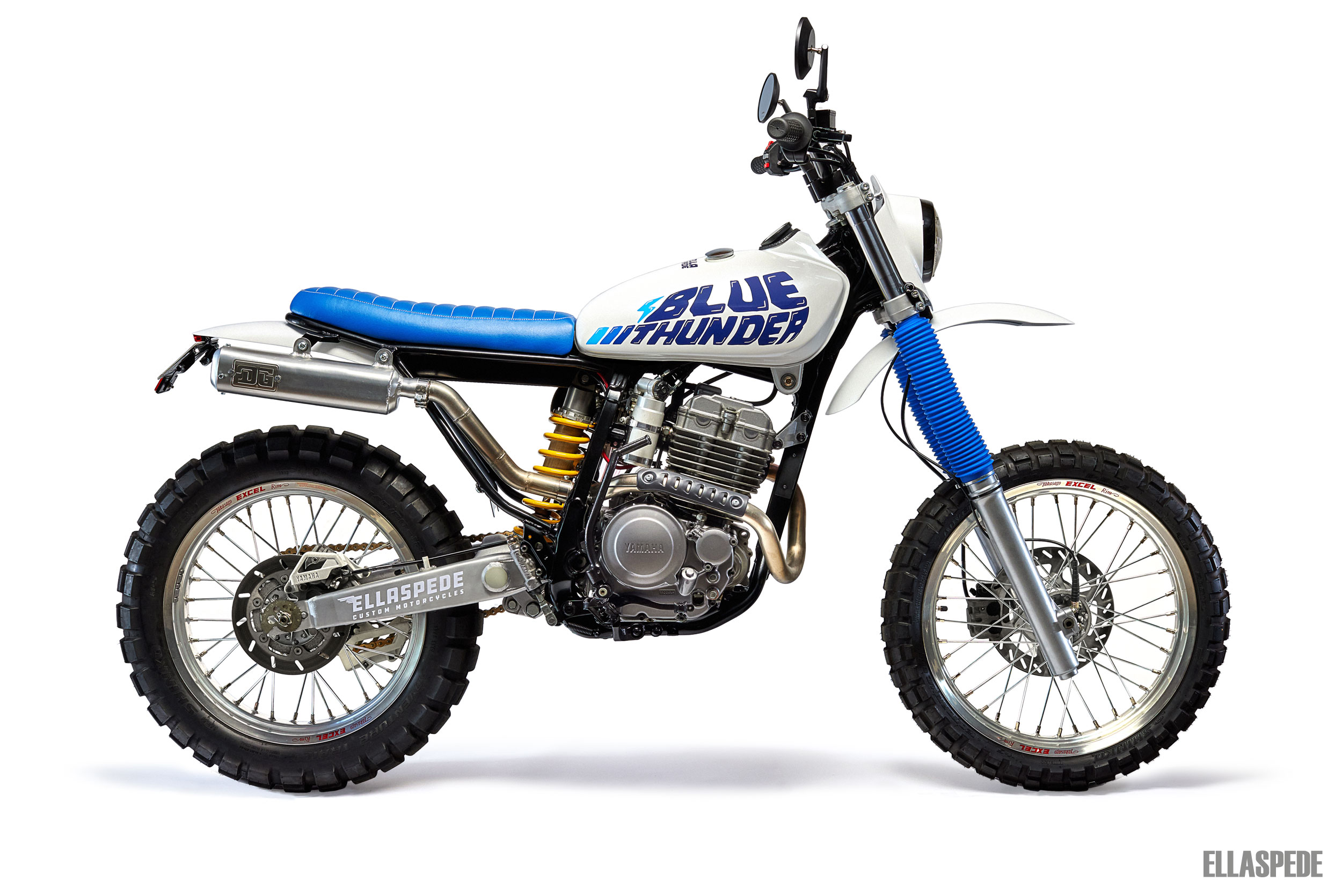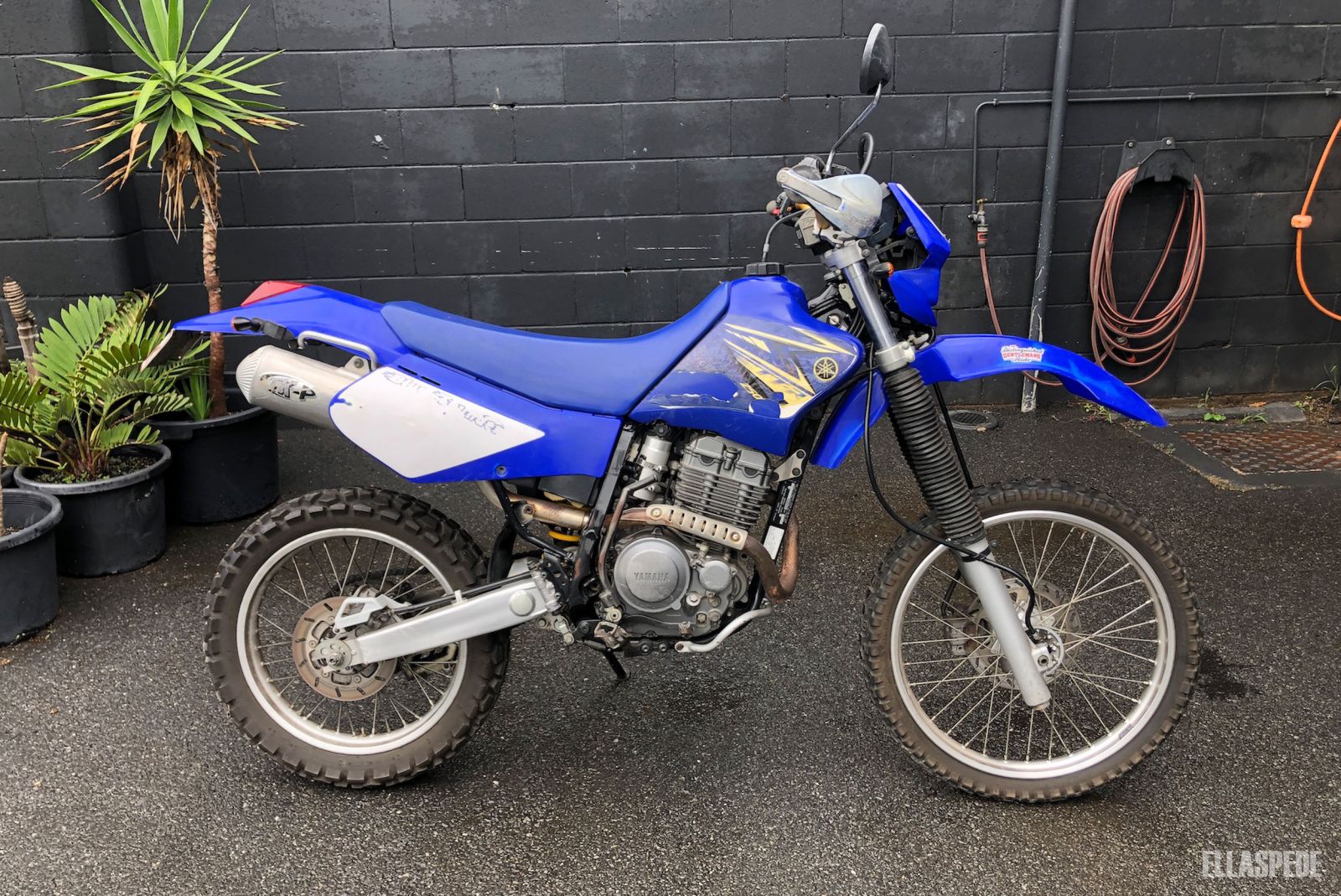 The Yamaha TTR250 is a reliable trail bike, but it isn't usually your first choice for a custom donor. When owner John came to do a custom build, he looked at some other options but just couldn't go past his trusty old TTR to continue getting the job done!
As history goes the mighty TTR250 packs a lot more enjoyment and off road capabilities than most care to remember. Australian off-road king Geoff Ballard even piloted one to win an Australian Off Road championship, so you know there's some decent quality in the factory package.
When they were released in 1994/95 they were the first mainstream trail bike to feature an electric start (as well as a kickstart for Australian models) and their no fuss construction and reliability made them punch way above their weight for off road riders. Direct competition was the Honda XR250 which is a great bike, but the Yamaha won fans over with the push button start and good trail manners.
Rewind to 2010 and owner John was looking for a low maintenance learner enduro when this 2008 Yamaha TTR250 popped up. He's the second owner, purchasing it off a shorter gent who'd only put 100kms on it in 2 years, so the bike was basically brand new. The TTR250's were known for being quite tall with massive ground clearance for their size, so old mate's height disadvantage worked out great for John's purchase.
Having owned the bike for 10 years when he rolled into Ellaspede, it was due for a real birthday after lots of riding and a few good dirt naps as well. John knew he would keep the bike forever and it holds some sentimental value for him and his family, so 'going to town' on the trusty TTR was the only option.
We've found the key for using an enduro bike for a custom donor is getting rid of all the plastic first, finding a good vintage tank to build the bike around and changing up the wheel size for something more scrambler style.
With a big pile of blue plastic now sitting beside the bike it was time to get to work. We went through the whole bike checking and replacing a number of bearings/seals etc that were well worn after 10 years of off road use.
The tank is a 70's Yamaha TT500/XT500 style unit that we custom mounted as far forward as possible without losing too much of the steering lock. To keep things super clean up front a custom gauge housing was also welded to the top of the tank, filling the space usually left for the TT/XT oil in frame filler point.
With the tank mounted we set about cleaning up the rear frame and modifying it to suit the lines we were after. Enduro frames tend to point up towards the rear and usually have a bunch of mounts hanging off them for the plastics, so flattening out the frame line and de-tabbing was key for a clean look.
Now the frame was taking shape we turned our hand to some more major custom steel work for the battery box, seat pan, rear splash guard, rear guard, front guard and headlight cowl. The stock air box, carb and exhaust were all scrapped with custom mounts made for the new TM33 carb and Unifilter pod. Exhaust now exits through a brushed factory header that's had the internal baffles removed, custom stainless mid pipe and into a KX500 DG muffler.
The seat was foamed up with ample padding added for some off road adventures before being wrapped up with a classic horizontal stitch pattern with bright white stitching. A hidden quick release latch also allows John to access the battery box with ease should the need arise.
A swag of quality parts were bolted up and wired in, with specific attention being paid to hiding as many of the 'on road' components as possible. Motogadget supplied the Pin indicators from and rear, Daytona Japan for the mirrors and Velona 80 gauge, Koso Hawkeye taillight, Ellaspede Ninja Star licence plate holder, aftermarket headlight, replacement switchgear, Biltwell Thruster grips and replacement levers.
The standard 21 inch enduro front wheel is great for off road riding but generally look a little oversize for a classic scrambler, so we wanted to swap it out for a 19. Both wheels were dropped off with the standard rims and spokes swapped out for custom spokes tying in 19x2.5" and 18x3.5" Excel rims front and back respectively. Shinko 804/805's in 120/70-19 front and 140/80-18 rear now wrap them up.
With the wheels and custom guards sorted, the suspension was rebuilt and height set to ensure no bottoming out. Bright blue fork gaiters now keep the dust out and match up with the new livery.
Speaking of livery, John loved pearl white as a base and wanted to keep some form of 'blue' happening to give a nod to the original colour way. So to spice things up an 'electric' blue was chosen for the seat, fork gaiters and also features on the tank paint which fades across to a traditional dark Yamaha blue. Under it all is a deep pearl white that was laid across the rear guard, tank, headlight surround and front guard. Almost everything else that wasn't replaced or refurbished was sent off for powder or ceramic coating too.
We know you're wondering where the name 'Blue Thunder' came from? Well we'll let John explain... "My wife and I name all of our cars and bikes. When I got the bike, it sounded pretty tame with the stock exhaust so I called it blue thunder as a gee up and the name stuck!"
We can guarantee that this ain't no 'storm in a teacup' now though! Starting with that solid factory package, some suspension improvements, intake/exhaust upgrades and a rad makeover means now the name really fits.
So if you're around Brisbane or the surrounding state forests and hear a storm rolling in it might just be 'Blue Thunder' blasting through.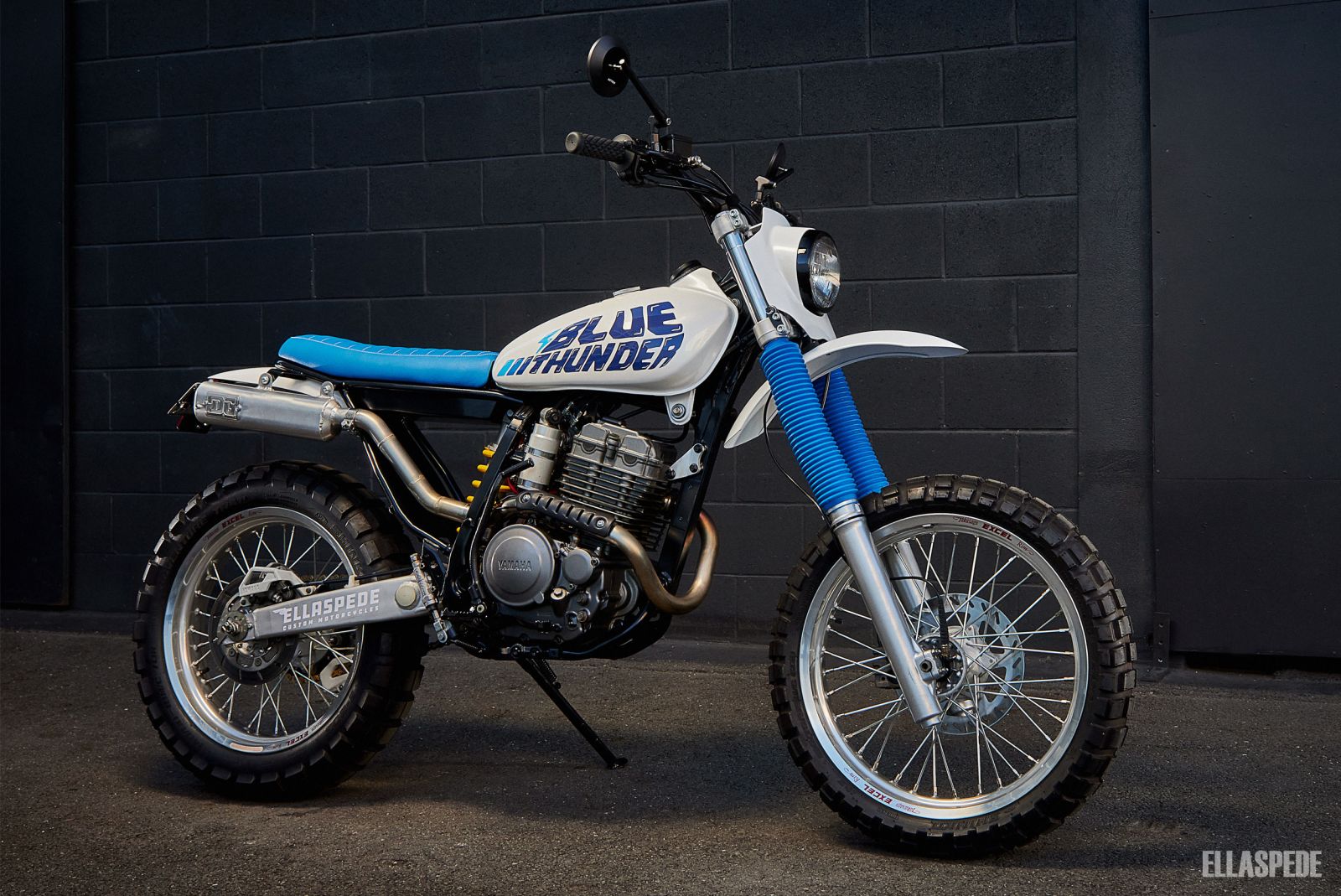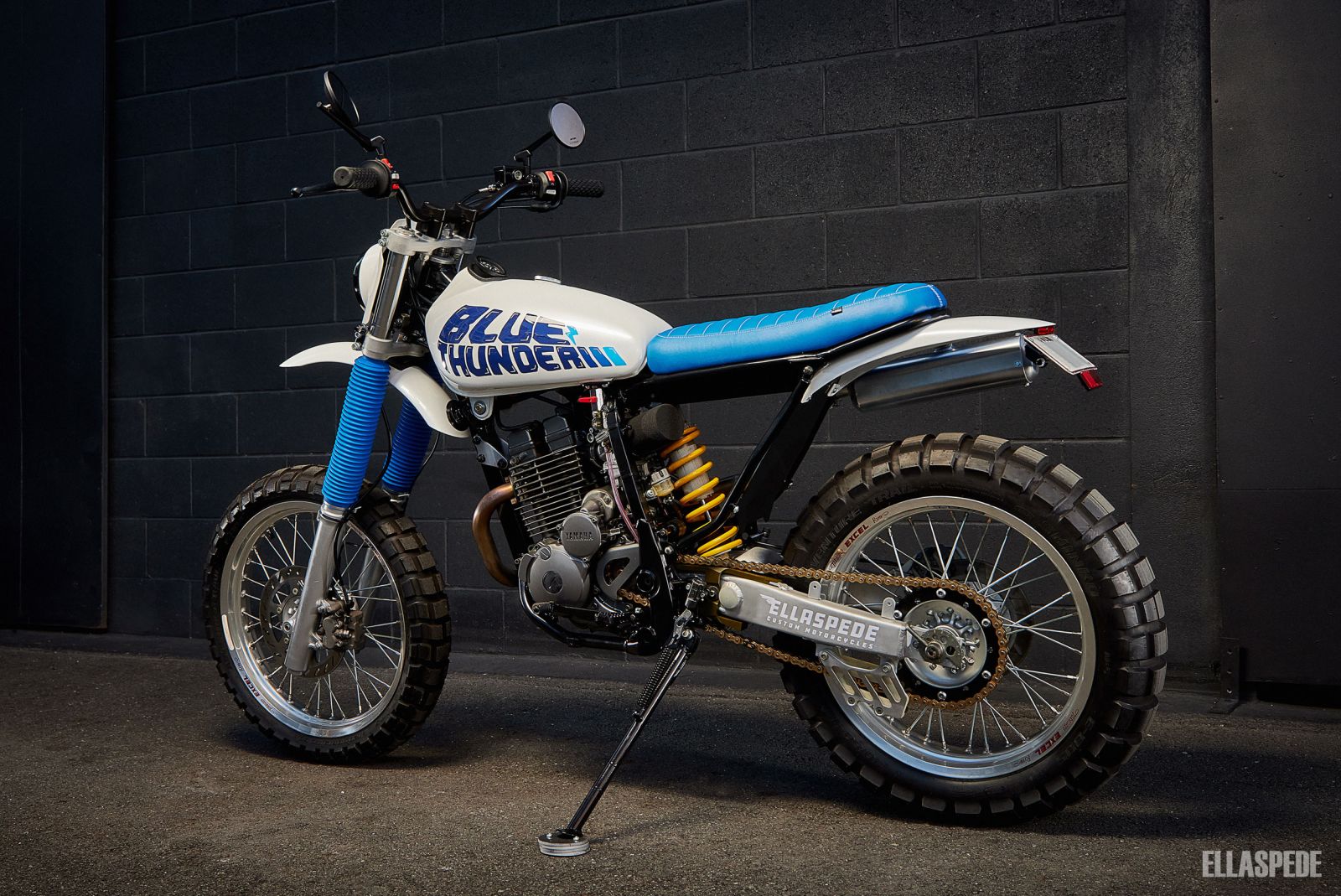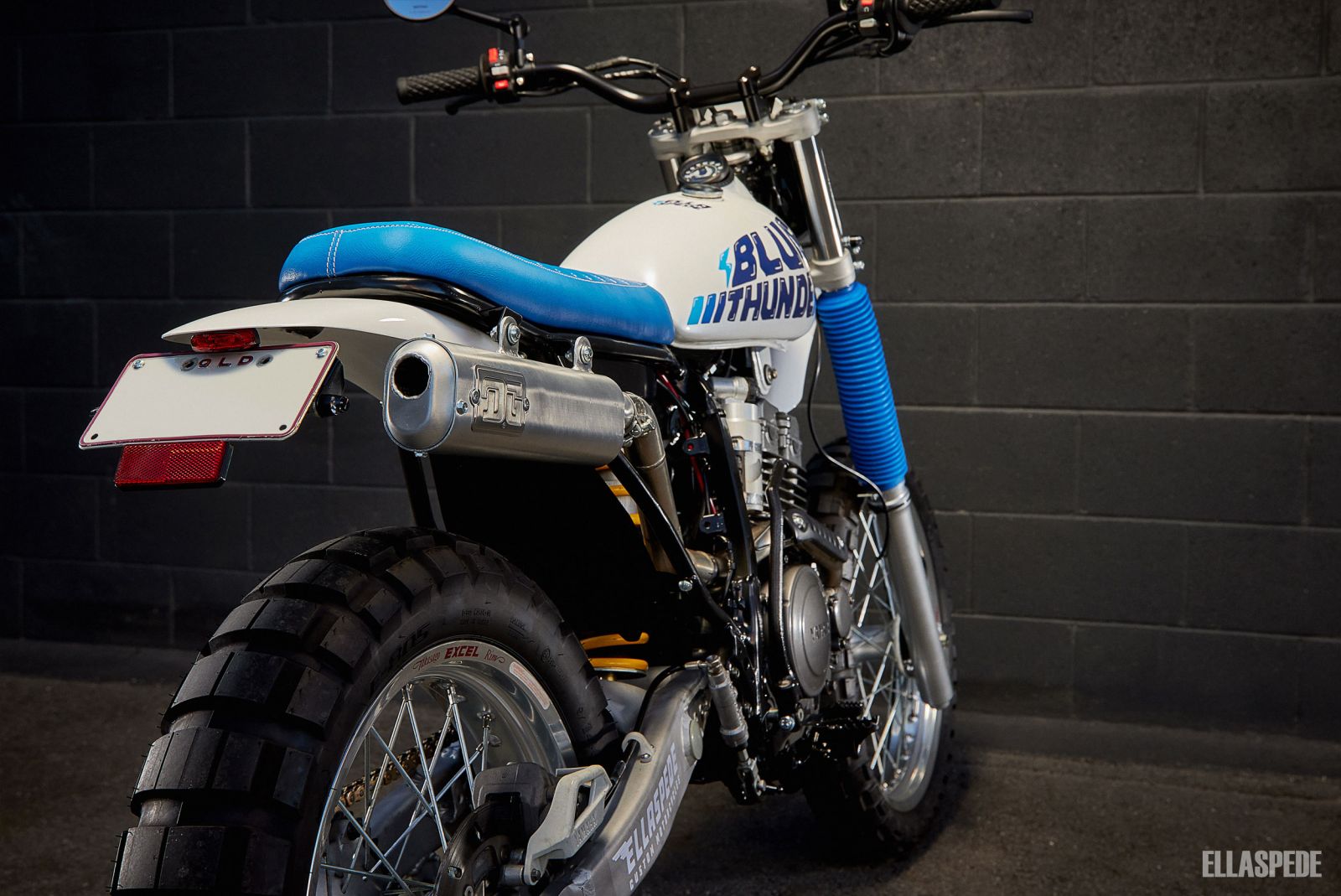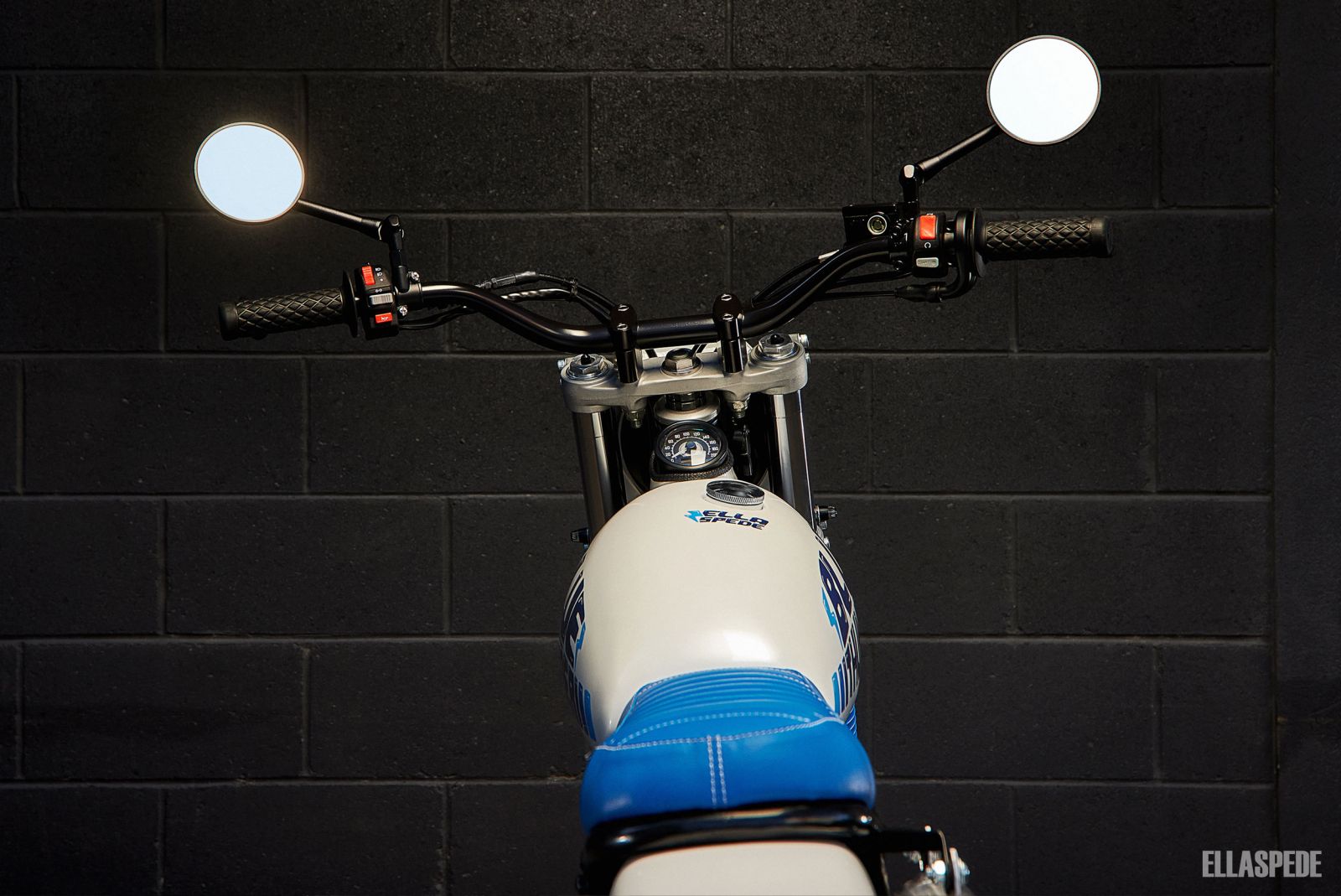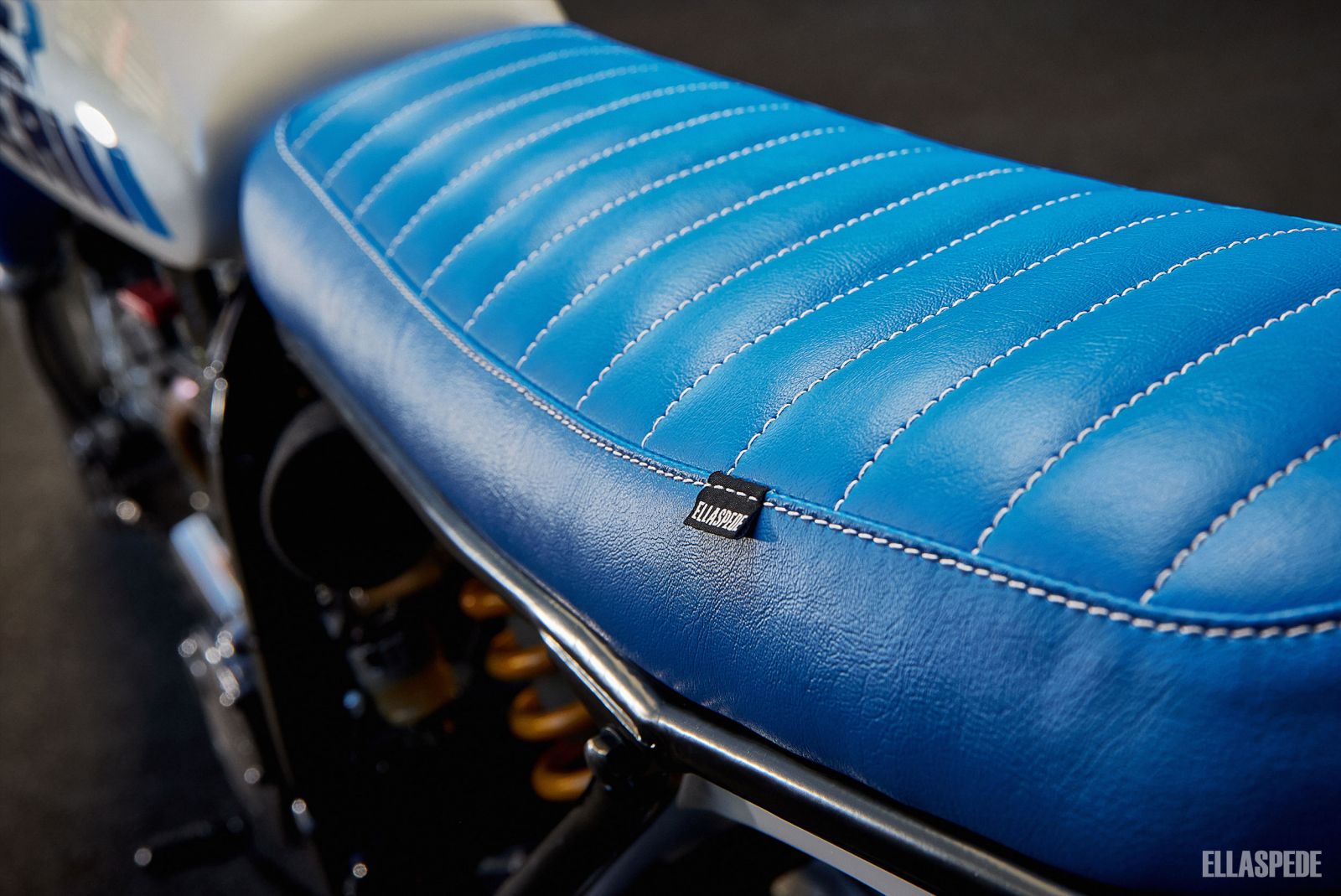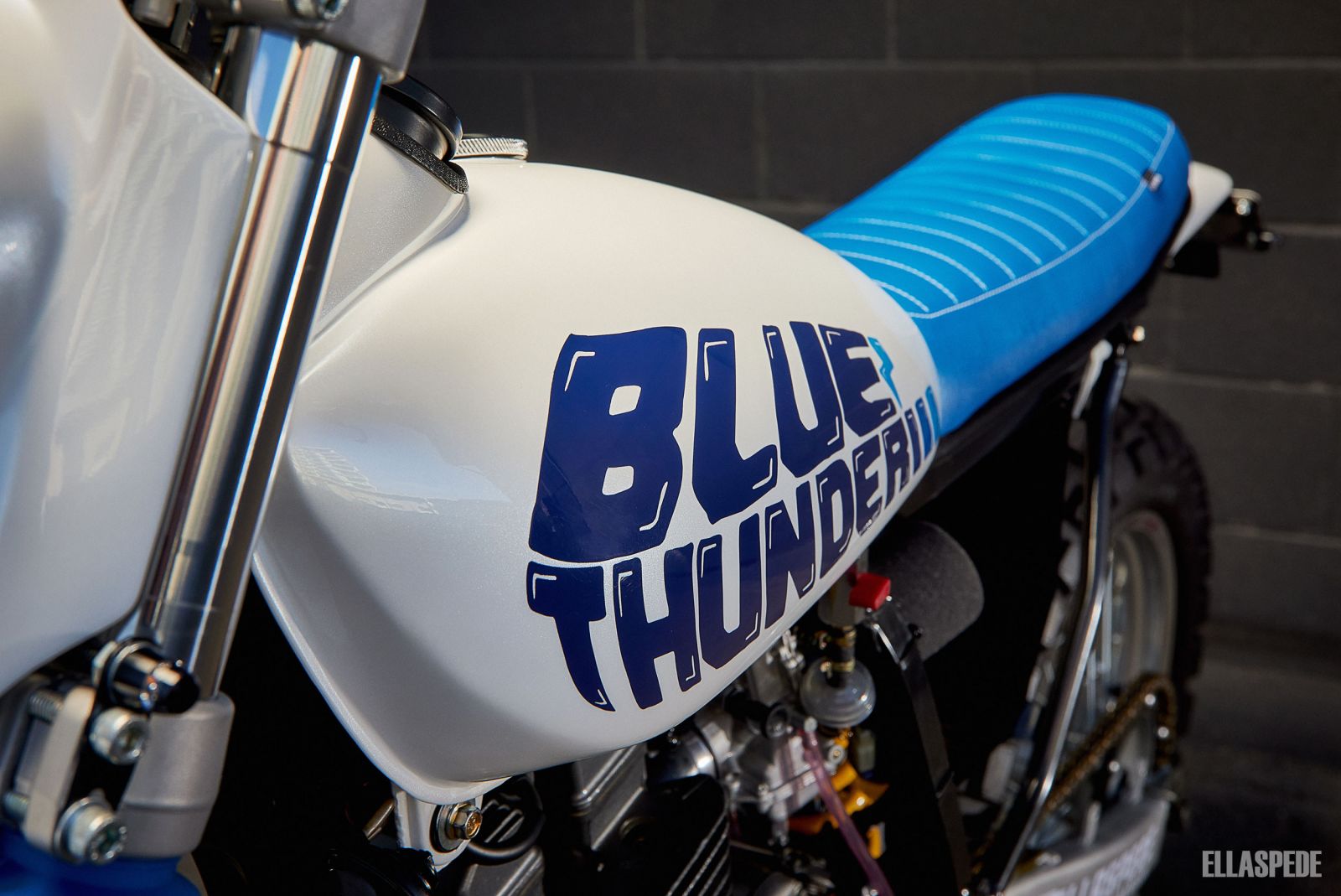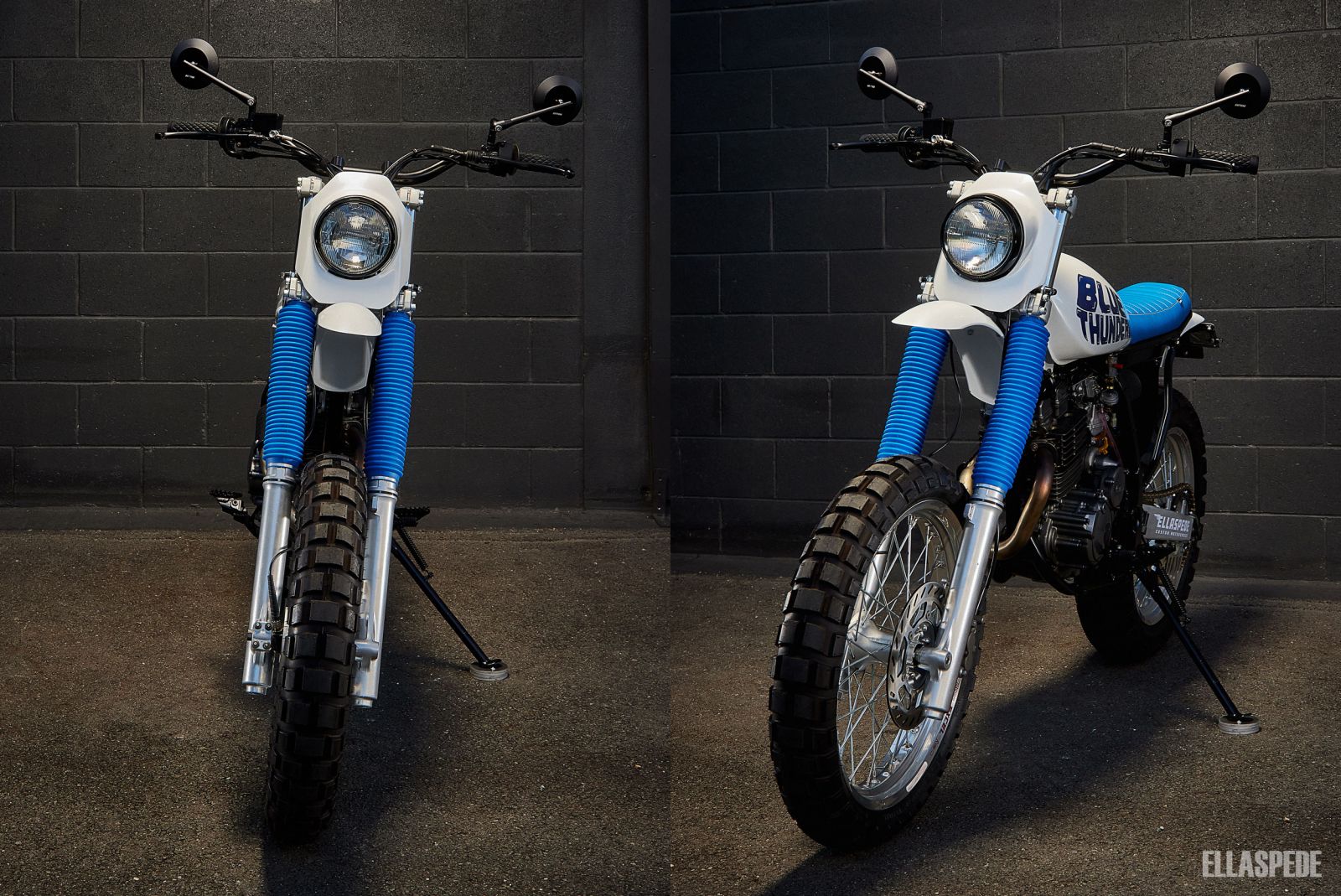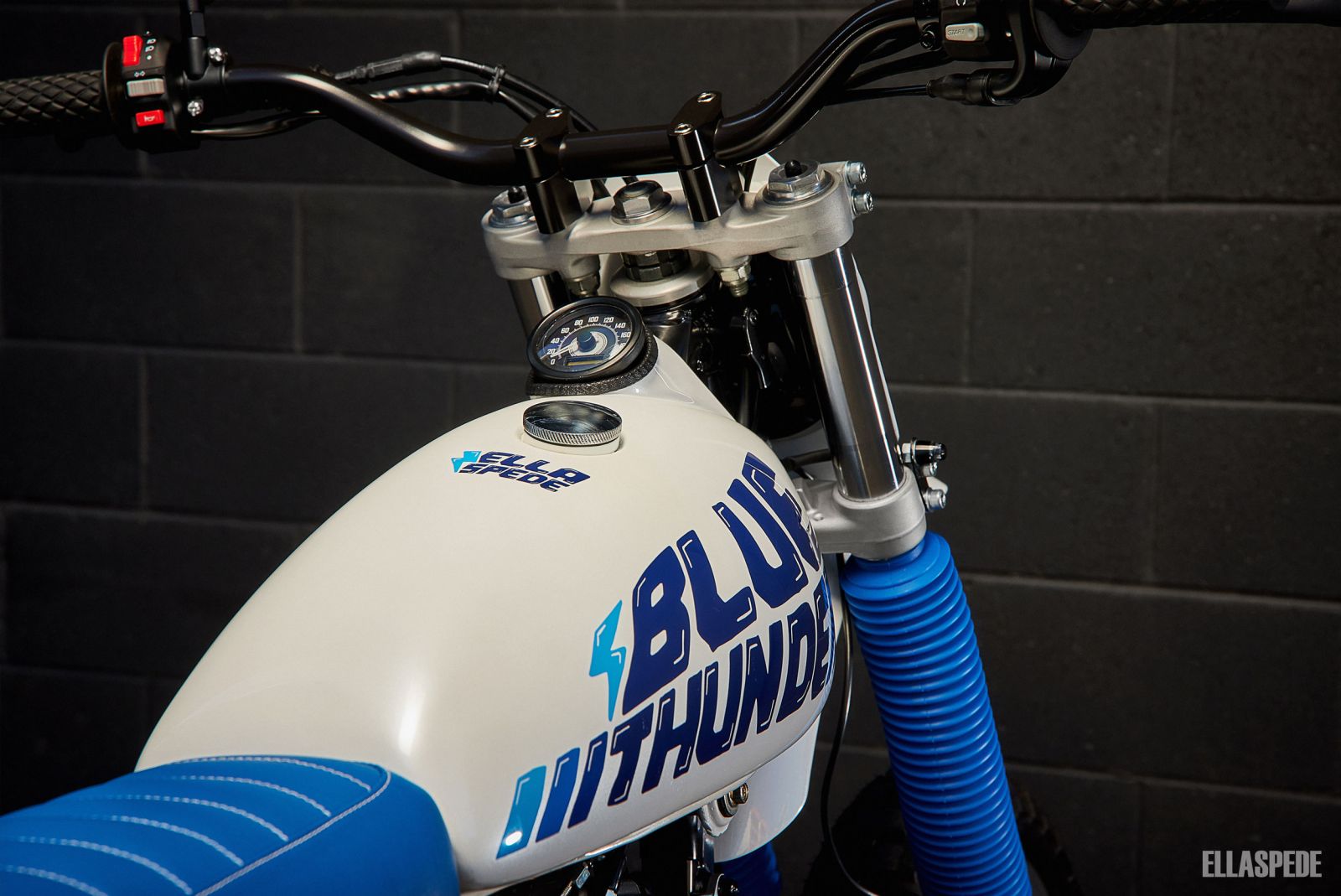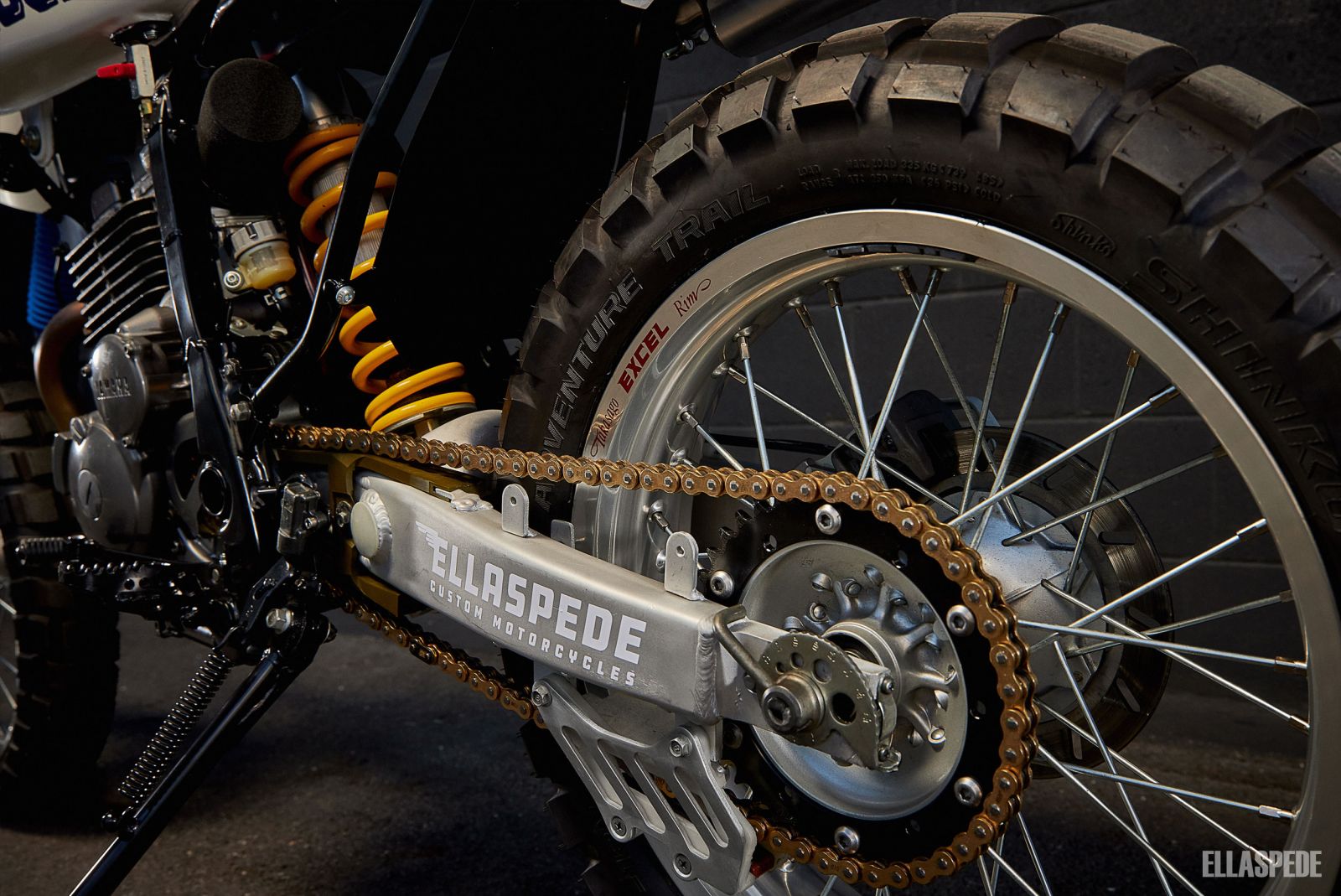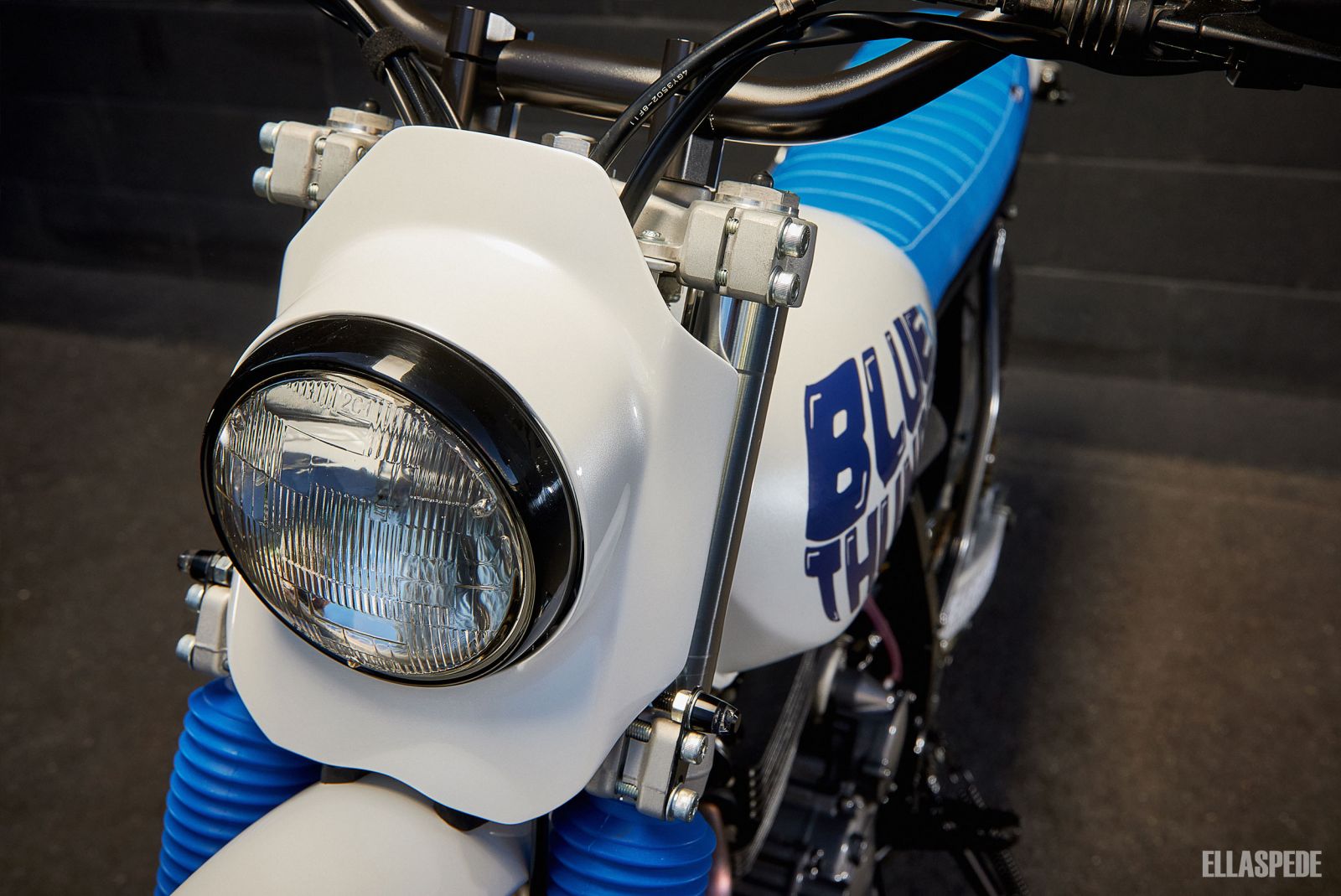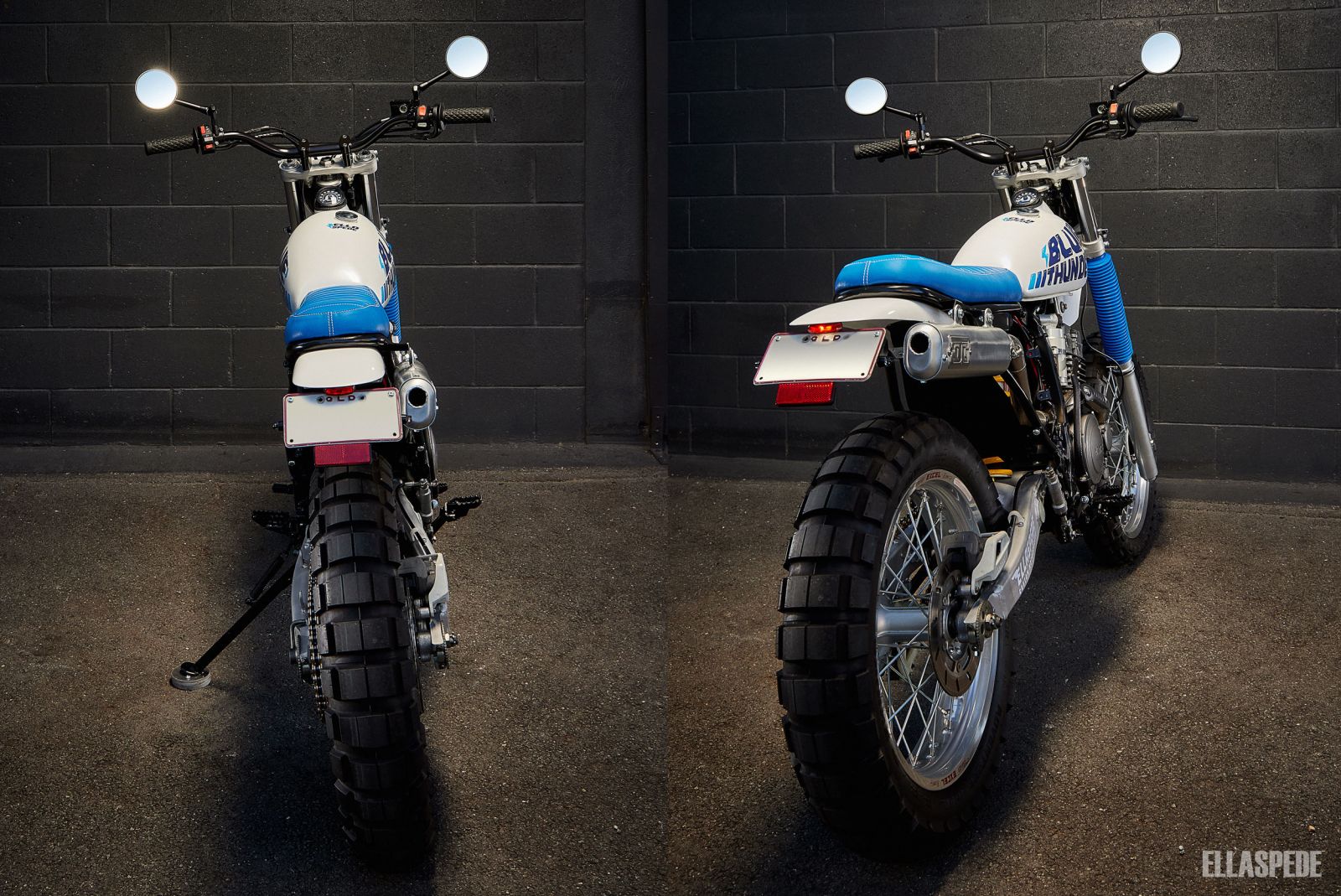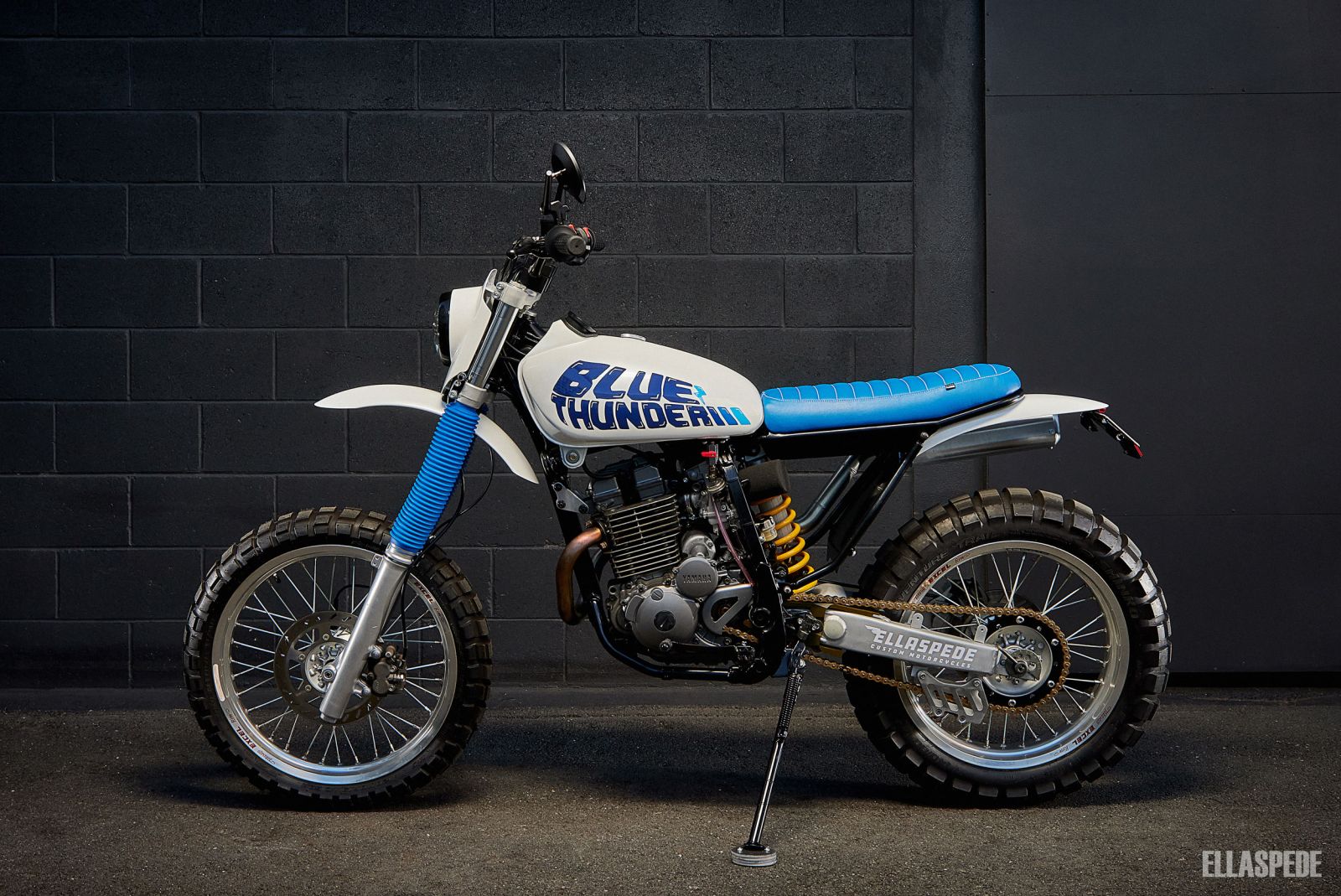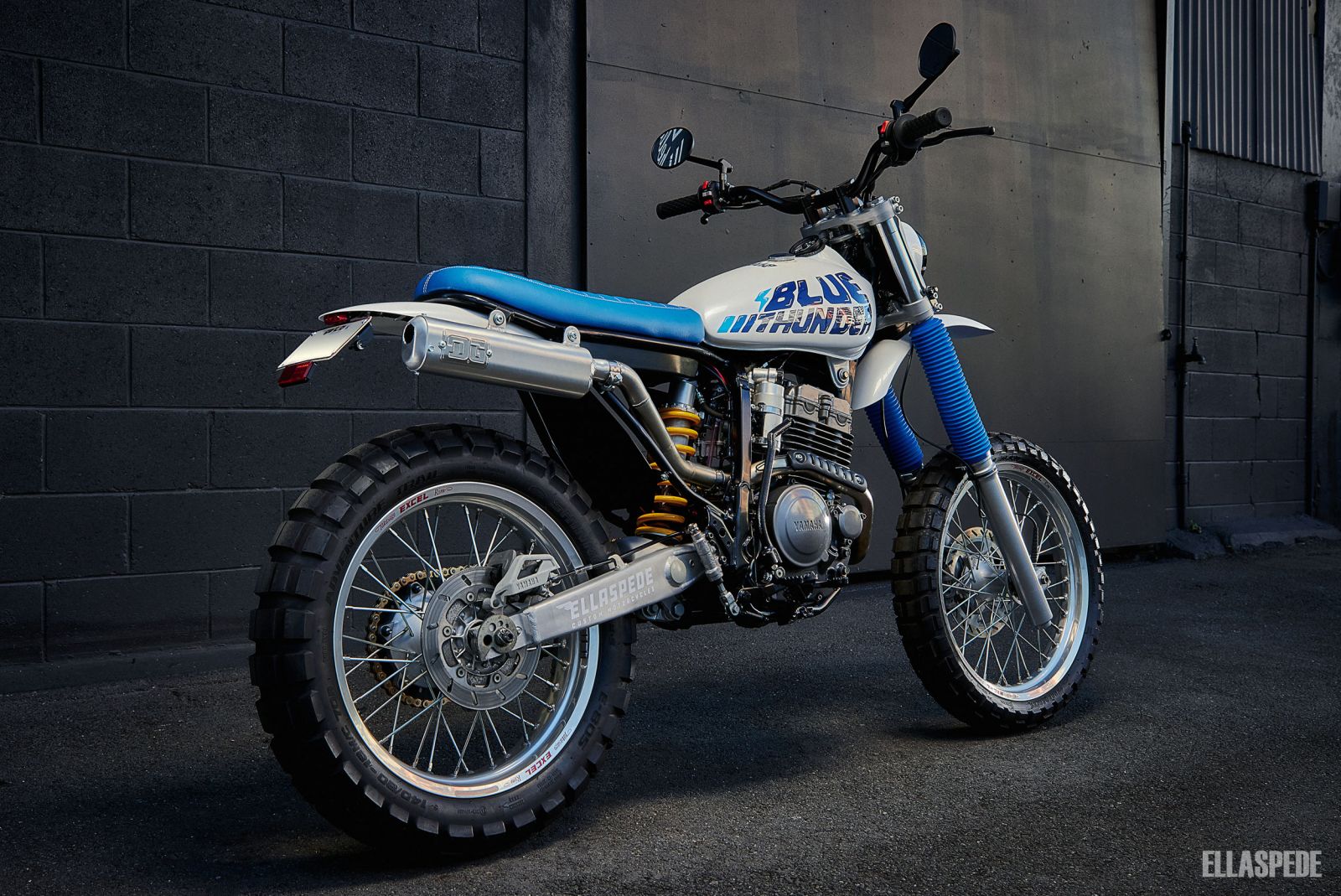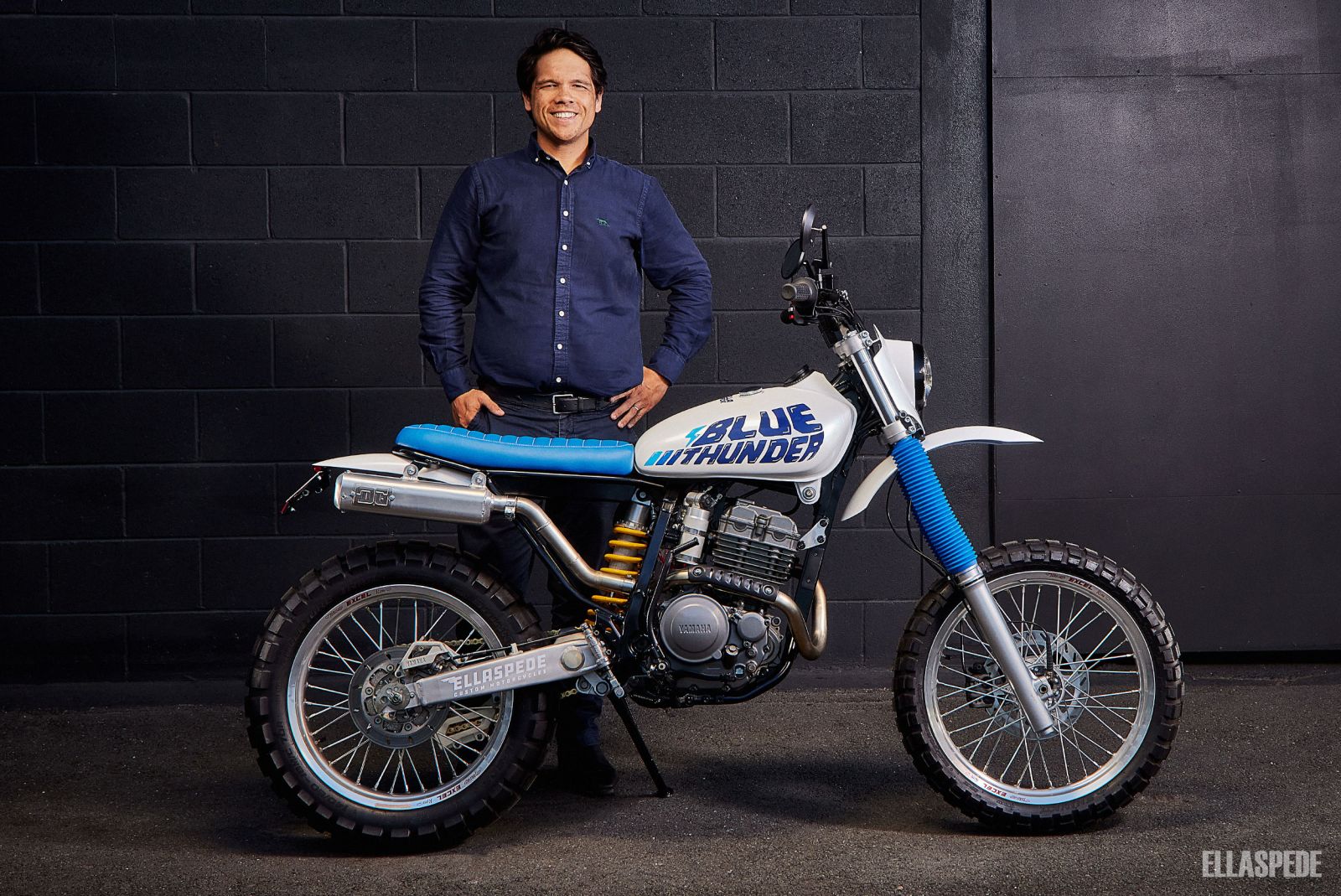 ---
Albums we listened to during the build of this bike:
---
Photos:
---
Build Pricing & Enquiries:
For build and pricing details or to discuss commissioning a custom motorcycle build of your own please email contact@ellaspede.com
---
---
Comments (1)
For sale?

By:

Chief Brabon

on 13 May 2021

Is this bike currently for sale?





Ellaspede Response
Hi Chief! This bike isn't currently for sale, but we can build you something similar if you're interested in this style of bike? Drop us an email and we can discuss. contact@ellaspede.com Cheers!
---
Leave a comment