EB158 – 2014 Yamaha SR400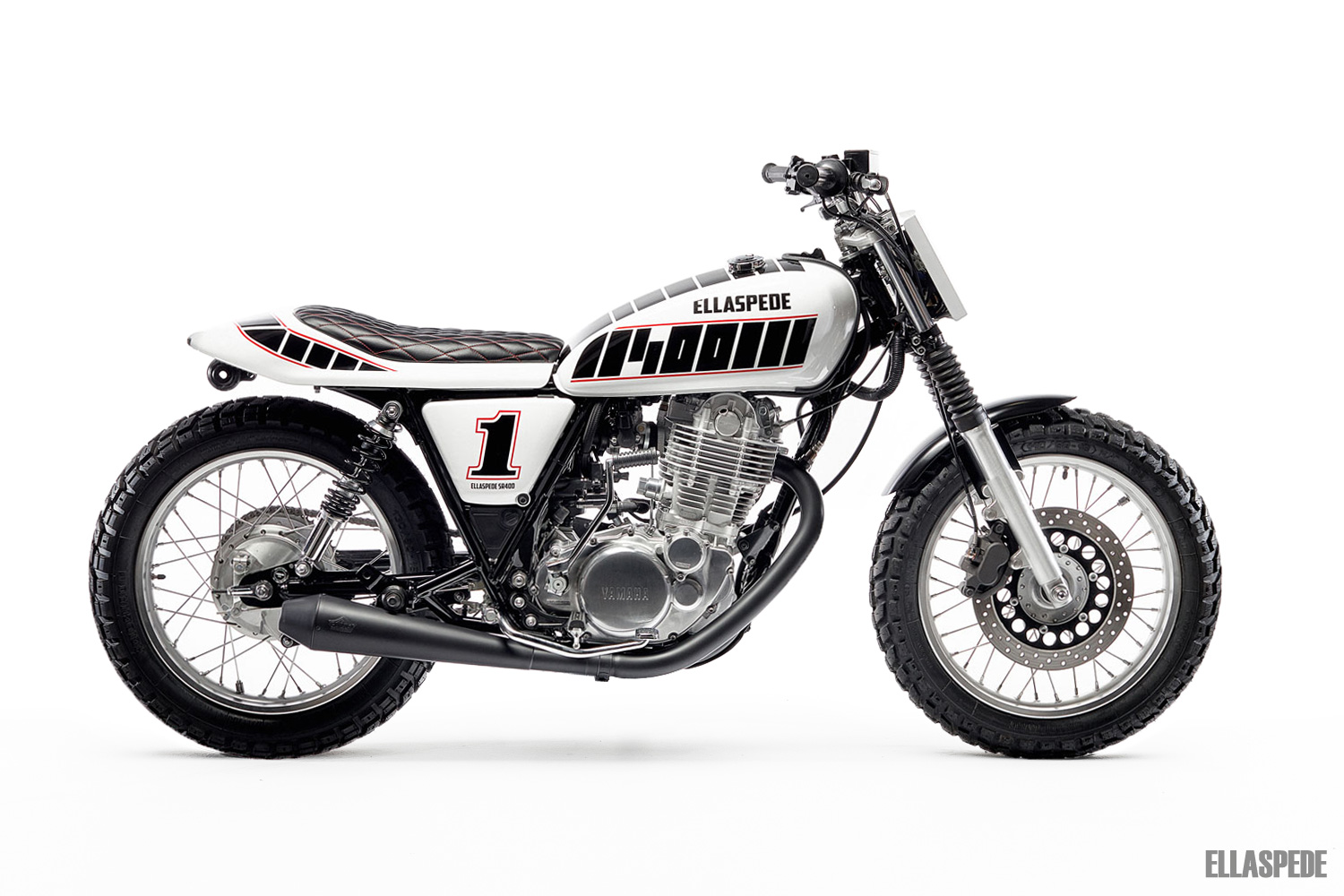 When Yamaha rereleased the SR400 in 2014 we knew it was a great base for a classic and simple custom build. Enter this 2014 Yamaha SR400 EFI which we decided to challenge ourselves to build a custom bike that required no cutting of the factory frame and with a tight budget to take it from old school to cool!
The Yamaha SR400 is a classic motorcycle that has been modernised with updated technology while maintaining its simple and elegant design. It has been available in Japan in some form since the late '70s as an SR500, with the smaller capacity SR400 version also hitting the market to meet licensing requirements.
In stock form the bike is clean and spartan in its styling, harkening back to the classic theme with plenty of character and style. Despite the trend of adding more technology to motorcycles, Yamaha has taken the opposite approach with the SR400 EFI, keeping its build quality and oil-in-frame theme that takes inspiration from British singles of the era.
This build was to be the test bike for our new Ellaspede SR400 Custom Seat Conversion Kit which we designed for the rereleased SR400 EFI motorcycles. The Ellaspede seat kit is 100% bolt on solution without the need for any frame modification necessary, which is one of its major benefits for home builders and owners intent on retaining factory frame warranty.
The seat kit included a diamond pattern seat, rear tracker cowl, support brackets, integrated tail light and the number plate holder as well. All we had to do was get the cowl painted and our rear end on this bike was sorted!
At the front we removed the factory headlight and custom made a tracker style front plate from aluminium with an LED light bar that bolts on underneath for the headlight. An aftermarket gauge now sits nicely behind handlebar mount, with black MX bars replacing the factory items too.
The standard front guard was removed in favour of a short item that has been powder coated black and adjusted to sit just above the new Heidenau K60 Scout tyre. The front tyre measuring in at 110/80-18 with a matching 130/80-18 at the rear giving the bike a chunky scrambler look.
GOODS Co Japan supplied the full exhaust system, which is a direct bolt on for the new SR400 EFI models and doesn't require any returning on the factory fuel injection system, which we really liked! Plus it sounds great, providing a good thump of noise without being too loud for daily use.
We wanted to do a full paint scheme on this bike and obviously took it a little further and designed up a Kenny Roberts Yamaha speed block inspired livery in white black and red. It's a classic Yamaha style that many will recognise and we've subtly made it our own by adding the '400' into the speed blocks on the side of the tank too.
Dubbed the 'White Knight' it had a good shakedown at a Dust Hustle flat track event, before we added the indicators, mirrors, headlight and number plate holder back on for road use on the city streets and dirt roads around Brisbane.
Building a bike without cutting the frame and on a strict budget isn't something we do often as a custom shop, but we're really happy with the result on this bike. It shows that you can build a cool and classic looking custom based on a brand new bike and without breaking the bank. So if that get's more people out and about on customs as cool as this then we're all for it!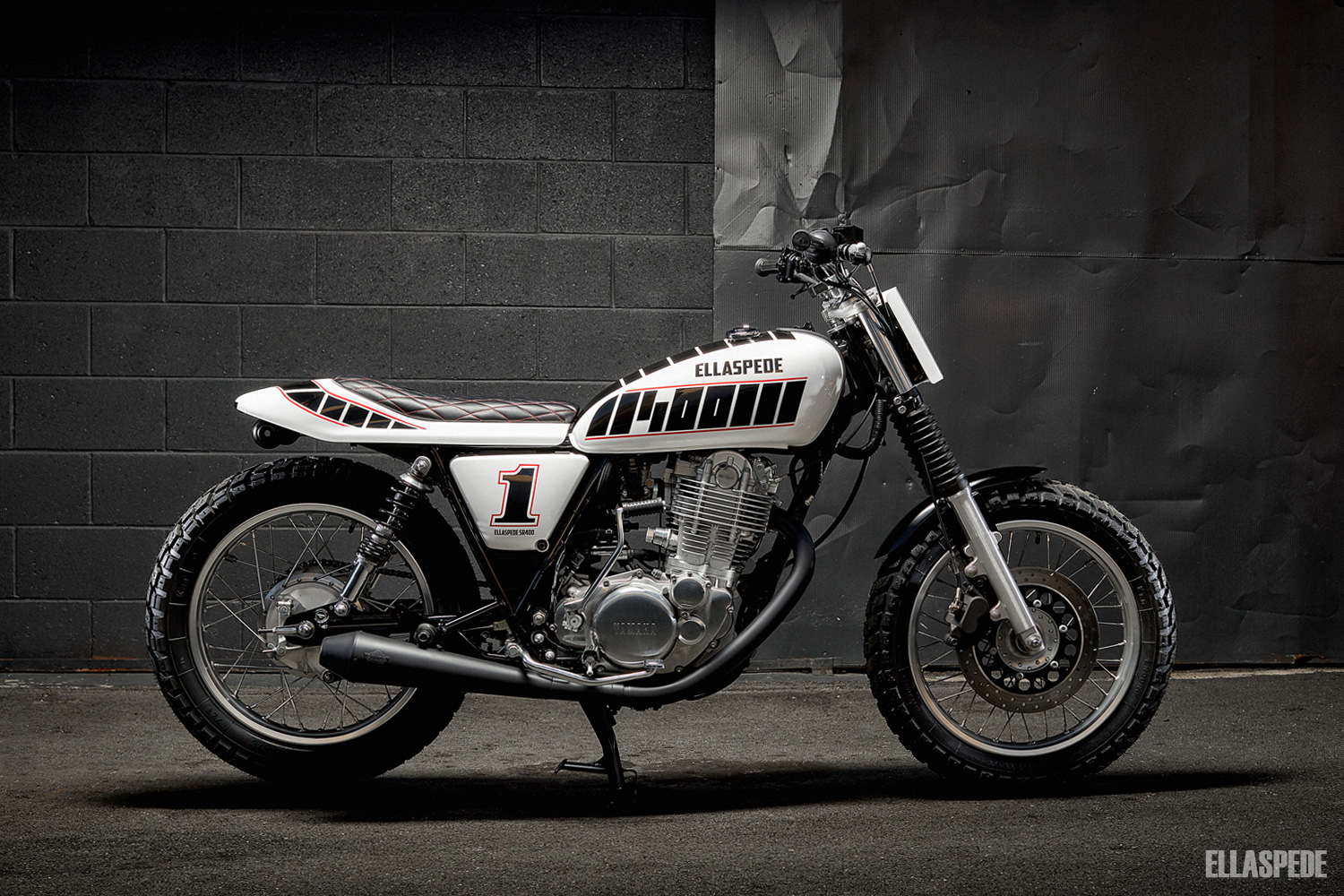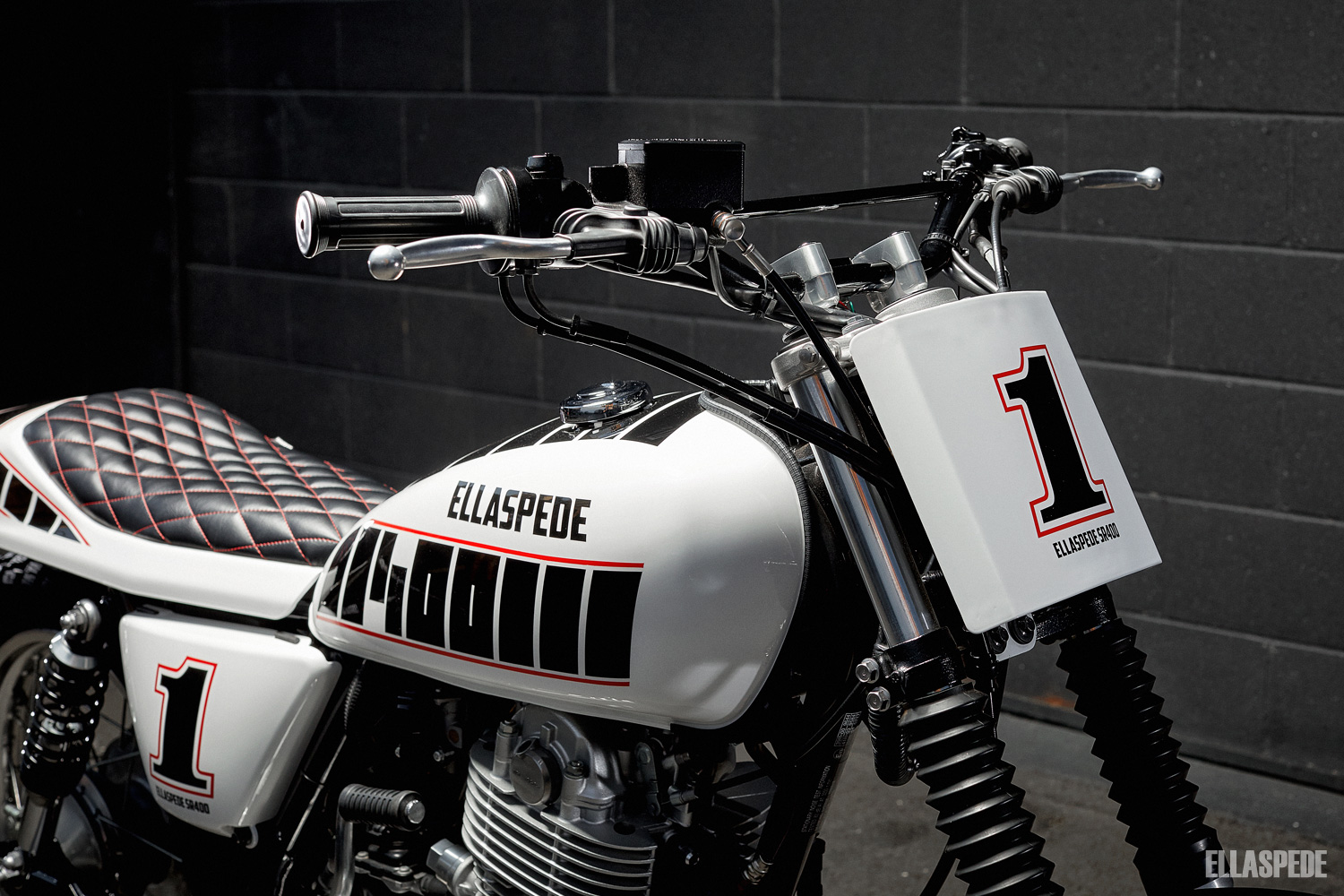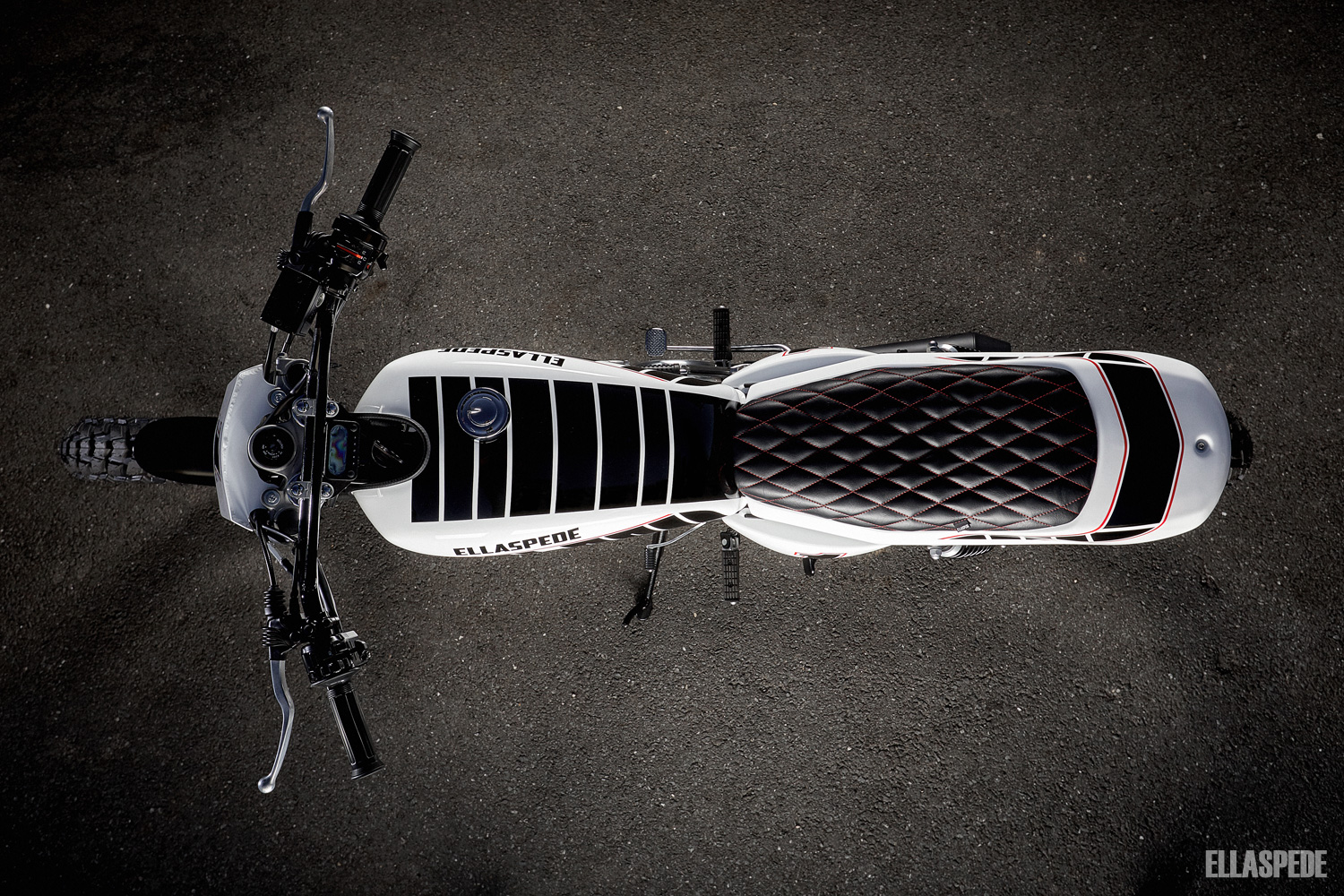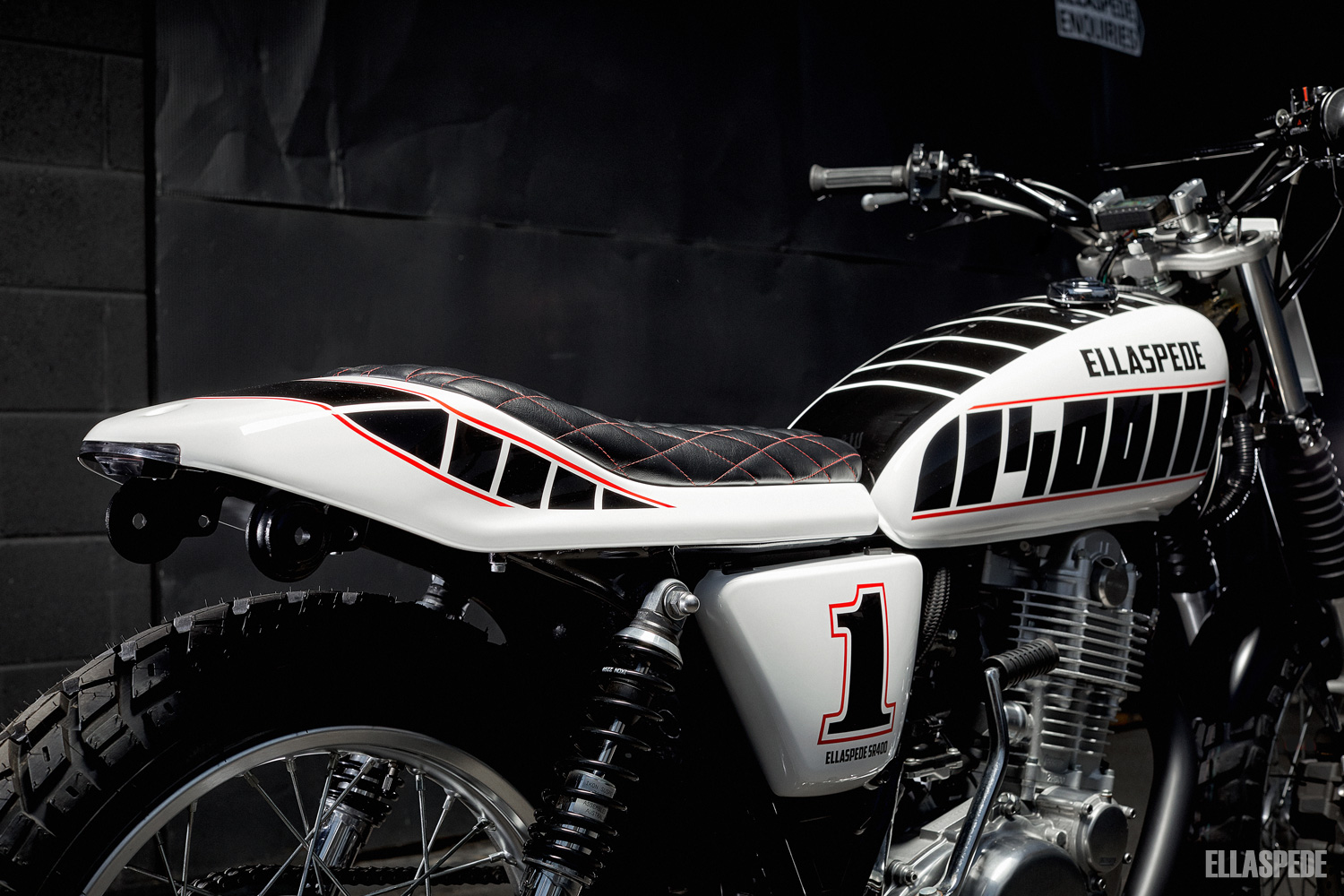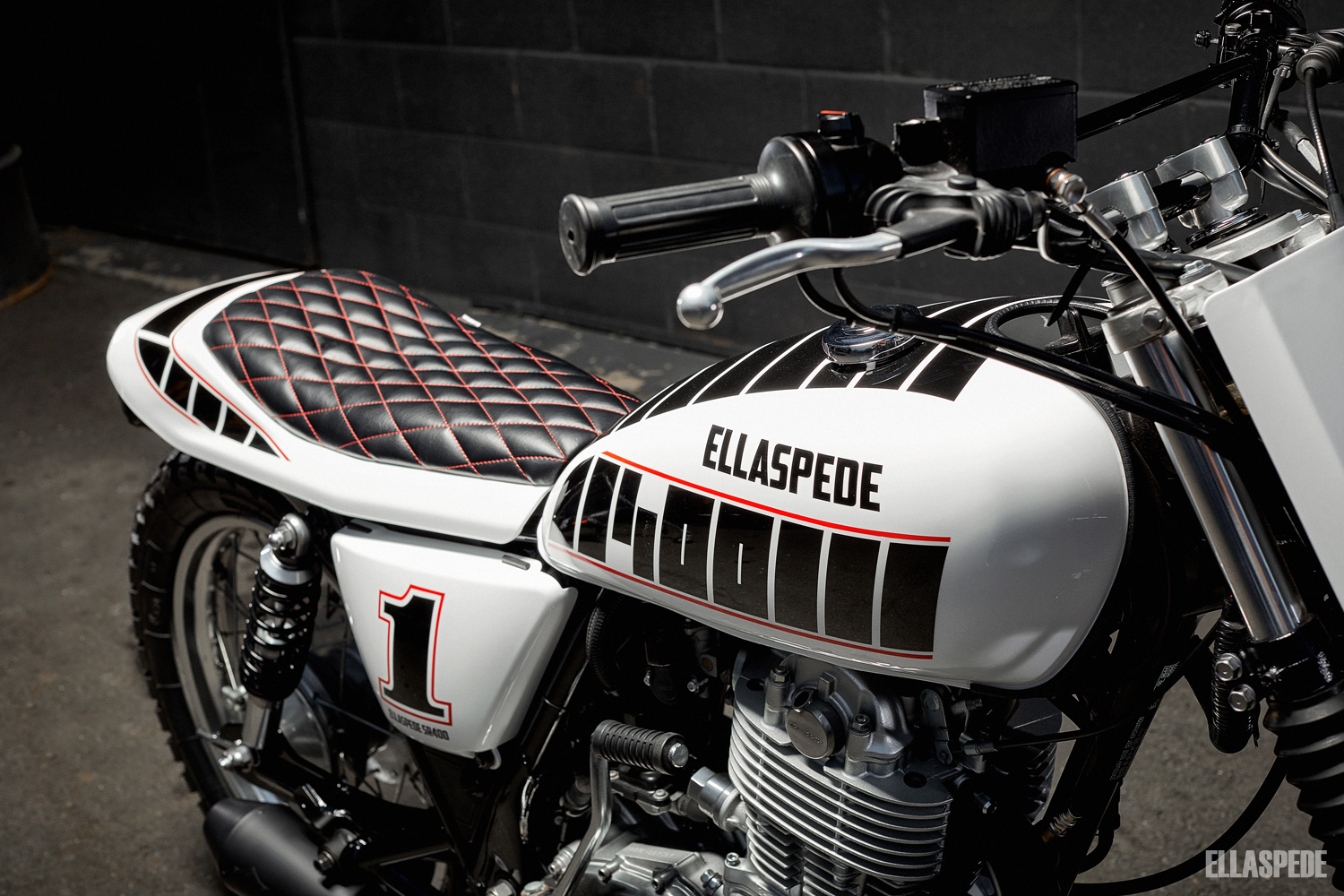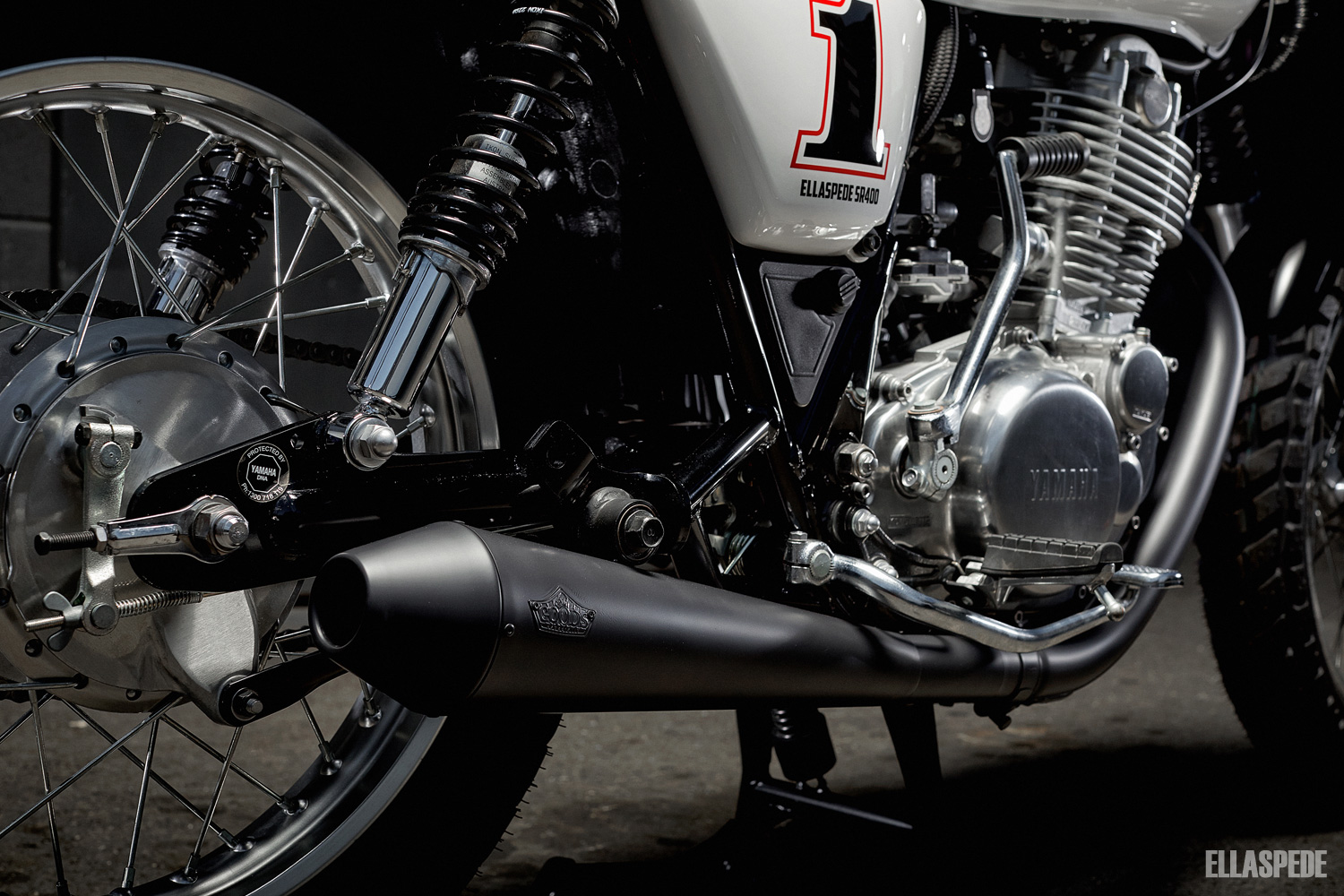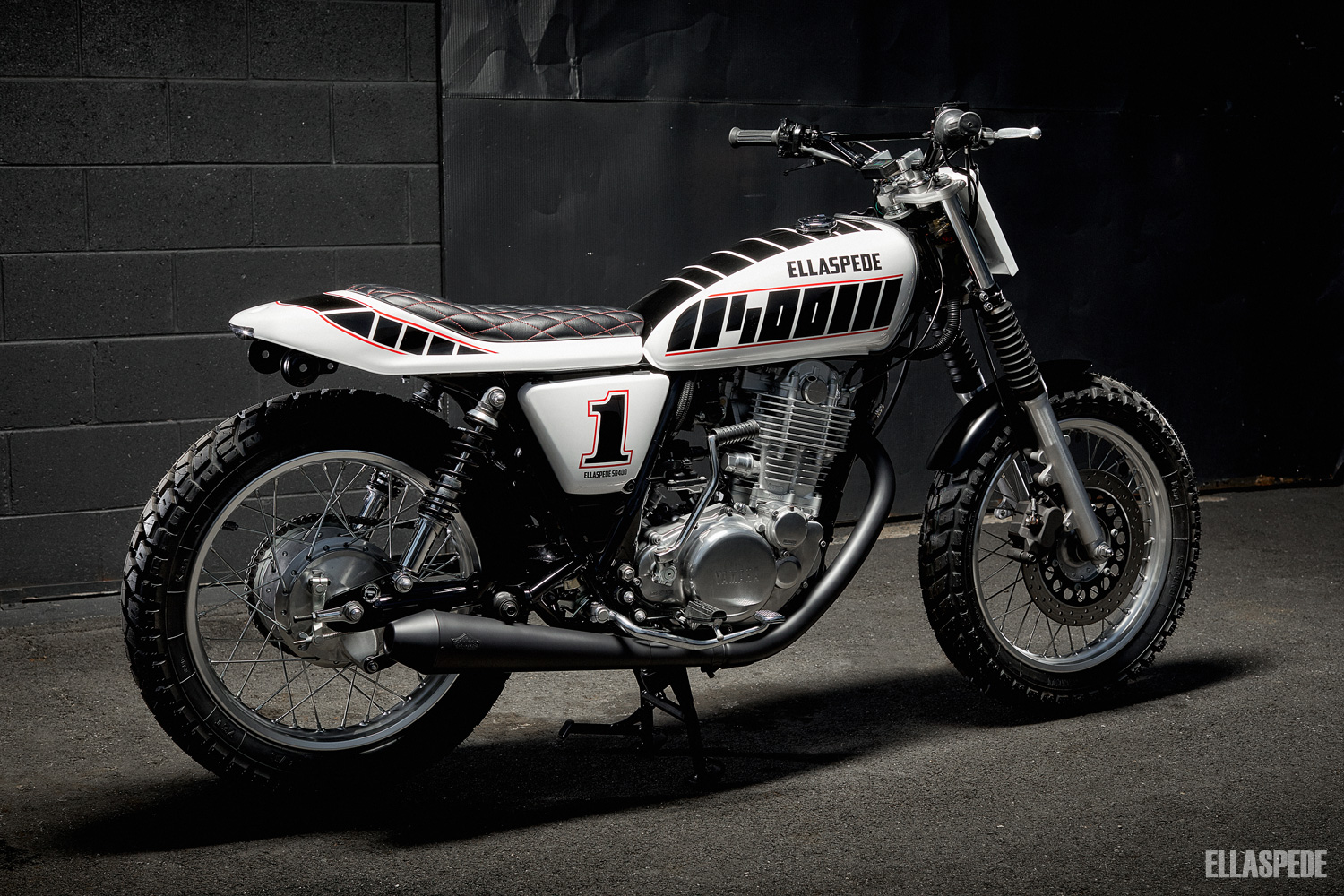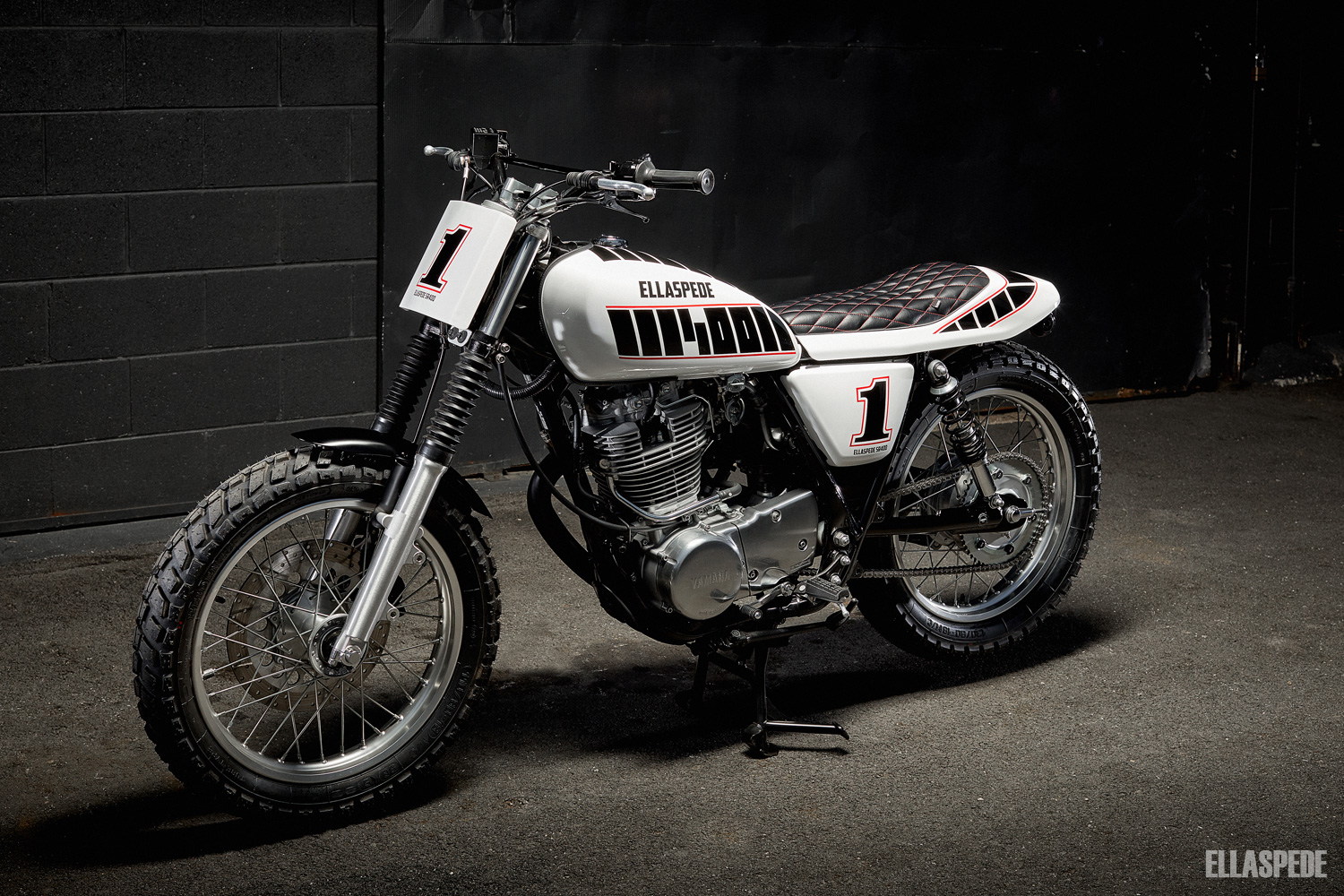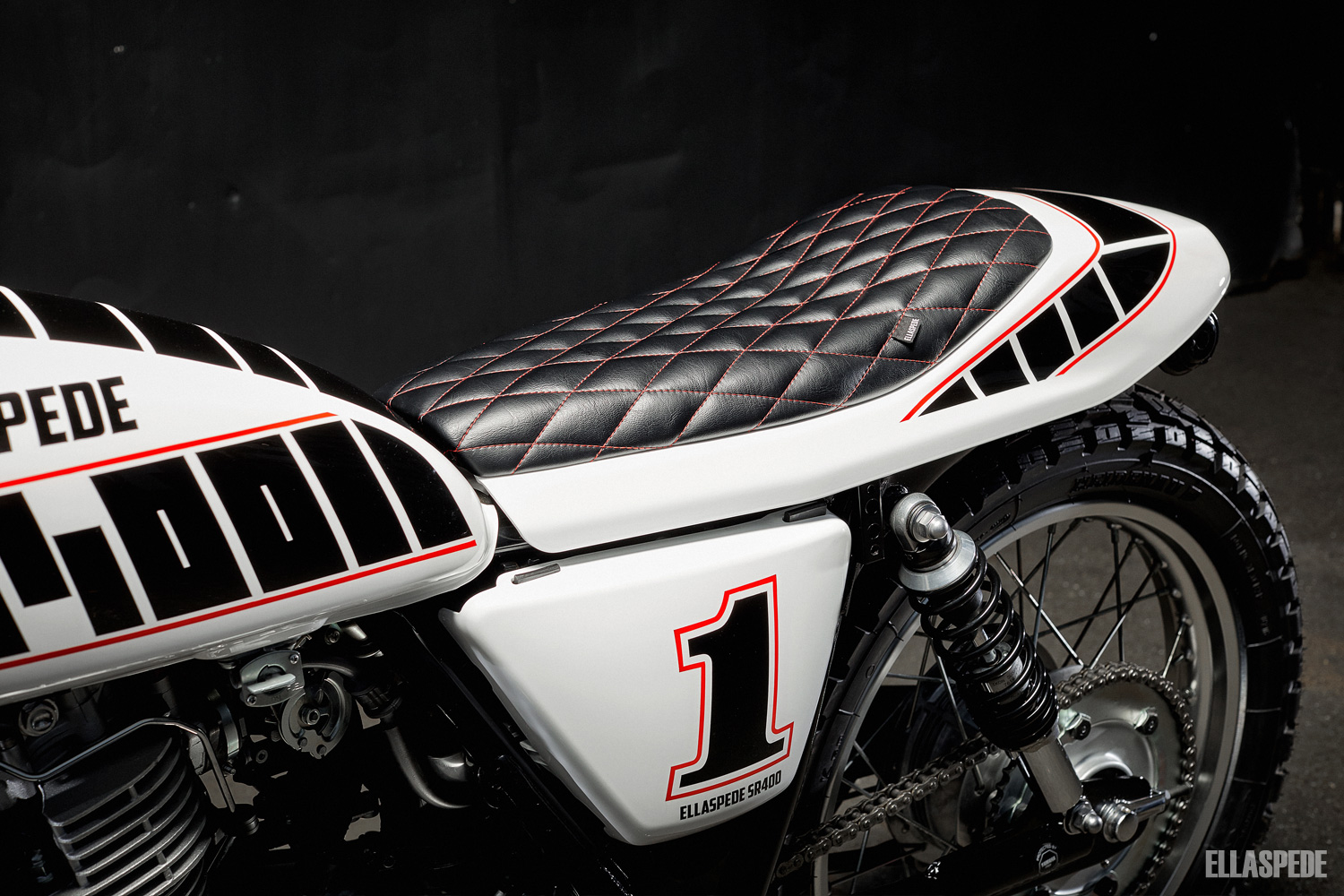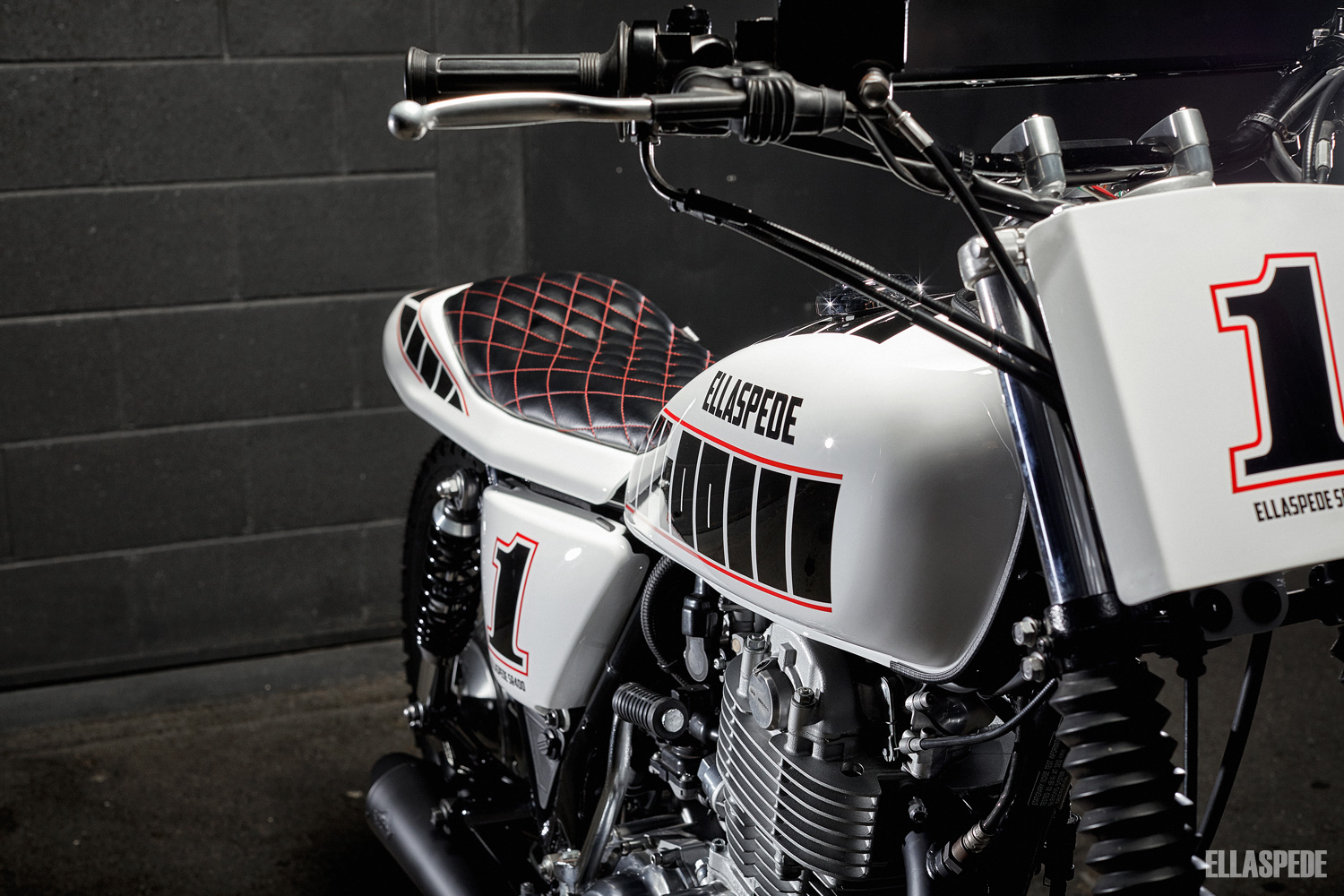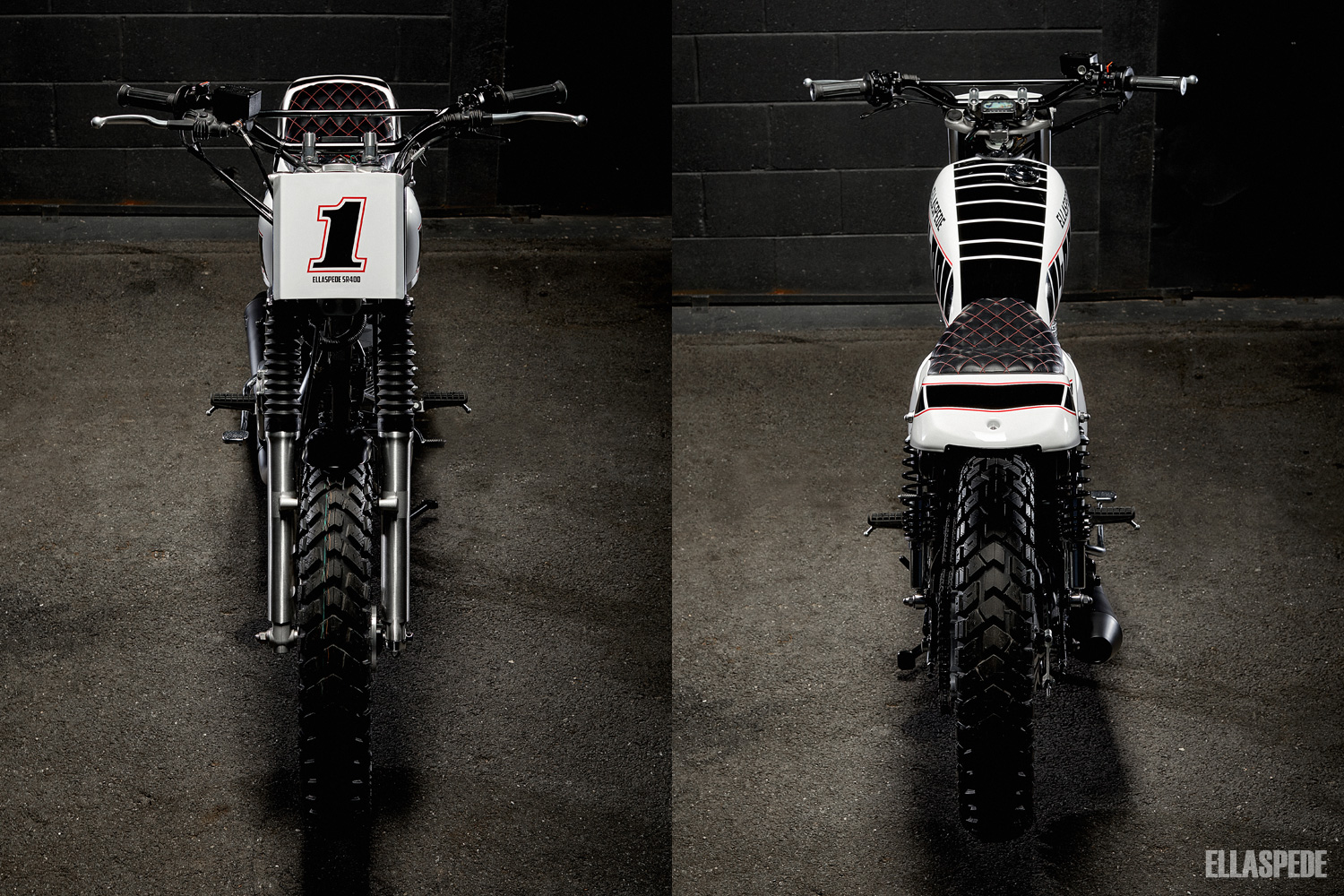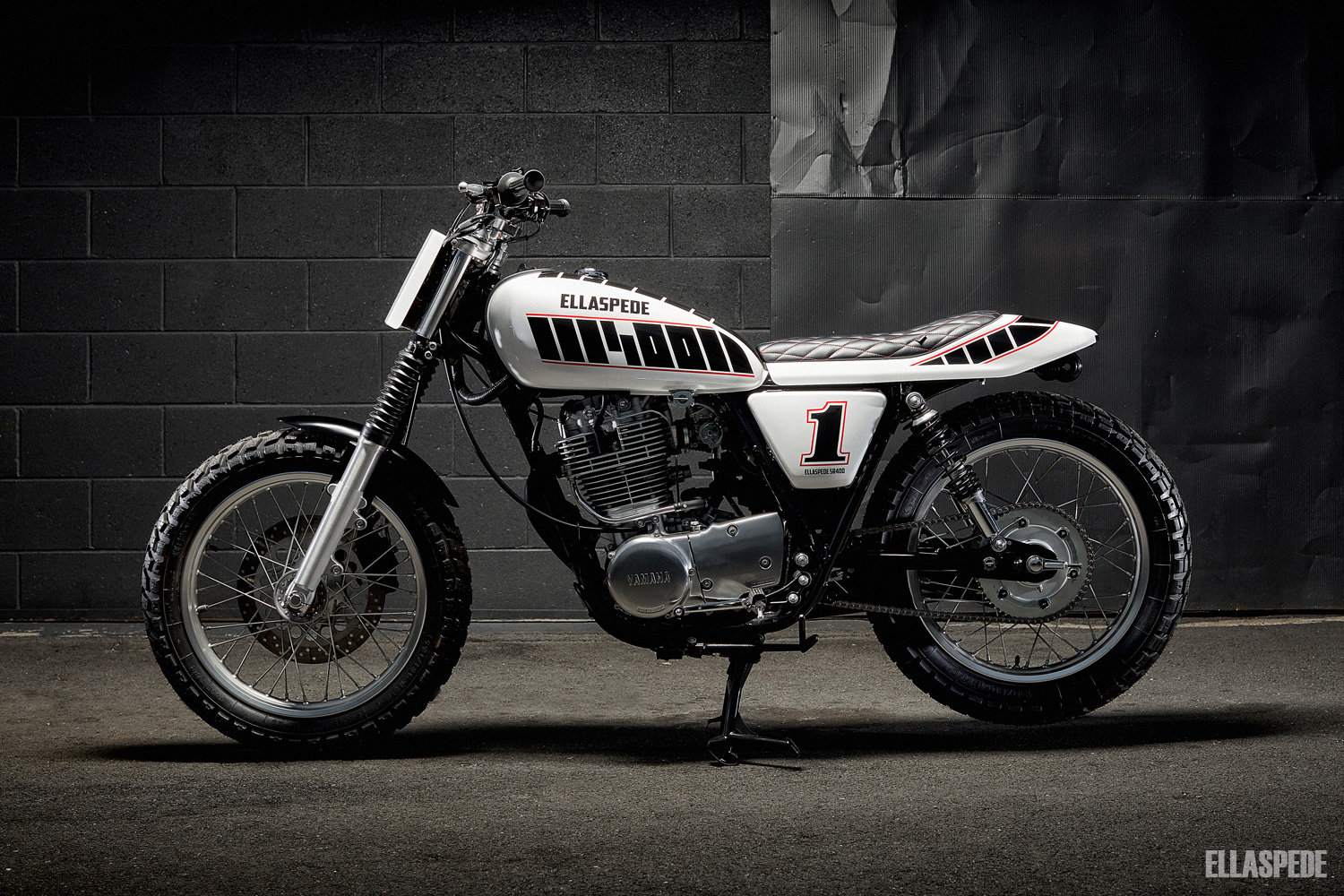 ---
Albums we listened to during the build of this bike:
---
Photos and Features:
---
---
Leave a comment