EB470 – 2013 Triumph Thruxton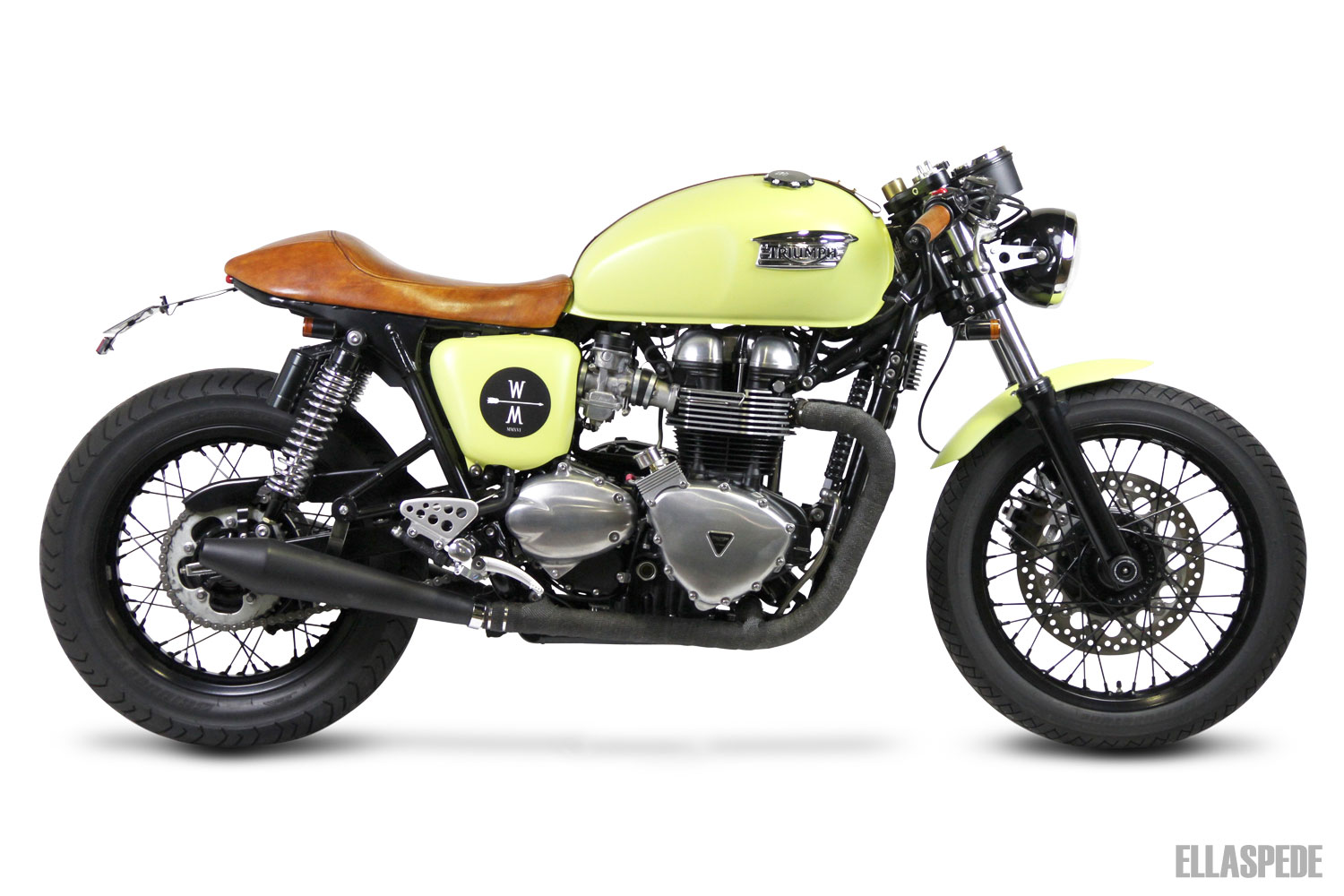 Whether you own a Triumph Thruxton or not, the decision to go custom or stay standard effects people differently. "Will I lose the integrity of the factory bike, will it be worth less, will it not function as well?"
Say for instance you have a VERY low km 2013 Triumph Thruxton with some tasteful, quality upgrades. For some this would be the ultimate bike in its factory cafe poise and the thought of modifying it (with perhaps the exception of factory optioned enhancements) would be sacrilege.
This was the dilemma facing our latest customer Todd. His decision… "Cut that monkey up!"
Now Todd is no stranger to custom bikes, so it was probably an easier decision for him as he's been down this road before.
You may remember EB324; a striking, light blue '07 Triumph Bonneville. For that build Todd pulled together some of his contacts to take care of the paint and seat while we did the rest. Happy with that formula Todd gave the green light for operation Triumph Thruxton.
Todd likes to make a statement, so straight away we knew we were going to see a much brighter colour than the factory Brooklands green and gold scheme.
Rear frame mods to shorten the stance with a custom seat, LED strip taillight and an Ellaspede universal tail-tidy sort out the rear whilst an Ellaspede Triumph Gauge Lowering Mount, clip-on bars with bar-end mirrors, adjustable headlight mounts and new 6″ headlight feature up front. There's also an Ellaspede Triumph Headlight and Indicator Relocation Bracket, Ellaspede Triumph Rectifier Relocation Bracket, Ellaspede Triumph Ignition Relocation Bracket, shortened factory front guard and Daytona winker indicators supporting the new look.
Black powder-coated rims wearing 110/80/18 front and 140/80/17 rear BT45 Bridgestones put the fun to the ground. Continuing the black theme are wrapped factory headers, adjusted to take black reverse cone mufflers.
Back to those colours… Bright?, oh yes! As mentioned. Todd likes a statement and this super-bright satin finish yellow does just that. Add the custom leather wrapped saddle, grips and tank strap from Todd's South-African connection and we have a stand-out machine that I'm sure Triumph themselves would not have entertained in 2013.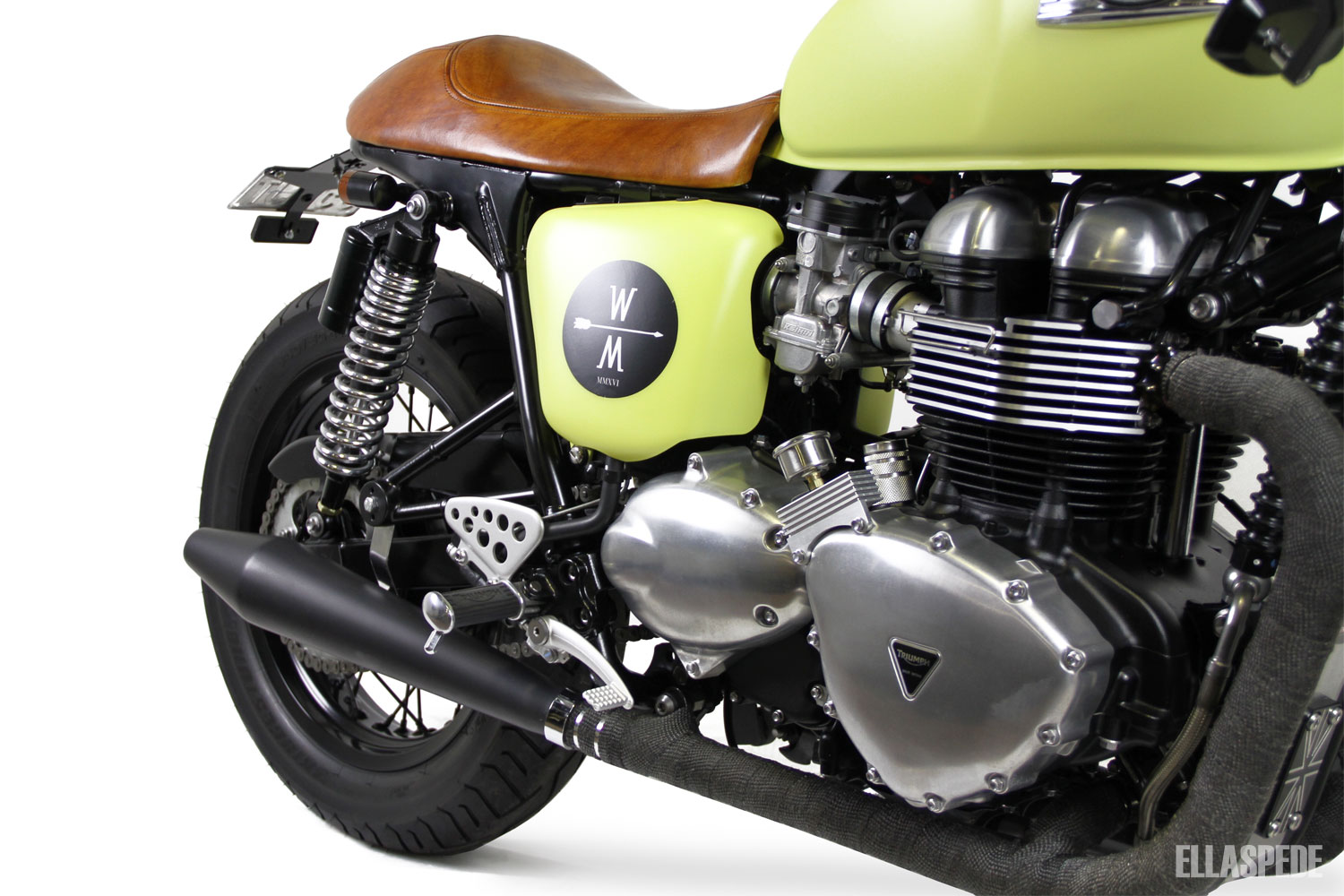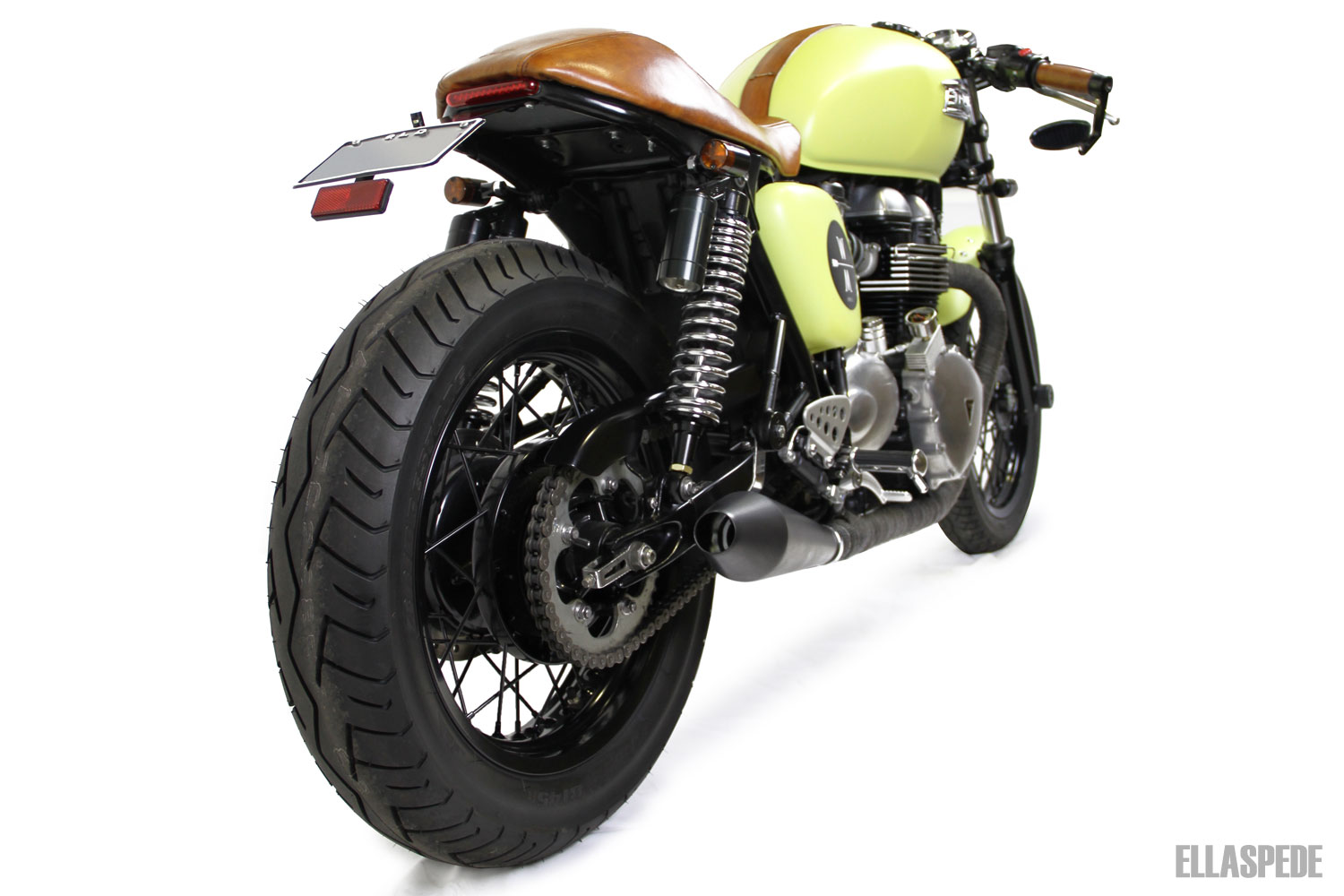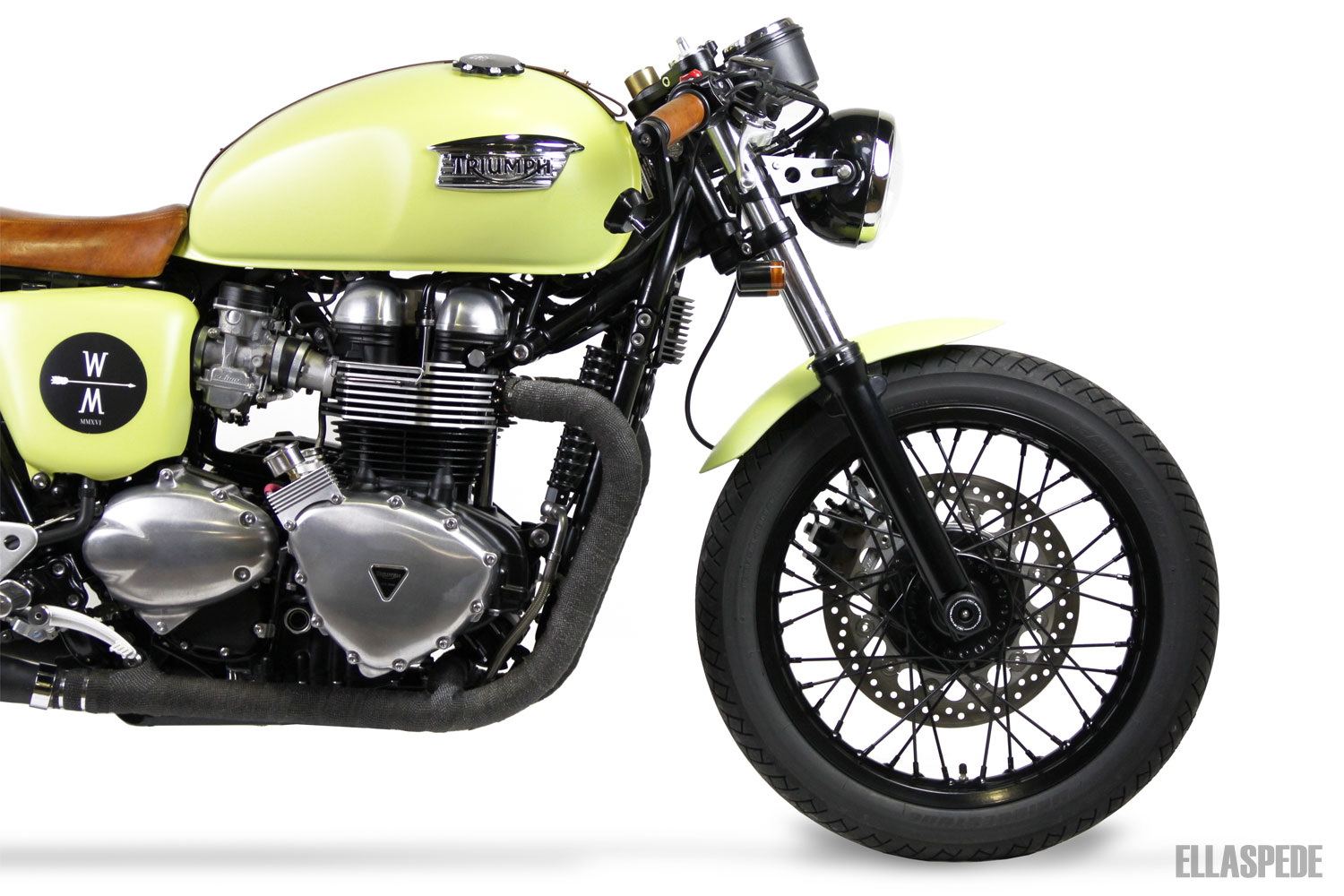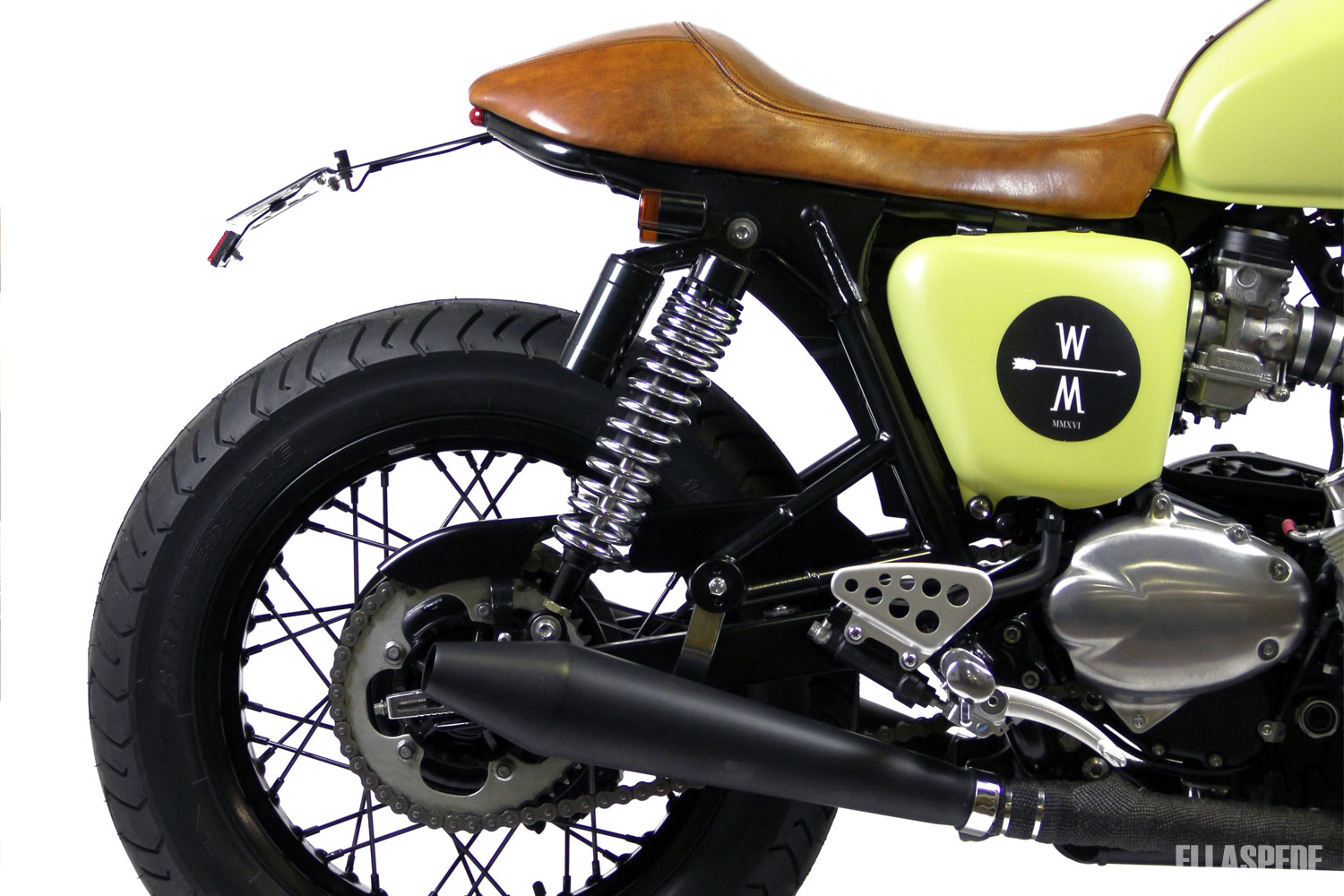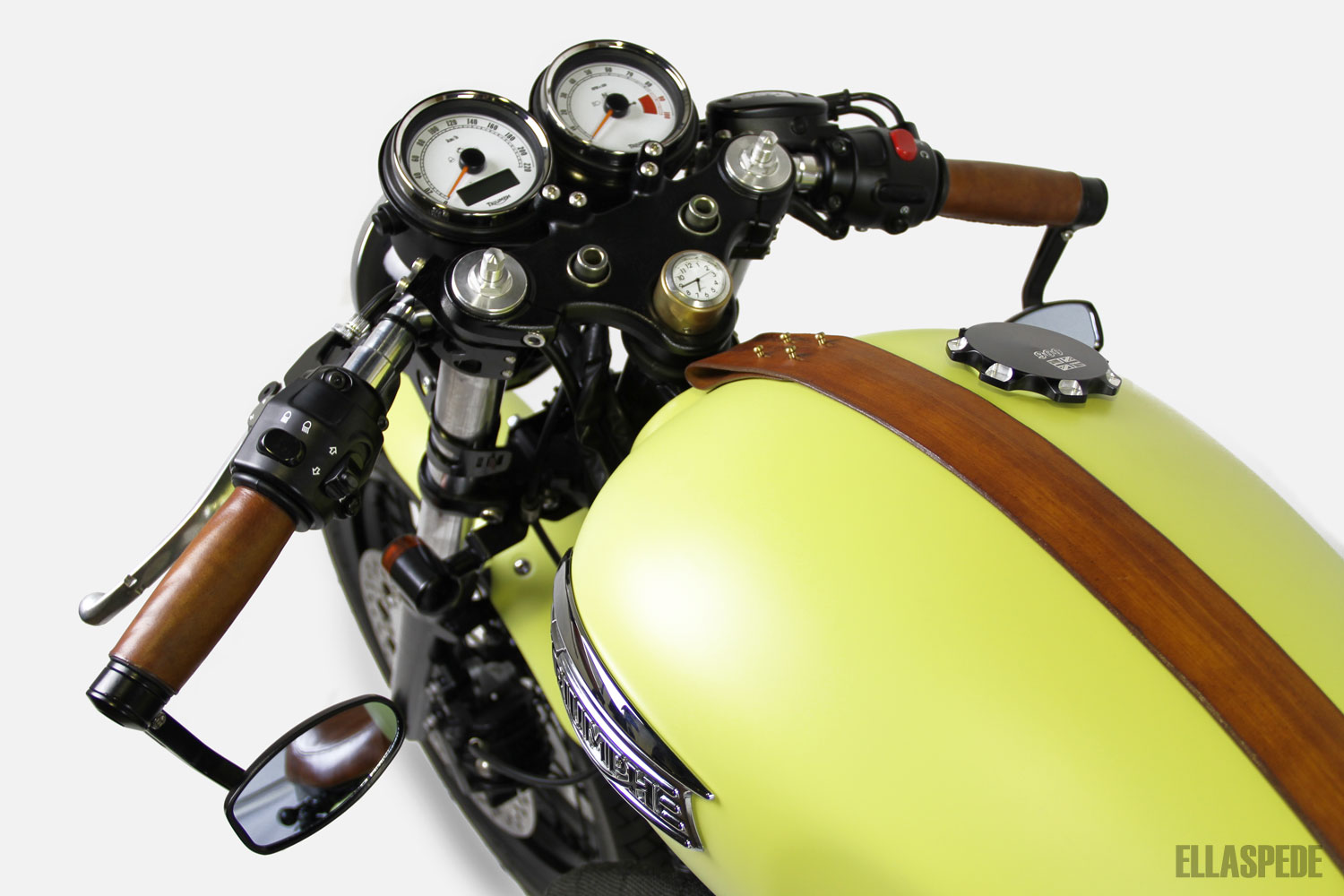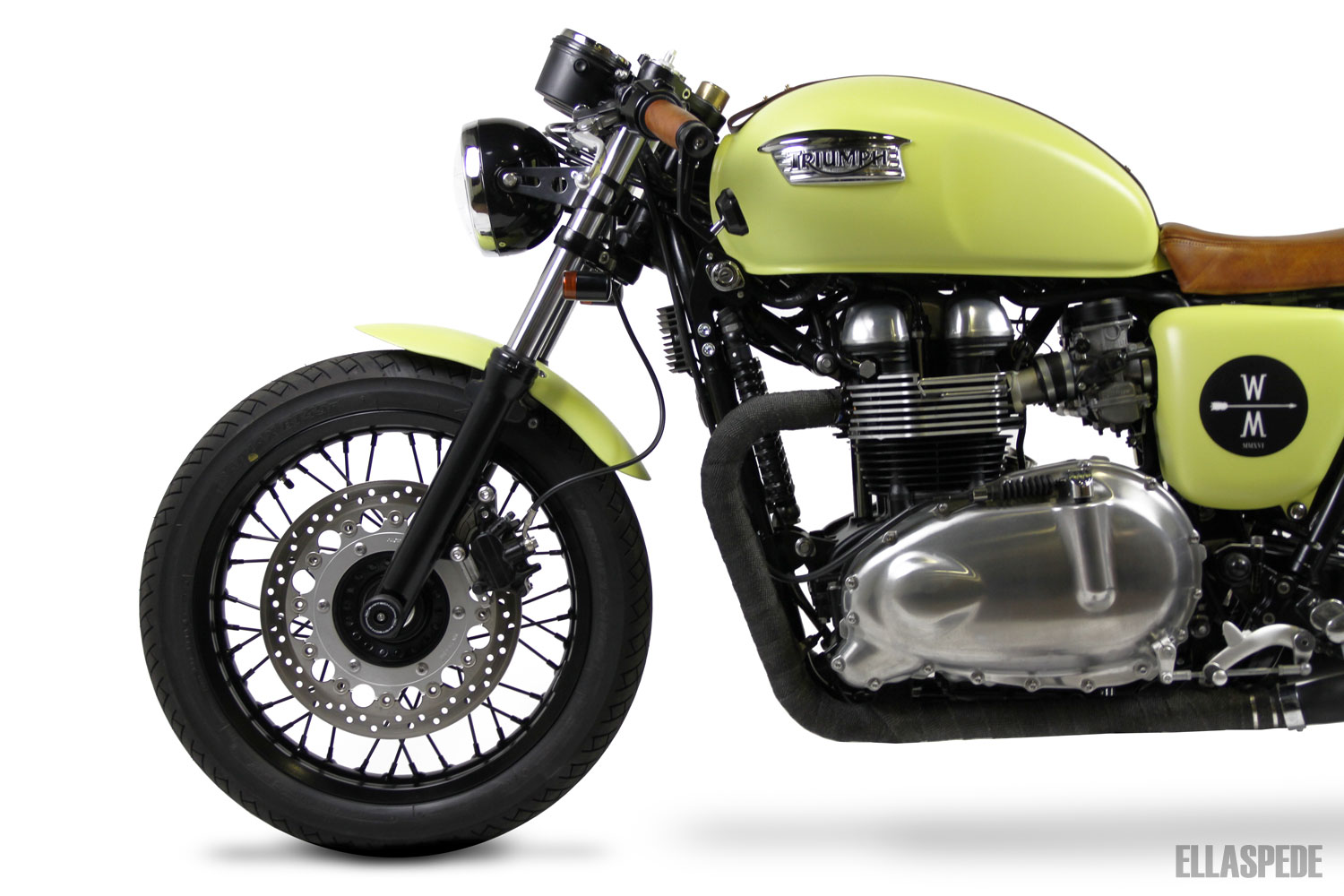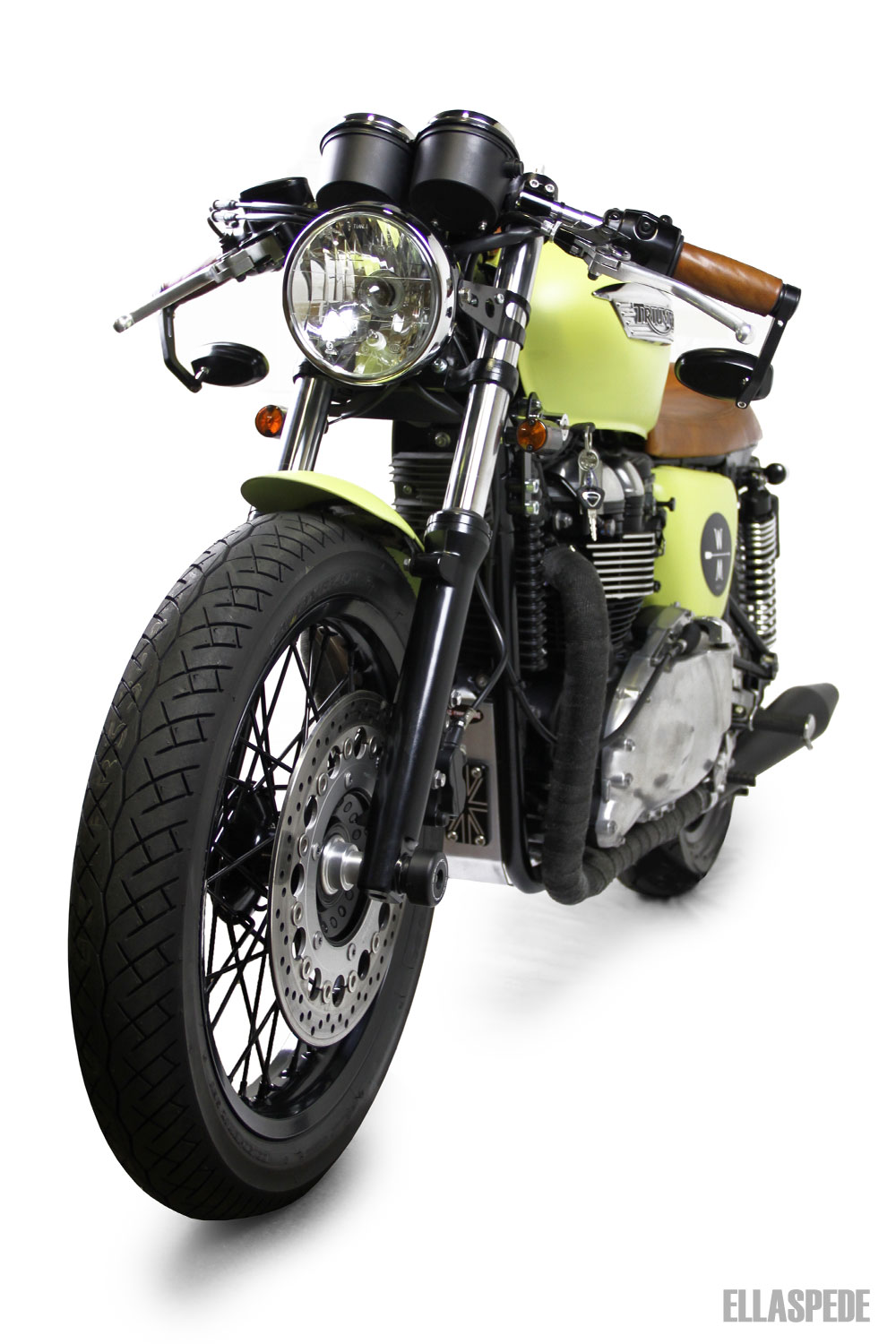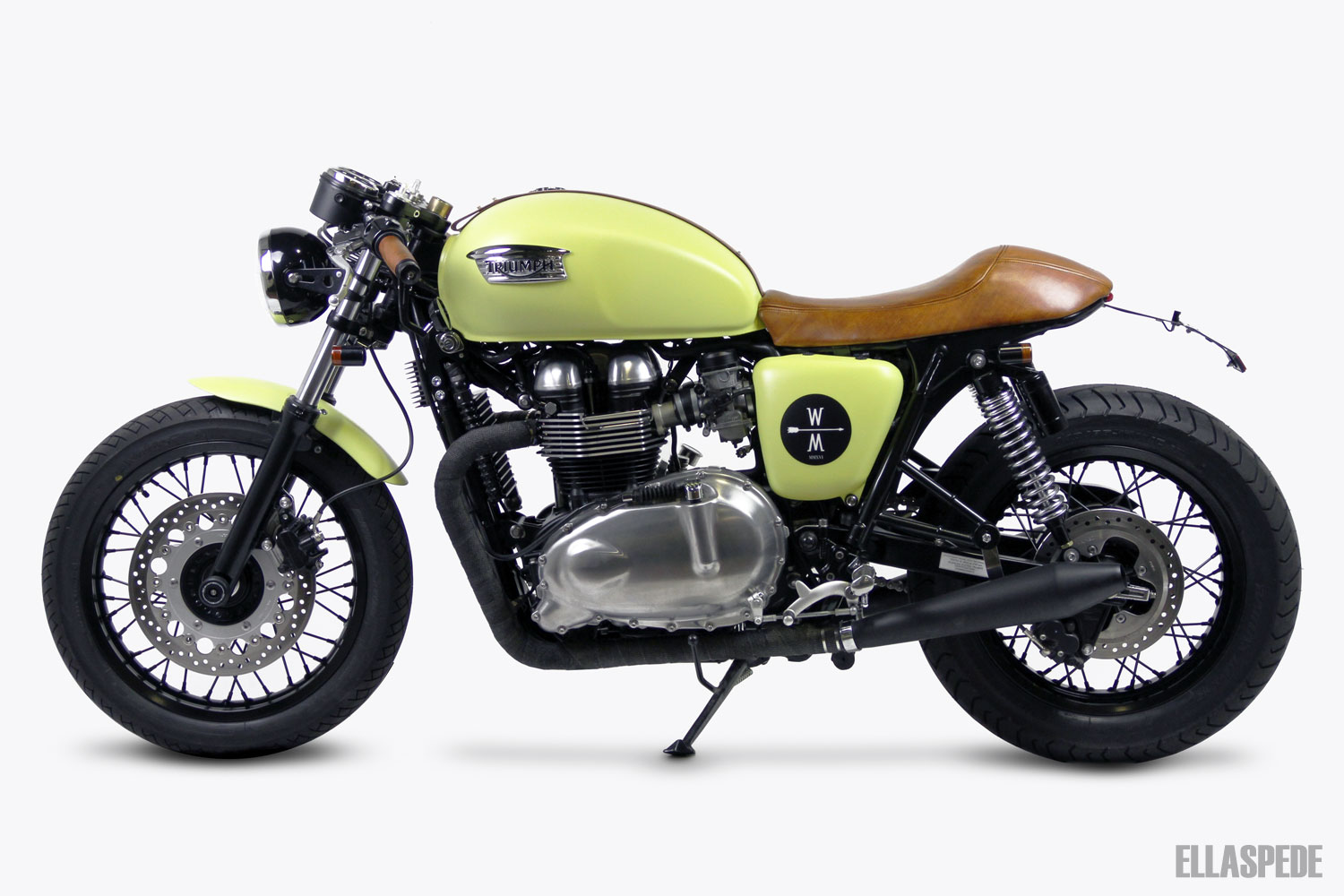 Albums we listened to during the build of this bike:
---
---
Comments (1)
Triumph Cool

I,m a huge Triumph fan and love the old school / Cafe Racer Bonnies , this is a good looking bike
---
Leave a comment