EB250 – 2001 Triumph Bonneville T100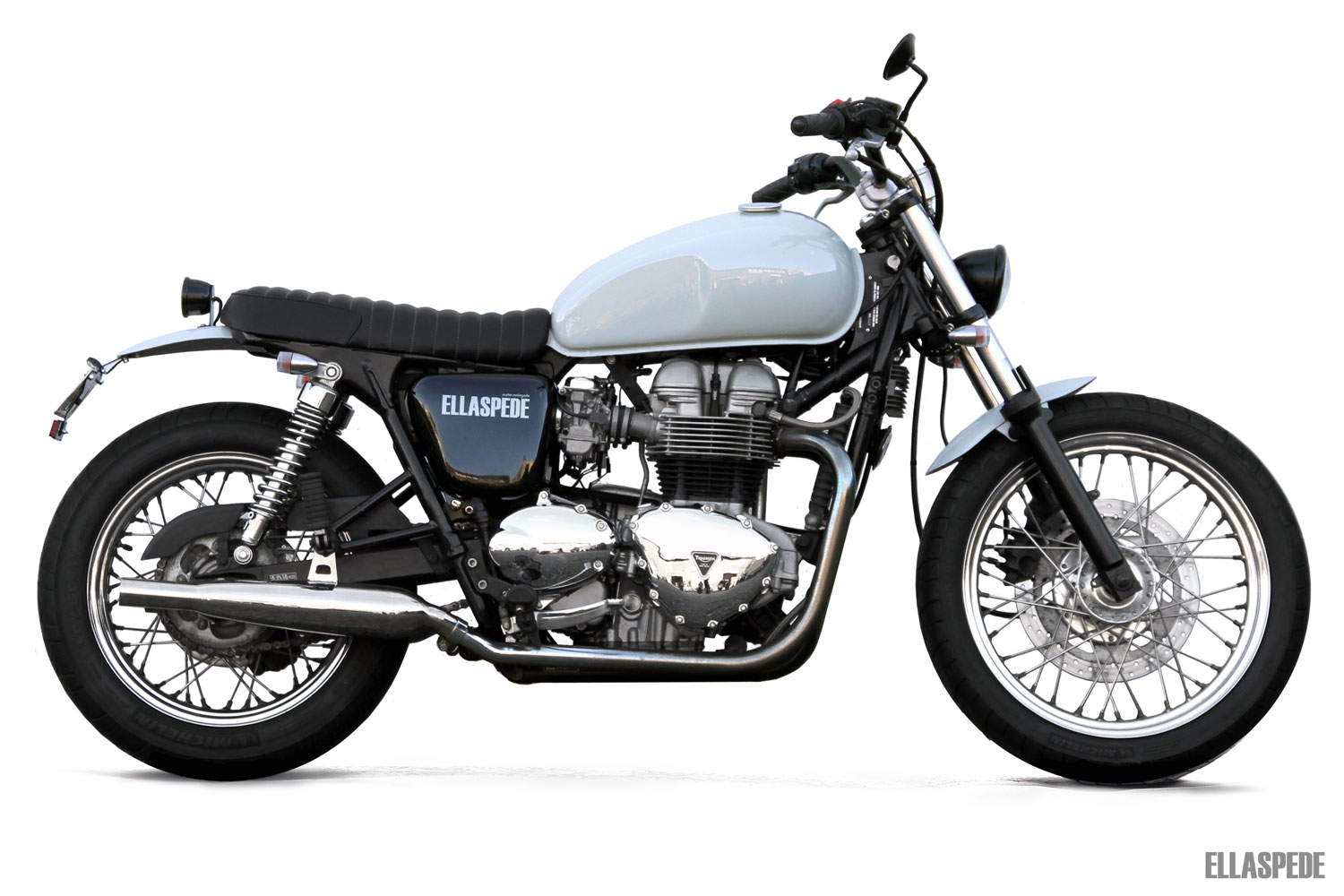 Cliff wanted to keep things classic on his Triumph Bonneville with a simple colour scheme and some subtle mods.
The rear of the frame was modified to suit a custom seat and short rear guard. The classic 'tuck and roll' upholstery wraps the new seat, with a light grey stitching to match the tank and guards. The badges and knee pads were removed from the tank to keep things low key, before the smooth grey was laid down.
New lights and indicators replace the bulbous stock items front and rear, mounted to custom brackets from the Ellaspede Bike Builders Kit. A Posh speedo and Daytona round mirrors keep things small and classy in front of the rider. An Ellaspede Triumph Ignition Relocation and Ellaspede Triumph Reg Rec Relocation help to tidy up the front end.
Overall Cliff has achieved a classic custom look for his modern Bonneville. With simple and subtle mods like these he's made the most of his build budget and has ensured this T100 will look the part for years to come.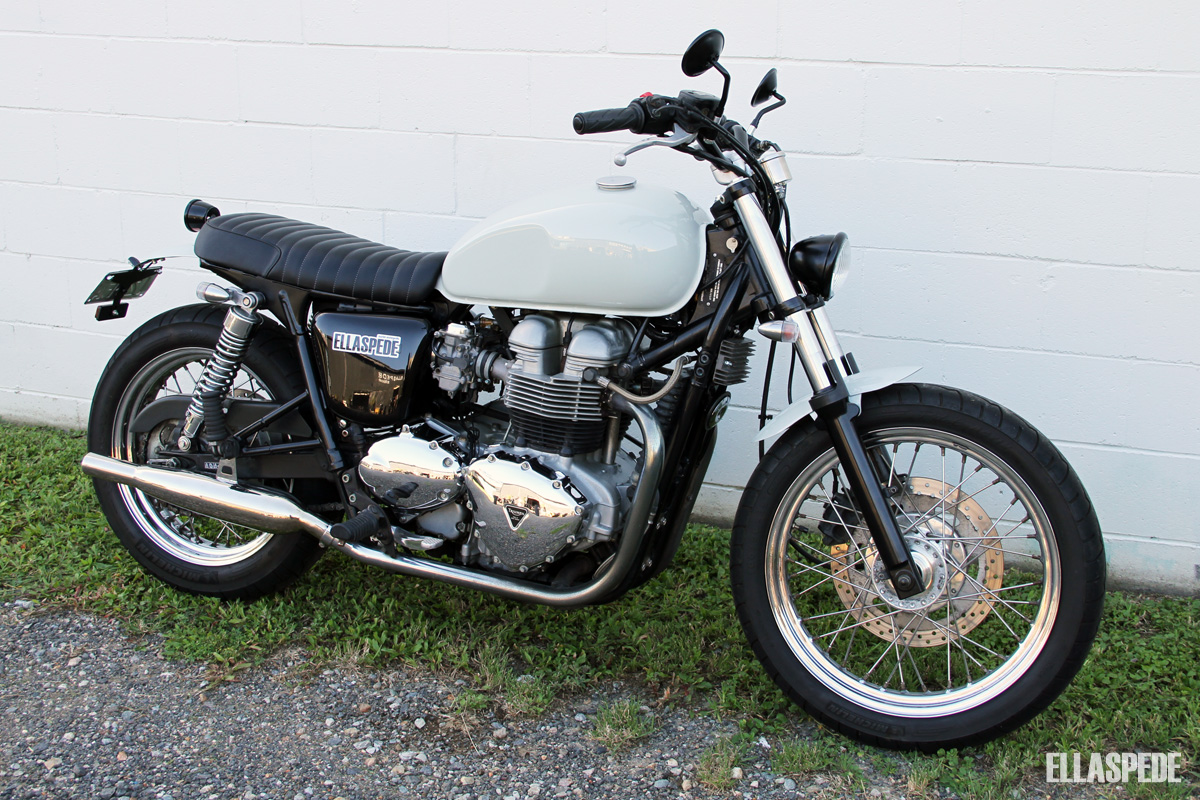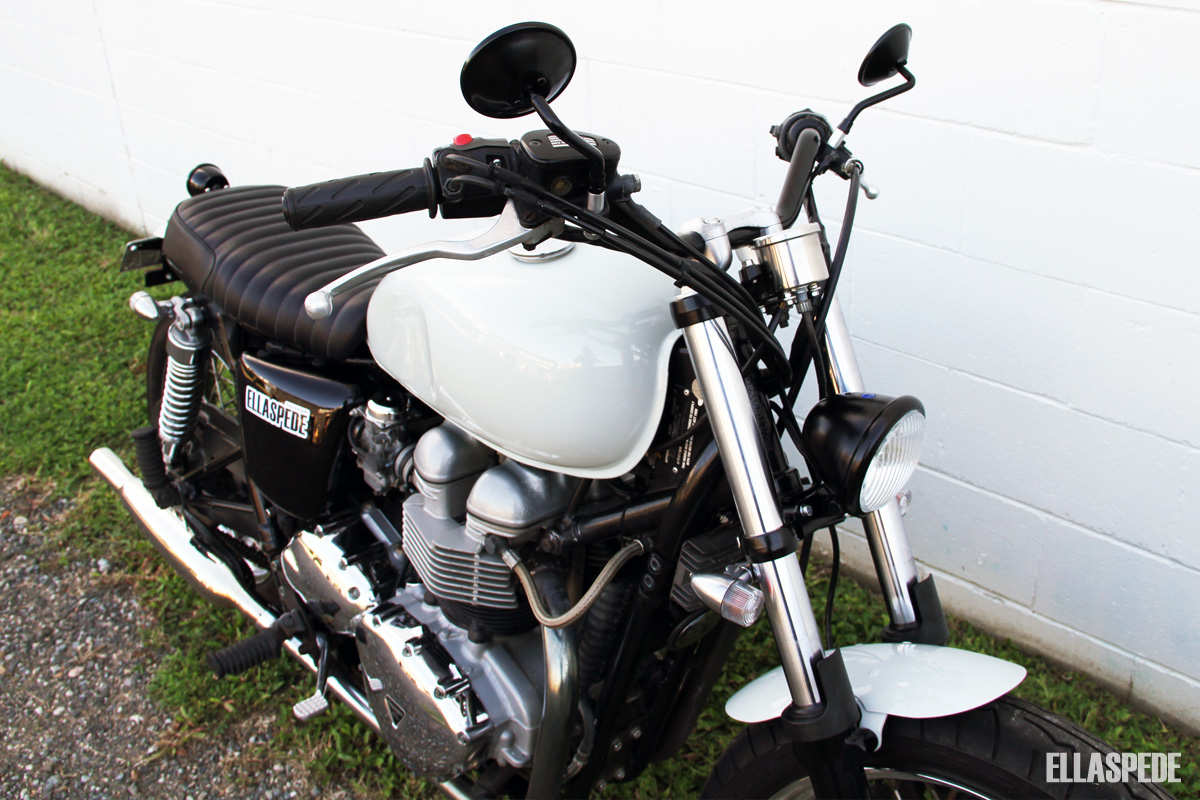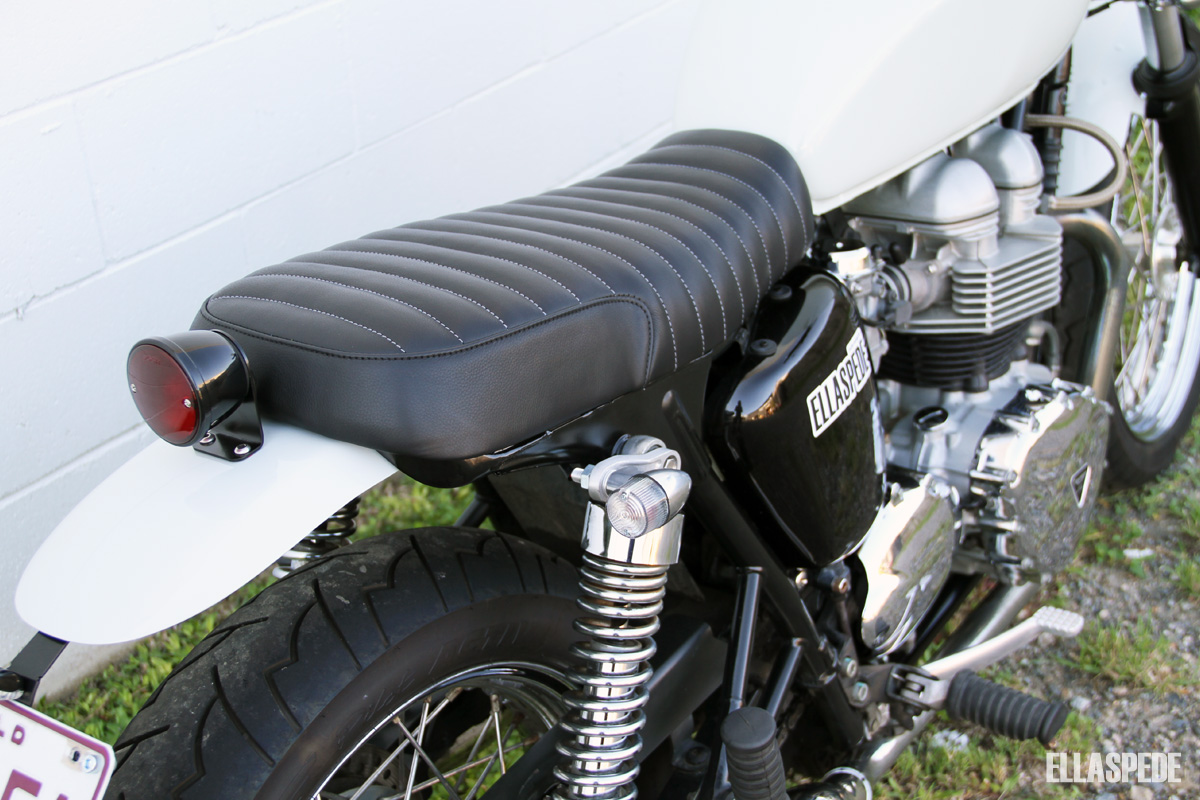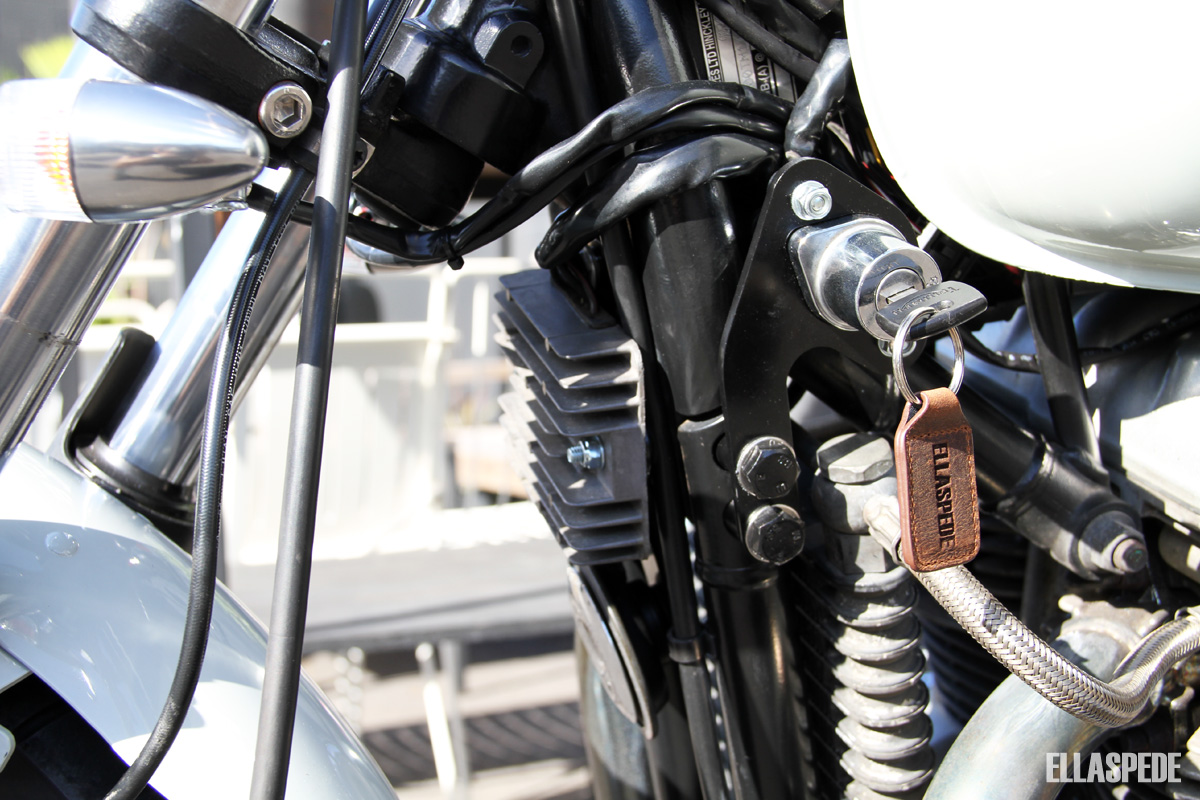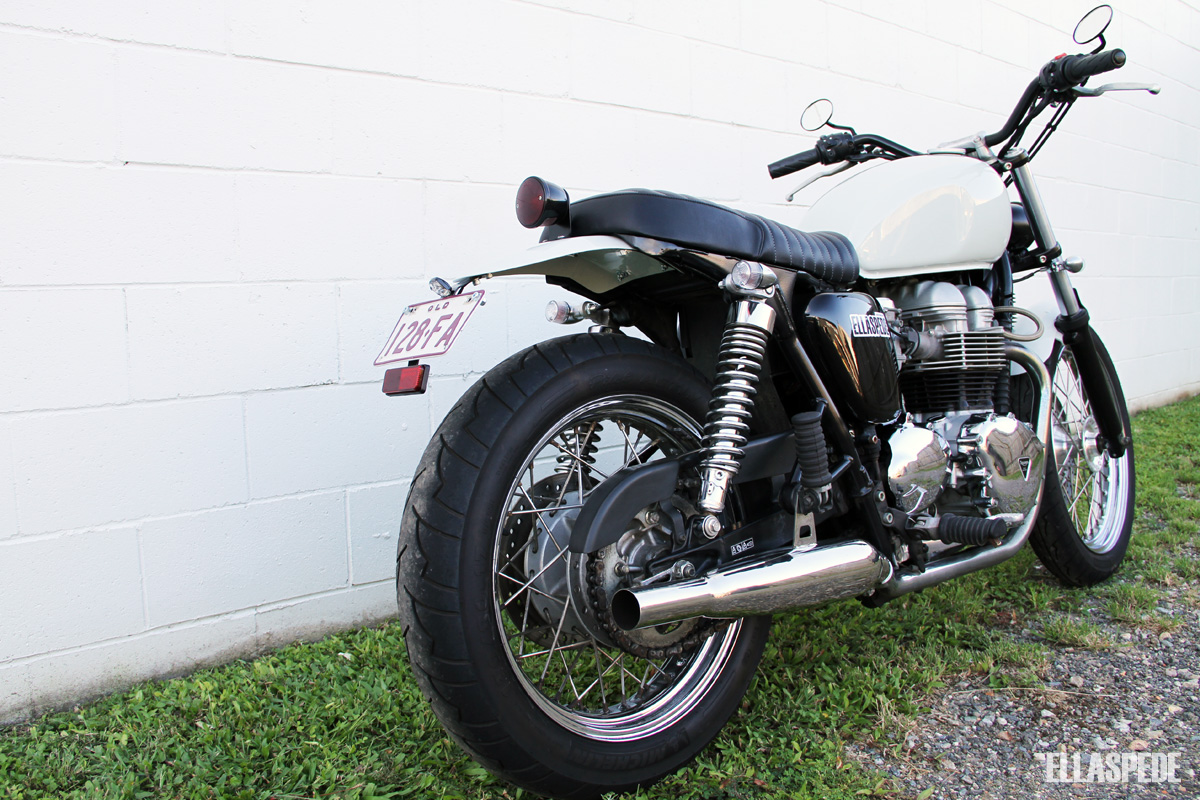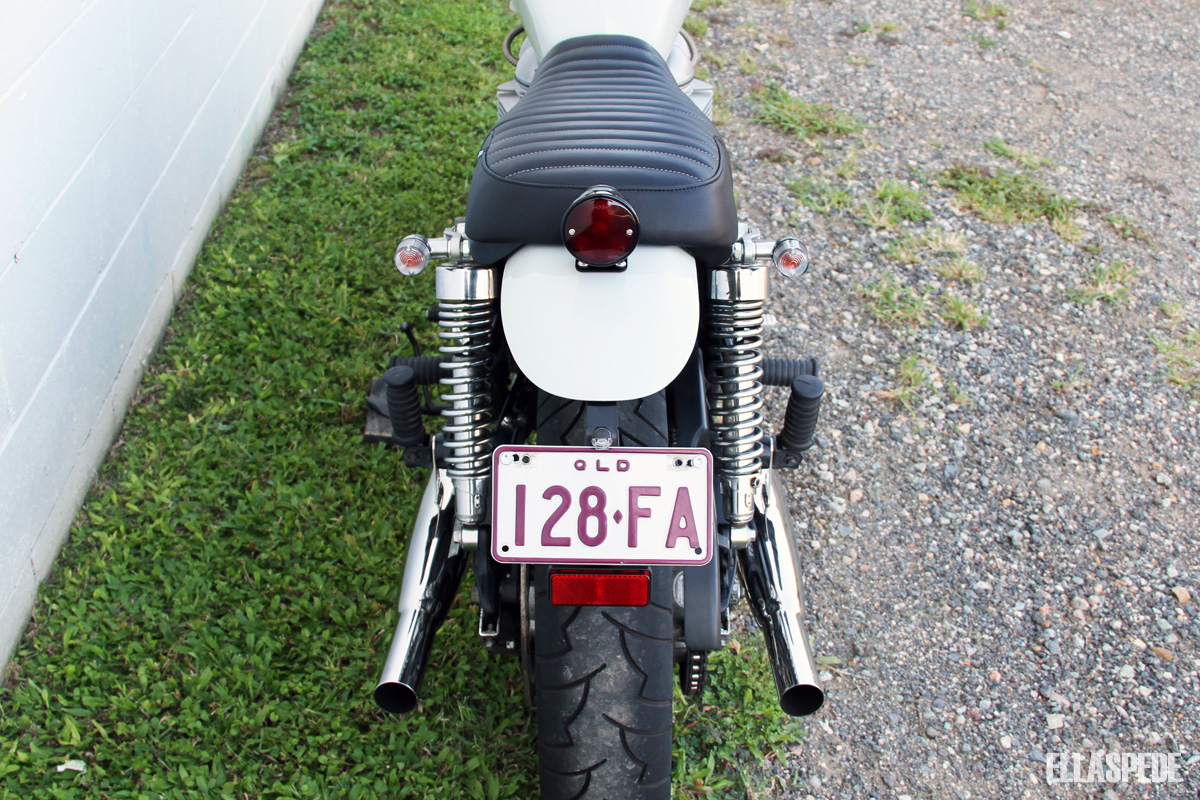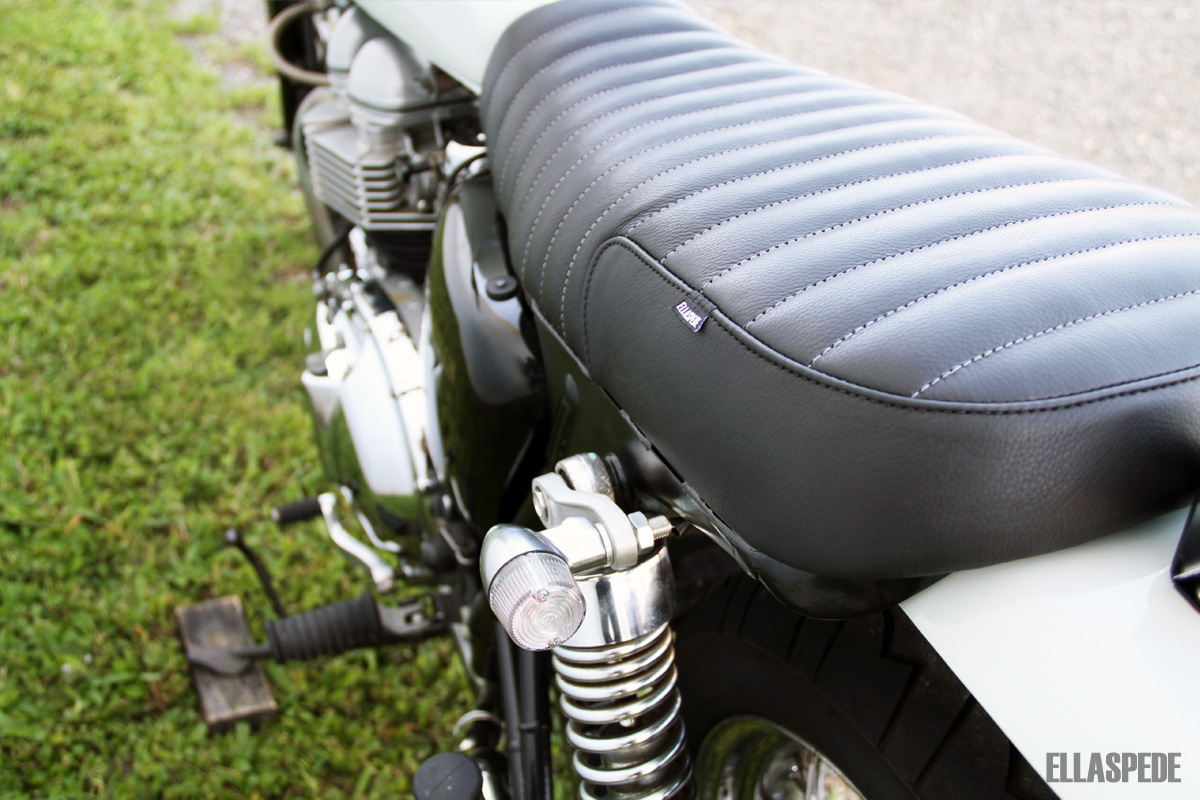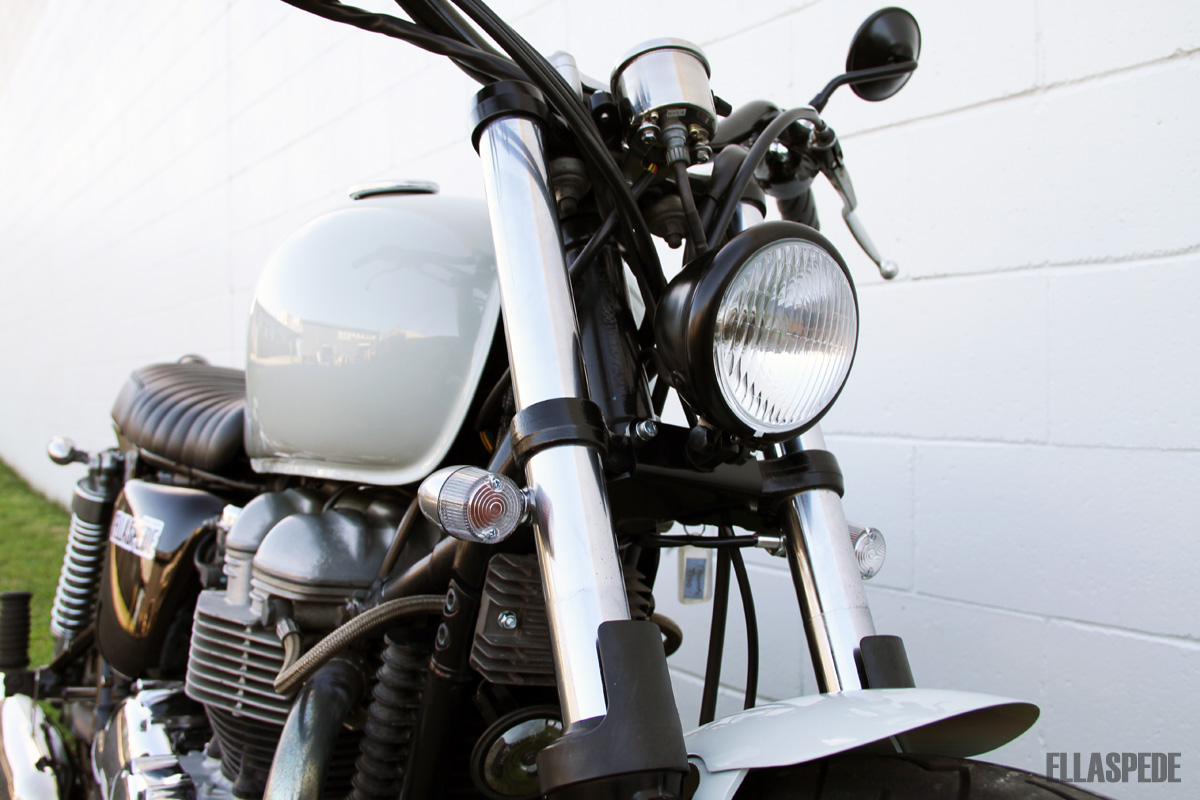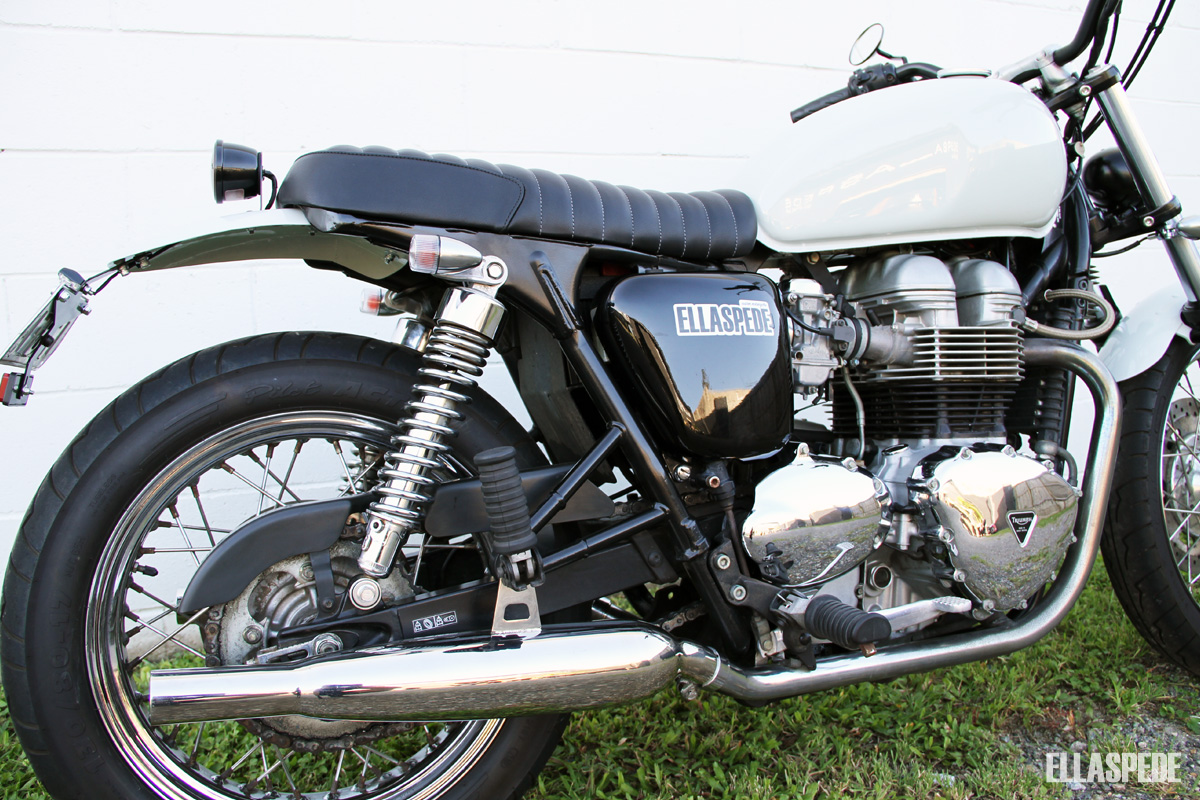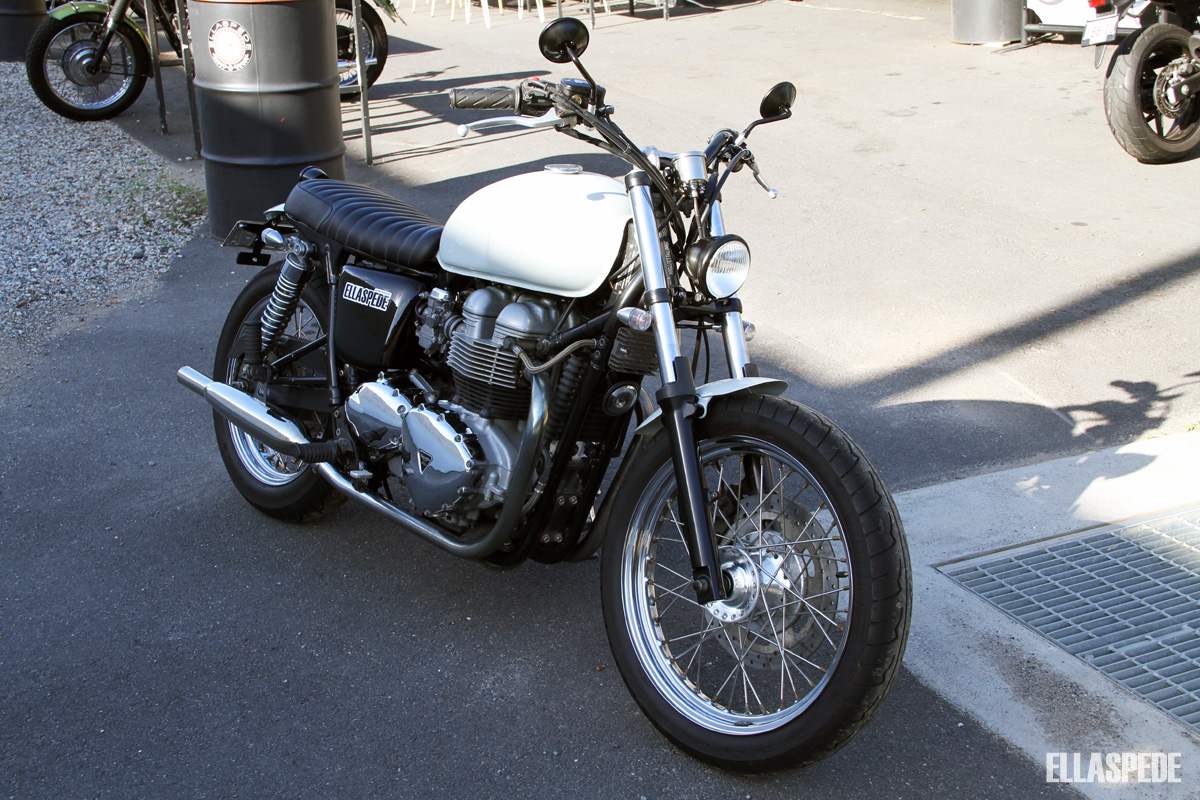 Albums we listened to during the build of this bike:
---
---
Comments (1)
Silencers

Very nice looking bike! What silencers did you use?





Ellaspede Response
Thanks Tom! Thos mufflers were already on the bike before custom, we're not sure what brand they were sorry mate. Cheers
---
Leave a comment