EB082 – Honda GB250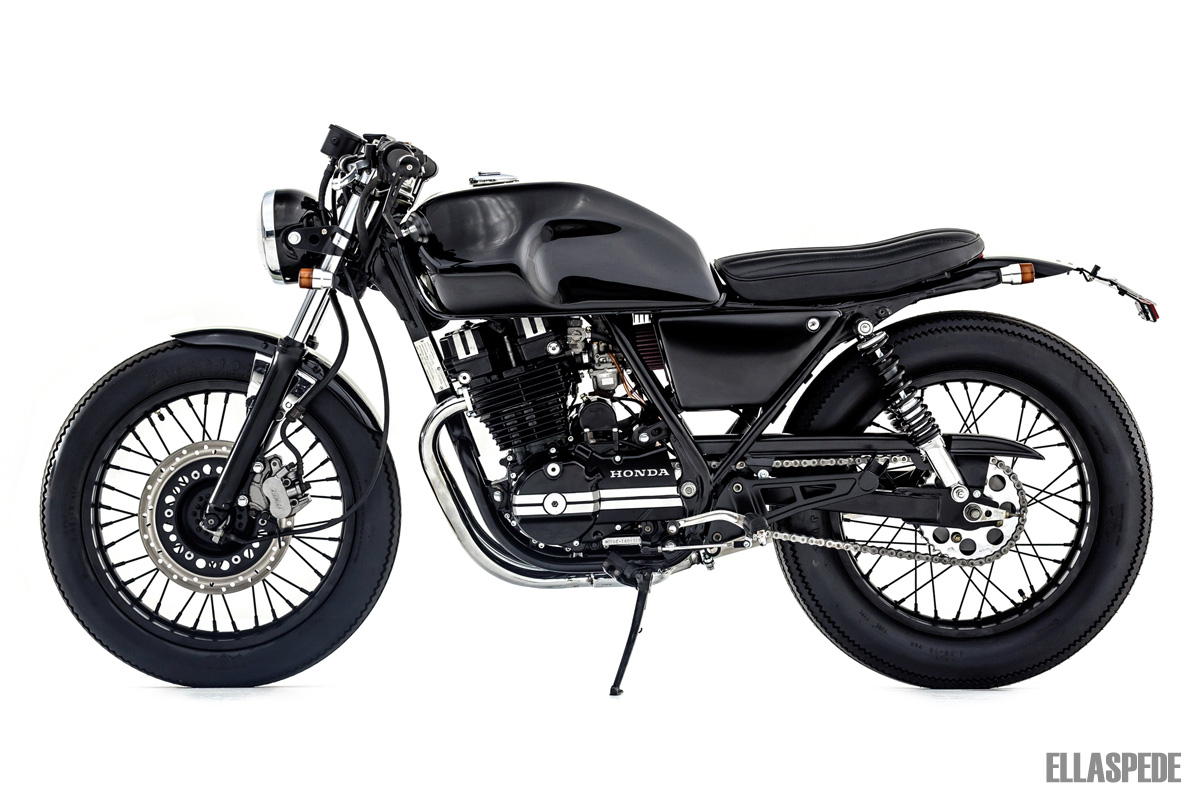 Decisions are made for various reasons. Generally the pros and cons are considered and hopefully an informed decision follows. But sometimes you don't get that choice, sometimes things just evolve and you're simply along for the ride.
In the case of our latest client Brendan, it was a mix of all the above.
Brendan was interested in getting into bikes and chose a GB250 Honda to do it with. He didn't know a lot about bikes but the standard semi-cafe look appealed, and he figured being a Honda it should be a decent bike… which they are. Where things started to get interesting was when Brendan decided he'd like to change the look a little.
After finding Ellaspede he dropped in and we started the process of tidying the headlight and front area, which led onto the seat and rear areas, but then there was an oil leak which needed addressing, which led onto further mechanical work and before long Brendan was halfway through a complete custom and mechanical rebuild!
The decision to do this was almost made for Brendan, and this is not uncommon… you start doing one thing, which leads to another, which then makes the bits surrounding look shabby, so you decide to do a bit more, and so on…
Back to Brendan; The engine came out for a complete overhaul. Not that it really needed one, but while it was out to be painted black there was never going to be a better time and no engine lasts forever.
PROBLEM! Try finding a rebuild kit locally for a GB250 Clubman engine! Luckily, a friend of ours came to the rescue with his fluent Japanese and Japanese contacts.
We eventually received the parts allowing our mechanic Phil to put the little mill back together along with a good port and polish and a freshly painted / linished exterior, cleaned flat-slide carb and K&N air filter, all making for a very handsome power plant indeed. A stainless reverse cone muffler on polished standard header pipes were the finishing touches to this part of the equation.
With this snowballing build progressing the decision to change one aftermarket seat for another was a wise one. The Nitrohead cafe seat just wasn't working with the long standard tank, so it was swapped for a solo Nitrohead number which tidied up the rear very well when combined with a custom guard and strip LED taillight.
The frame, swing arm, wheels etc were powder-coated satin black and many pieces were prepped and painted to match.
The tank and guards were finished in gloss black with a solid ivory central stripe. Firestone deluxe was Brendan's choice of rubber with the extra profile requiring a little adjustment hear and there for good fitment.
A lowered 6" headlight, Posh indicators and aftermarket gauges round out the electrics along with a repositioned battery tray making room for the K&N filter. Painted standard side covers were kept in this case.
Biltwell grips, bar end mirrors, painted and polished switch blocks and levers finalise the helm area. The forks and front caliper were disassembled and rebuilt along with new bearings everywhere.
When the dust settled what emerged was one of the tidiest and most lovely mid eighties 250s I've seen and ridden… It feels new, and you don't always get that with a bike of this era.
So whether the decision to build this bike was Brendan's, ours, the bike's itself or a combination of all, the result has confirmed it was the right one to make.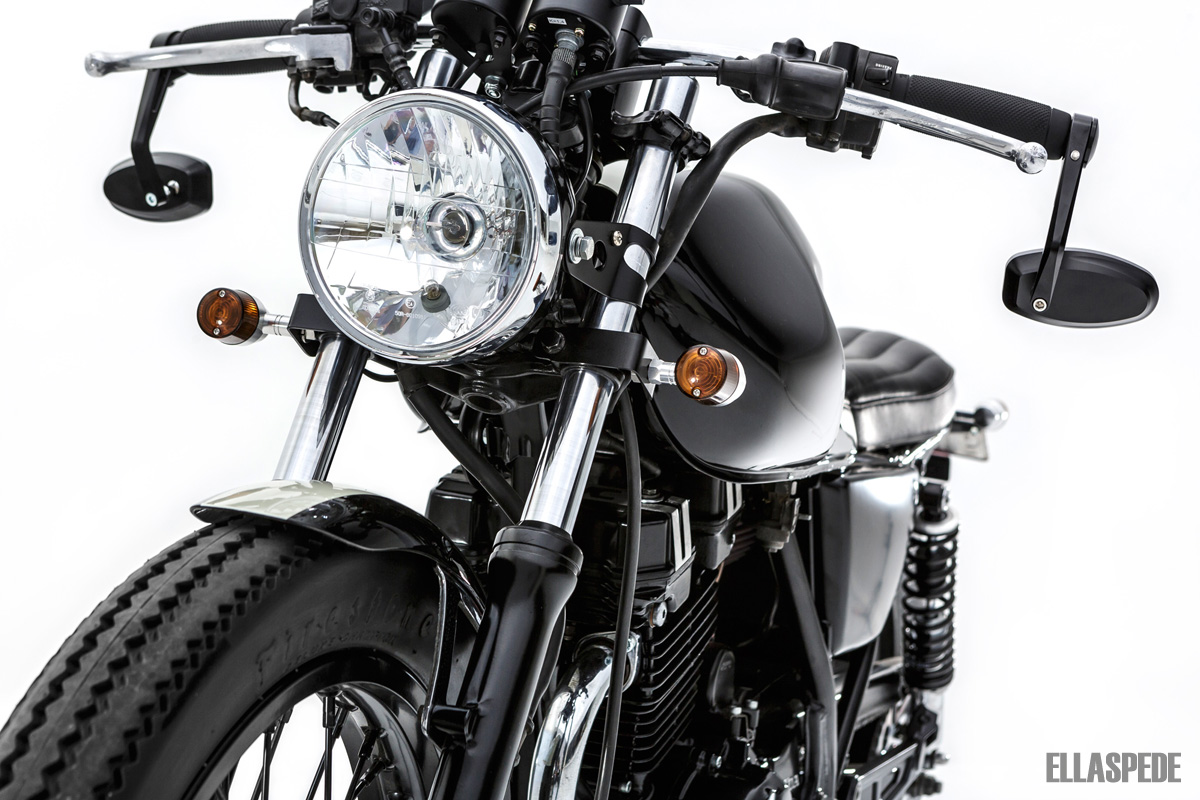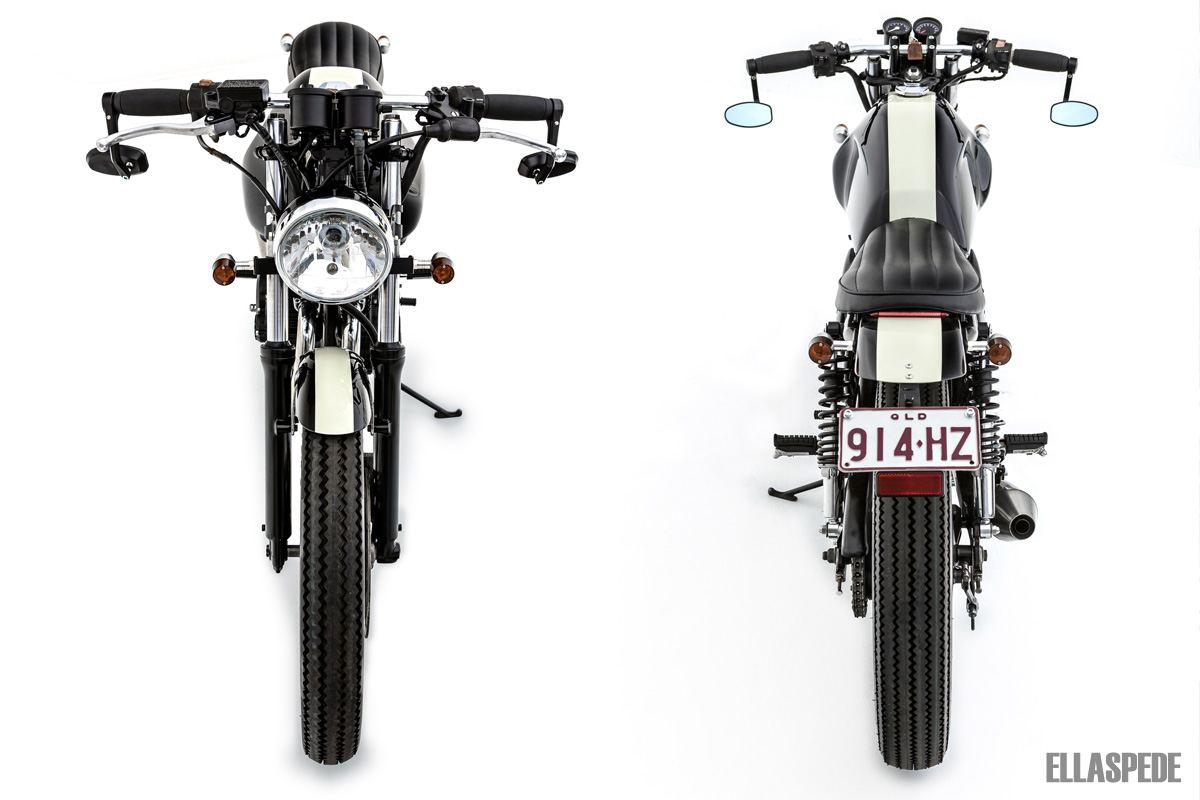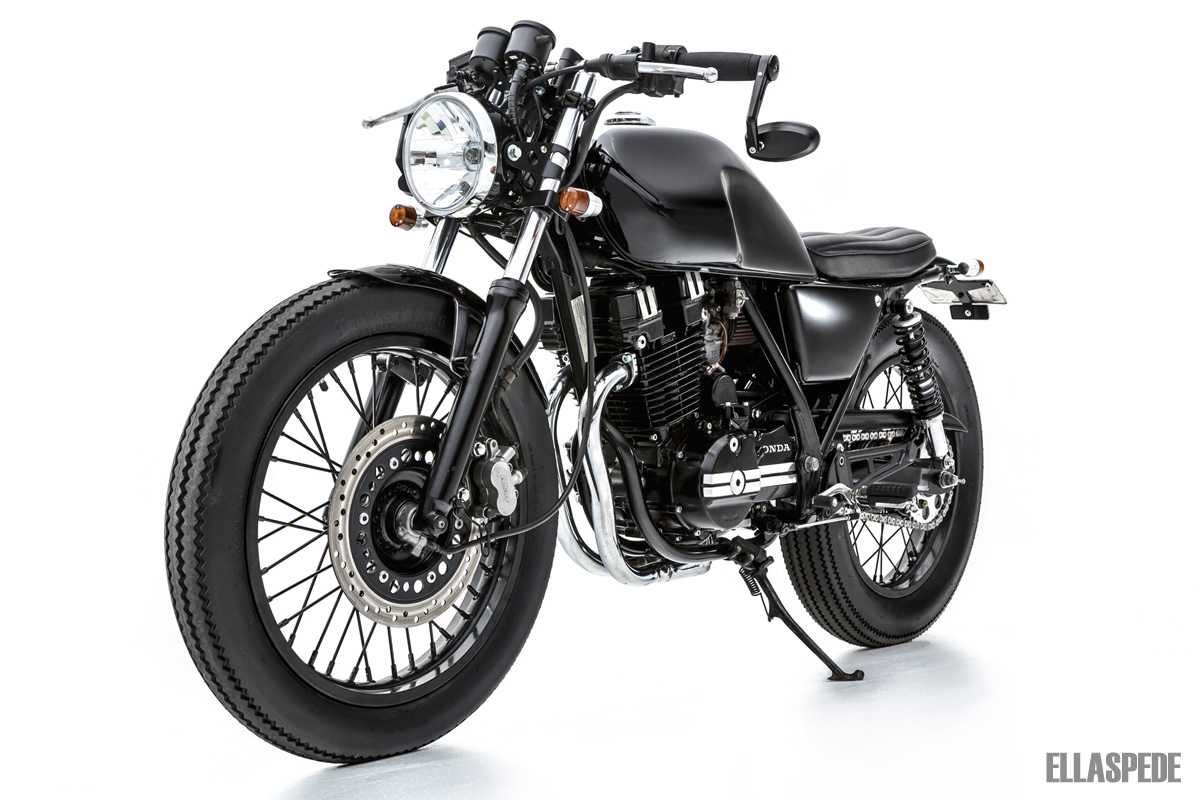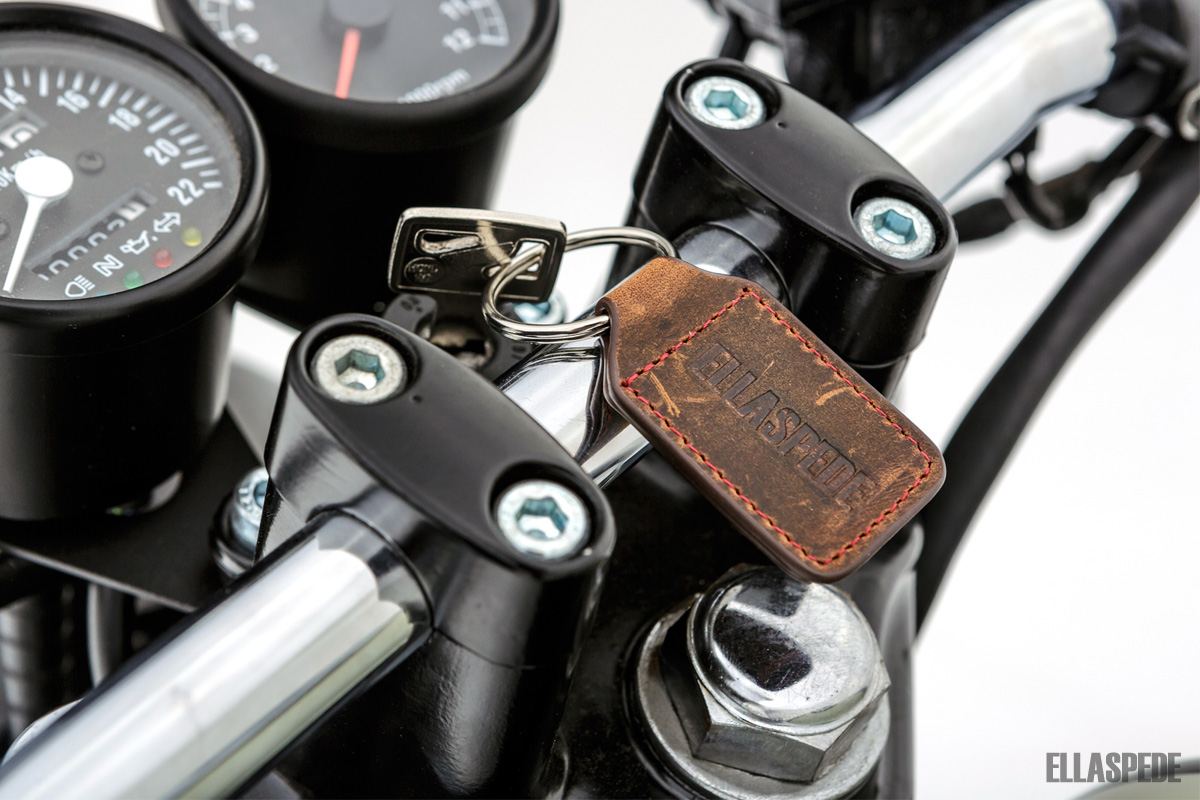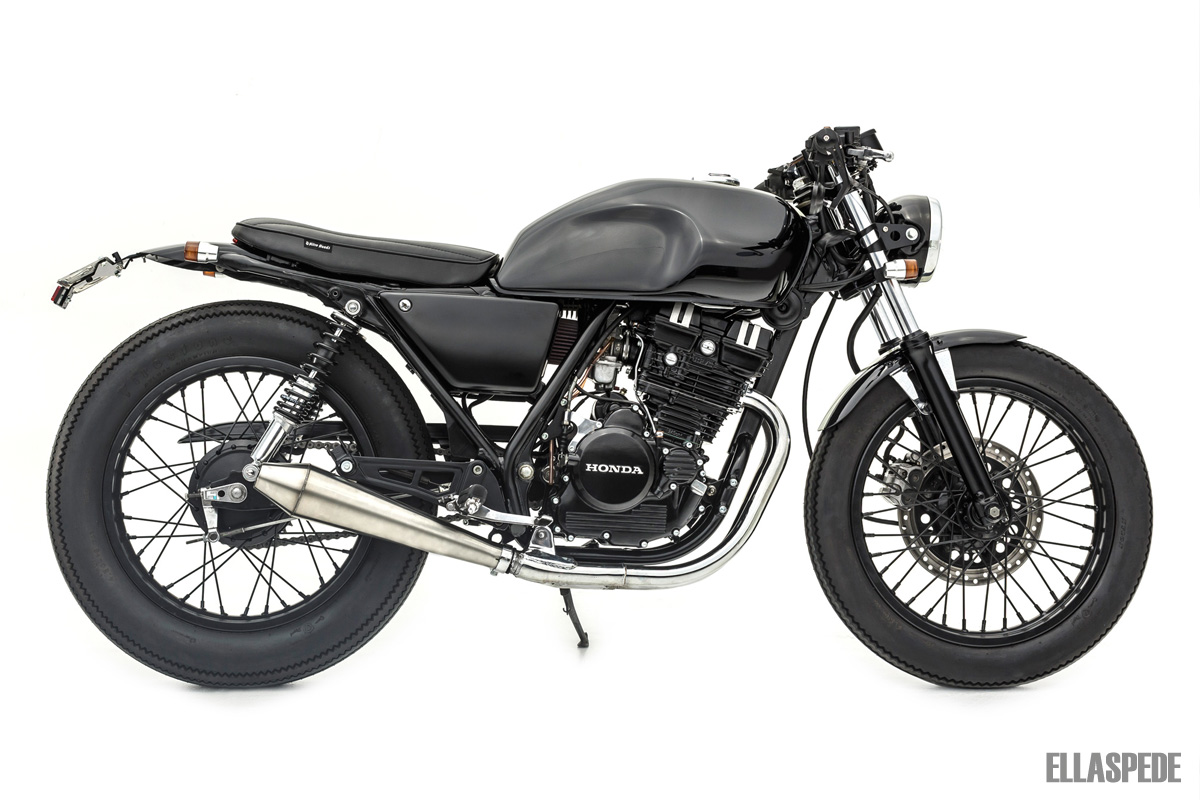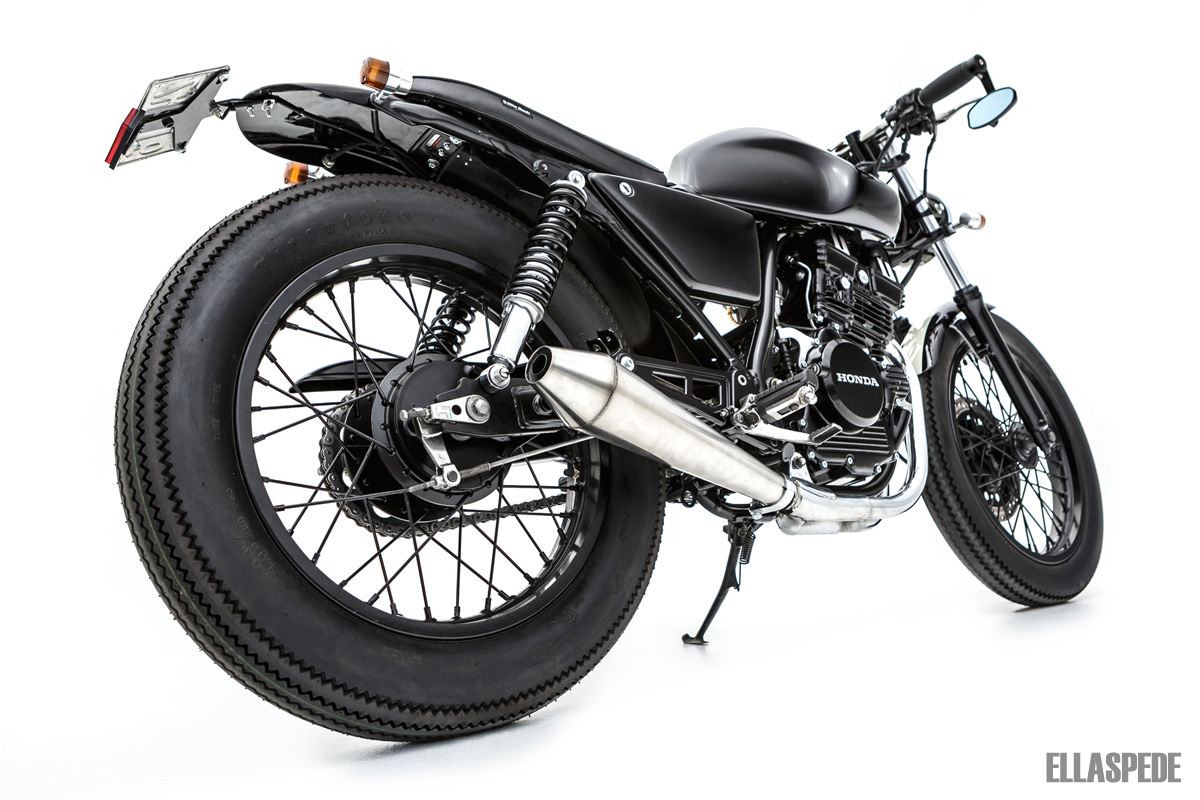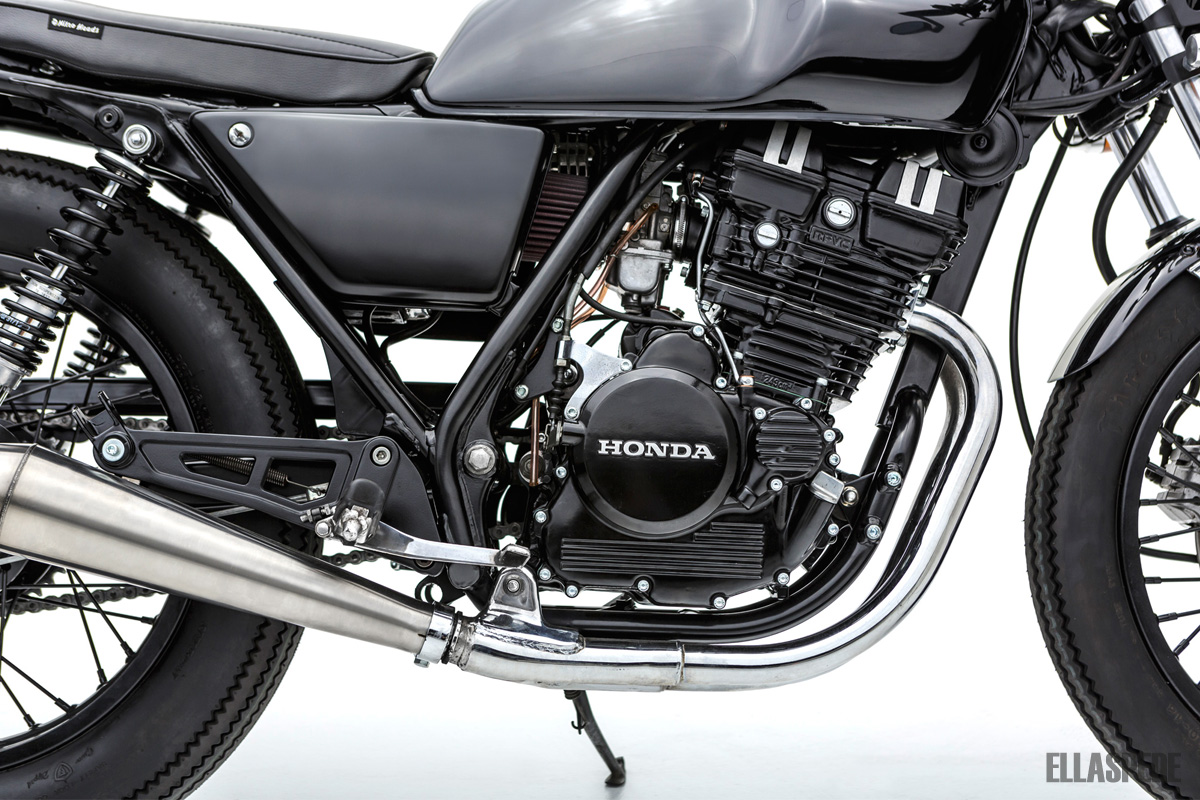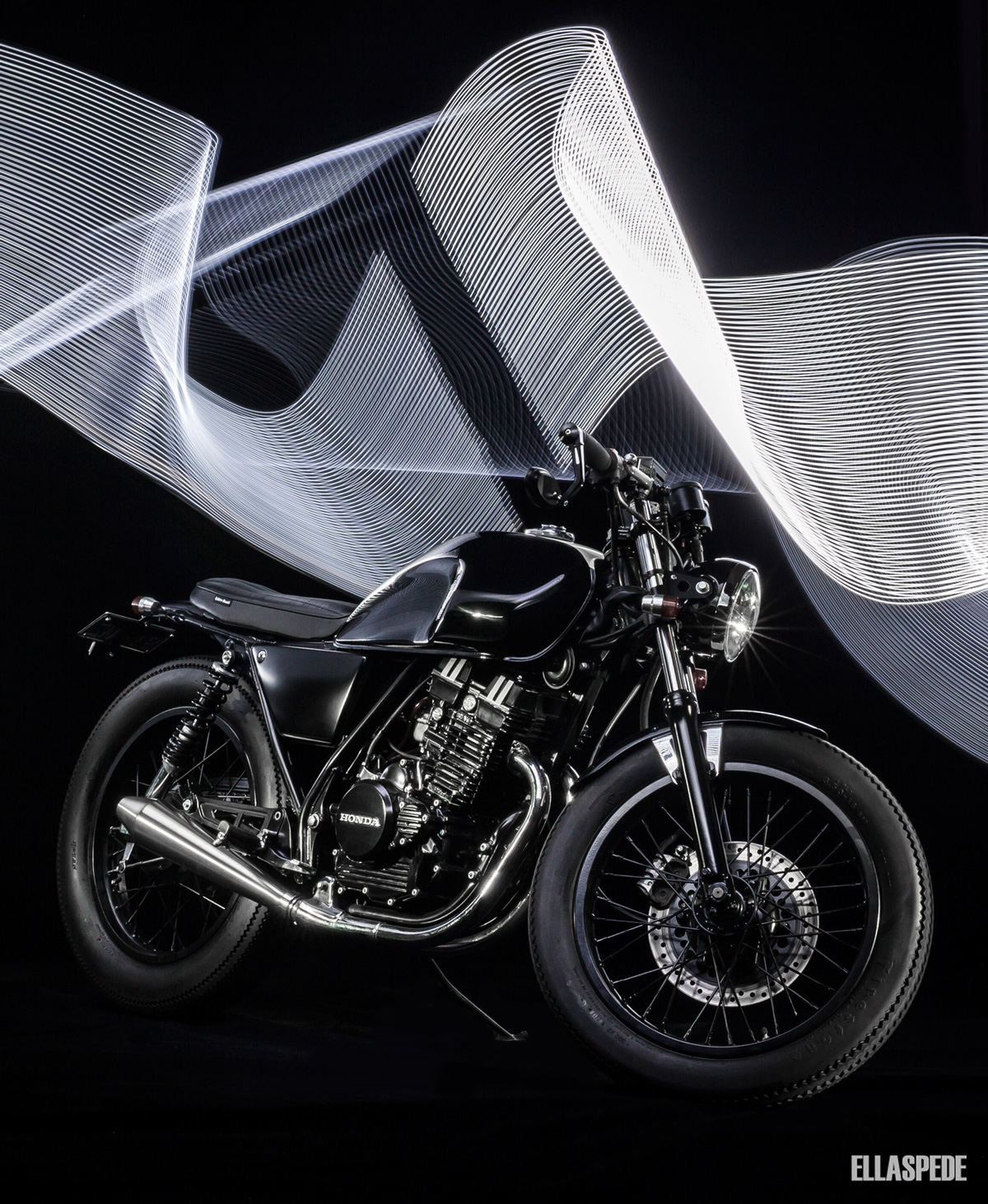 Albums we listened to during the build of this bike:
---
Photos and Features:
---
---
Comments (2)
Pricing

By:

Breck

on 13 November 2022

Hey guys I was considering buying my first bike next year. And I'm pretty sure this is the one I want, so I was just wondering if you could give me a rough estimate on what this bike would cost.





Ellaspede Response
Hi mate, the GB's are a great bike, but they're getting a bit older and are hard to get parts for in Aus as they were never sold here. So unless you can find a really good example that is running well, we would probably recommend a Yamaha SR400 EFI as a better first bike of a similar style etc. Cheers!
---
Fabulous work

By:

Glen Wooten

on 12 December 2020

I'm very impressed, I just purchased a GB 250 1990, and love your design,
---
Leave a comment