EB826 - 2016 Yamaha XSR700
Date Posted:3 July 2019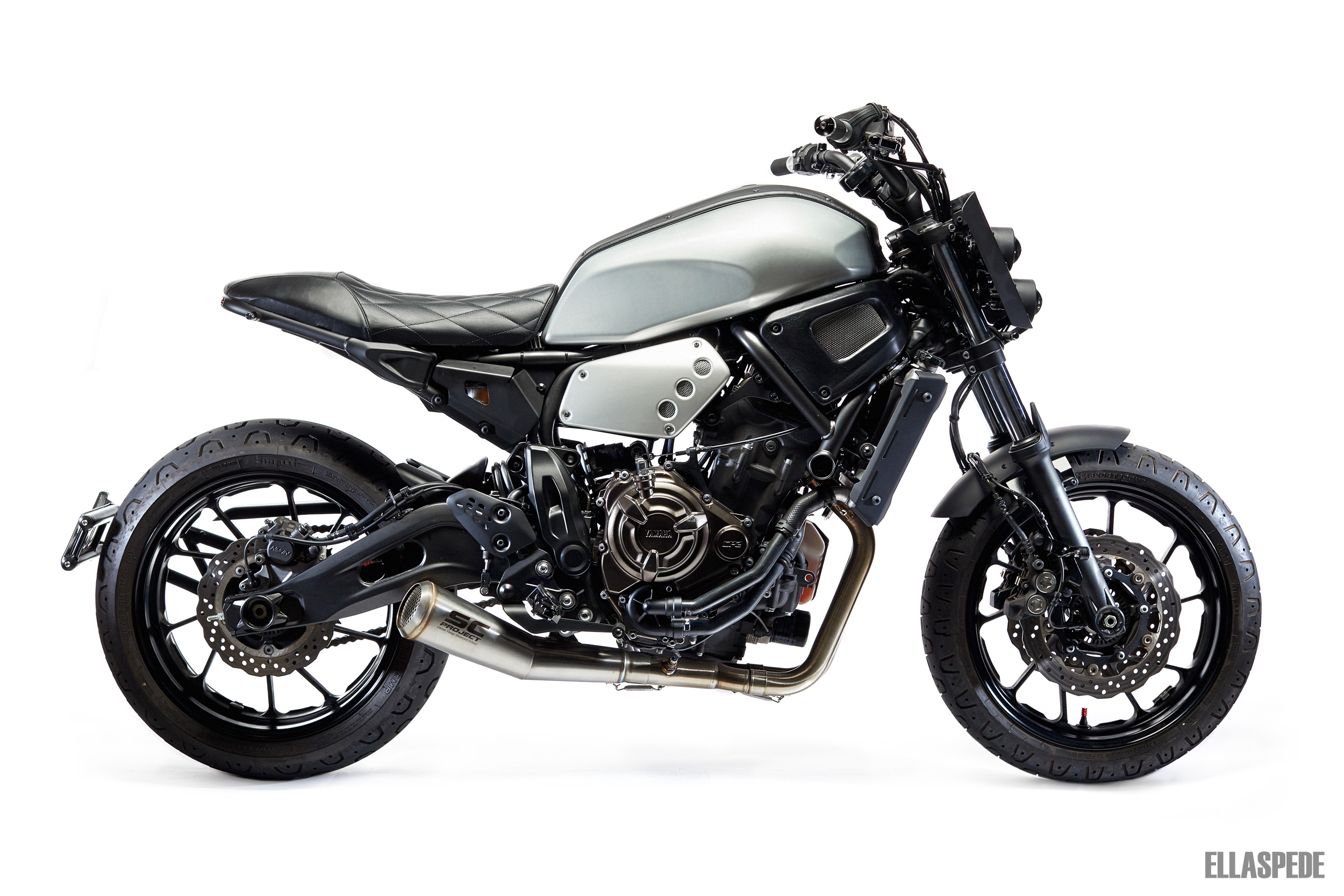 The Yamaha XSR700 is 'just' a retro styled MT07, but the changes go further than some aesthetic enhancements, making it an ideal candidate for some custom work.
Enter Rohan and his 2016 Yamaha XSR700 purchased new from the dealer. As with most XSR or MT owners, it was the lure of the fantastic engine that got him across the line. Even though this bike is pitched against the Triumph Bonneville and Ducati Scrambler, it's a different retro style and most owners of these bikes were happy to trade a name on the tank for some improved riding performance.
With a good 'roadster style' riding position and some impressive performance from a LAMS machine, you can really jump right into the fun custom stuff on these bikes. Rohan explains "The bike comes from the factory begging to be unbolted and worked over. In original trim it had some plastics that I was always going to ditch, and an exhaust replacement was also decided on day one. It just needed to be simplified."
We agreed! In stock trim the XSR700 has a bit going on, so the aim was to simplify that where possible. There are a number of different finishes across the bike and the usual bulky mirrors, indicators, lights and rear frame were all in line for a trim down.
The rear frame was shortened enough so that Rohan can still take a pillion if required, before it was cleaned up and mounts were made for the frenched in tail light and mini indicators. The seat was cut down and reshaped to suit, before being wrapped in soft black leather with a diamond stitch. A new under seat plate was fabbed up to fit the new frame profile and protect the underside too.
Up front a headlight plate was custom made to house the supplied projector headlights, forward facing camera and new mini indicators. There was a bit to fit in behind this one, but it's all been slotted into position with only the essentials exposed.
Rohan had some neat electrical items to go on the build, which included both forward and rearward facing cameras, USB charger and some mini spotlights for the fork legs. Where possible all the new wiring was hidden, with some work in the under seat electrical department cleaning up clutter and reducing congestion up the front.
Wrap around plate holder, short front guard, SC Project exhaust, mirrors, grips, foot pegs and a few other bits and pieces were bolted on to enhance the mods and minimise visual weight. A super light Anti Gravity 8 cell battery kicks the enhanced electrical system into life.
Although nicely done, there are a number of different finishes on the XSR. Rohan's plan was to make the bike look a little more 'uniform' so a bunch of work was done in stripping and recoating many of the stock parts and panels. Yamaha had painted the aluminium tank covers (you criminals!) so they were stripped and clear anodised for an easy clean finish. The side panels were bead blasted and clear anodised to match, although it was a test getting the colour and finish right!
Bringing a more 'organic' finish to an otherwise clinical aesthetic is the leather clad tank panel, ECU cover and reg/rec cover which were wrapped in the same soft black as the seat. Cerakote was used for the front plate, front guard, headlight housings, radiator covers and a stack of bolts and fasteners. The remaining brackets and bolts were sent for matching black paint.
So what did Rohan think when this was all said and done? "The end result is simple and consistent and I'm really happy to have cleared up some of the visual clutter. There are some suspension upgrades and tuning to come, but I'm very happy with where we're at today."
The great thing with these new 'retro' factory bikes is you don't have to strip it back to a bare frame to build a nice tidy custom. The XSR700 is a perfect example of a solid and affordable performer that really benefits from a few custom touches to enhance an already awesome Yamaha package.
With some suspension sorted Rohan will be riding one of the great all rounders in modern motorcycling and we still can't believe they're LAMS approved!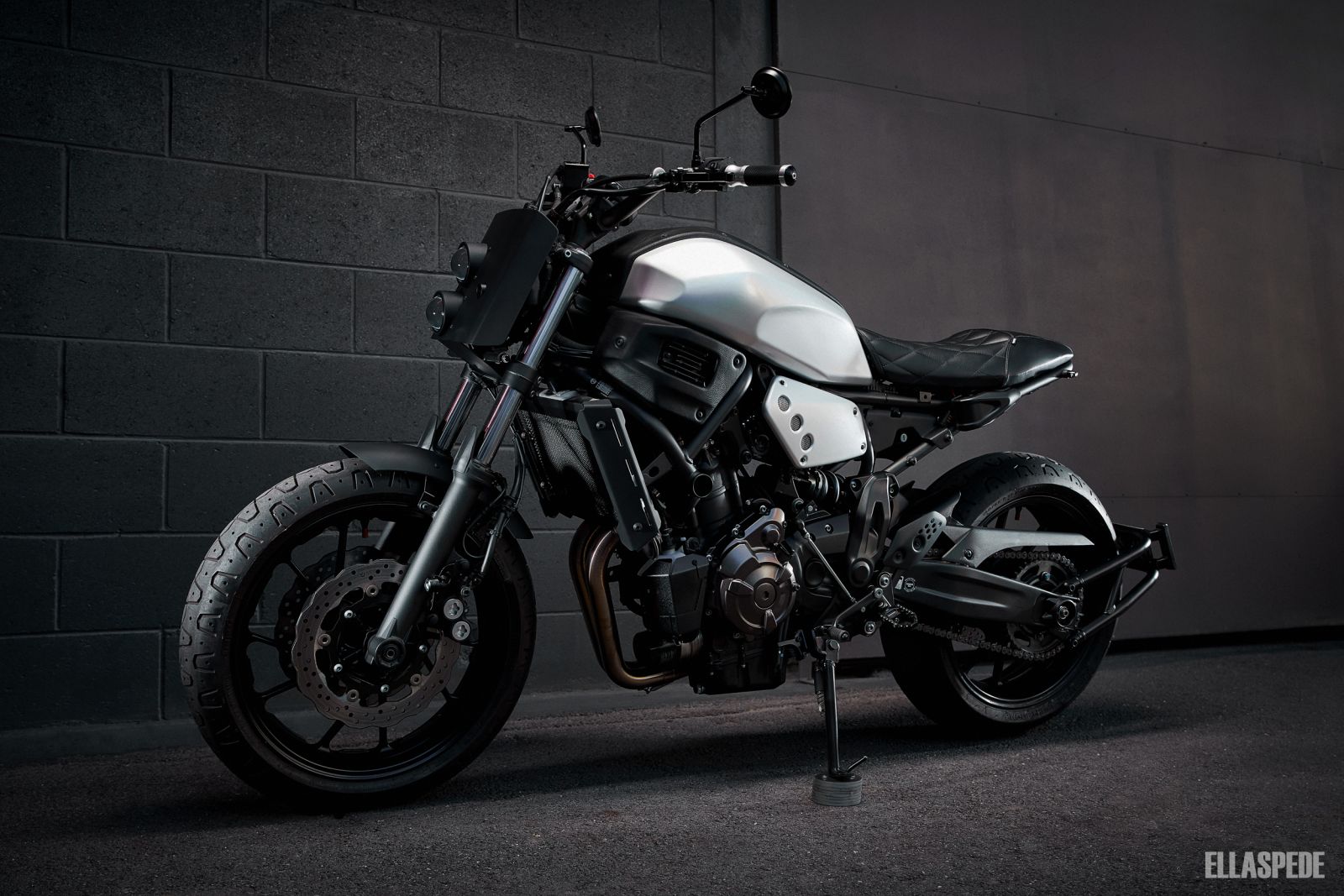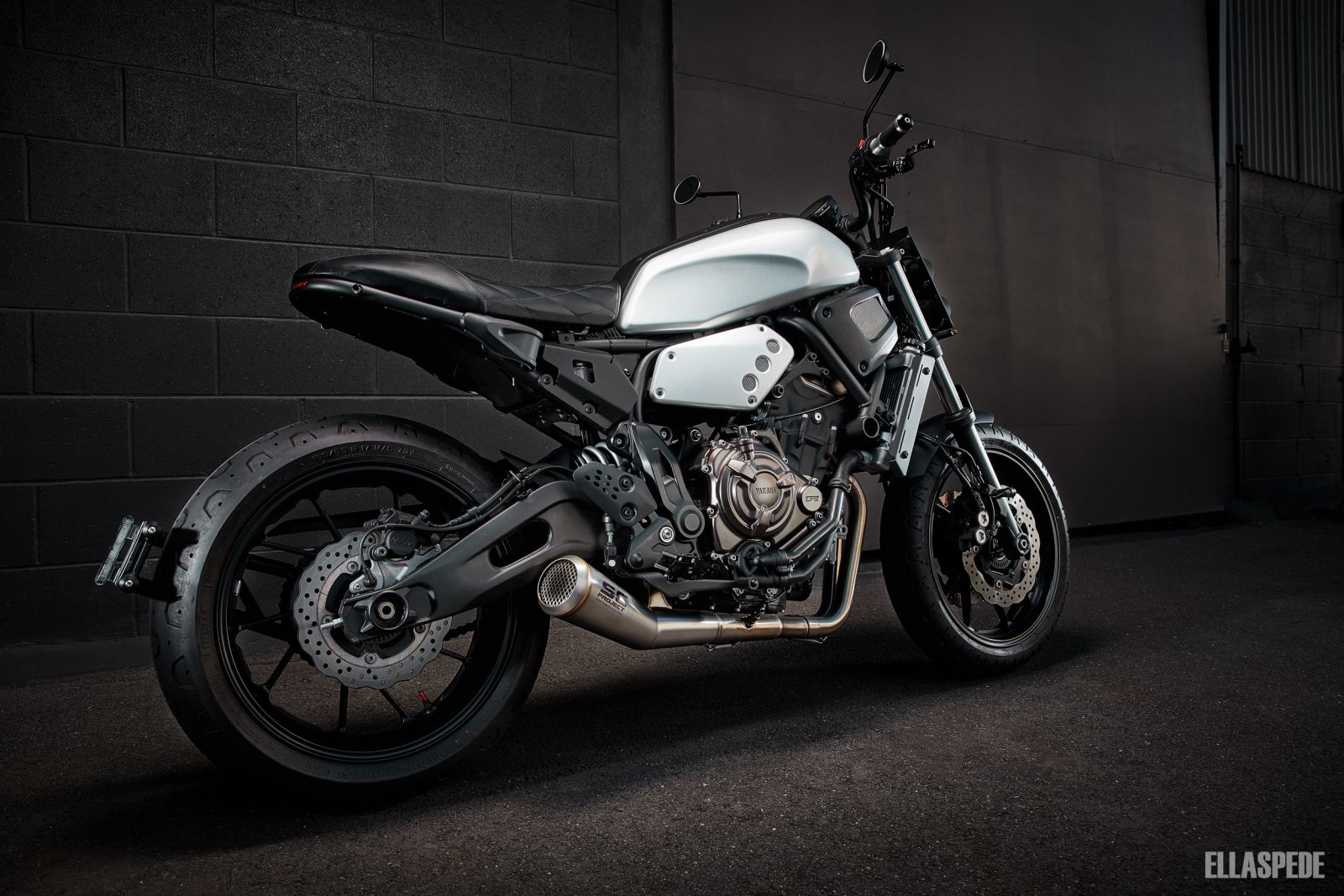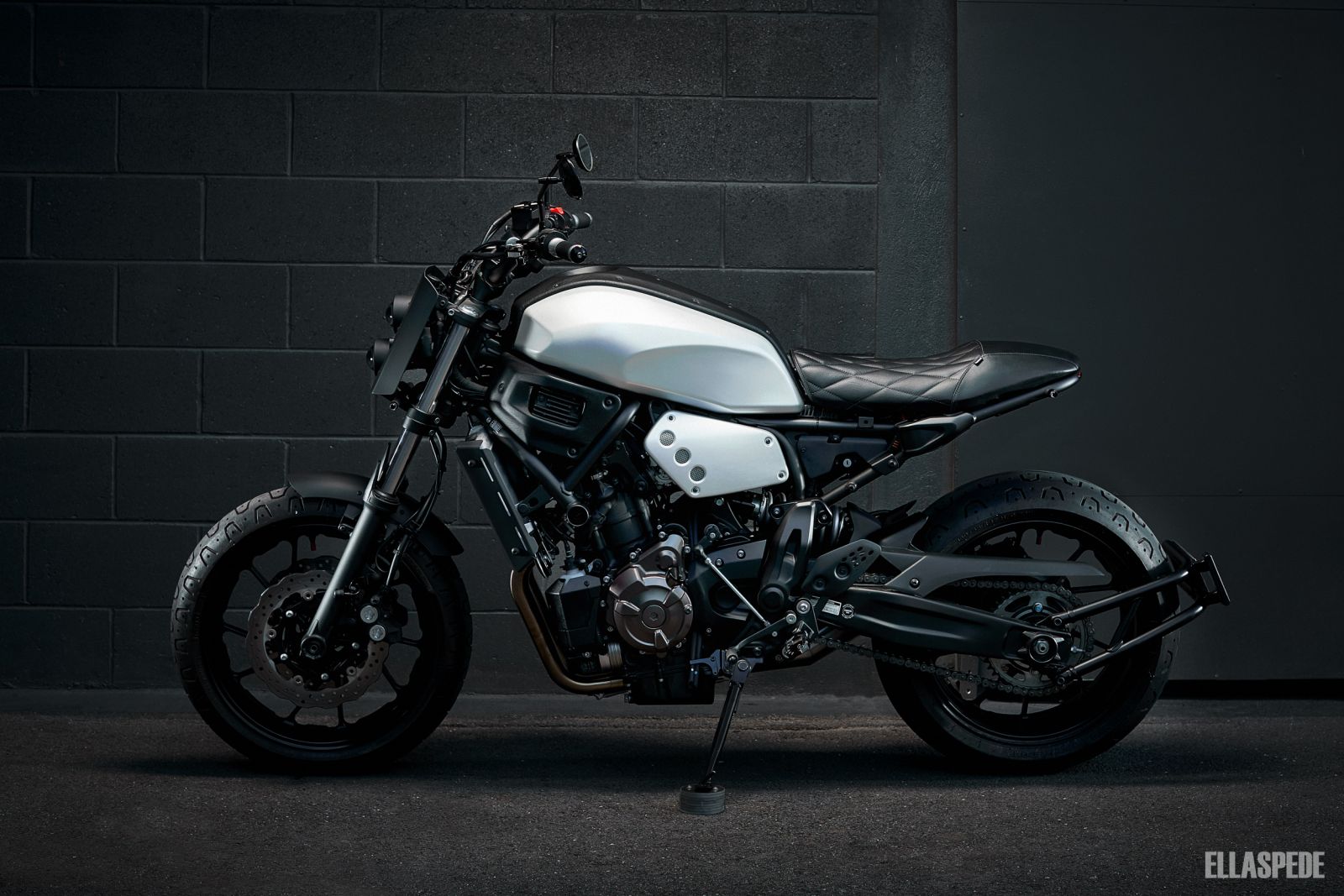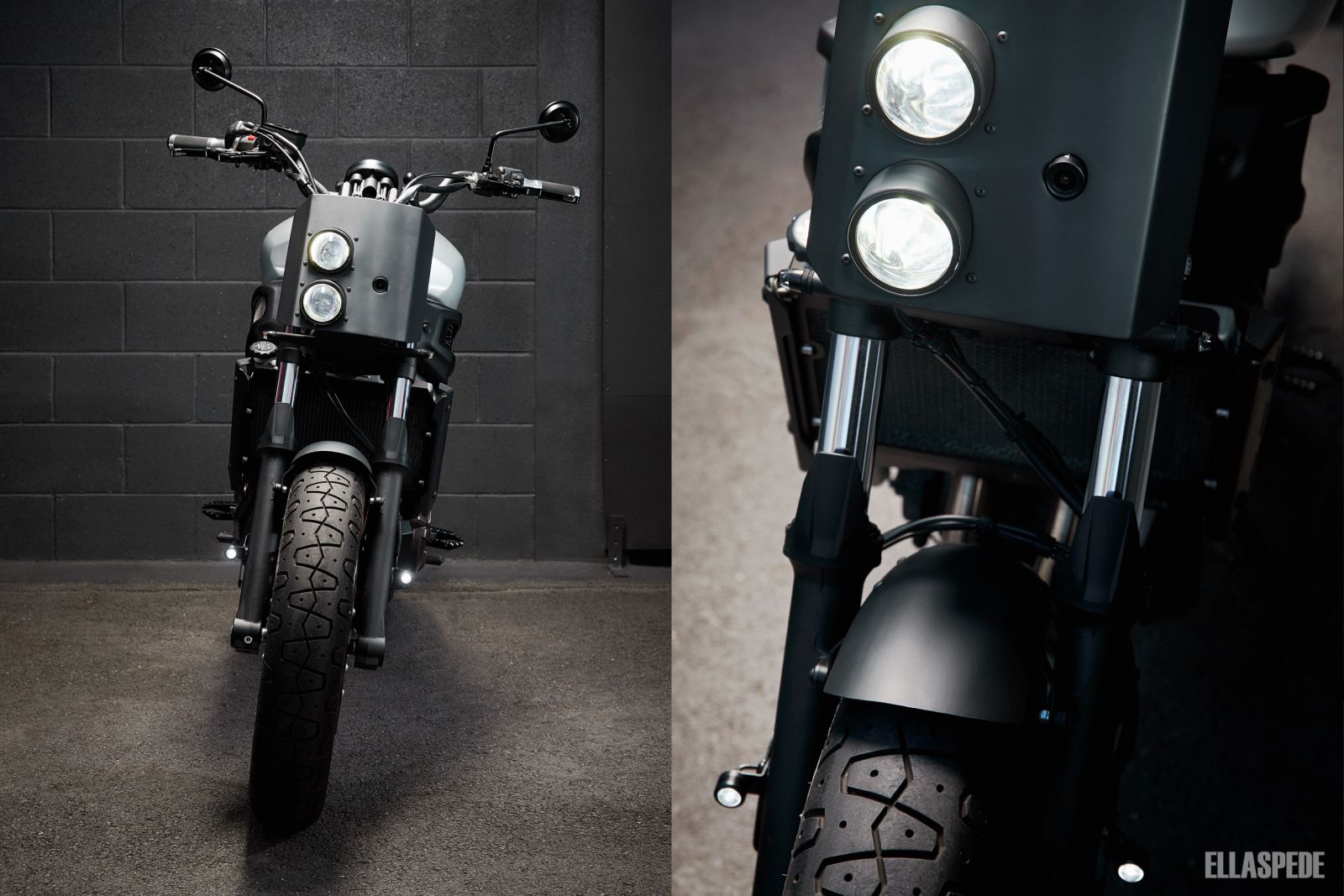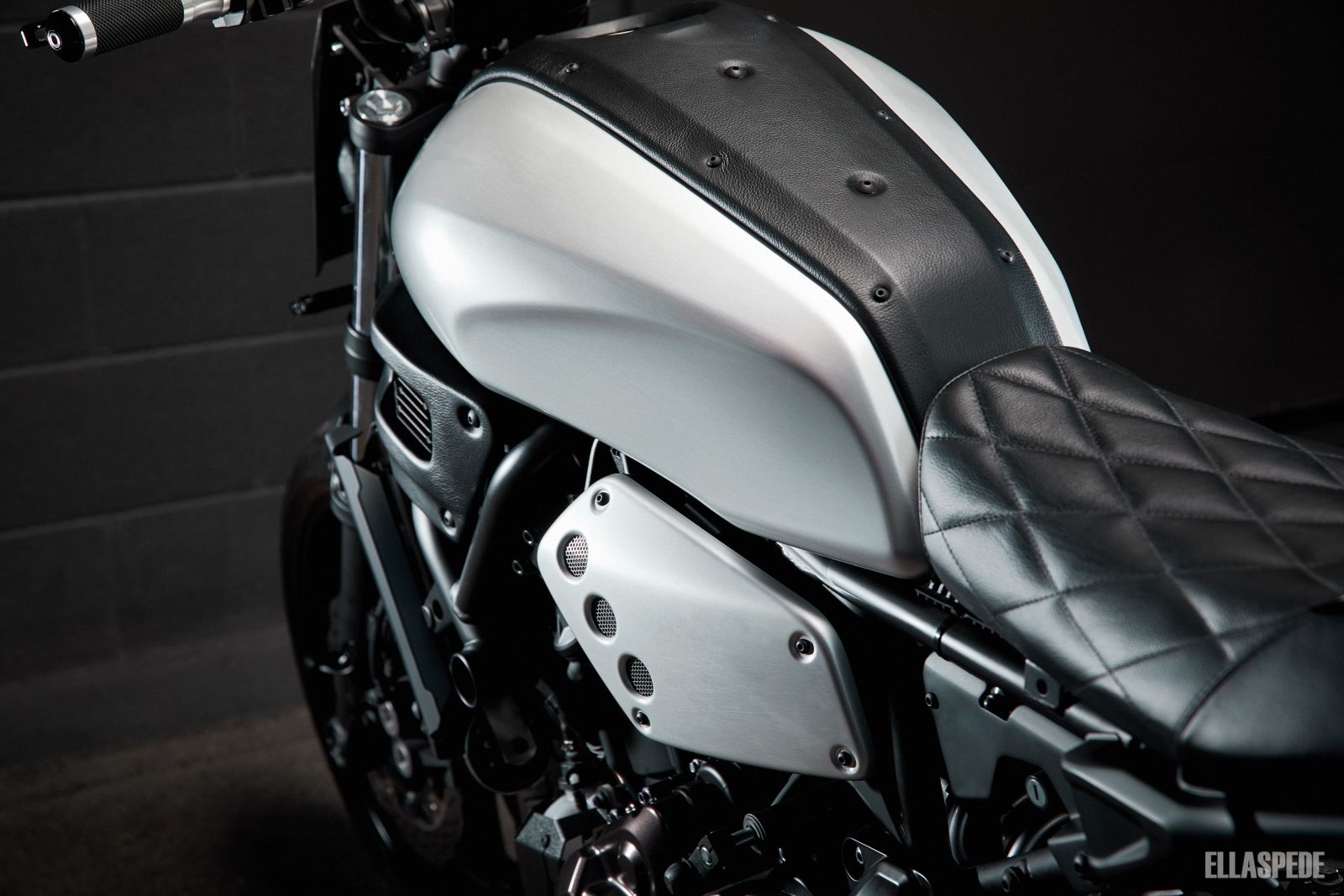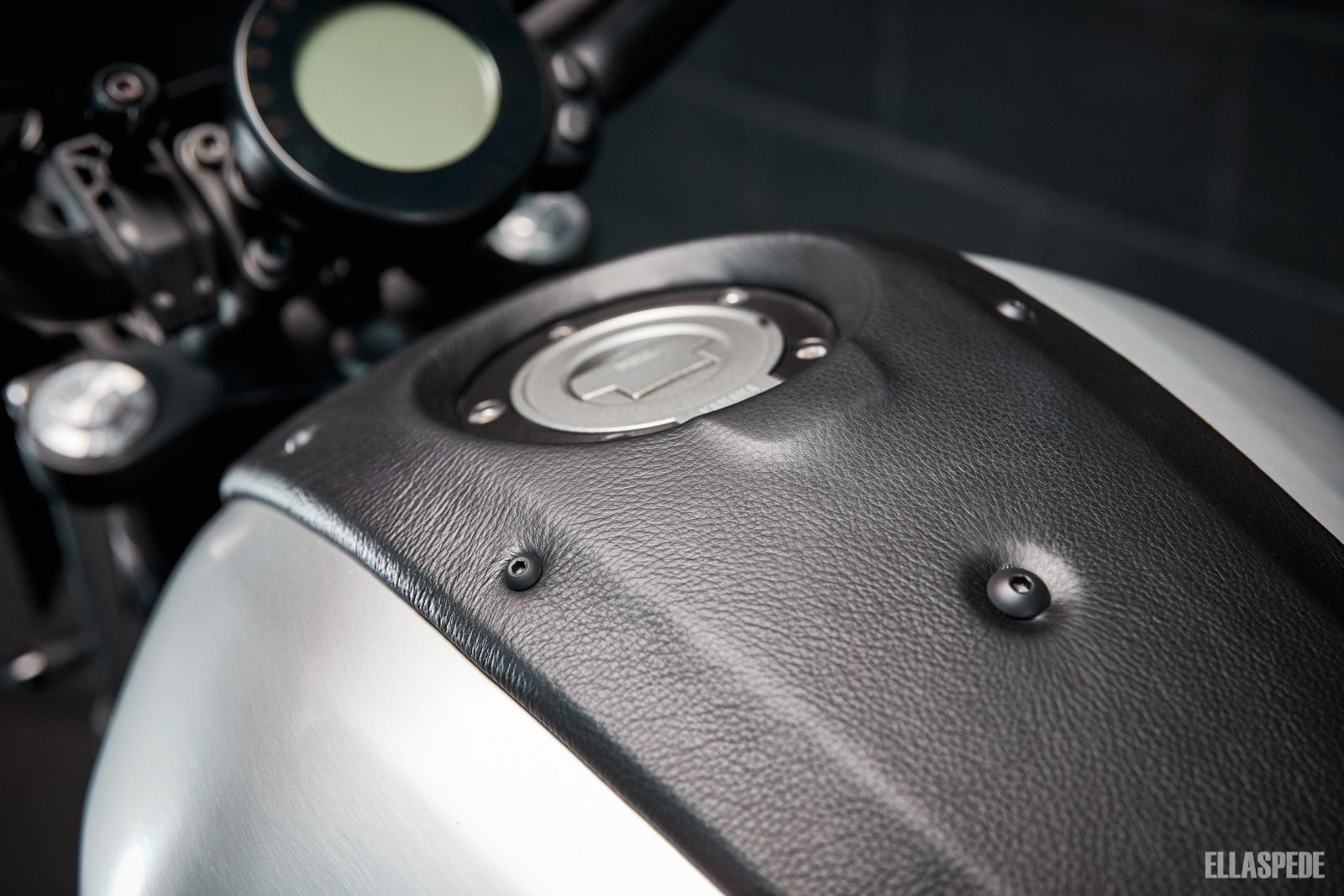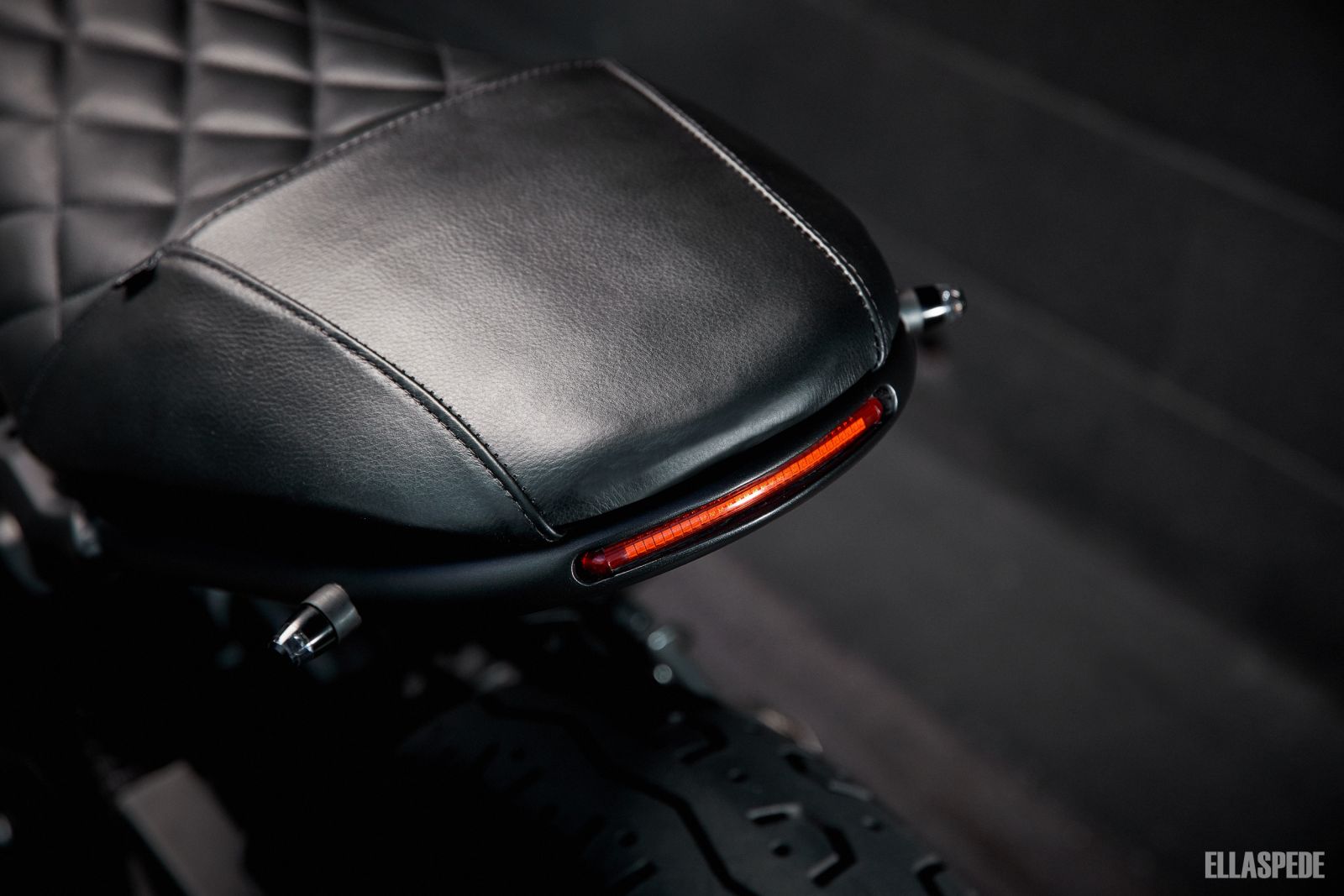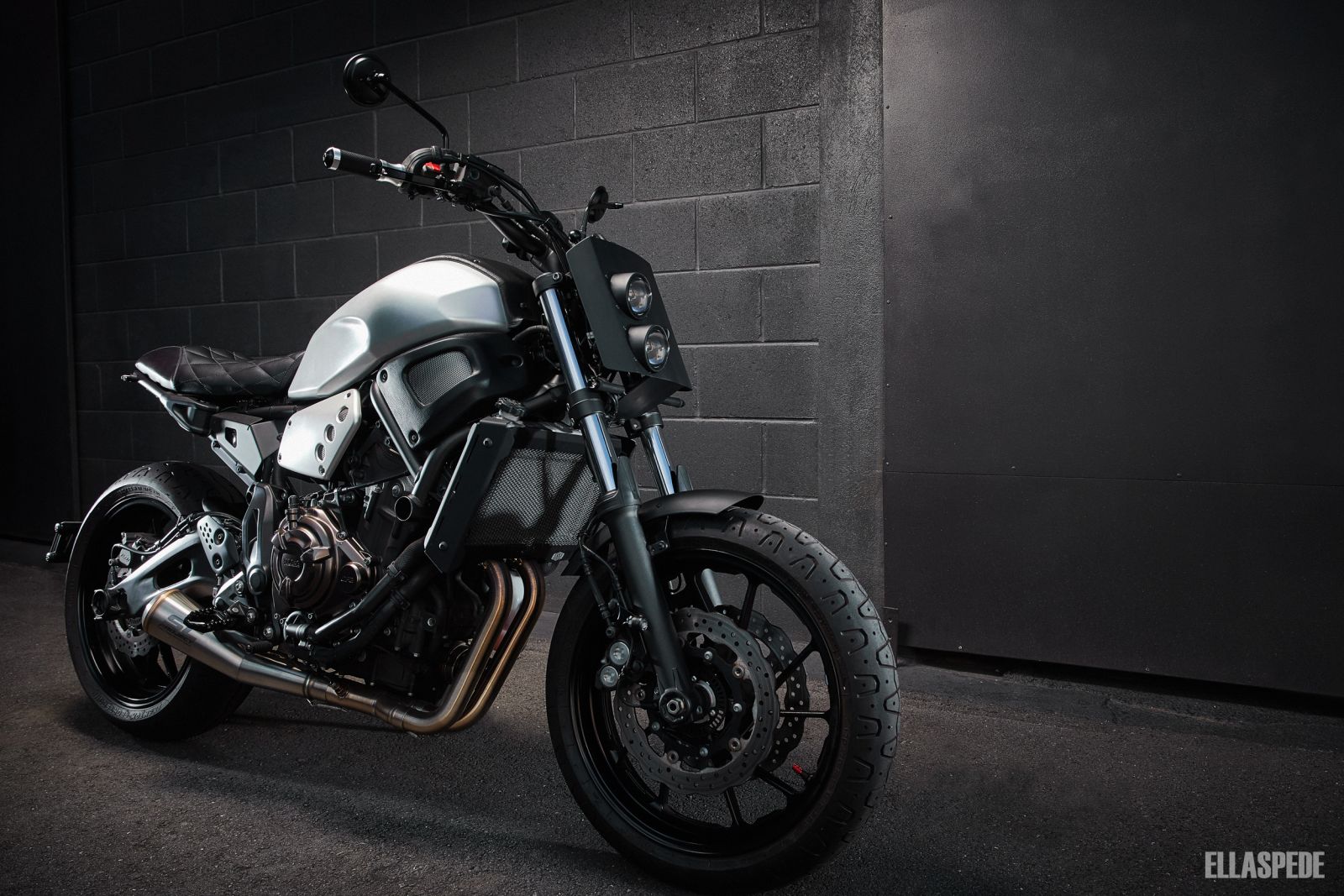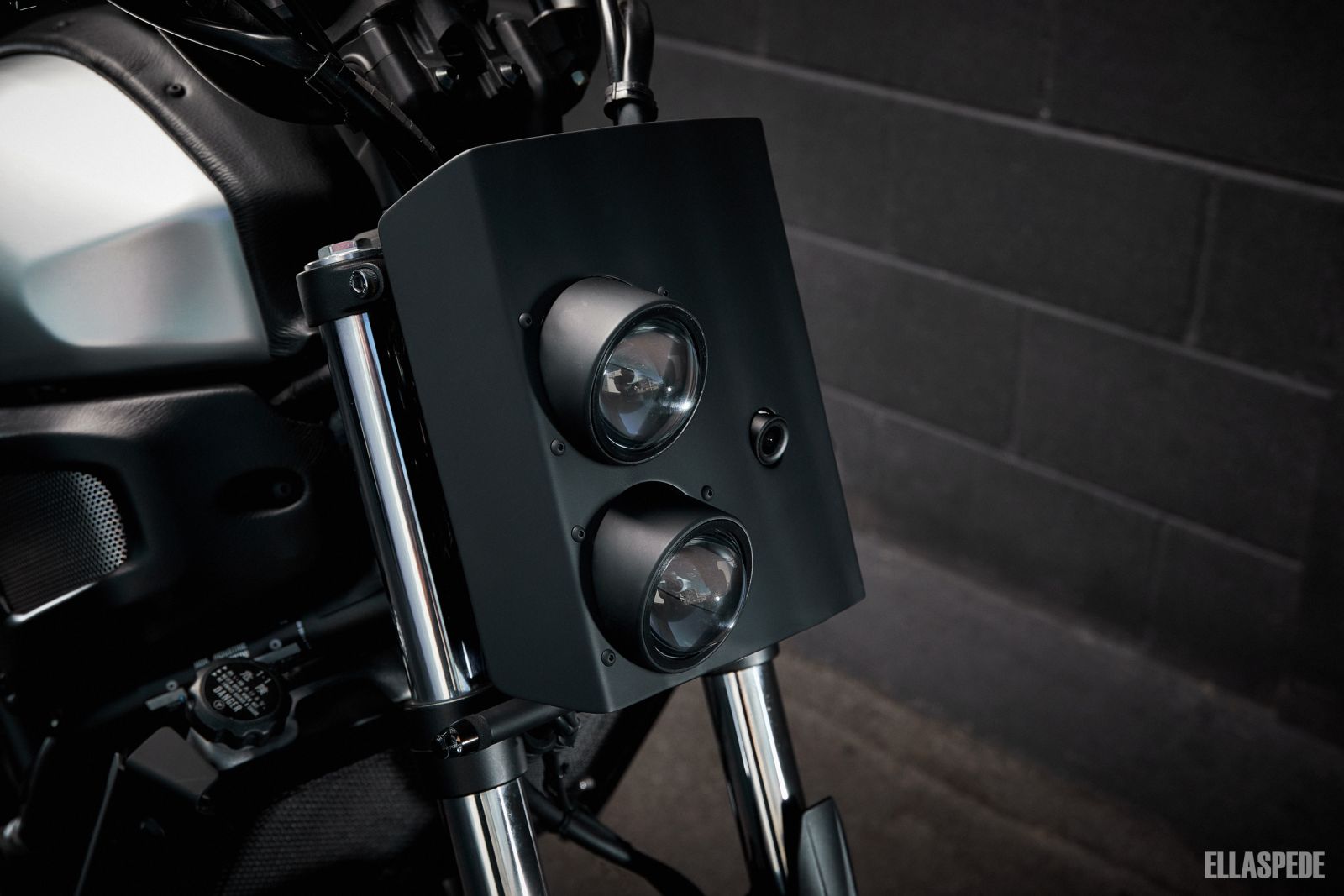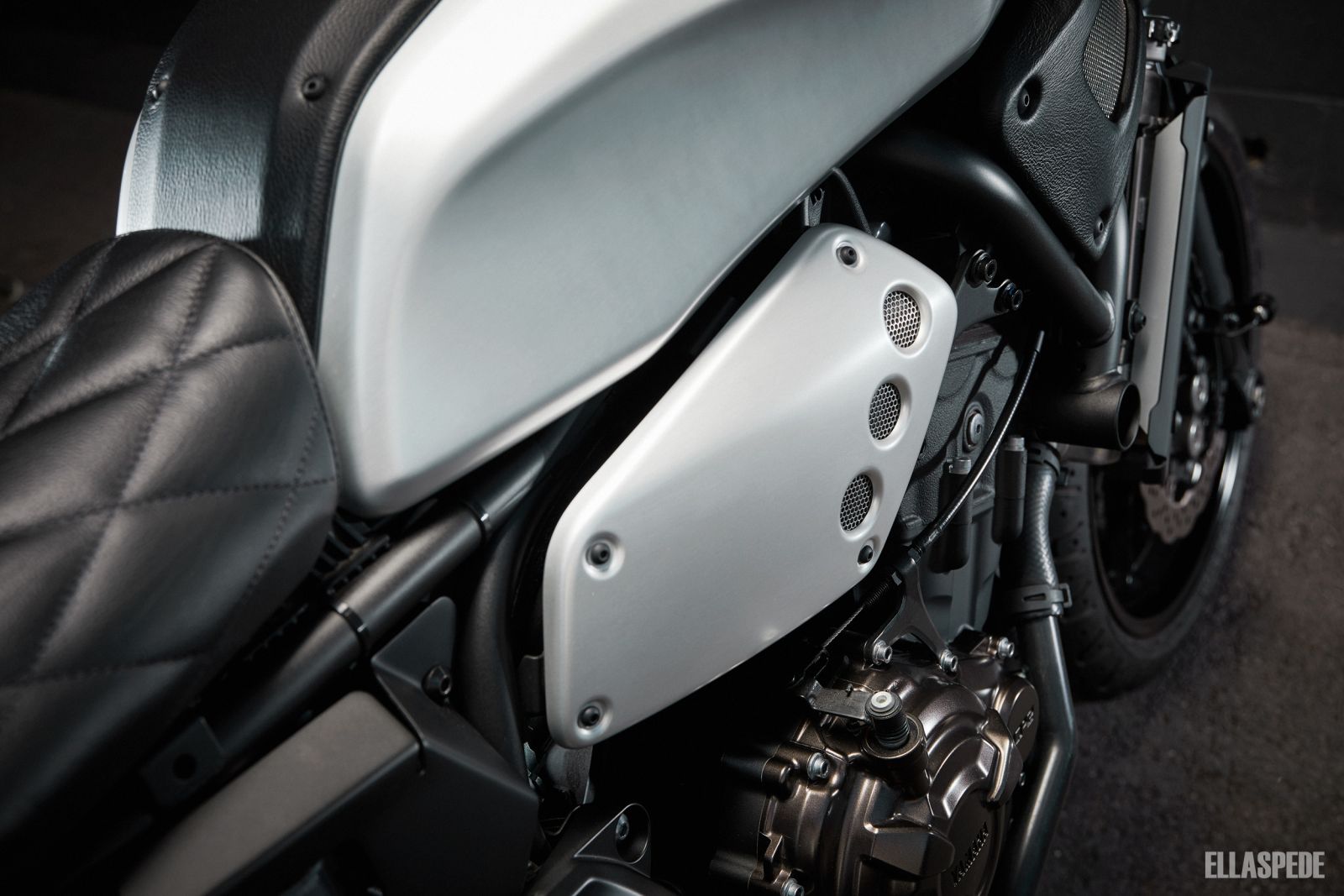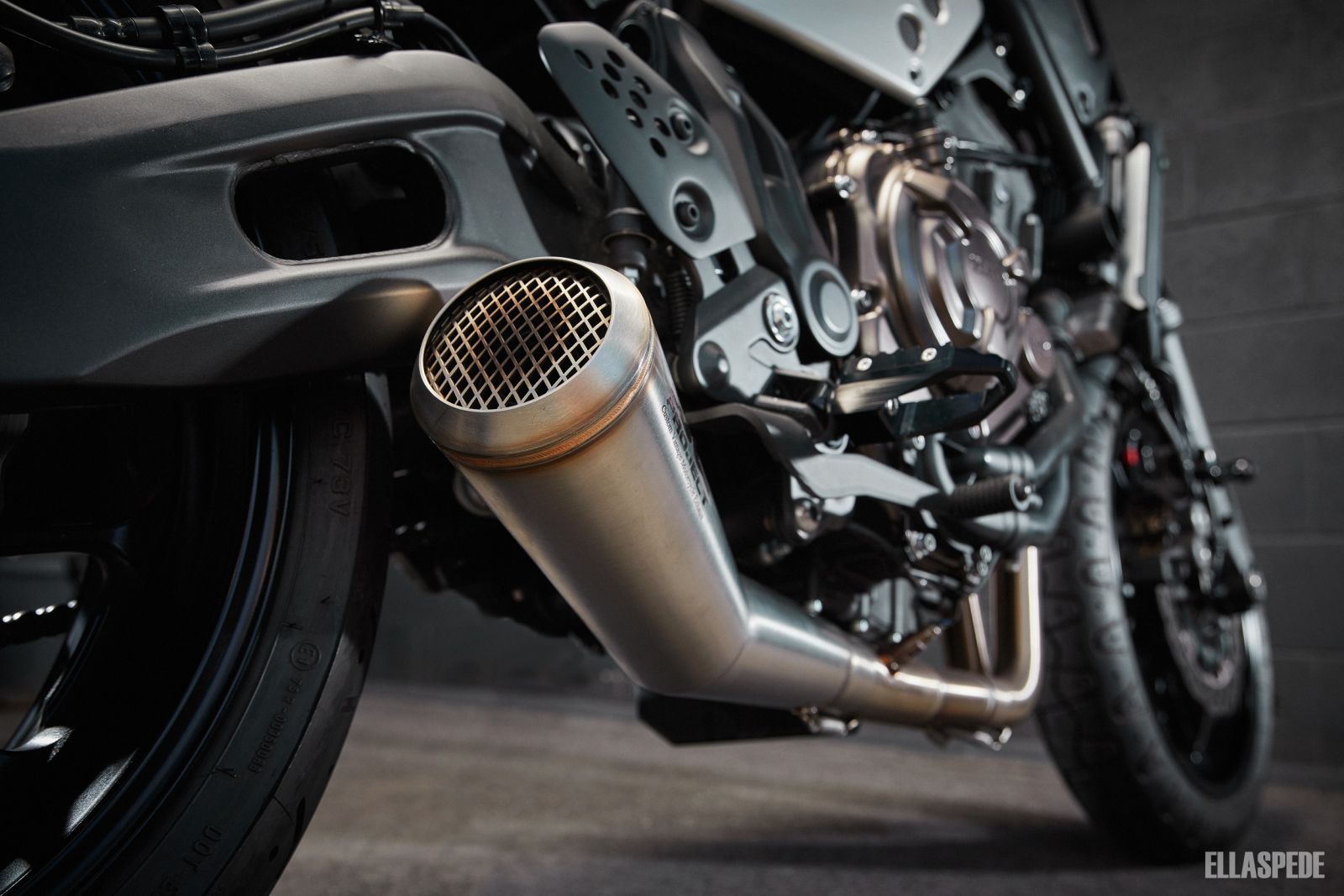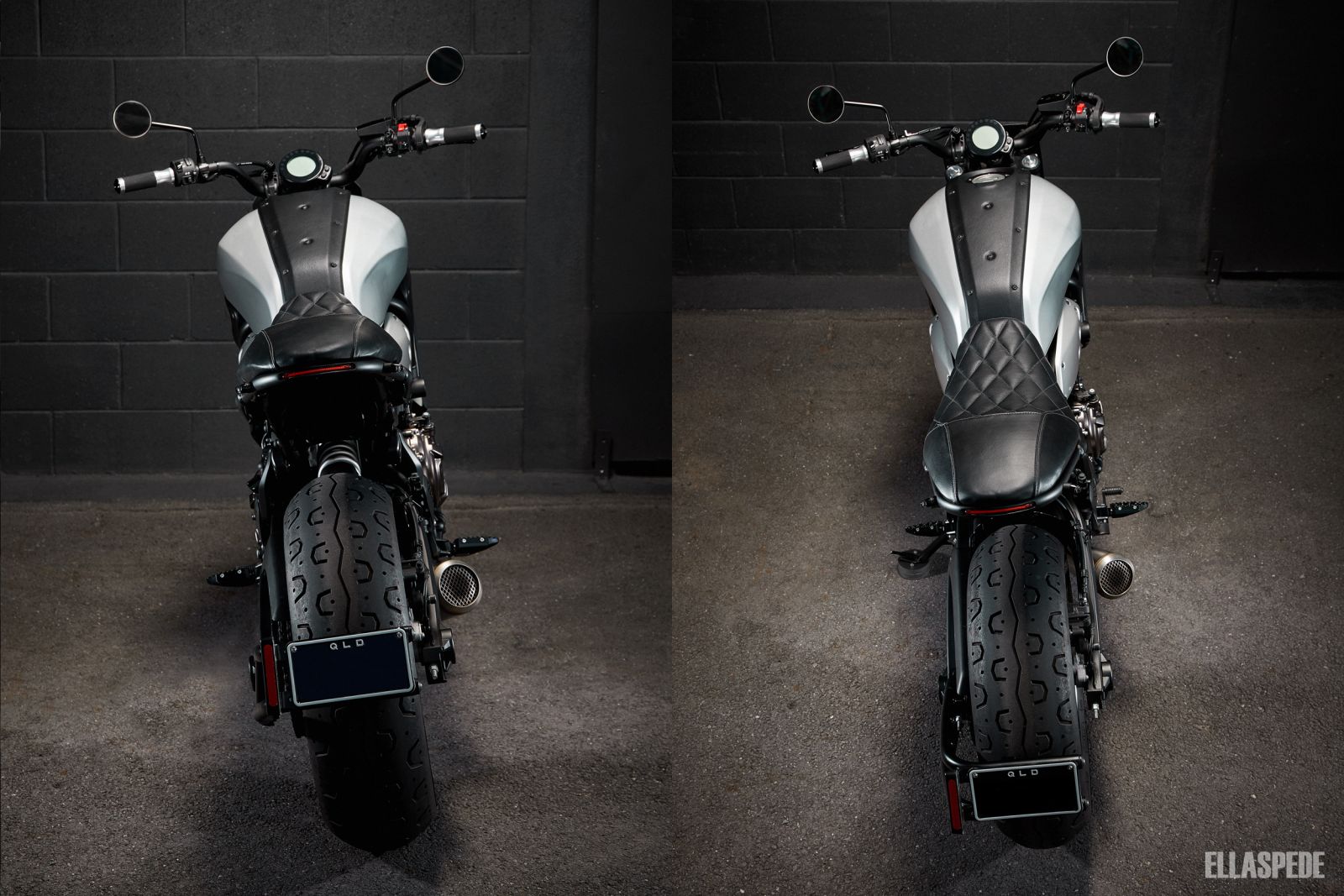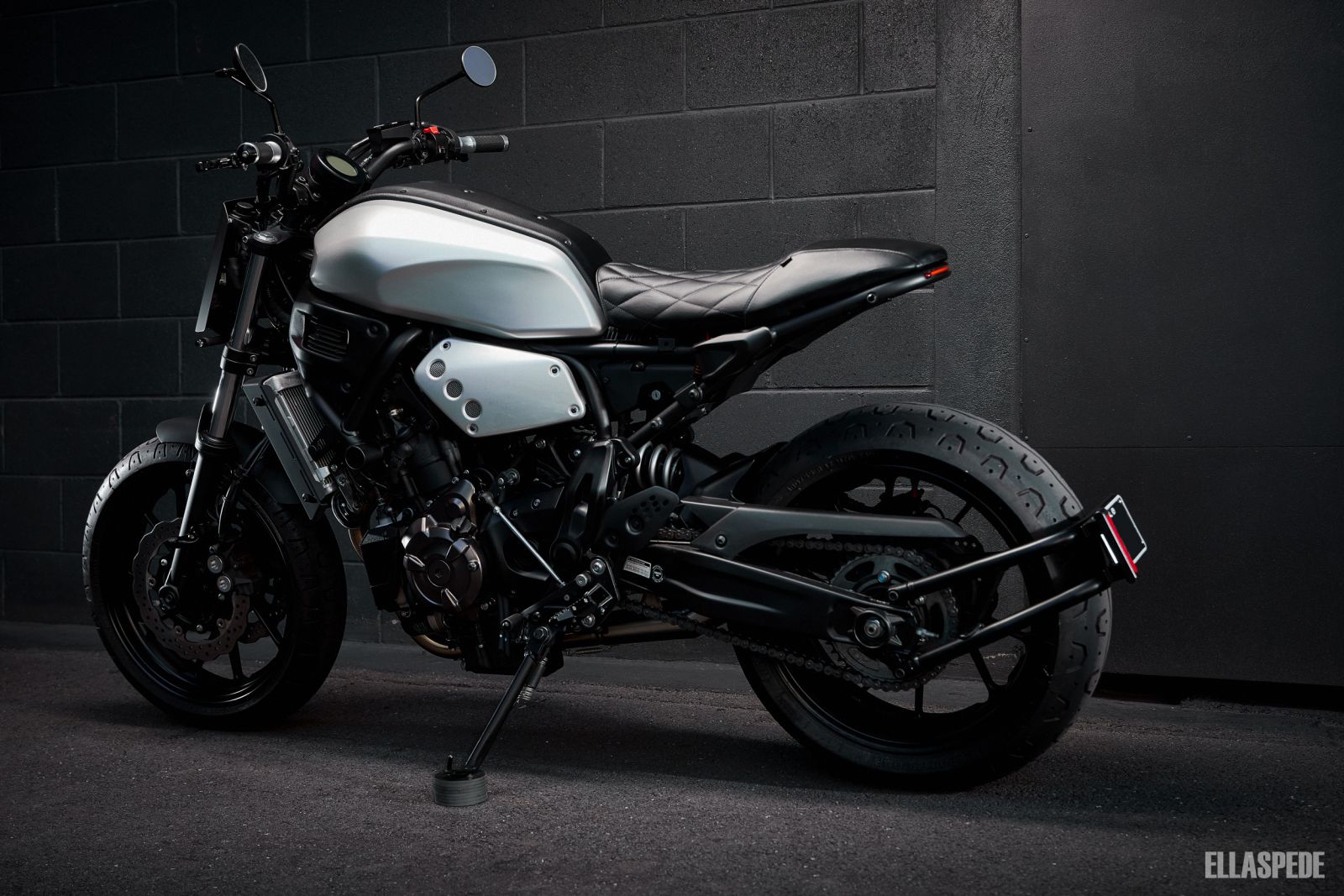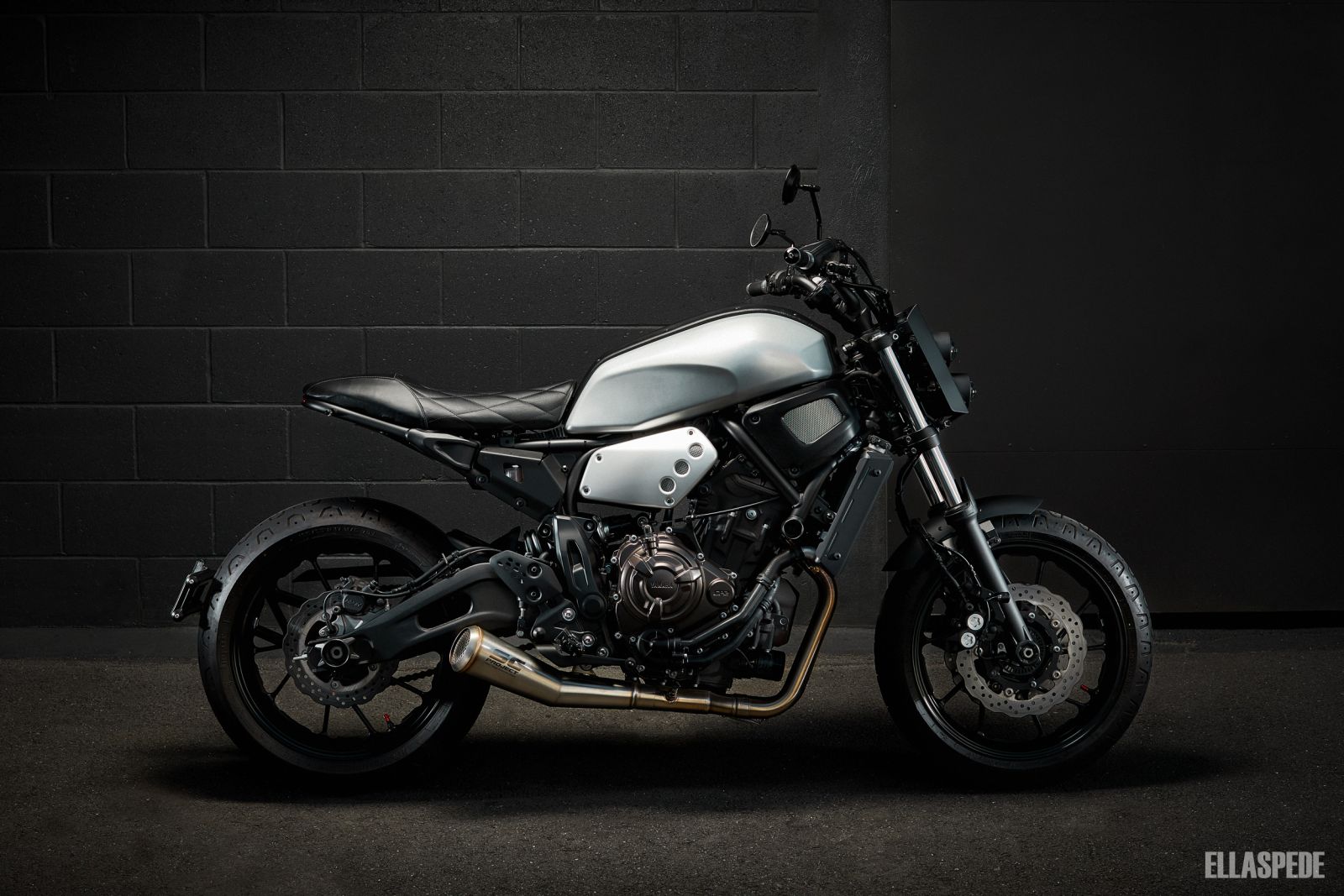 ---
Albums we listened to during the build of this bike:
---
Photos:
---
---
Comments (3)
Seat for XSR 700

By:

Romeo Canlas

on 27 April 2021

Hello. I am interested on purchasing a custom seat for my XSR 700. I would also like to know the price and shipment here in Truganina, Victoria. Thank you very much.





Ellaspede Response
Hi Romeo! The seat is custom made and requires some rear frame mods to get it fitting like you see here, so we would require your bike in our shop to do the work like this. If you want to ship it up just let us know! Cheers
---
Seat

By:

giancarlo mellone

on 20 July 2019

The seat is for sale Thanks





Ellaspede Response
The seat was custom made for this bike, so it's not available as an off the shelf product. If you're interested in getting one made please shoot us an email to contact@ellaspede.com and we can discuss! Cheers
---
info

By:

Oscar Granados

on 18 July 2019

do you sell headlight kits?





Ellaspede Response
This headlight was custom made for this bike, so it's not available as an off the shelf product. If you're interested in getting one made please shoot us an email to contact@ellaspede.com and we can discuss! Cheers
---
Leave a comment