EB798 - 2014 Yamaha SR400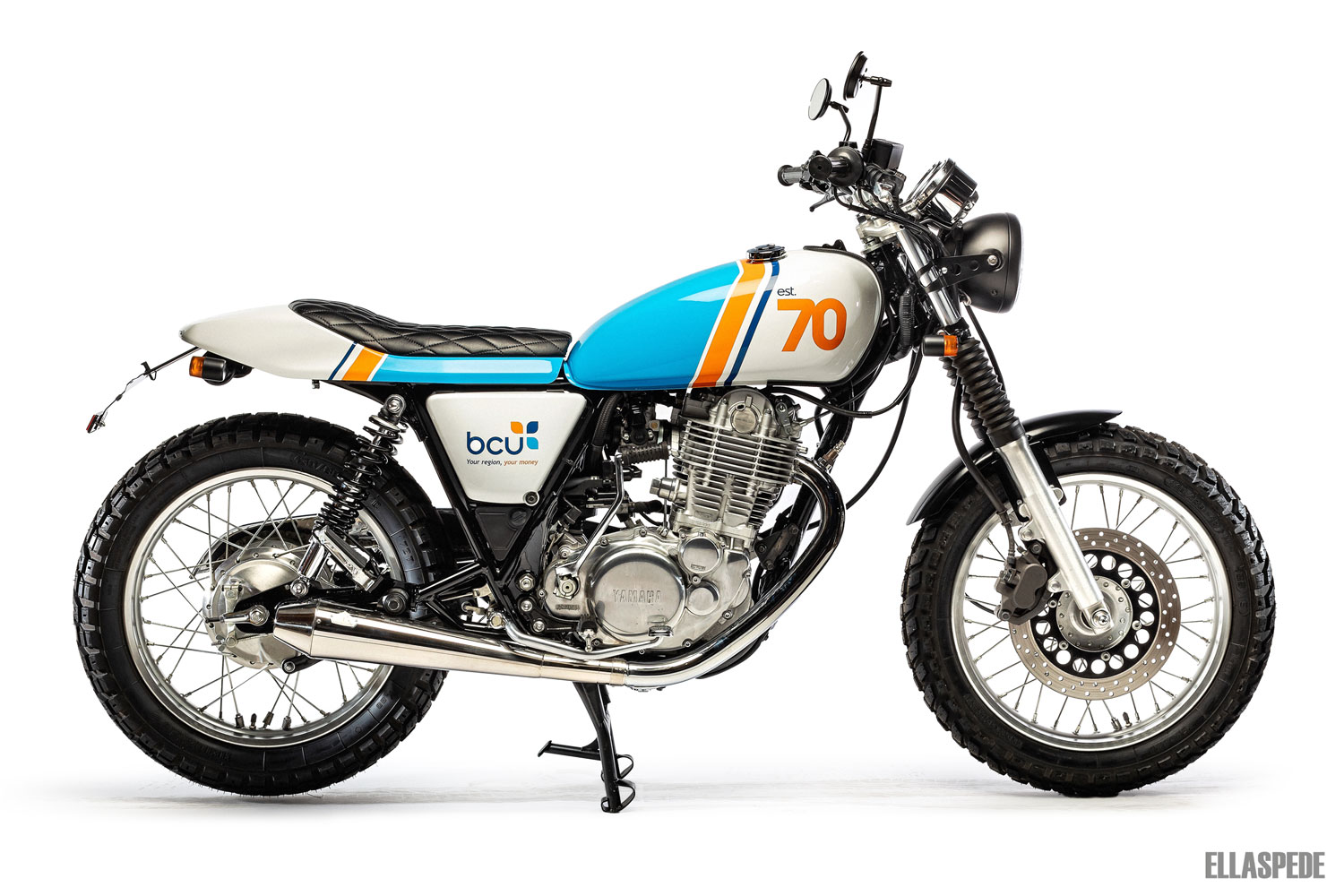 This build is a great example of a client using our Ellaspede Yamaha SR400 Custom Tracker Kit to cheaply turn a stock bike into a full custom street tracker. Alan from BCU was a previous customer with a number of bikes from the 1970's but wanted something newer that combined modern technology with classic looks.
Enter the 2014 Yamaha SR400. Re-released in 2014 with a number of improvements over the originals including Electronic Fuel Injection (EFI) it provided the perfect base for an affordable build when combined with the Ellaspede custom kit.
Compared to modifying an older bike, Alan said "…it was actually good to get something that only needed modifying instead or machining or sourcing replacement parts." and we certainly agree. More often than not, the desired 'classic aesthetic' can be achieved using a modern donor bike that negates the need for an old bike requiring a rebuild and ongoing maintenance." A smart choice of donor Alan!
Combining business and pleasure is always a bonus, so Alan decided that the final livery for the bike would reflect his work at BCU. "I wanted something that would create a little interest in our stores, and potentially inspire others what they could do with a little personal loan. The colour scheme is our corporate colours and coming up to 50 years in business, we thought the '70' was the most appropriate number."
The whole point of this Ellaspede custom kit is that it's 100% bolt on and can be installed by an amateur in just a day. The kit includes a seat, tracker rear cowl, seat mounting plate, integrated brake light, Ninja Star licence plate holder, gauge lowering bracket, indicators, headlight, headlight mounts, tracker bars, front guard, muffler, rear shocks, mirrors, all bolts and plug-and-play electrics.
Finishing off the kit we added the BCU paint on the tank, rear cowl and side covers. Heidenau K60 tyres complete the street tracker look and open up the off road possibilities.
We think Alan has really hit the nail on the head with this 'budget' custom. The Ellaspede custom kit cuts the costs and build time of a standard 'built' custom and means you're on the road a lot sooner and for less money. Pair that with a catchy livery and some new rubber to make the most of the package and he's now got himself a simple tracker custom we'd love in our own garages.
Keep an eye out in the BCU stores over the next few months as the SR makes it's way around. We're sure Alan will be taking care of the 'transport' between each and you can bet he wont be taking the most direct route!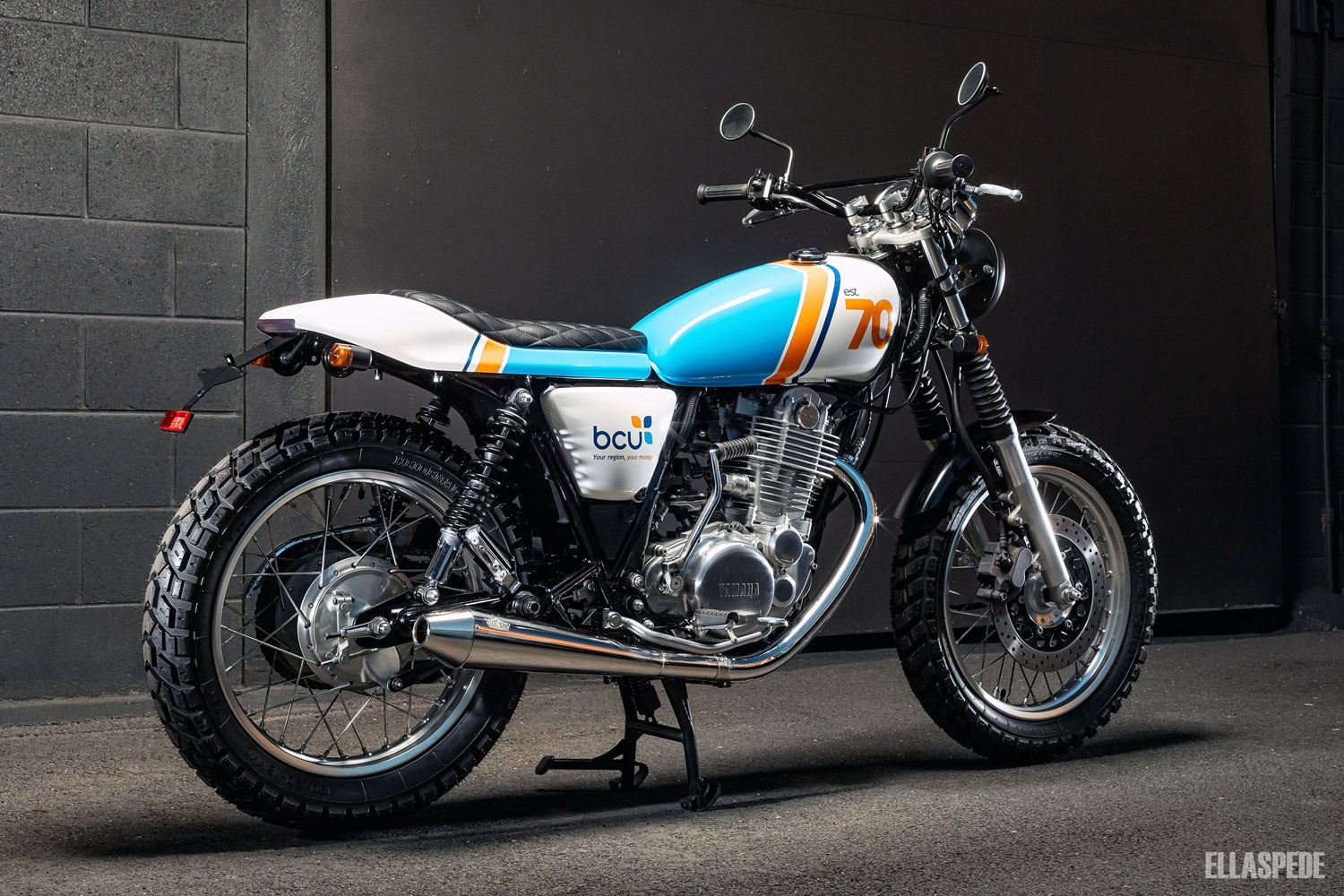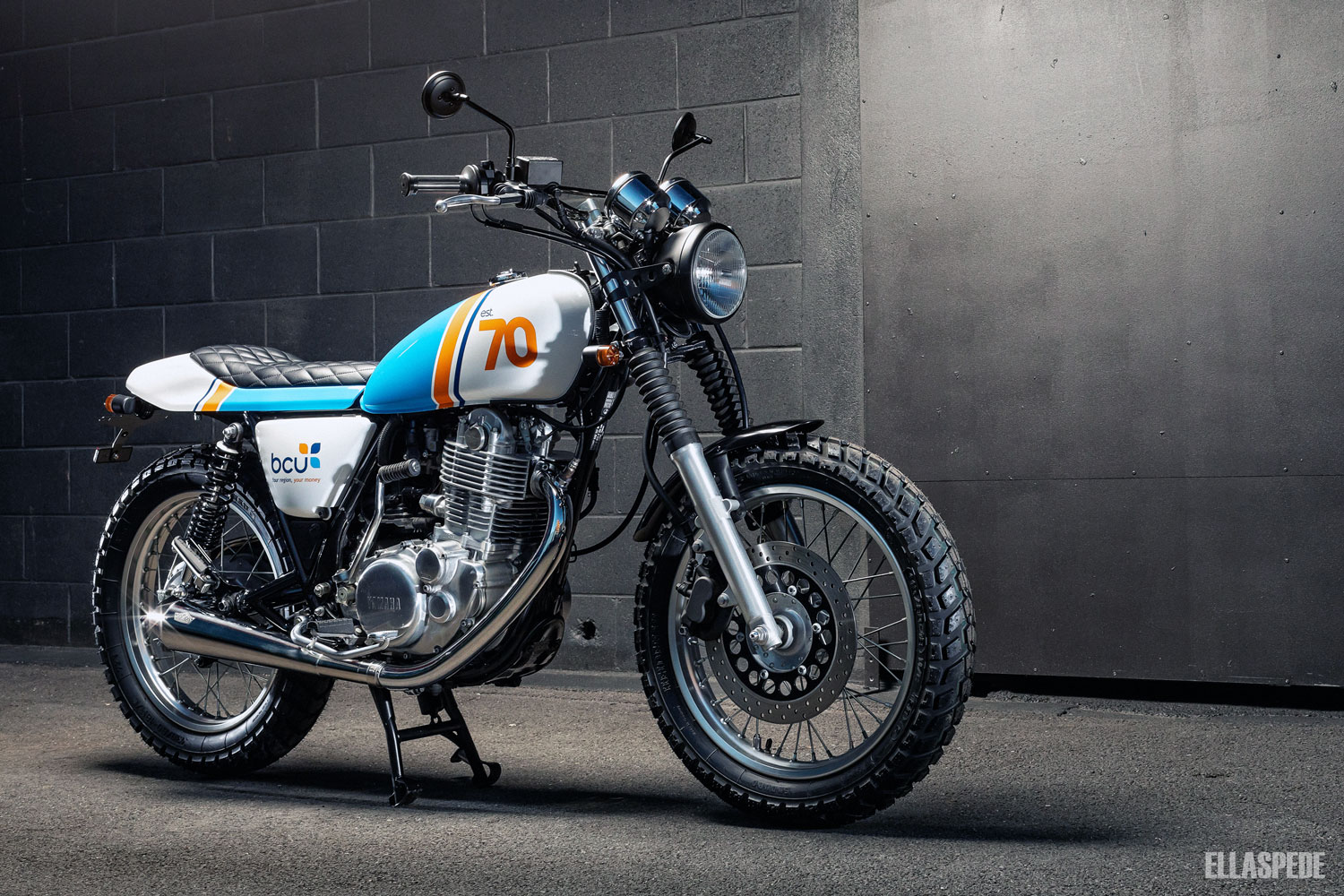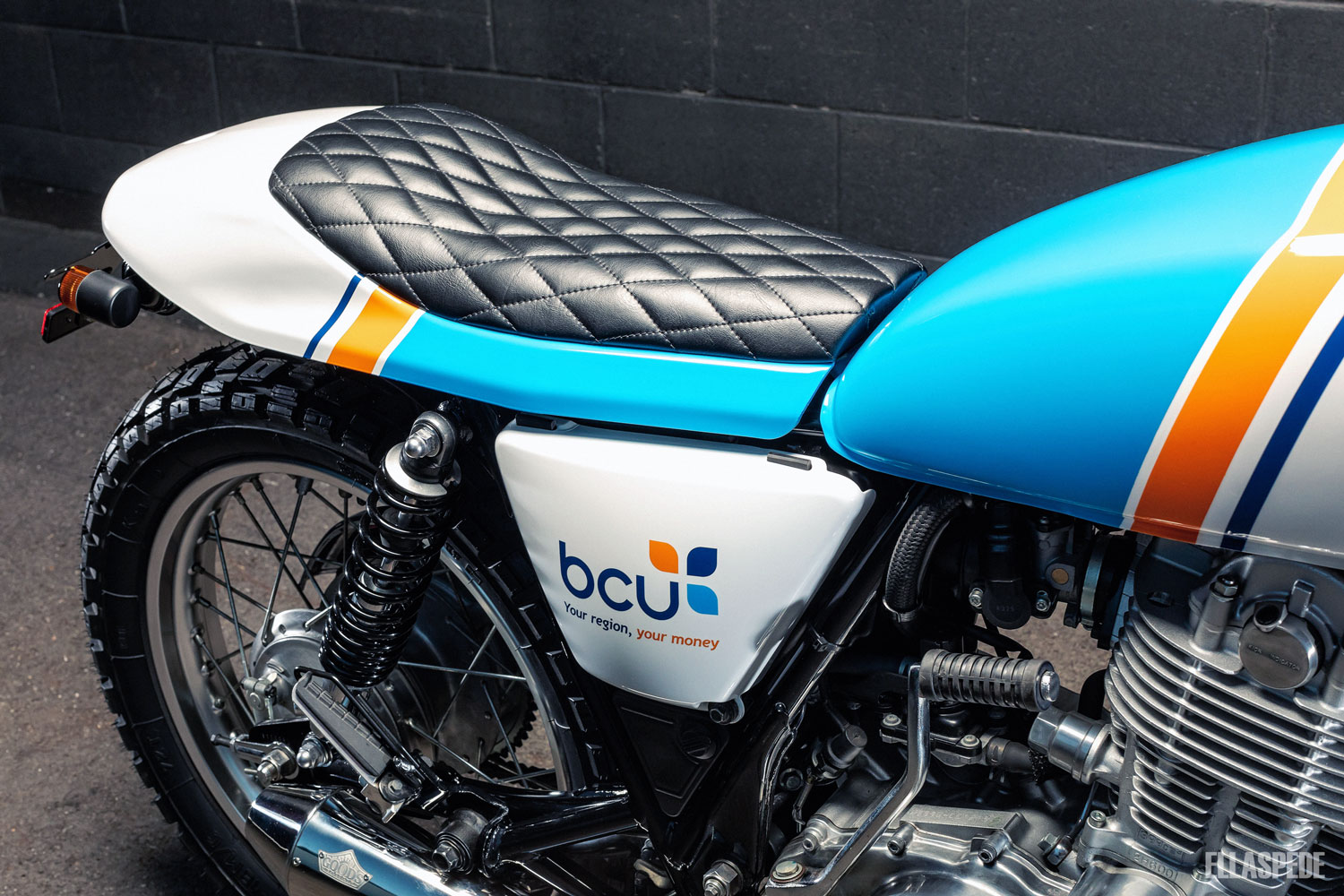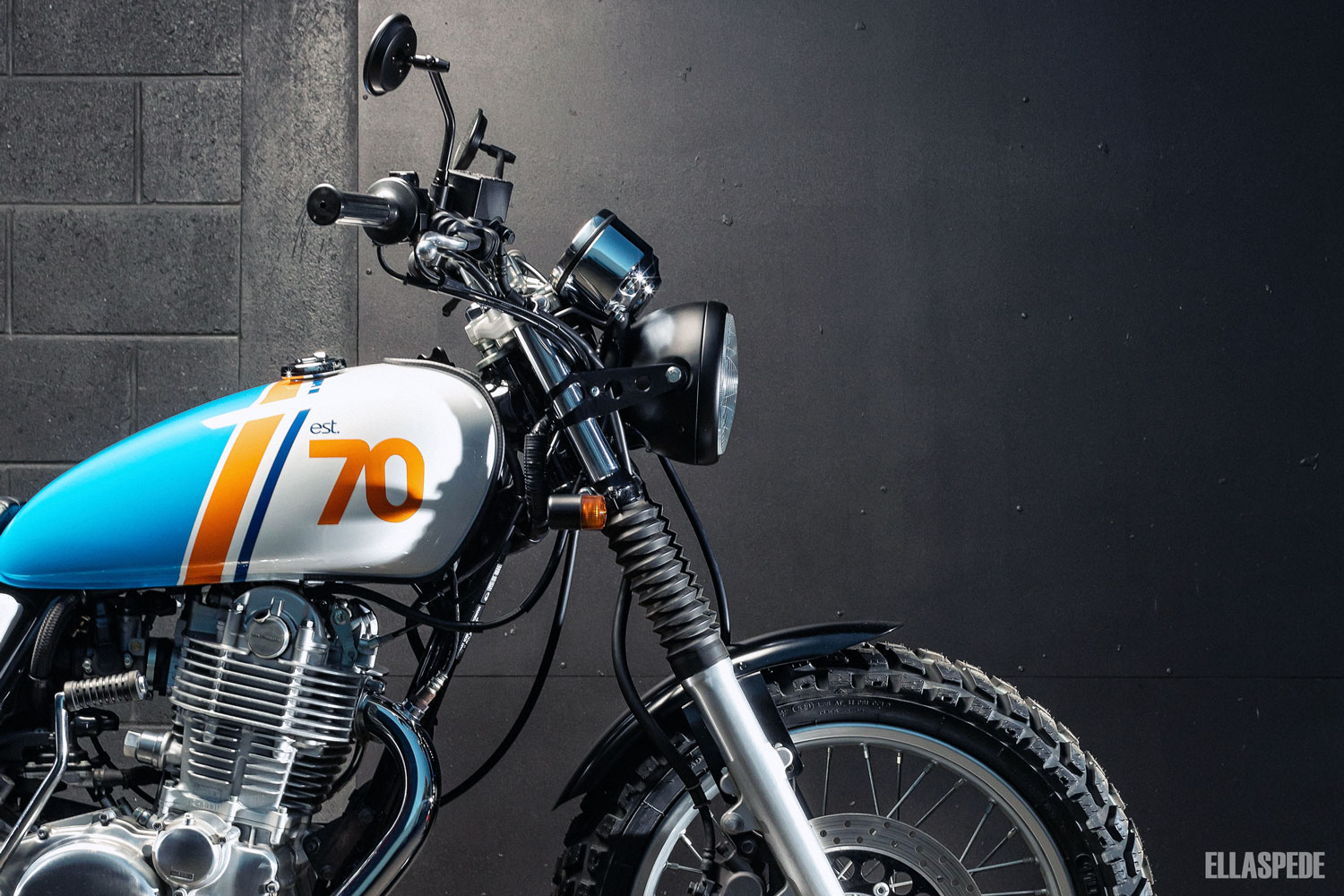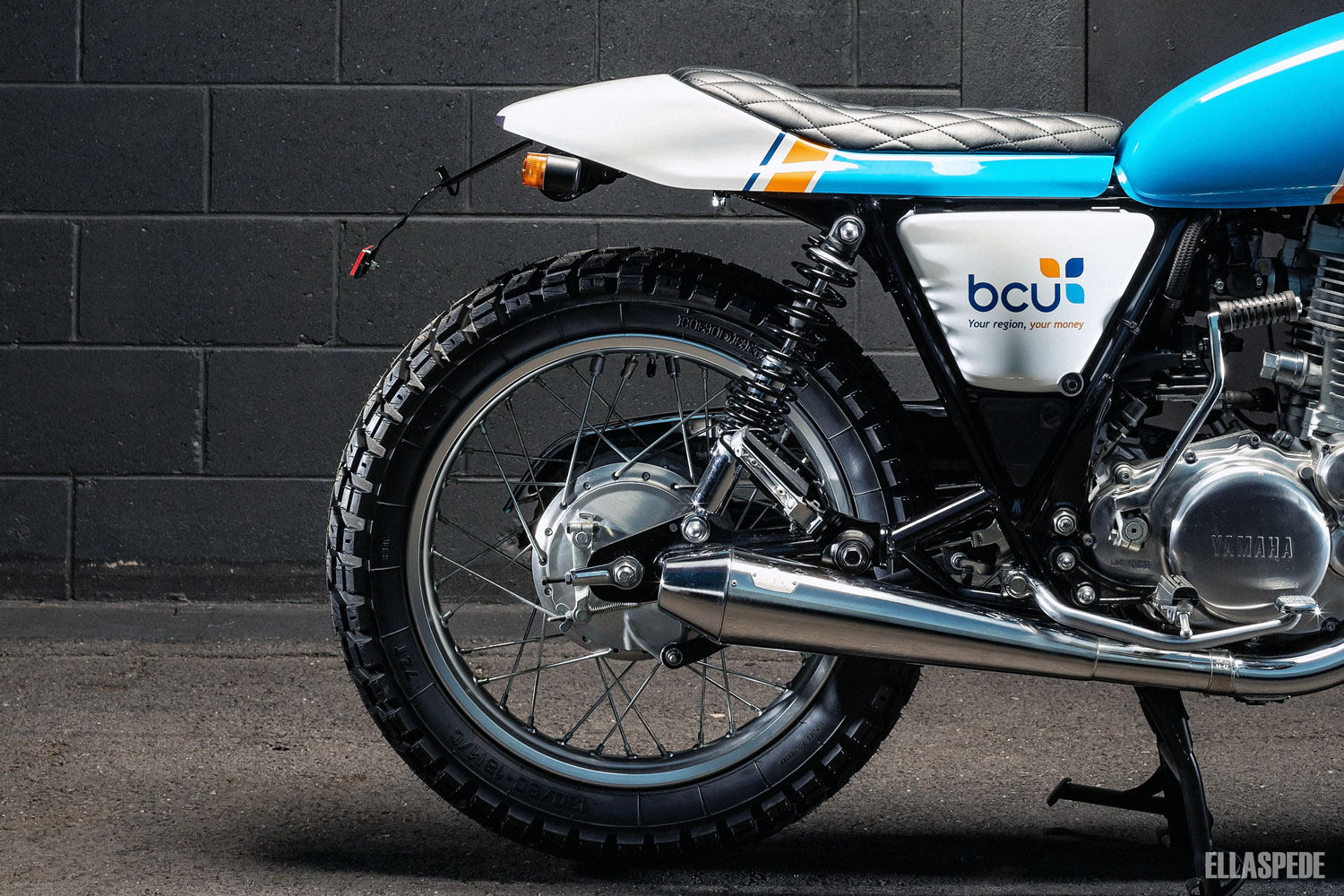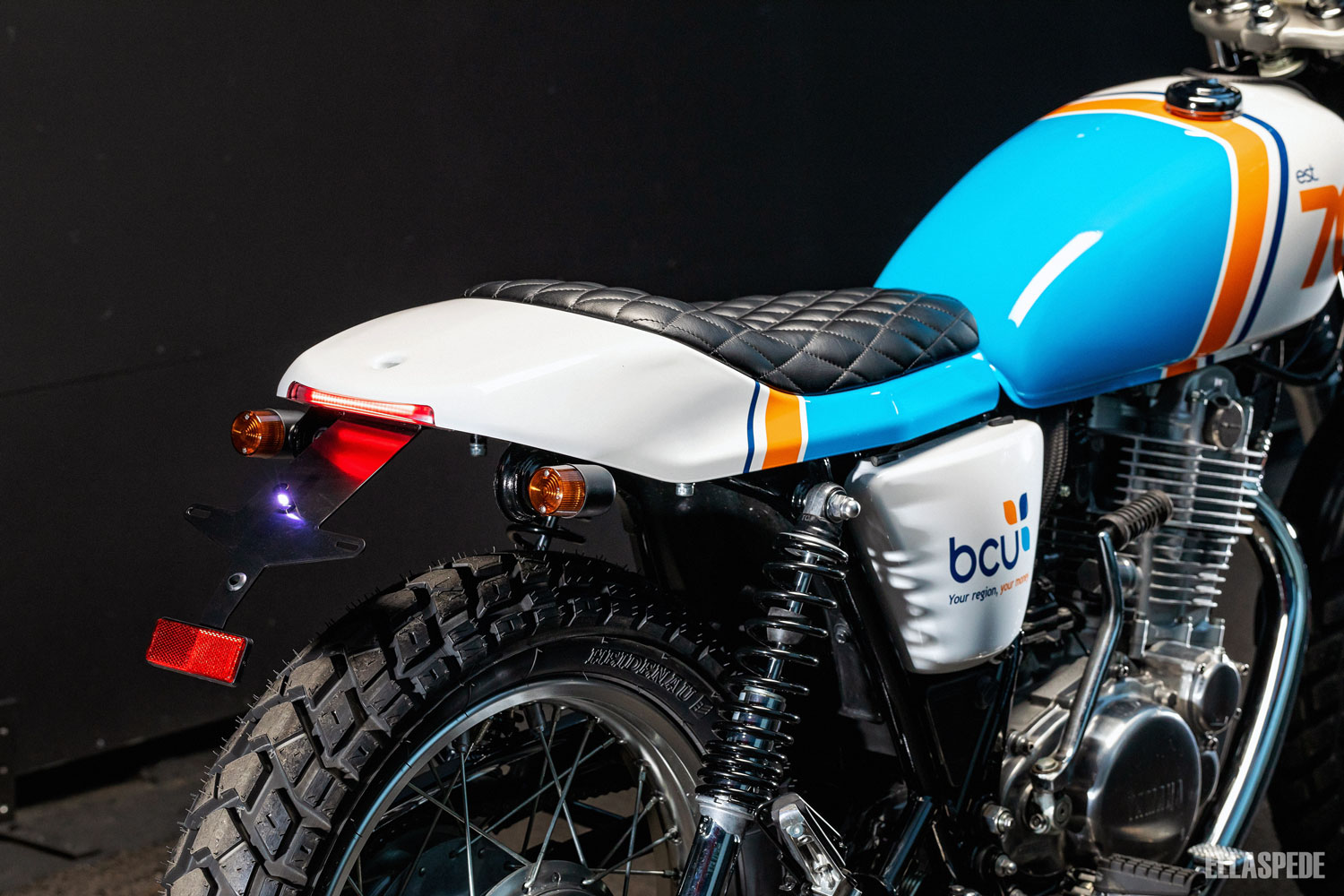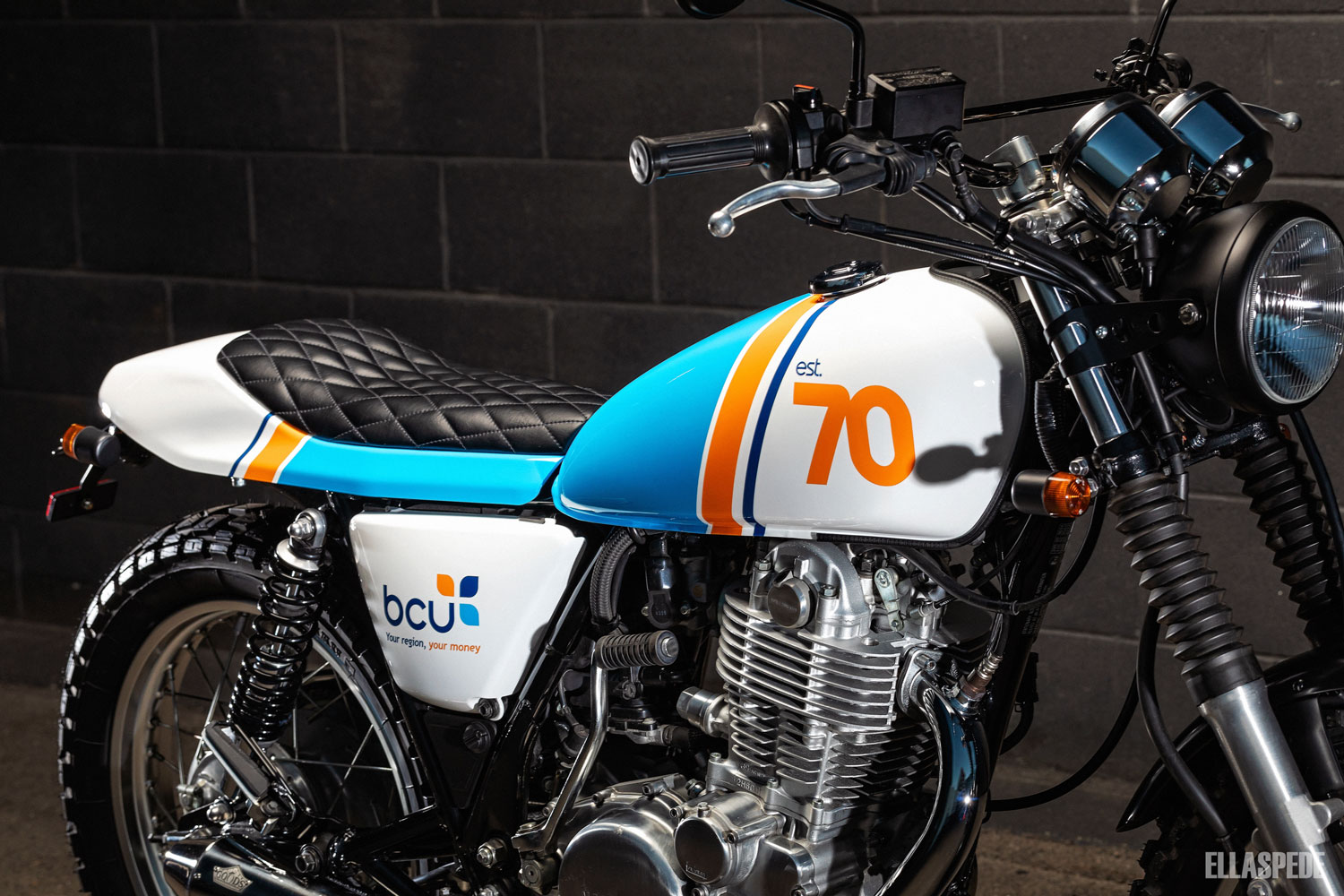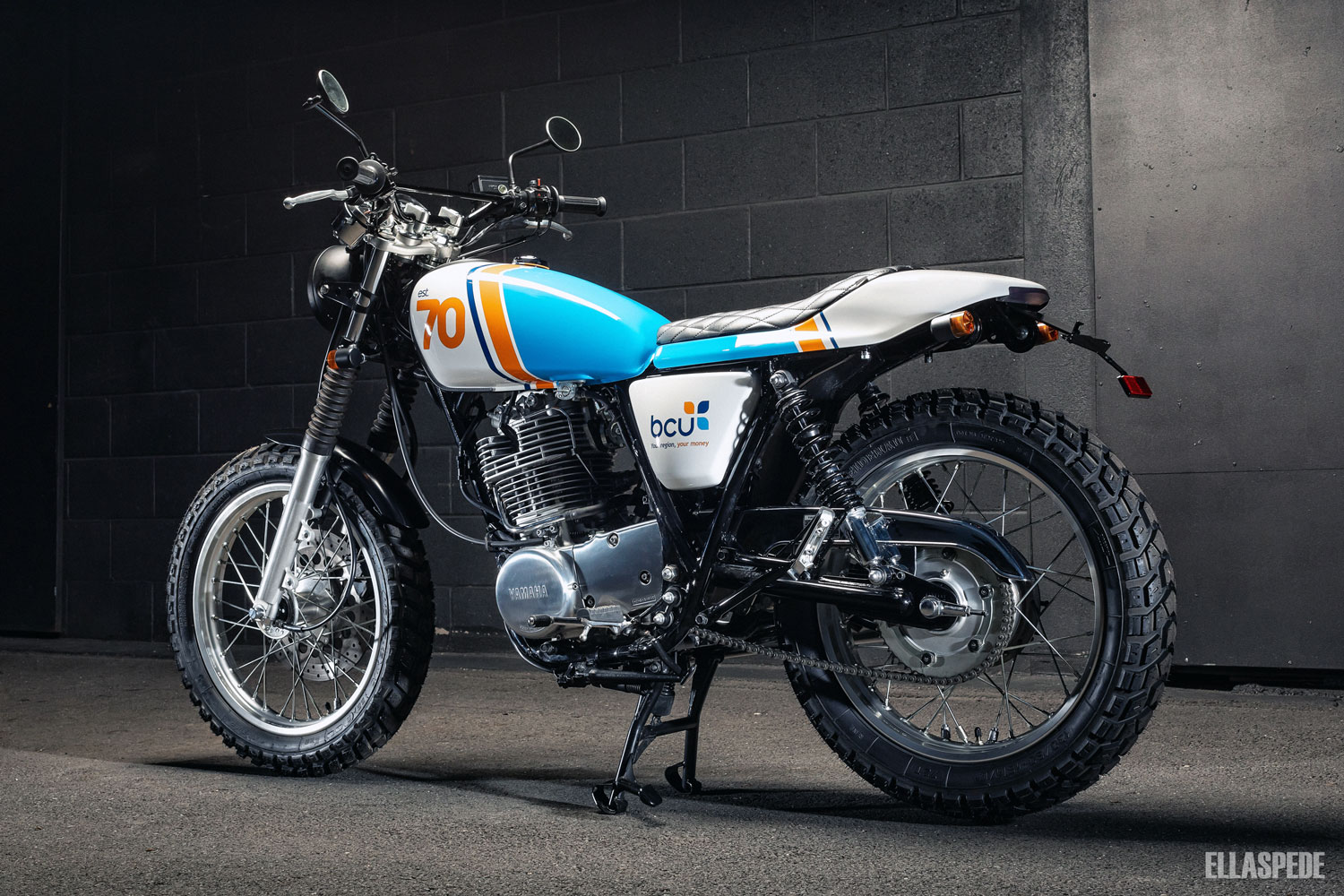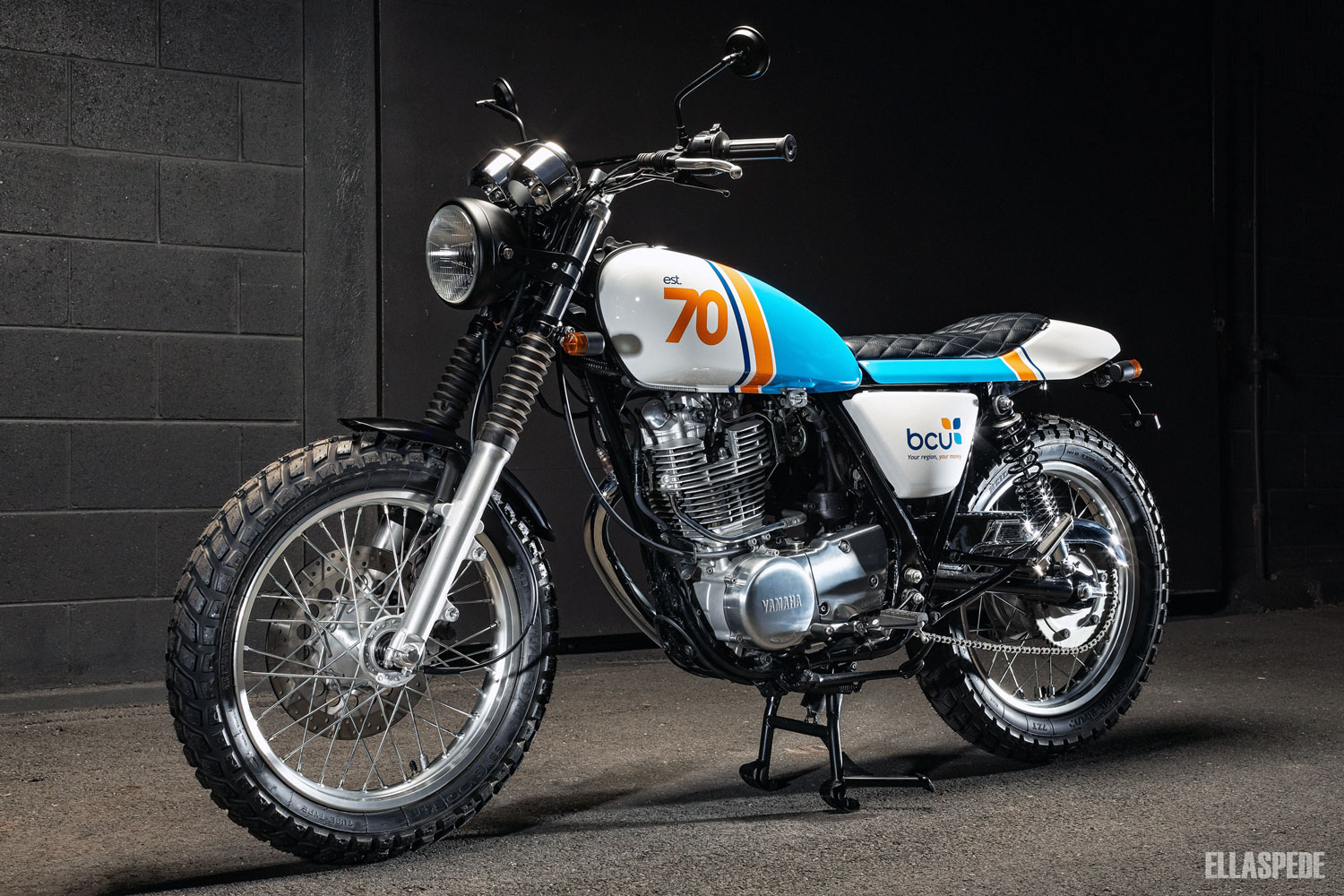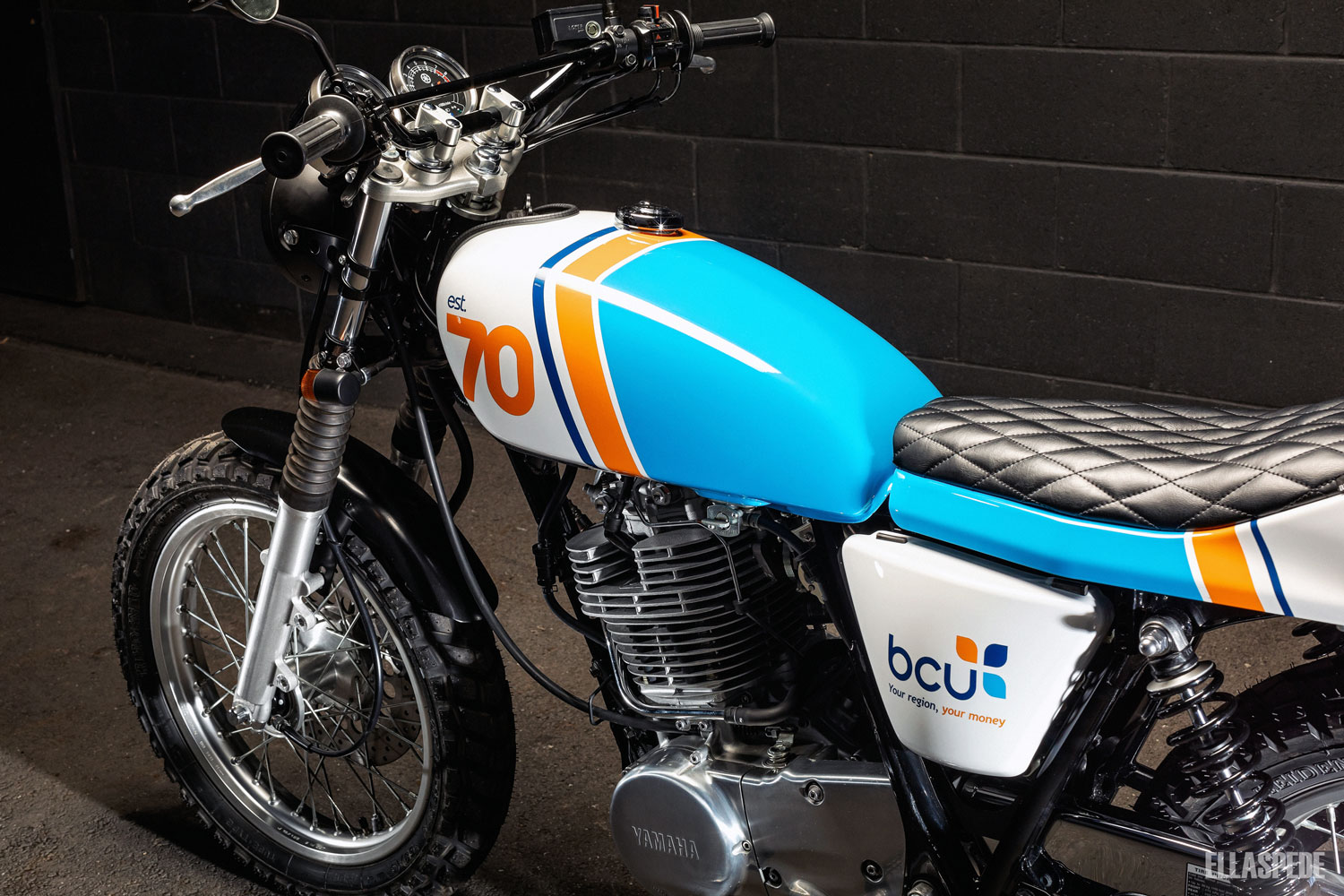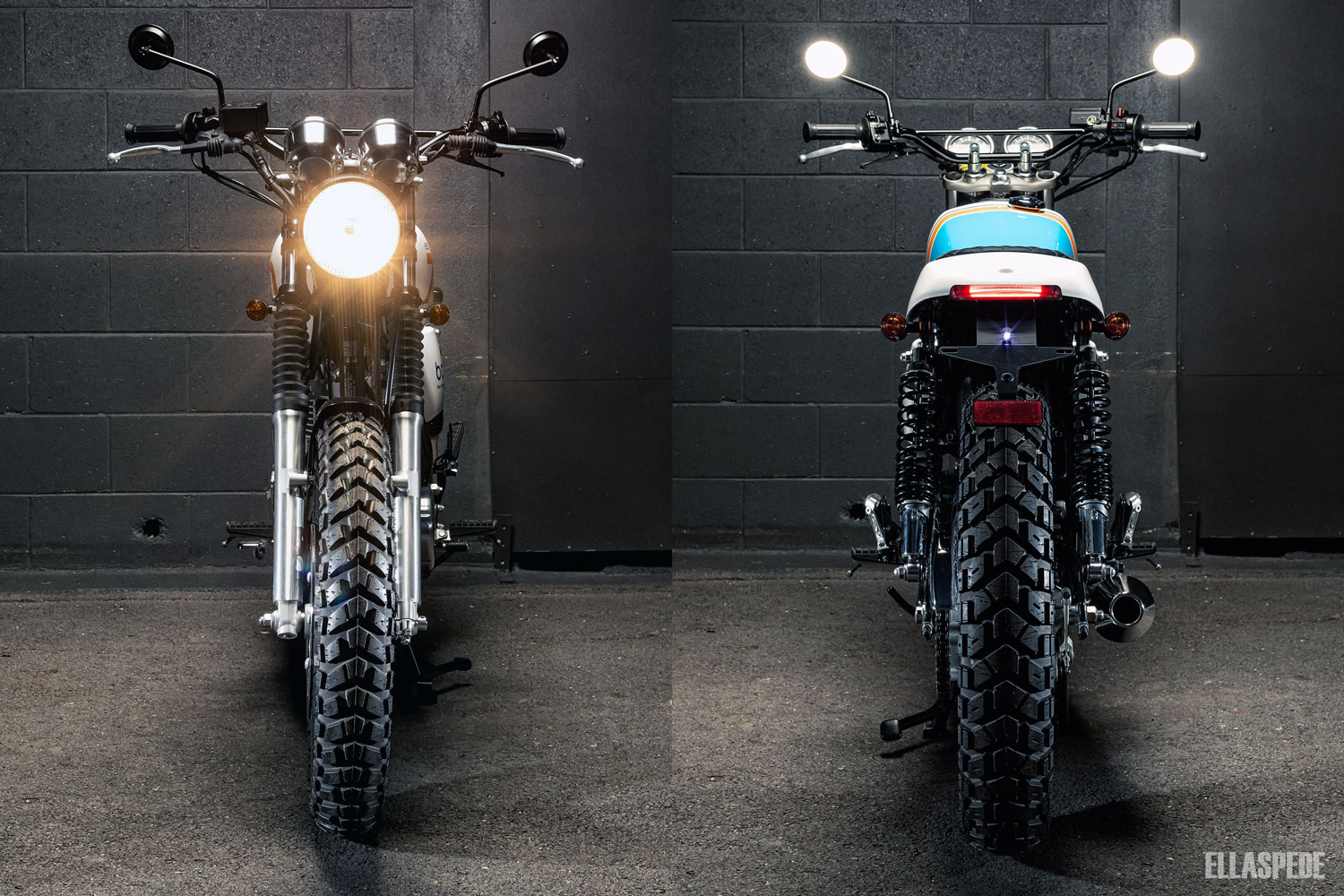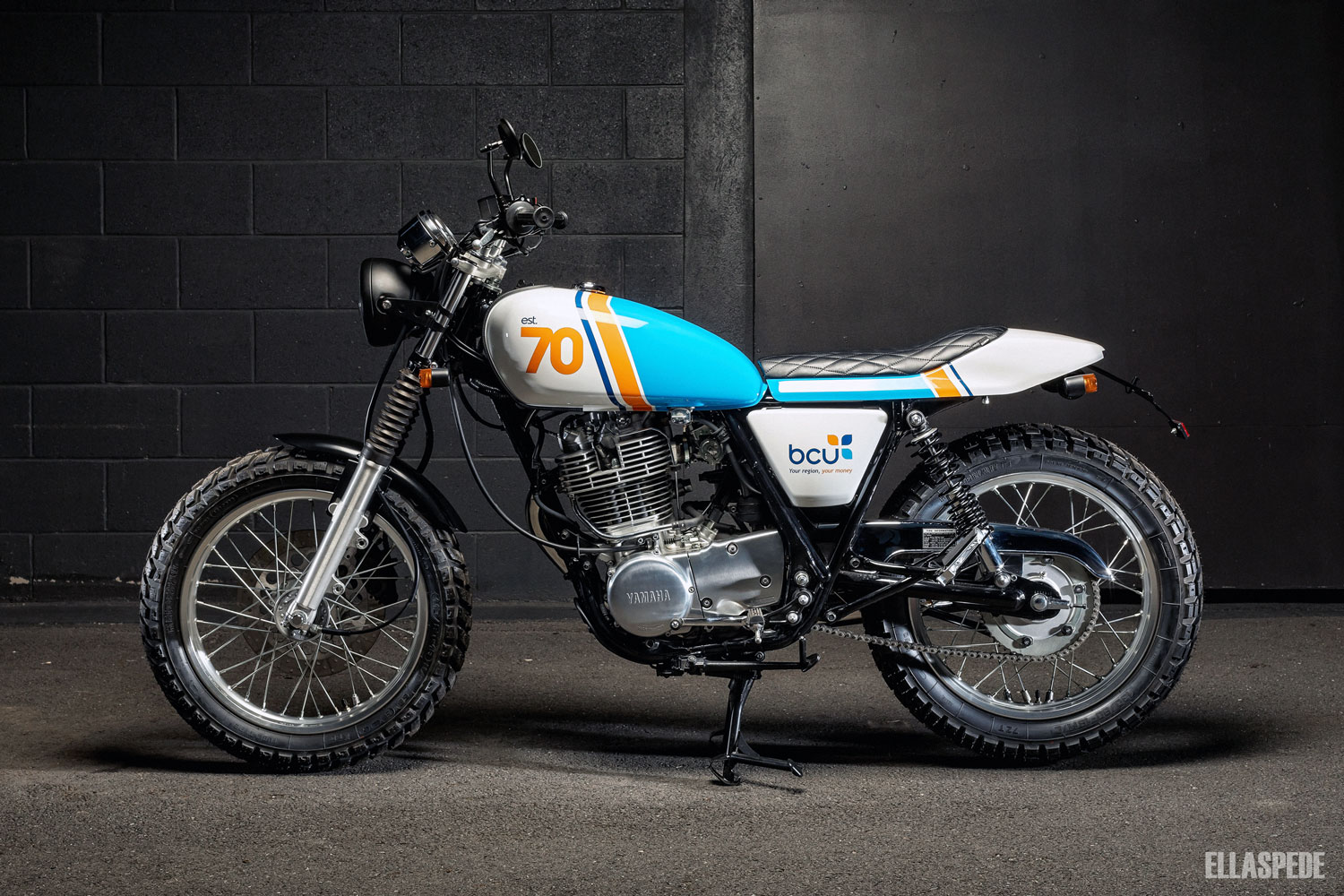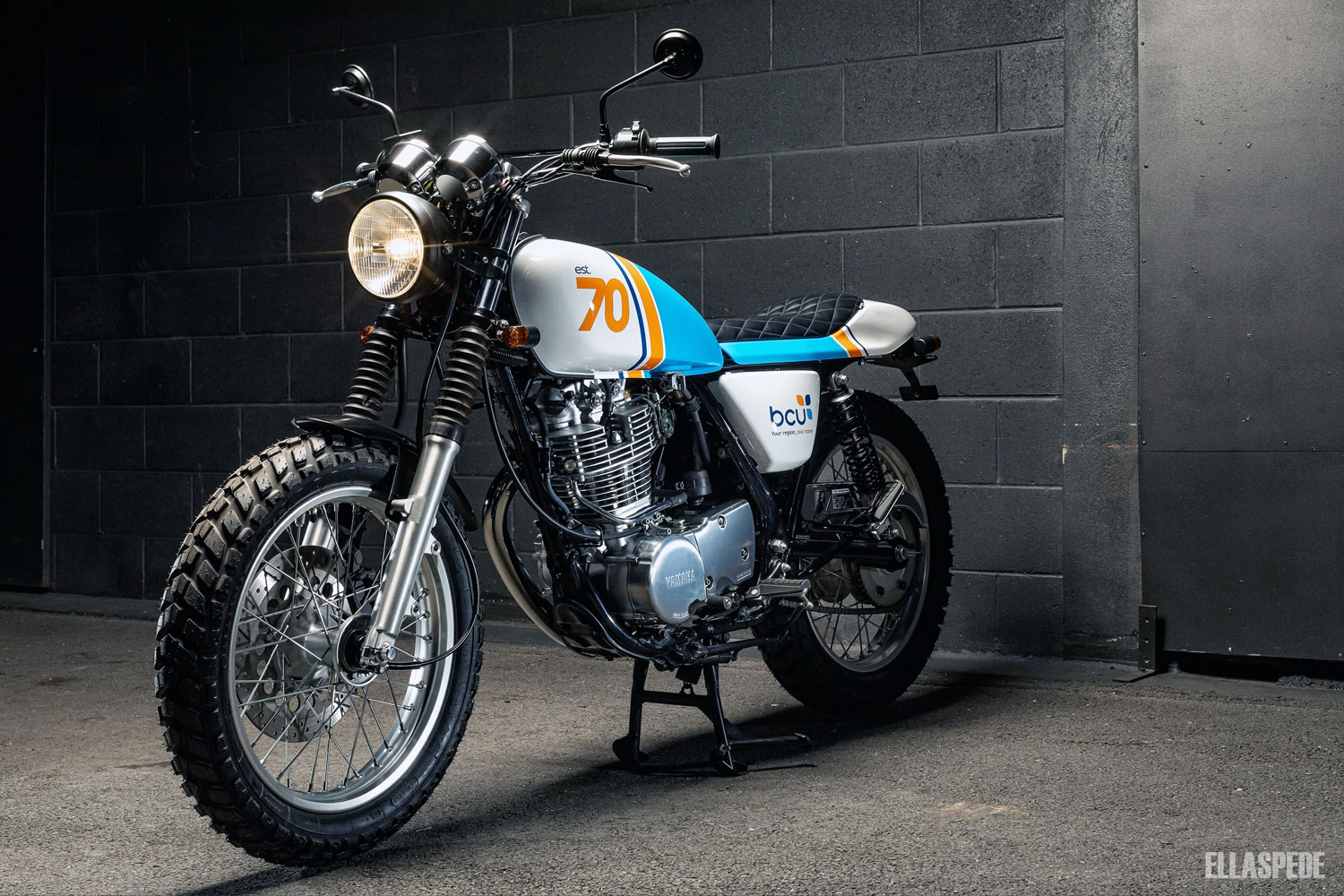 ---
Albums we listened to during the build of this bike:
---
Photos and Features:
---
---
Comments (2)
Turn Lights

By:

TLY Rider

on 31 May 2023

Hi - I got the 2017 SR400 recently and looking forward to customize it. I love the tracker seat kit so I am going to order it now, I would love to order the head light and turn lights for both front and rear, could you please let me know where to find it on the website - direct link





Ellaspede Response
Thanks for sending us an email mate! We'll get back to you asap. Cheers
---
need that seat

By:

Peter

on 12 December 2020

Nice ride, Where can I get a seat like that for my sr400?





Ellaspede Response
Hi Peter, That's our own SR400 Tracker Seat kit that we make. You can get one via the link below. We're currently making some more now so they should be back in stock shortly. https://www.ellaspede.com/sr400-tracker-seat-kit
---
Leave a comment