EB224 – 2013 Triumph Scrambler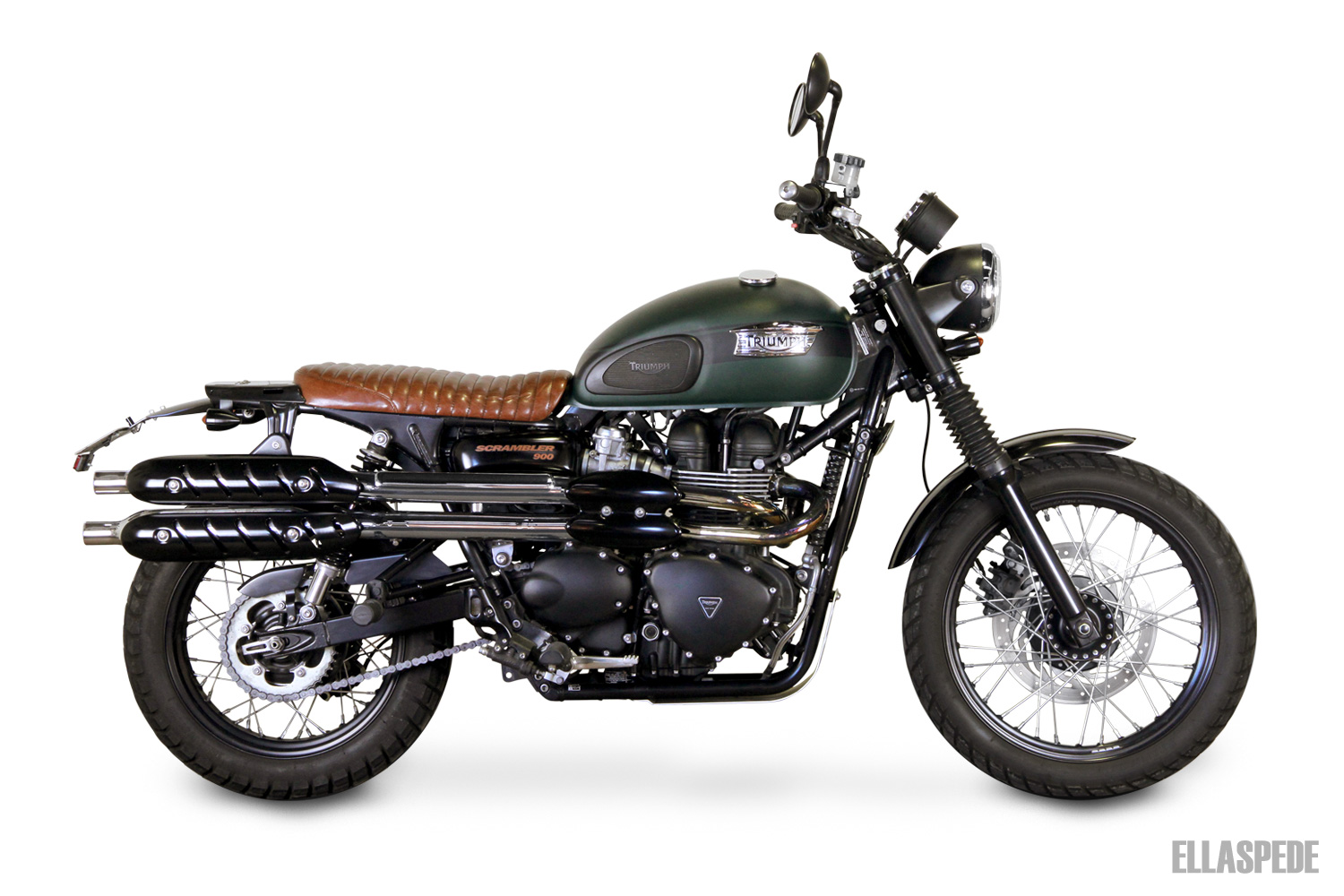 The Scrambler name, with its rich history of off-road exploration machines, conjures up thoughts of backcountry blasts through tall forest fire trails. Owner Paul shared this vision and got in touch to discuss some simple changes that would make his previously Red over Silver Triumph Scrambler more true to the name.
Being the ideal candidate, this was the first Triumph to receive the Ellaspede Scrambler seat, rack and rear end kit. Consisting of a custom seat, laser cut rear rack, short rear guard and LED tail light, this kit slims down the stock bike in all the right areas.
A textured brown was chosen to wrap the seat in a classic tuck and roll style. Keeping it classy with a nod to the Triumph heritage, a satin green was laid over the tank with satin black stripes breaking up the British inspired hue.
The rear guard, front guard, exhaust covers and side panels were coated in a smooth gloss black to keep the Scrambler looking subtle. Custom Scrambler 900 side cover stickers in 'seat matching brown' finish off the paint and panel.
Complimenting the short rear end, but still ensuring the number plate sits at a legal angle is an Ellaspede Ninja Star tail tidy kit. Posh bullet indicators replace the bulky stock items, in black of course. Custom laser cut brackets from the Ellaspede bike builders kit mount the winkers front and rear.
Ikon rear suspension replaces the factory units on the rear, providing a worthwhile upgrade for when Paul takes a punt on the local forest fire trails.
Being a modern classic, we're happy with how some simple mods have further enhanced the classic aesthetic and versatility of Paul's Triumph. Proving the point, you'll find this Scrambler carving up the daily Brisbane commute before heading for an out-of-town scoot.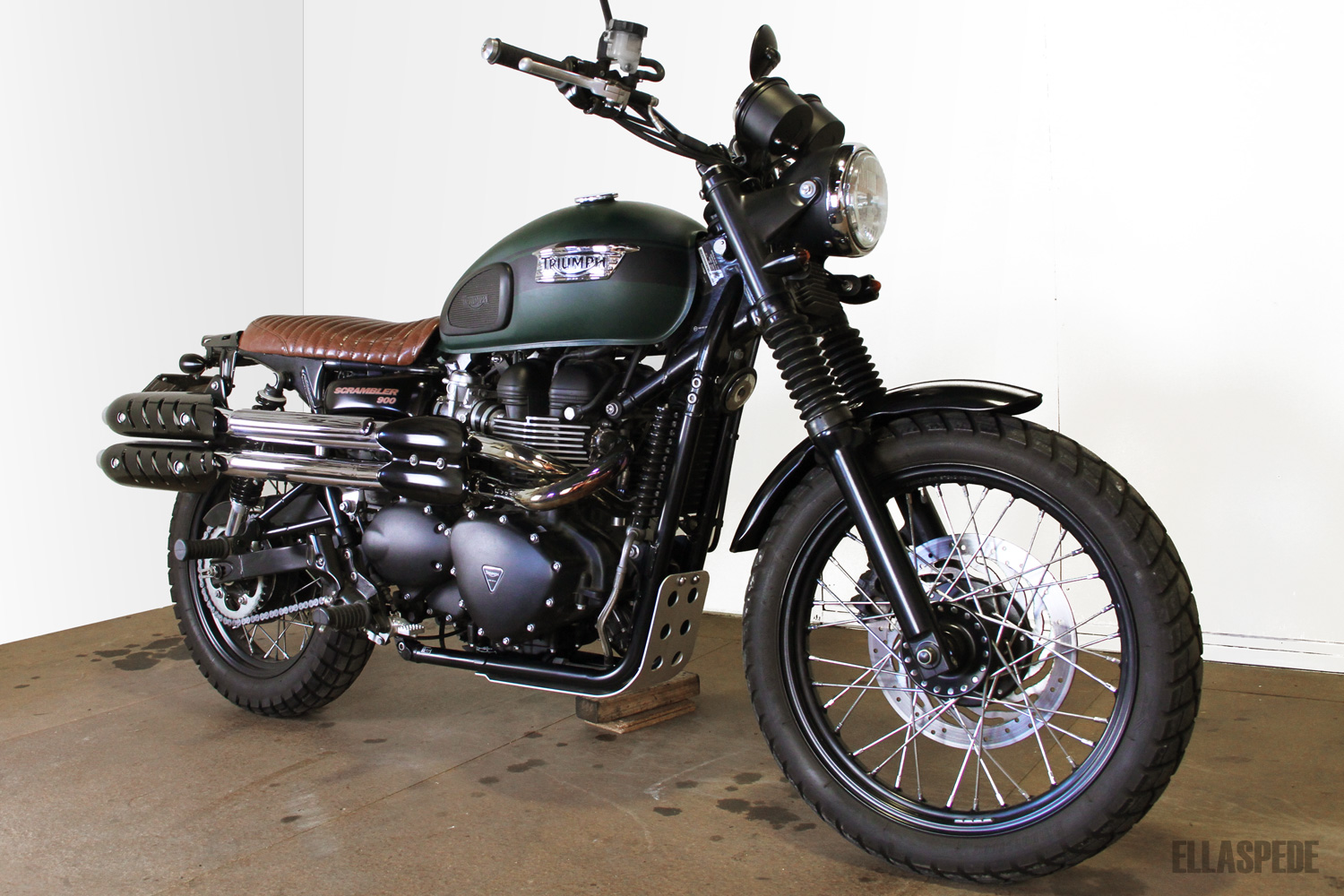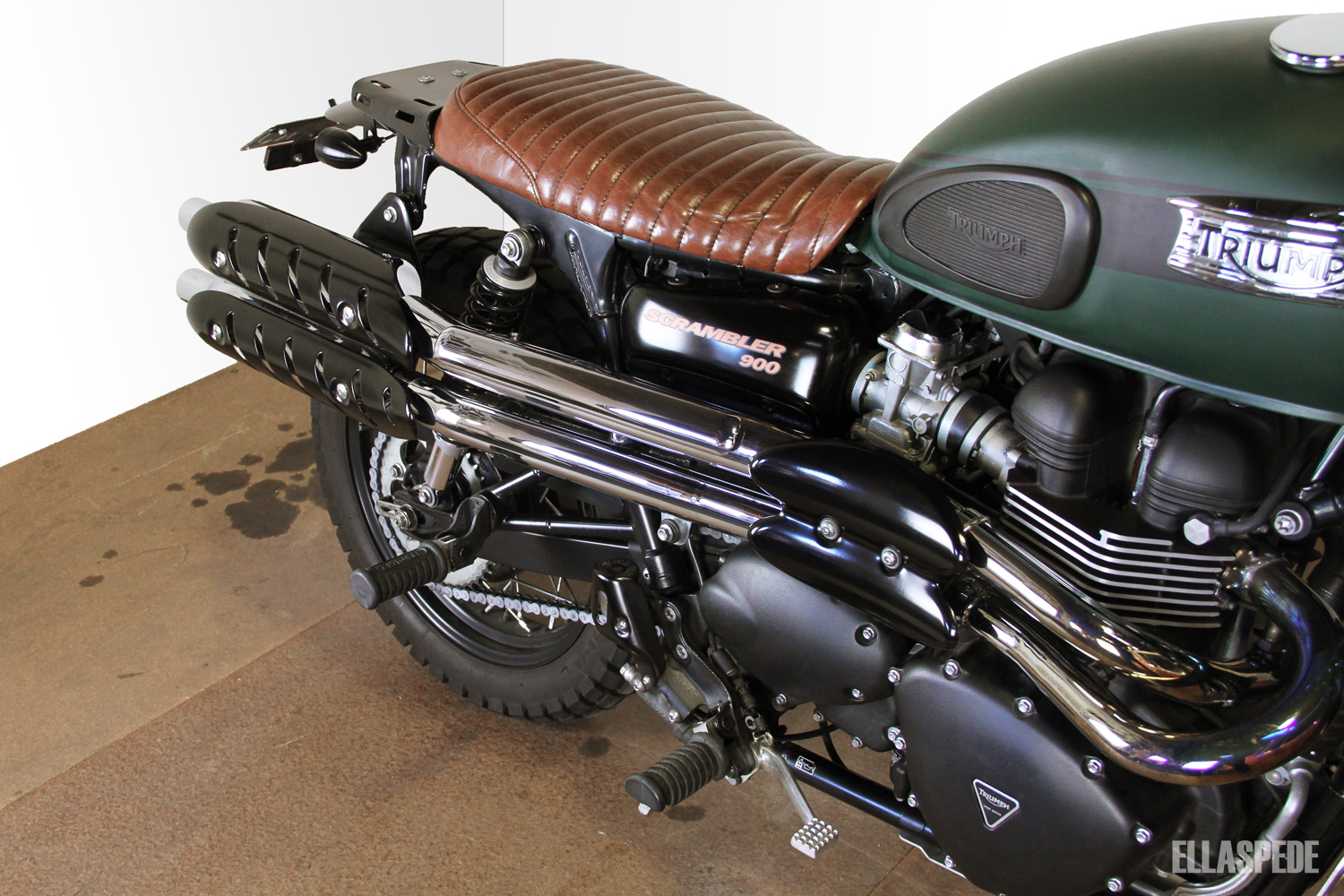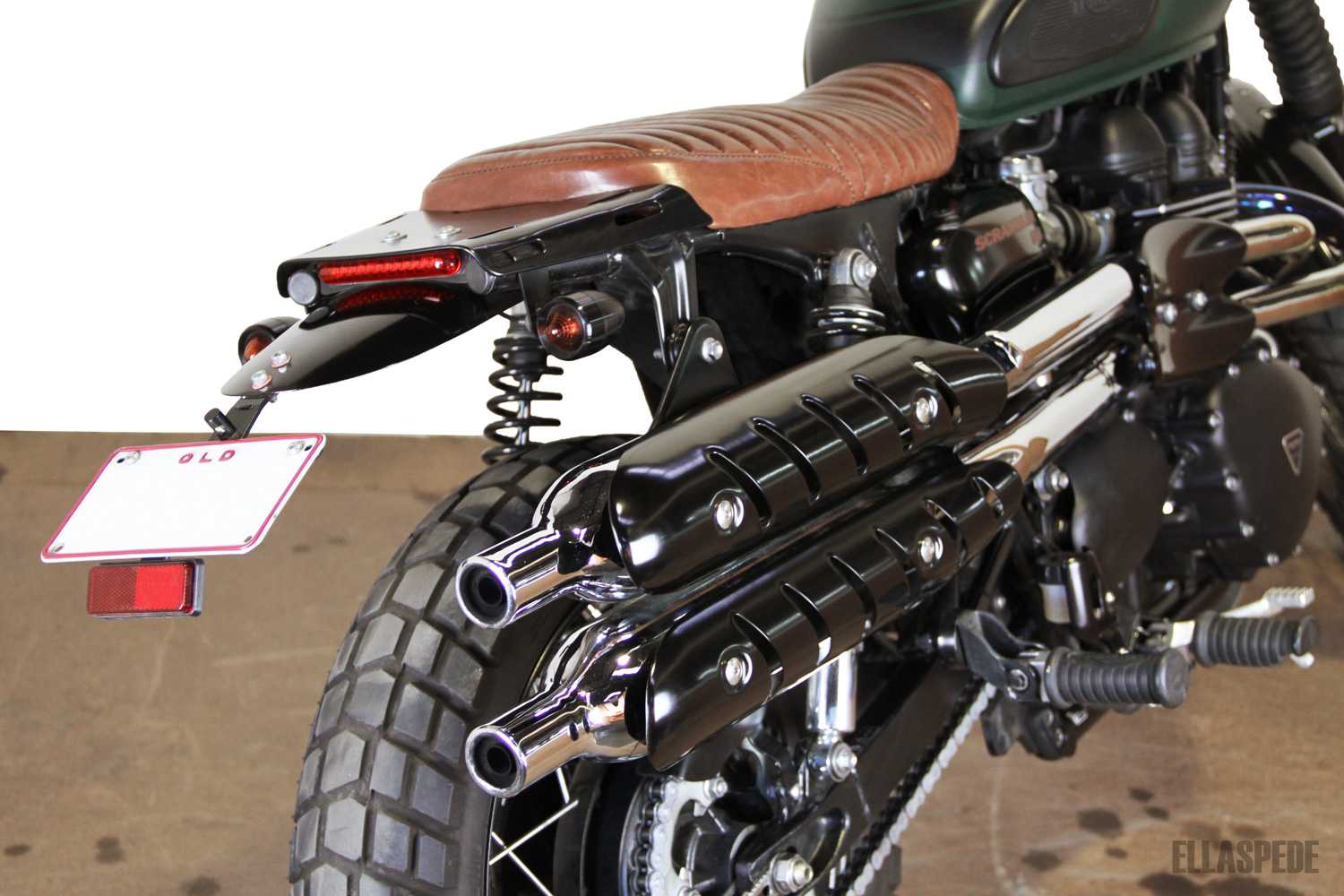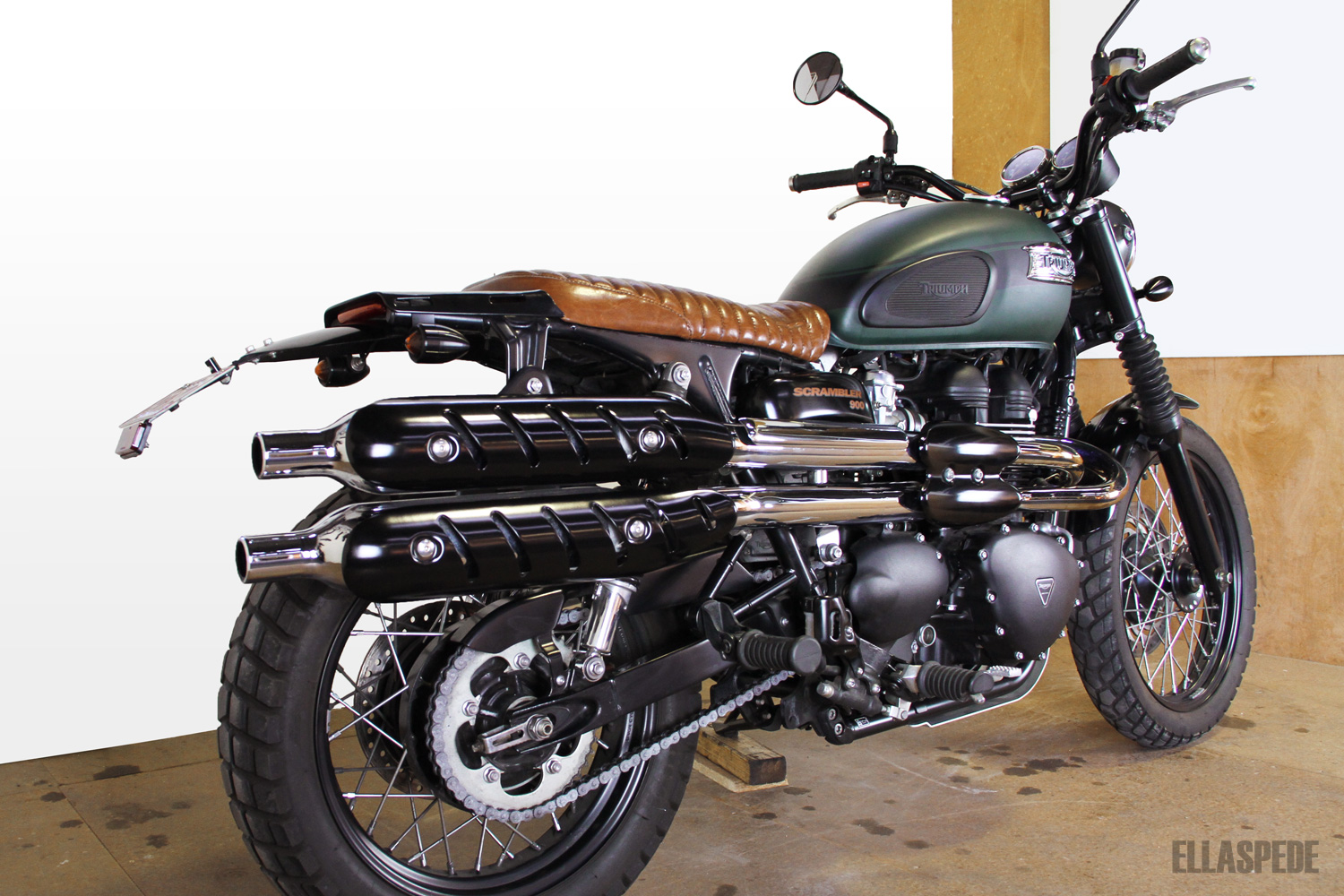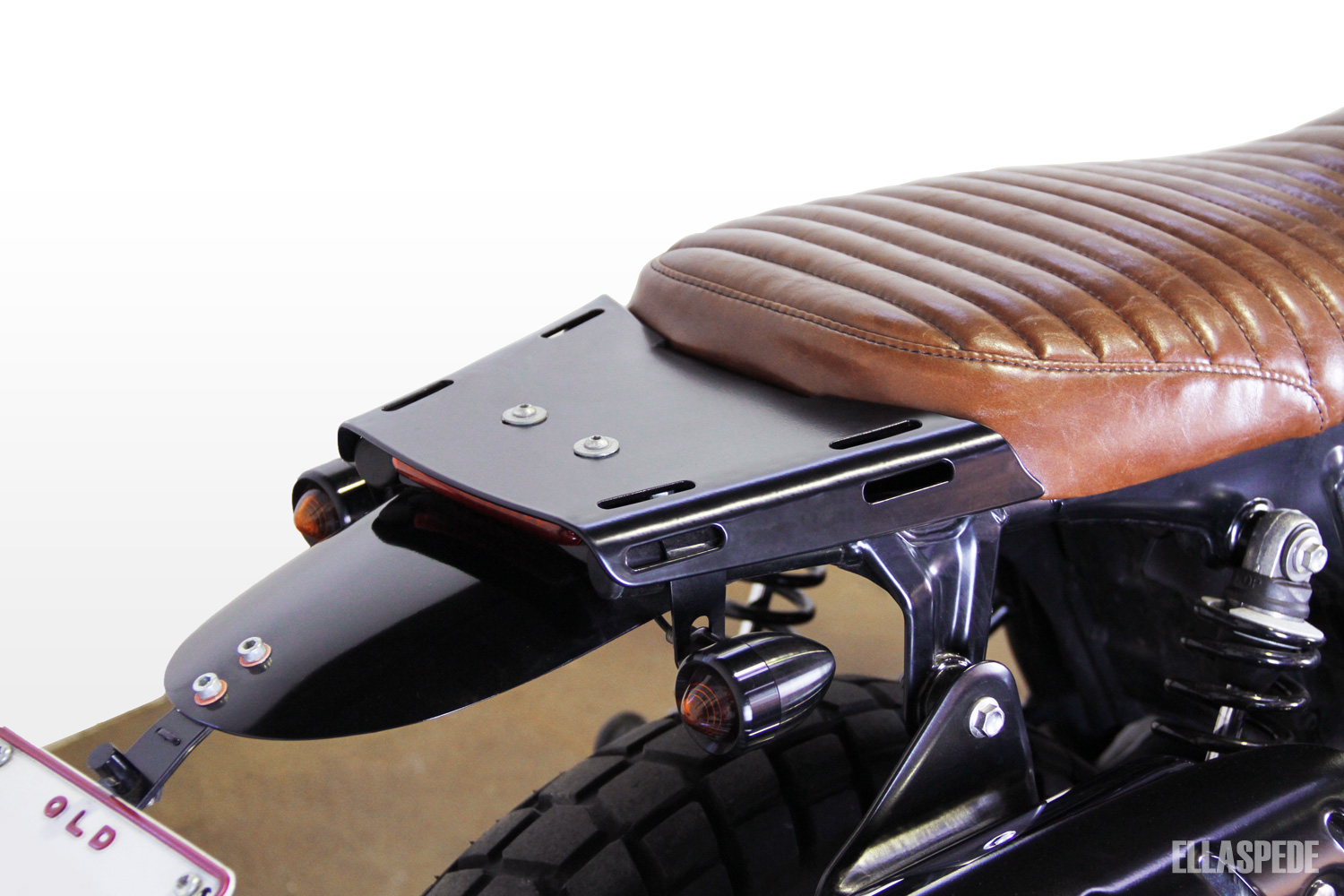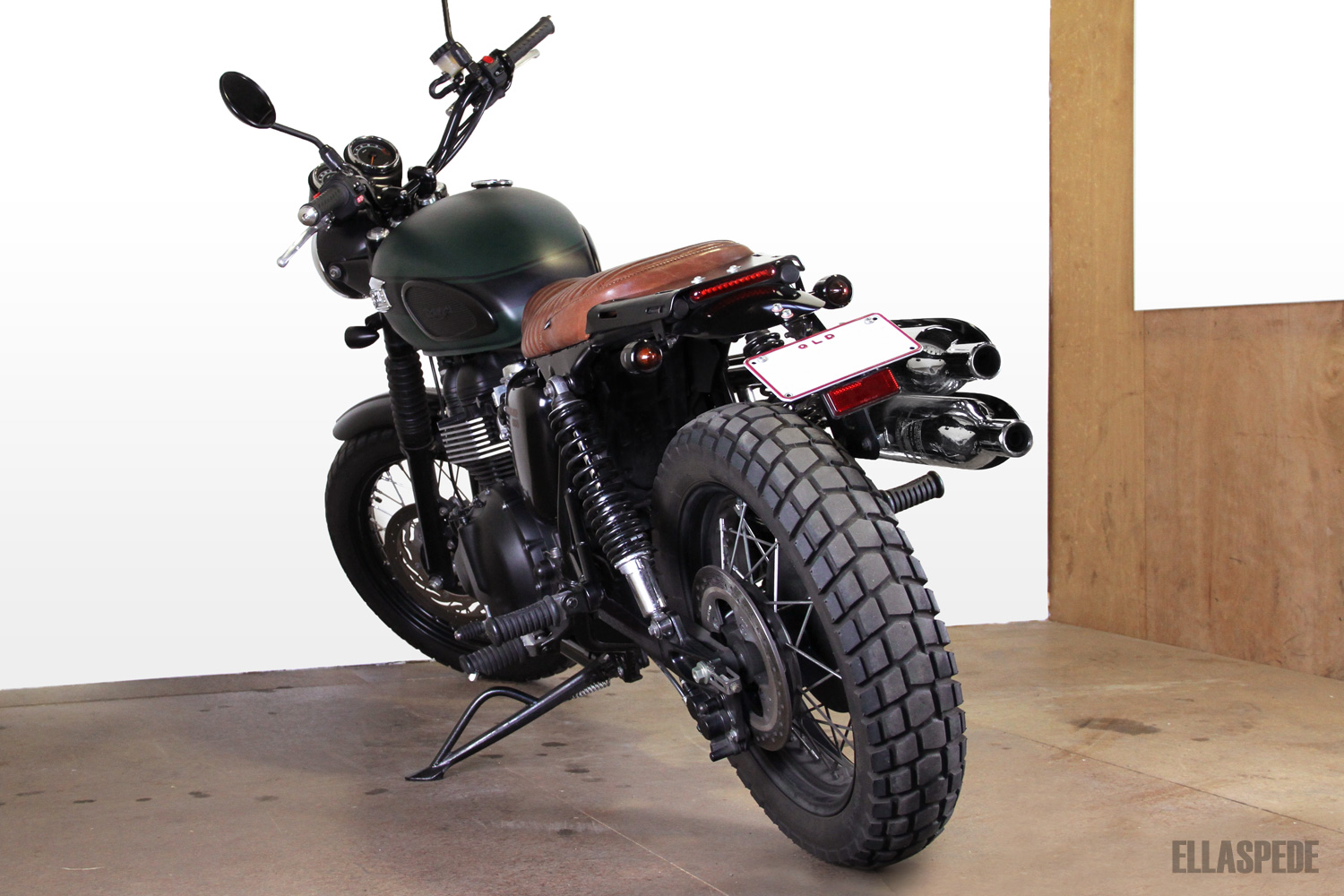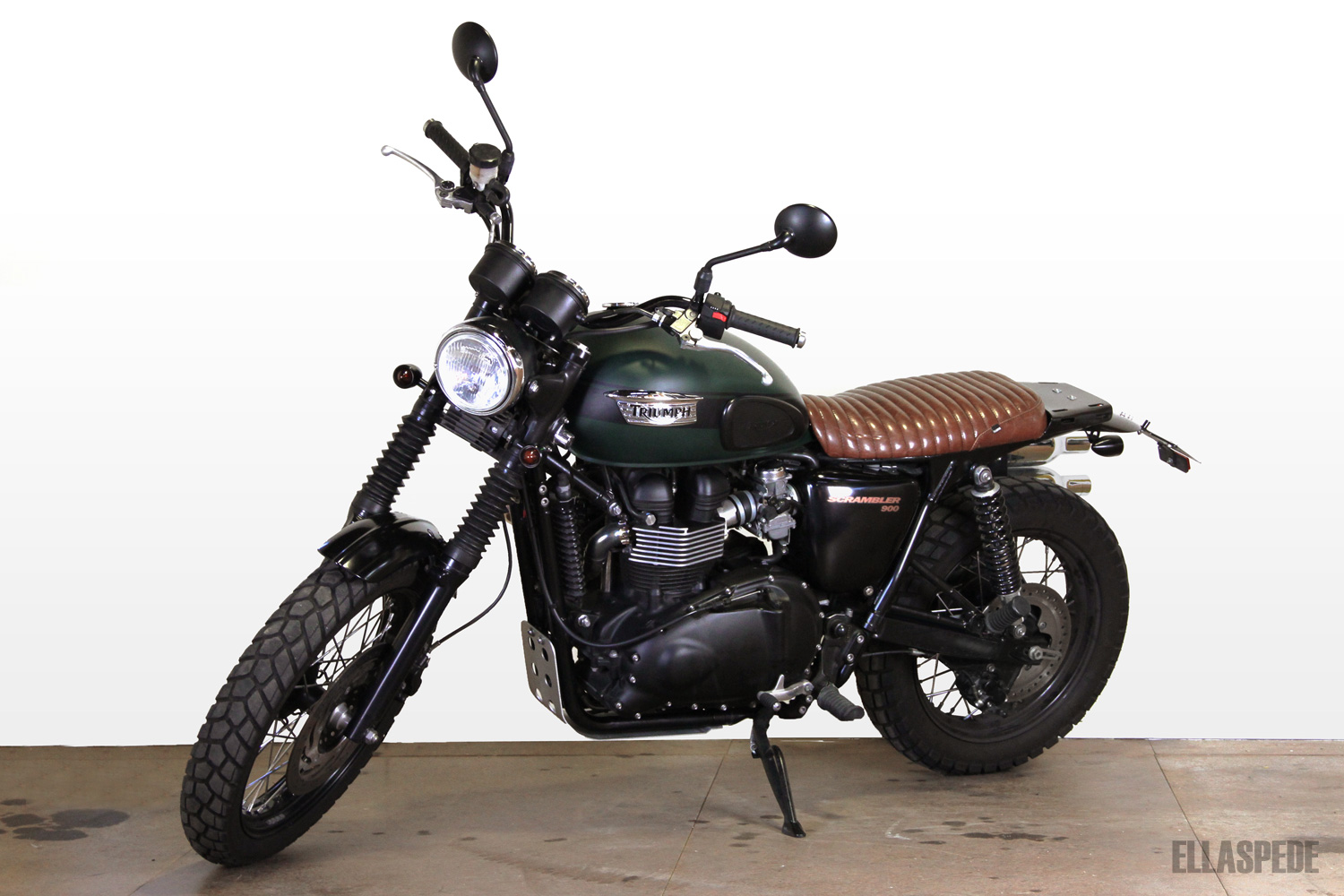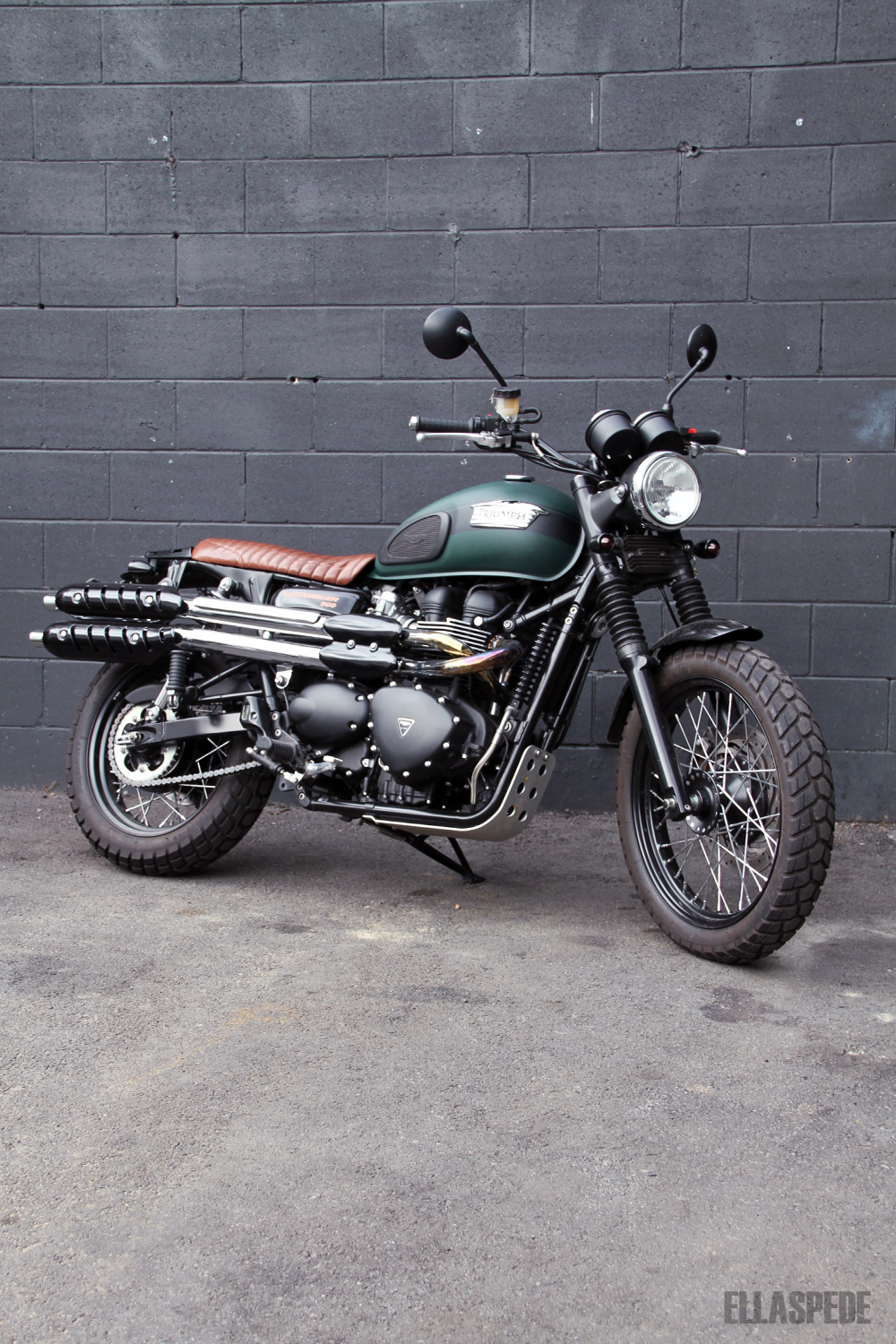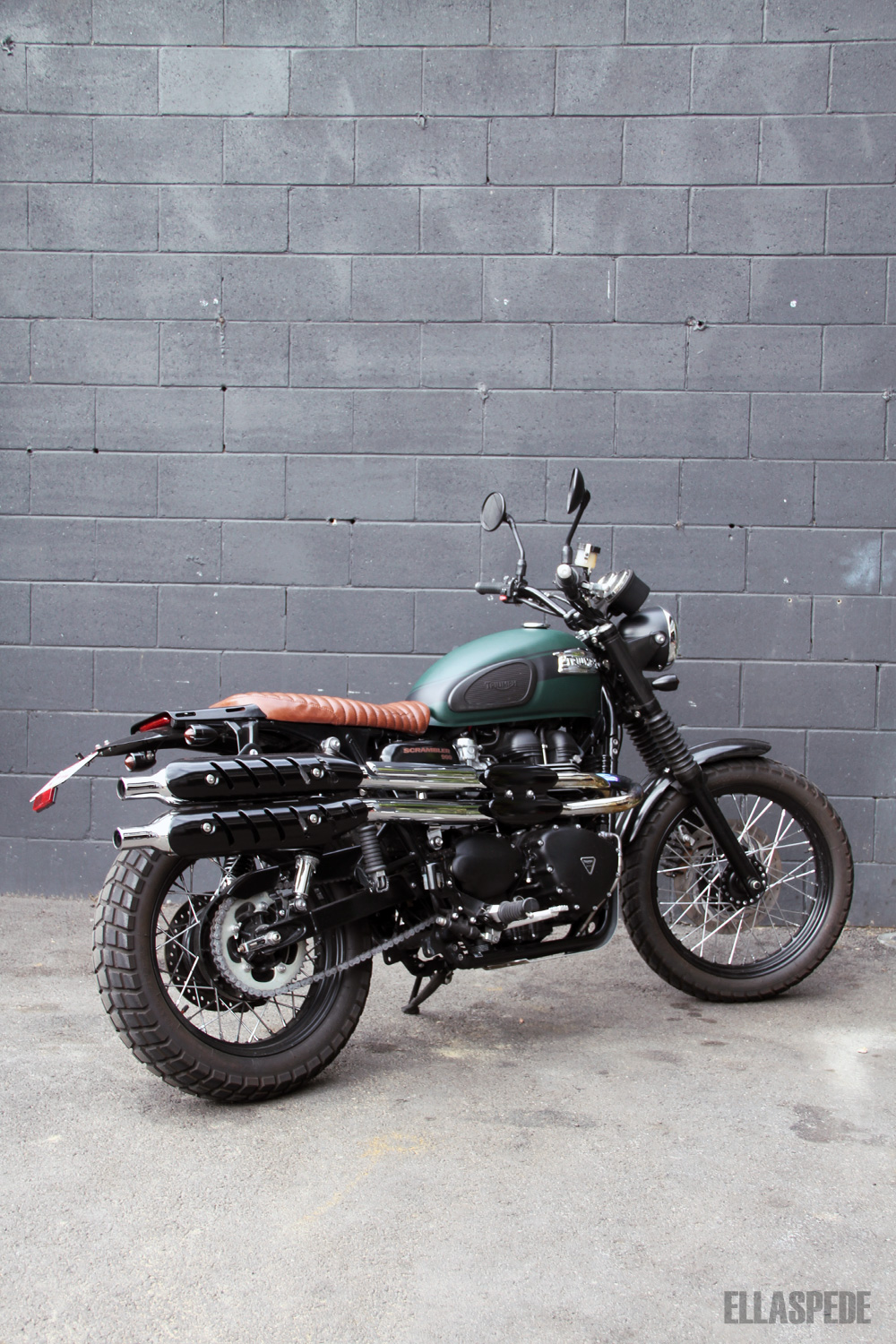 Albums we listened to during the build of this bike:
---
---
Comments (1)
EB224 – 2013 Triumph Scrambler

By:

Phil

on 11 November 2023

Hi Just looking at the rear rack for the 2013 scrambler, just wondering what part it is and if its in stock? Thanks Phil





Ellaspede Response
Hi Phil, we no longer make this part sorry mate. Cheers!
---
Leave a comment