EB236 – BMW R65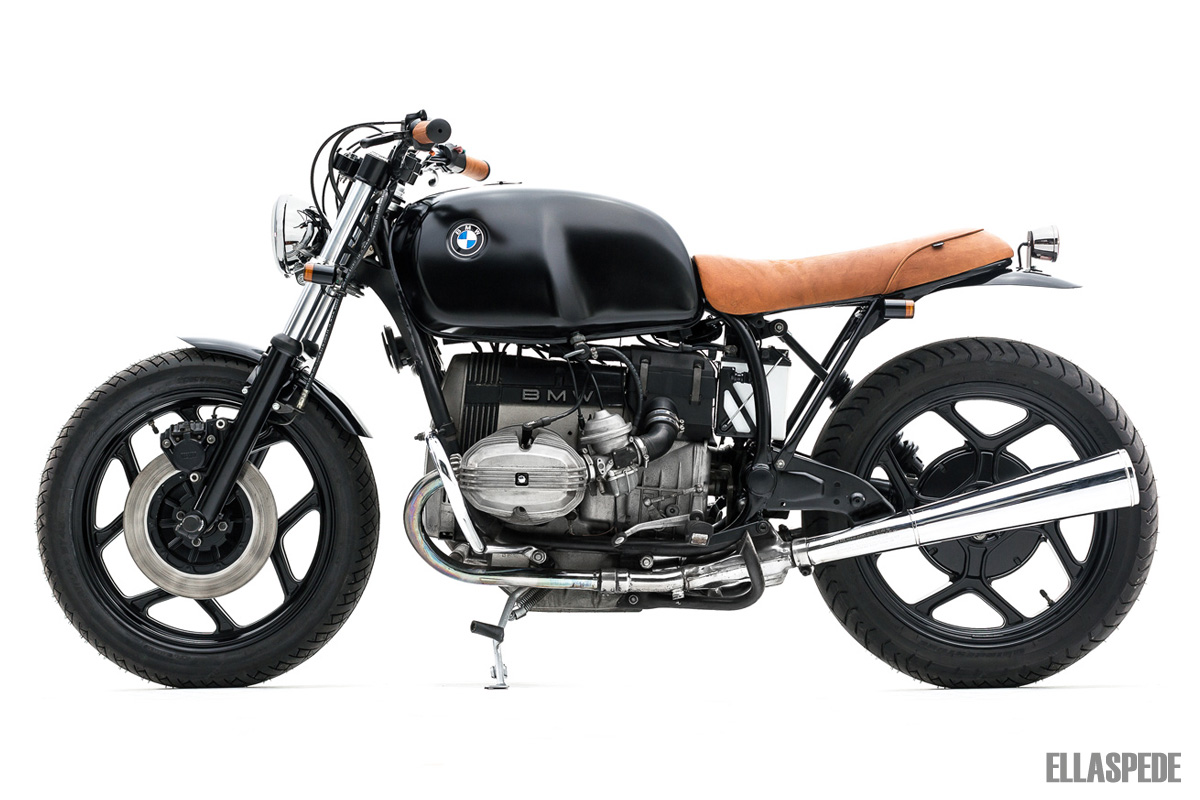 In his role as a tattoo remover, Mike D (no, not that one) knows very well the results of poor and spontaneous decisions and the associated costs. Perhaps that's why when he rolled in on his newly purchased BMW R65 mono he didn't want an over-the-top custom, or a cafe racer conversion. He wanted something simple, classical and above all something he could live with day to day that wasn't going to blow the budget.
That said he still wanted a custom bike, so we got chopping!
The frame had the usual de-tabbing and removal of non-essential extras, followed by a custom seat and rear guard combo. Taillight is Posh and an Ellaspede Ninja Star mounts the rego plate. The seat foam was shaped for comfort then covered in tan kangaroo leather.
The standard front end on old BMW Rs makes them look quite tall and spindly after the removal of fairings etc. We used our custom lowering top fork clamp to take approx 40mm out of the height and toughen up the appearance a little.
A 5 3/4" Bates style bottom mount headlight, Daytona indicators, low flat-track bars on custom CNC bar-back risers, painted controls, colour-coded grips and an Acewell gauge helped in tidying up the cockpit whilst a shaped blank front guard helps round out the front-end refurb.
The ignition was relocated and affected electrics were tidied as required.
After some final drive repairs, then powder coating in satin black, the rims received new bearings and 100/90/18 front BT45 Bridgestone tyre up front along with a 130/80/18 rear.
The tank and guards also received satin black colouring in 2 pac and new badges for the tank.
General cleaning, polishing and painting of the remaining components finished off this simple but effective build.
People ride and own motorcycles for various reasons. Some because it's an easy and economical way to get around, others because they love the freedom motorcycling can bring, some because they're really into the machine itself or the technical side, and others because they heard it was cool… and then there are those who may not have mechanical knowledge, who see their bike as an extension of themselves, something that they feel enhances their lifestyle.
Mike reasoning is probably a combination of a few of the above. The fact he chose a BMW R series was probably a reflection of popular taste rather than common sense, but whatever his reasoning, in doing so he has been (perhaps unknowingly) wise… If you're going buy an old bike to mess around with for a classic custom, you could do much worse than an air-head.
Thanks Mike, for a simple but greatly satisfying build.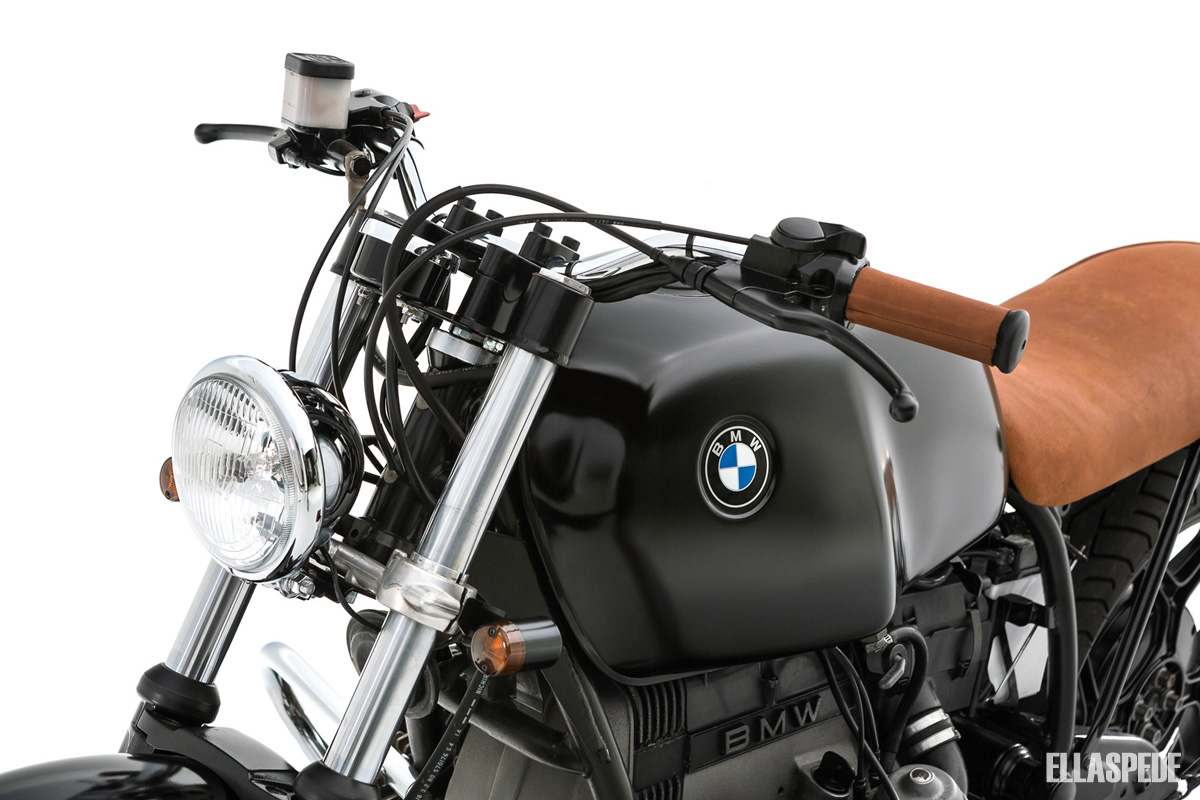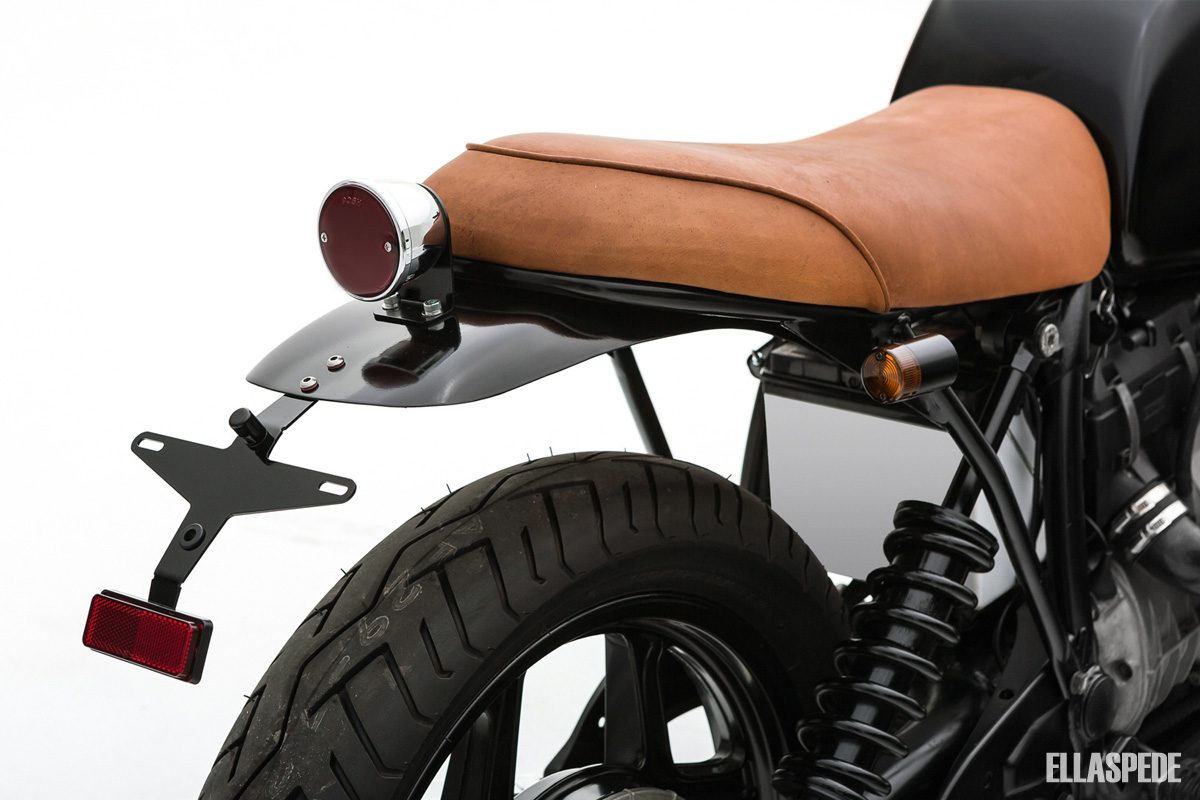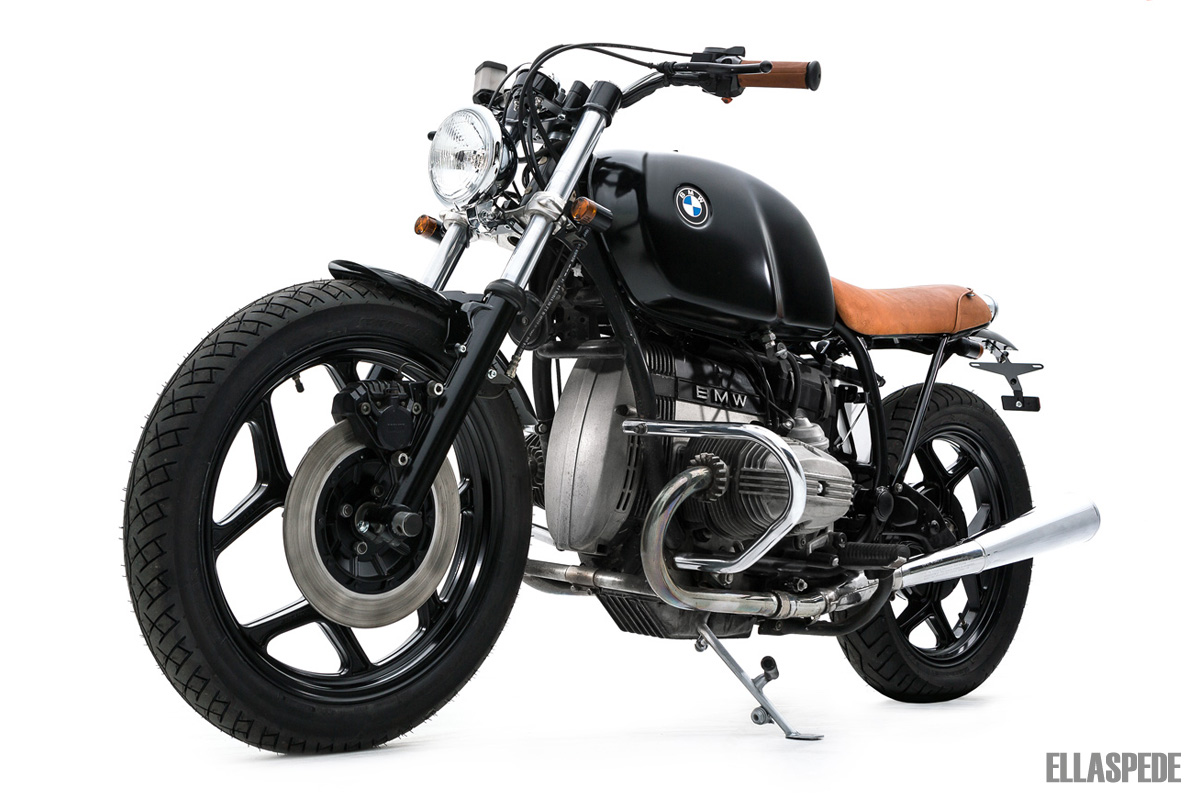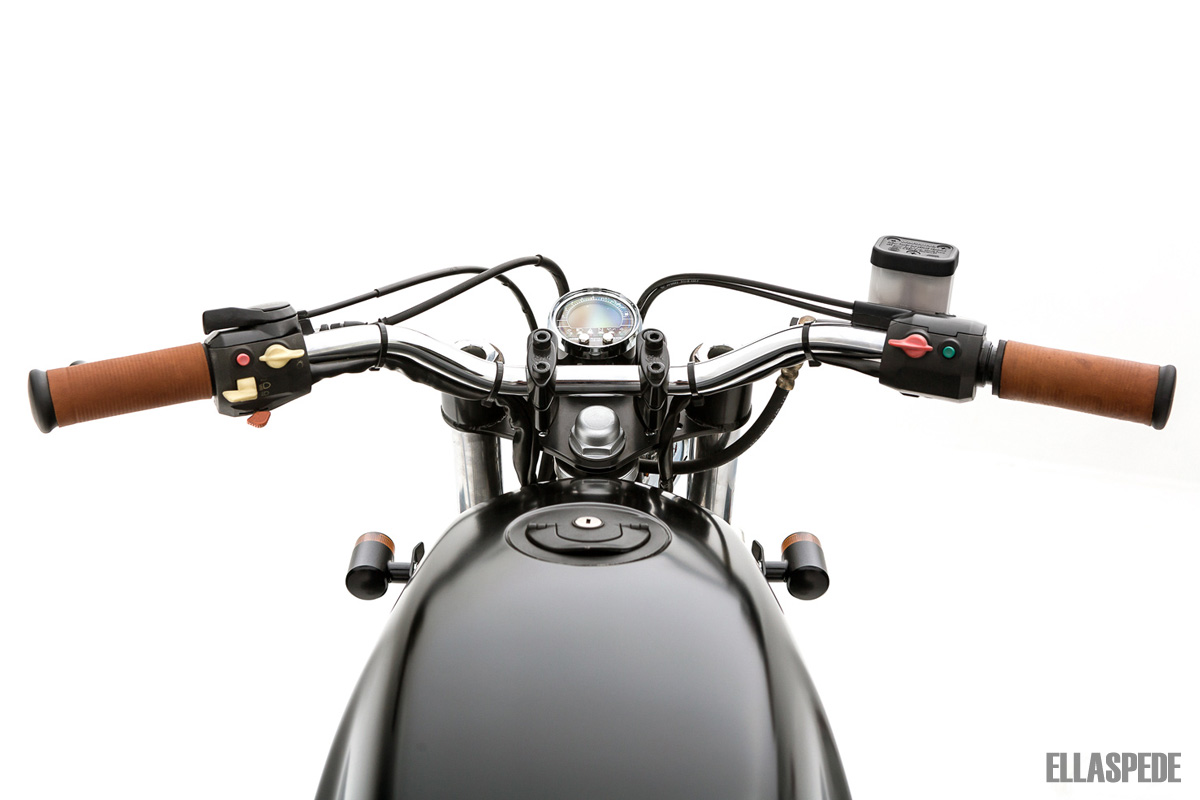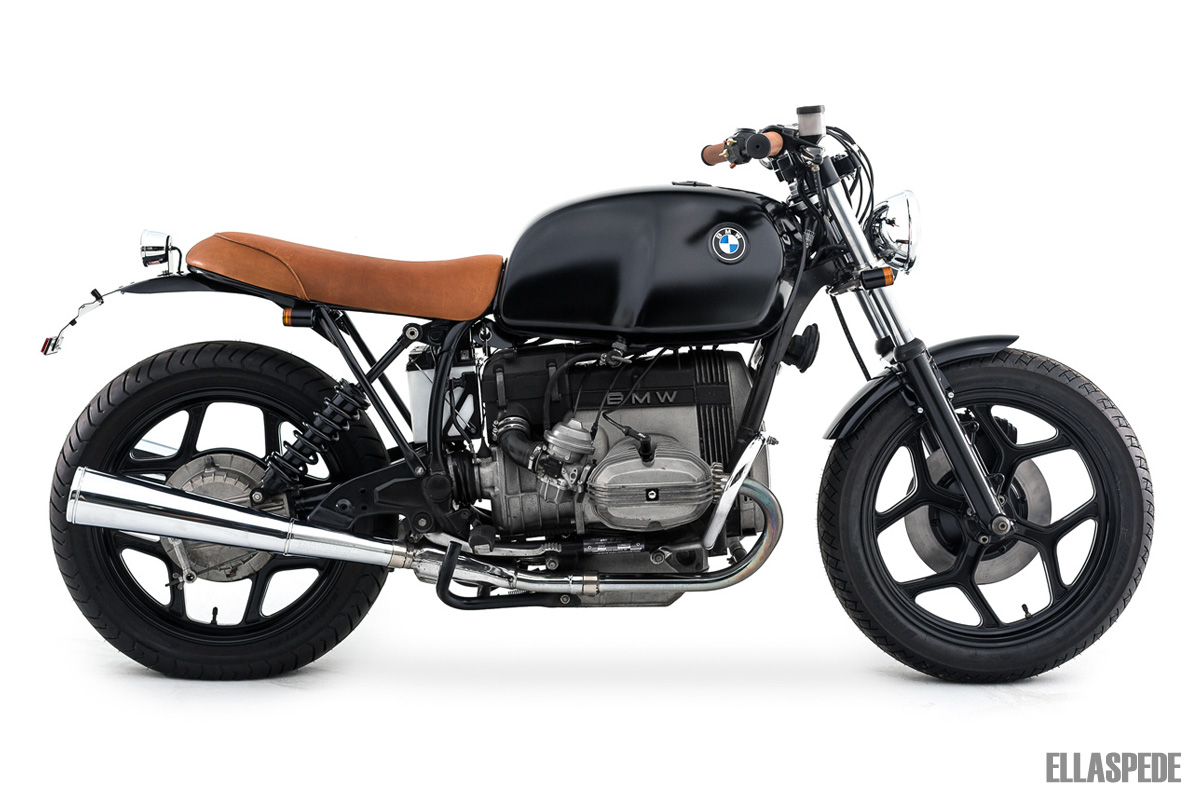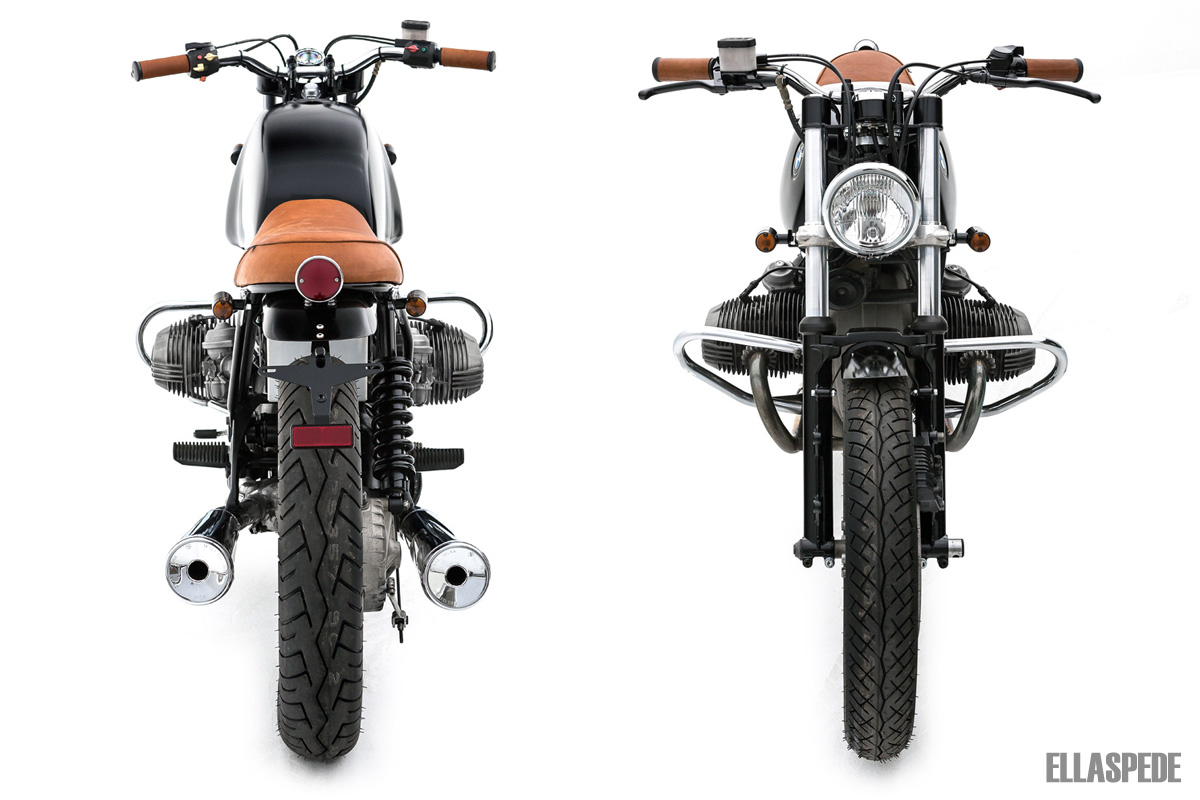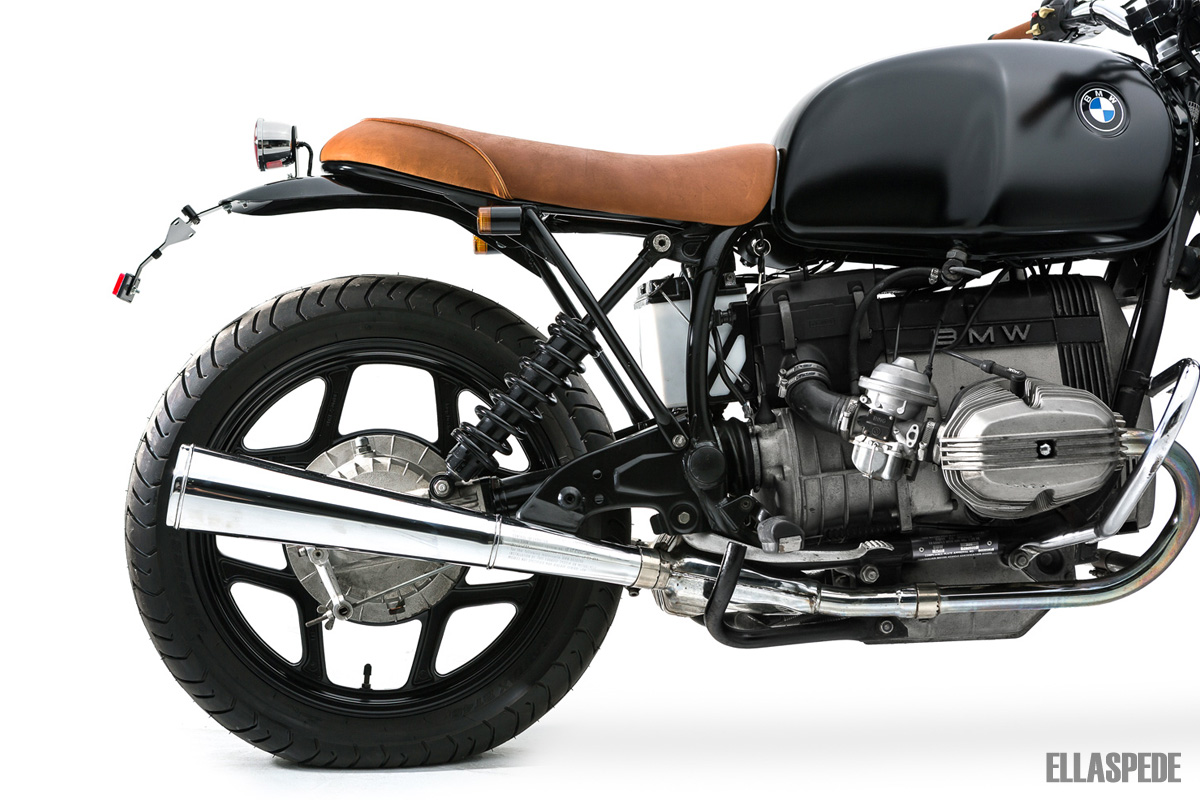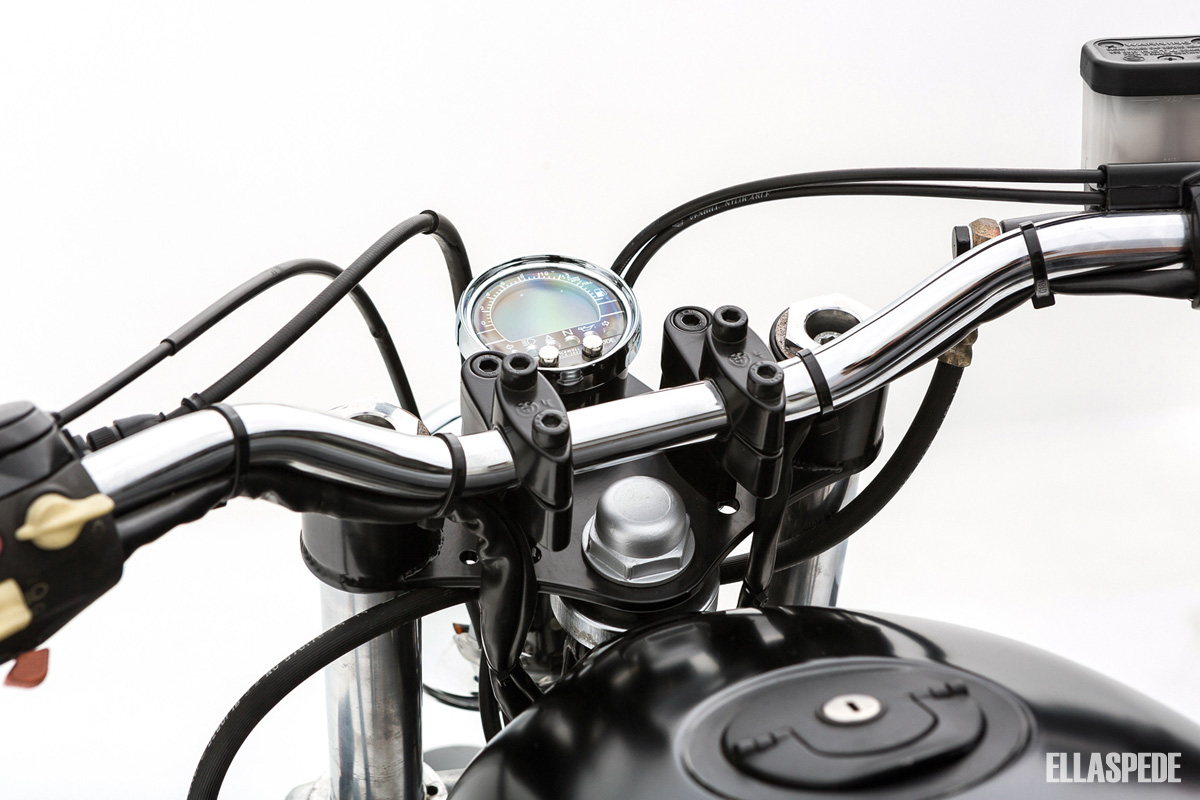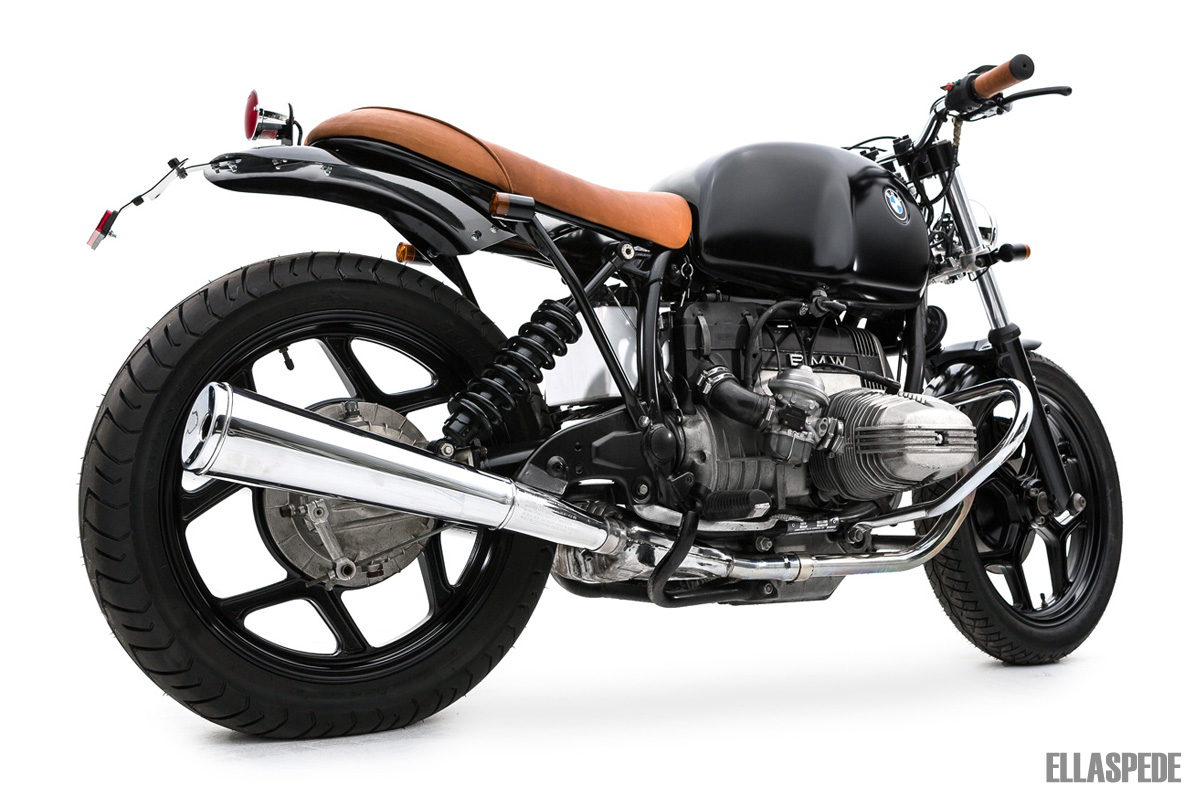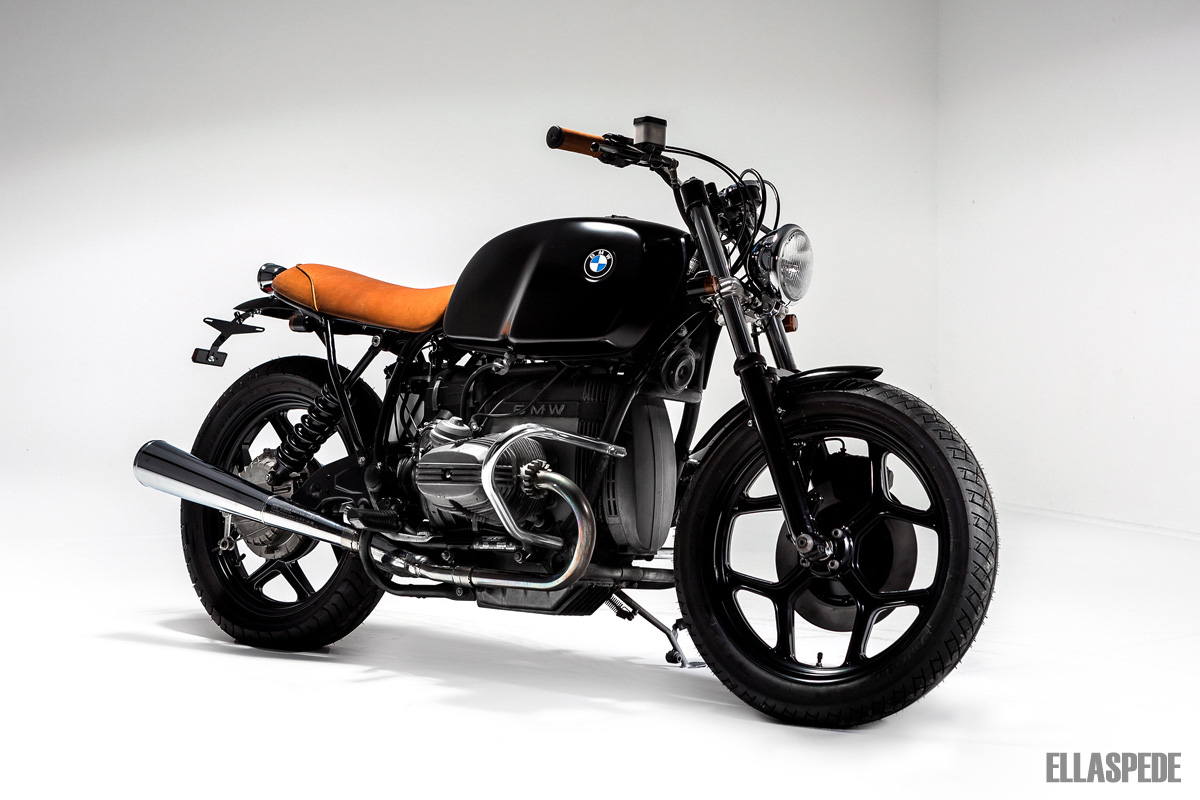 Albums we listened to during the build of this bike:
---
Photos and Features:
---
---
Comments (4)
EB236- Less is more

My fave build. imo best stance, beautifully simple clean lines and a awesome every day ride.





Ellaspede Response
Thanks Rog, we're glad you like it mate!
---
price

Hey How much are you seeling it for? Thanks I





Ellaspede Response
Hi Ivan, This bike is not for sale as it was built for a client. But if you're interested in getting a custom build done of your own just shoot us an email, drop in or give us a call and we can discuss some options. Cheers mate!
---
Interested

By:

Andrey

on 18 August 2019

What's the price? Thanks
---
EB236

By:

Matt Service

on 4 May 2019

Hey guys I've been rebuilding my R45 over a period ... and mostly it's finished and totally standard ... But out of curiosity - if I was to be interested in a custom, say EB236 - what monies should I be able to put on the table? Thanks





Ellaspede Response
Hey Matt! Good to hear that the R45 is nearly finished. You'll have to shoot us some photos or ride down to the shop when it's on the road. Shoot us an email at contac@ellaspede.com and we can let you know what kind of time and budget goes into creating something like EB236 too. Cheers mate, talk soon.
---
Leave a comment