COVID Update #3: West End Shop Closed to Public, Online Still Open!
Author: Ellaspede Date Posted:24 March 2020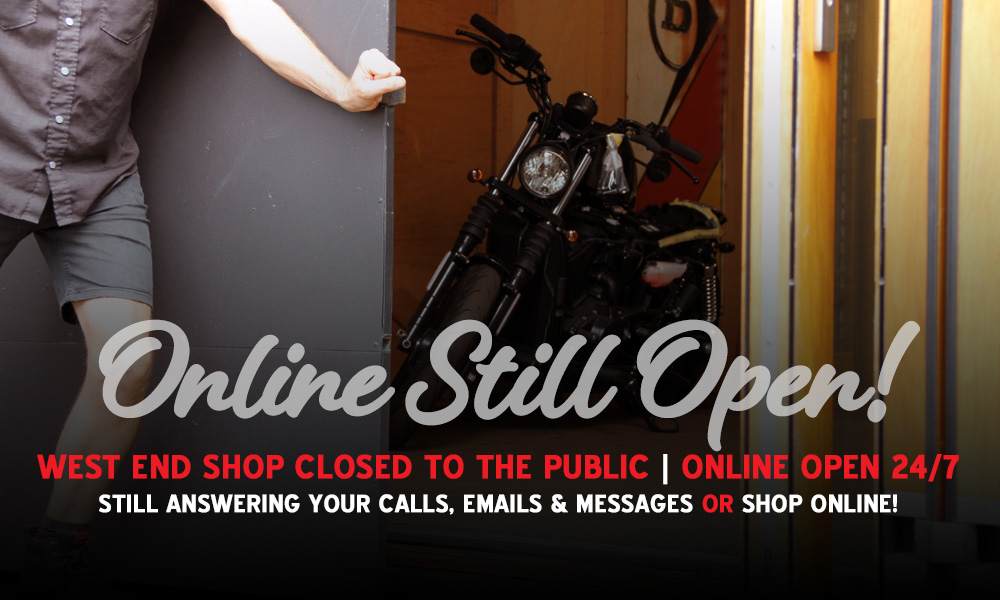 Things are changing pretty quickly at the moment, THANKS for keeping up to date & staying safe.
The West End shop & workshop will be closed to the public as of Wednesday 25 March 2020 until further notice. Our highest priority is keeping our staff & customers safe while doing whatever we can to limit all of our interactions so that together we can get on top of this.
We'll still be answering your calls, emails & social media messages PLUS you can still shop online as we're still packing & shipping orders.
We're still working on bikes behind closed doors & welcome all new custom enquiries as we can begin to plan, quote & accept in some bikes on a case by case basis.
If you can, keep supporting small businesses & each other while we RIDE this out!
---
Leave a comment