Vans X Cult Motorcycle Grips
Author: Ellaspede Date Posted:25 January 2019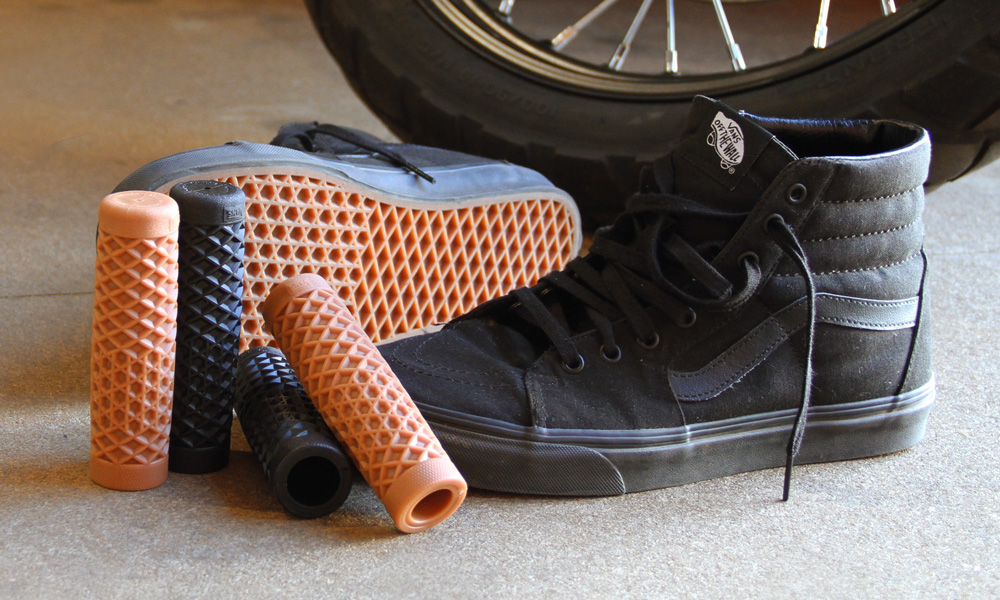 One of the world's most iconic grip patterns is now available to wrap around your motorcycle handlebars. Ellaspede are stoked to announce we now have the VANS x CULT Motorcycle Grips!
Available in both 7/8" and 1" sizes, the VANS x CULT motorcycle grips feature the classic Vans waffle sole pattern with a domed centre section for improved comfort. Made in the U.S.A. by ODI grips using their proprietary rubber compound for awesome feel and vibration dampening.
Features:
• Vans waffle sole grip pattern
• Domed centre for comfort
• Available for 7/8" (22.2mm) or 1" (25.4mm) bars
• ODI rubber compound
• 125mm long
• Enclosed ends
• Fits motorcycle throttle assembly
• Made in the U.S.A.
These grips have an awesome hand feel, being about half way between a 'firm' road grip and a 'soft' motocross grip. With some cool subtle details, rich colours and a classic Vans look they're pretty versatile, so we'll be using them on everything from Scramblers to Cafe Racers.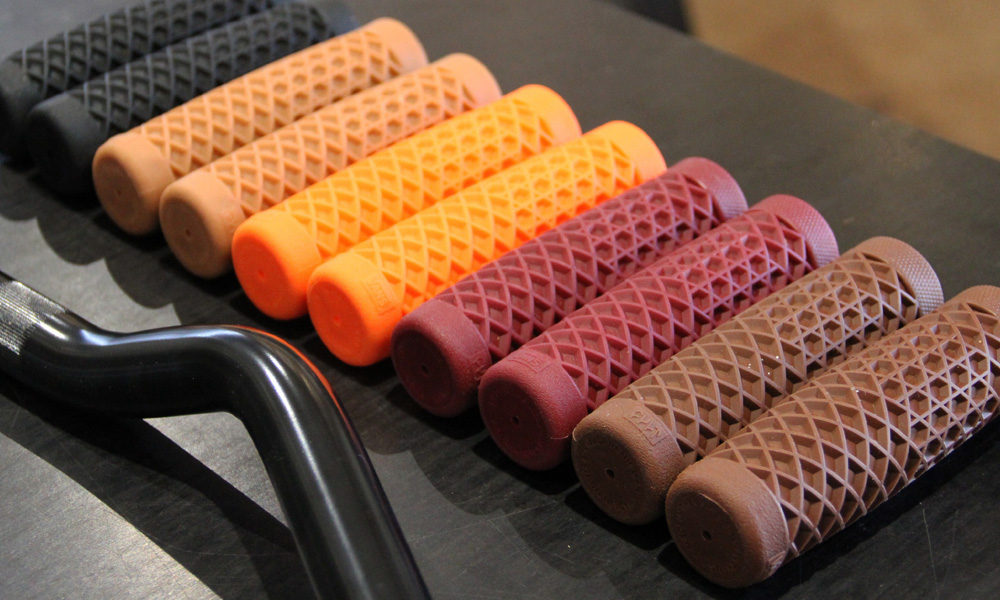 ---
Comments (3)
Vans grip

By:

Hisham

on 19 June 2020

Hi, may I know if the grips are still available? Please advise





Ellaspede Response
Hi Hisham, Yes the grips are still available, you can find them here https://www.ellaspede.com/hard-parts/grips/ Cheers!
---
Vans 7/8

By:

Meghann

on 27 April 2020

Will you be getting any stock back in soon?? Thanks





Ellaspede Response
Hey Meghann, We'll shoot you an email about exactly which ones you're chasing mate. Cheers
---
Vans X cult crew grips for Harley

By:

marylaine

on 18 May 2019

hi, I live in Byron Bay and am looking for Vans X Cult Crew Grips for Harley. Would you have them in stock ? Thanks heeps, Marylaine
---
Leave a comment