The Motorcycle: Design, Art, Desire
Author: Ellaspede Date Posted:24 November 2020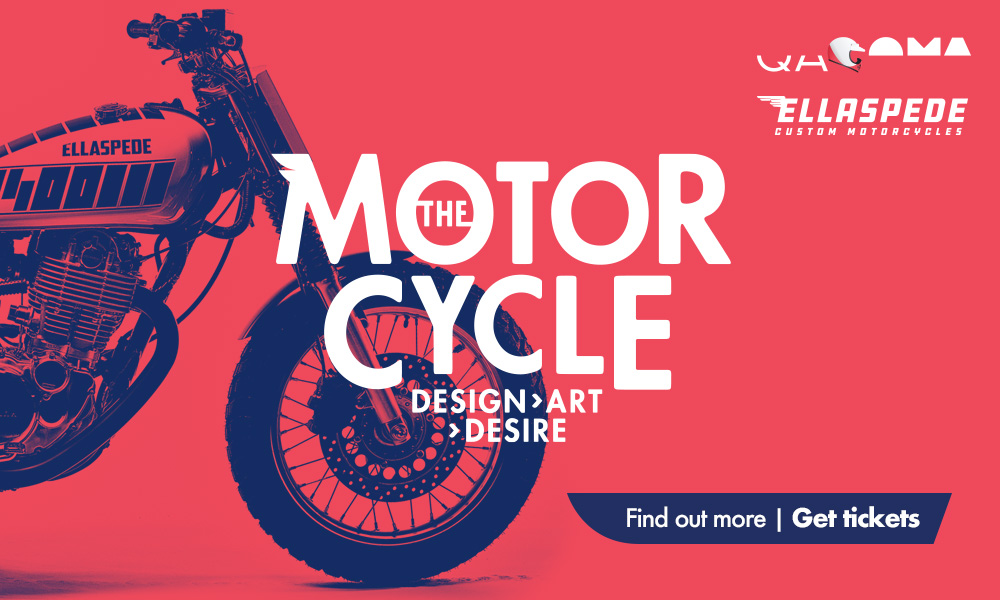 We're super excited to be an official part of 'The Motorcycle: Design, Art, Desire' opening at The Gallery of Modern Art (GOMA) on Saturday 28 November 2020! This year marks 10 years from Ellaspede first showcasing our bikes at Artisans gallery (curated by the talented Kirsten Fitzpatrick) in Fortitude Valley, fast forward to 2020 and we were invited to collaborate with QAGOMA (spearheaded by Michael O'Sullivan) on an interactive DIY custom bike build experience for this incredible exhibition.
We brought an art direction to the custom bike build experience and drawing on QAGOMA's unique cutting-edge design technology we've helped put together an interactive 'Build A Bike' area! You'll find it situated in the middle of the exhibition so you can dive into your own digital custom bike build at anytime. Plus, once you're finished the build you can post the photos direct to socials, just make sure you include the #ellaspede so we can check it out!
We'll also have our new 'A day in the life' video (Shot by the legendary AJ Moller) rolling on the screens in the 'Build A Bike' area, plus some of our favourite Dust Hustle clips. If you've ever been to our workshop you'll recognise a bunch of parts and pieces from around the shop on display too.
We'll see you there!

---
Leave a comment