COVID Update #1: Still Open, Closed Saturdays
Author: ellaspede Date Posted:19 March 2020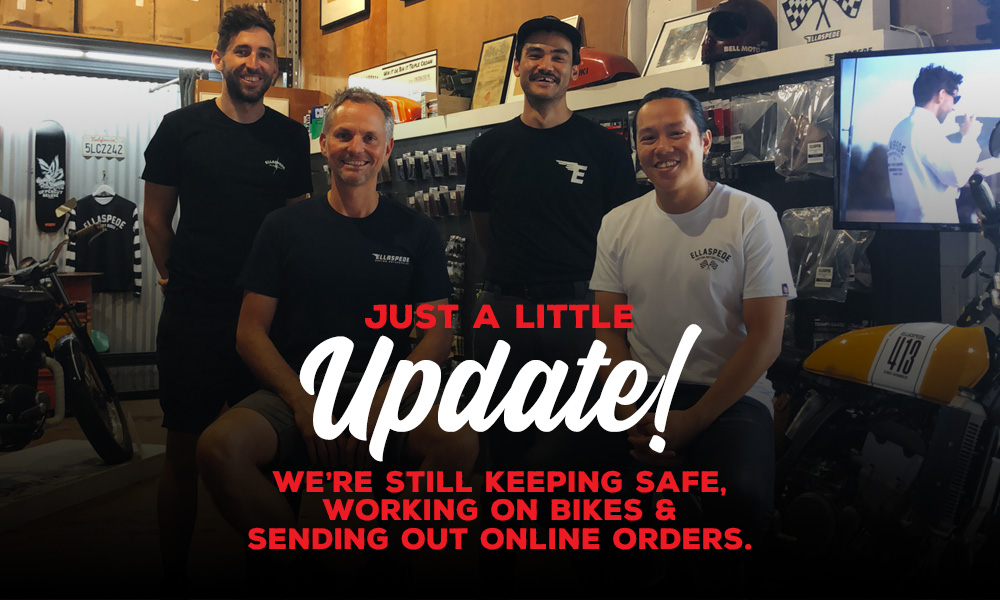 First of all THANK YOU, for your support up until now & into the future.
It's getting harder for small business in these uncertain times, but we're carefully working to continue serving all of our legendary customers & supporters.
For the time being we'll be closed on Saturdays, but will continue to service our standard hours of 7:30am-5:30pm during the week. If you need something please get in touch, we're still answering phones, responding to emails, sending out orders & helping with rad projects.
Riding your bike, chipping away at that garage project or planning your next mods are great ways to self isolate & support all the businesses that revolve around this passion that we love. So use this to your advantage!
It's a tricky time, but small business needs your help more than ever. Want to talk about a project, order some new parts or grab a fresh tee? Jump on the website, give us a call or shoot us a message, every little bit helps & with washed hands we'll all get through this together.
Cheers legends.
---
Leave a comment