POTM: Koso Hawkeye LED Tail Light
Author: Ellaspede Date Posted:1 November 2019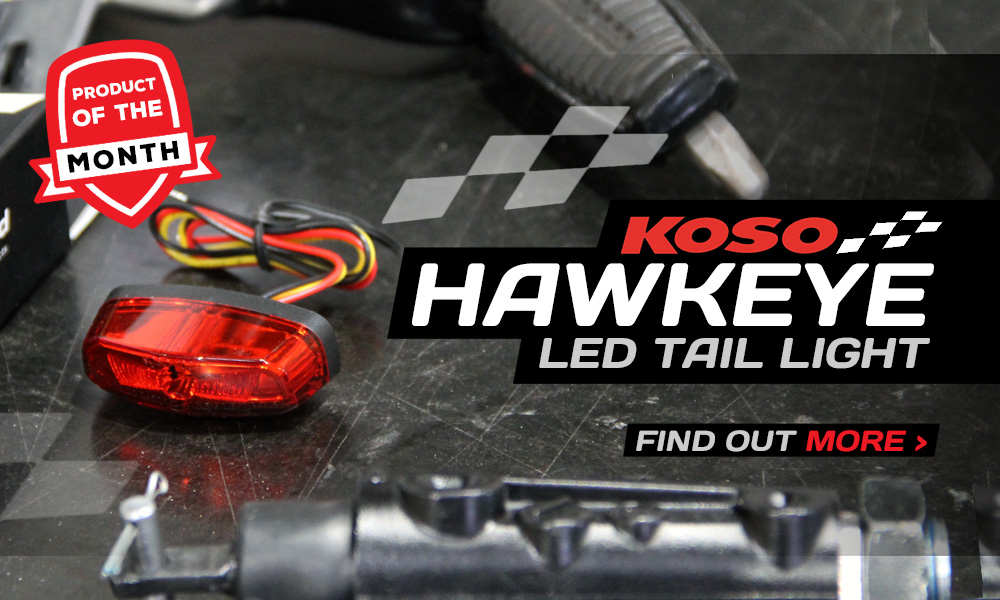 Product Of The Month: Koso Hawkeye LED Tail Light.
Let's take a look at one of our favourite little LED lights currently on the market, the KOSO Hawkeye motorcycle tail light.
Most of our stocked products come about from us wanting it ourselves for a build first, and then when we find something we like, get it in and check it out, use it on a build and are happy with the quality and performance then we make it available for you. And that's exactly what went down with the Koso Hawkeye.
We were after a small LED tail light with a really nice finish. Most of the small LED lights we've seen are average (quality) and just arent bright enough for daytime riding. The last thing you want is a tiny tail light that no one can see in the sun when you get on the clamps! The Koso Hawkeye is marketed as a 'high power' unit and it certainly delivers on that when it lights up.
It's got a flat mounting surface on the back so it's easy to install on a little custom bracket or any flat surface on the rear of your bike that will fit a 50mm x 17mm size. Mounting holes are 30mm apart and it comes with some nice mounting hardware too. Wiring in is a breeze with the convetional 3 wire setup for earth, tail and brake (black, yellow, red).
If your custom or stock bike is anything above an entry level machine then this is the quality of light you want to put on it. Koso are renowned for making a stack of OEM products, so this wont look like a cheap aftermarket add on even on a brand new bike. Plus at $65.00 AUD we think it's pretty sharply priced for a unit this nice.
Enough dribble from us, here's the specs you want:
Features:
Dual function (tail and brake light)
Built-in license plate light
E-marked
Universal fitment designed to fit any application
Standard 3 wire setup (Black, red, yellow)
2 x M3x10 mounting bolts and washers supplied
Dimensions:
50mm (2") wide
17mm high
24mm deep
Distance between mounting holes on back: 30mm
About KOSO:

Koso, a synonym for quality and performance. With 30 years of experience designing and manufacturing high quality products, Koso has become well known across the powersports and OEM industries for its good reputation for reliability, innovation and capability.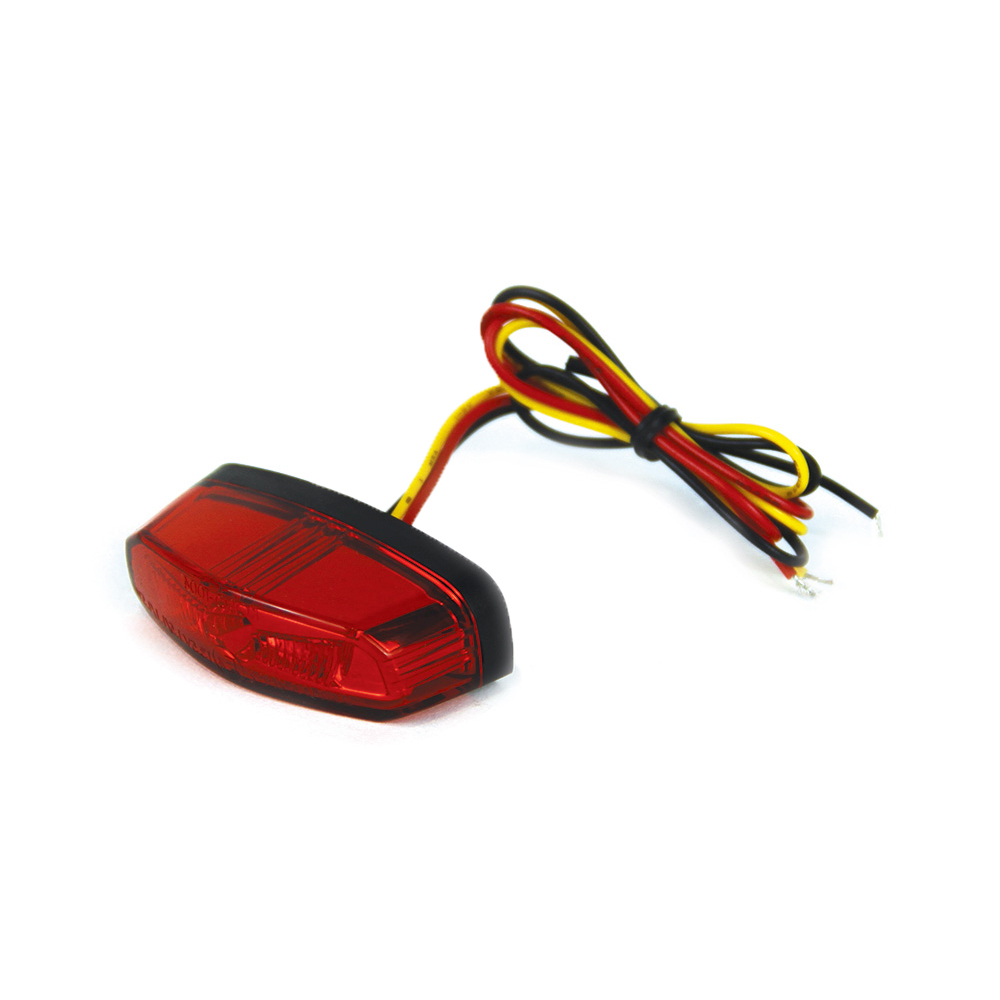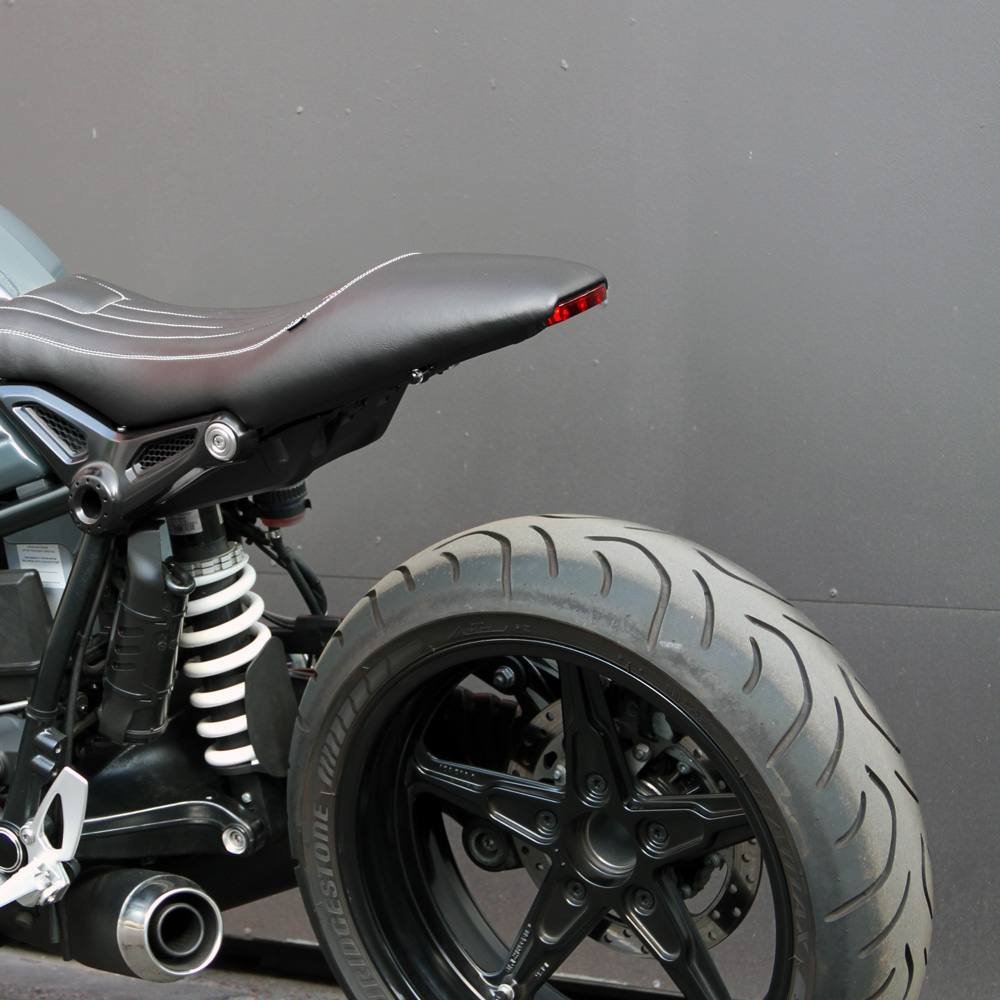 ---
Leave a comment