POTM: Ellaspede Airhead T-shirt
Author: Ellaspede Date Posted:15 January 2020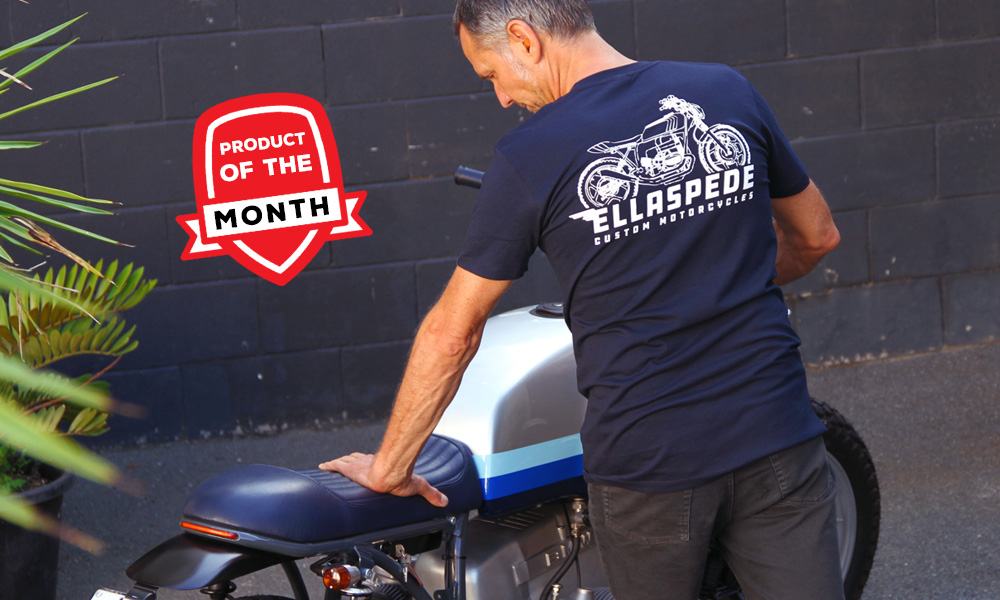 Product Of The Month: Ellaspede Airhead T-shirt
These days we like to keep our apparel range pretty tight, only releasing a new print that we're super stoked with and we know our own team will be wearing for the months and years to come.
So when we started working on the Airhead tee, we knew it would have to sneak in as a product of the month!
What do we like about it the most? We wear alot of black tees because they can take an absolute thrashing in the workshop and still look good when we're out and about. But when we want a little break from black, the dark navy is our next on call because it has the same hard wearing characteristics but brings in a little colour.
We've been doing alot of BMW builds in the last few years, so we decided to base the bike image on an 'Airhead' BMW, hence the name. But despite the brand, the artwork captures a street tracker style that is super popular at the moment, so it's suitable for anyone into that type of custom.
Enough dribble from us, how much can you really talk about a damn tee! Here's the specs you want:
Specs:
Looks rad
Front and back print
150 GSM 100% Cotton
Stitched sleeve logo detail
'Straight cut' unisex fit
Preshrunk to minimise shrinkage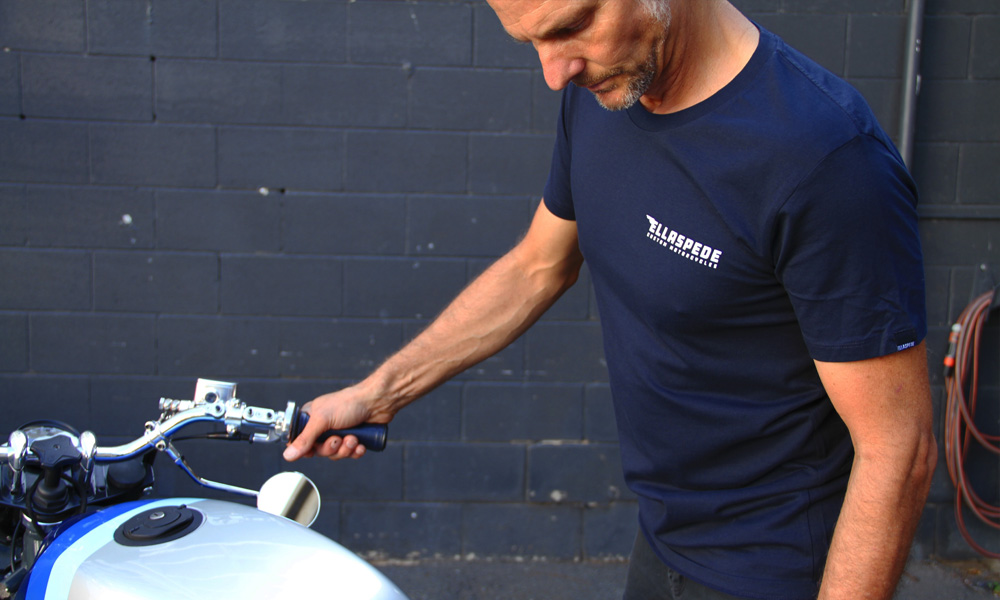 ---
Leave a comment