Our latest: Triumph Scrambler
Author: Ellaspede Date Posted:17 August 2017
If you're a massive fan of Steve McQueen's desert sleds but the only sand near you is that of Australia's iconic surf spot Noosa, what do you do? Combine that inspiration for a custom motorcycle build of course!
Jonathan was always a big fan of the "king of cool's" British bikes but didn't want to copy the look when the time came to create his own. His version was to draw more inspiration from his home on Queensland's Sunshine Coast, with a tough but clean influence.
So, in Jonathan's mind the Dune Racer was born as his own version of the original desert sleds, just with more of a beach theme.
Given the inspiration it was only ever going to be a Triumph donor bike, so when the tidy 2013 Scrambler rolled into Ellaspede it was wheels in motion for Jonathan's Dune Racer.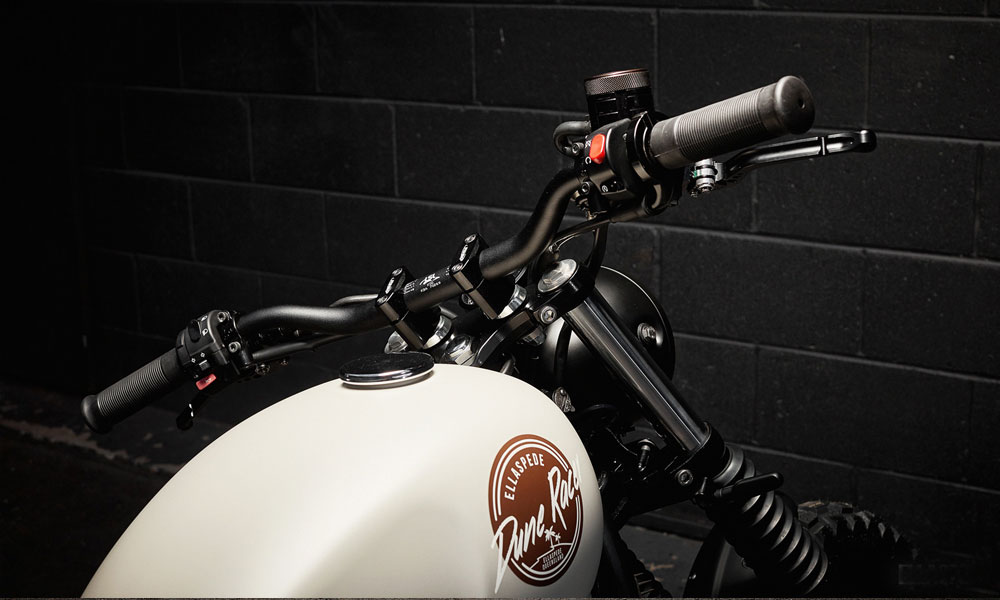 ---
Leave a comment