It's Back! Dust Hustle 2016
Author: Ellaspede Date Posted:28 April 2016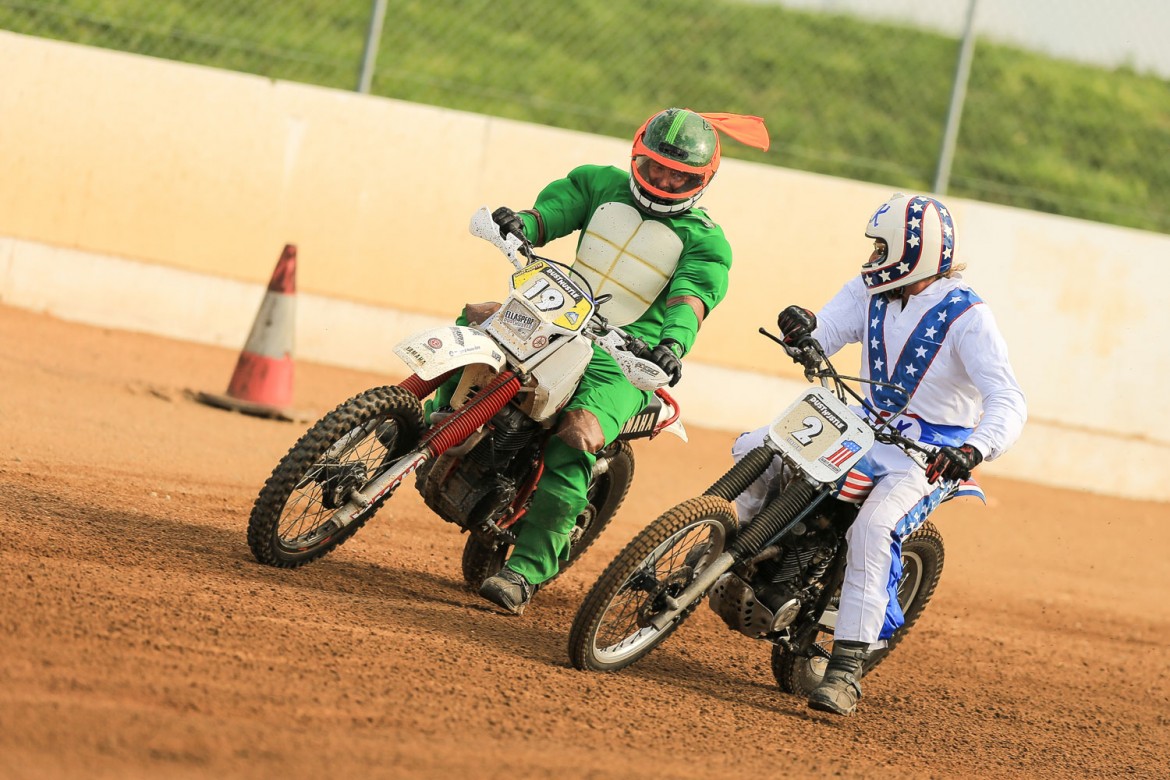 The highly popular Ellaspede Dust Hustle inappropriate dirt track event is officially back for 2016 with this years dates for the event and rider ticket sales just announced.
In 2016 the rider ticket sales will be split across 4 days to help ease website congestion and further differentiate which class riders are entering into.
Key dates for the 2016 Dust Hustle are below:
Monday 6 June 2016 - Clutchless Scooters & Posties class tickets on sale from 12 noon
Tuesday 7 June 2016 - Risky Road Bikes class tickets on sale from 12 noon
Wednesday 8 June 2016 - Old Mates class tickets on sale from 12 noon
Thursday 9 June 2016 - Enduro & MX class tickets on sale from 12 noon
Saturday 3 September 2016 - Dust Hustle 2016!
Rider tickets are available for purchase in store or online, but we strongly suggest buying online to avoid any possible delays in store on the day. In 2015 the entire field of rider entries sold out in 3.5 hours when tickets went on sale, so we expect 2016 to be another frenzied affair with the interest we've had so far.
Building on the success of the event in recent years, 2016 will see further additions to the event which increase the spectacle for spectators and riders. This year will see more sponsor and trade stalls, more food options, a better bar setup and even a bike show accompanying the on track action.
A number of pro riders will also be lining up on the start grid to mix it up with entrants before wheeling out some race tuned machinery for demos during the lunch hour. One of the highlights of Dust Hustle is always the eclectic mix of rider outfits and motorcycles. This will be a further feature of the 2016 event with the riders parade lap during lunch allowing everyone to get a good look at the lads and ladies who are the real stars of the event.
Continuing on from previous years events and one of the most popular feature of the event is the unlimited pit access for spectators. Get up close with the riders and bikes with unprecedented access to the pit area throughout the day. For the latest information on the Ellaspede Dust Hustle visit www.dusthustle.com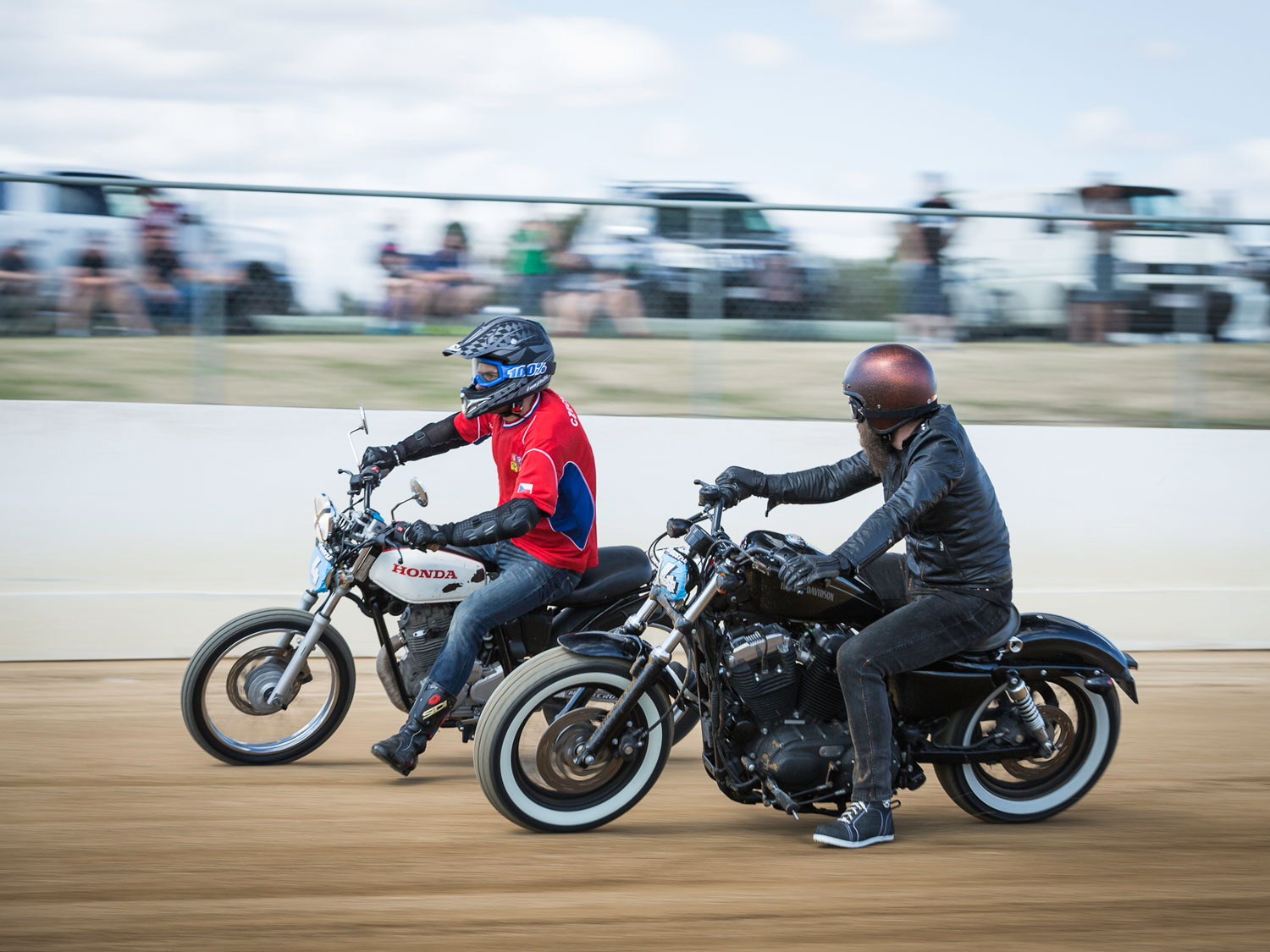 Photo: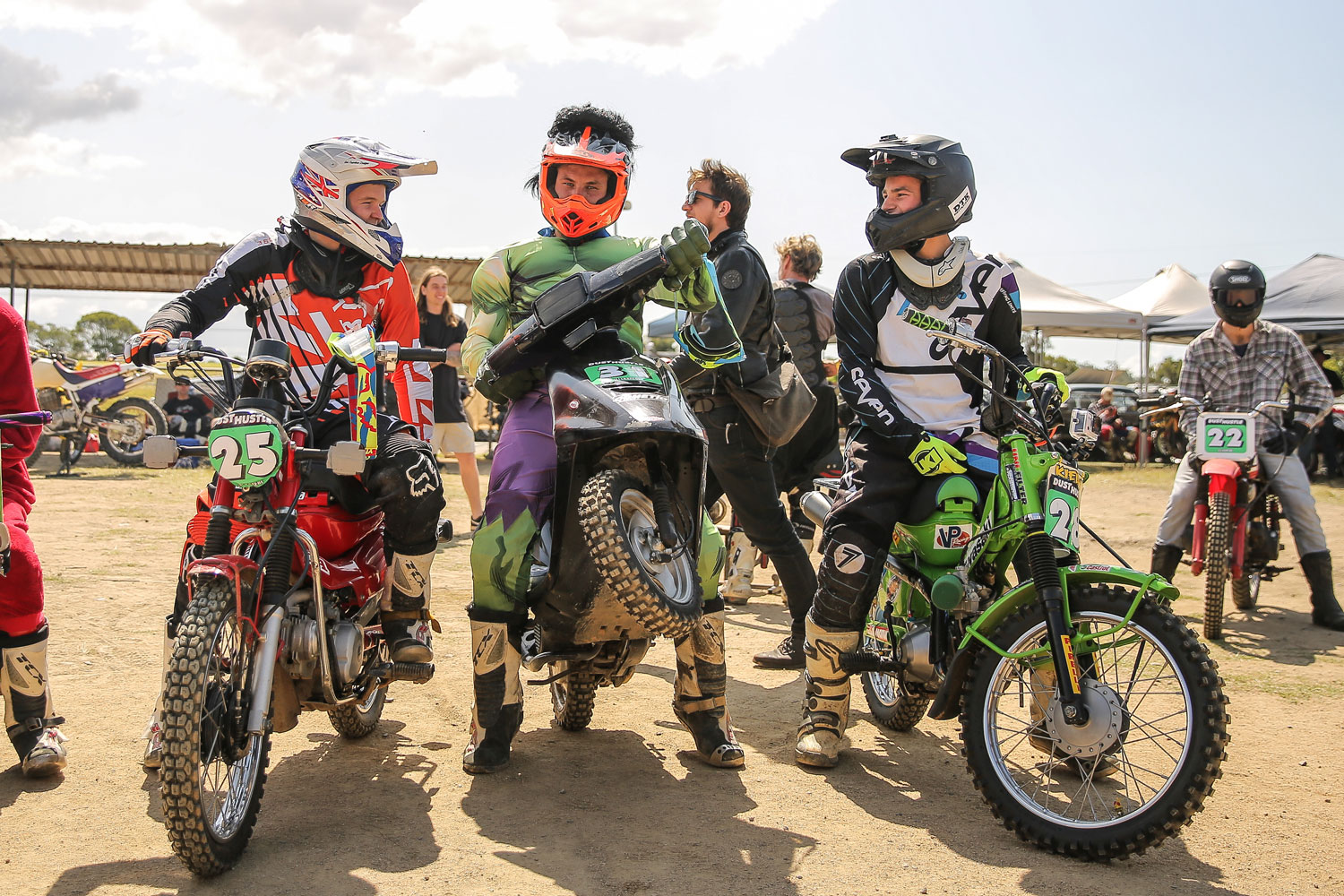 Photo: Stephen Hope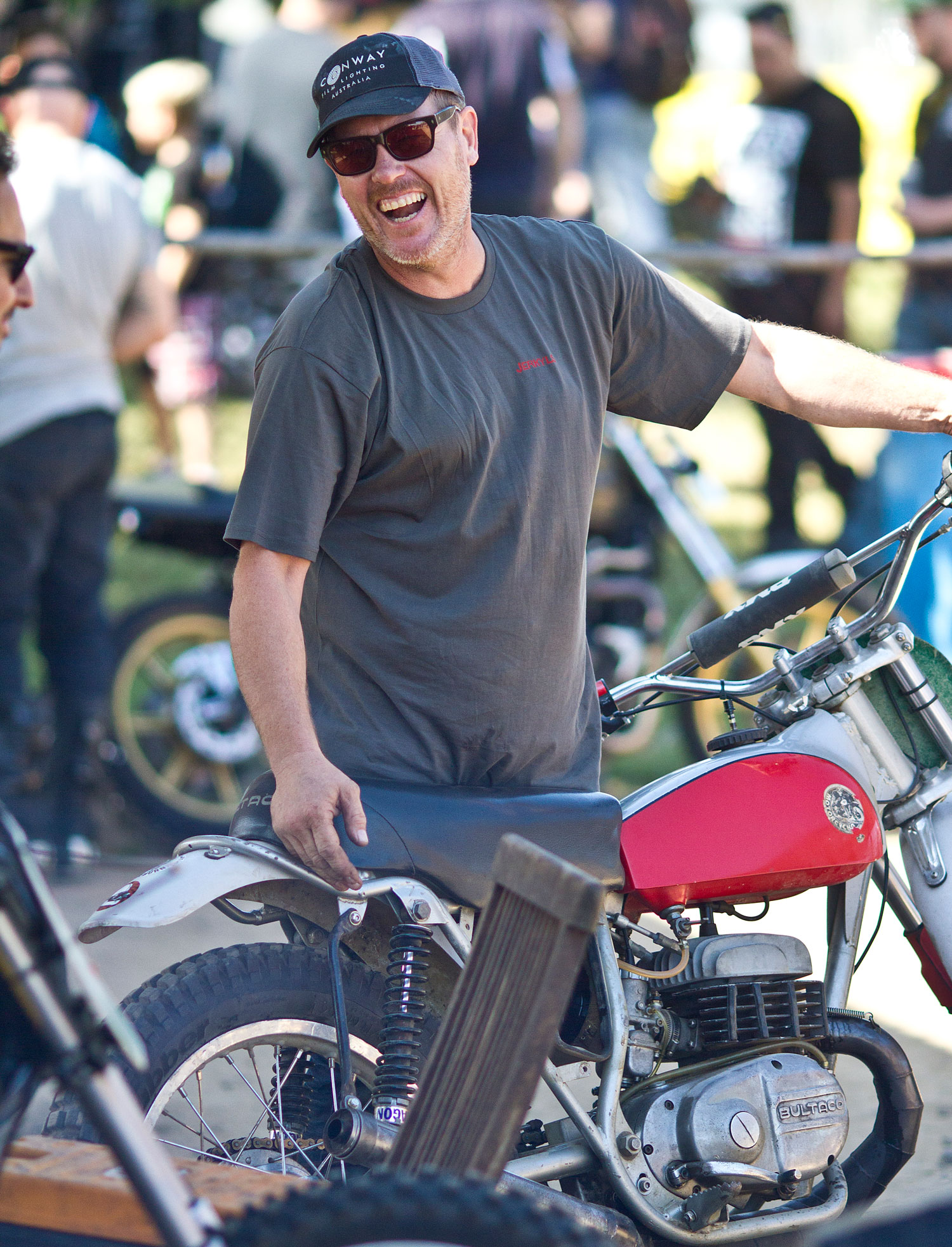 Photo:
---
Leave a comment