Ellaspede Yamaha SR400 Customs
Author: Ellaspede Date Posted:2 December 2016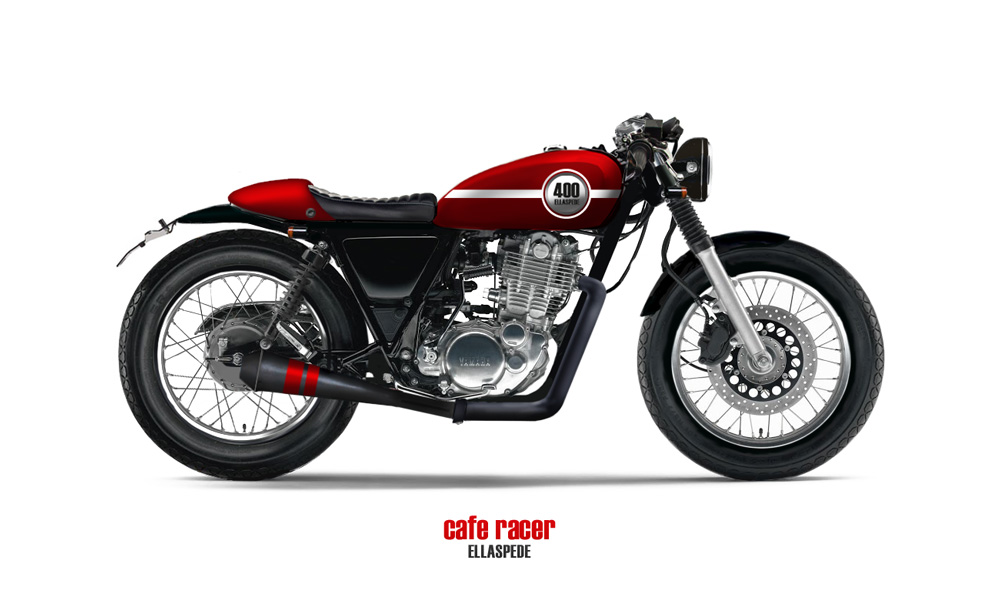 Last year Ellaspede were approached by Yamaha Motor Australia to concept and design some custom options for the reborn SR400.
Constructed from a range of custom and bolt on parts, we developed 3 concepts for the SR400 which satisfy a variety of our favourite custom styles with minimal modifications. Each of these never-before-seen concepts are based on some simple modifications to get the most out of the new Yamaha.
These Ellaspede concepts can be applied to your new Yamaha SR400 in varying levels of specification. Contact Ellaspede for prices, options and availability.
URBAN RUNNER Motorcycle, usually a paired-back version of the original bike. Built to a budget, these bikes can take various styling cues from Cafe Racers, Bobbers and / or street tracker bike genres. This mixing of styles could be seen as non-conformity or as a contemporary interpretation of the cafe racer or bobber.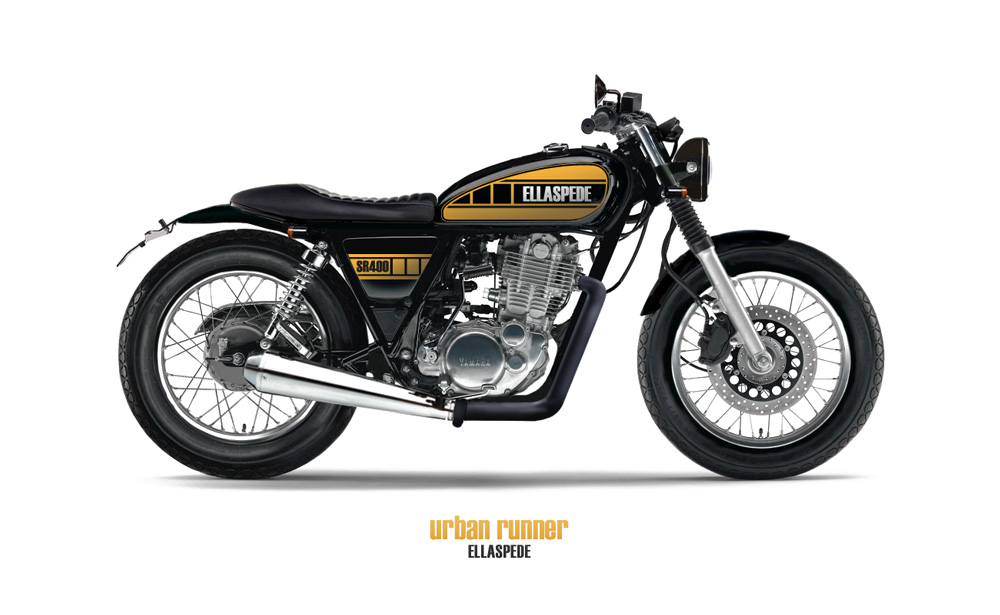 CAFE RACER Motorcycle, originally built with the intent of reducing weight, increasing performance and improving handling. Whilst this could mean many things, generally the visually accepted style cues include clip-on handle bars, a thin humped seat for leverage, a narrowed, scalloped tank for tucking ones knees in to aid aerodynamics and a reduction of non-essential items.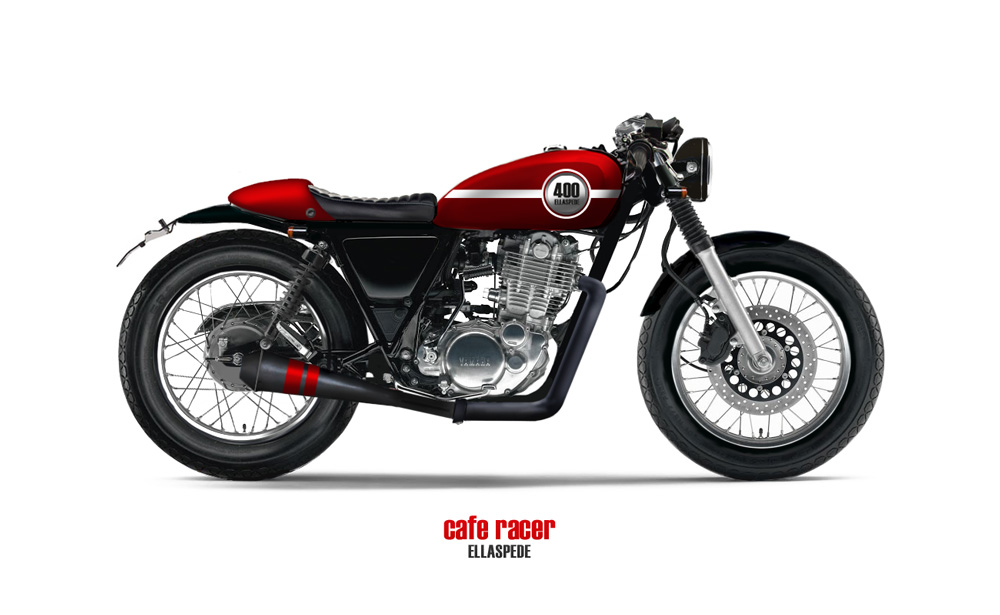 STREET TRACKER Motorcycle, combining elements of cafe racer, scrambler and flat track genres. May have motocross style handle bars, an upright riding style, flat seat, potentially sporting dual-sport or even knobby tyres.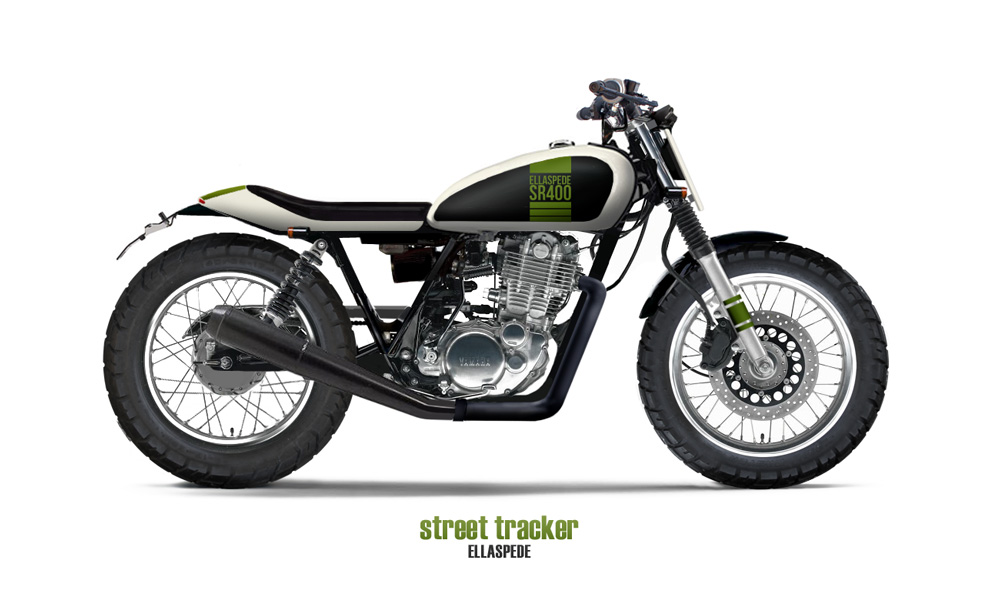 ---
Leave a comment