The Ellaspede Custom Build Process
Author: Ellaspede Date Posted:8 November 2018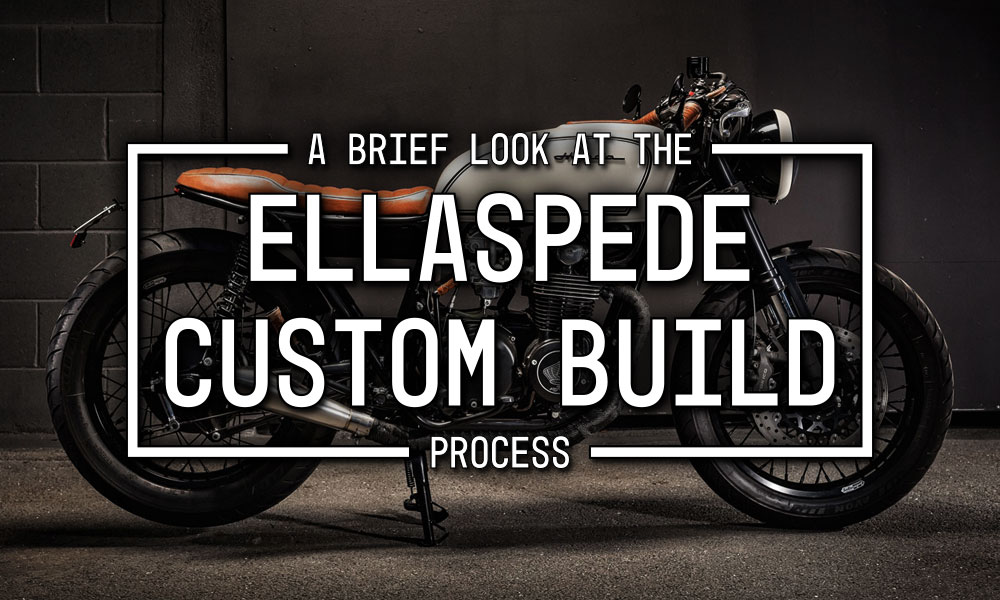 We often get asked how we work with our clients to build a custom bike. While there's a sometimes a few different ways we can go about it, generally we follow the steps below to get it done!
We specialise in creating custom motorcycles for both private and professional clients. We design and build the motorcycles from our base at West End in Brisbane, Australia with an in house team of Industrial Designers and trained Fabricators.
Although Ellaspede understands that each custom motorcycle is unique, we're able to apply a well-structured process to the experience. We clearly lay out the build process with our design concepts and bill of materials documentation providing a thorough break down of each step along the way.
If you've ever been down to our shop you'll see all styles of bikes, from café racers and custom choppers to brand new bikes and racing types. Why? Our clients projects (and our interests!) range from bespoke parts fabrication to large corporate builds, so we're experienced enough to take on your next two-wheeled venture.
Below is a brief outline of our process and what's involved.
Step 1: Initial Estimate. Upon first contact (usually over the phone) we'll briefly discuss the customer's ideas and perhaps give a rough verbal, 'ball-park' price range estimate. If the customer wants to move forward we'll arrange a suitable time for a consultation.
Step 2: Consult. This is usually in person but we often have interstate and overseas enquiries, so can also conduct a consultation via phone, email, Skype or Zoom. Most people will have already compiled inspiration images of bikes or parts of bike they like. We ask you to bring these along to the consultation to give us a better understanding of your preferences. At this stage we'll have a reasonable idea of what you like and what you're wanting to achieve. We may give another verbal idea on ball-park costs or move forward to either concept and/or quoting.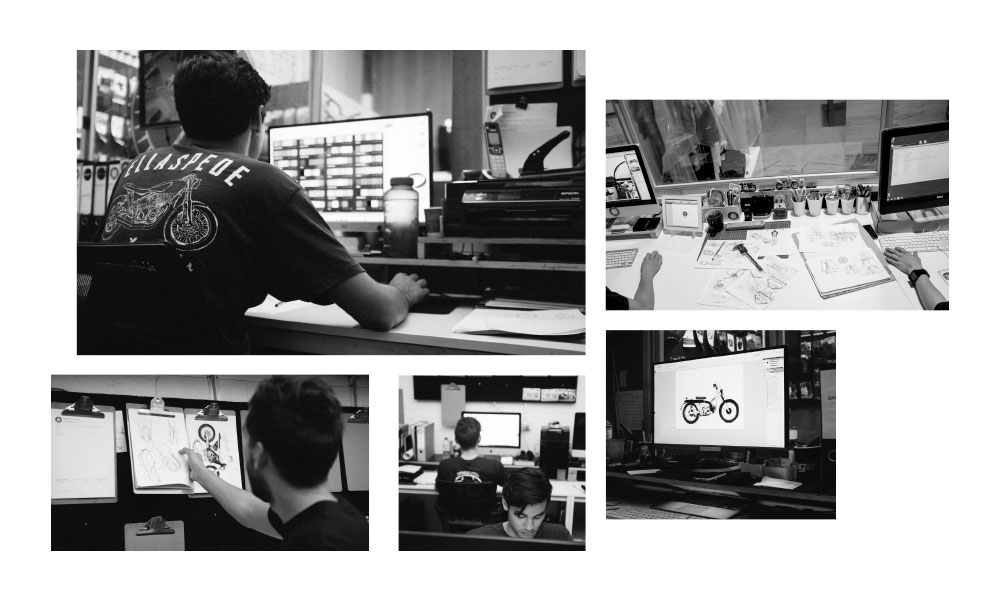 Step 3: Concept. Depending on the level of major build you're considering, a visual concept may be a valuable inclusion. The concept is generally a photo-edited side view rendering of what the bike will look like in its finished built form. It can combine your inspirational elements and our input so you can better visualise what your custom bike will look like and whether those elements work well together.
Step 4: Quote. This usually is a full bill of materials quote. The quotes are comprehensive and encapsulate everything known that needs to happen to the bike from beginning to end. Should you change your mind or if something unexpected emerges during the build, we can also alter the quote to reflect any specification updates.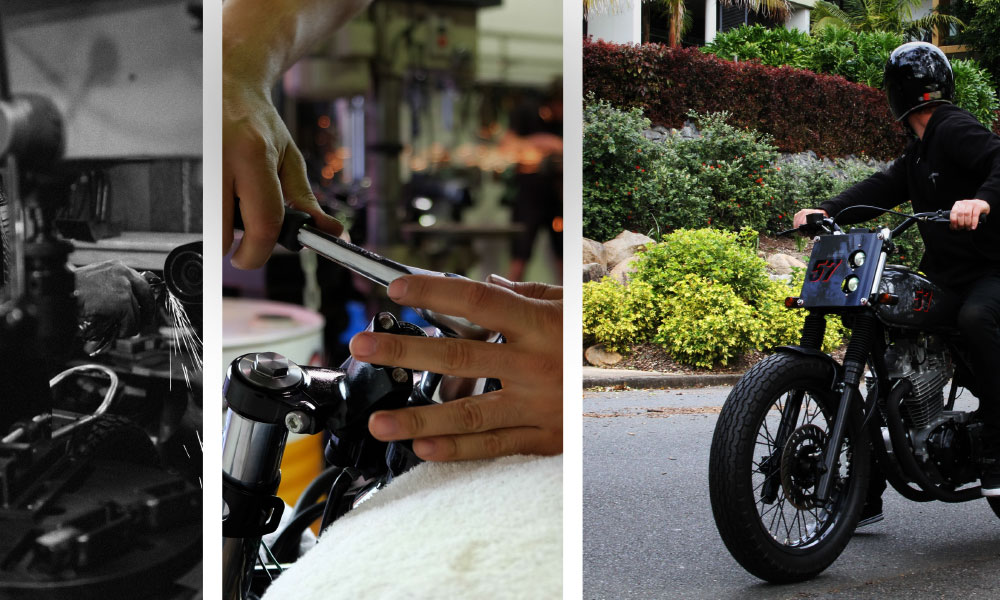 Step 5: Deposit. When the customer is happy to proceed we issue a 50% deposit invoice prior to the start of the build. This allows us to purchase the known required parts and generally have them in-house prior to the commencement date.
Step 6: Getting the bike to us. For local customers we ask to see the bike in Step 2, but sometimes this isn't feasible. For distant, interstate or international builds we require the customer to arrange delivery of their motorcycle to us at this point.
Step 7: Customising. This is when we actually start the physical work on your bike. Tear-down, fabrication, performance upgrades, electrics, paint/powder coat/polish finishes, final assembly and testing.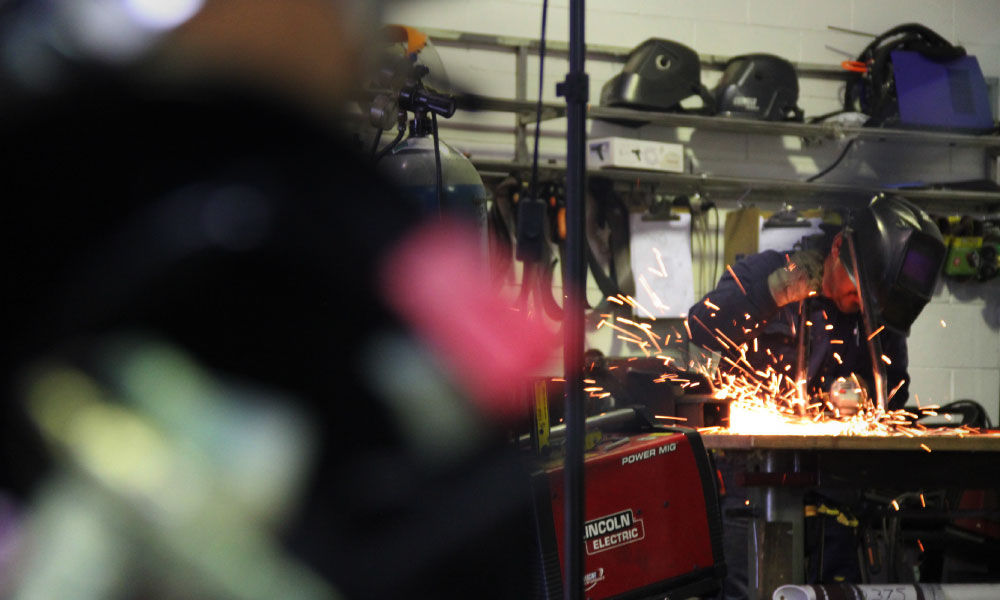 Step 8: Test riding and ironing out any bugs. As you can appreciate, when a bike is disassembled, worked on and reassembled, testing needs to happen to ensure everything is as it should be, given the allowed scope of works.
Step 9: Photoshoot. If applicable, we do a complementary photoshoot on certain major builds, after which you will be provided high resolution photos of your bike to keep.
For a closer look at some of our bikes and what we do, head to our Bikes section on the website or if Instagram is more your thing, you can find us at @ellaspede.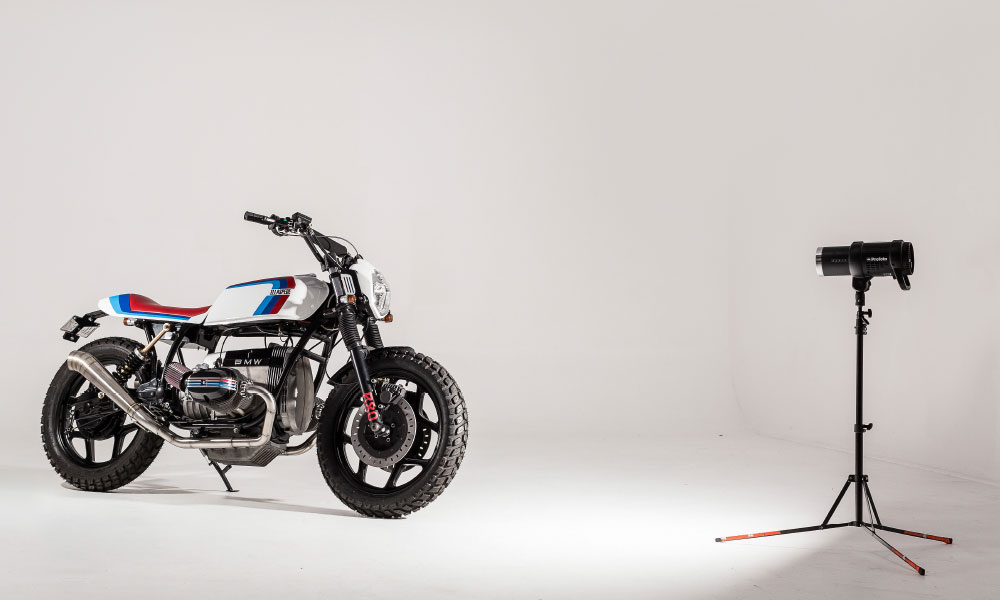 Step 10: Pickup/Delivery/Shipping. Local customers can pick up their completed bike from Ellaspede on agreed date. Distant customers are required to arrange shipping of their motorcycles.
Step 11: Online launch. For certain major builds that we feel are unique or achieve a certin level of change, we are approached by online forums or media platforms to feature the bike. We use this as the official launch for the finished bike. Once 'launched' the bike will also feature on the Ellaspede website and social media.
If you have any questions or queries don't hesitate to give us a call, drop us an email or pop into the shop.
---
Leave a comment