The Top 10 Tips for Moto Isolation!
Author: Ellaspede Date Posted:7 April 2020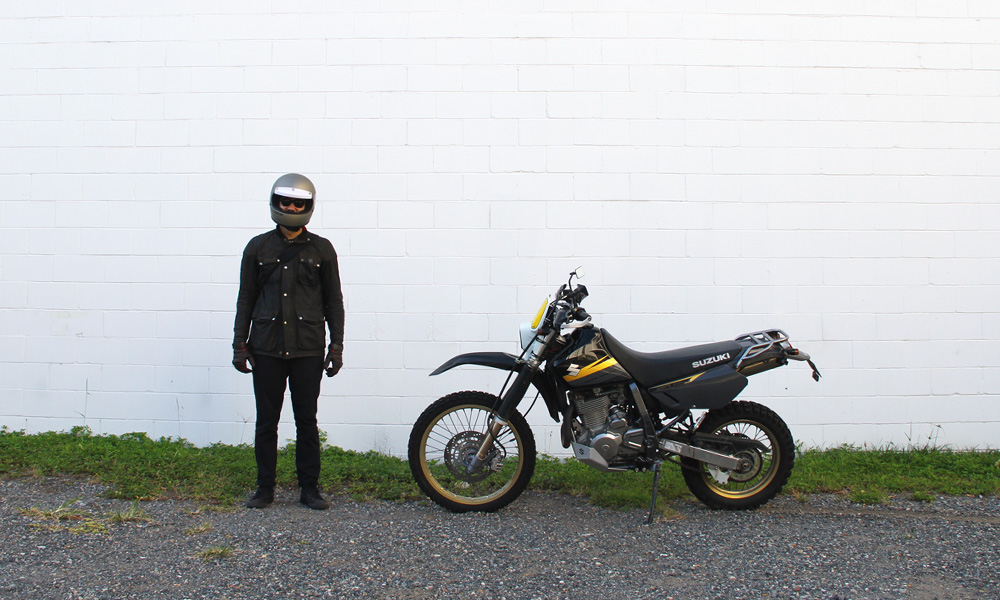 Turf the generic 'isolation to-do lists', we've put together the HOT list of legit tips and time-passing jobs to get you through the COVID crisis and blasting out the other side like a legend.
We all have to do our bit so this virus disappears quicker than rider tickets for Dust Hustle, so follow the appropriate local information for your area, wash your hands and lets get to the TOP 10 tips. (Note we sucked you in with the use of 'TOP', but you're here now so read on!)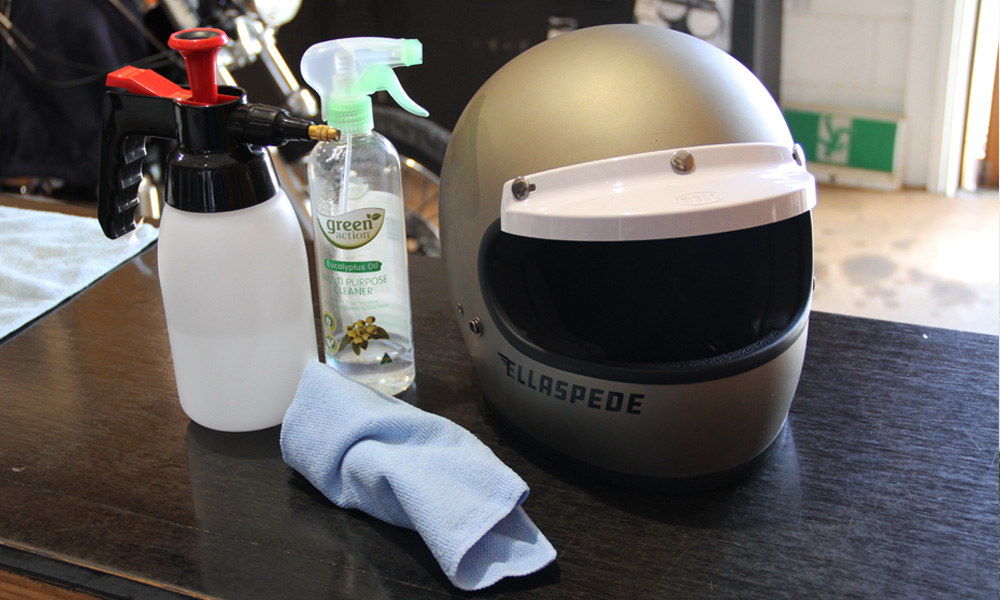 1. Disinfect your helmet
Let's be real, who has ever done this? Sure we keep our helmets clean, but now is a good time to break out the disinfectant and give them a once over. If you can't find anything specific on the disinfectant label about use on the surface of your helmet then we recommend just testing it on an old lid or a small area of your helmet first, just to ensure the high alcohol content wont affect or dull the finish of the helmet, visor or inner. Key focus for cleaning should be on the inside around the mouth and nose area!
This is also primetime to wash all the removable pads in your lid too. In many helmets you can actually remove the whole liner if you're careful, so that's worth doing as well. Getting the full liner back in can be tricky, but just take your time (because you've got shedloads of that right now!) and you'll be fine. If that doesn't work just throw the whole thing over the fence and buy a new one from your local (supporting small business etc etc).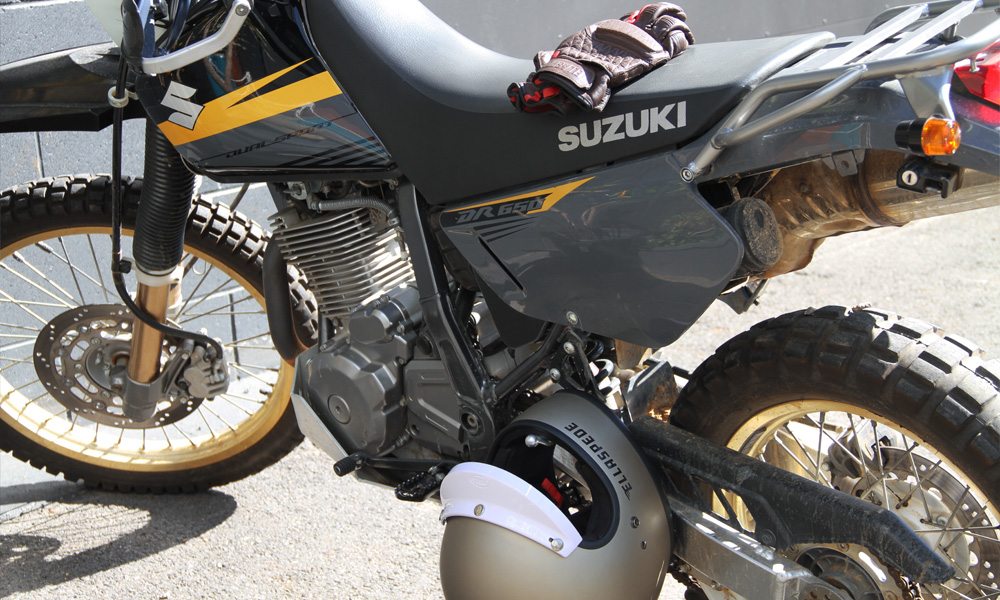 2. Careful where you put your gloves / helmet
People think that because they're wearing gloves they can touch whatever they want and be protected, but it's the cross contamination that's more dangerous than kicking a KX500 in thongs. If you've got motocross or synthetic gloves then SWEET, you can just throw them in the wash. But if your gloves are leather or similar then they're not easily cleaned once you touch something potentially contaminated.
Here's a few tricks to stop the spread:
Avoid wearing your gloves while filling up at the servo. The pump handle is dirtier than last place's number board in a mud race, so even if you wear gloves to fill up you're going to put those same gloves all over the bars/levers/keys and contaminate everything there too. Use some paper towel from the servo to grab the pump to fill up. Or if you remember, chuck a few disposable gloves under your seat.
Avoid putting your gloves in your helmet when you get off. Anything you touched with your gloves could be transferred straight to your head next time you put your helmet on.
Avoid putting your helmet on the end of the bars or over the mirror when you pull up. Again, these are 2 places you'll be touching with your hands/gloves so we want to avoid putting your helmet anywhere near them as it's a prime way to transfer a contaminated surface to your face. If you don't have a helmet hook to hang your lid on then disinfect one of the pillion pegs and hang your helmet on that while you're out and about. Got a passenger? You probably shouldn't at the moment, but if you do they just volunteered to hold your helmet while you fill up!
Got any other tips? Let us know in the comments below!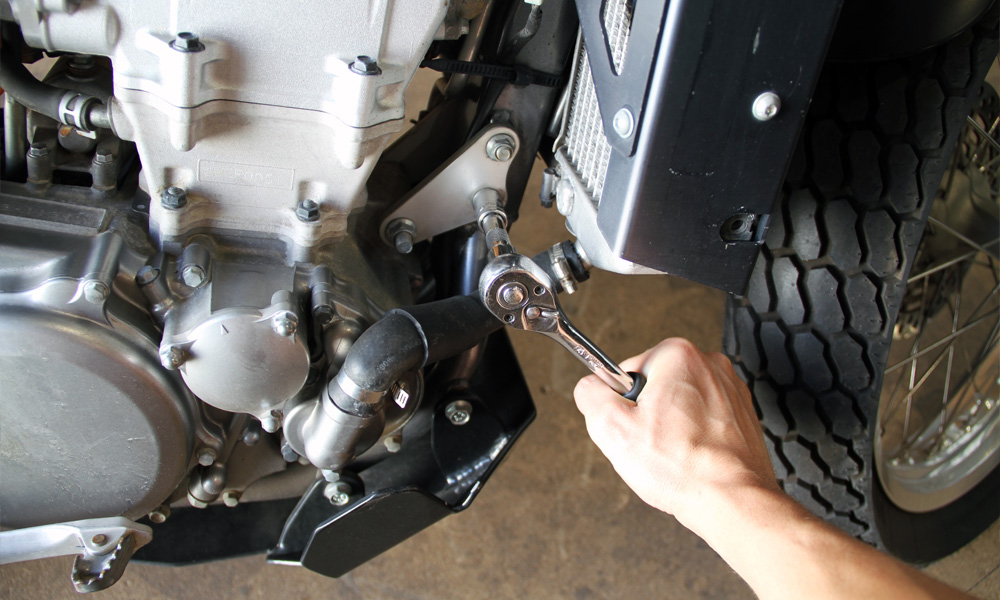 3. Bolt check the bike
You know when you get your bike serviced (like properly serviced at a good shop) and it comes back feeling all fresh and tight? 75% of that feeling is probably because they did a full bolt check on your bike, tightening everything to factory specs.
This is one of those jobs that you'll probably never do unless you've got too much time (like now), but it's so worth it. We recommend removing the seat and tank too (unless you own a Ducati Scrambler, removing the tank on those sucks) so that you can get to a whole stack more bolts and mounts.
If you really want to go wild you can look up the factory torque specs for every nut and bolt on your bike, but for most normal people we just recommend making sure everything is tight (being careful not to over tighten if you're a suburban THOR). If you find something loose (engine mount bolts are serial offenders!) then before tightening those just back the bolt/nut off and wack some loctite on there to avoid it happening again.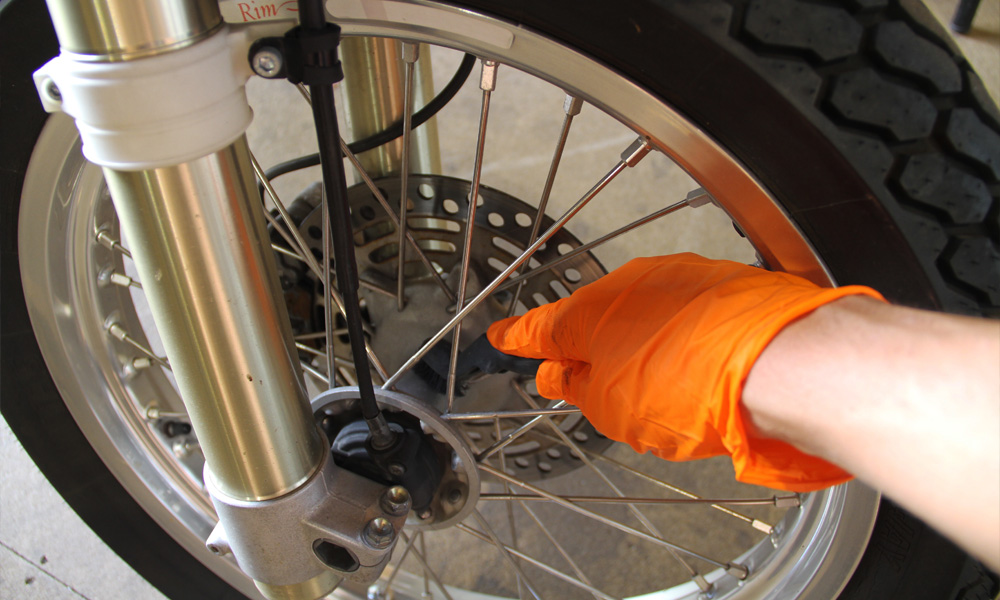 4. Clean your spokes / hubs
Make sure you've got the radio on and a couple of beers for this one because you're going to PUNISH your fingers and test your patience! Usually with spoke wheels they'll get a 'once over' as part of your normal bike wash, but now is the time to get in there and give them a SAVAGE clean. This is a good one to do once every 6-12 months anyway, especially on a daily rider or dirt squirter as clean spokes/hubs look SOOOO NICE.
You'll want to get in and around every single spoke and nipple, so a flexible cleaning or polishing pad is handy. Then a small plastic bristle brush (an old toothbrush will work too) is a good way to get to those hard to reach spots on the inside of the hubs that your fat sausage fingers (most of us) wont reach.
Hot tip though, DO NOT get any type of lubricating cleaner on the disc rotors and try to avoid it seeping down into the drums if you have those old cable stretchers. Most brake pads are super absorbent, so if you get any lubricants onto the disc, drum surface or pads themselves then they're compromised and will never have the same braking performance (Cue your big talking mate… 'who uses brakes anyway, RIGHT?!').
What's your favourite cleaner for wheels and hubs? Let us know in the comments below!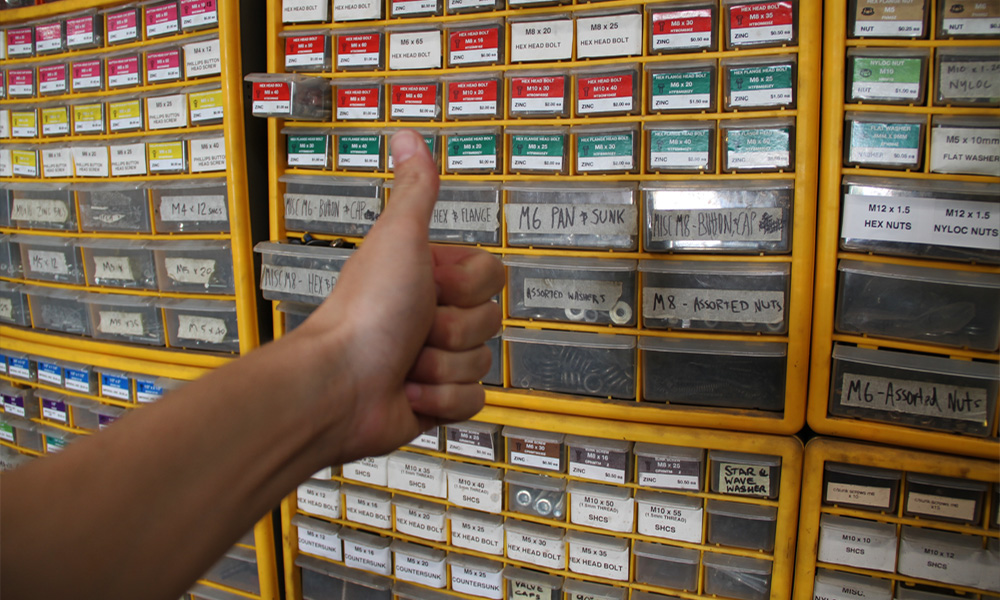 5. Organise your garage / workspace / parking area
Sounds boring (actually is kind of boring), but once you get it done you will 100% be glad you did it! It's the same feeling as putting on a fresh pair of jocks, it just takes way longer to achieve. Start with something as simple as having a dedicated helmet and jacket hook to put your gear on is such a nice little thing you'll appreciate every ride if you don't already have one.
Labeled storage boxes (your mates will be impressed if you have labels, plus its 5x easier to find everything) for bike spares are also a GOD send. You might even get a shelf unit to stack a few of the storage boxes in and make a bit more room, WOAH LOOK AT YOU GO!
Want to go the extra mile? Grab a couple of small containers (your partner's tupperware isn't an option unless you're angling for a divorce) and dig out all the loose bolts, nuts and washers you own and organise them into the appropriate containers (which are also labeled, because that's who you are now). You will 100% be stoked you did this next time you're prepping a bike at 11pm the night before a ride and you notice a nut or bolt missing. BOOM, now you can hit your hardware boxes to grab one with ease.
If you don't have a stack of random loose nuts and bolts (we definitely aren't friends) then nabbing an assorted box from your local auto or hardware joint is a good way to kickstart your collection (and our friendship).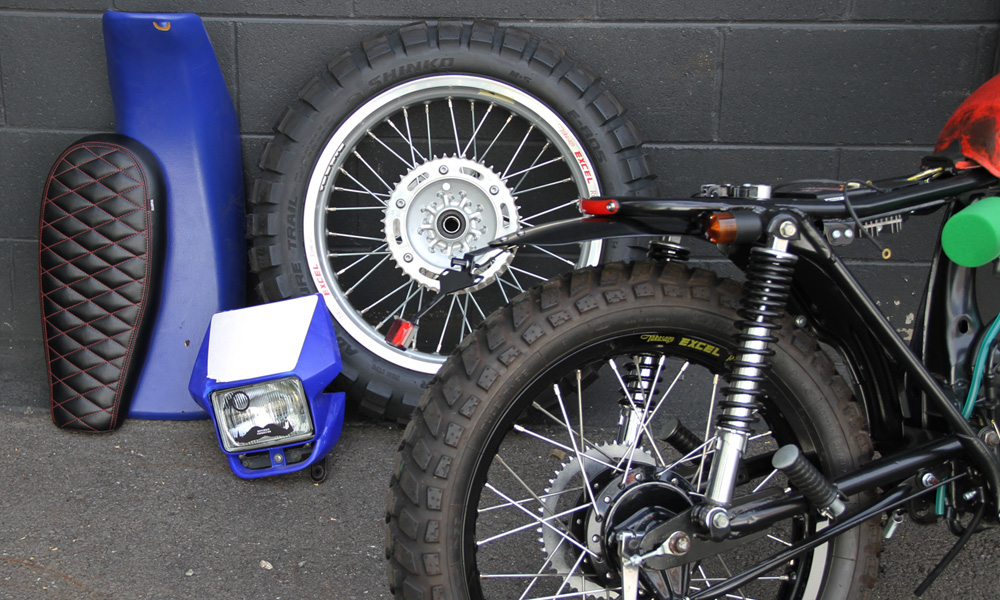 6. Liquidate some parts / spares / that project bike you're definitely not working on
This is going to be a tough one for the older riders because we know most of you love to hoard everything (it's not your fault, you're a product of your generation). Cue comments like 'prices these days', 'these are getting rare' and 'I searched 5 swap meets for that'.
It's a good time to free up some extra cash and although many people aren't in a position to purchase right now there are some that are (probably Boomers), plus those that aren't might just save your details for the future when they're ready to splash some cash again.
Let's be honest, if you haven't used part X or laid a hand on bike X in the last year or two then you'd probably get more use out of some extra $$$ in your pocket (to buy another bike/part of course!). Plus, it just might be the part or project bike that someone else has been searching for and you can be stoked to help another moto legend at a time like this.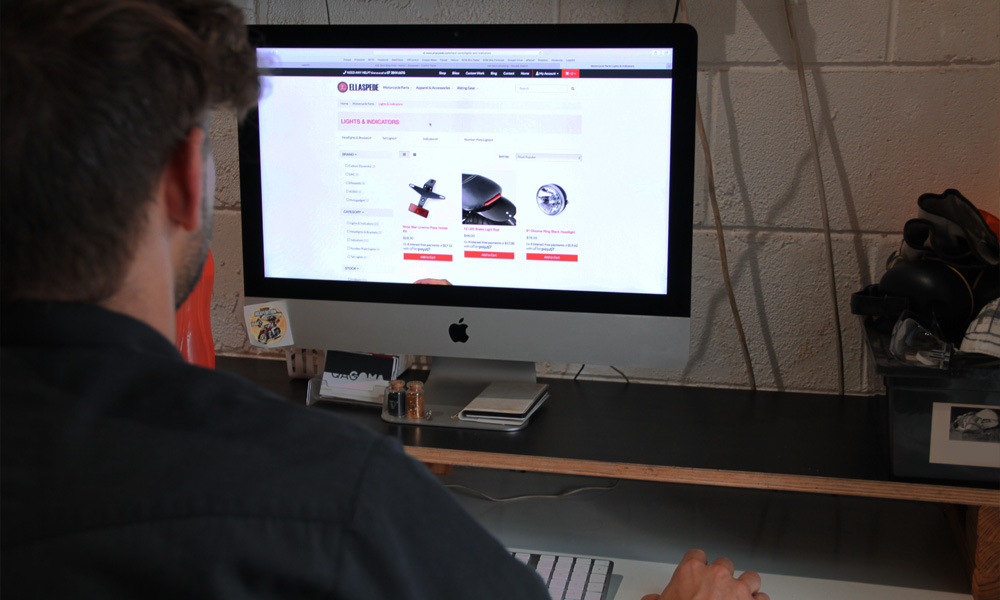 7. Planning some mods or upgrades? Do some DETAILED research
Quite often we see punters who want a custom bike and although they know the overall look they're going for they haven't decided on all the specific options. You don't have to know everything straight away, but it's always good to get a head start and know what specific parts you want and how they might fit to the bike.
So dig in and do some detailed research, not just instagram scrolling (which is also important). If you're looking at new levers for example, drill down and find out exactly what levers you saw on a particular bike, what is the brand, where do you buy them, how much, do they fit with the stock switch gear or does that need to be changed as well?
This can be a drawn out process as many social posts or websites don't list super specific parts lists, but don't be afraid to direct message or shoot a shop/brand an email to ask! More often than not they'll be happy offer some advice and if they can assist with those parts it's a win-win.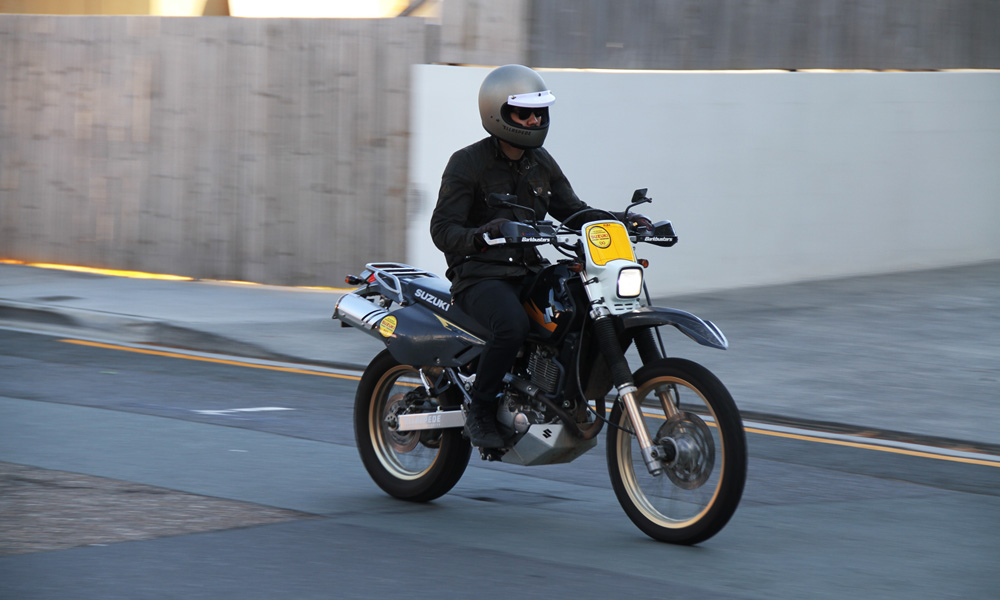 8. Ride at 75% if you HAVE to be on the bike
We're not going to get into the 'should I go on a solo social ride or not' debate right now, you can follow your local government advice and make your own decisions on that. BUT, if you have to be on the bike to get to work, or the shops for essential items etc then definitely ride well within your capabilities at max 75% of your skill level.
Give yourself this buffer because it is NOT the time you want to come off and take a trip to the doctor or hospital. We're not even saying it's going to be your fault (hell you're THE BEST rider we know and definitely a WAY better rider than all of your mates) but this virus has people a little shook, so expect everyone on the roads to be a little more 'inconsistent'.
There's a whole bunch of moto legends who are doctors, nurses and health professionals who aren't riding right now because they're putting themselves at risk to look after everyone else, so the least we can do is stay safe for them.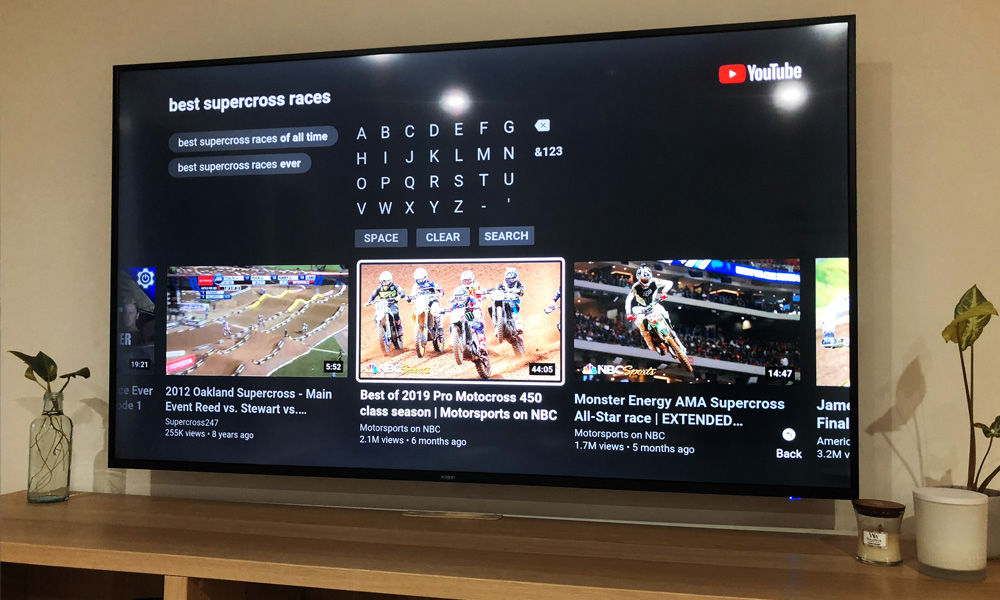 9. Cross contaminate your motorcycle viewing
We've all seen the classic motorcycle movies like 'On Any Sunday' that always get recommended at times like these, but what about all the incredible races?! If you're a MotoGP fan and have seen every round twice since Barry Sheene was sucking ciggies then watching them again might not appeal (if you havent seen all the GP's you can watch them all for free online here!). Whether you've seen all the GP's or not, it's a good time to kickstart your viewing of other motorcycle sports.
Our recommendation is to hit Youtube or Google and punch in this search term 'Best _______ Race' filling the blank space with a discipline of motorcycle racing that you don't often watch. Some options are MotoGP, WSBK, Road Racing, Supercross, Motocross, Flat Track, MXGP, WESS, Speedway etc. You can even change out 'Best' for 'Classic' in the search term to get a few of the older races or highlights too. (or search for whatever you want, I'm NOT YOUR DAD)
There are some absolute ripper races out there and watching a nail biter is a great way to kick off your interest in another discipline of motorcycle sport. We like trying to find the full races for the maximum appreciation levels of a great race, but if you're pressed for time (an obvious joke right now) then highlights are a good option. For example, we're not full time Speedway fans, but damn there are some EPIC Speedway races that we love to watch, especially when they feature Aussie lords like Darcy Ward and Jason Crump!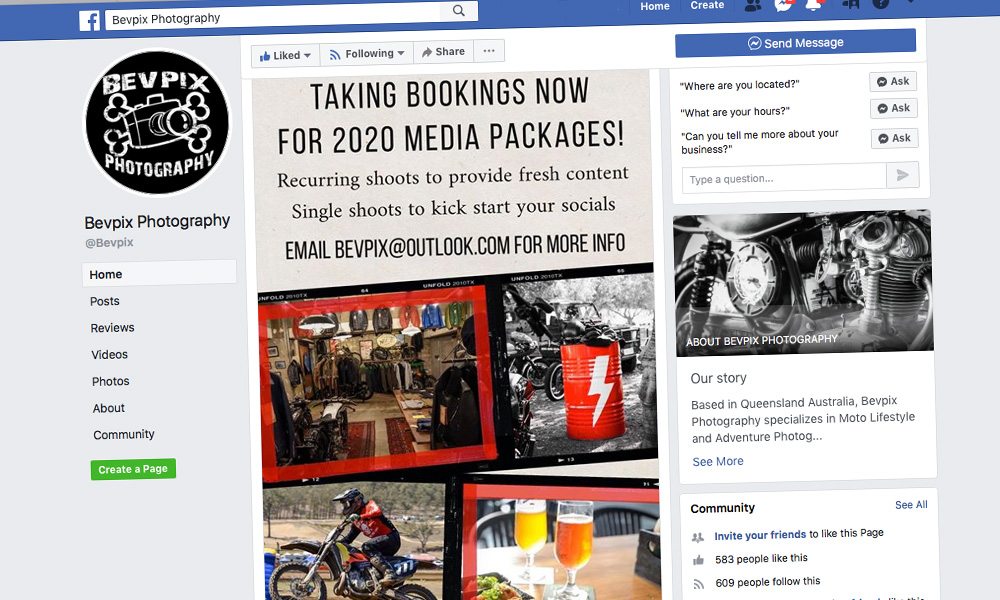 10. Do something good for a riding buddy, local shop, photographer
We all know 'times are tough' right now for small business, people's jobs, and personal stress. It might be as simple as checking in with a mate to see how they're going during this time. Usually you'll chat about bikes, but it doesn't hurt at a time like this to ask about work and if they're just generally doing ok mentally. A small helping hand for a mate right now might be just what you need in return when your bike is upside down on a rank hill climb at your first ride back.
If the finances are ok then it's a prime time to support your local bike shop or mechanic. A couple of jobs during this time could be the difference between them weathering the storm or being a faded sign on a shed in 12 months time. They'll go the extra mile at the moment because they're extra appreciative of the work and if you're not riding much then you've got the time to get that service done, even if it's a bit before the due date. If you don't need a service or parts (look at Mr & Mrs Organised over here!) then bit of merch really helps too.
The unsung heroes of most motorcycle events are the photographers. If it's their full time job then they've definitely taken a hit right now, even if it's their hobby business it takes a toll. Hit up your favourite photo-G, maybe they got a rad shot of you at a previous event, maybe you just like their style? Whatever, just giving them some good feedback, asking to buy a photoset or even ask if they do photo printing to hang in the shed is a cool way to give back!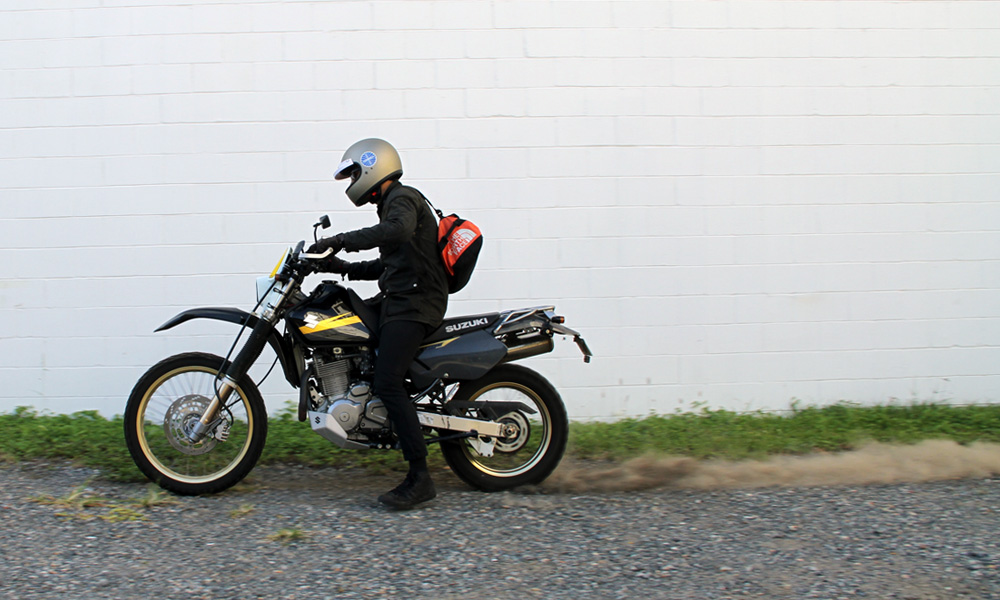 The End
If you got to this point in the article and are still here then you must be bored as hell, but we salute you for seeing it through!
Hopefully you've got some good tips and time-passers out of this. If you've got some favourite garage jobs or epic old races PLEASE let us know in the comments, it might just stave off our insanity as well!
Stay safe legends, we'll see you blasting out the other side on your bike in no time. Cheers.
---
Comments (2)
Photoshop time

By:

Chris Lamb

on 7 April 2020

I like to have a pic of every bike I've owned framed or perspex mounted on the wall. I'm a bit behind, so I'm using this time to put some photoshop montages together - including an Ellaspede classic (EB288)! Even if you don't have the cash to get them printed or framed now, the hard work will be done when the $$ start flowing back in.





Ellaspede Response
Great tip! We'd love to have a printed photo of all the bikes we've owned personally, such a great way to remeber all the ones we've loved and probably lost (sold) haha. Nice one mate, we're going to get onto this!
---
10 (A)

By:

Roland "Shifty Lads" Robson

on 7 April 2020

Take a moment and promote through your own social media channels the local custom shop and purveyor of motor bike parts, or photographer from DH. You may not have the cash but someone you know might have the dosh to splash in support of one of these amazing business that keep all of us sane. (and maybe the other/better half may take a hint as to what you want for your next present....)





Ellaspede Response
Right on Roland! It's the local legends supporting each other in ways like this right now that will help and encourage everyone to get through. Plus you're spot on, it just might highlight some brands/places for your future gift giving haha
---
Leave a comment