EB528 – 2015 BMW RnineT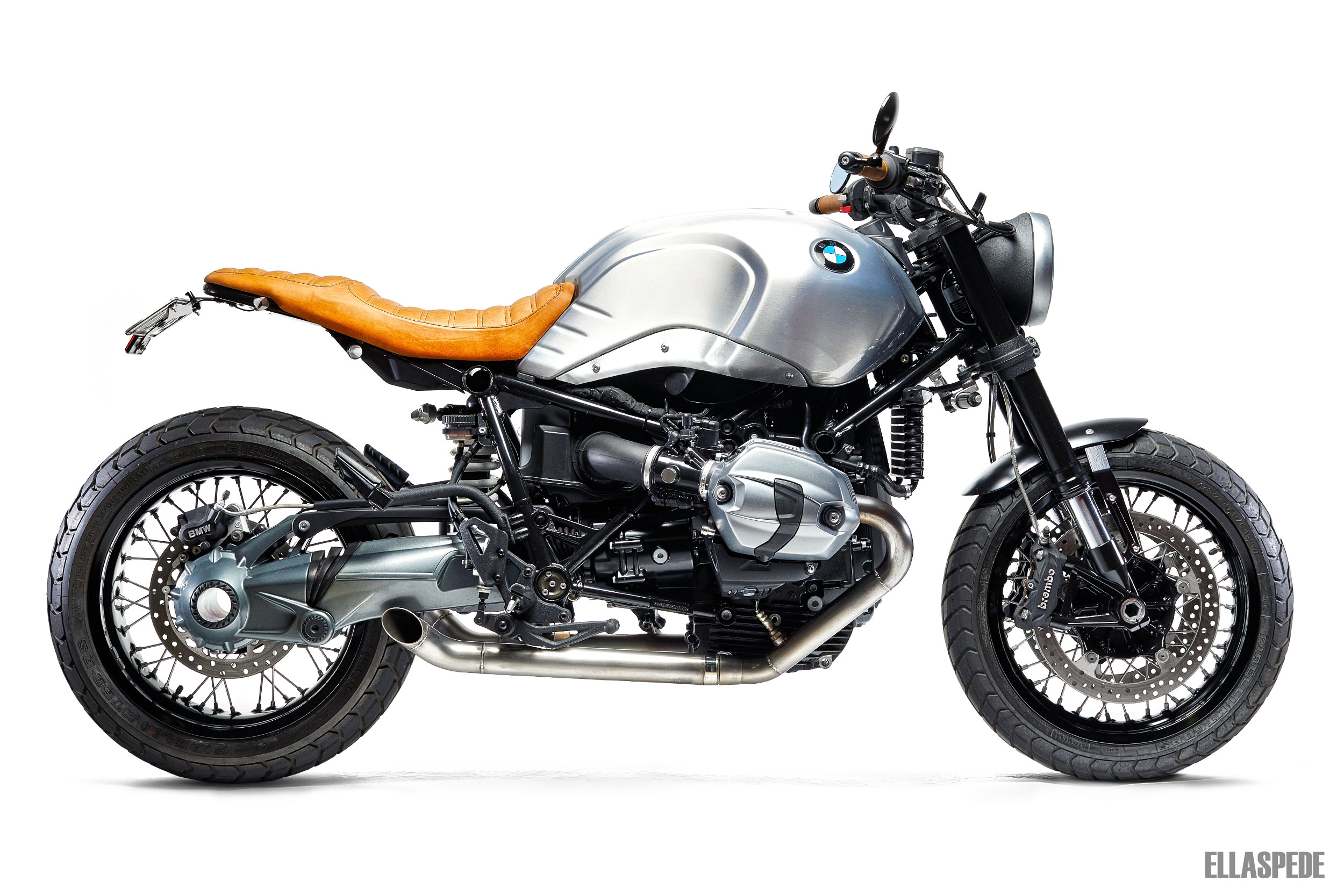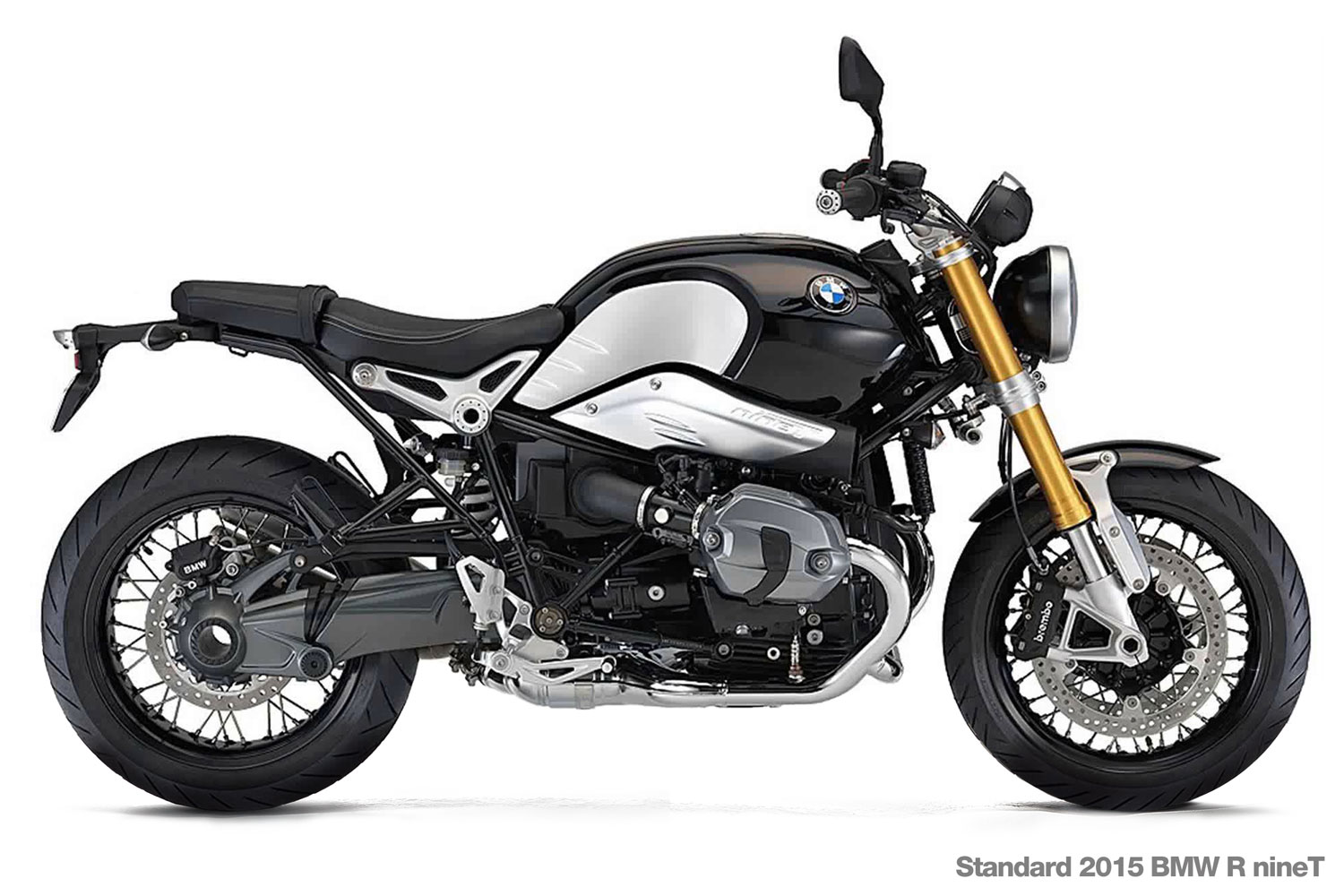 When BMW launched the R nineT to celebrate 90 years of making motorcycles (hence the name) it was a dip into the popularity pool of 'modern classic' bikes being turned out by the major manufacturers. How did it go? In short, really well – they've been selling solid numbers and subsequently expanded on the R nineT range since!
BMW had the foresight to include an array of factory options for the R nineT, from seats to exhausts and so on. One could be excused for piecing together a fantastic bike right off the showroom floor, but the owner of this bike, Franco, had other ideas and came to Ellaspede in search of a little more individuality and subtlety for his new bavarian beast.
The bike was to be used for blasting between Brisbane and Noosa, then Noosa to Franco's favourite surf spots. So the design brief included a quick release surfboard rack, brown leather, 2-into-2 exhausts and a whole lot of subtle refinements that tightened, trimmed and 'got rid of the gold' on the factory package.
The result? A custom with a factory fit and finish that focused on the detail. The major items like the full custom subframe, seat, exhaust and board racks stand out, but the it's the subtle custom items like the tank side cover removing the airbox snorkel, CNC machined taillight frenched into the rear frame and tidy black front end with a repositioned headlight (further back) that we're most proud of.
A host of parts from Motogadget, Rizoma, LSL and a set of Pirelli MT60's made their way on in place of the standard items, while particular attention was paid to the remounting of other items and the refinishing of polished or alloy parts in more subtle factory black hues.
To appreciate the full spectrum of changes you really need to see this bike parked beside a stock example, and that's exactly the way owner Franco wanted it. Sometimes having a custom bike isn't about the bike looking 'modified' or 'changed', it's about piecing together the right mix of custom items that enhance what the factory intended.
Love the seat and subframe? You're in luck!
Ellaspede will be producing the subframe, seat, integrated LED taillight and number plate holder as a bolt on kit for BMW R nineT owners. We're just finalising production of these items now, so if you'd like more information or to get one of the first of these kits then email
contact@ellaspede.com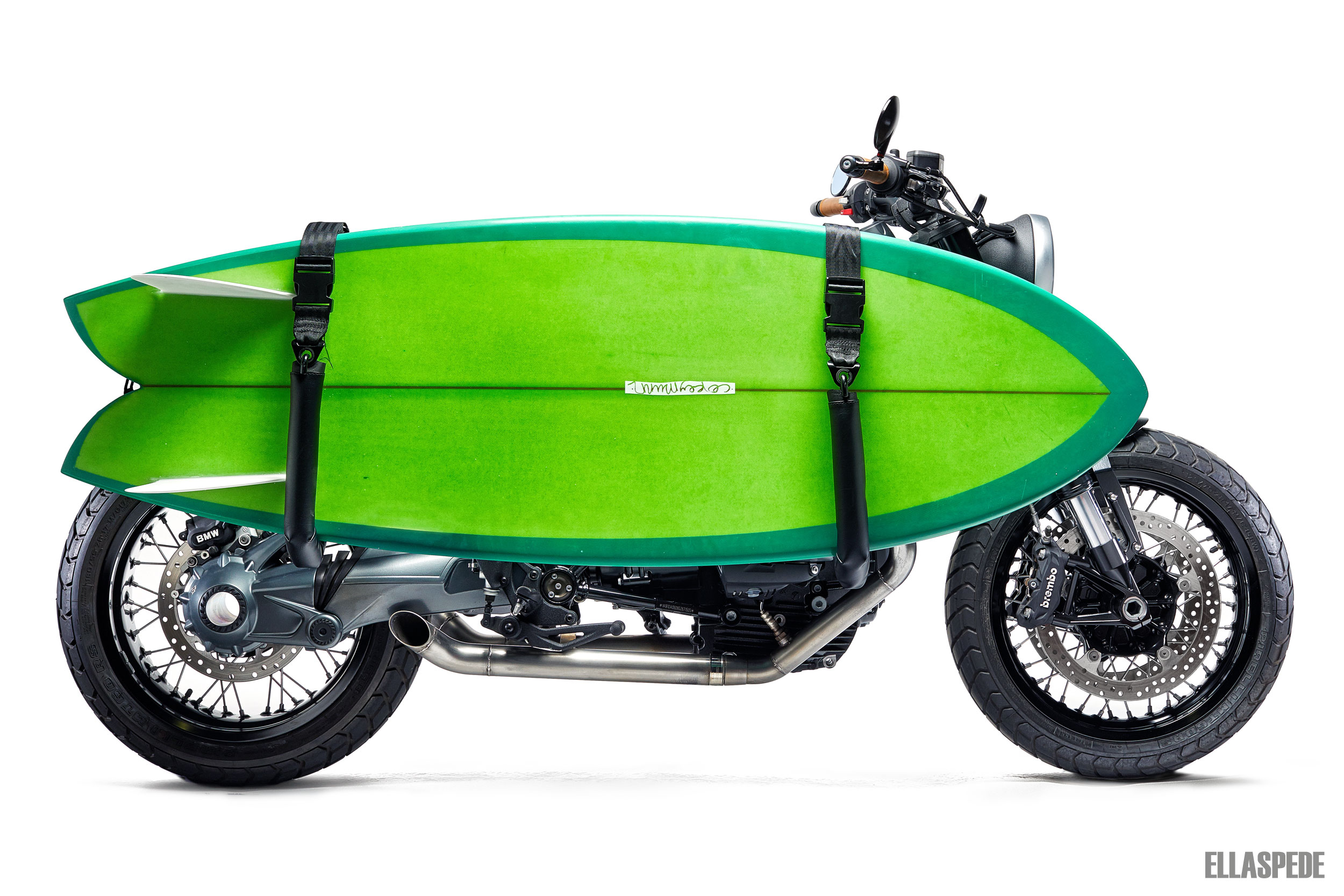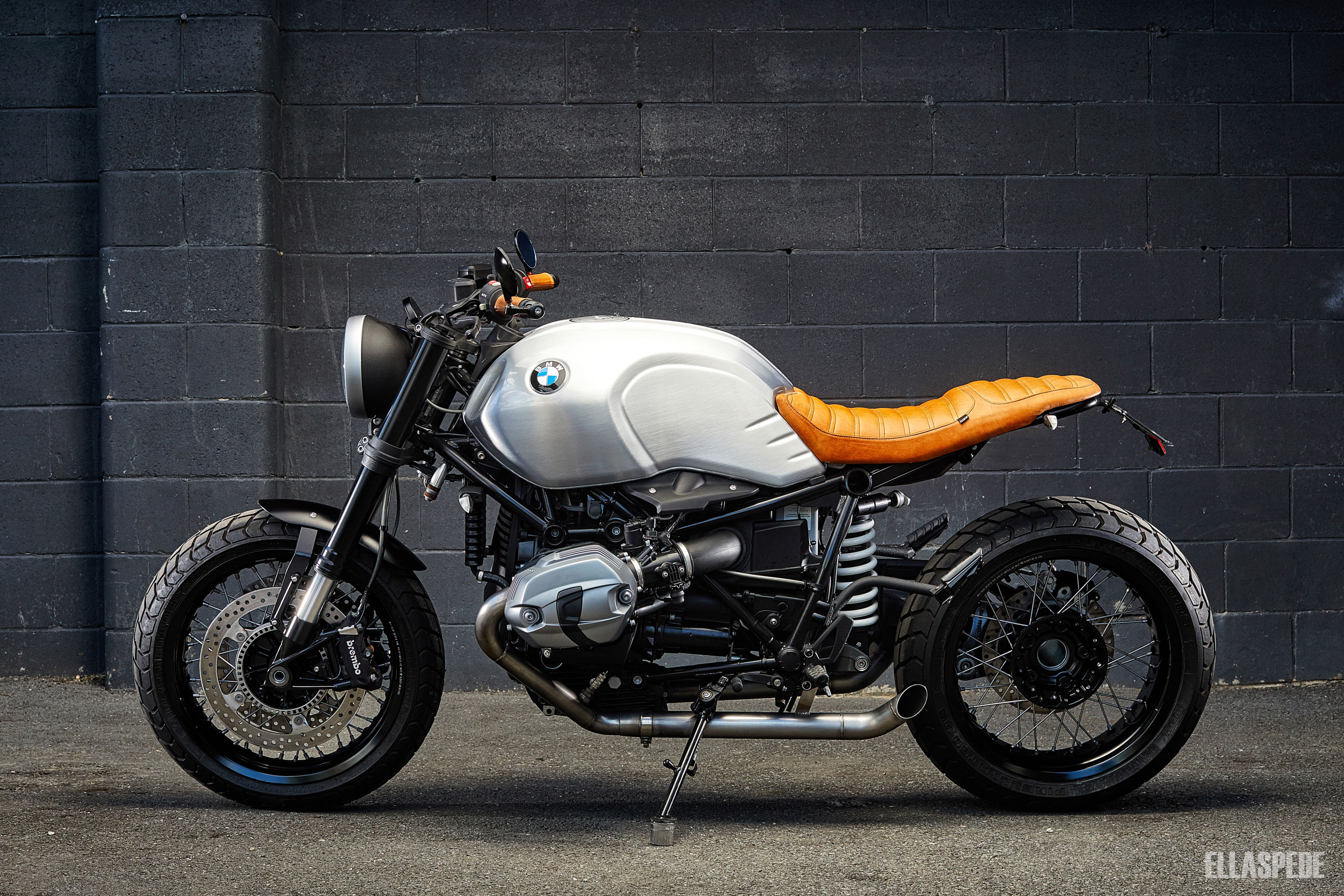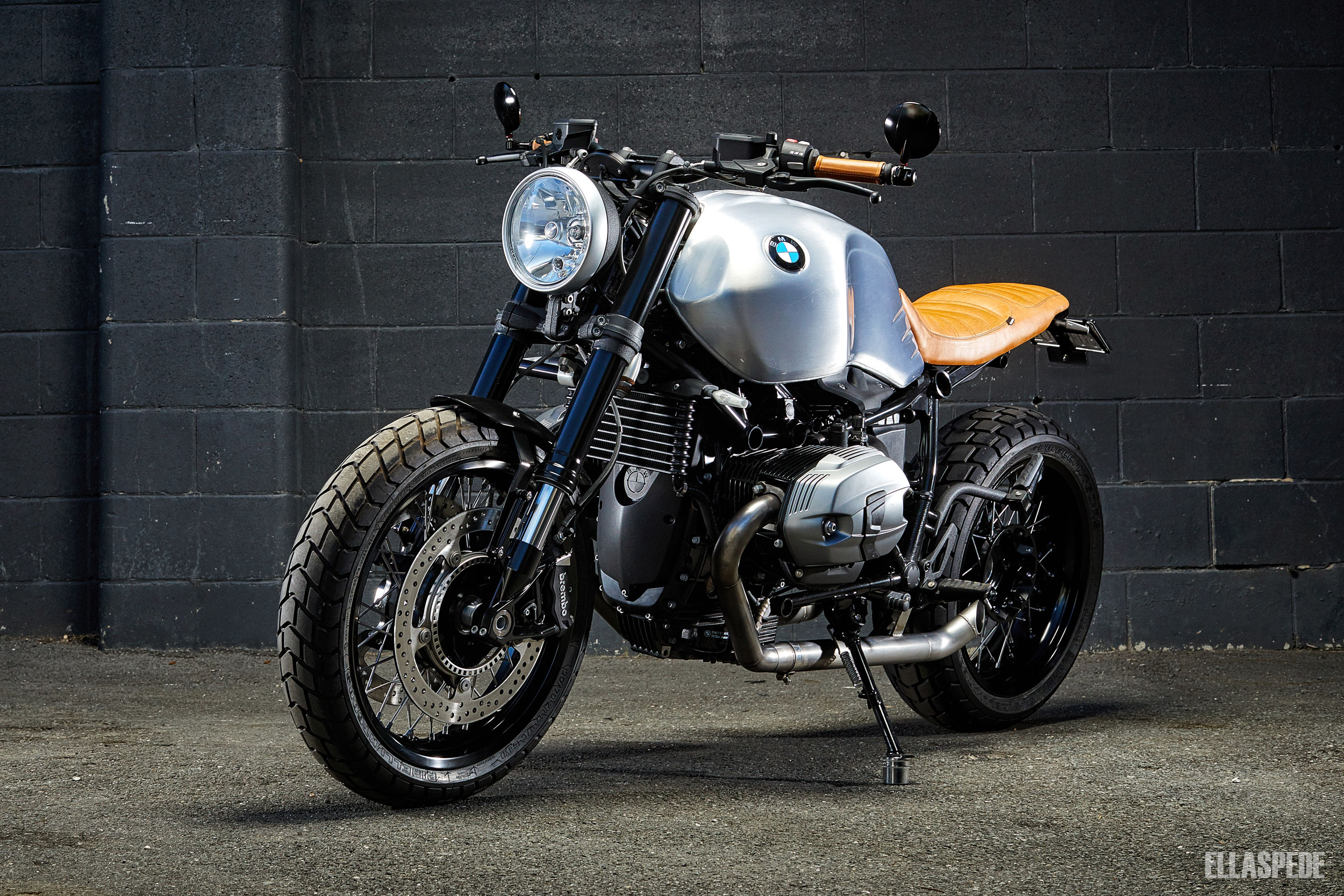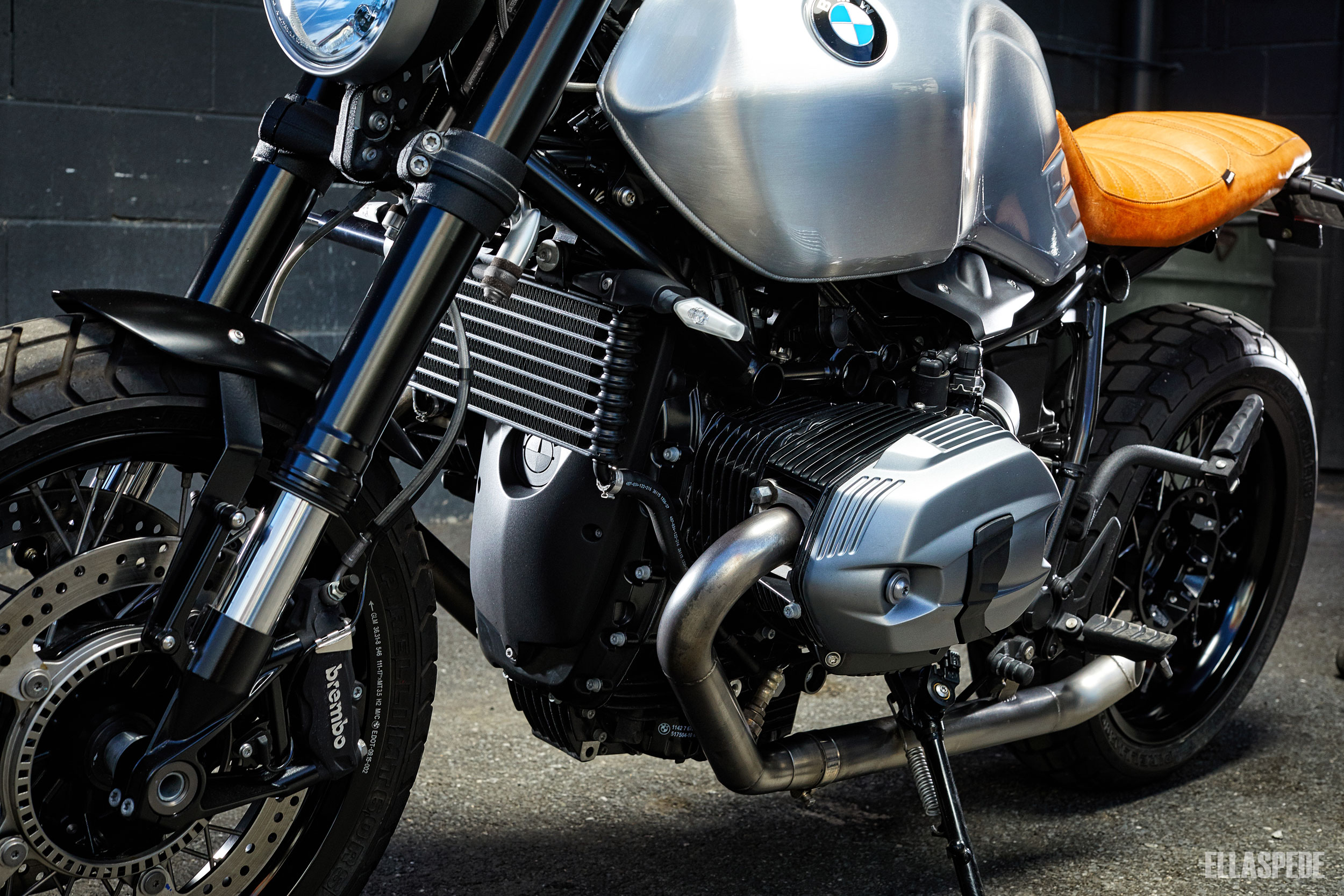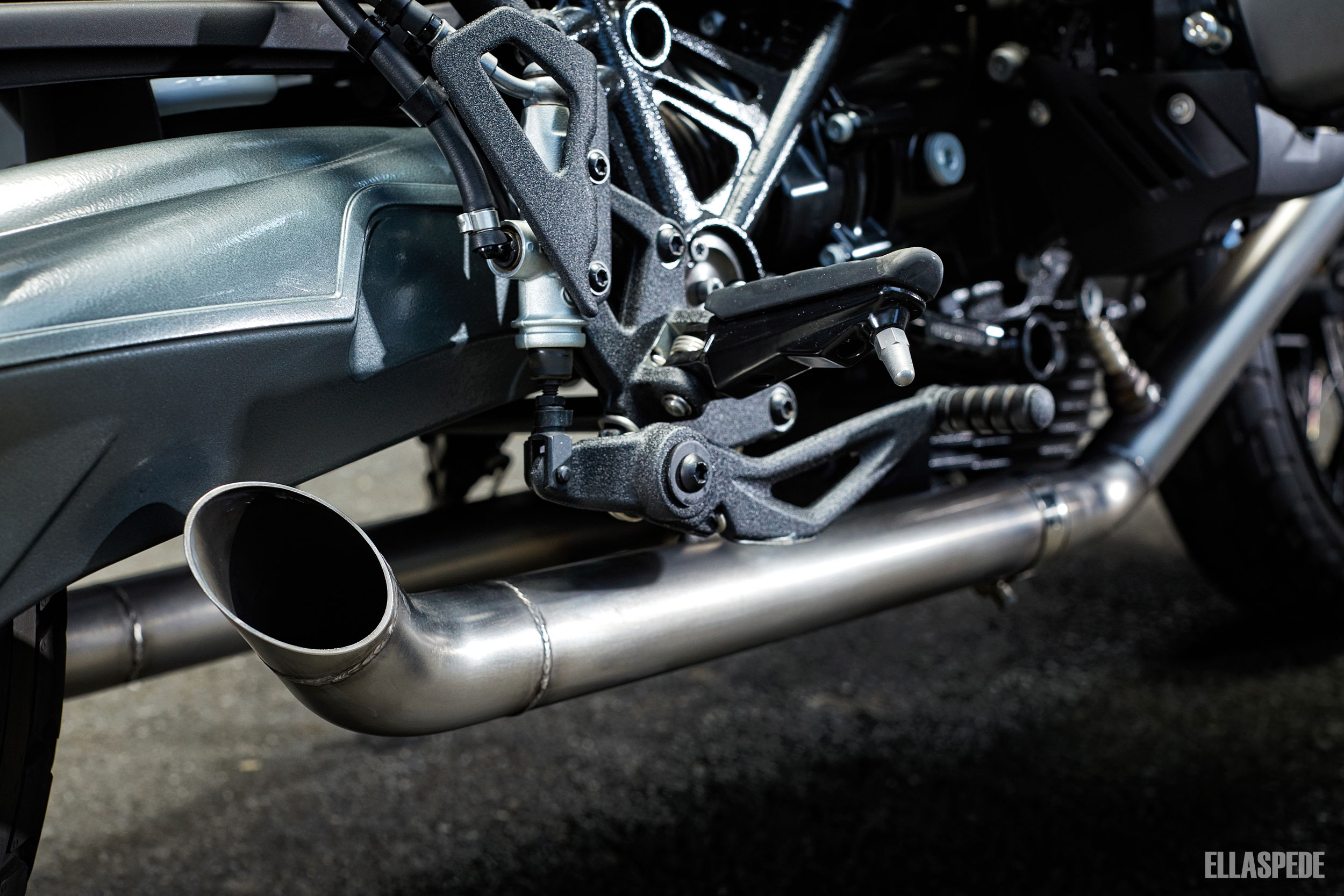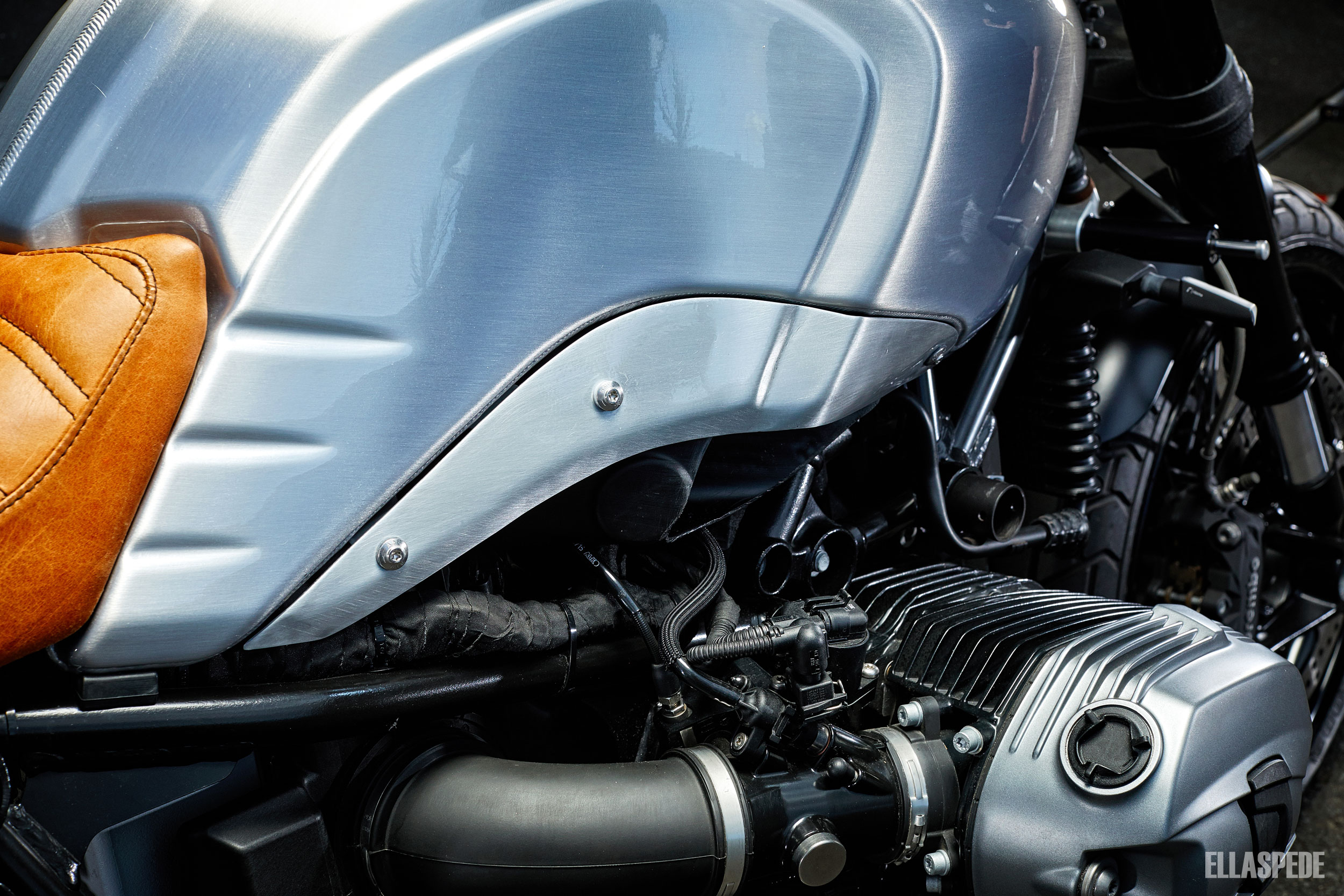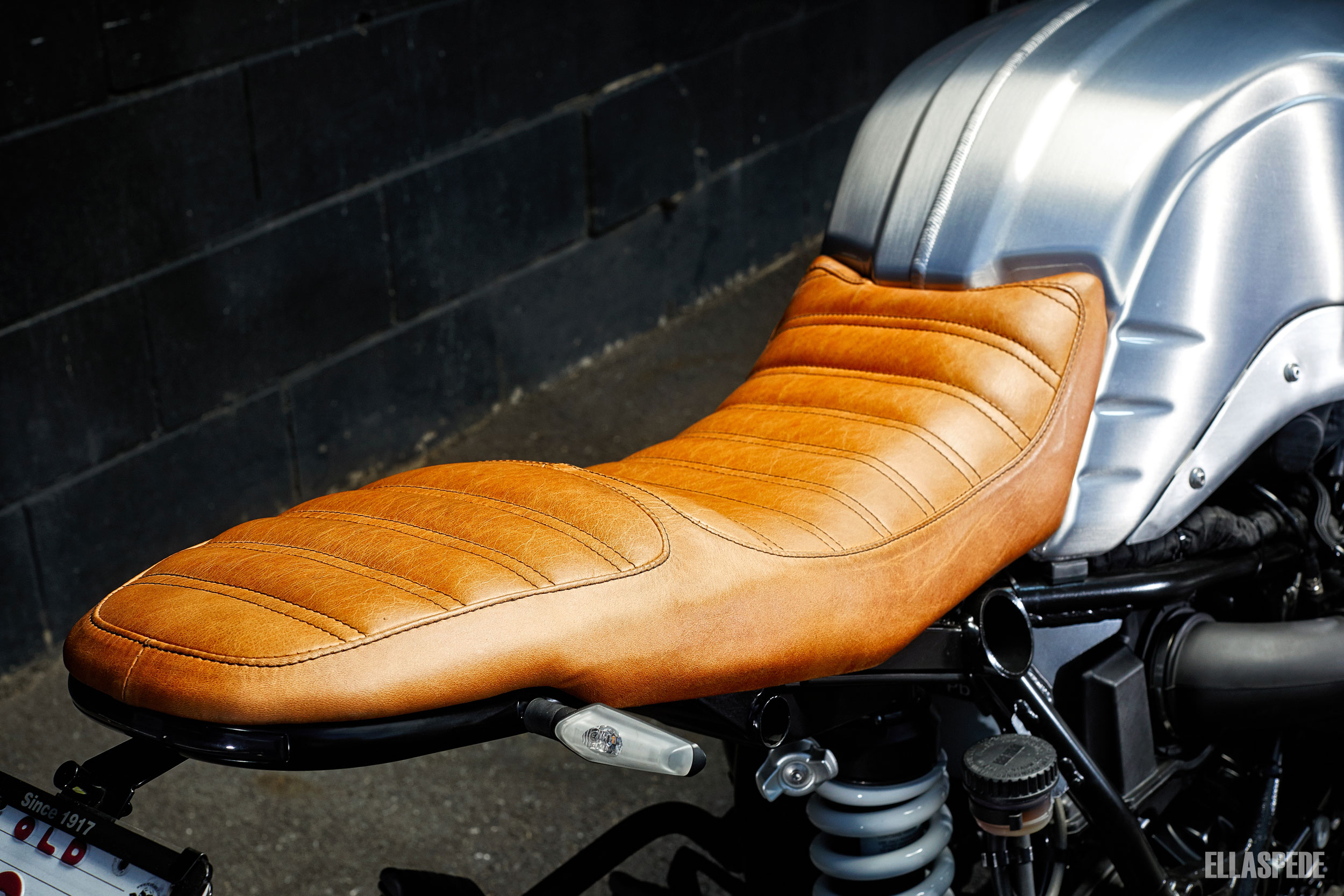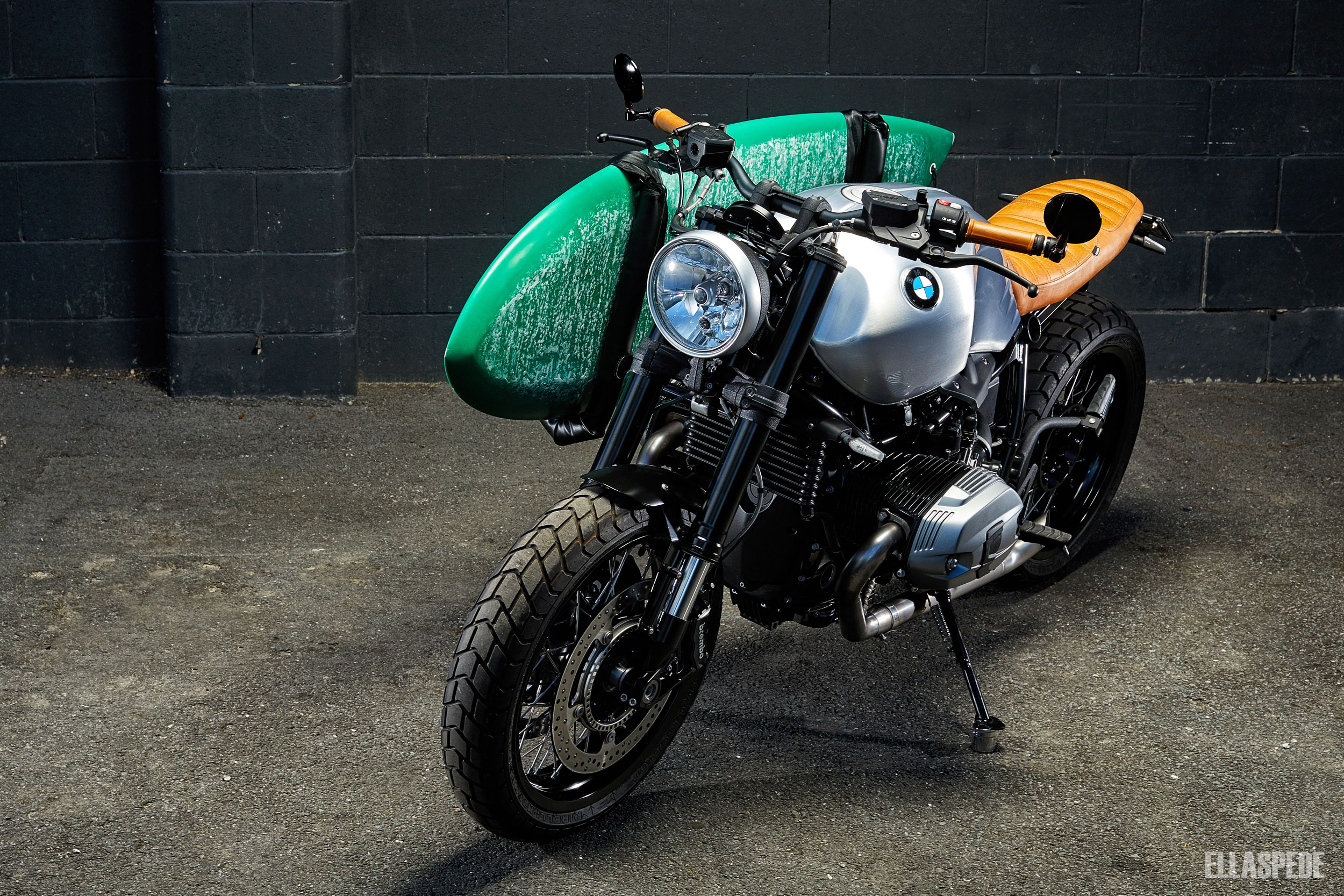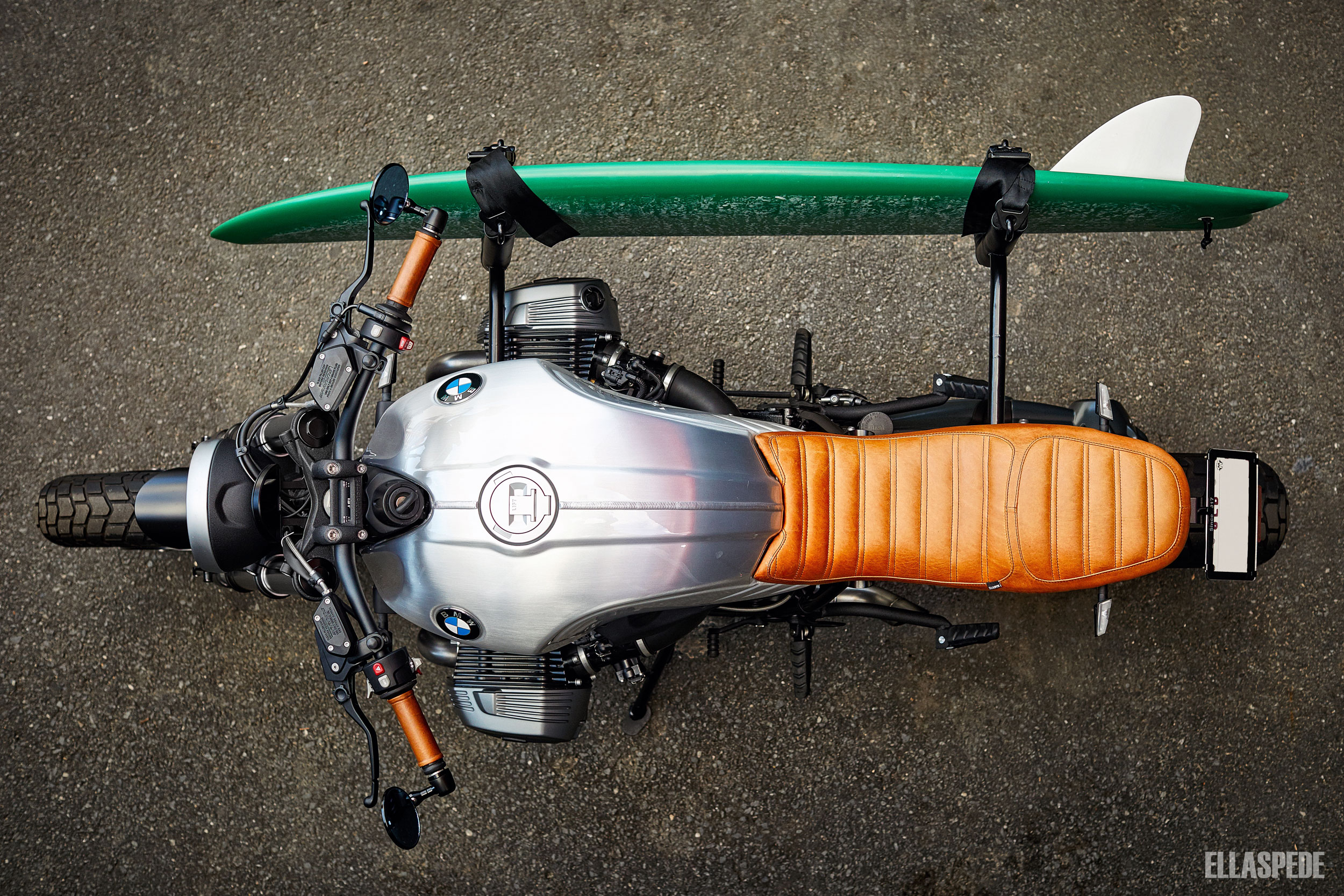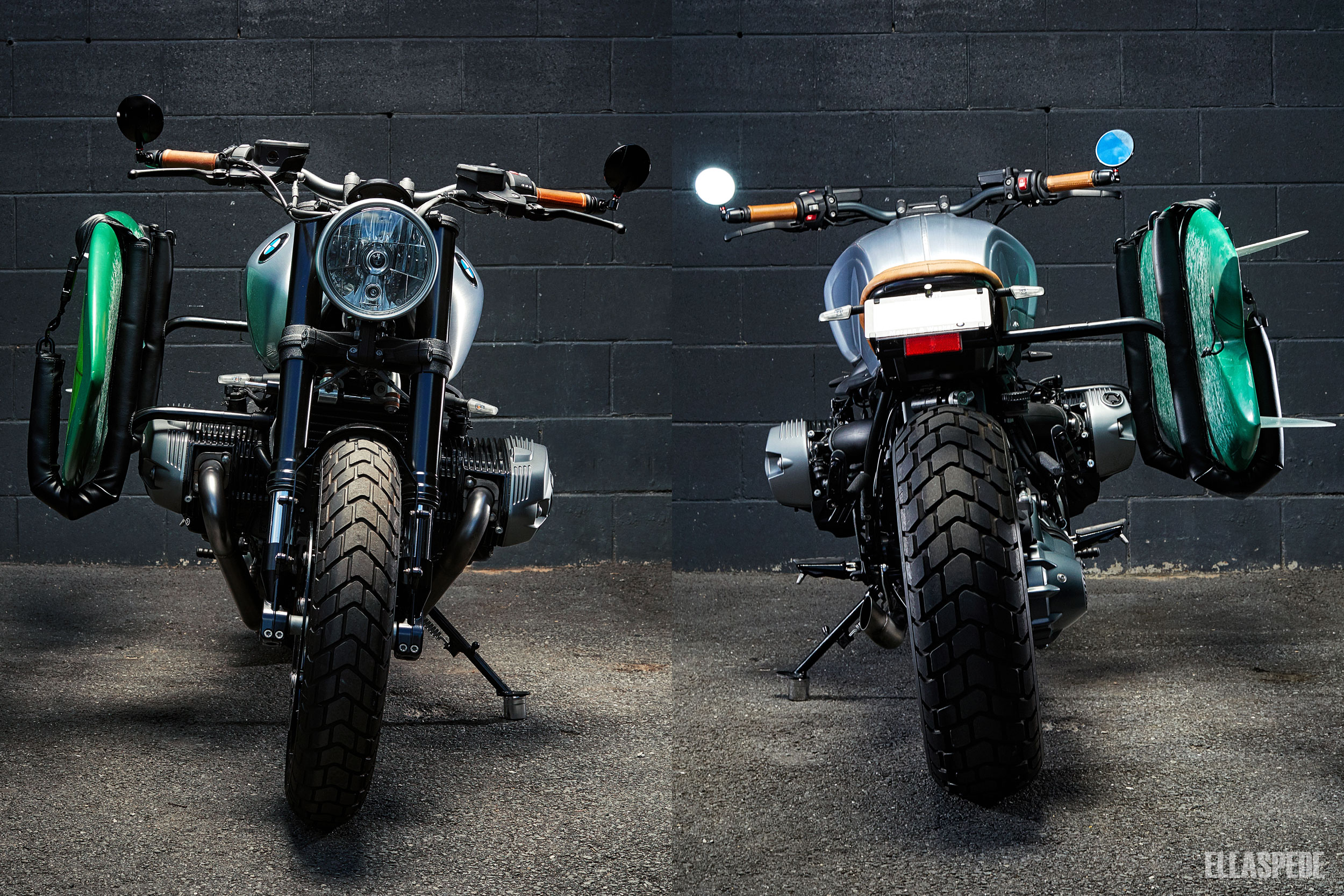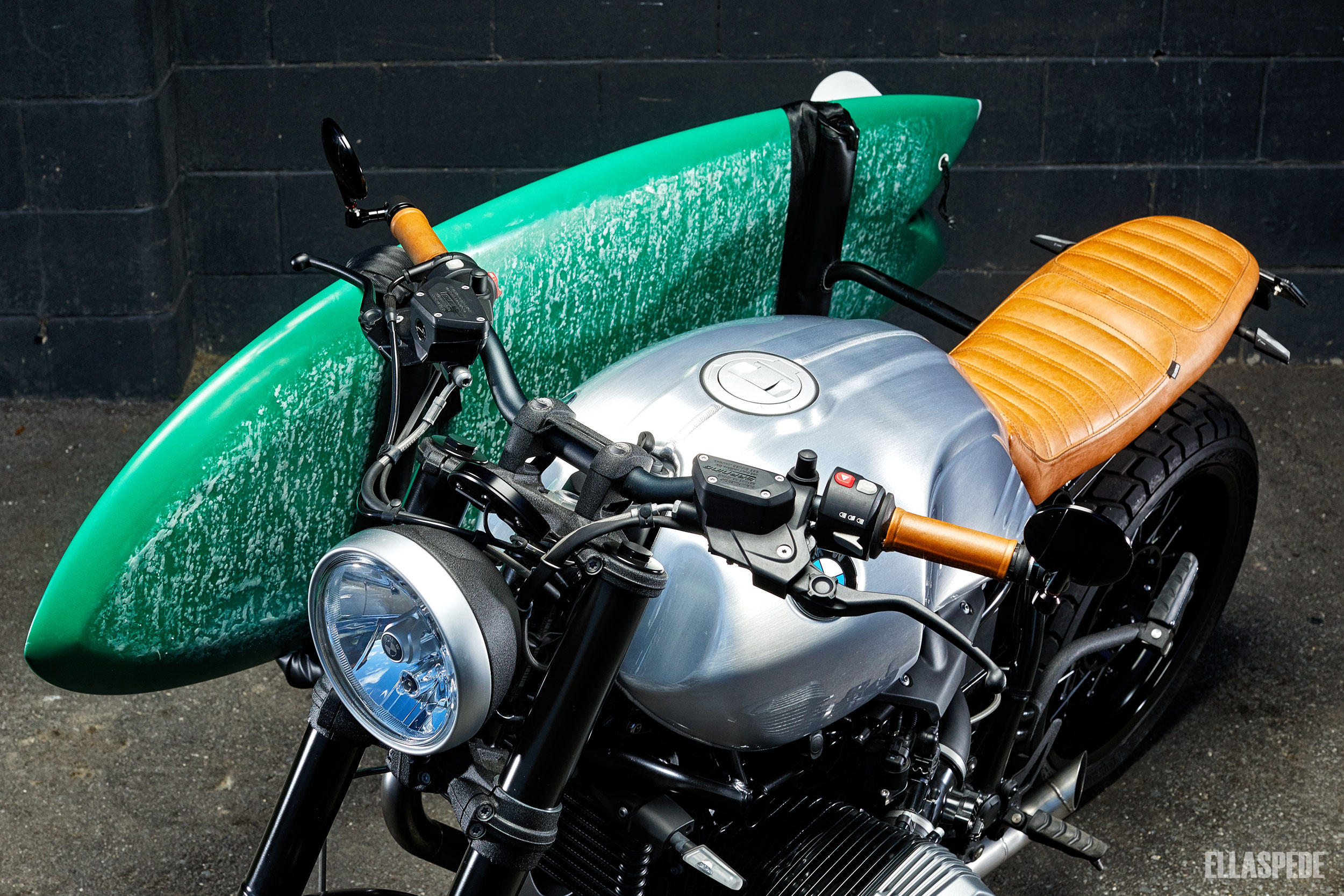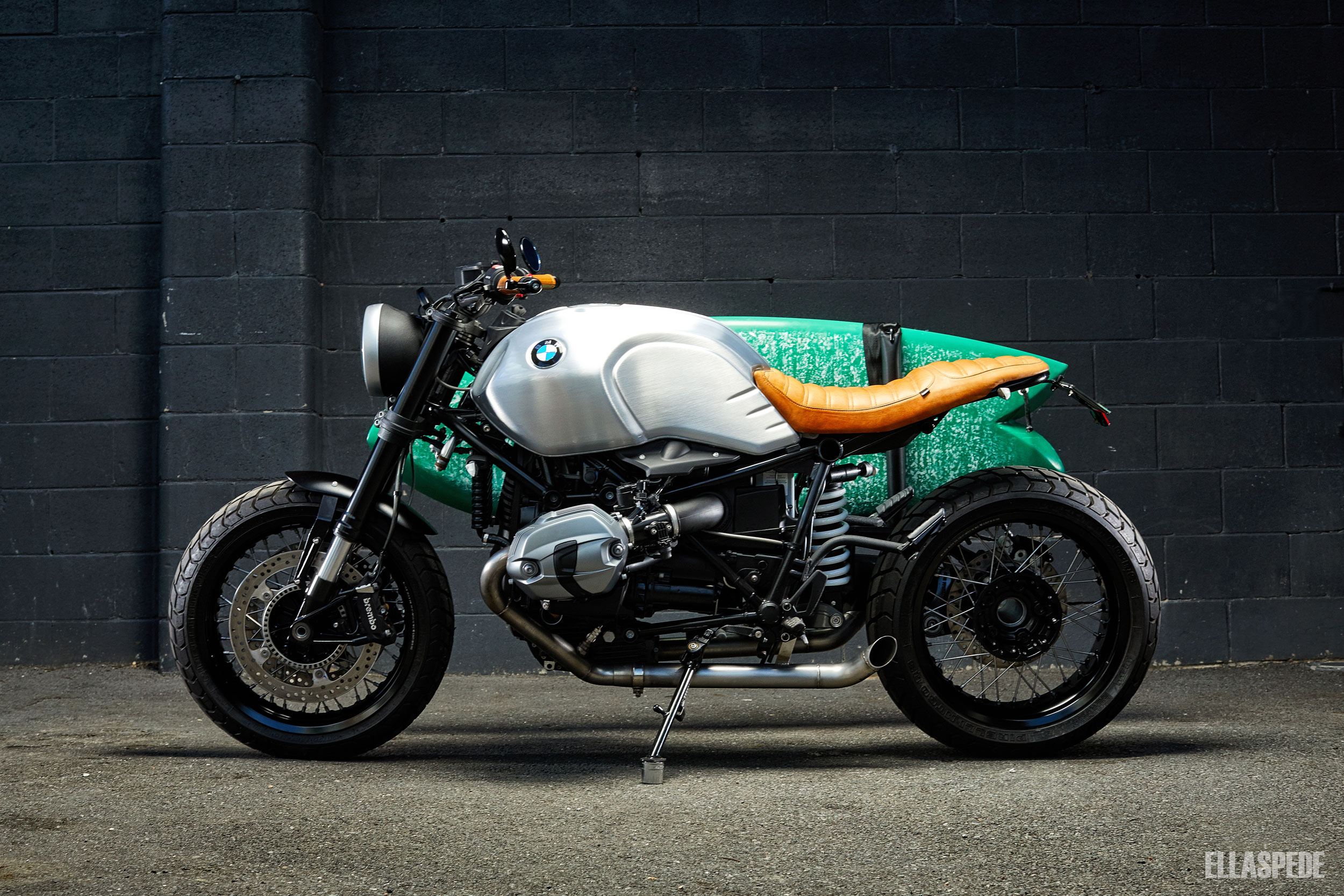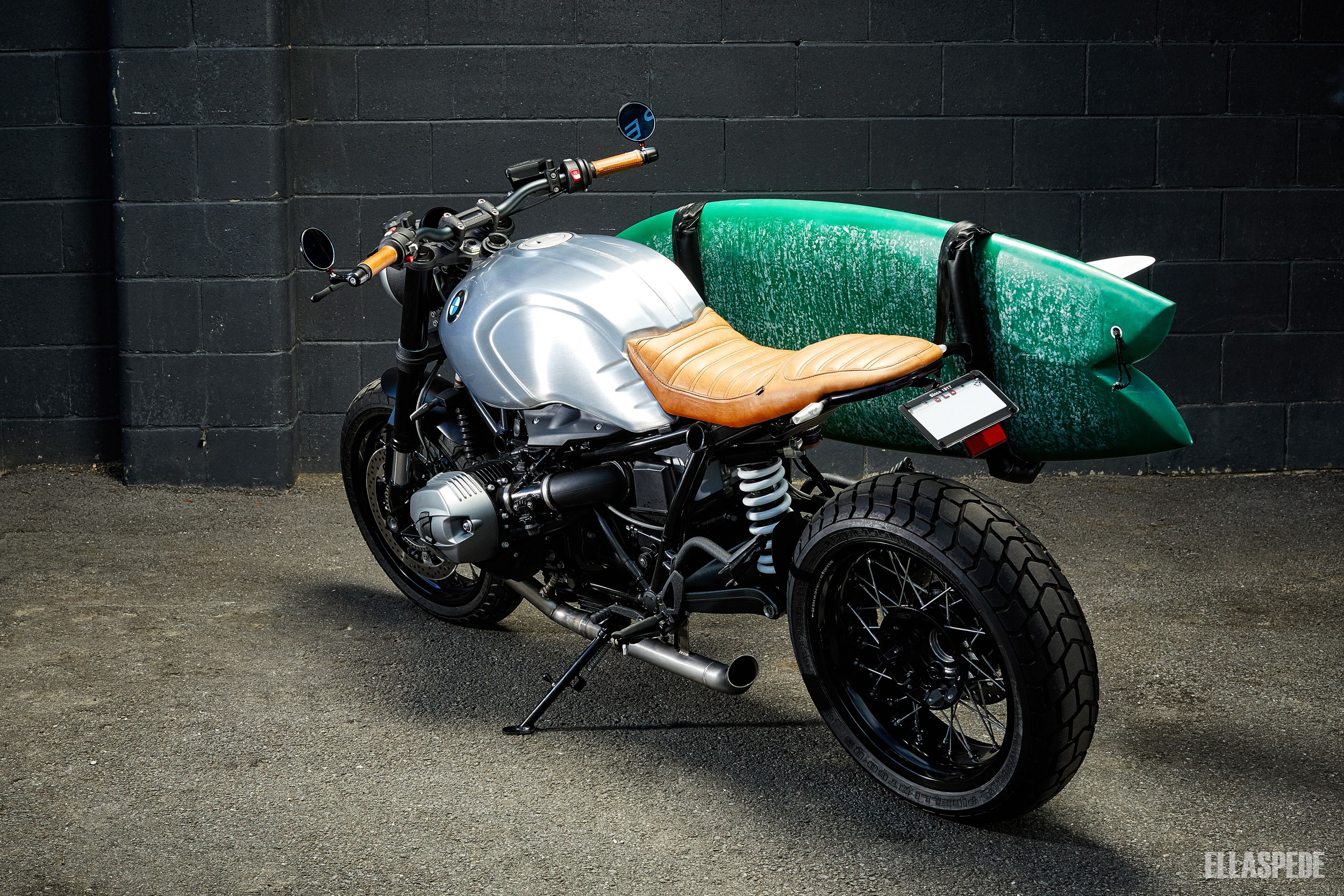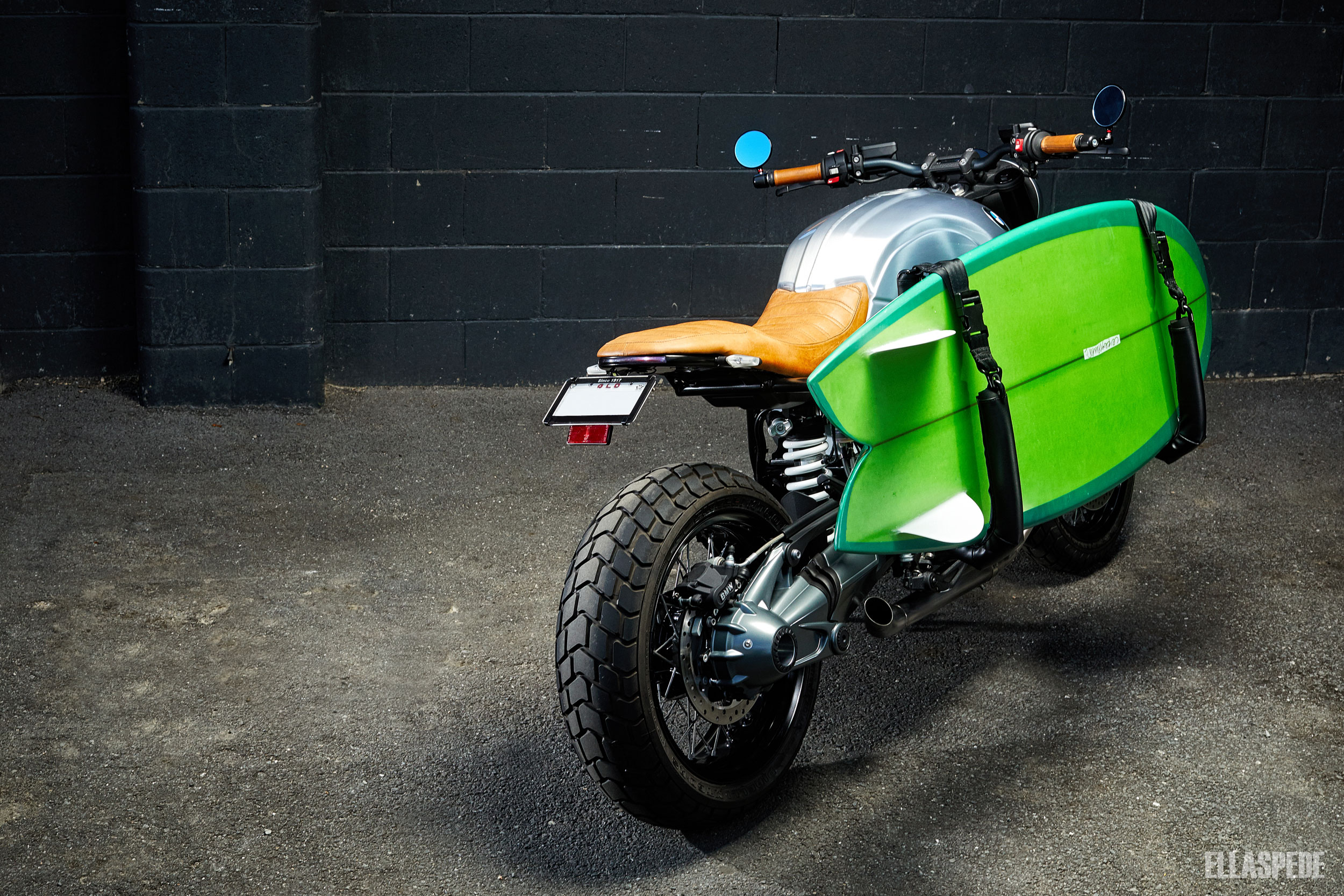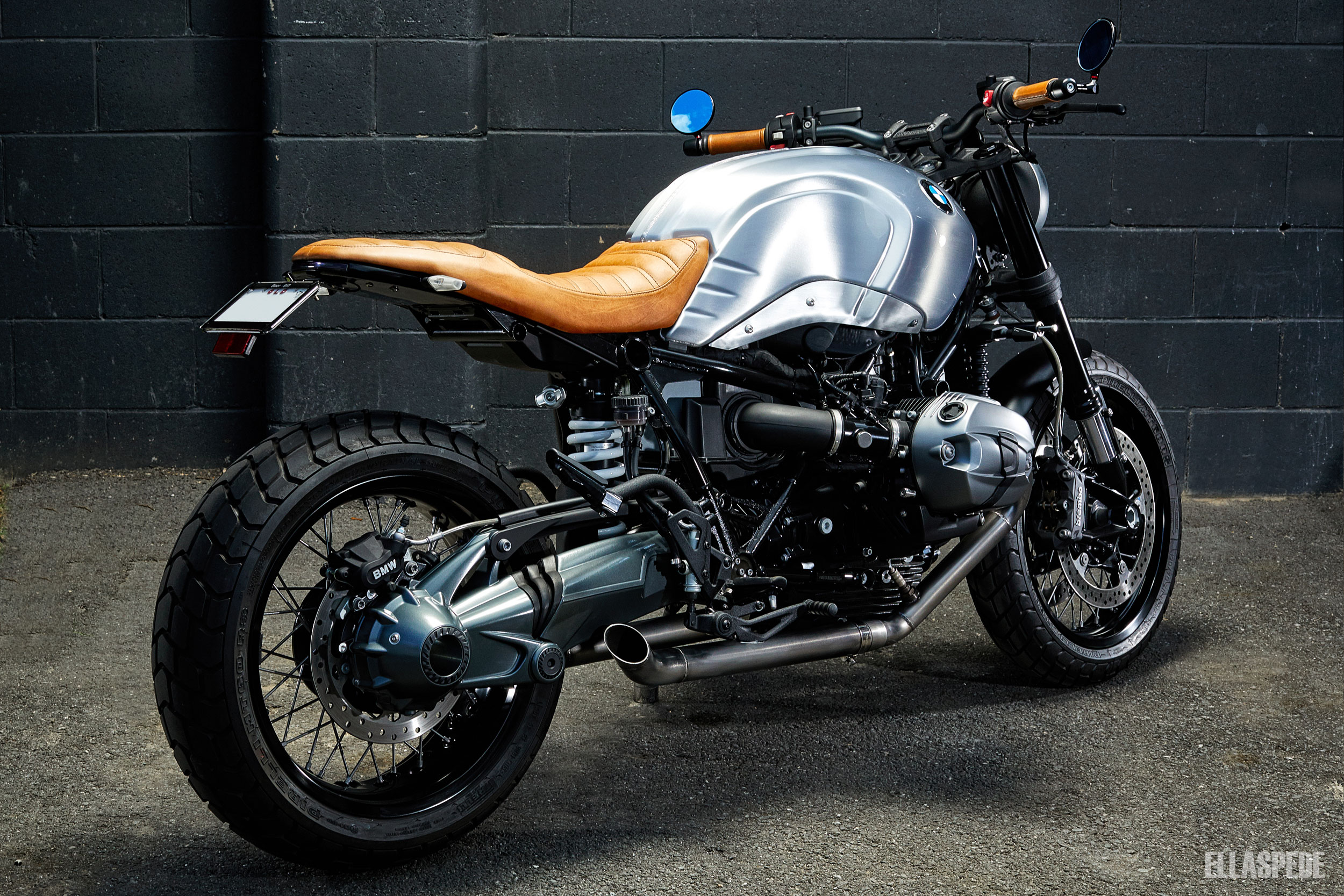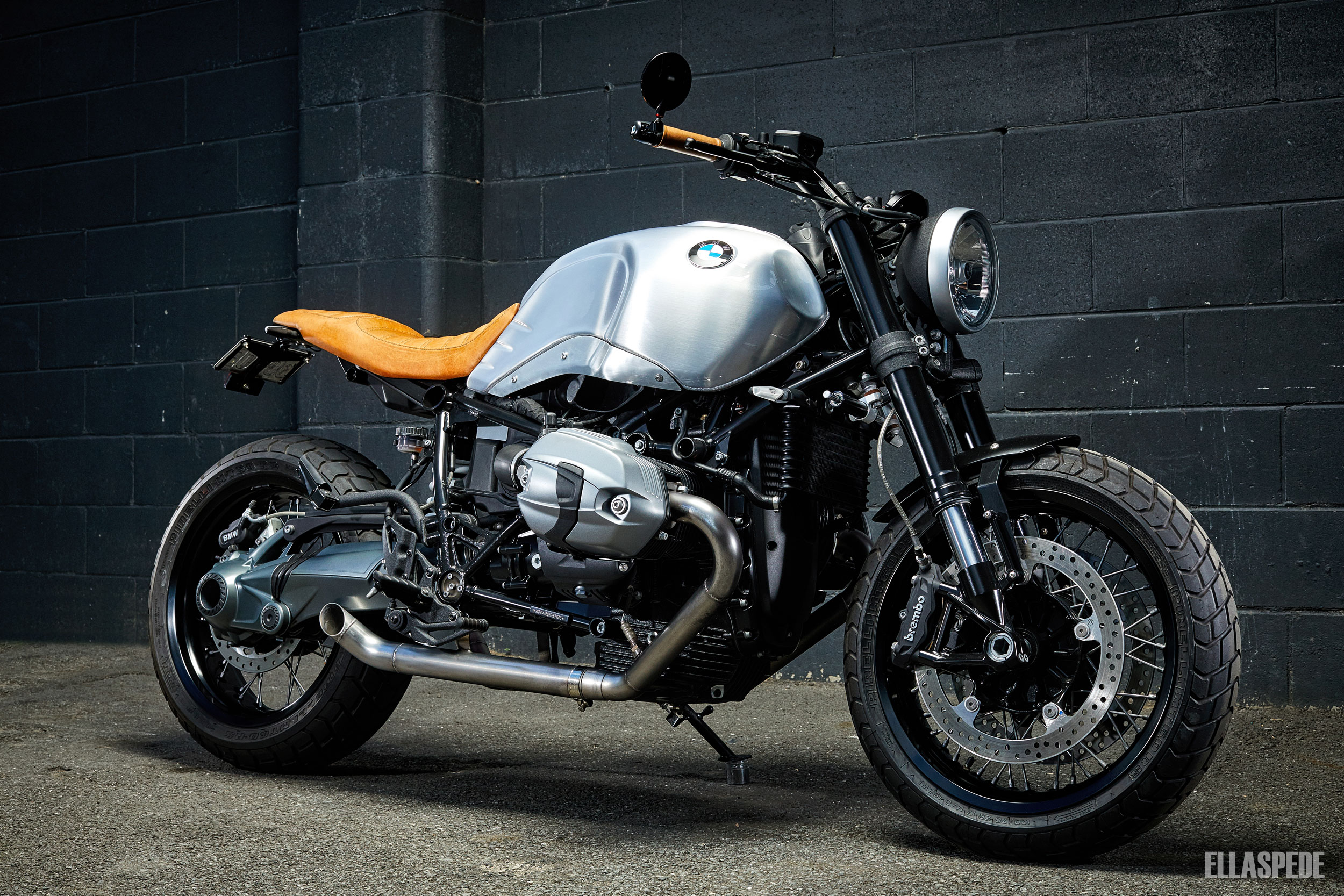 ---
Albums we listened to during the build of this bike:
---
Photos and Features:
---
---
Comments (2)
From JAPAN

By:

Atsutoshi Murai

on 17 May 2021

I also love the concept. When will subframes, seats, integrated LED taillights and license plate holders be available? ... and what about the total cost (rough idea) including shipping to Japan? I am waiting for your response. Thank you.





Ellaspede Response
Hi Atsutoshi! Great to hear from you from Japan. We have sent you an email with some prices. Thank you!
---
Enquiry from UK

By:

Paul Glen

on 16 September 2018

Love the concept. When will the subframe, seat, integrated LED taillight and number plate holder be available ?...And what about total cost (rough idea) including shipping to UK?
---
Leave a comment