EB019 – 2011 Triumph Bonneville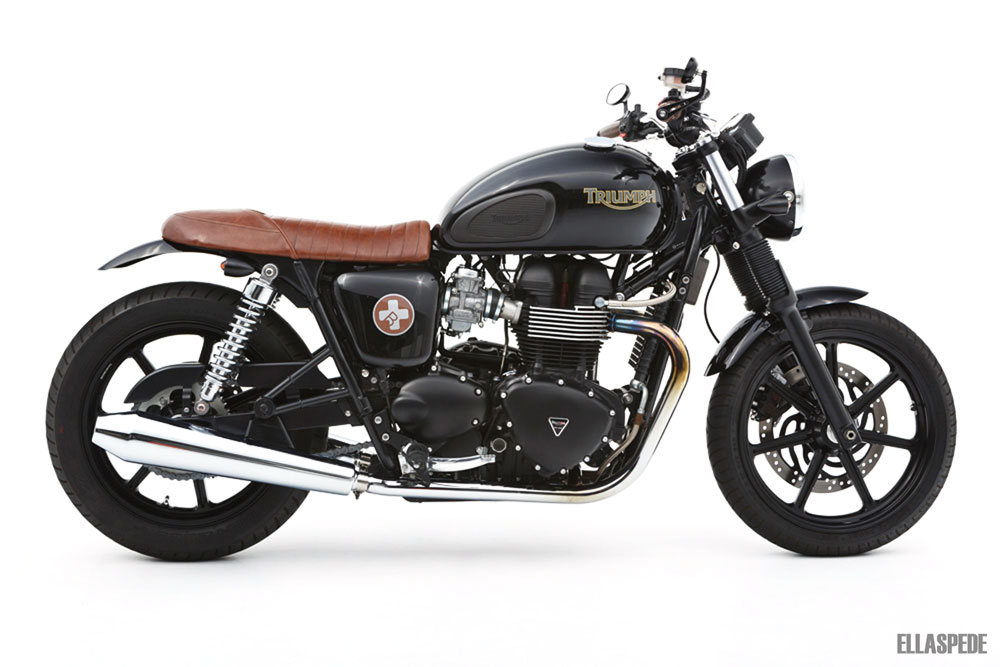 Triumph claim the Bonneville to be "the most famous name in motorcycling" and apparently they (along with some of their brethren) are "the way bikes should look, run and sound".
Bold claims, but they're probably correct… well perhaps for being the most famous at least.
As to whether they are the way motorcycles should look is a debatable point and one that our latest client, Brendan questioned.
The Bonneville look has always been classically strong, British, retro. But what were Triumph thinking when they released the mag wheel model Bonne in 2009? It's a bike that visually seems a little uneasy in its skin.
On top of the frame and smooth injected parallel twin it shares with the Thruxton and Scrambler, Triumph added raked back handlebars and seemingly tiny linished 17" mags, giving it a slight 70's glam boulevard cruiser look.
Having said that what it lacks in identity is compensated for in ride-ability. For us it's probably one of the best all-round packages available. Decent power with smooth delivery, predictable precise handling combined with a good level of comfort.
… but back to the looks!
Brendan came to us convinced something could be done to improve them.
We worked together deciding on an aesthetic that reduced the extremities, added some colour and generally tightened things up whilst not going overboard on modifications.
The obvious changes were the shortened frame, custom seat and seat colour, matched with Posh toffee grips. Custom painted graphics on the side covers (which relate to Brendan's profession), a custom rear guard, lower handlebars and all-black rims. (we toyed with the idea of returning the Bonneville to spokes but decided to wait and assess how the powder coated mags turned out… thumbs up on that one.
The less obvious changes become apparent when you start looking closer:
The original headlight and gauge were lowered and a custom shroud made to smooth the headstock. Gators now cover the forks (along with the original fork protectors), the ignition, regulator / rectifier and horn have been relocated via British Custom brackets and some custom bracketing.
A flexible LED tail / stop light tucks in under the seat, a numberplate relocation bracket was made to retain some legal coverage of the rear wheel. The mufflers were shortened by cutting, then mated to the original brackets by flipping side to side. And Posh indicators round out the changes.
… Actually hang on, there are some changes you don't see at all. Custom wiring of course to make all the new bits work, an air injection removal kit C/o British customs and a (very effective) alarm which had us disliking the bike till we figured out (i.e. read the instructions on) how to use it properly.
Not a ground-breaking build but one which has relieved this Bonneville's identity crisis and made Brendan a very happy chap.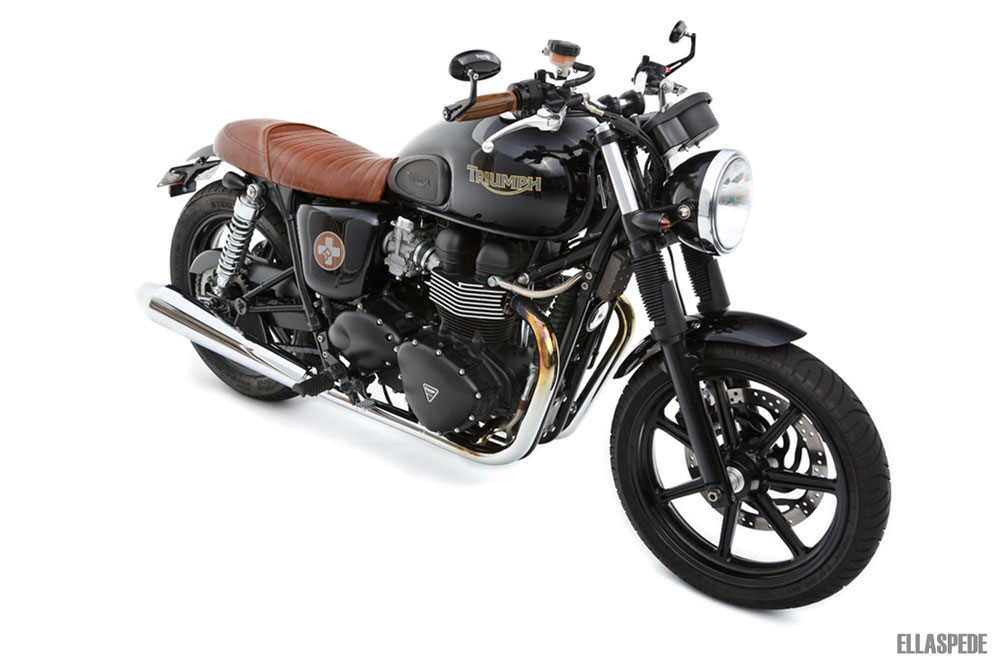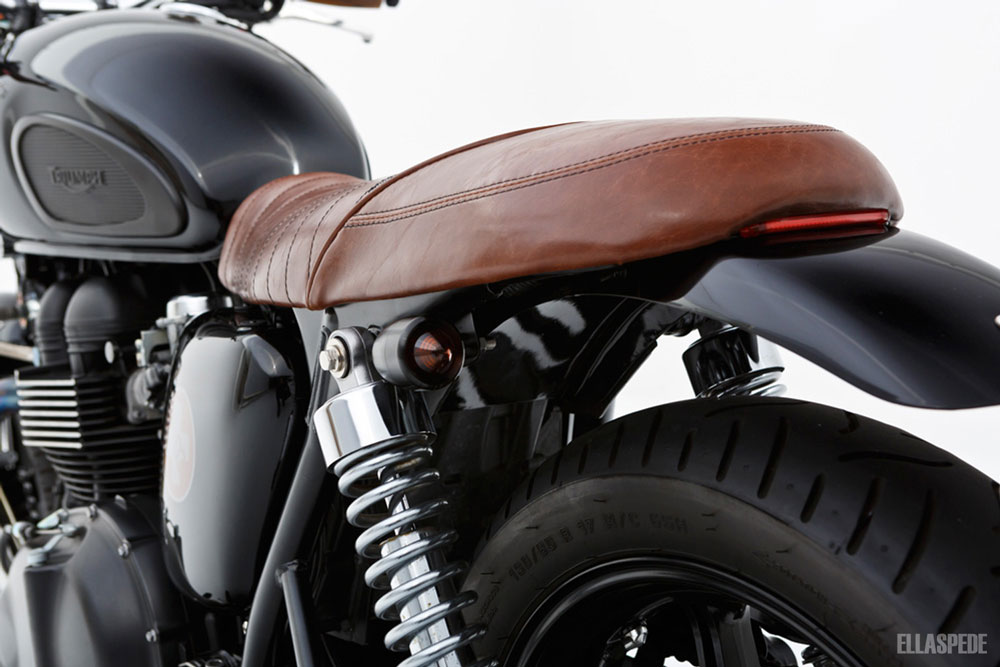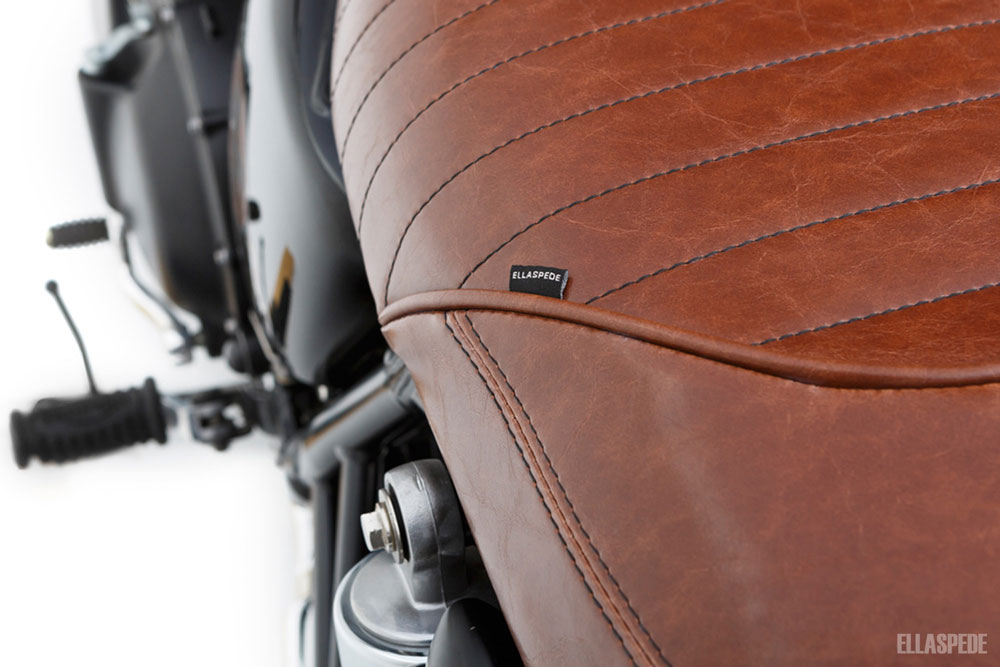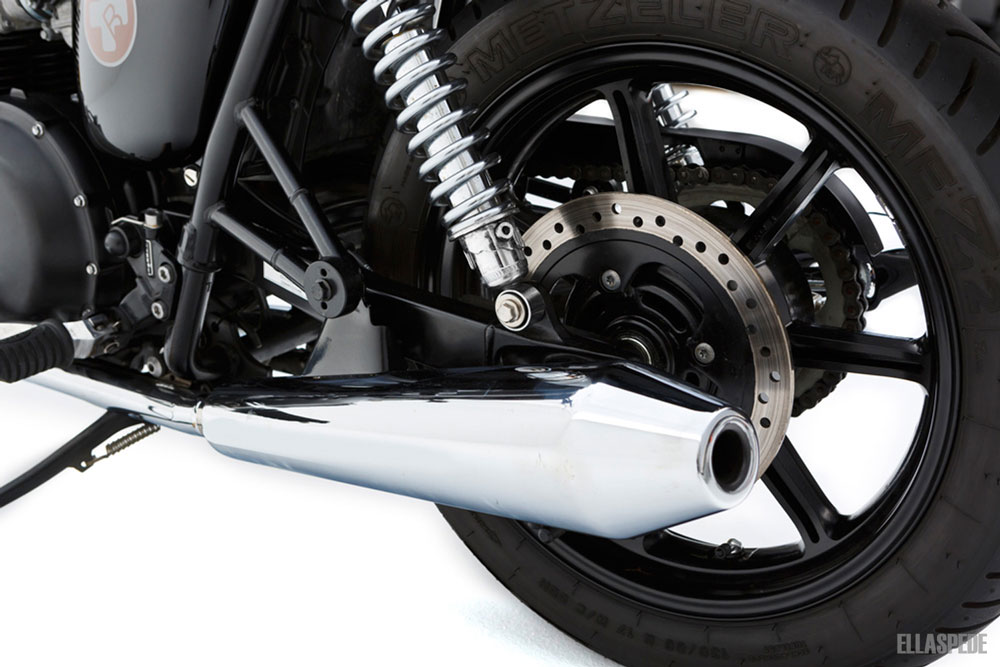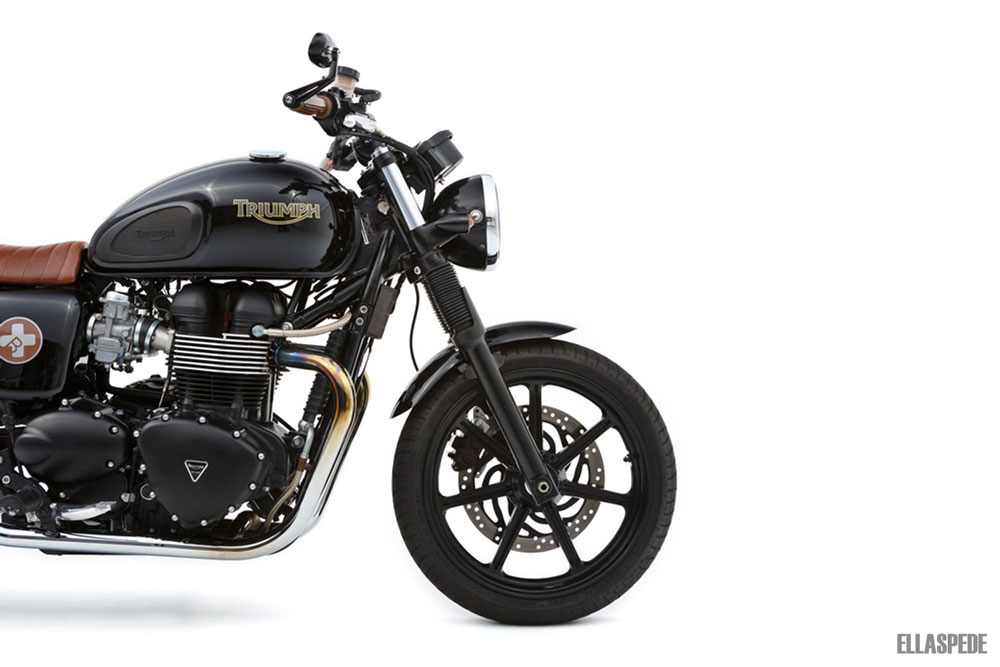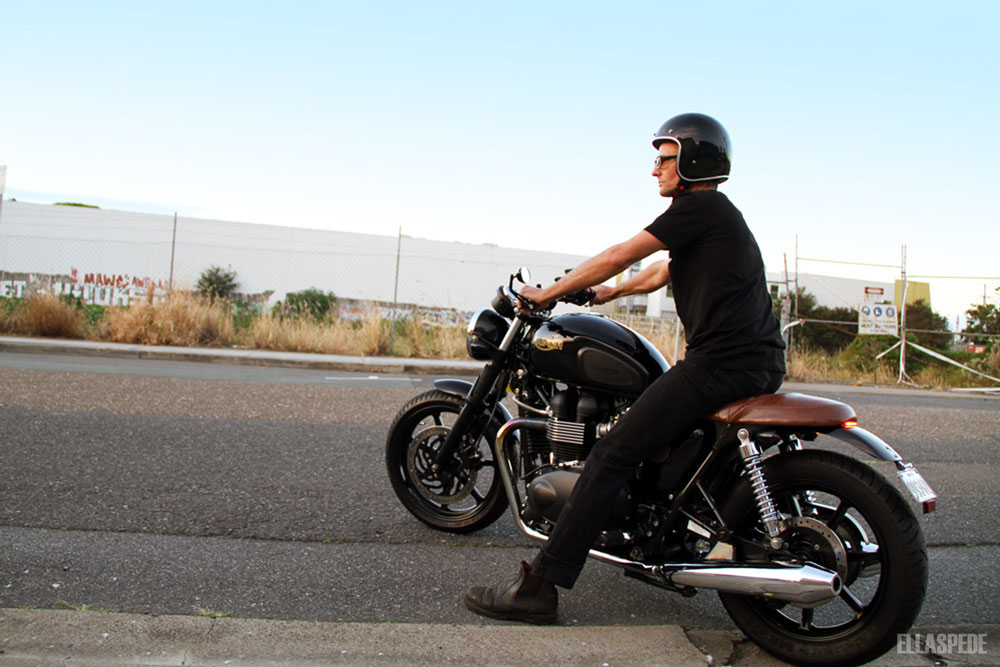 Albums we listened to during the build of this bike:
---
Photos and Features:
---