EB087 – 2011 Honda CB400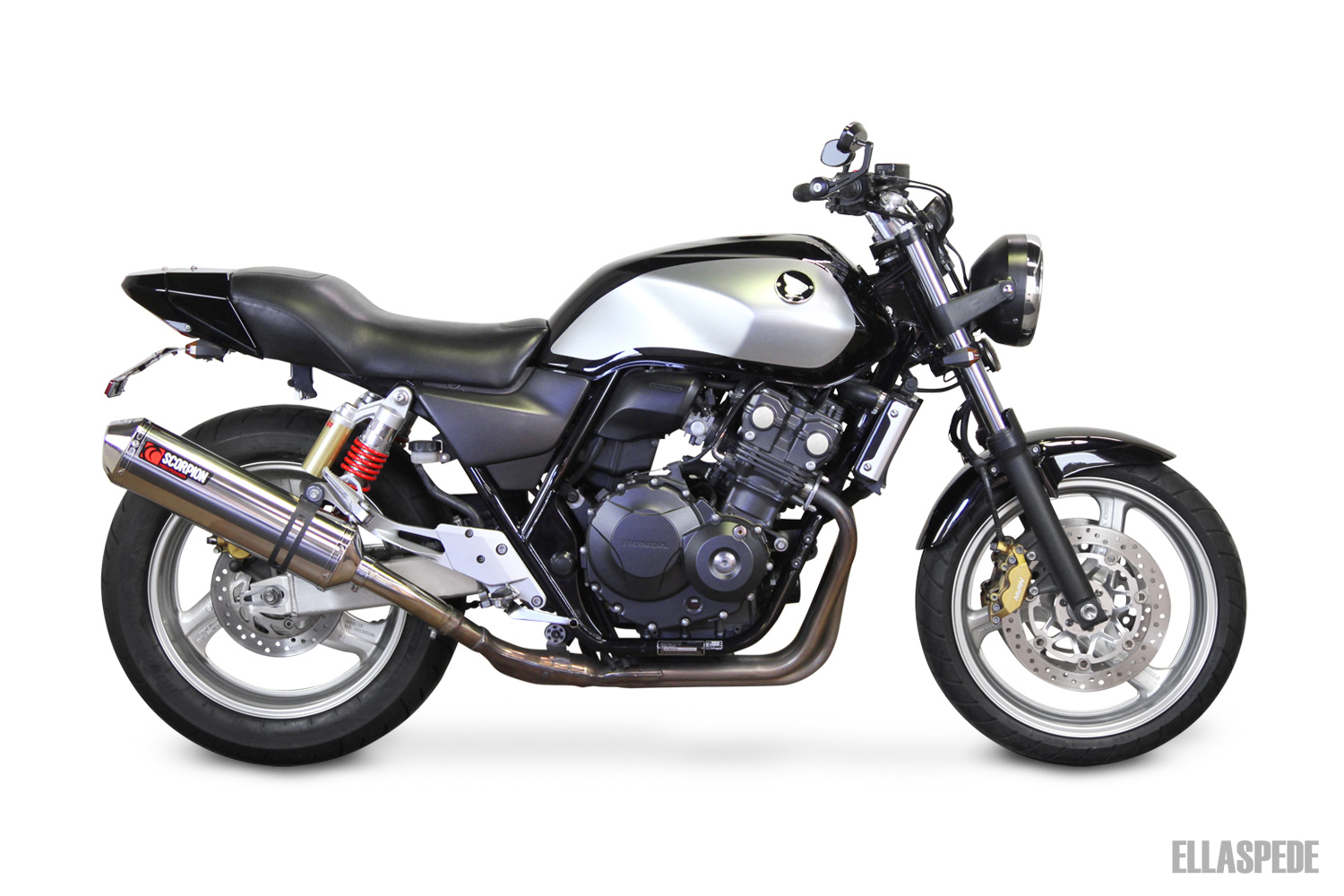 What happens when a custom build finishes? Some may argue any real build is never finished, but when you're drawing near completion on a successful project one cant help but look to what's next. This was certainly the case with Andrew, owner of this CB400 and also the previously restored 'Elvis' 1968 CB450.
This CB400 was always the commuter while 'Elivs' lived out the custom life. But it wasn't long after Elvis had left the (Ellaspede) building that Andrew started to think about turning this humble 400 into something more unique.
The modern Honda CB400's are great bikes in their own regard and a popular choice for a small modern sports commuter. Andrew wasn't always going to draw inspiration from the 68′ sitting beside it in the garage, but eventually decided to pay homage to the CB400s heritage with some subtle design details.
Newer CB400's have a large tank and rear section, so slimming these down was a priority for the build. The tank was painted in a silver and black scheme influenced by the 68′, which also cuts down the visual size of the tank.
At the rear a completely new rear section was developed to bolt on over the original frame, utilising the stock tail light for a stronger but shorter back clip. It includes a custom seat bolted to laser cut steel and CNC machined plastic sections.
An aftermarket headlight and Acewell speedo were mounted to lower brackets, giving the front end a more aggressive look. Posh indicators, Tarmac bar end mirrors and new handlebars round out the package.
The wheels were coated in a smooth silver to fit the theme, while the rear seat section is gloss black to match the seat.
An Ellaspede Ninja Star Licence Plate Holder positions the plate out back, while an aftermarket Scorpion muffler lifts the lid on a little more noise fron the inline four.
Retro Honda badges finish off the tank and tip the hat to Andrews original 68′ CB450. He's now got a modern version of Honda's mid-size hero that draws on classic inspiration for a refreshing interpretation of these 400 fours.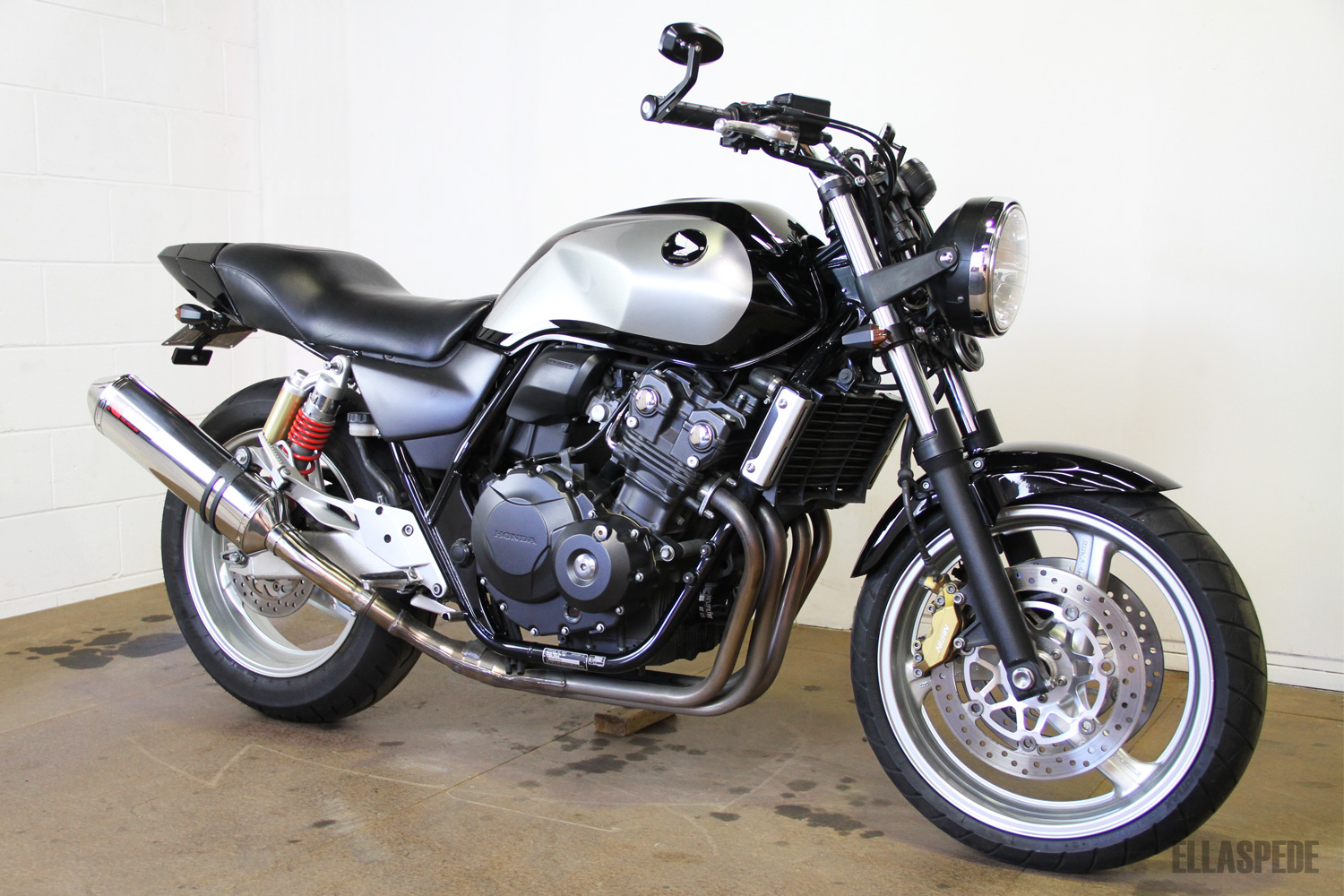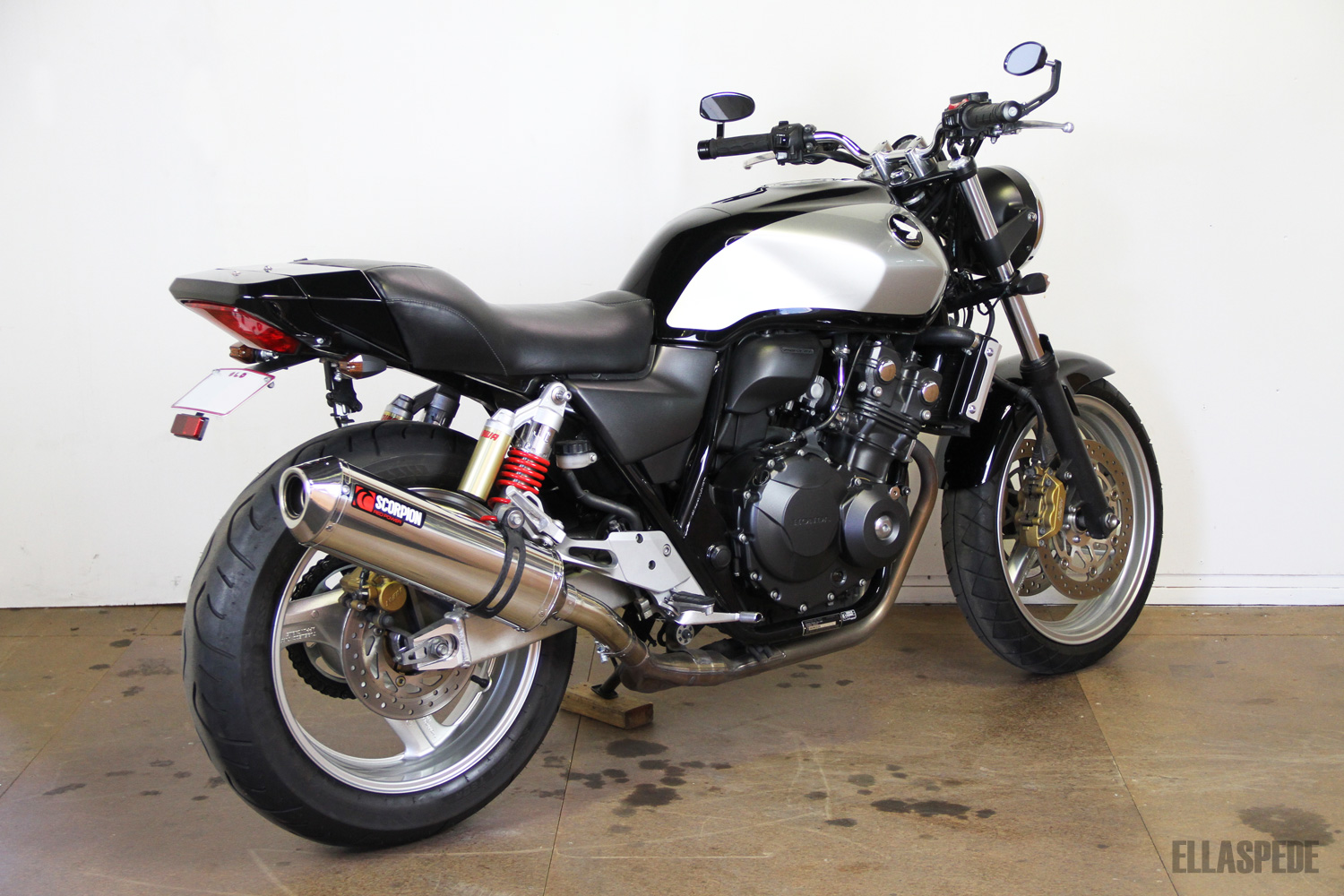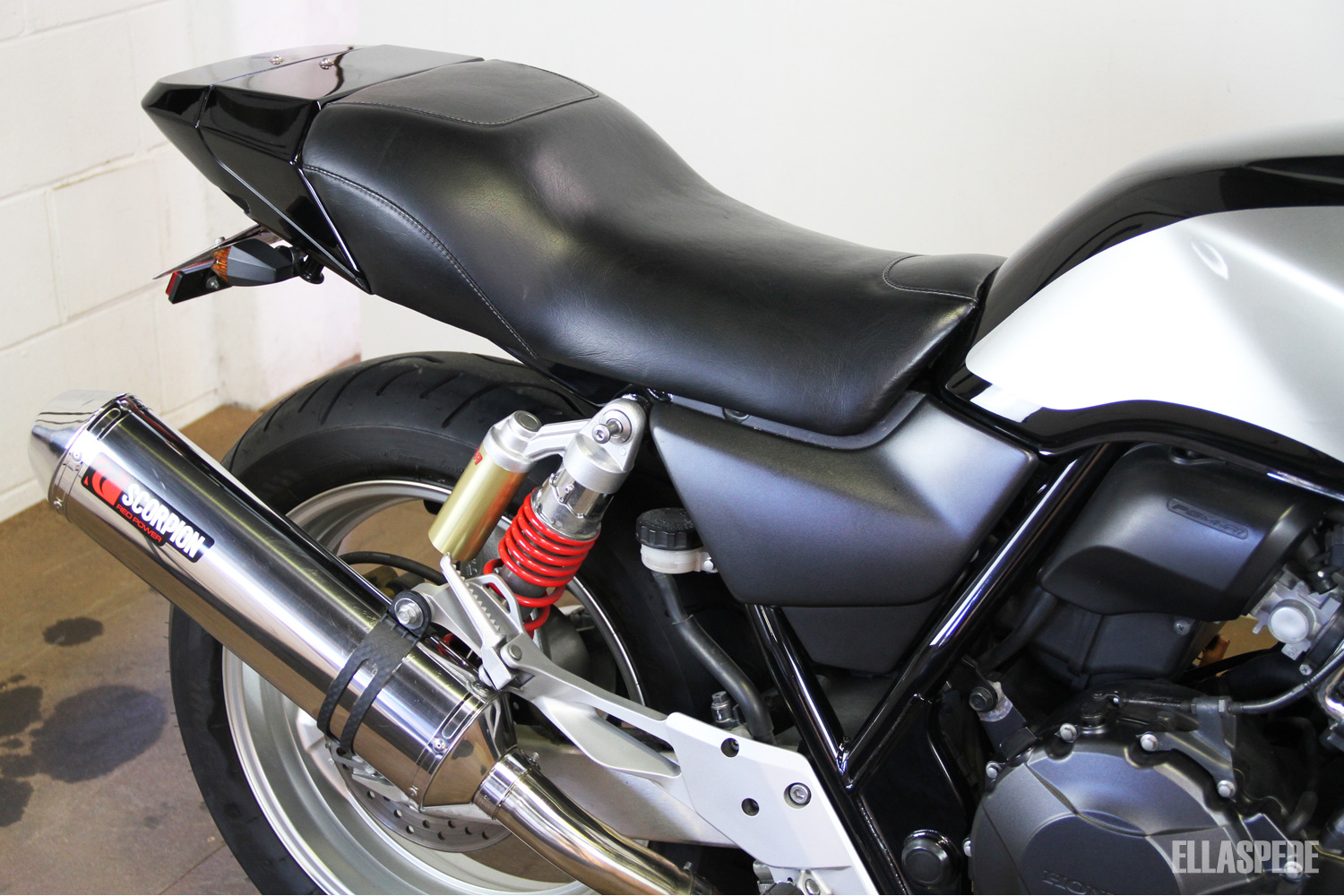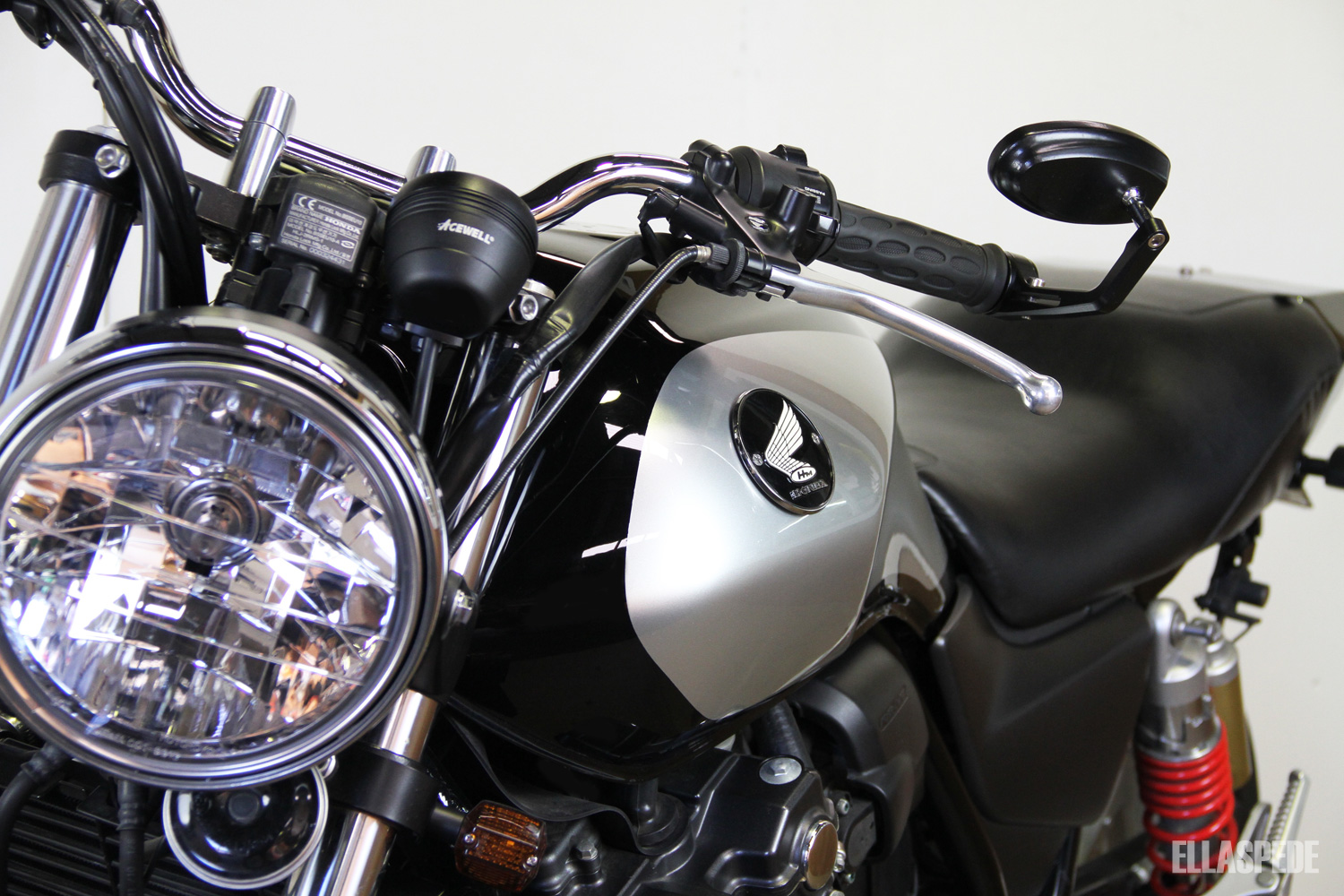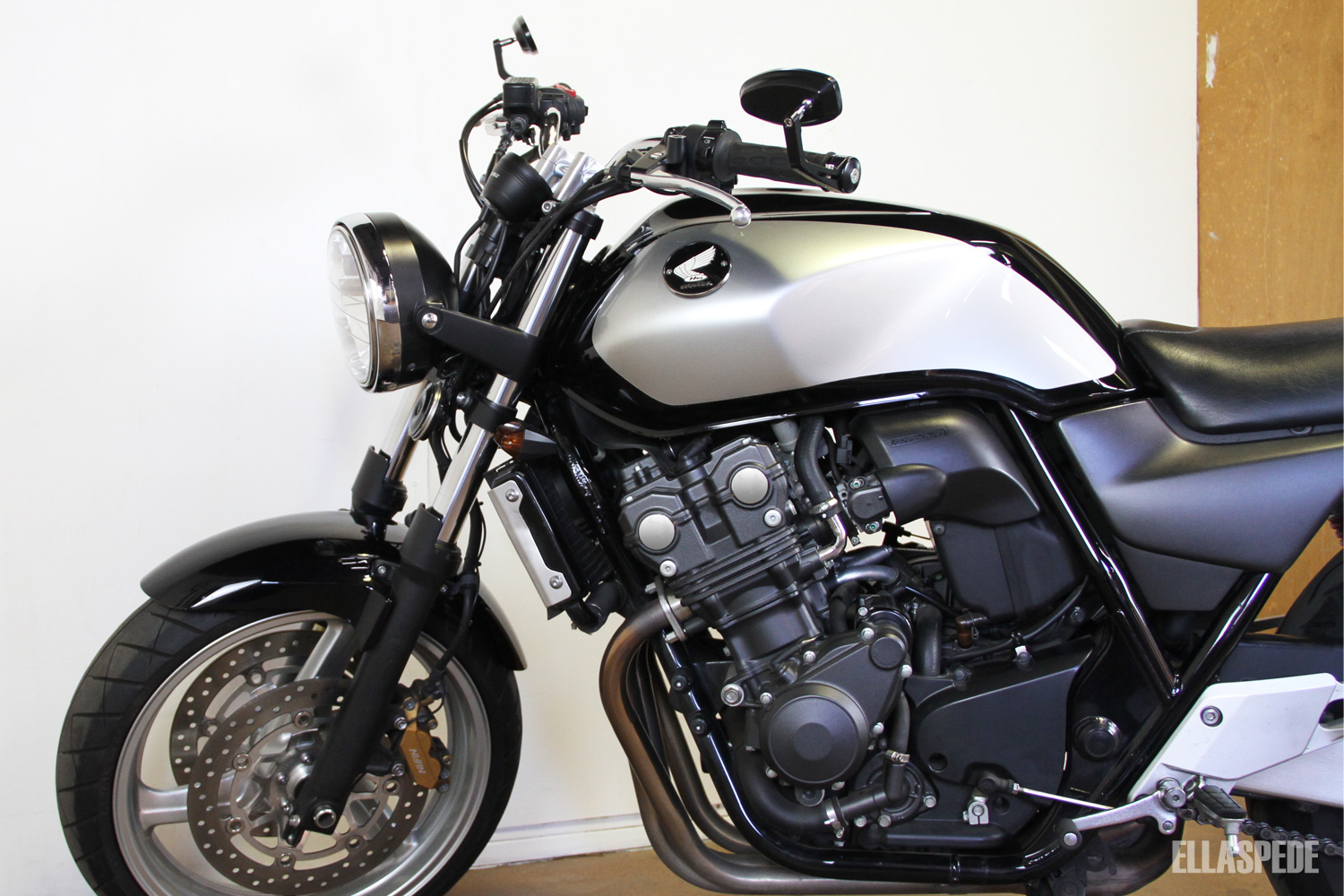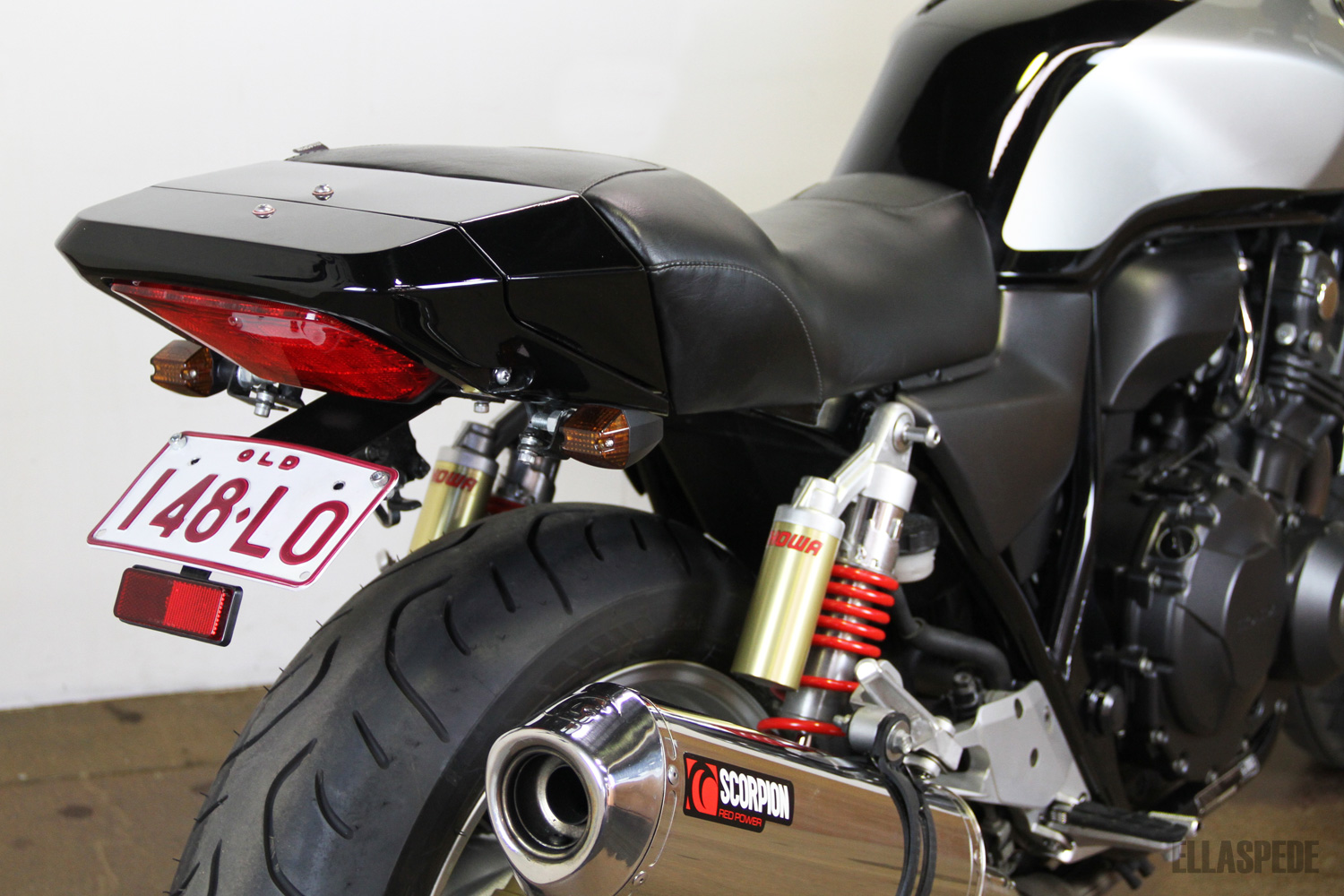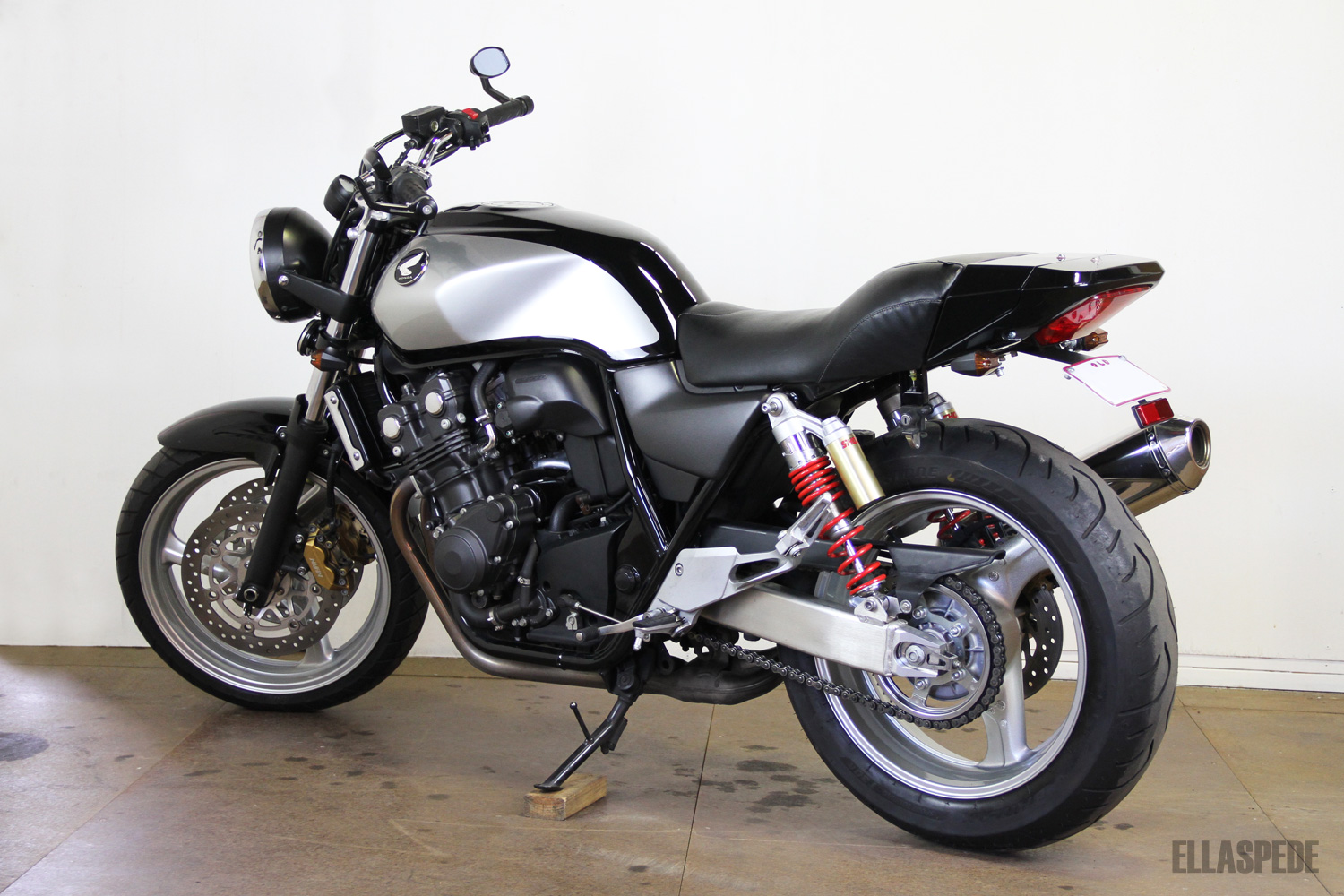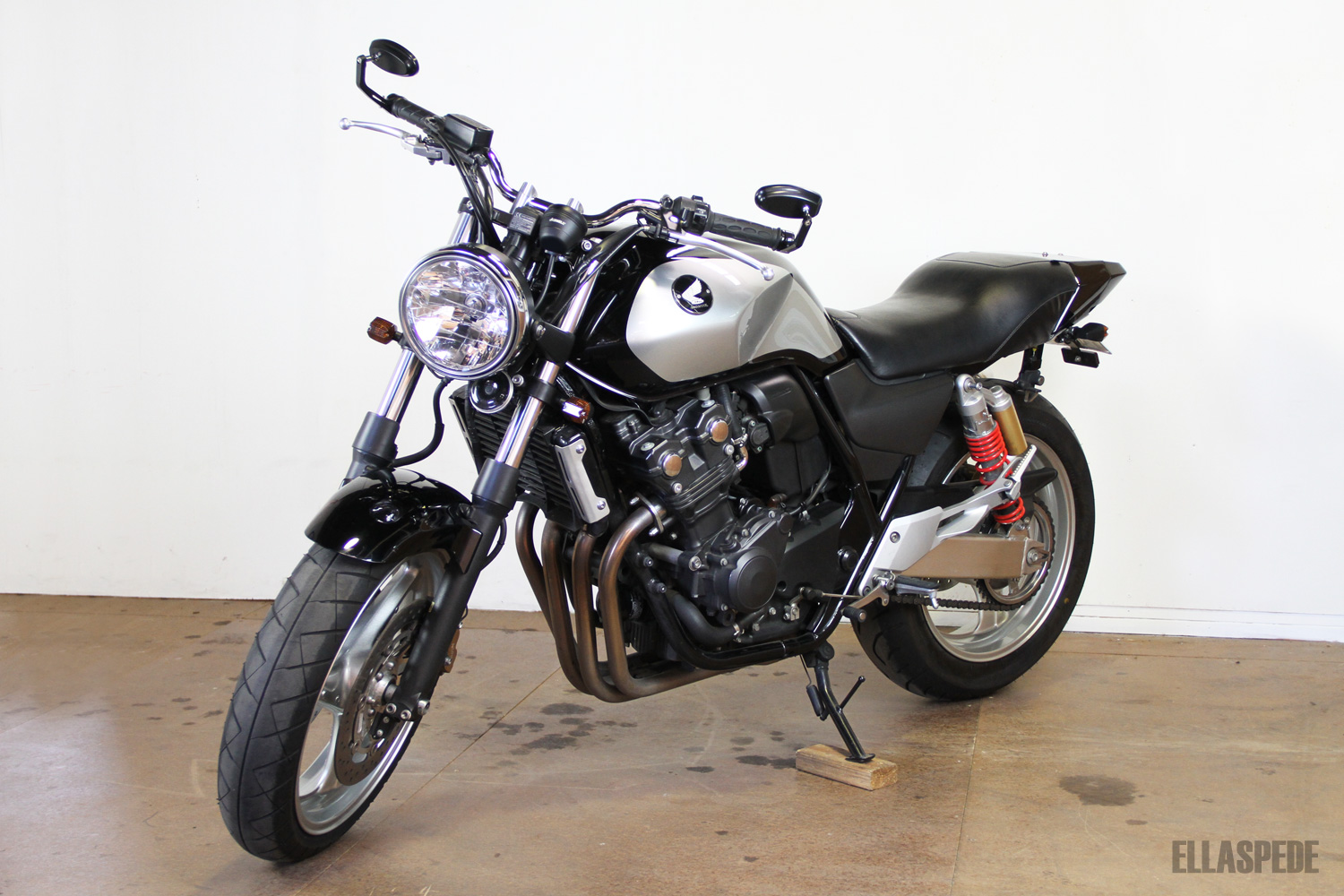 Albums we listened to during the build of this bike:
---
---
Comments (4)
That tail

By:

Ab

on 5 February 2020

That custom rear is crazy awesome! By any chance you guys sell them?





Ellaspede Response
Hey Ab! Stoked you like it mate. It requires a bit of custom work to get it fitting the way you see here, so it's not a product we can sell as an off the shelf bolt on item. If you can get your bike into our shop we can definitely make another and do the required custom work to fit it though! Cheers mate
---
That tail!

Sick rear section! Do you guys sell them?
---
Tail light

What kind of tail light for that bike?





Ellaspede Response
Hey Ari, that is the stock tail light, we just remounted it wiht the custom rear end so it looks a little different! Cheers
---
How much?"

By:

jemero77

on 28 July 2019

How much did it cost you to make the CB400 look like this? PS I'm a big fan of your bike





Ellaspede Response
Hey Jemero! We'll shoot you an email with some details mate. Cheers
---
Leave a comment