EB324 – 2008 Triumph Bonneville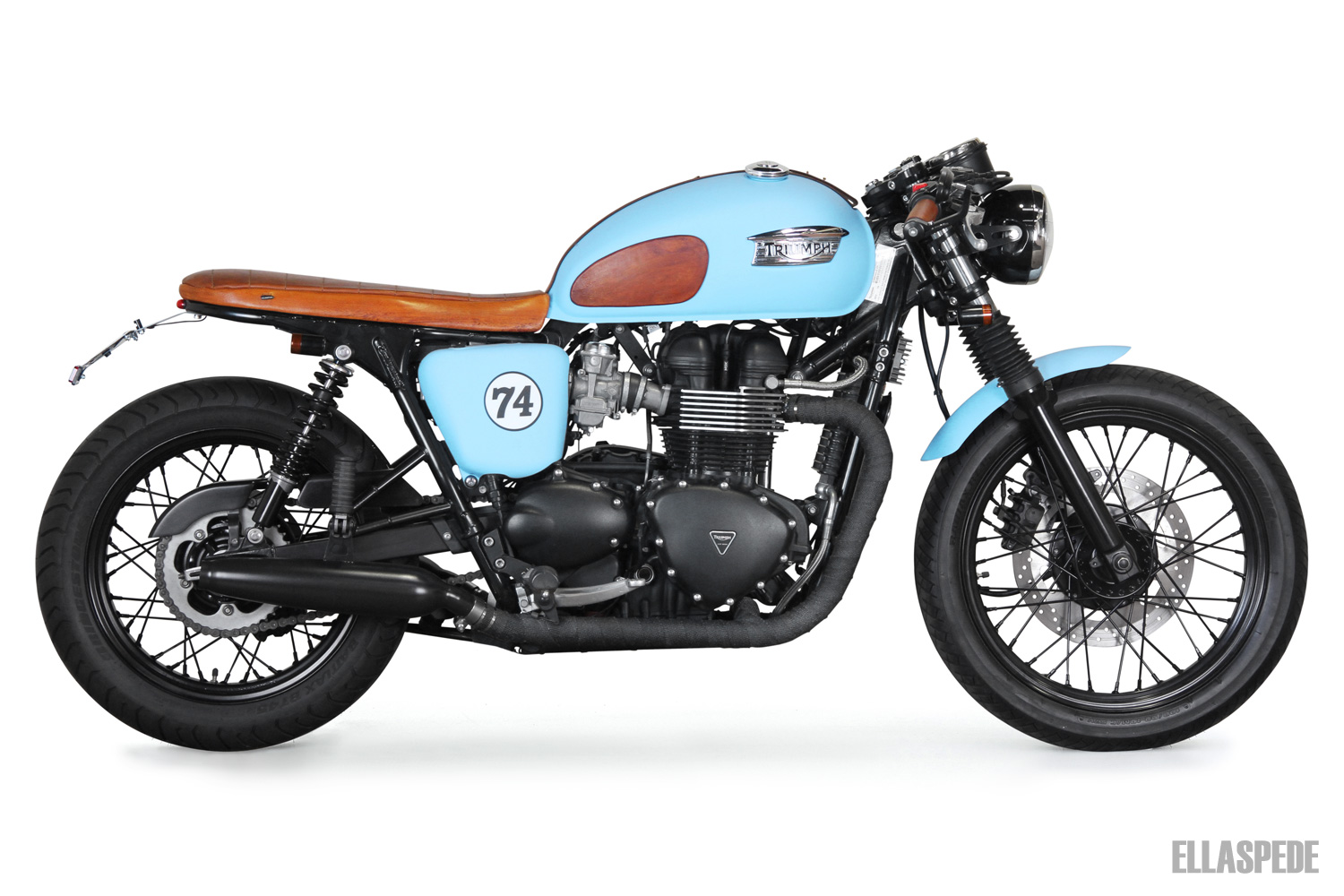 When an award winning Home Designer and Builder gets in touch to discuss a custom build you know you're in for something special. With the help of some key industry contacts, Todd set out to transform his Bonneville and engaged Ellaspede to make it happen.
The first port of call, as with most Bonneville customs, was the stock seat and rear guard. The rear of the frame was cut and modified to suite a new rear hoop with all unnecessary tabs being removed. An Ellaspede Bike Builders Kit supplied the metal seat pan which was custom shaped to suite the new frame profile. Seat foam was then shaped to suite the desired profile.
For the upholstery, a South African fashion label specialising in leather goods was in Todd's contact book and seemed fitting for some custom cowhide. The seat was sent to South Africa for the two-tone covering and returned with a tank strap and knee pads to carry out the theme. Leather off cuts were also used to wrap the grips.
The front guard was shortened and reshaped before Todd cracked the contact book open again, with his mate laying a matte gloss over the blue hue on his tank, front guard and side covers. A prime example of texture contrast, the tank strap and knee pads finish the tank and tie in the seat.
A host of Ellaspede's own Triumph products made their way onto this build, namely the Ellaspede Billet 6061 Aluminium Clip On Bars in black anodize finish. The laser cut Ellaspede Triumph Gauge Relocation Bracket, Reg Rec Relocation Bracket, Horn Bracket and Ignition Relocation Bracket also tidy the Triumph front end. New bar end mirrors complete the cockpit changes.
The stock rims were stripped and sent out for black powdercoat, new bearings were slipped in before the hoops went back on. Ikon rear shocks with custom black bodies were bolted on to sort out the rear end sag. Triumph mufflers were modified and powdercoated before being mated up to the heat wrapped header pipes.
Front and rear, Daytona indicators mount to custom brackets from the Ellaspede Bike Builders Kit. Rear illumination comes care of a 12 LED taillight mounted to an Ellaspede Triumph Tail Tidy.
Todd's Bonneville transformation has physically and visually trimmed down this Triumph with some cuts and custom parts. The blue and brown now draw the eye over the black on black finish, providing a refreshing take on a popular colour combo.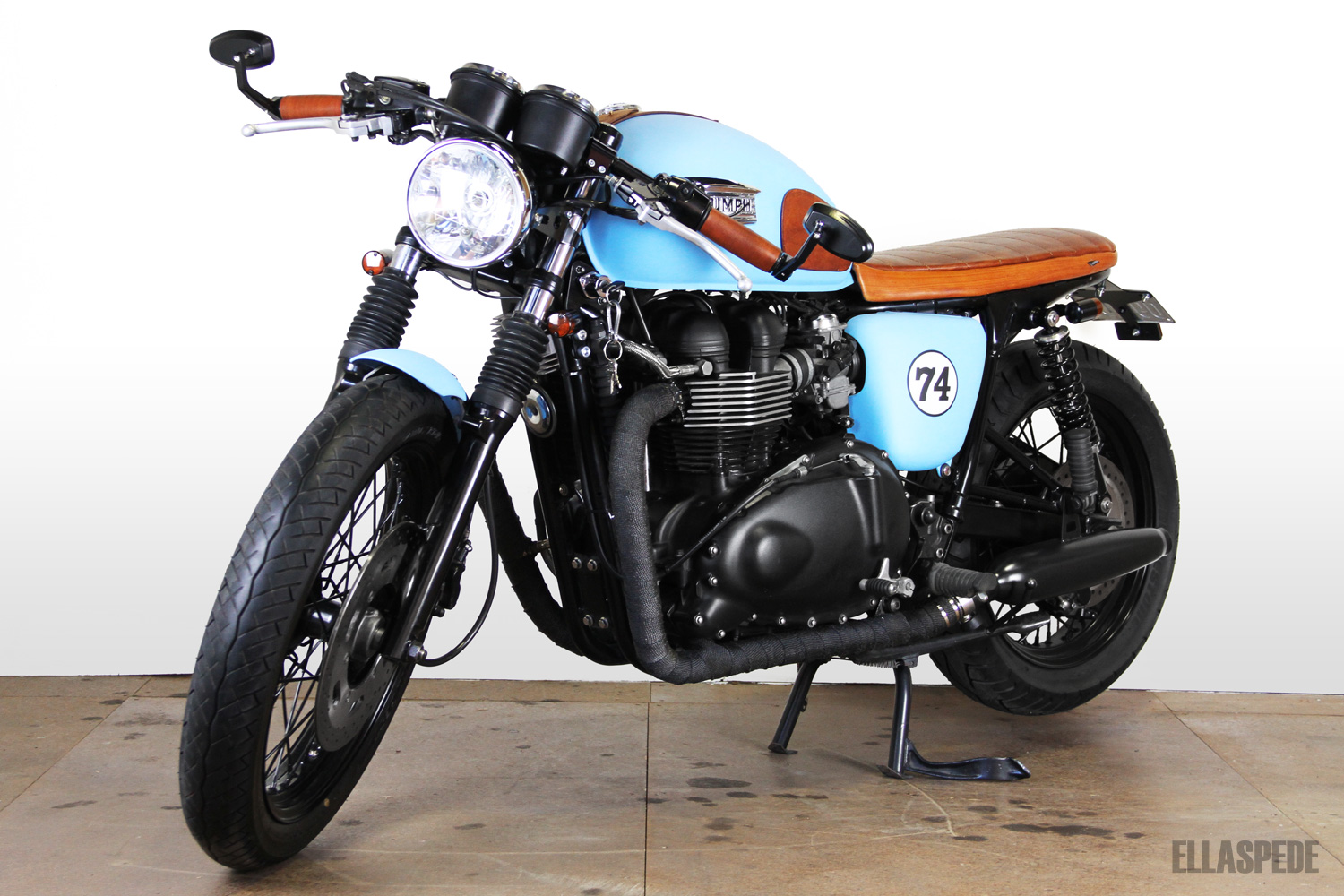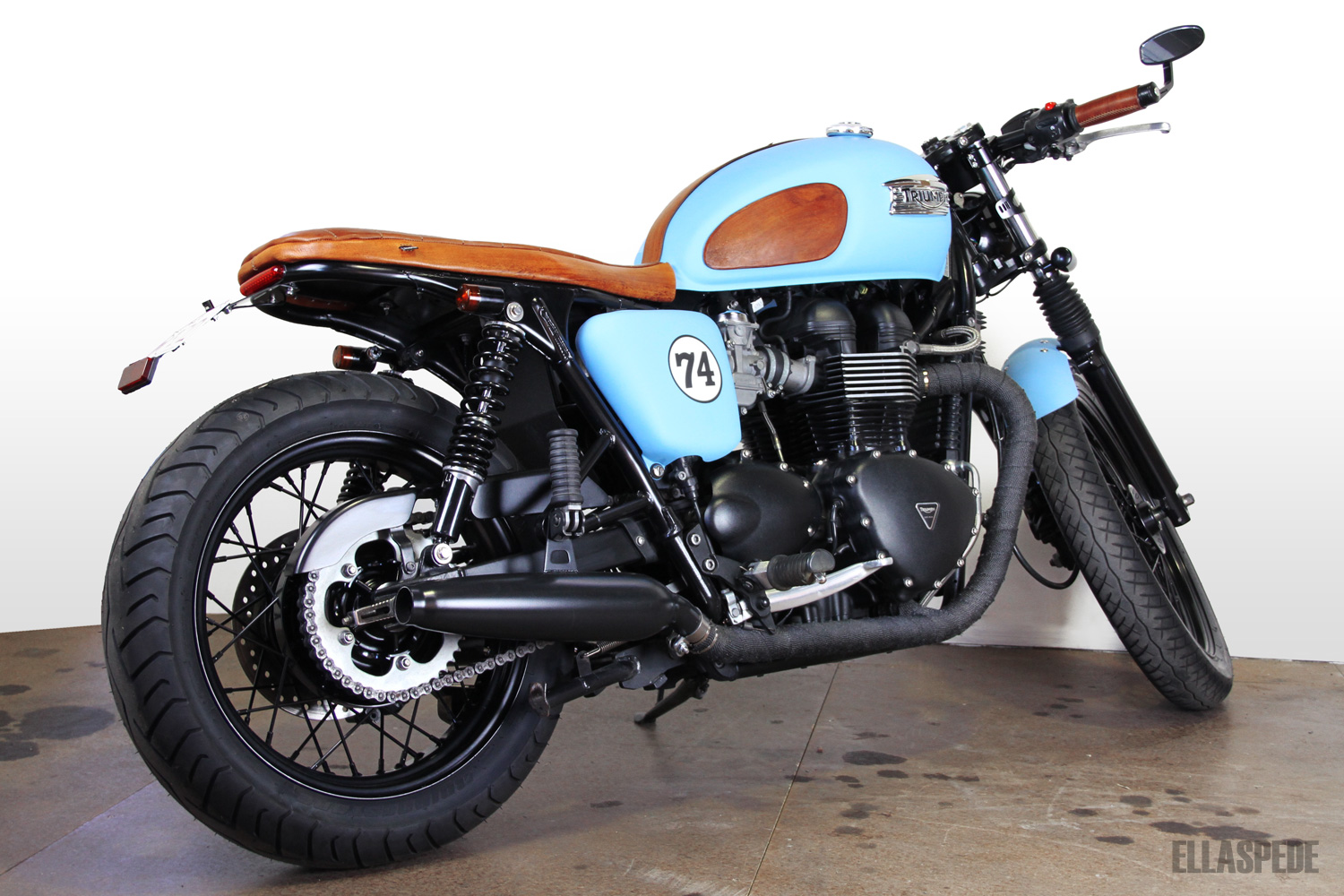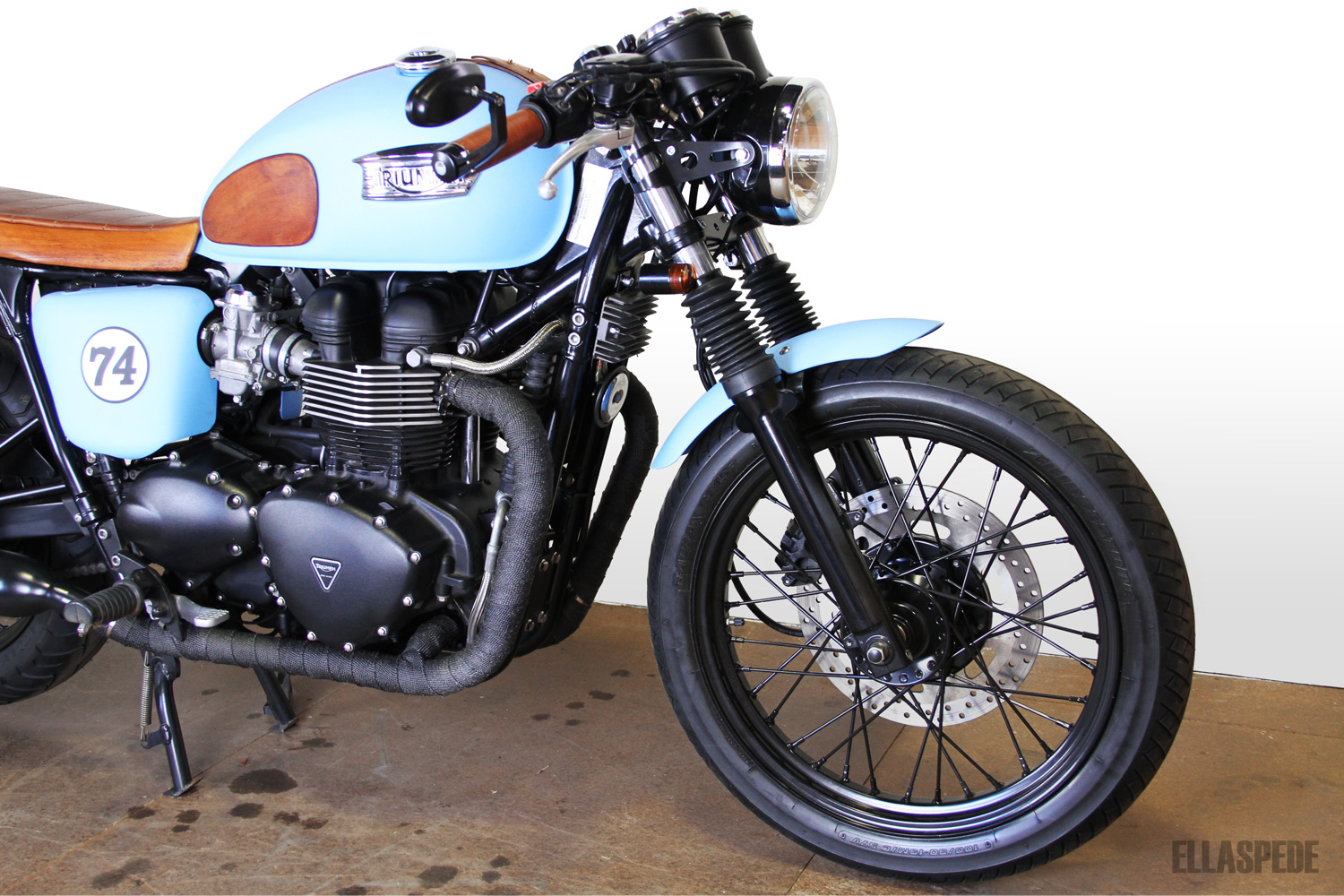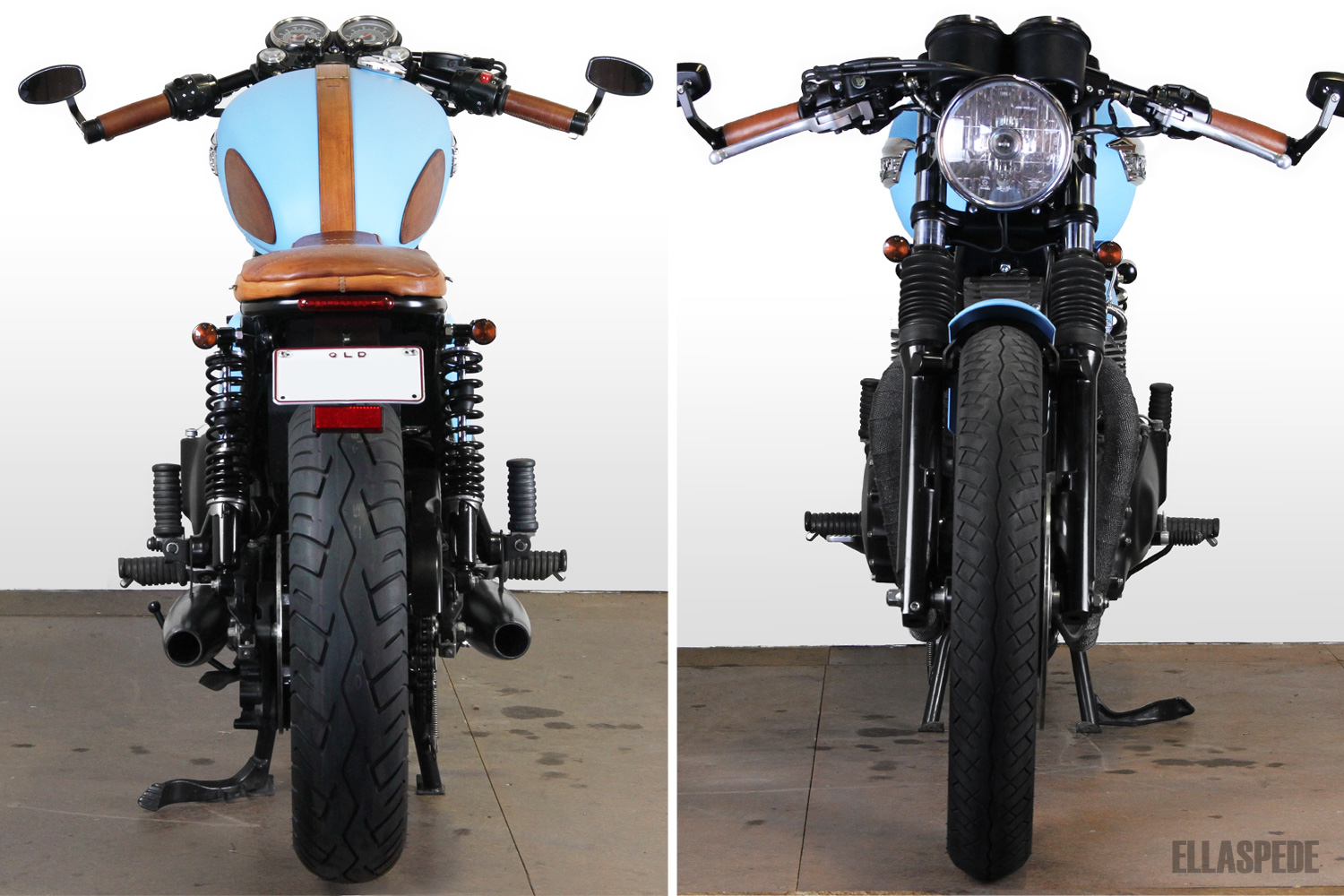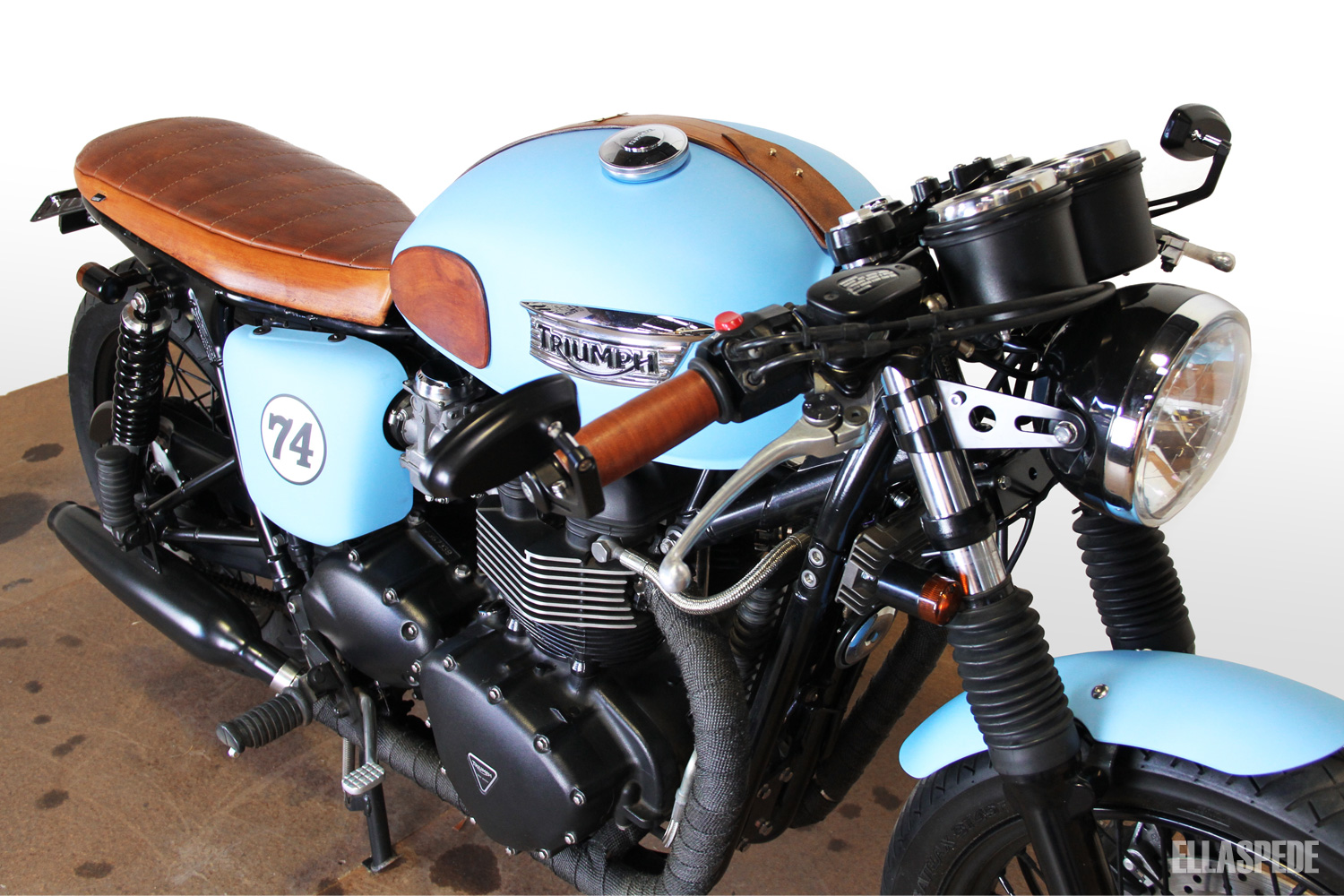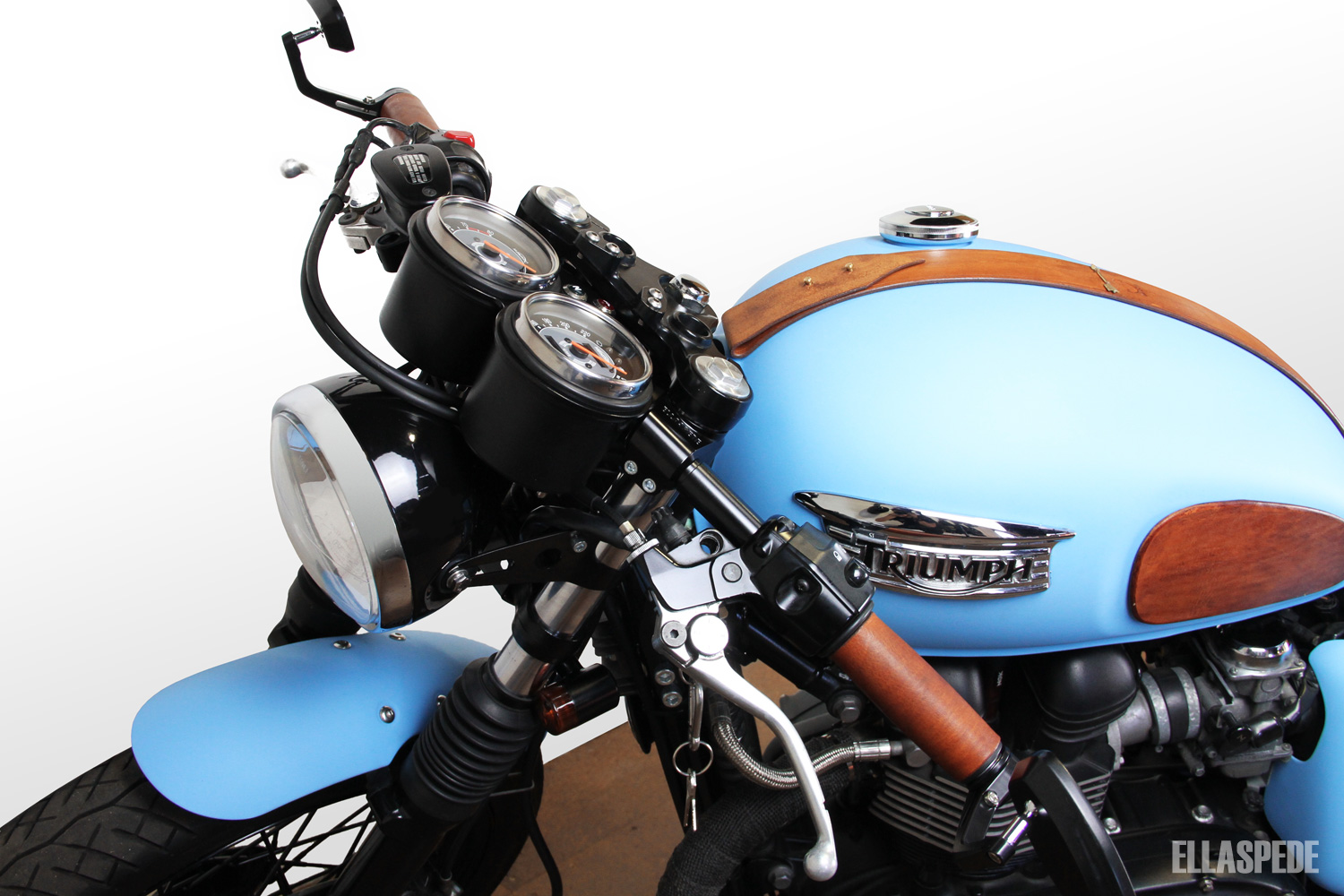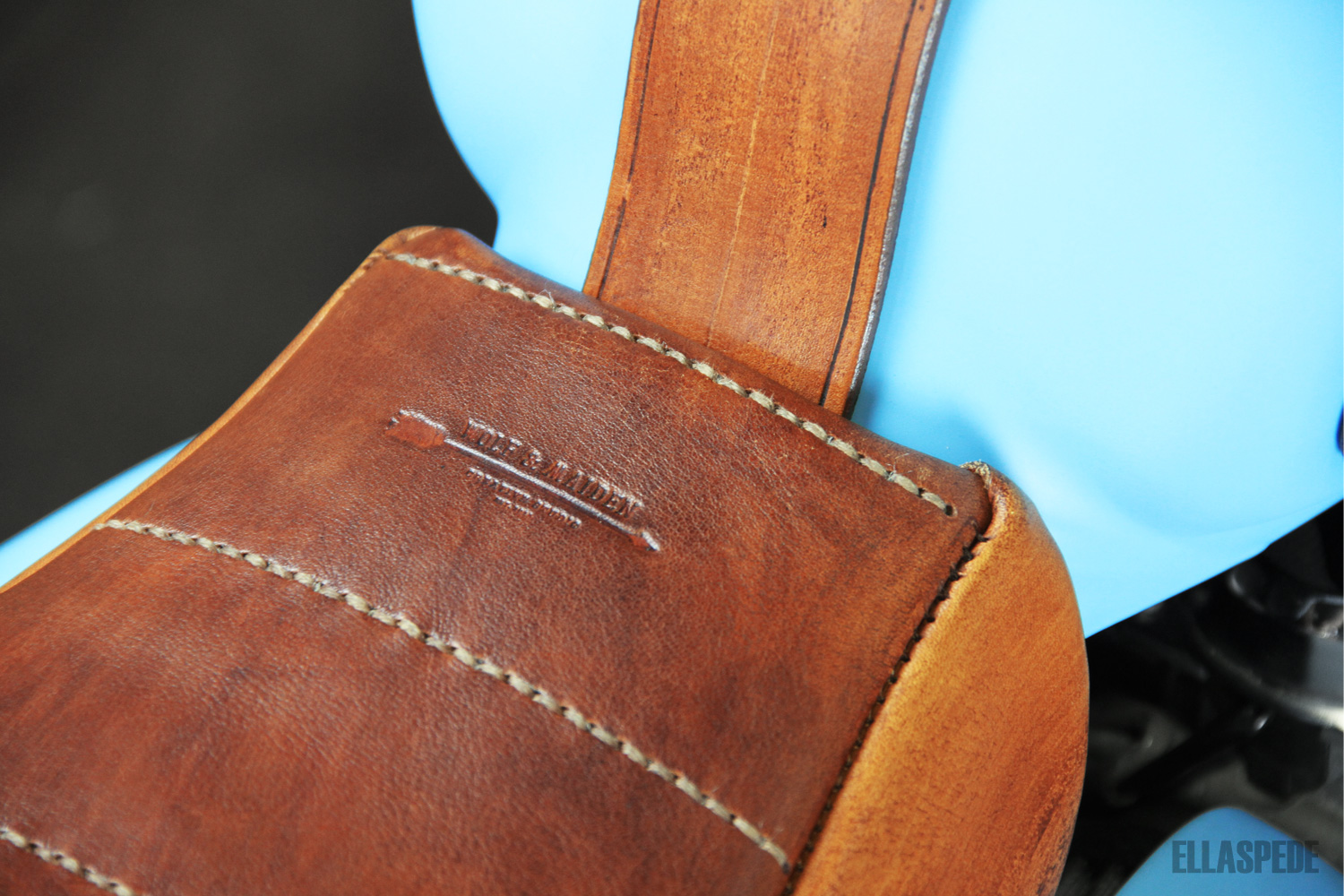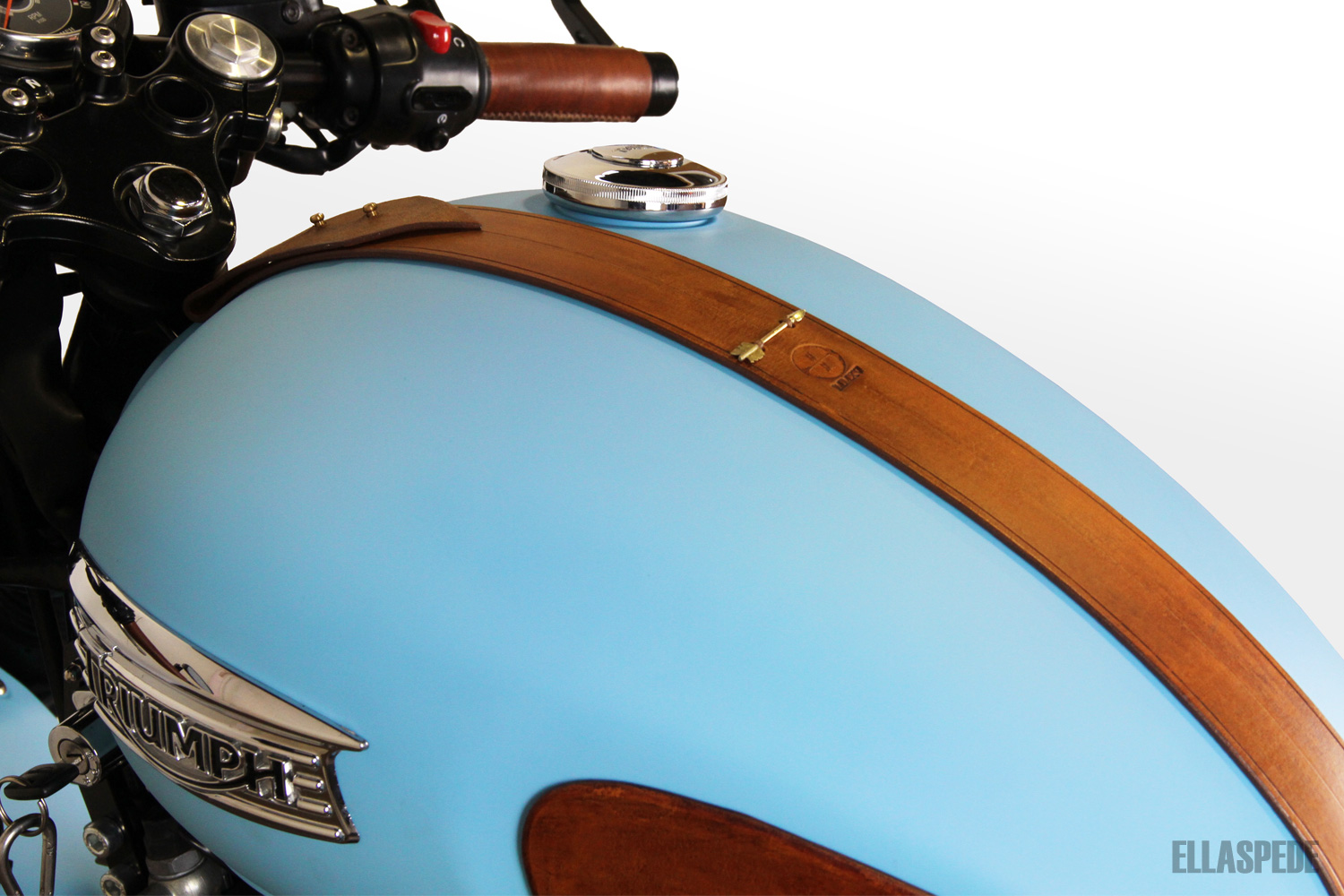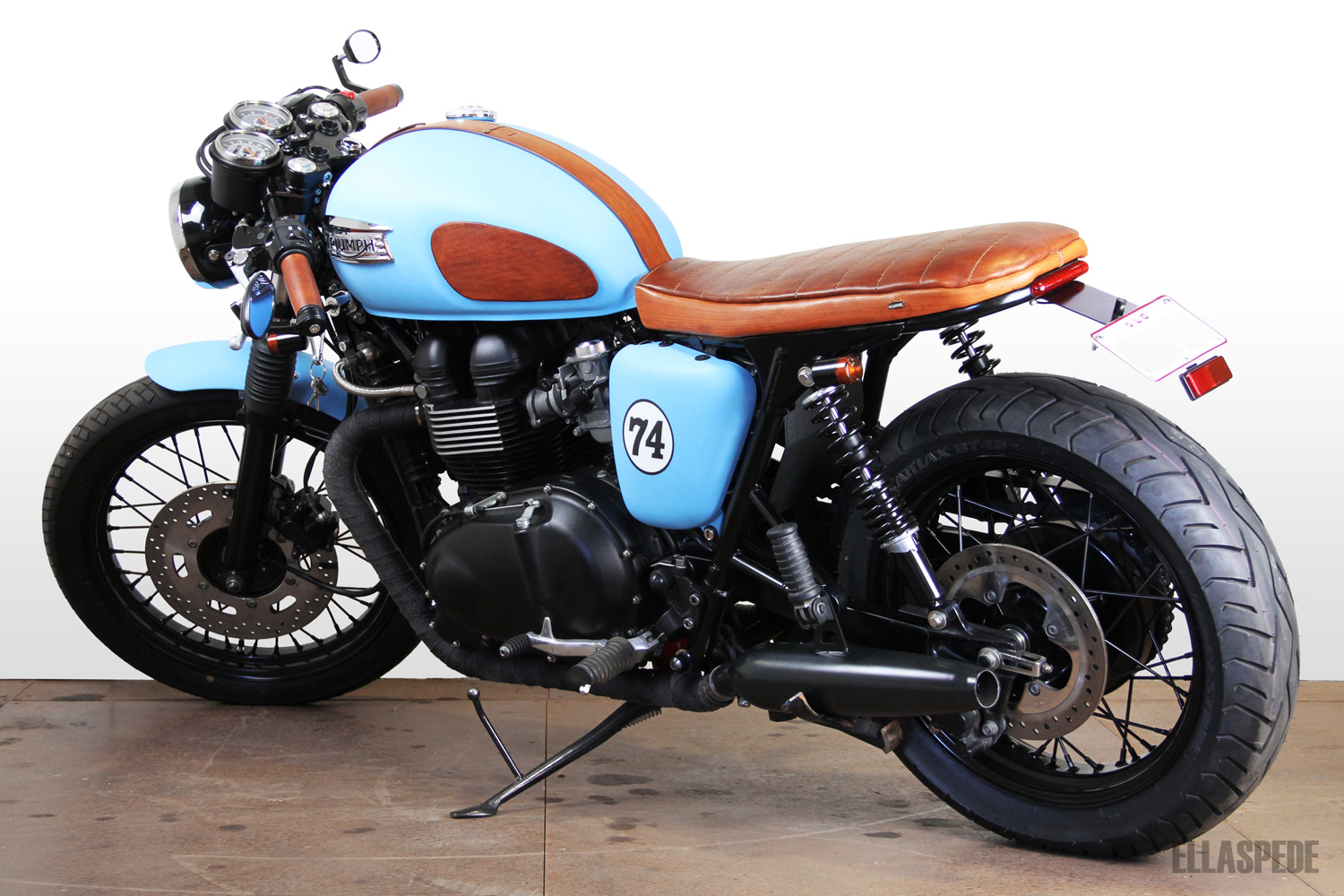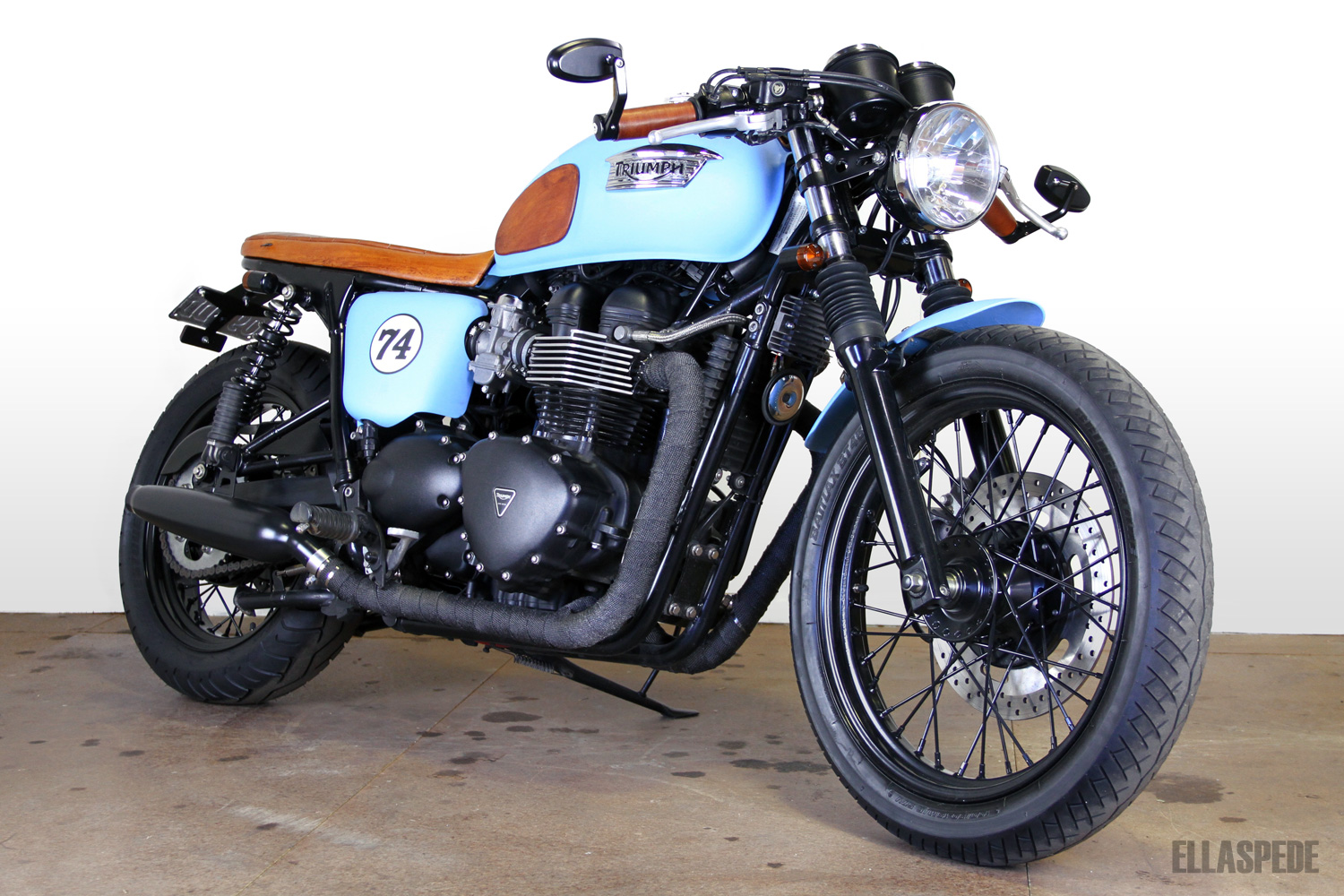 Albums we listened to during the build of this bike:
---
---
Leave a comment