EB043 – 2007 Triumph Bonneville V02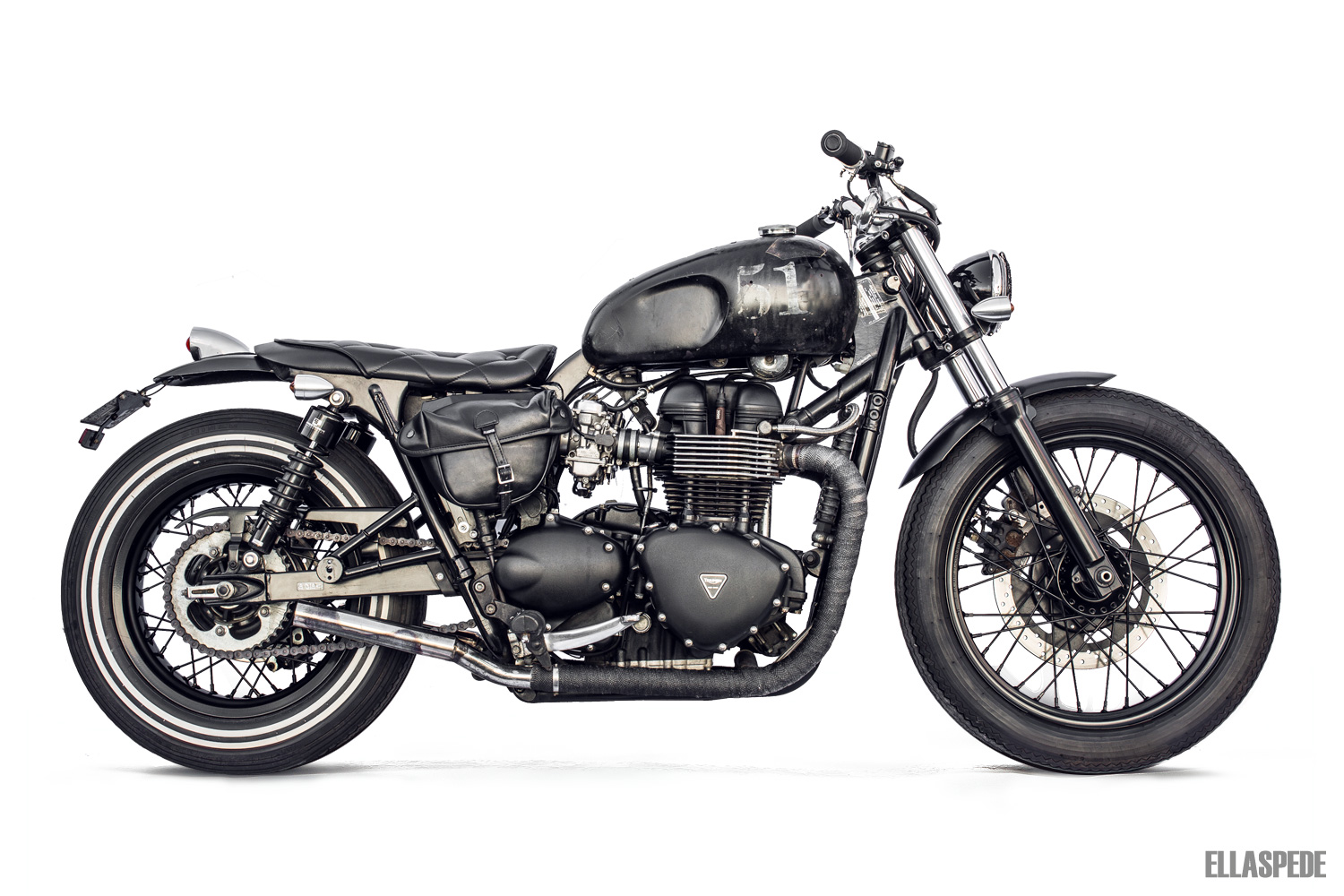 The great thing about custom bikes is that, more often than not, they continue to evolve as rolling representations of the owners' interests.
We had previously built this 2007 Triumph Bonneville into a clean street bobber style bike for owner Steve. He always had a strong interest in vintage steel, and with the urge growing an awesome classic patina Triumph tank was snapped up and build stage 2 was underway.
The bike already performed as it was intended, so instead the focus was on transforming the previously polished bike into more of a 'brat style' streeter.
Getting the tank on was the first port of call, with a slicing and widening of the rear tunnel required to slip it on. New mounts were made and minor leaks were repaired before it was acid cleaned inside and the underside got a fresh coat of protective paint.
Back on the bike, the main wiring harness was re-routed to make room for the smaller tank tunnel. The reg rec and horn were also relocated out of sight as part of the electrical update.
The paint on the front and rear guards was 'dulled-off' to match the new old tanks black patina. Some liberal 'dulling' was also applied to the chrome tail light mount and other small items.
It was decided the previous brown provided too much contrast to the new colour scheme, so the grip wraps were removed, cable wraps swapped out for black and the seat reupholstered in a black version of the same 'chesterfield' style design. Ellaspede Triumph saddlebags in black bolted on to replace the brown items.
The handlebars were paid quite a bit of attention in this second stage of the build, with the intent of cleaning up and slimming down the previous riders controls. The factory levers and switches were binned in favour of slimline aftermarket levels and Posh micro switches with internal bar wiring. A vintage style throttle housing made it's was on with classic round mirrors now underslung to replace the previous bar end items.
Te result? A great example of how a single item, in this case a vintage tank, can influence the look of a whole bike and transform a street bobber style build into a classic sled with real patina. We loved version 1 of this build, but the update is definitely a big leap in the right direction for this awesome streeter.
It's also a perfect example of how a late model bike can capture a classic look without the need to have a 40-year-old machine. Given this thing runs, stops and turns better than it's equivalent old vintage bike and probably only requires one tenth of the maintenance and upkeep, we know which one we'd have in the garage!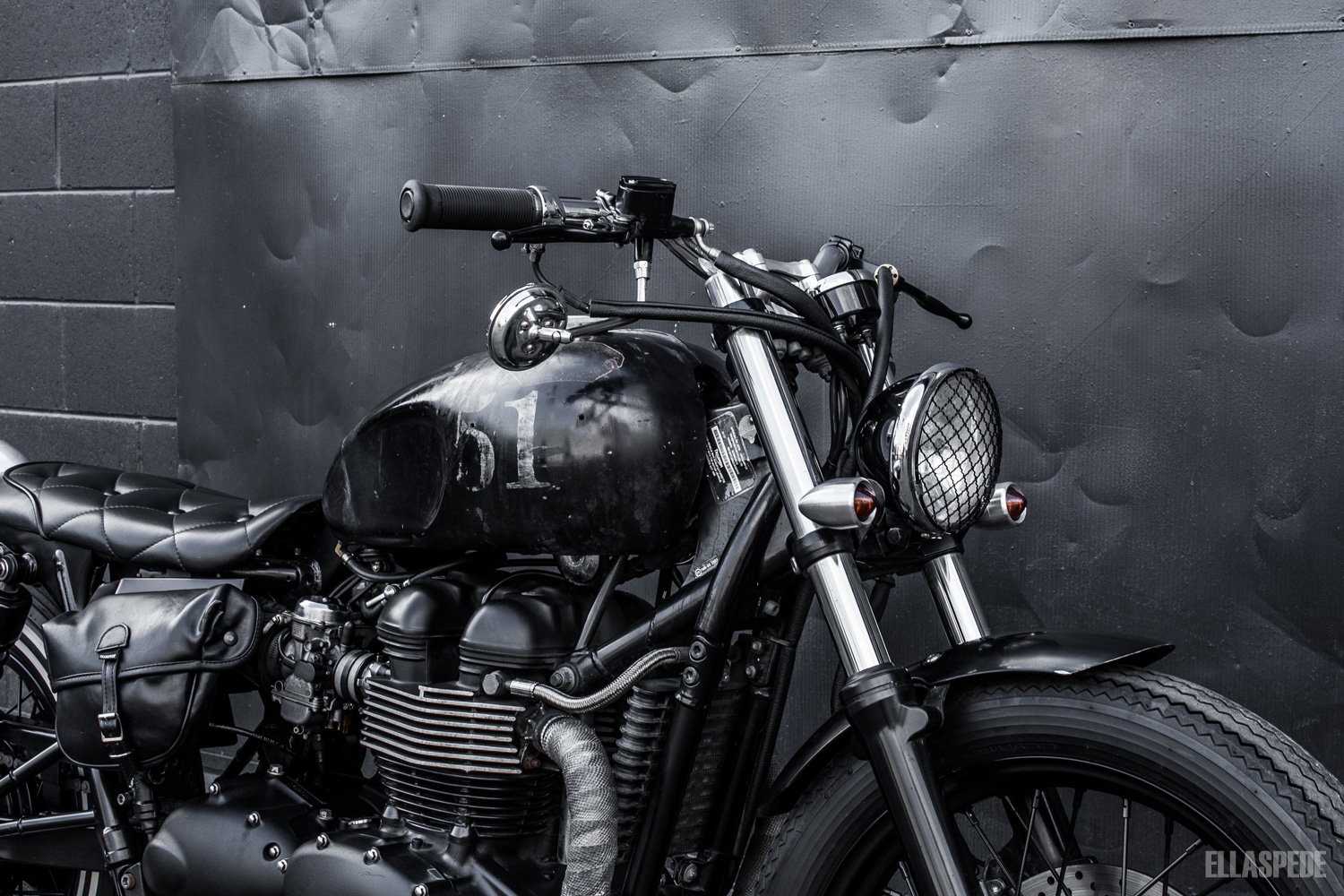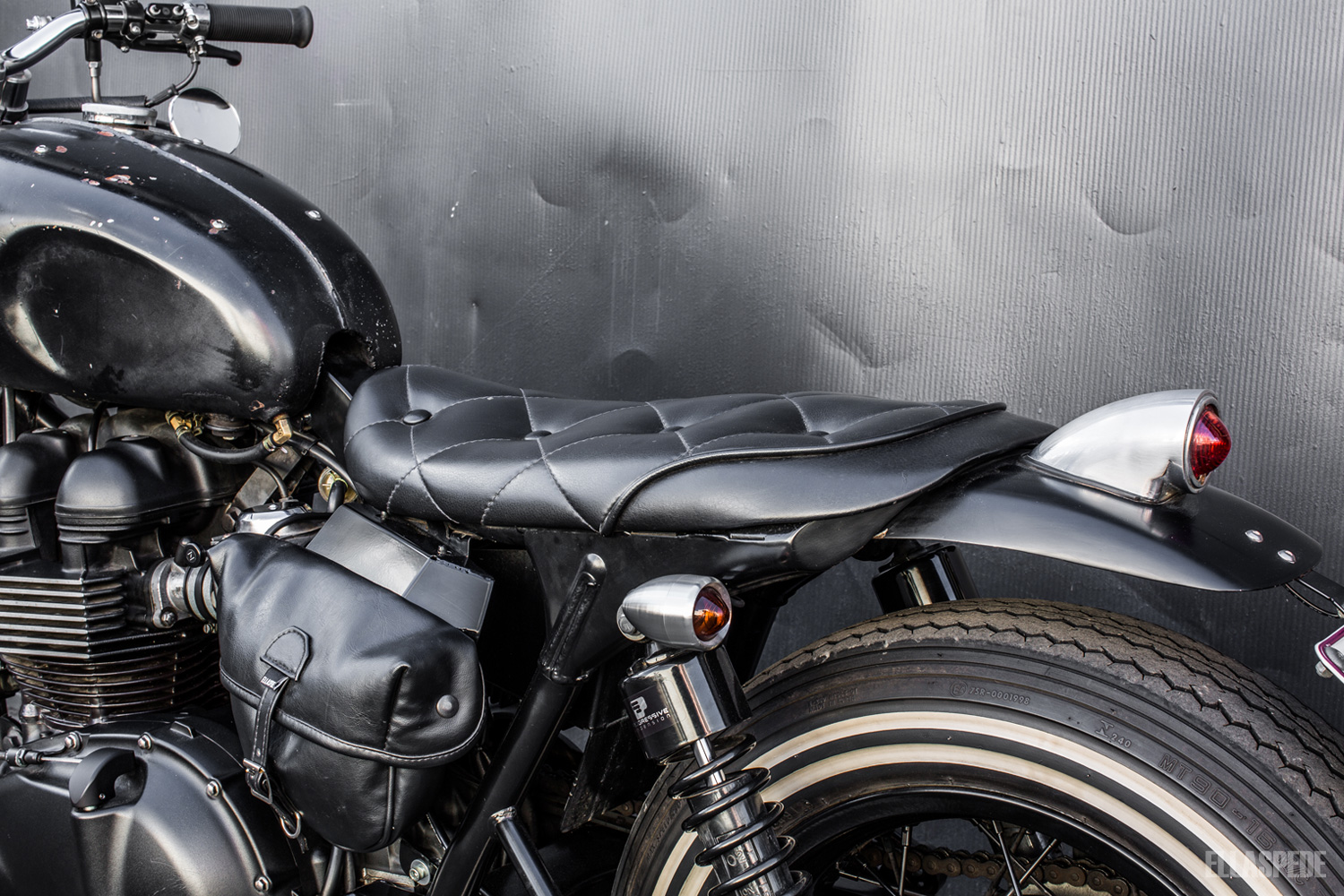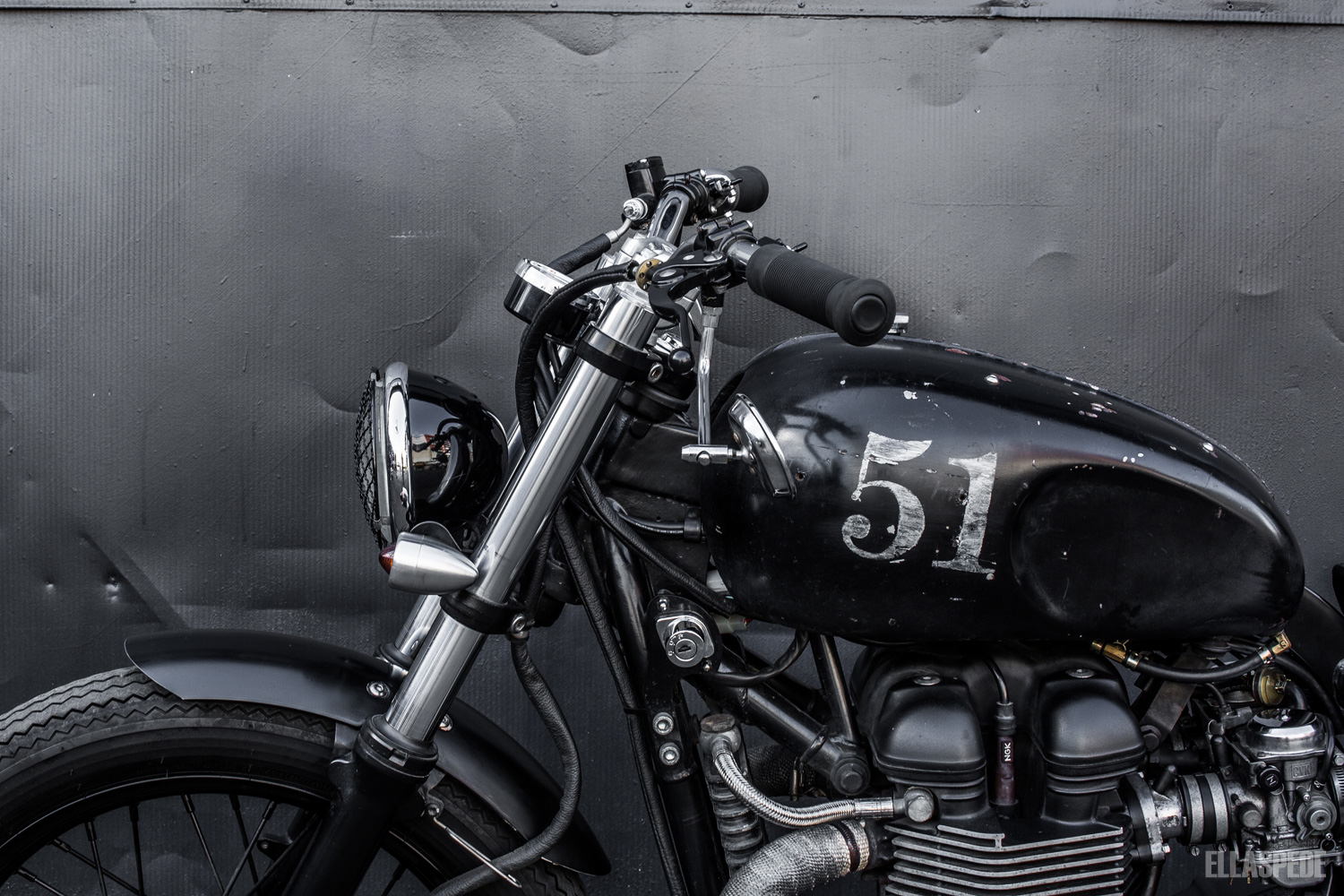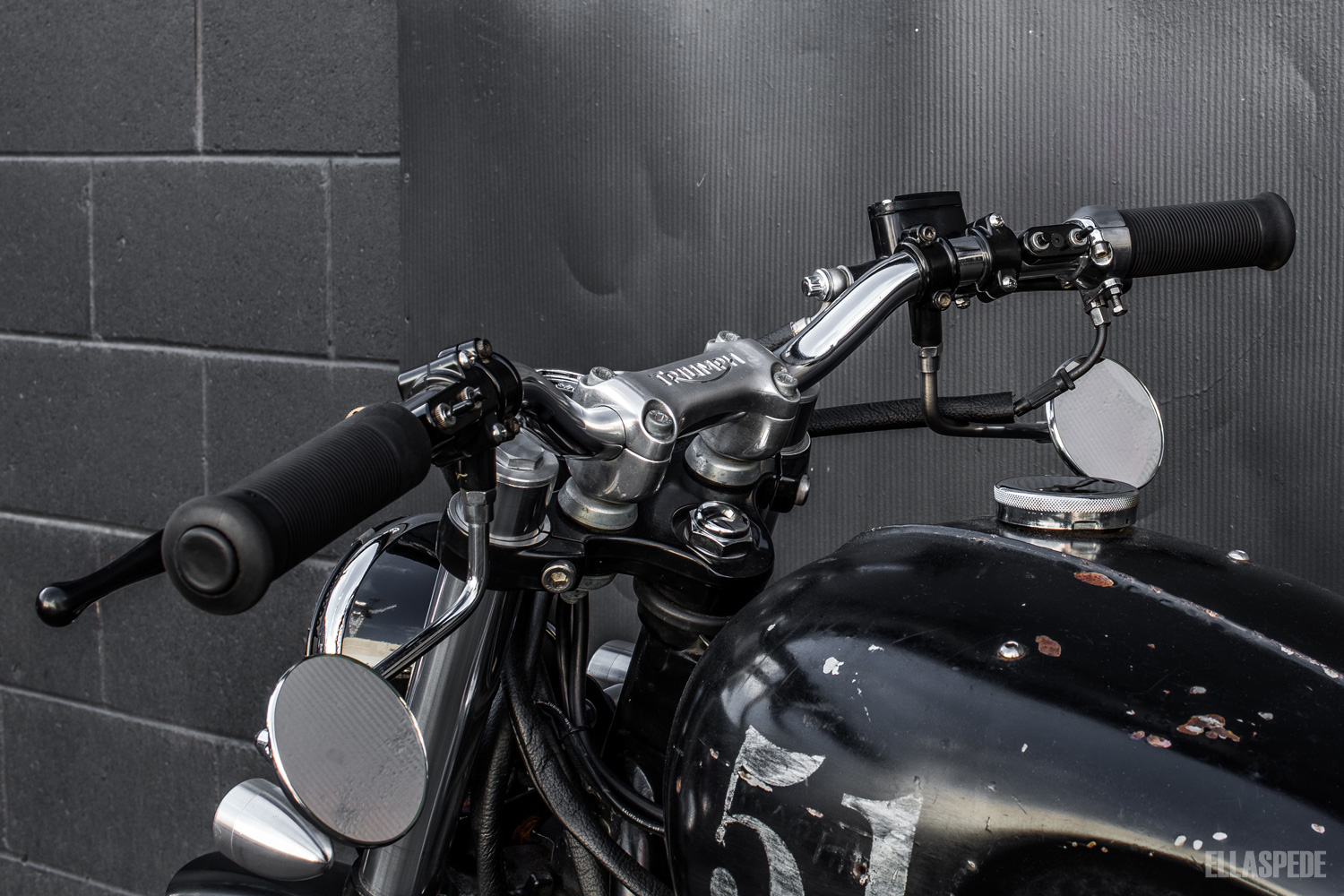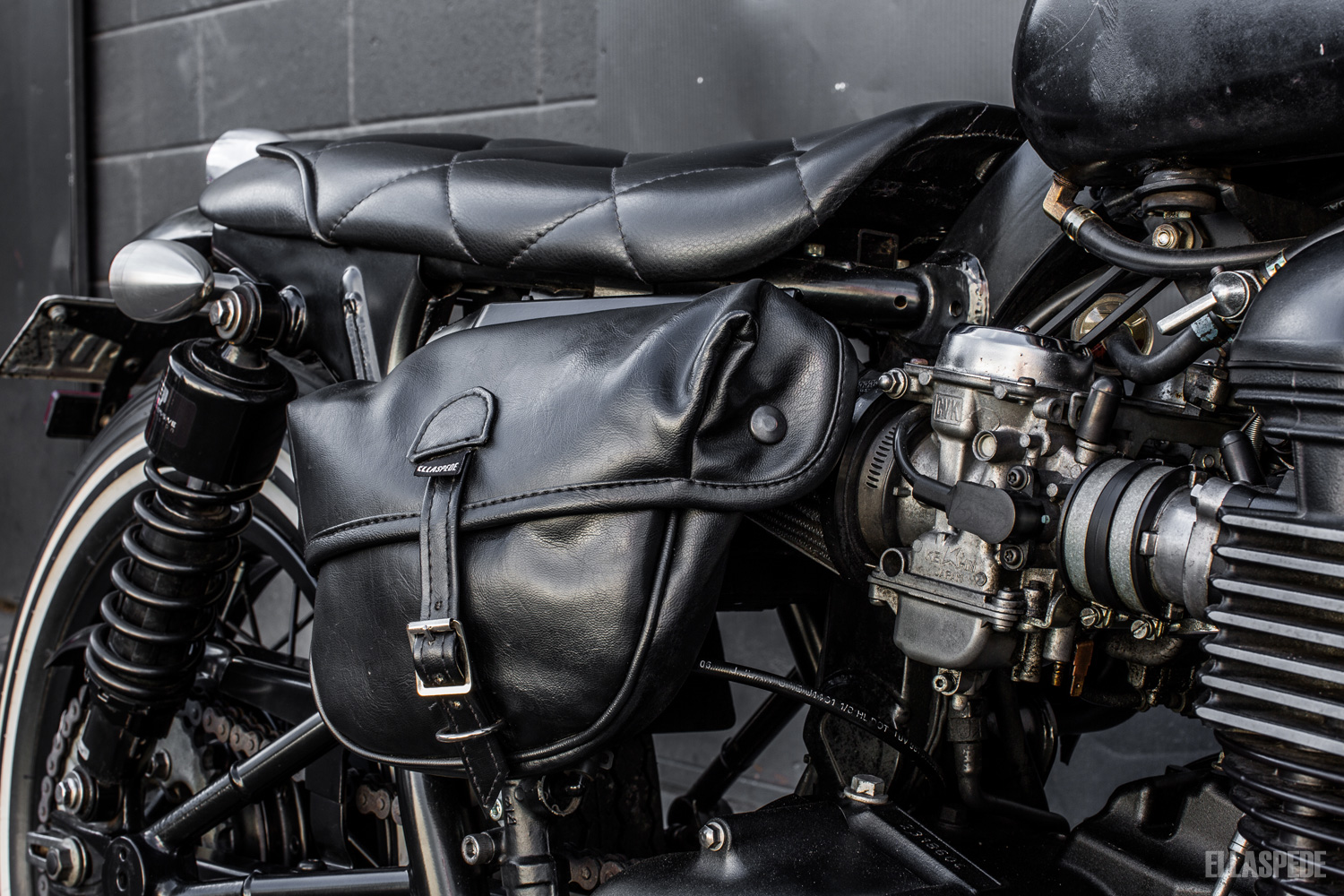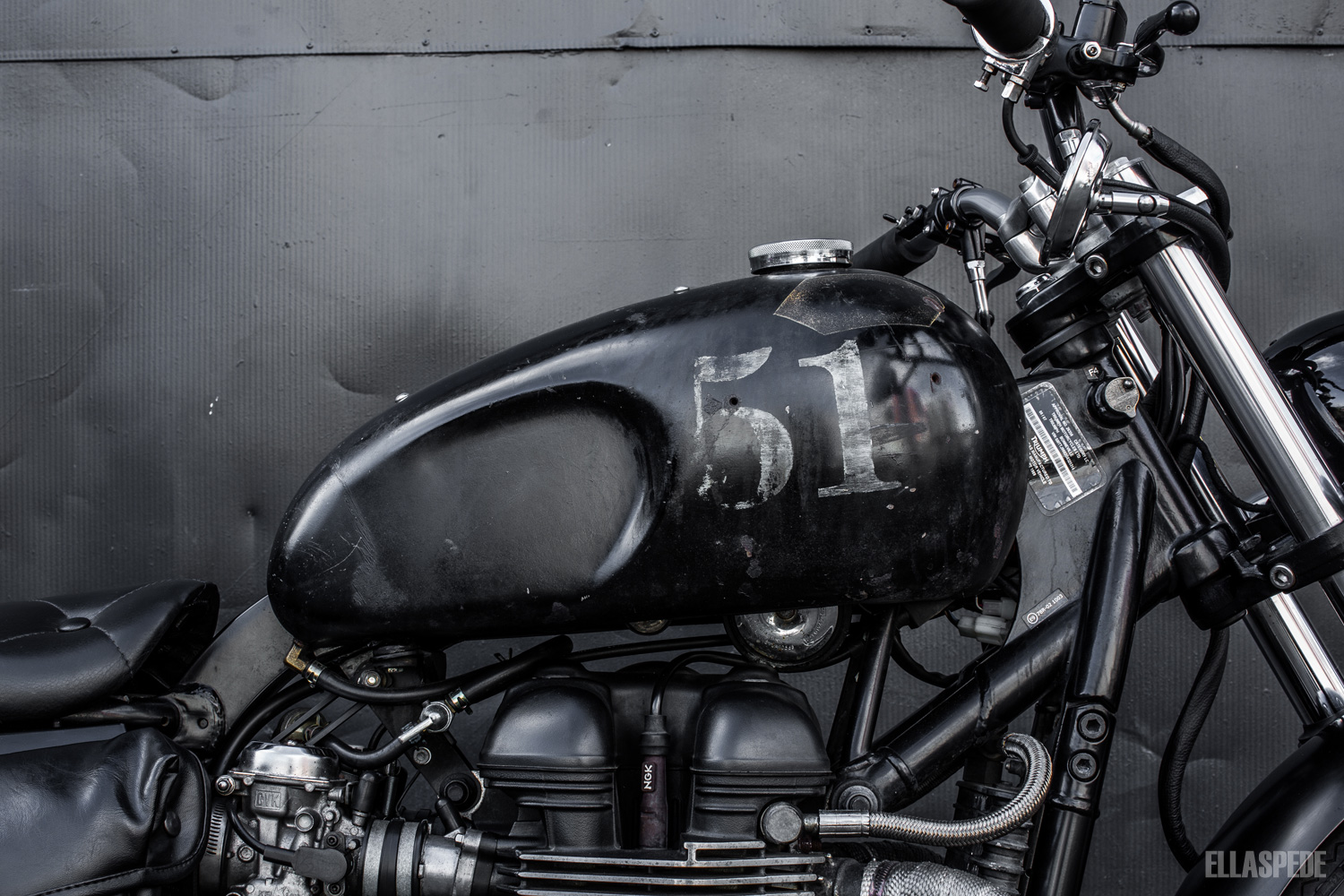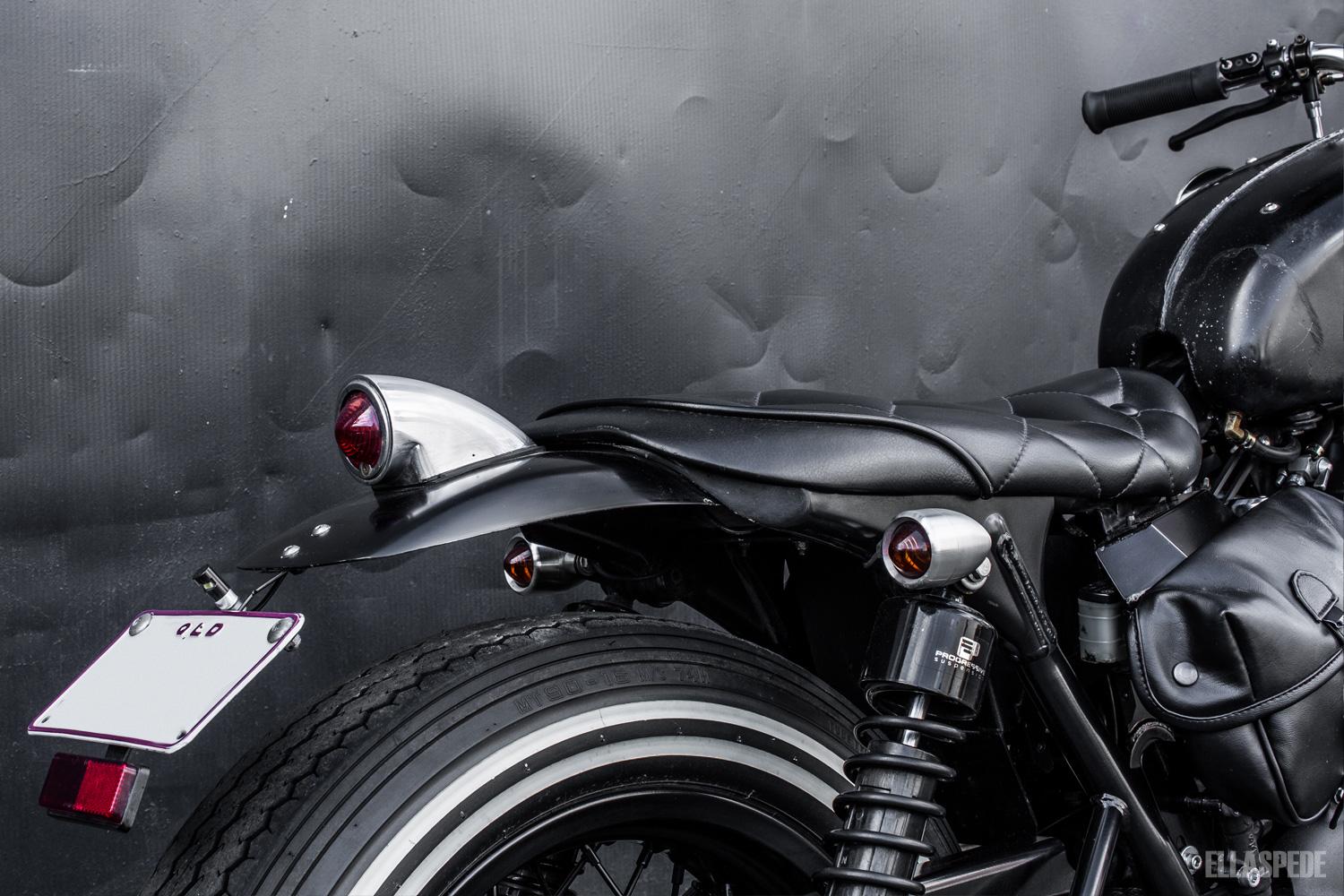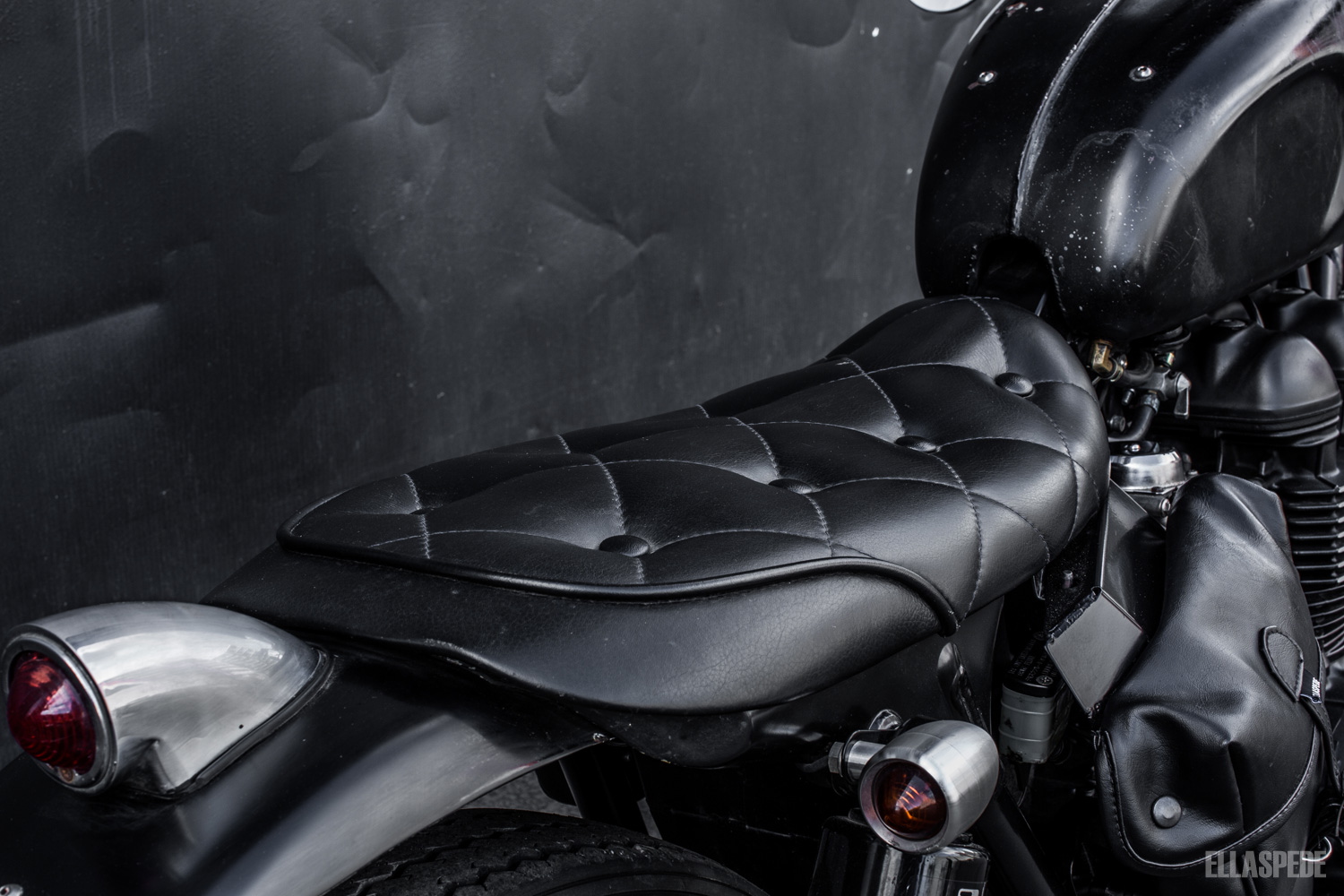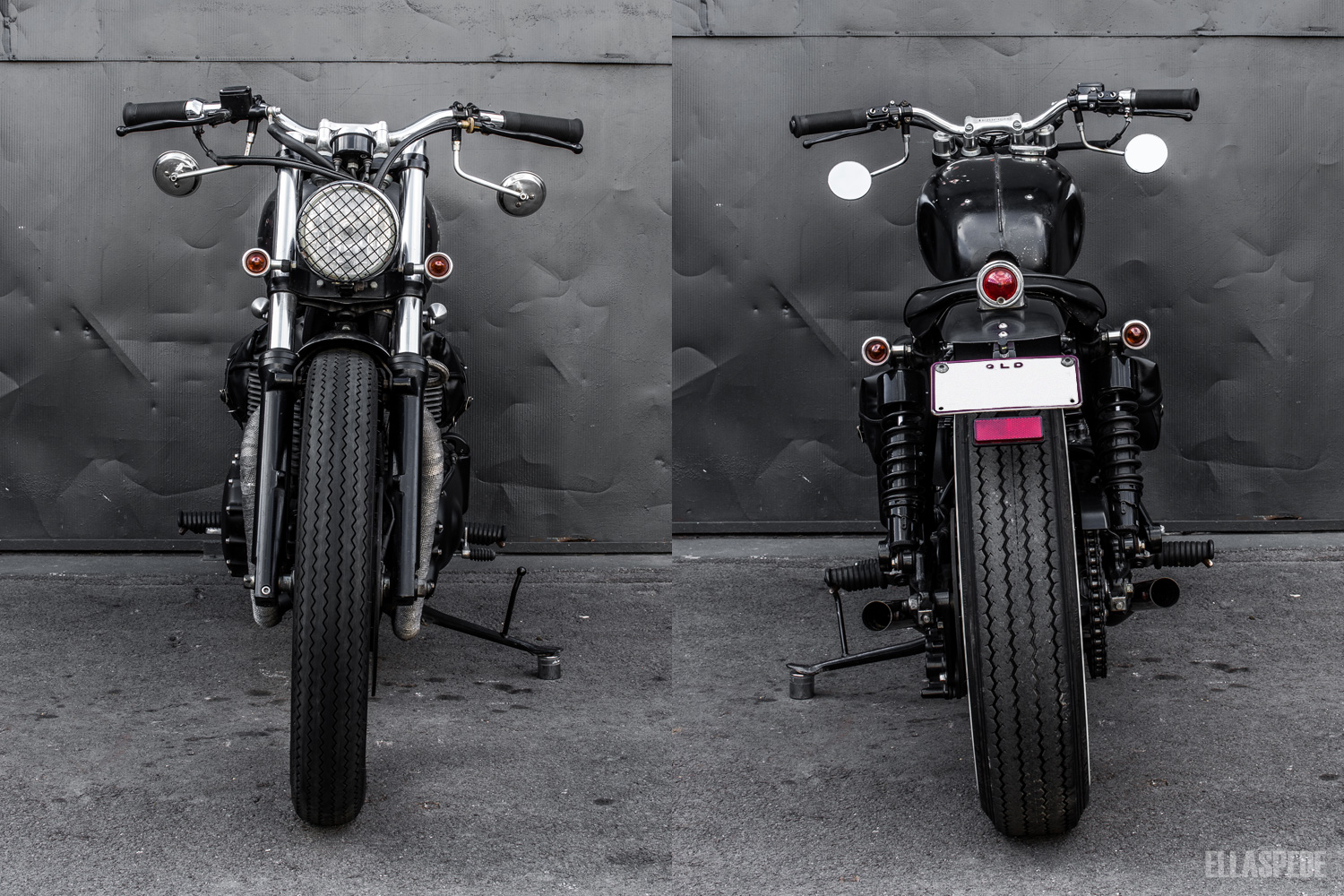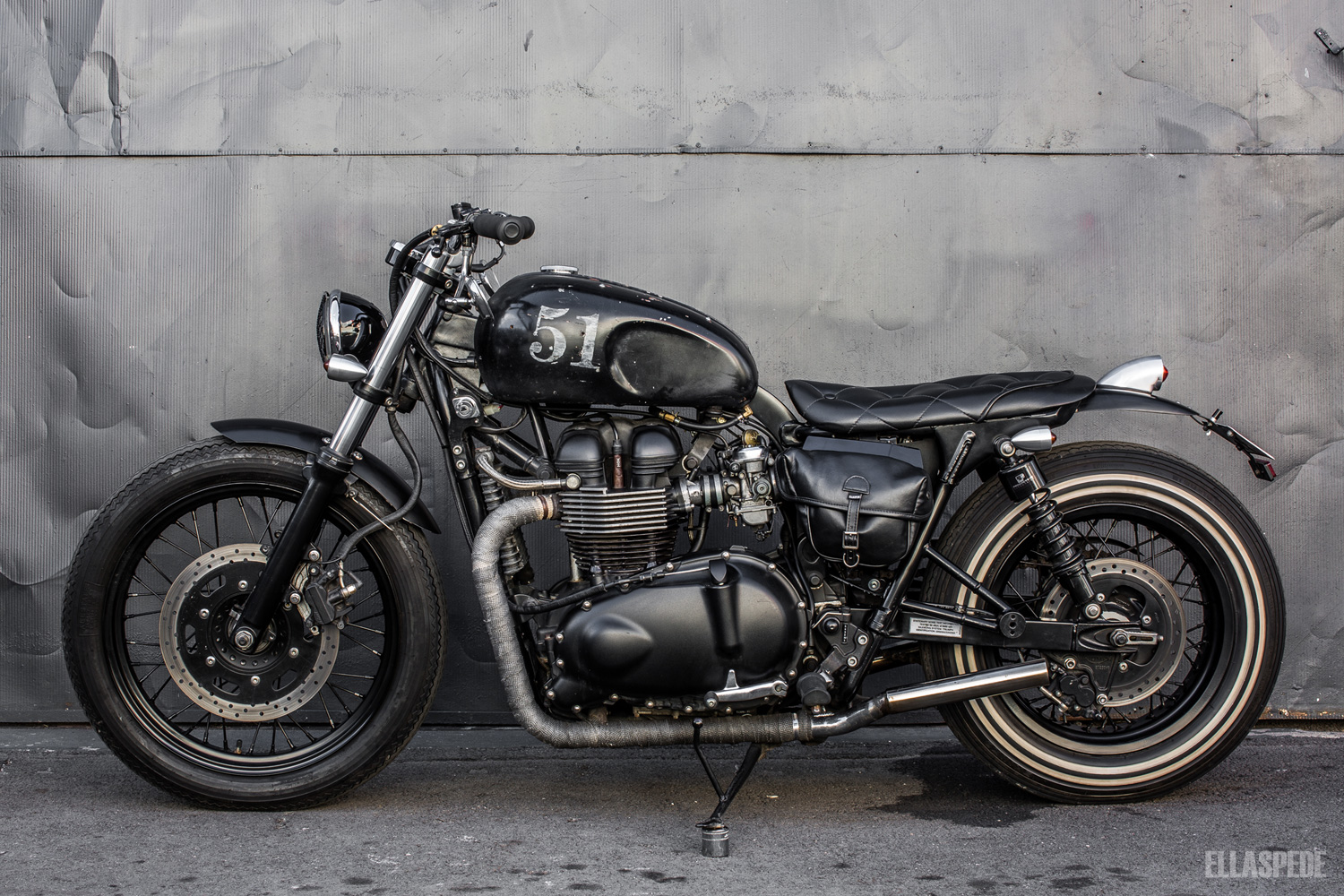 ---
Albums we listened to during the build of this bike:
---
Photos and Features:
---
---
Comments (1)
Cool

By:

Pete S

on 7 October 2019

I am looking at something like this for myself. Im 6'1" so l need the seat height to be around 840-870 otherwise being taller can look silly on some bikes all crunched up. This is definitely my style.





Ellaspede Response
Glad you like it Pete! Can definitely do a custom seat and different foot peg and bar positions to suit someone taller. Drop us a line if you want to discuss further mate. Cheers!
---
Leave a comment