EB378 – 2003 Honda CT110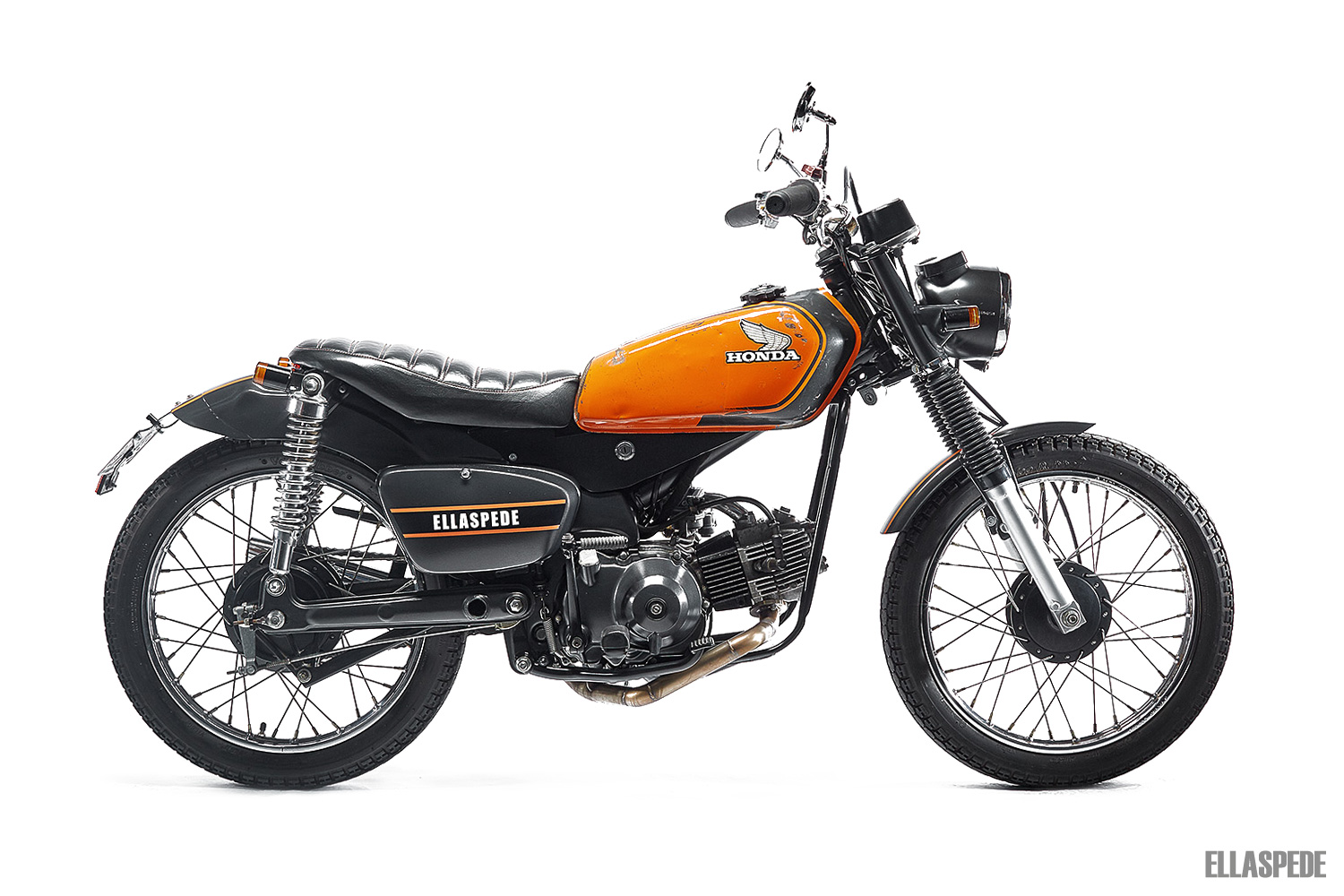 What's old is new again. In Australia and New Zealand, the common Honda CT110 'Postie' bike is a familiar sight and sound. Used in both countries by the local postal services, they've been buzzing along footpaths and dropping off mail for the best part of 30 years.
In Australia, second hand examples of the common Postie are a popular option for a cheap runabout, given their robust nature and ease of riding.
A birthday gift to owner Sal by 'the generous legends at Ellivo Architects', this particular 2003 Honda CT110 was enjoying farm life after it's retirement from daily post delivery. $800 later and it was heading back to the big smoke in Brisbane for a new lease on custom life.
Being an Architect and co-founder of The Artificial Design Studio, Sal has an interest in custom design and bespoke items so the little red Honda was destined for some custom work.
Having met one of the Ellaspede Directors years prior at University, Sal knew it was a perfect opportunity to collaborate with other designers, so he got in touch to get 'wheels in motion' on the little one-ten.
Being so common, naturally there are a large number of previous CT110 custom examples getting around, but it wasn't until Sal noticed the previous Ellaspede EB008 build that 'The Artificial Postie' really gained direction.
During initial discussions with Ellaspede about the build direction a vintage 125cc Honda tank was dug out and ended up providing the perfect starting point for the build and colour inspiration.
With some incredible character already, the tank patina was left intact to reference some old on what would otherwise be a relatively new fit and finish.
The strip down began with the frame modifications and tank mounting being the first port of call. The frame was seam welded and shortened at the rear before any excess frame holes were welded up.
Tank and seat mounts were fabricated to suit the new tank and seat layout. Fabrication continued with a custom seat pan, front guard, modified headlight brackets and various other mounts.
The stock headlight was retained on a lowered stock mount, while the remaining lights and indicators were replaced with smaller aftermarket items. New handlebars, mirrors and an Ellaspede Ninja Star Licence Plate Holder also made their way onto the build.
The stock brakes were checked and rebuilt where necessary, along with the front forks, which also gained new fork boots to complete the refresh. The gearing has been modified for city streets via a new chain and sprockets.
The stock motor was still within spec and after some paint and polish now breathes through an aftermarket filter, rebuilt carb and polished intake. Gases exit via a low mount custom stainless system and turbo muffler.
The usual bolts, bearings and brackets were cleaned and replace where necessary throughout to complete the mini makeover.
Sal's favourite part about the build? "The integration of the old fuel tank and the new custom seat really transform the entire bike into something unique".
And we definitely agree. It makes the bike look a little more 'motorcycle' like with the current tank setup, while still retaining everything that's great about Honda's little hero.
Between returning to city work from farm life and the vintage patina tank we feel like Sal's CT110 is a great little example of "what's old is new again". Proof that sometimes a little character adds more than the sum of some new parts.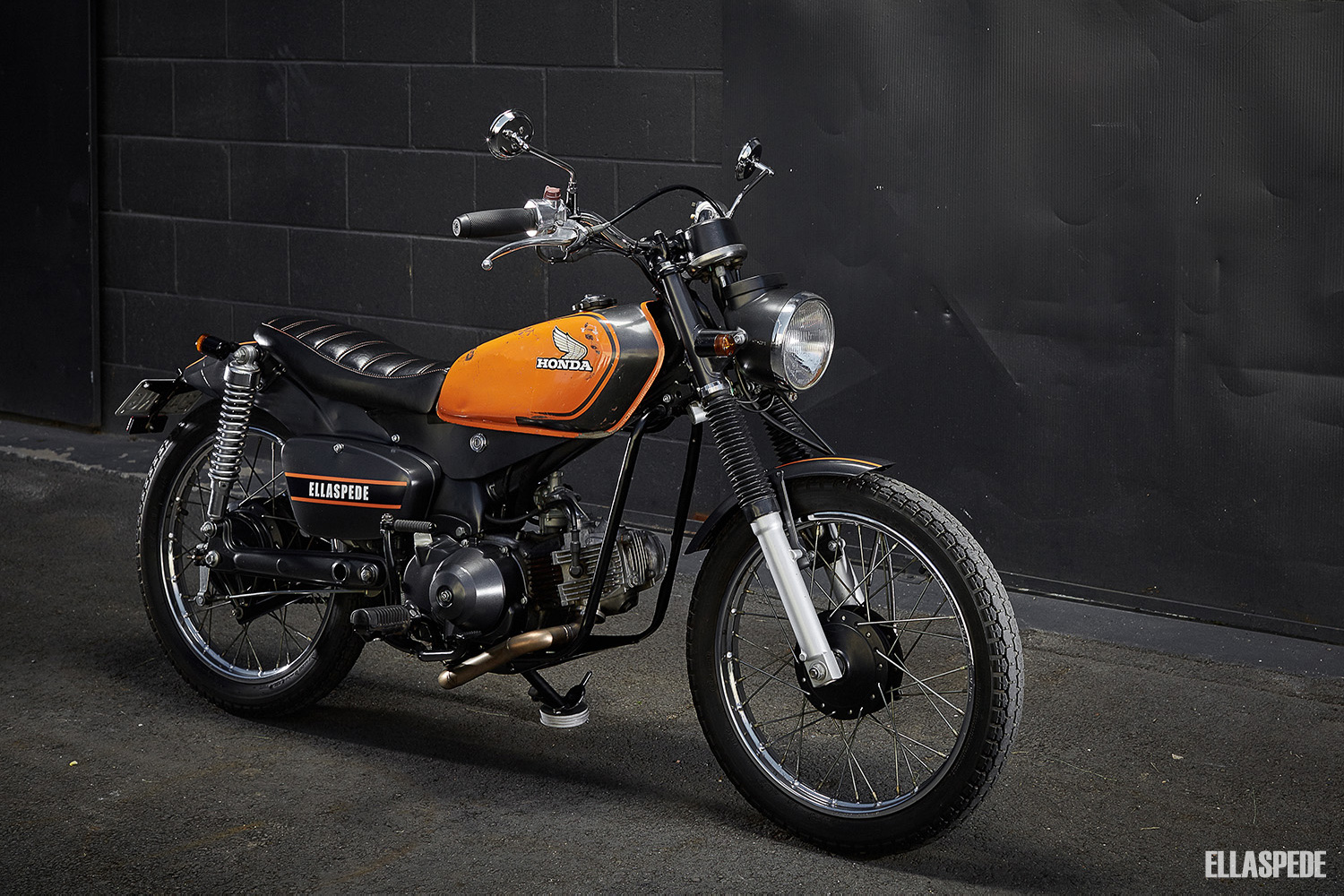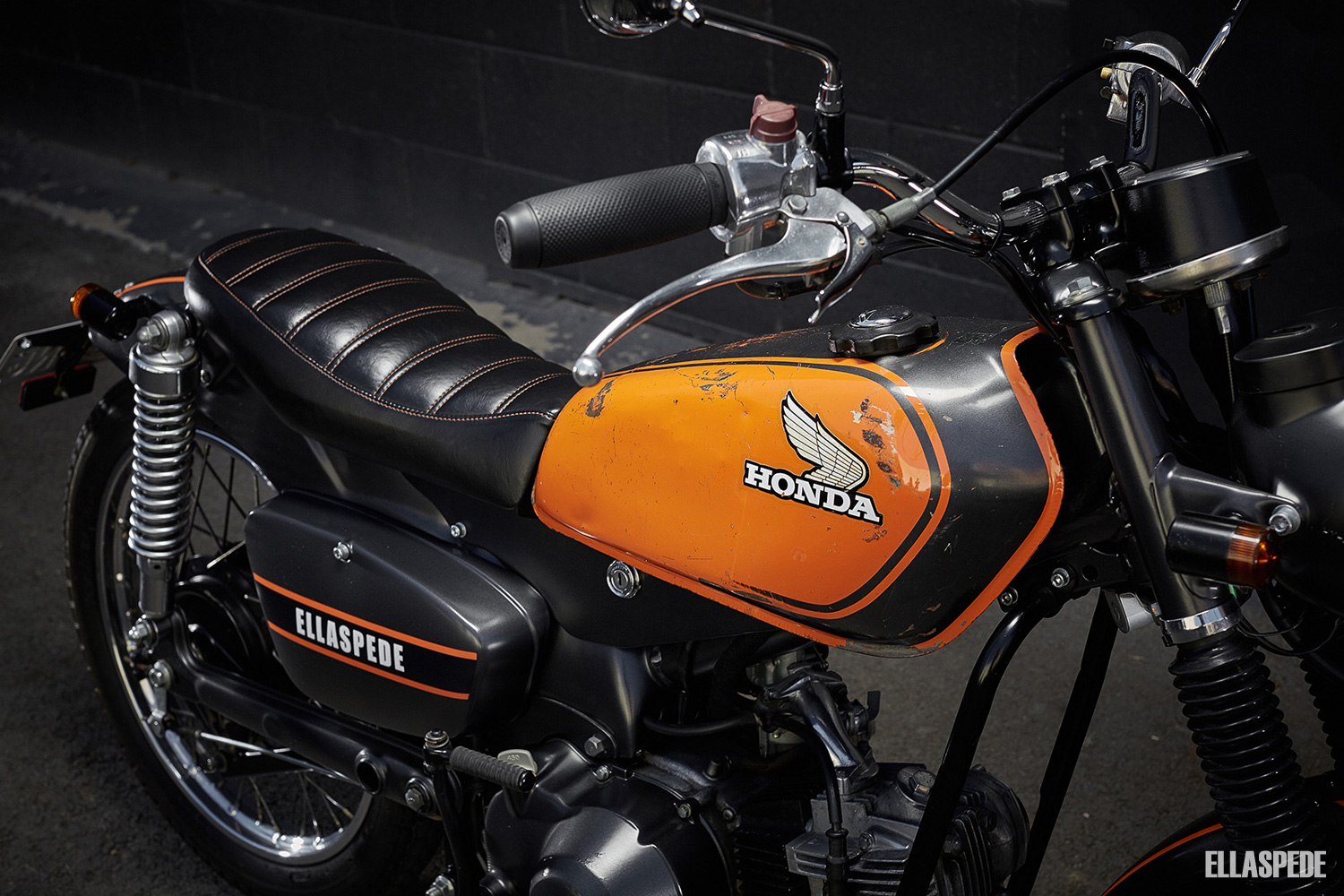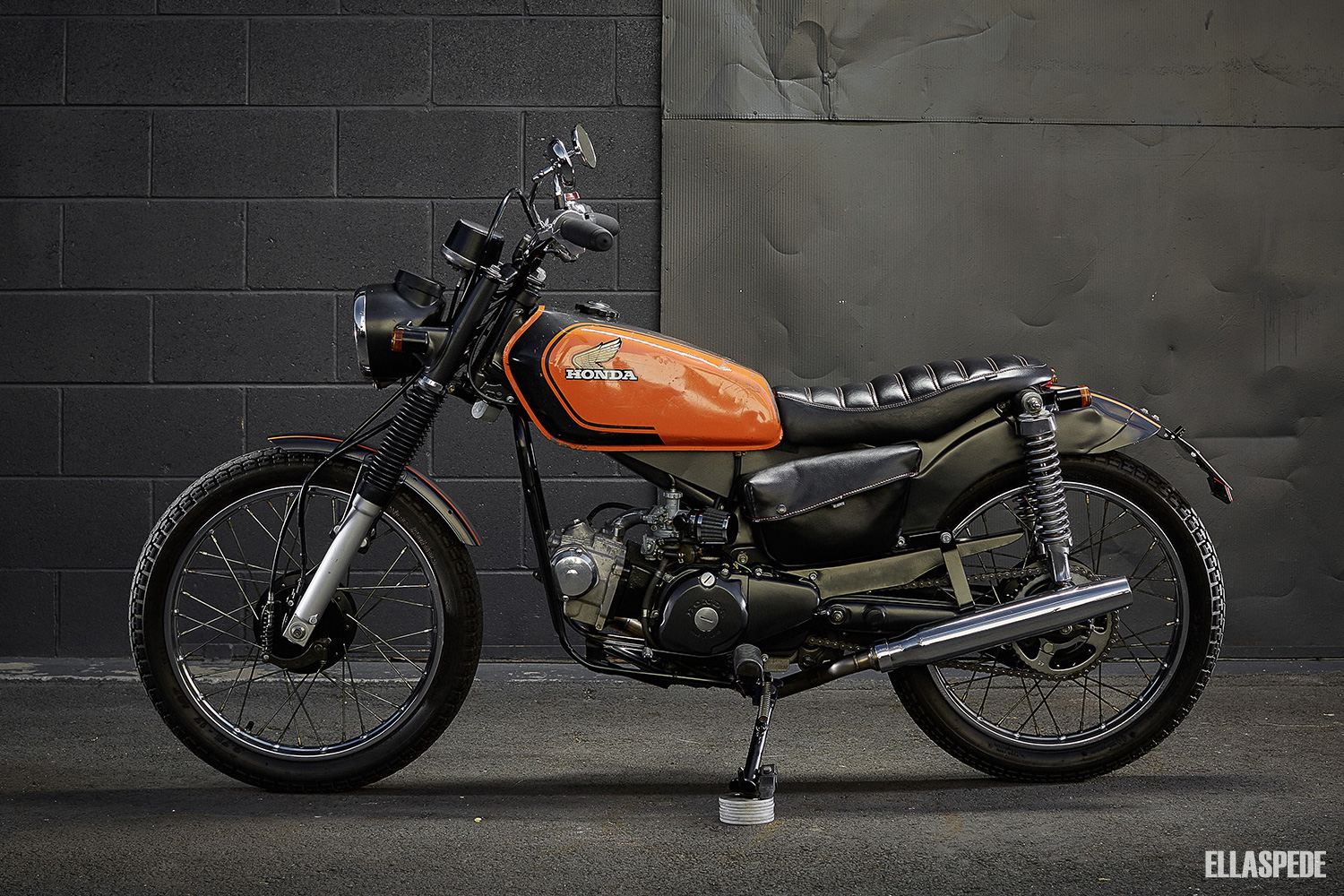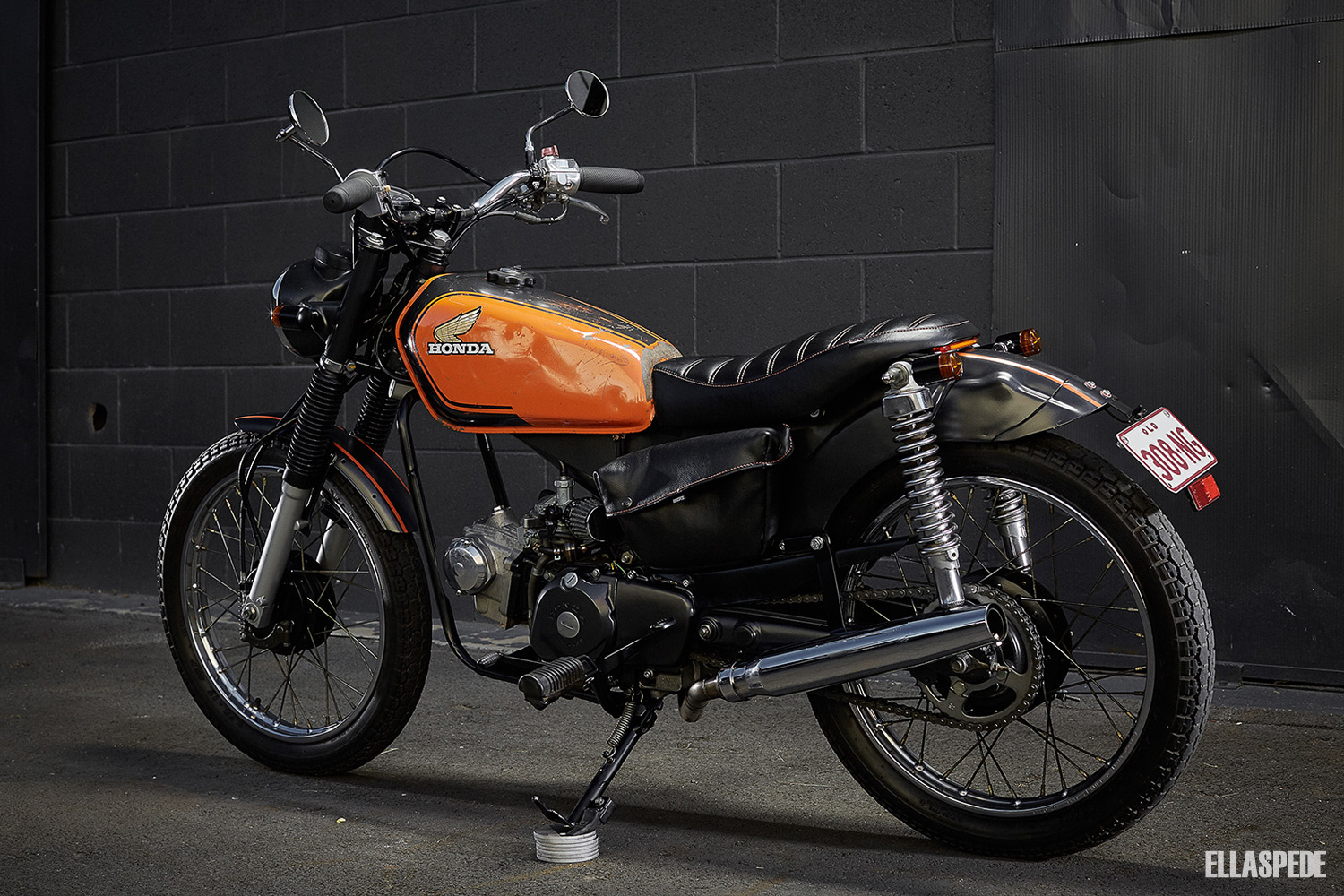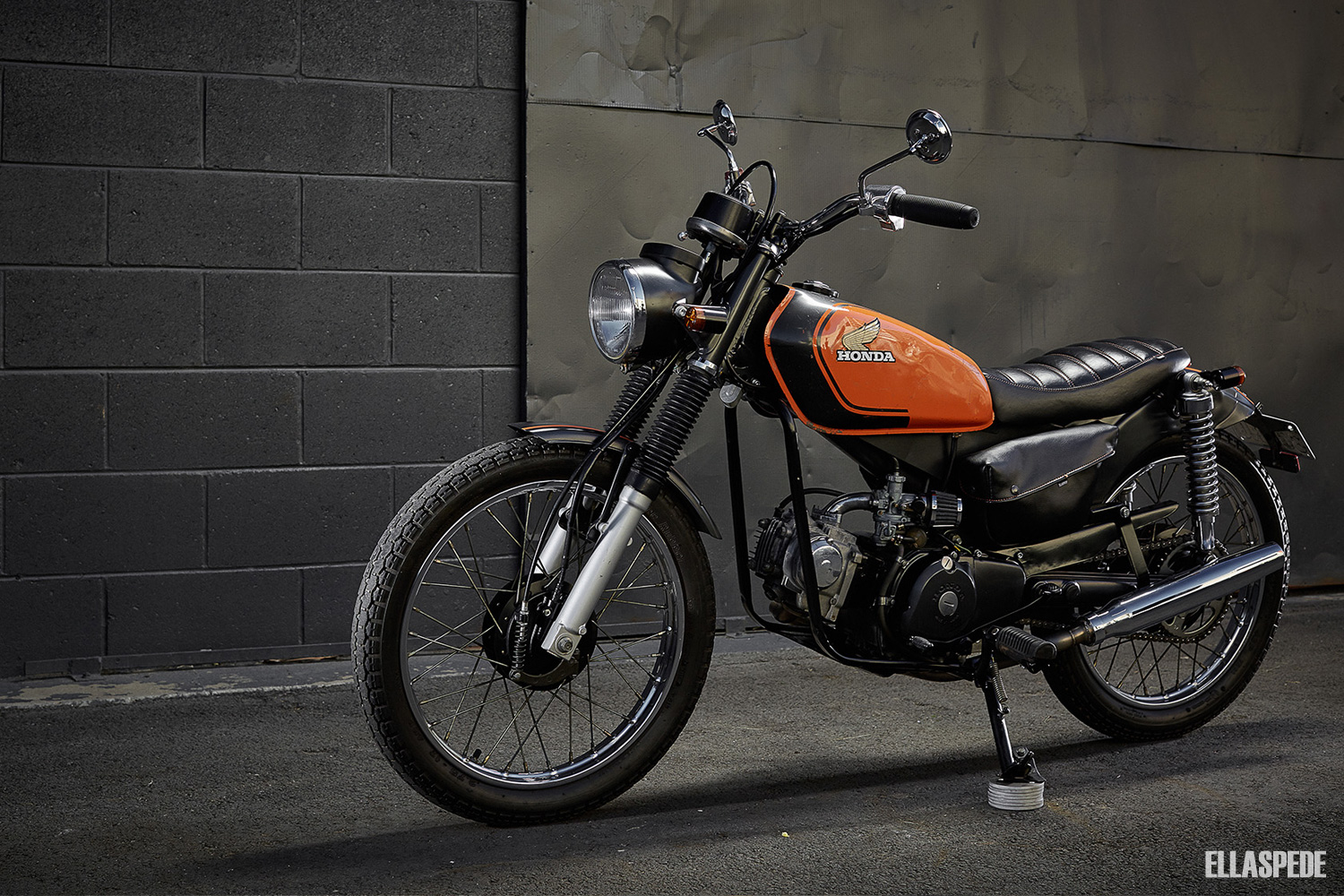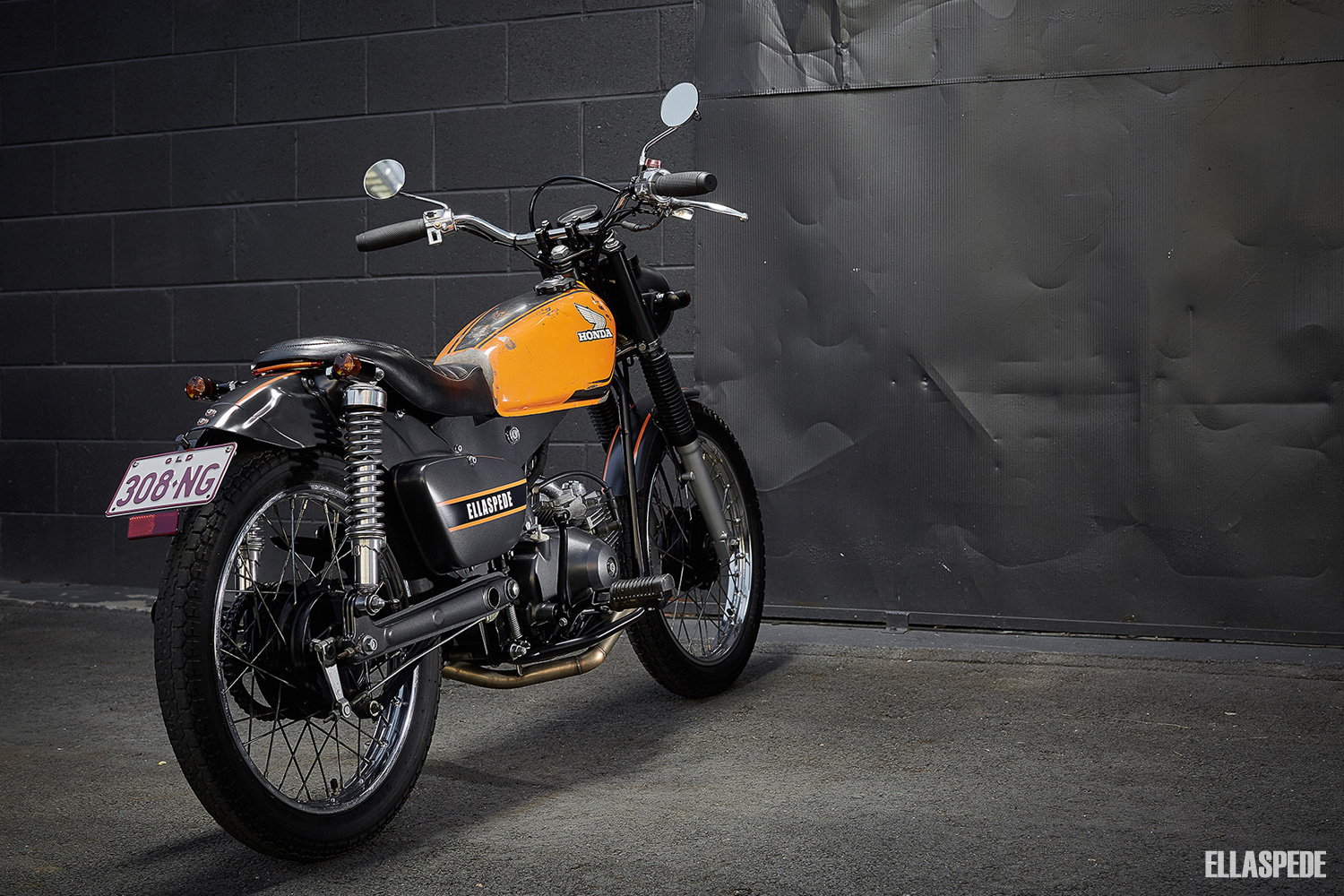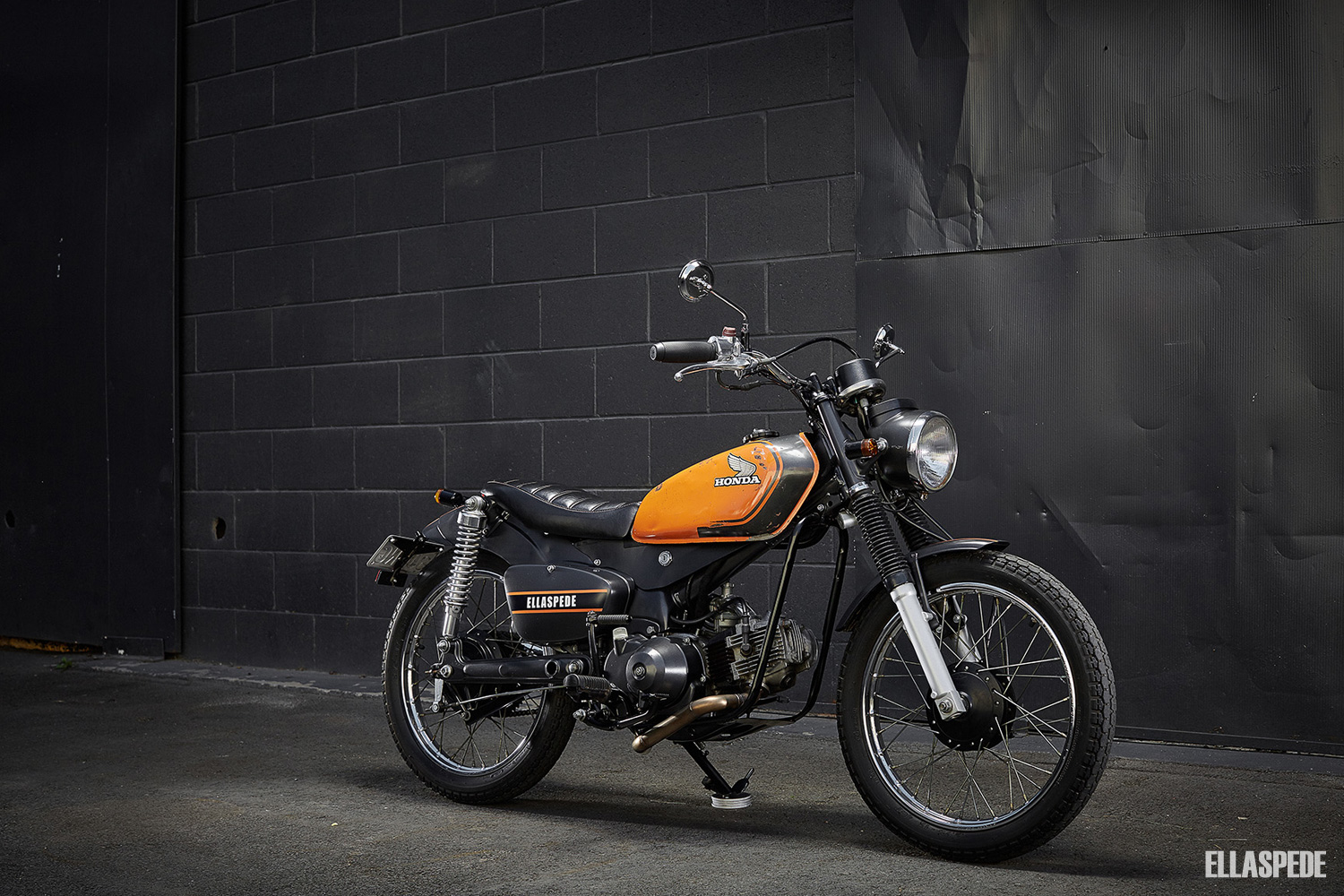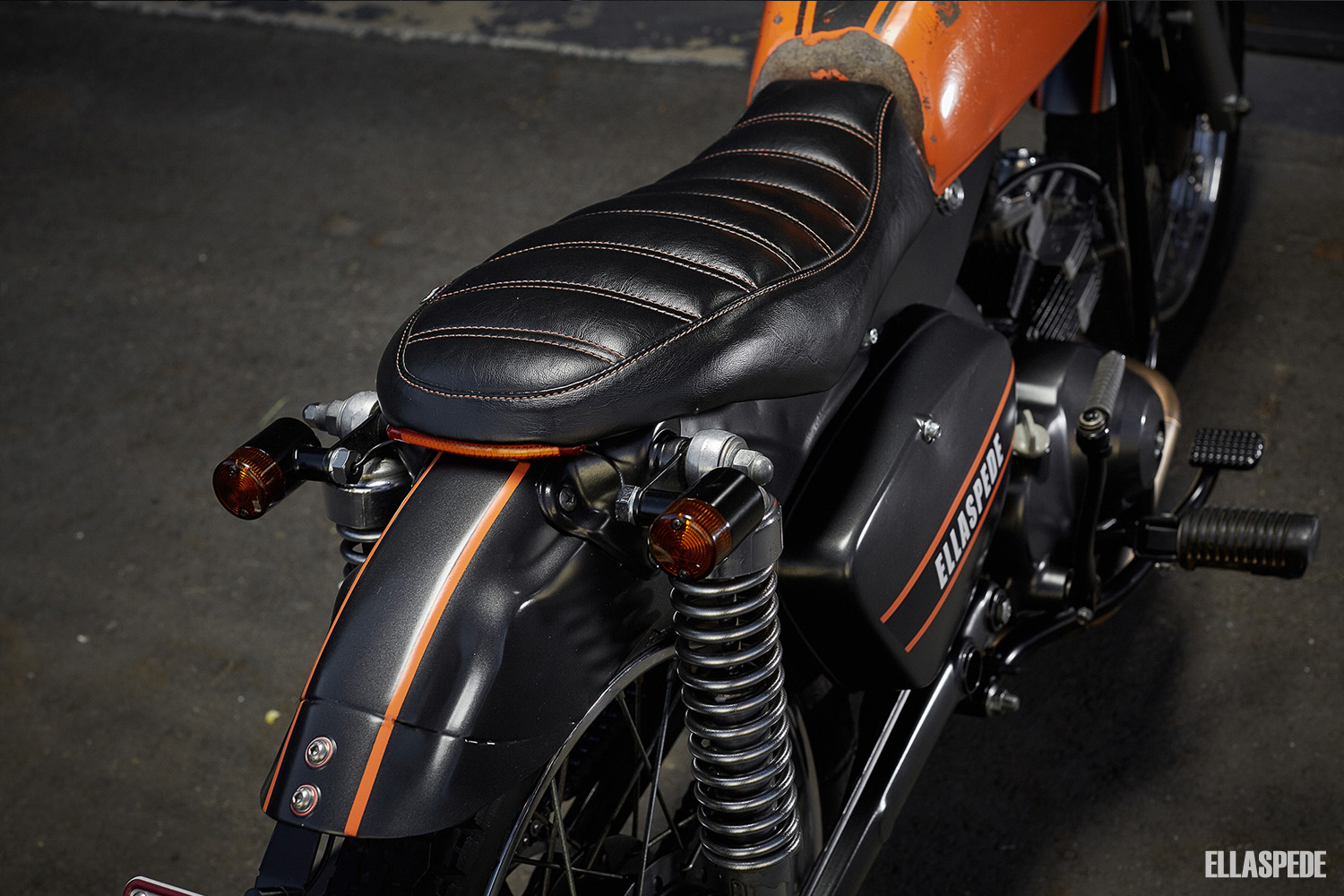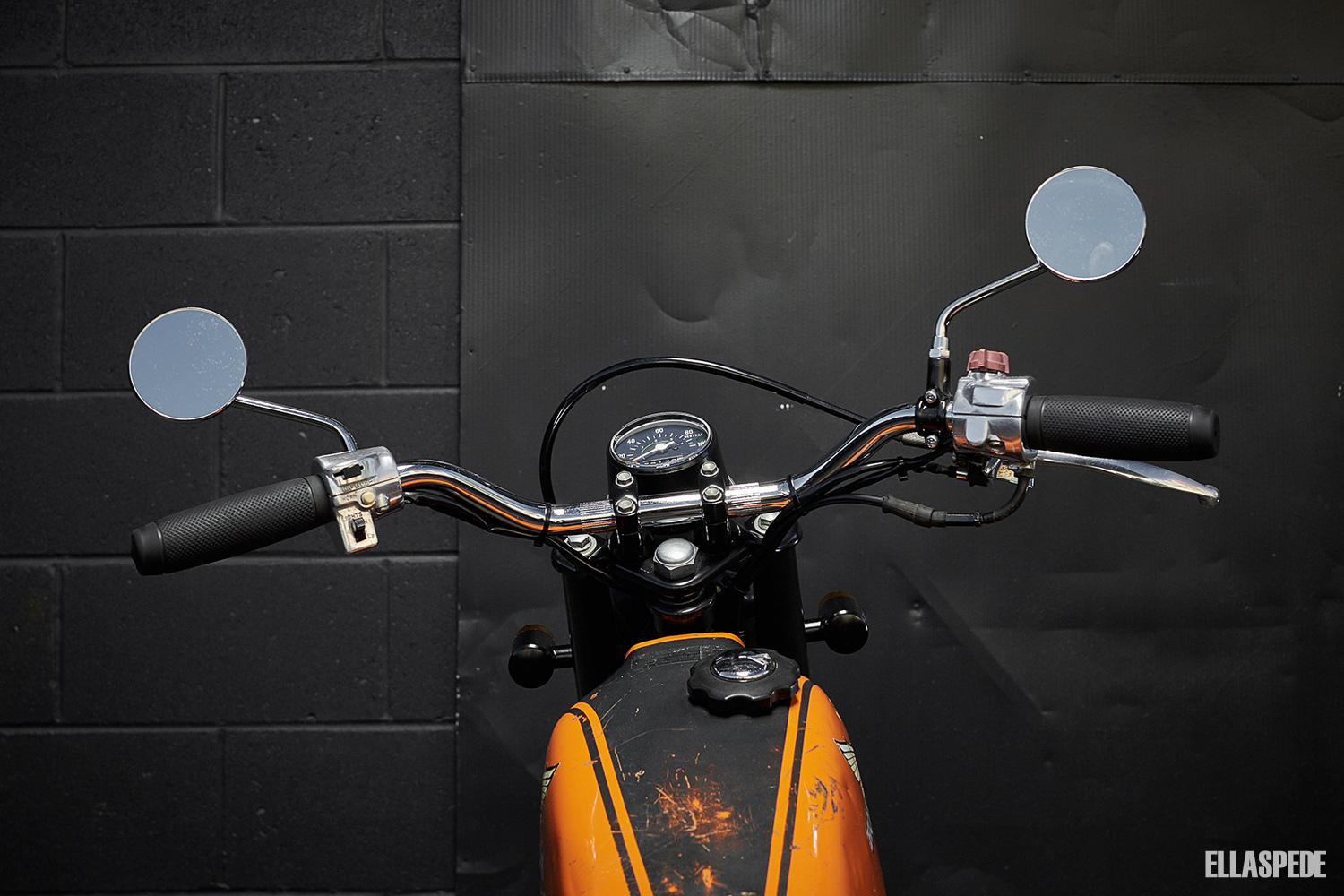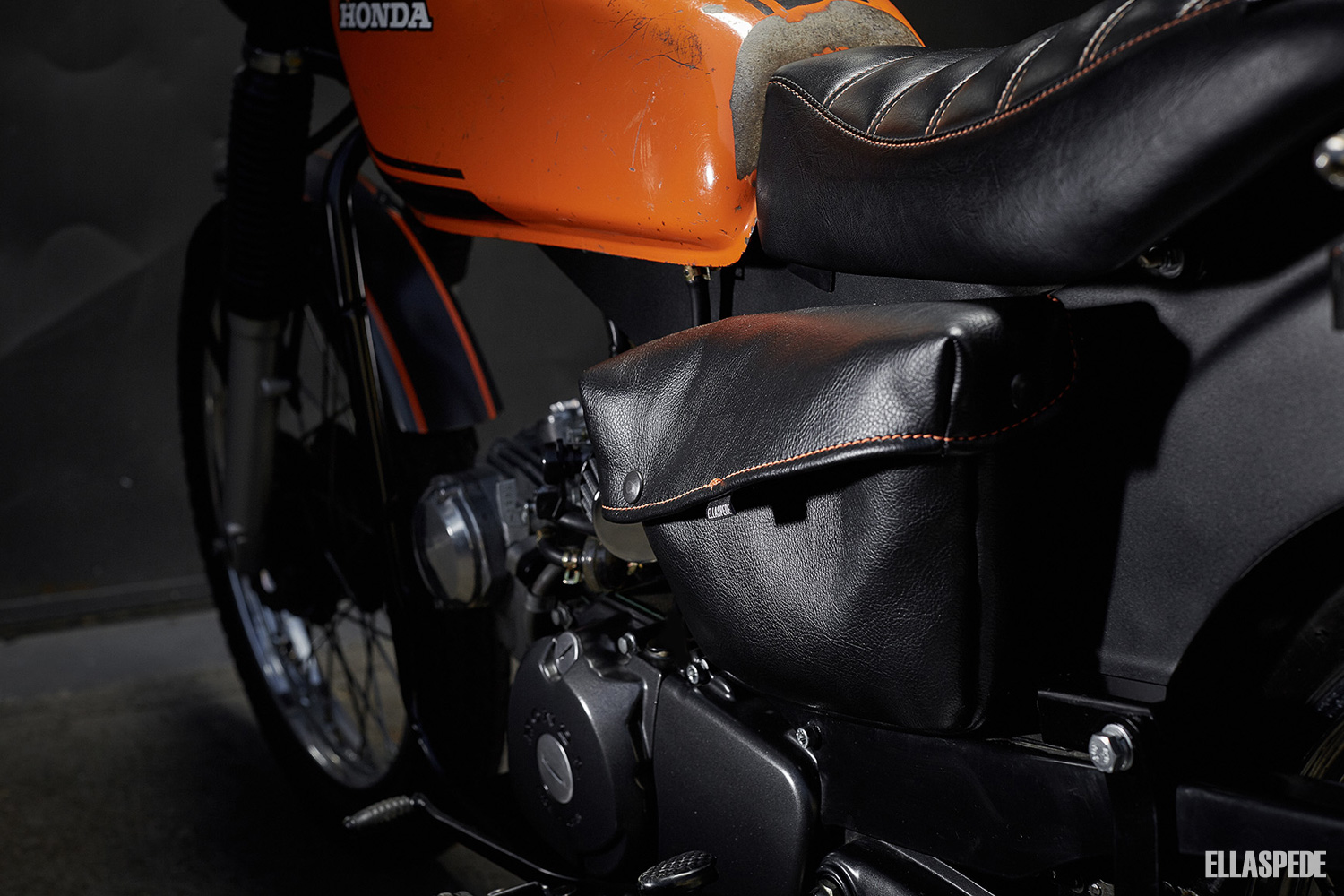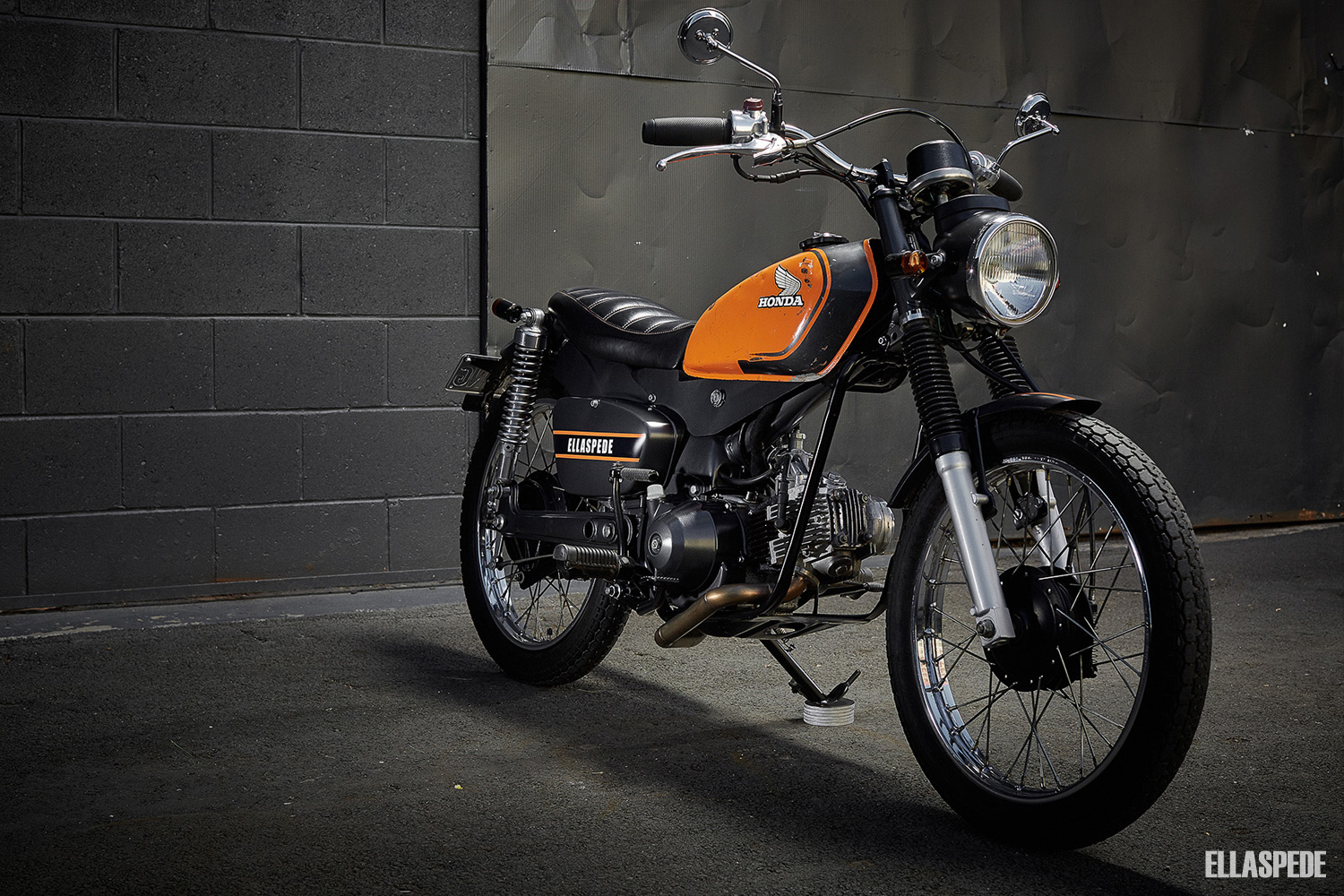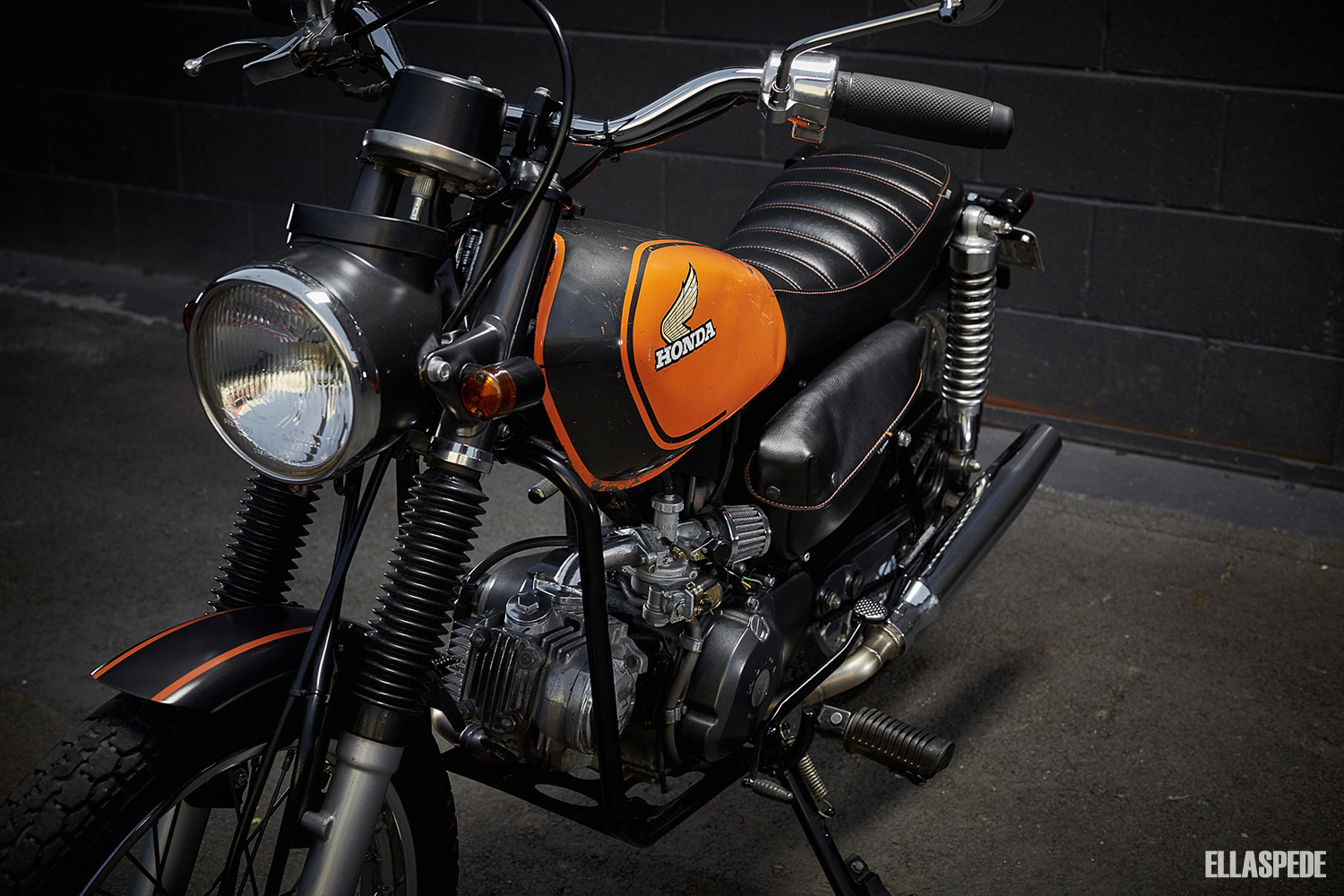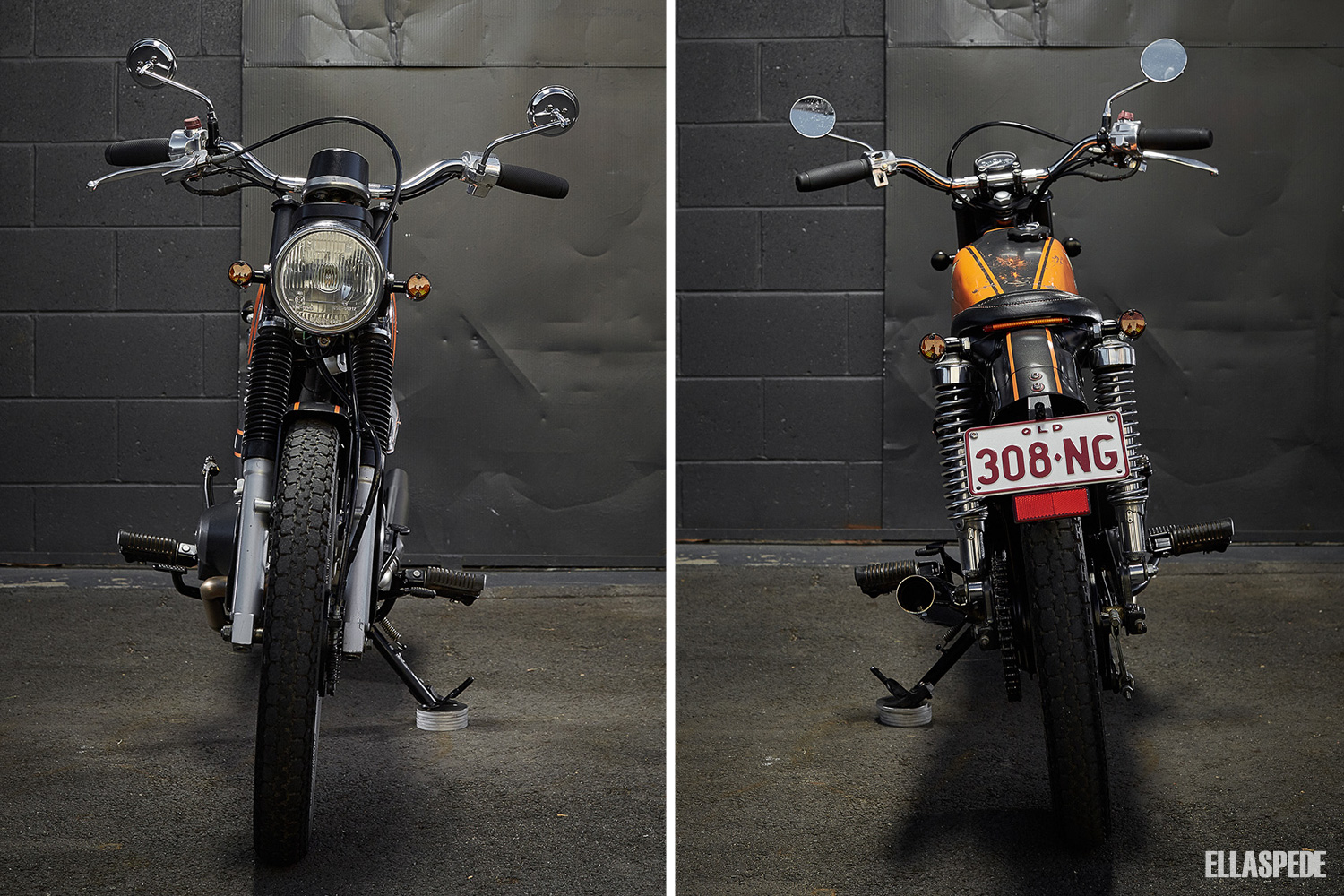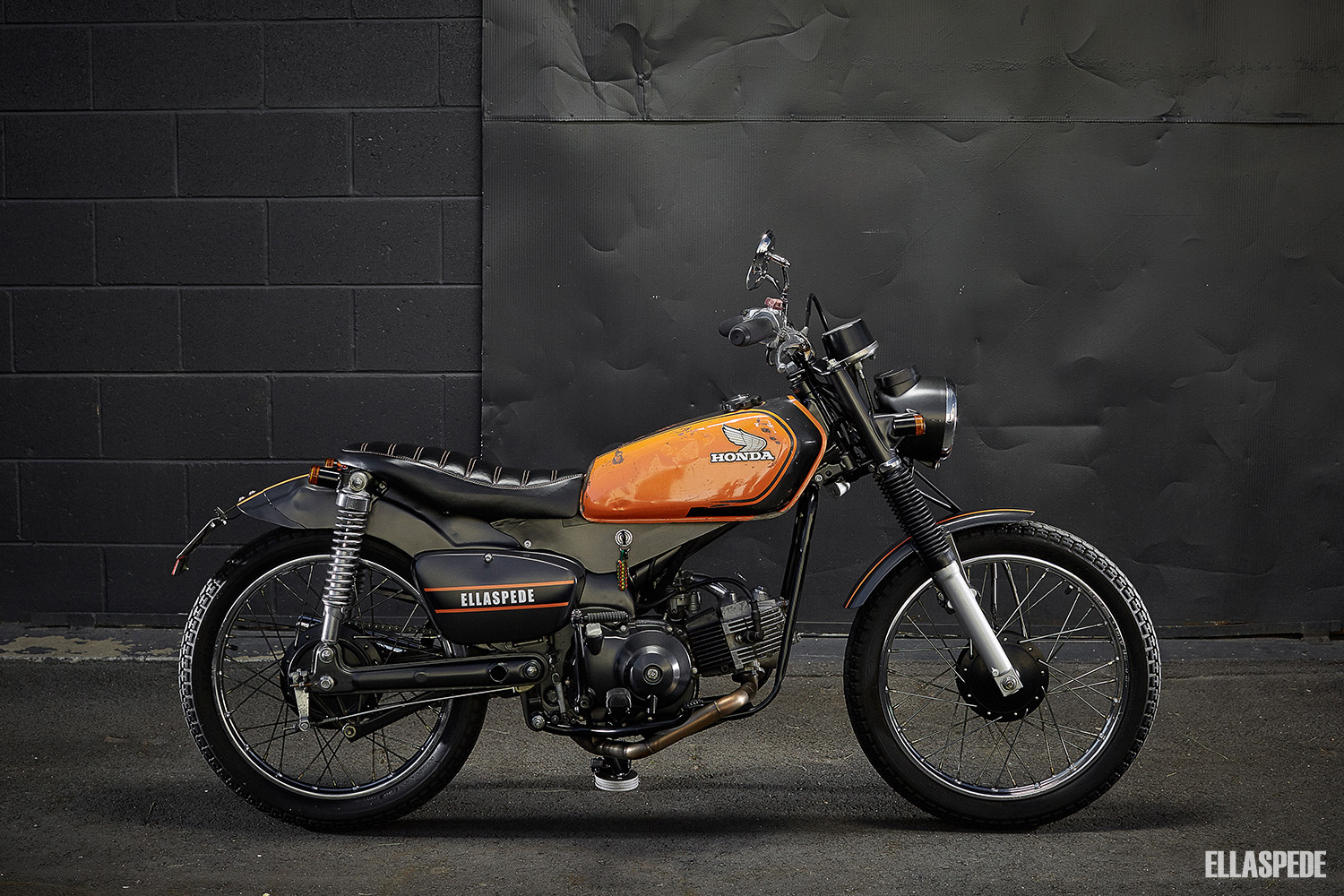 ---
Albums we listened to during the build of this bike:
---
Photos and Features:
---
---
Leave a comment