EB004 – 1998 Honda XR600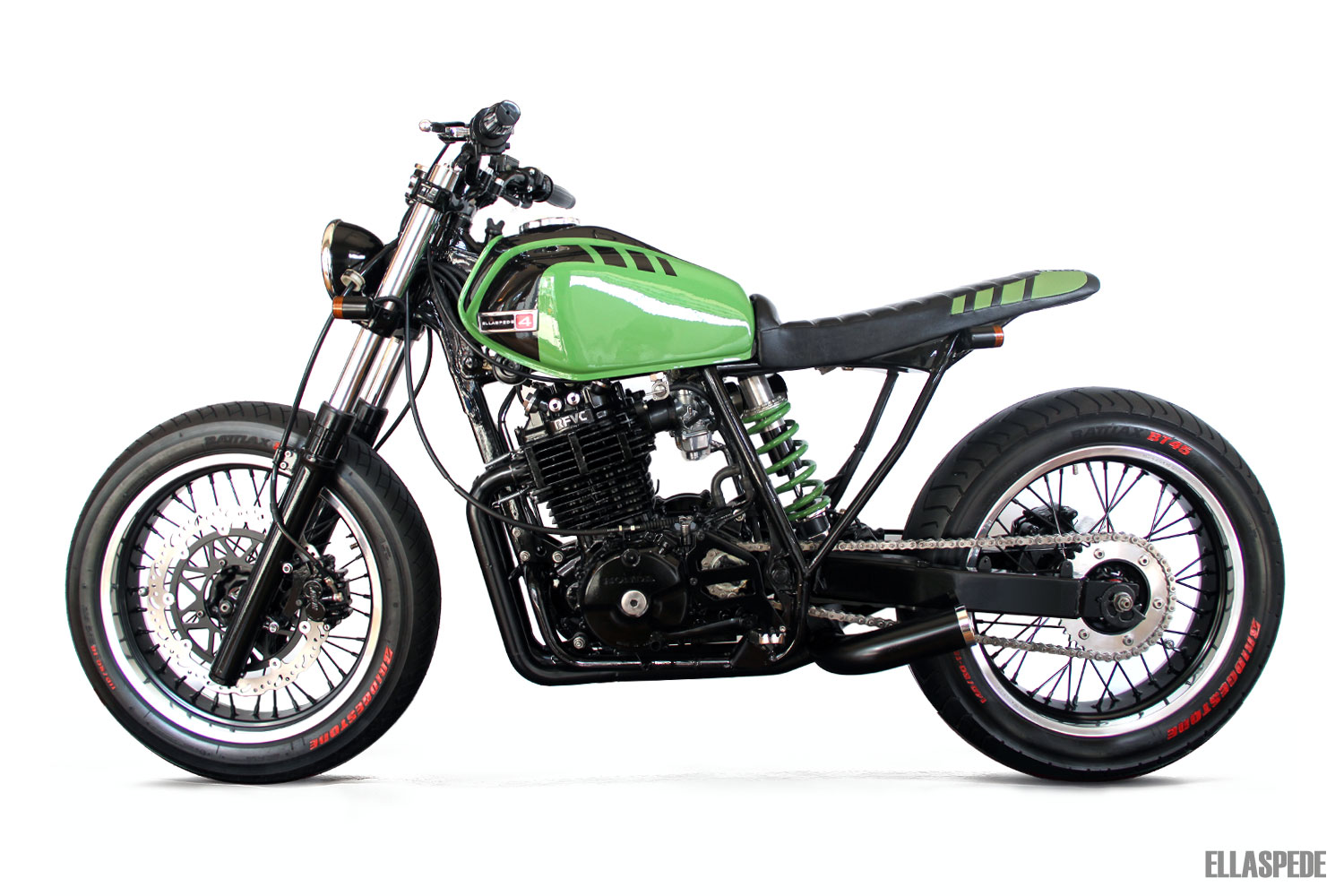 EB004 Honda XR600 is an Ellaspede self-initiated build.
The theme of the bike is an interpretation of late 60's / early 70's Chrysler muscle cars.
Steve takes up the story:
"I've always appreciated the lines of a '70 Challenger or Cuda".
Those cars were not shy. Their options included several levels of power output from engines up to 440 ci (7210 cc), various bonnet scoops / power bulges / shakers, wider than standard wheels and among other things, high contrast (if not garish) paint schemes.
Our take on those options for EB004 were a rebuilt 630cc oversize engine bore with enlarged cooling fins, custom big diameter two into two exhaust with internal baffles, custom wide 18 inch rims front and rear with red detail tyres, lowered suspension, upgraded brakes and a version of the Hemi Hockey Stick stripe on a blacked-out centre bulge tank. The custom seat is finished in era evocative squared panelling and mirrors the paint theme with the broken Hemi stripe joining at the middle rear in a (font correct) boastful display of engine displacement.
Other custom features include an under-seat compartment, frenched LED taillight with polished aluminium surround, polished aluminium Ellaspede badges and stainless braided brake lines.
The tank came from another Ellaspede build (in progress), a Honda XL500. "Its aggressive, masculine curves and seeming 'power bulge' centre suited what I was trying to achieve".
The front forks were chopped and reset 150mm lower than standard. The standard rear suspension was replaced with a custom mounted unit from a Kawasaki to match the front stance.
A 320mm EBC rotor is used on the front with a rebuilt standard Nissin calliper. Rear brake calliper and rotor remain rebuilt standard.
Daytona indicators and speedo round out the parts list.
Of course the bike as you see it in these images is not in road-going form. For road use it will have front and rear guards, and a chain guard.
"I wanted a tough looking, purposeful bike that had a good power to weight ratio. I thought the XR600 a likely candidate"
The idea of turning a dual purpose / off-road bike into a road only bike also appealed and fits with Ellaspede's idea of innovation and challenging the norm.
I'm sure people will have a multitude of opinions about what they think it should look like, and that's great if it encourages discussion.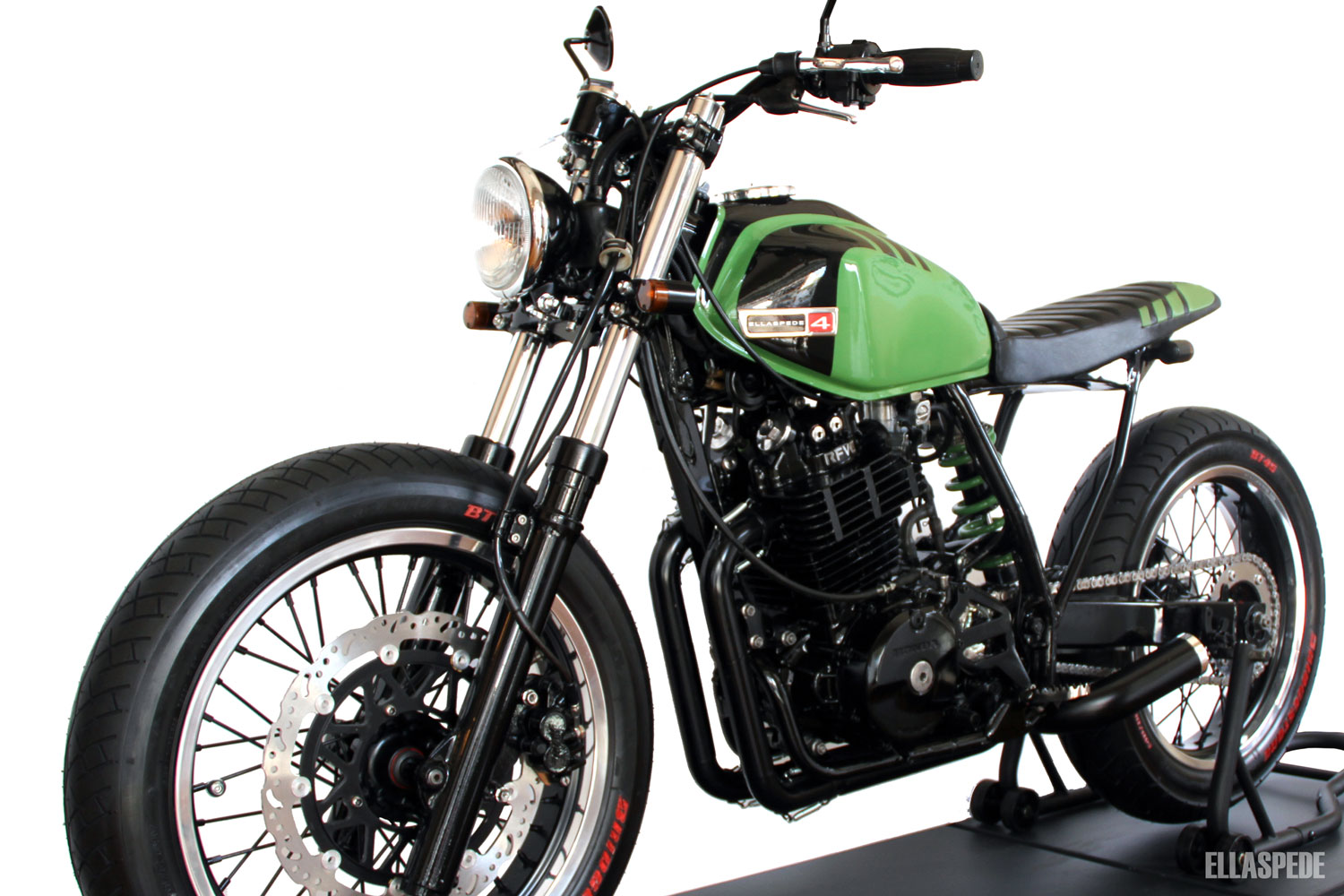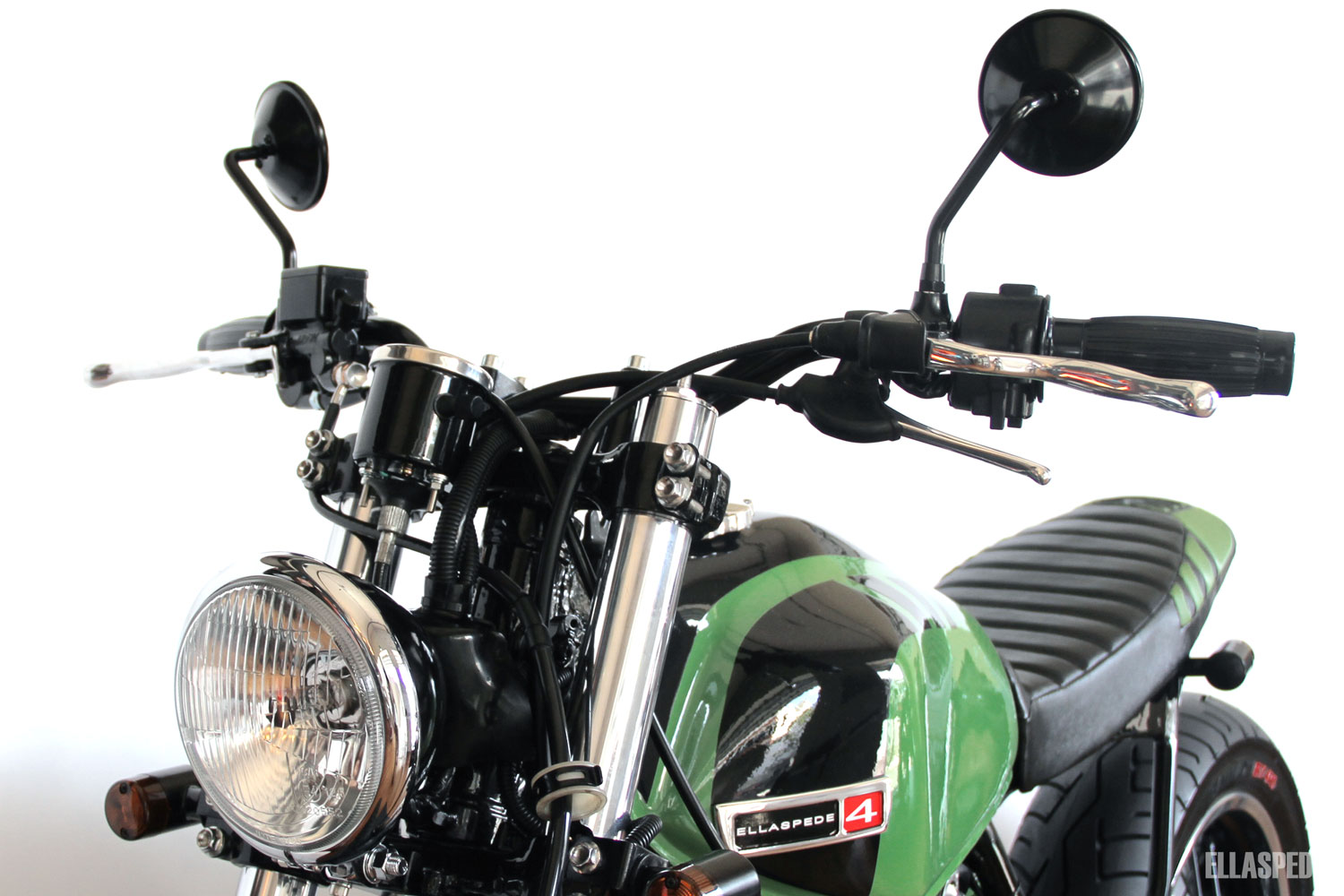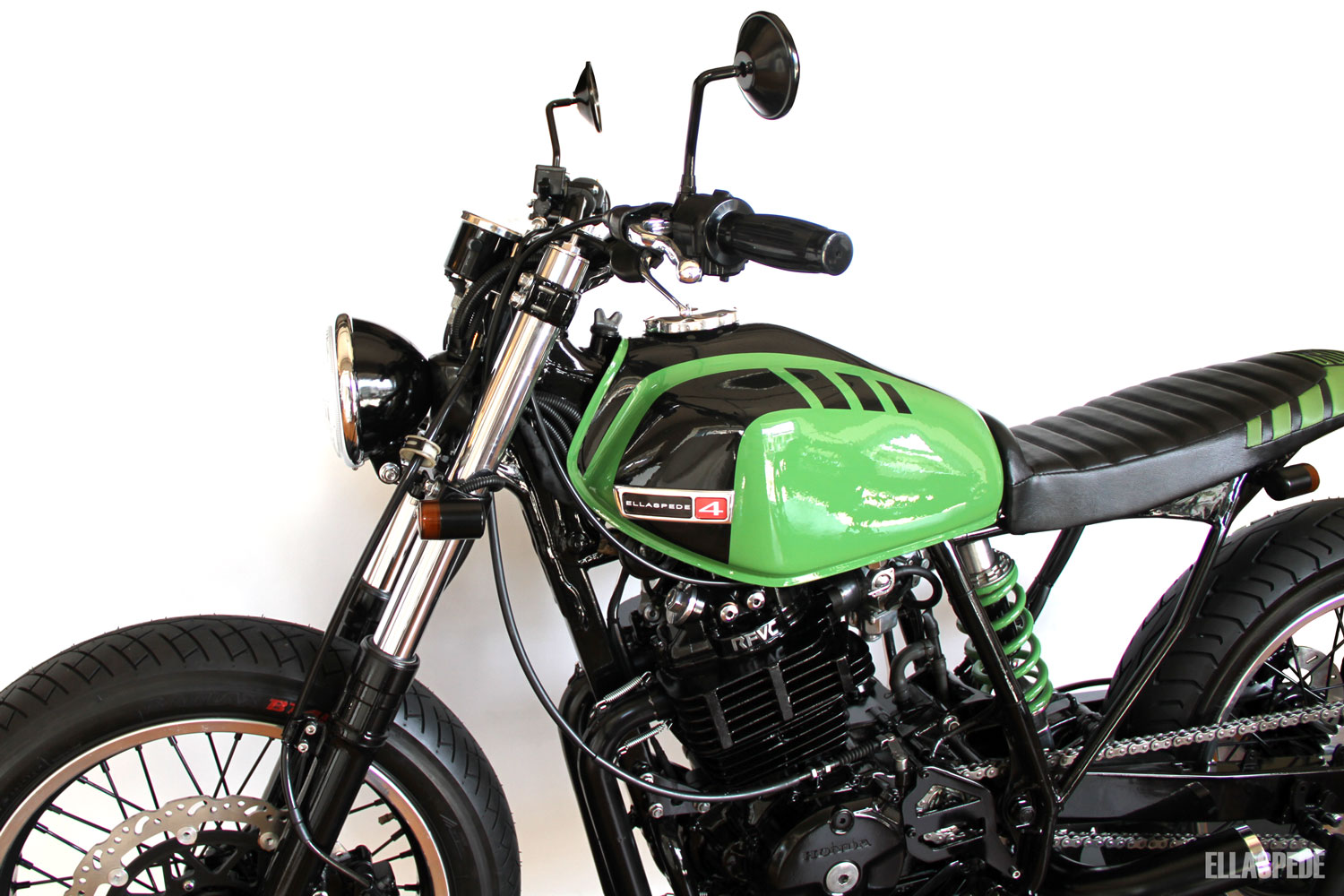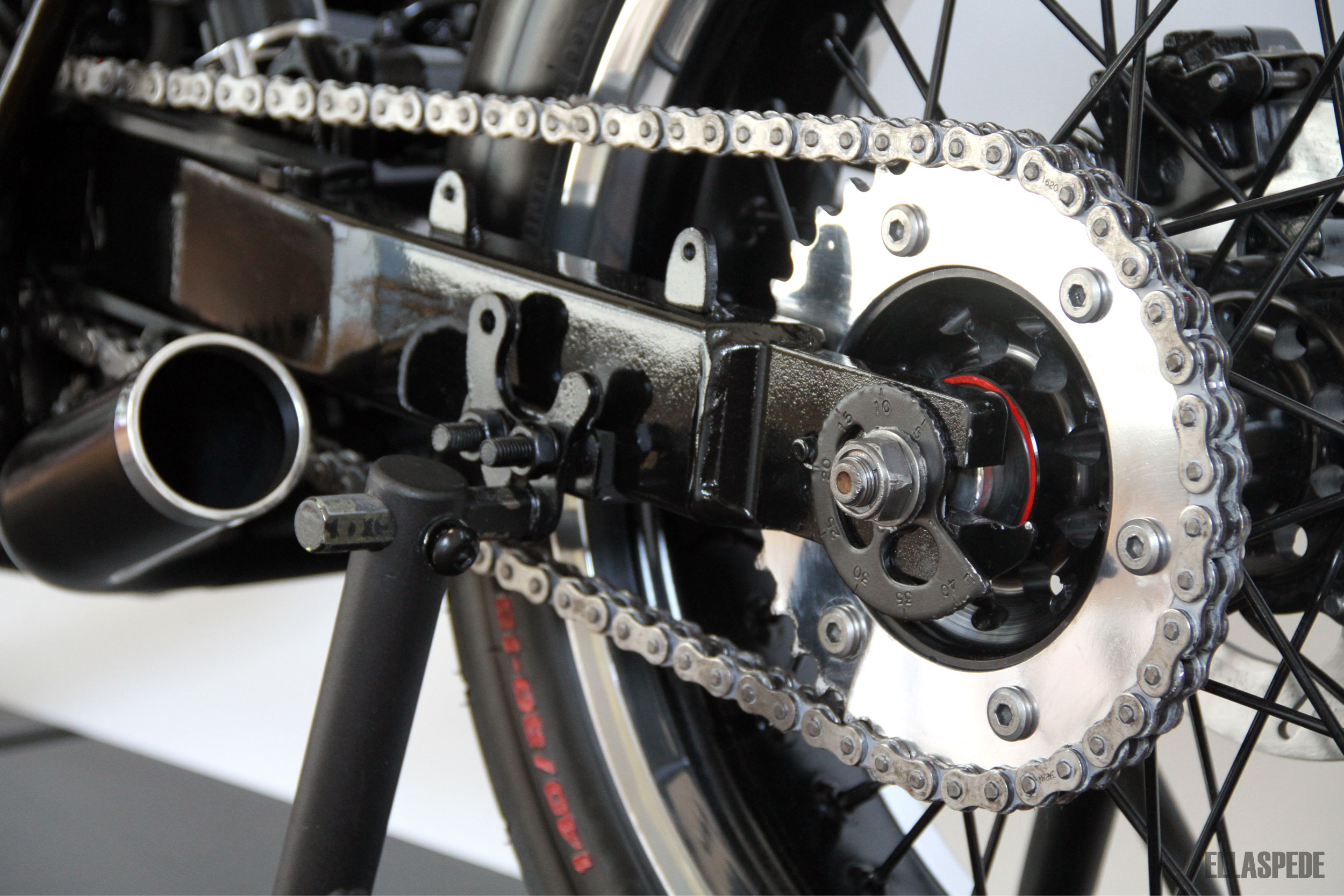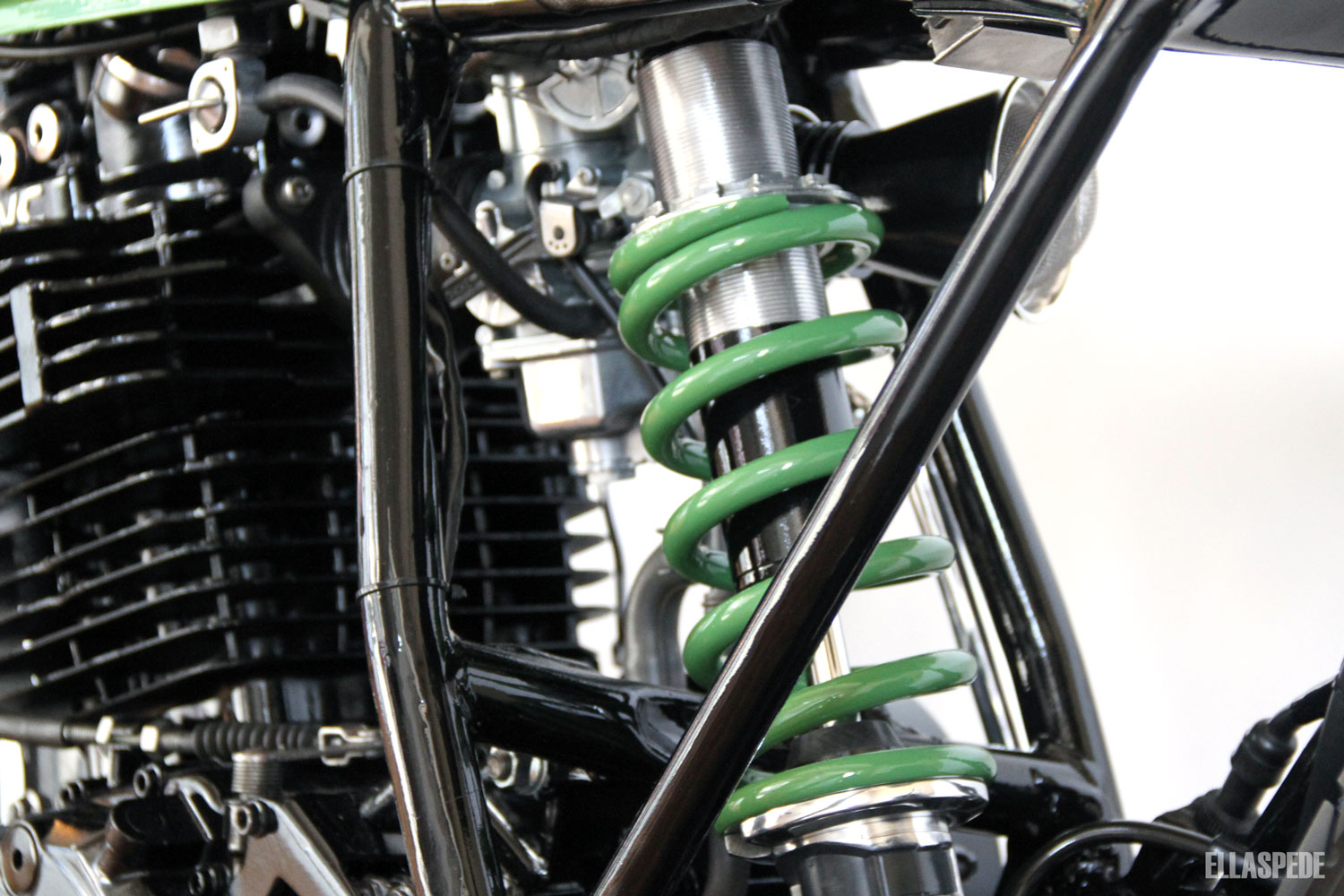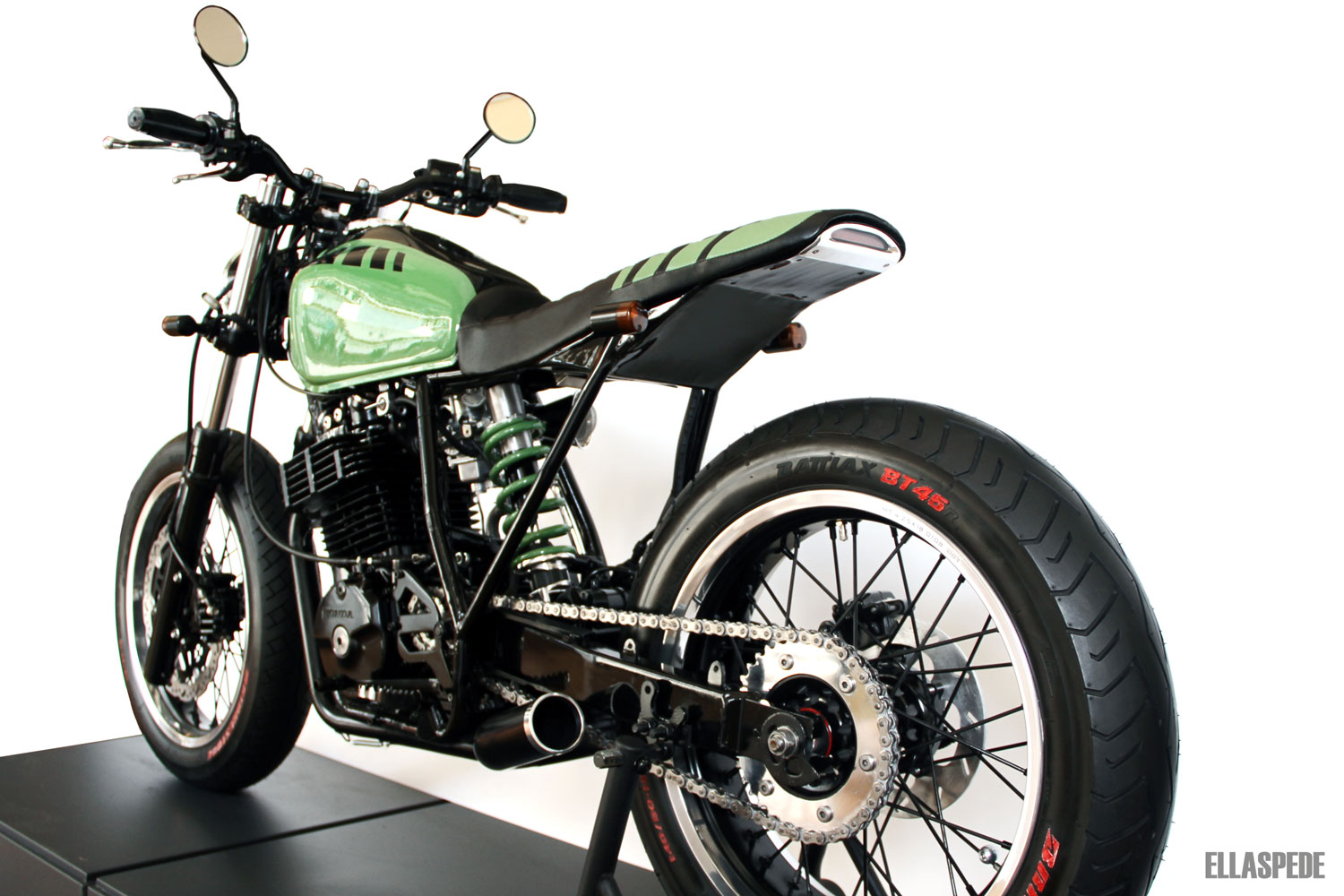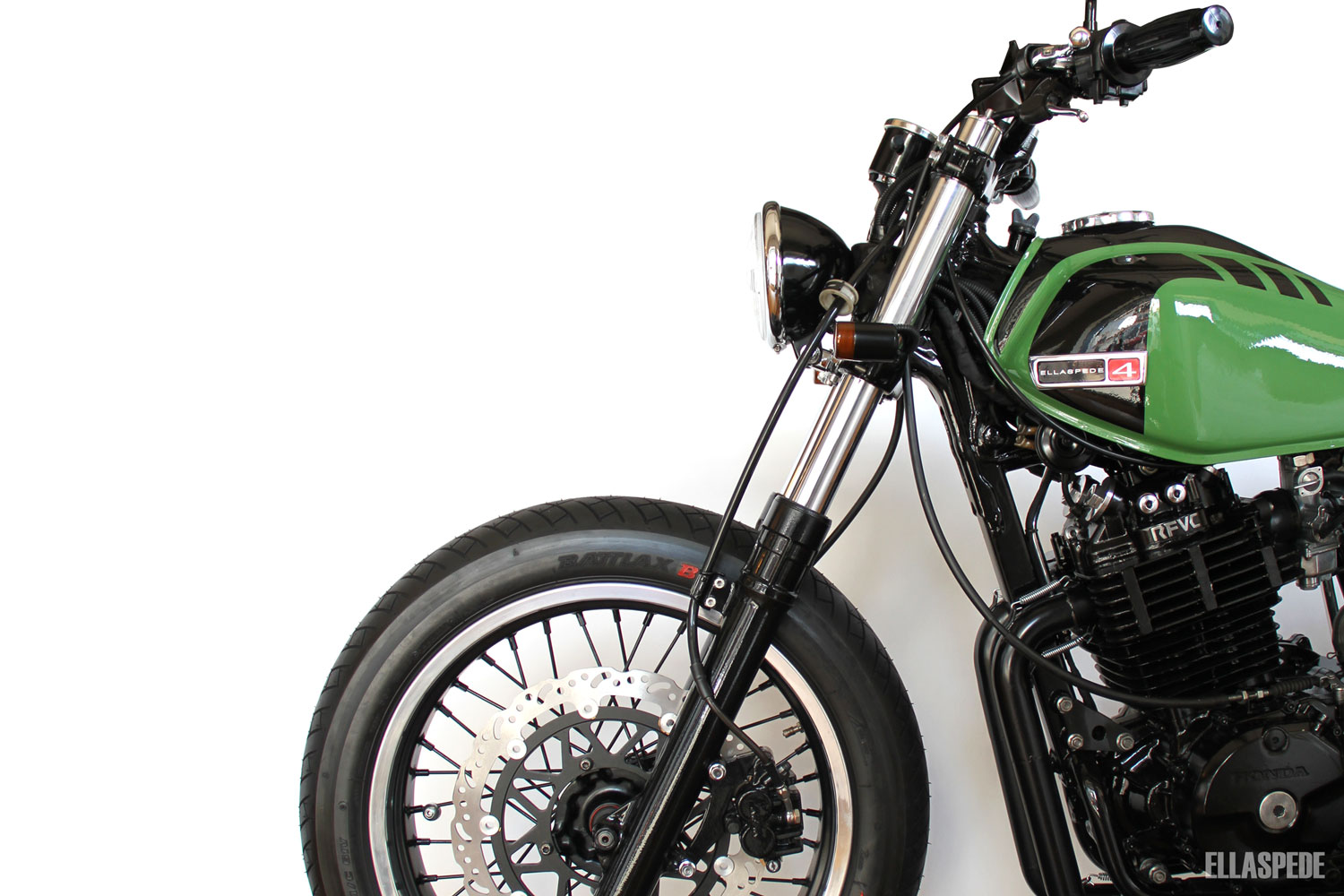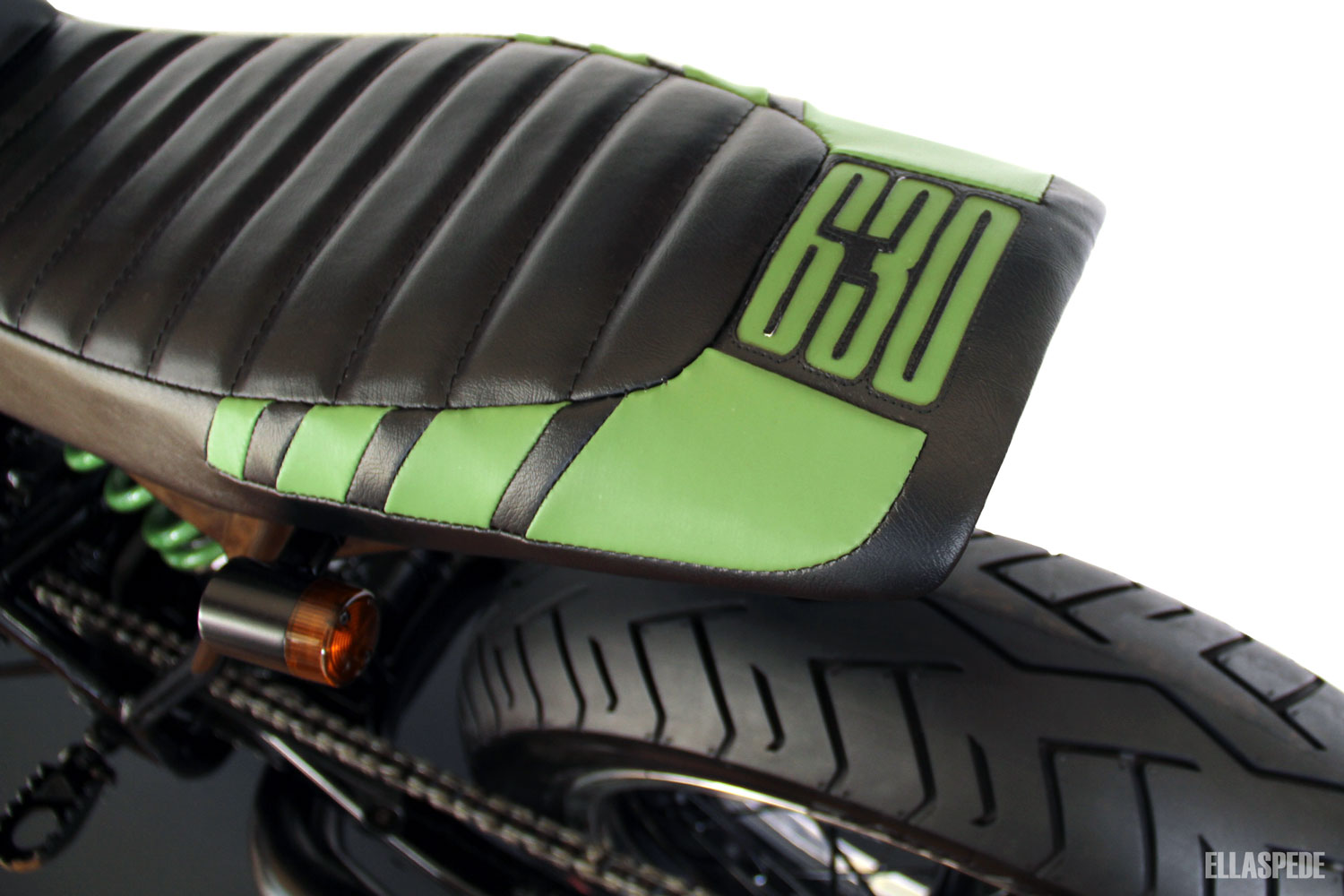 Albums we listened to during the build of this bike:
---
Photos and Features:
---
---
Comments (1)
Sale

By:

Andy

on 24 April 2020

Hi, Are any of your featured bikes for sale?





Ellaspede Response
Hey Andy, Very rarely are any of our featured bikes for sale as the majority of our builds are on commission for our clients. If you're interested in getting a build done definitely let us know and we can discuss some options! Cheers mate
---
Leave a comment