EB080 – 1987 BMW R65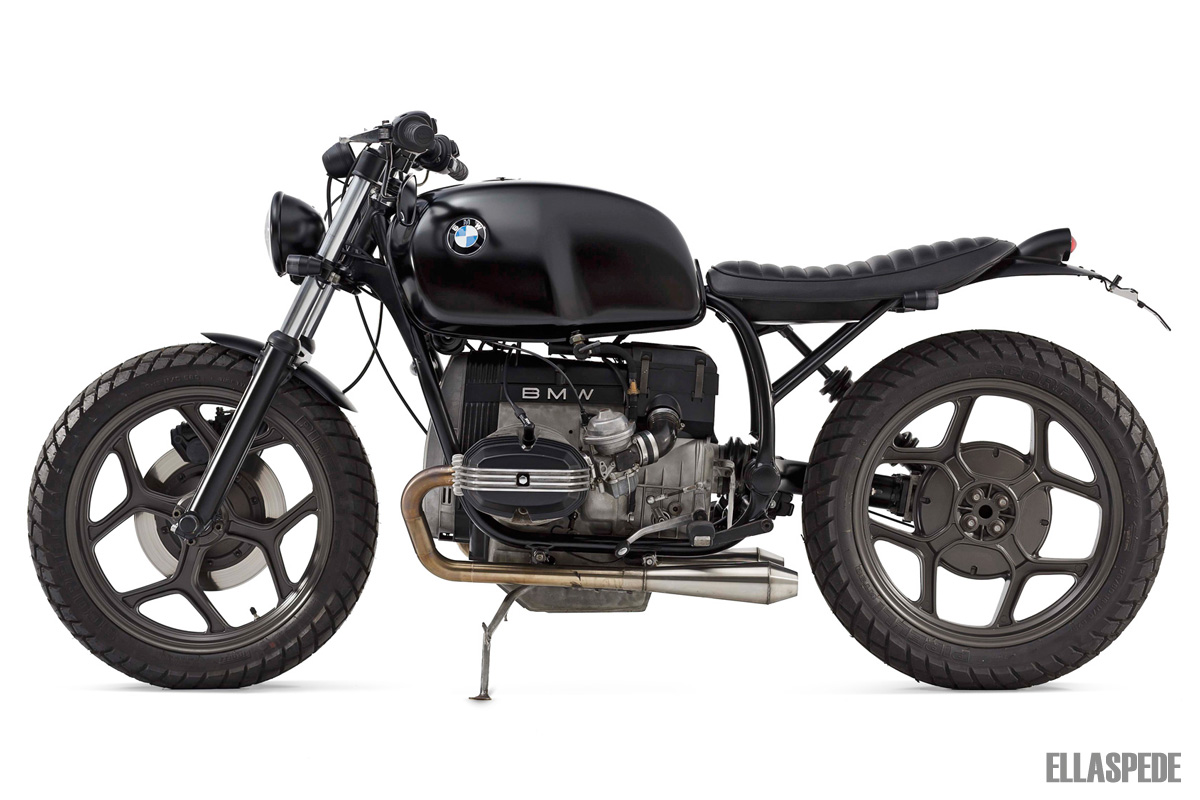 Perception is a funny thing.
It can be the difference between a positive or negative outcome, between liking or not liking something and often the cause of missed opportunities.
To change perception usually takes a change of mindset or to be shown there may be more to something than meets the eye.
Take the humble GS500 Suzuki for example. Generally perceived as a reliable but boring commuter it's an unlikely candidate for customising. However, when we built our EB007 GS500 the reception was tremendous and helped changed the perceived view on the possibilities of that bike.
Until recent years (with some nice builds excluded), BMW R series bikes from the 1980's could have been considered in a similar light… "a bike for old guys into function more than form… solid, dependable, but neither exciting, or innovative".
Or at least that was Bruce M's perception of them, a view that changed after seeing some R series builds by companies such as La Corona (as featured on Pipeburn).
Bruce is a good mate of Ellaspede and visits regularly. Whilst hanging around the workshop he gained an understanding and appreciation of the build process and formulated a plan to build his own custom bike.
As mentioned his view of the R series changed after seeing the stripped back simplicity along with the exposed airhead boxer twin and figured his 1979 BMW E21 coupe needed a German companion in the garage, so the search began for a suitable donor.
Not long after he rolled in on a stock 1987 R65 mono. He could have kept searching for an R80, 90 or 100 but the smaller frame of the 65 lent itself more so to Bruce's vision, so work began.
Bruce had a clear vision of what it would look like and instructed us to "make the frame as minimalist and smooth as possible".
Like most standard bikes this meant a lot of cutting and grinding to rid it of the items excess to requirements.
Bruce supplied a Nitrohead seat, headlight, indicators and mufflers. We made the frame suit the seat and suitably mounted the other items.
The captured forks limited the ability to lower the front so we custom fabricated a top clamp to allow this, giving a tougher stance.
Part of the vision included an under-seat battery/electrics tray, (now occupied by a new lithium-ion unit), and many other electrical revisions.
Along with a new custom rear guard, Ellaspede ninja star plate mount and modified sparto style taillight other small adjustments were made to the frame before other friends of Bruce's that own a panel shop applied all the paintwork. "Amazing guys who were able to execute exactly the vision I had. The wheels in particular I love. I didn't want to build a black on black bike. I wanted a really subtle bronze/gold/flat finish and left it with them.. They nailed it".
The assembly stage saw help from yet more of Bruce's mates as they wrestled the boxer twin and freshly rebuilt gearbox back into place.
Bruce's vision took shape with each piece secured and part of that vision was the clean tough look up front achieved by using one inch bars, Harley switch blocks and controls custom wired through the bars to an Ellaspede aircraft grade loom.
Pirelli Scorpion tyres are the tarmac interface, which help the tough appeal. A 130 tyre may find its way onto the rear in the future.
Pipe-work is custom Ellaspede with the aforementioned short reverse cone mufflers giving a surprisingly deep, metallic note.
There are plans to replace the Bings and airbox with Mikuni carbs and pod style filters but in the meantime, Bruce has a very cool ride that whilst isn't a patch for speed on many of Bruce's former bikes, has put the biggest smile on his face.
The story of Bruce's build is one of friendship. It happened through the work of many of Bruce's mates coming together to achieve something of value and satisfaction. Whatever your view of BMW's, custom bikes or the result rendered here, this could only be perceived as a good thing.
Words by Steve Barry & Bruce Morris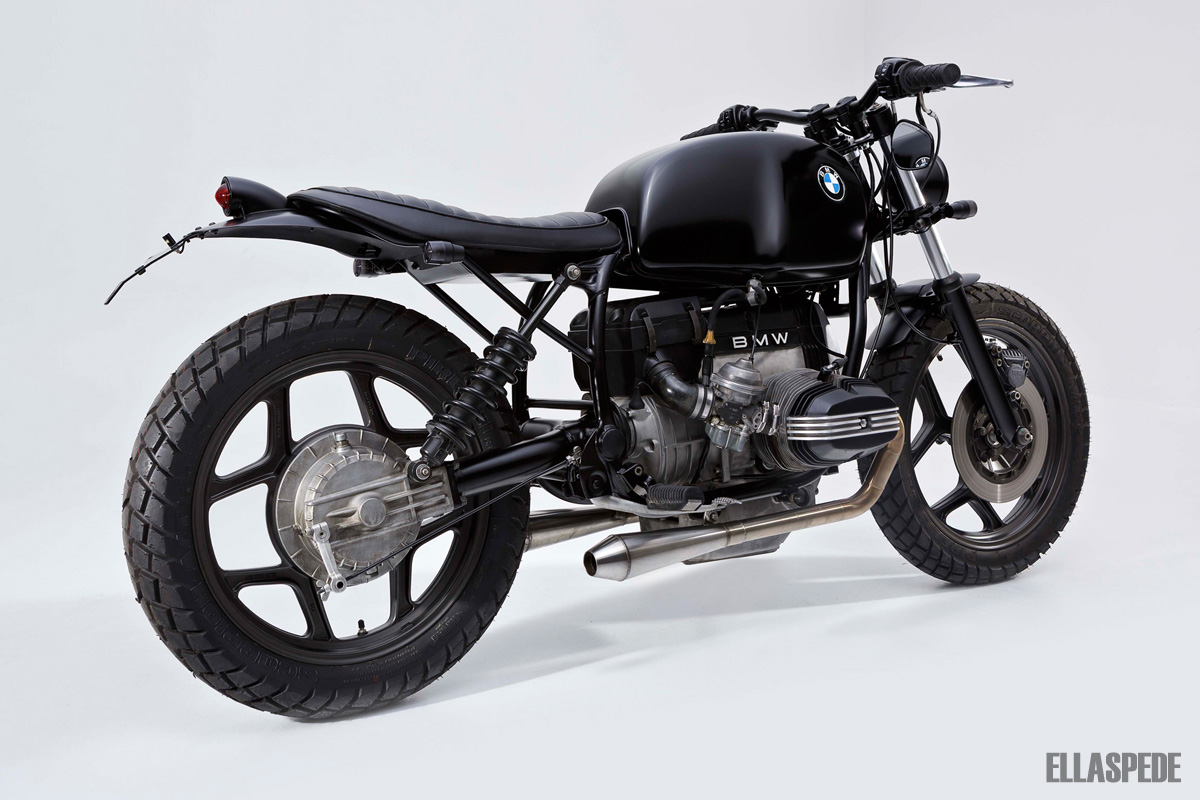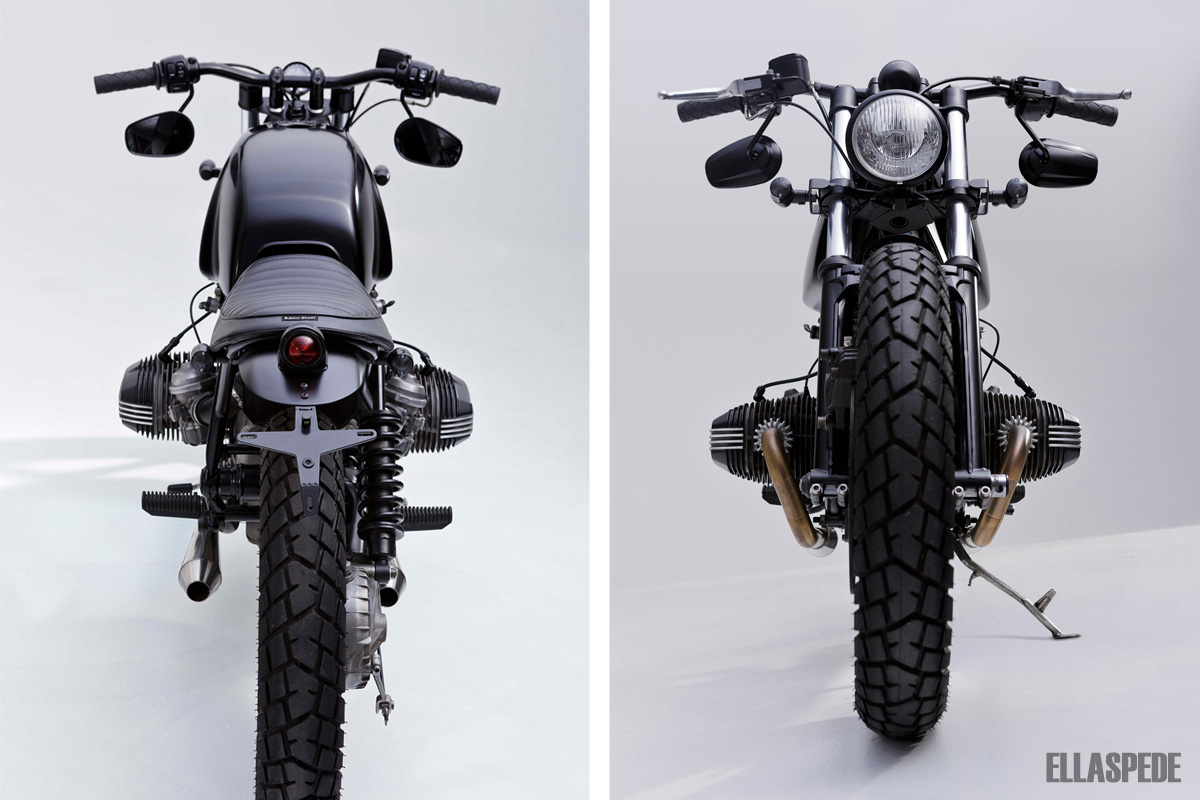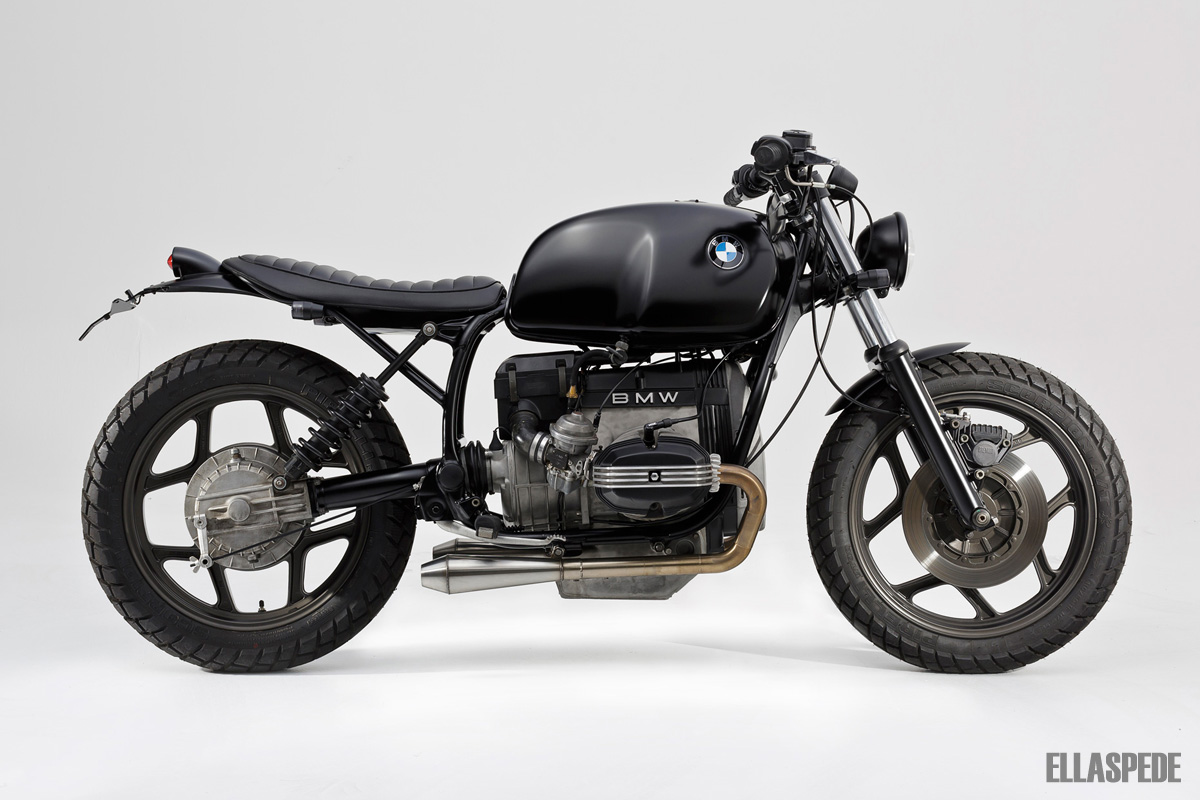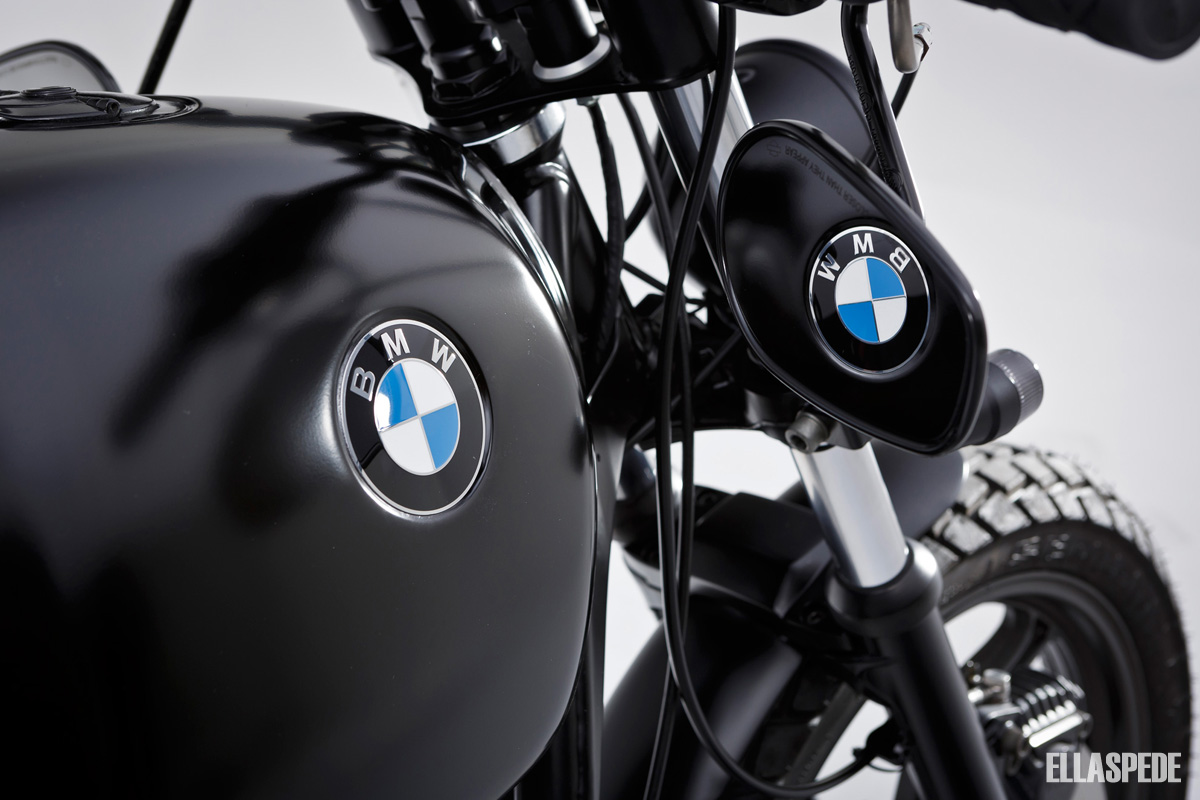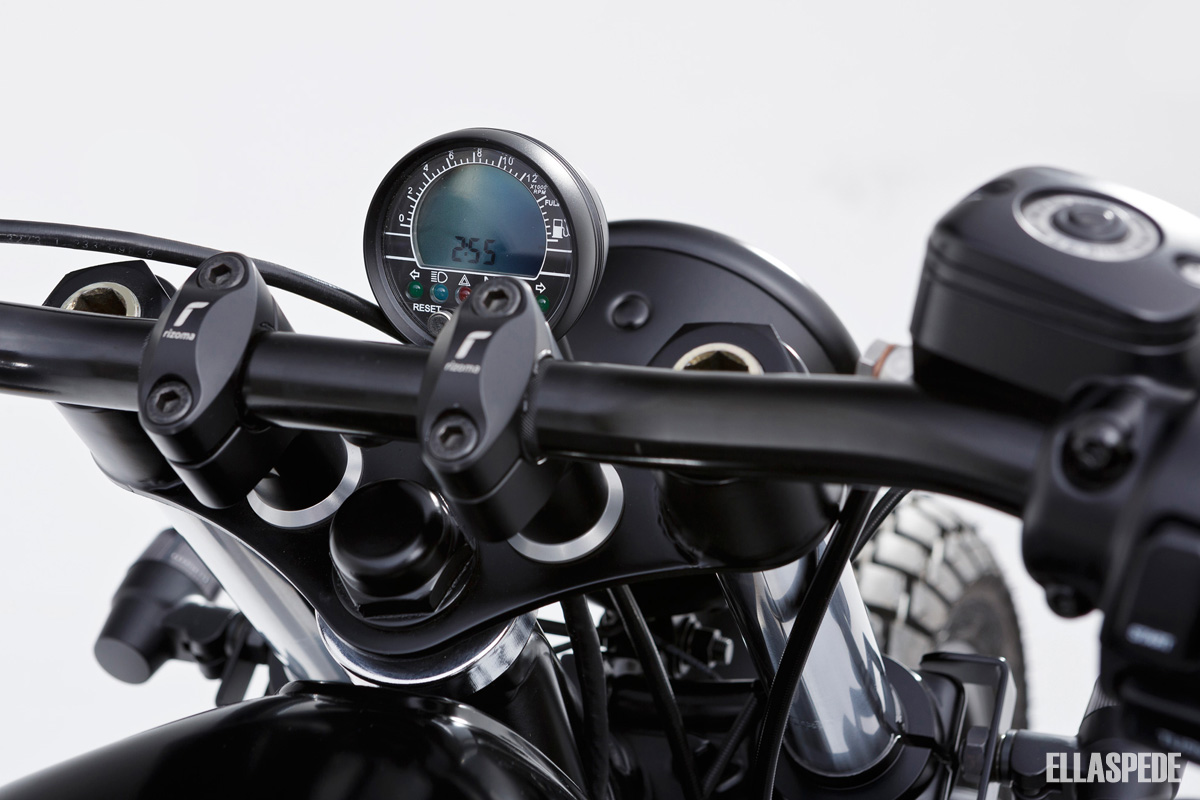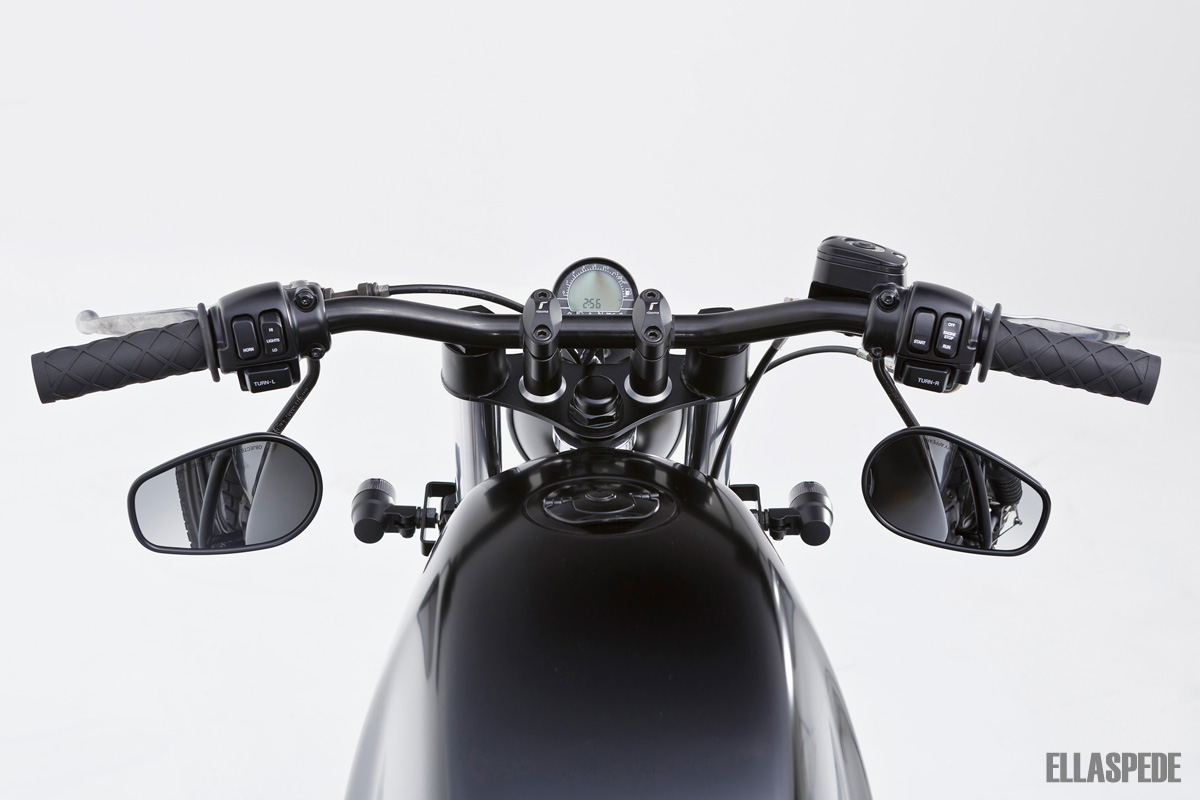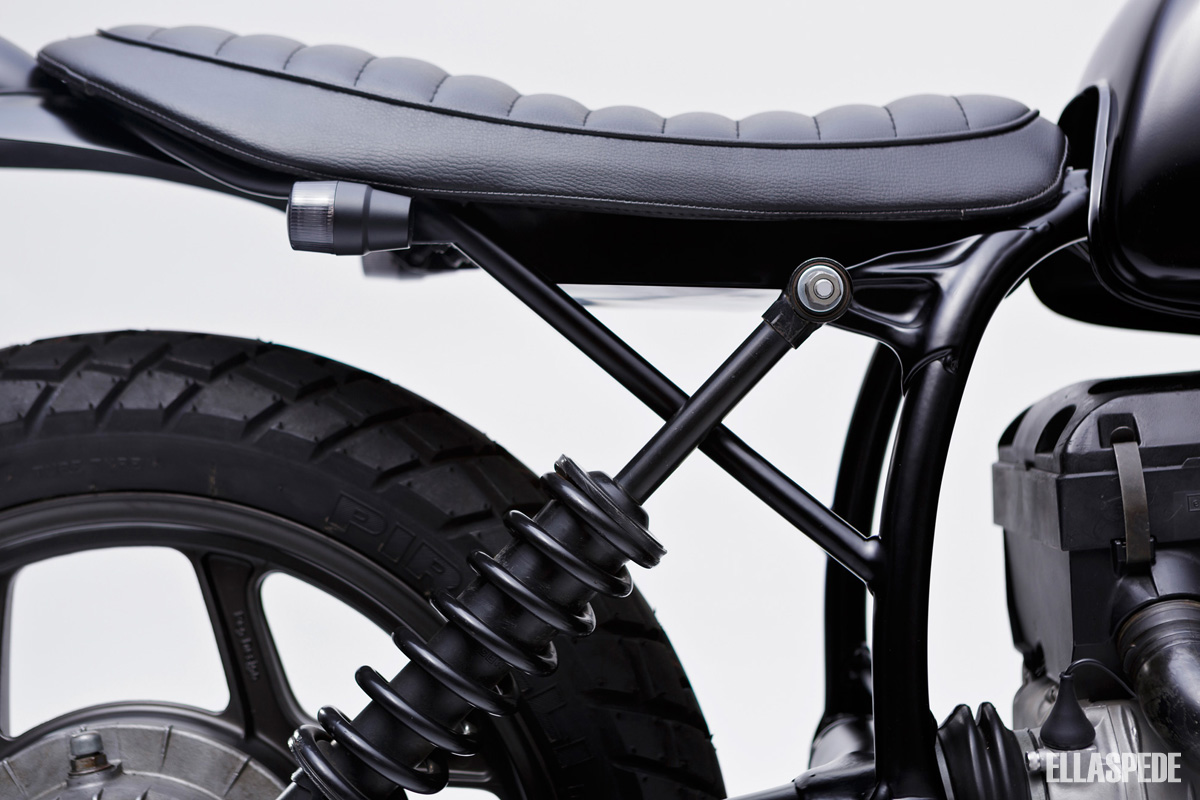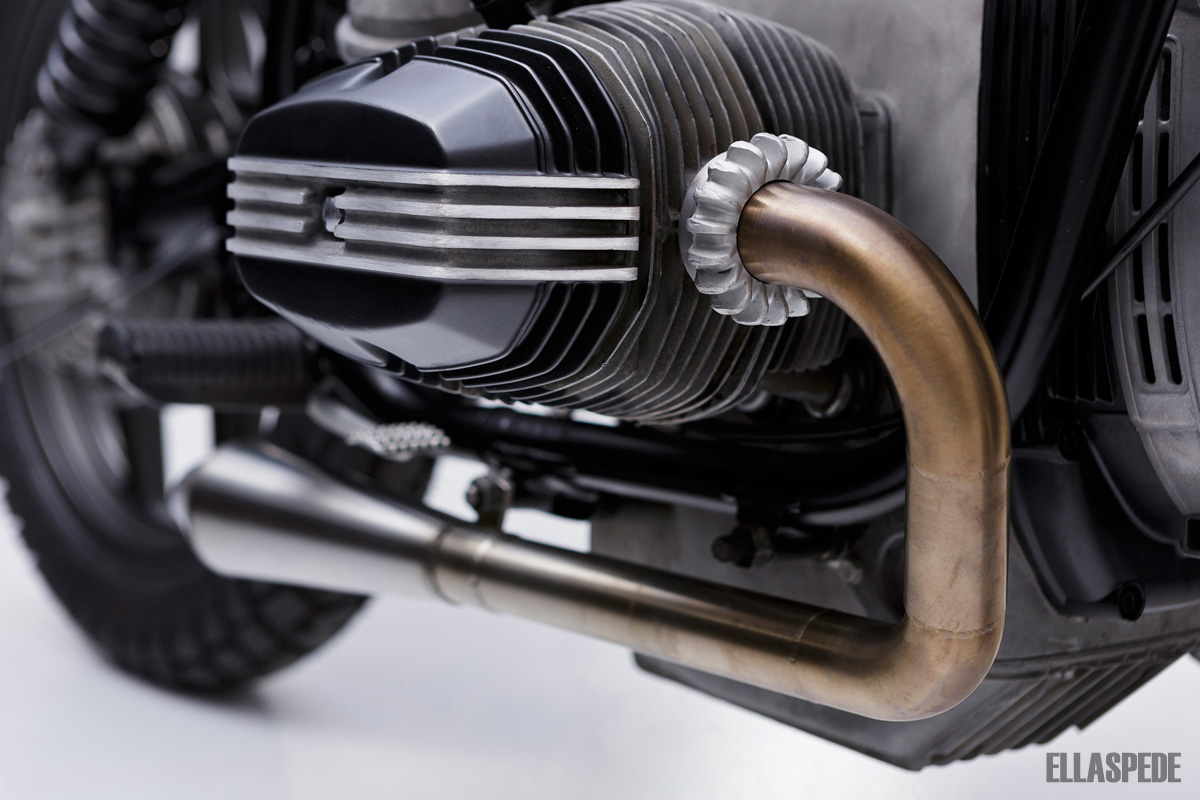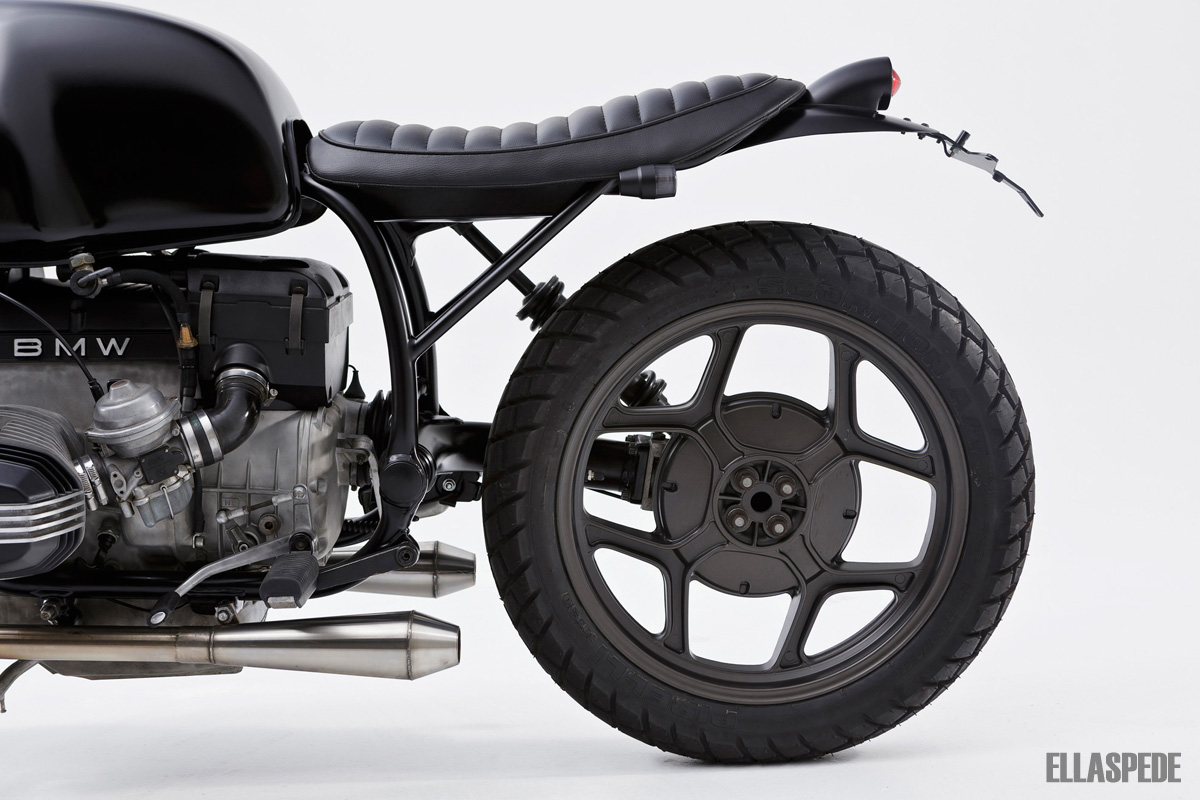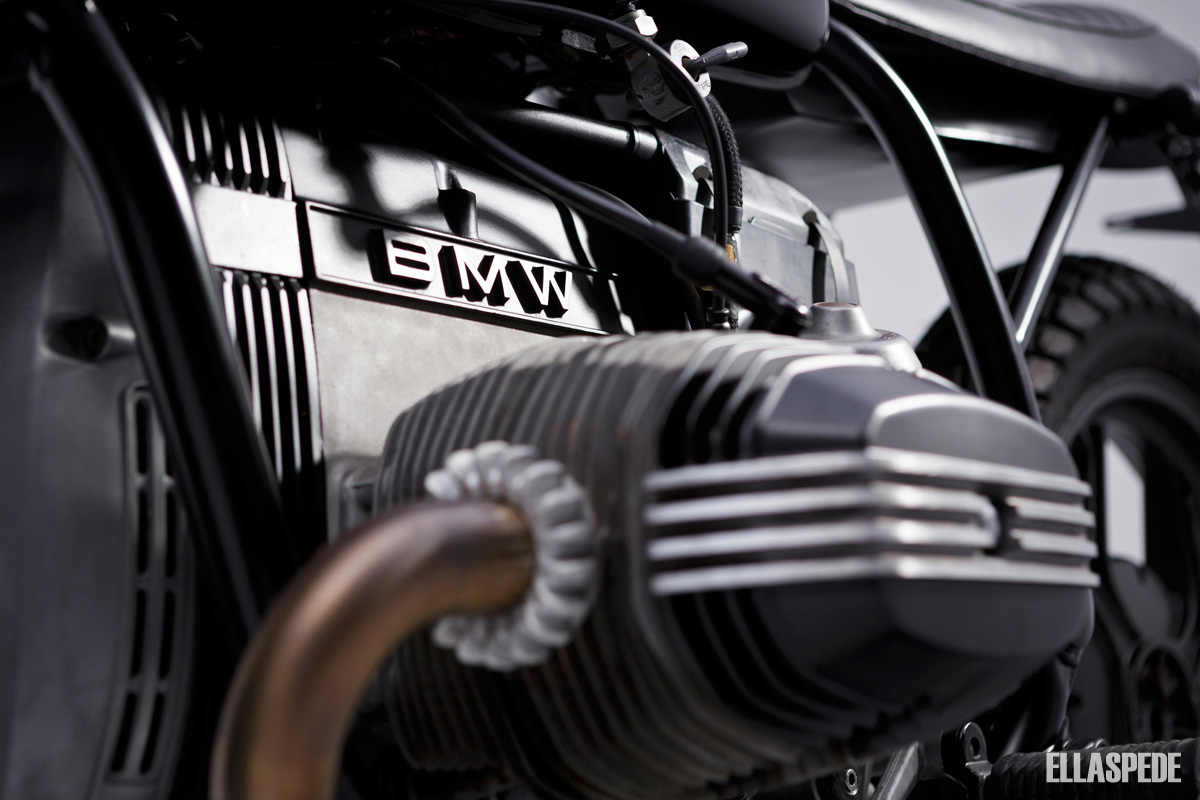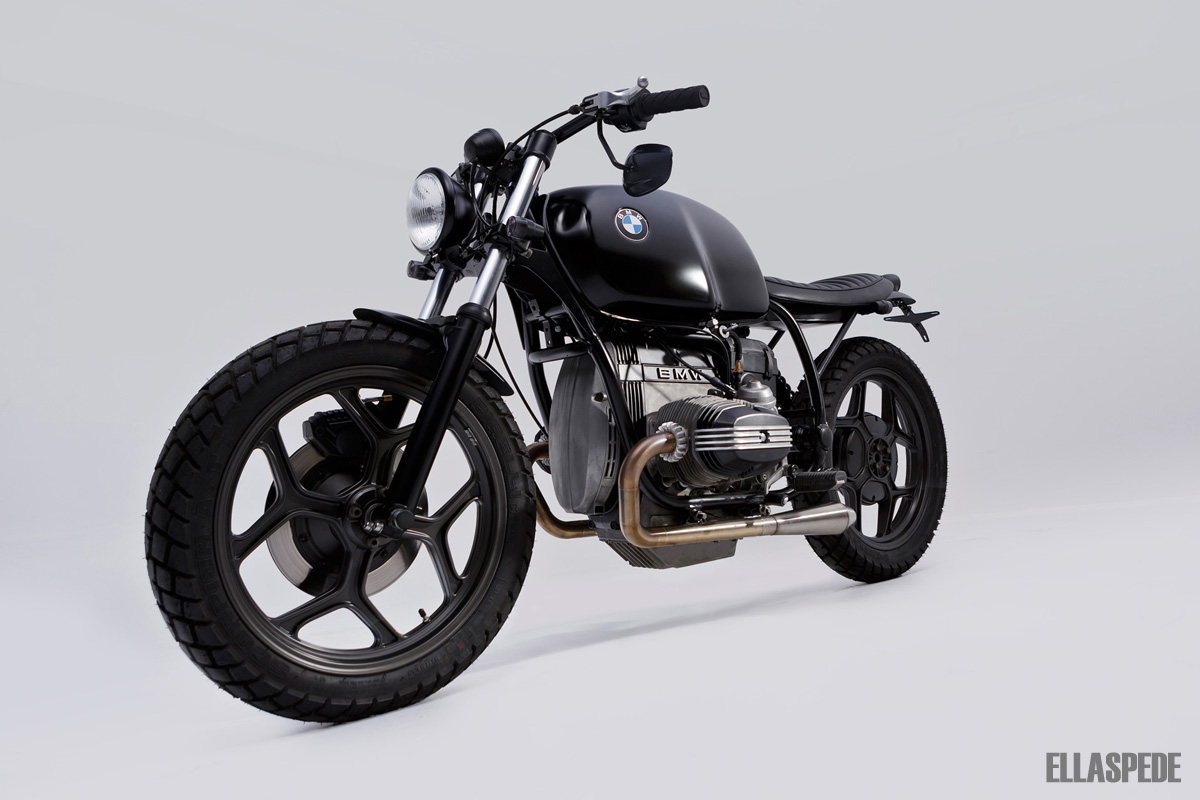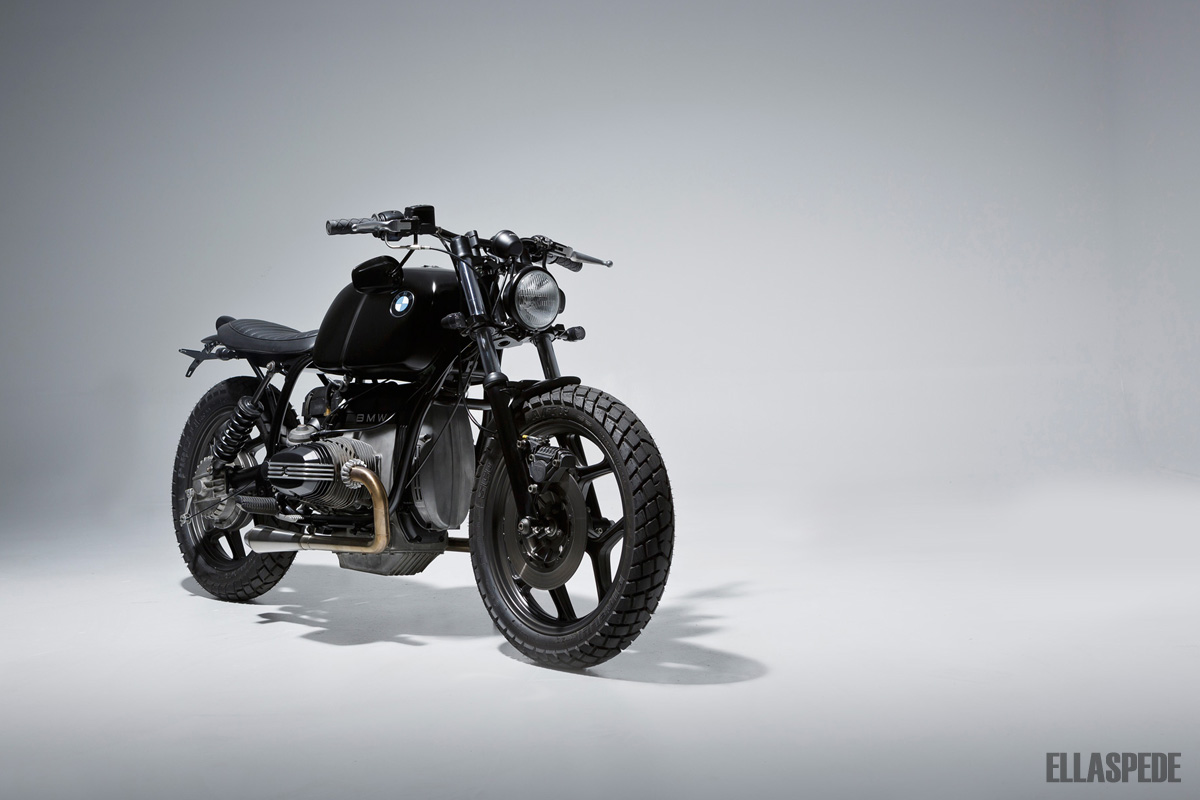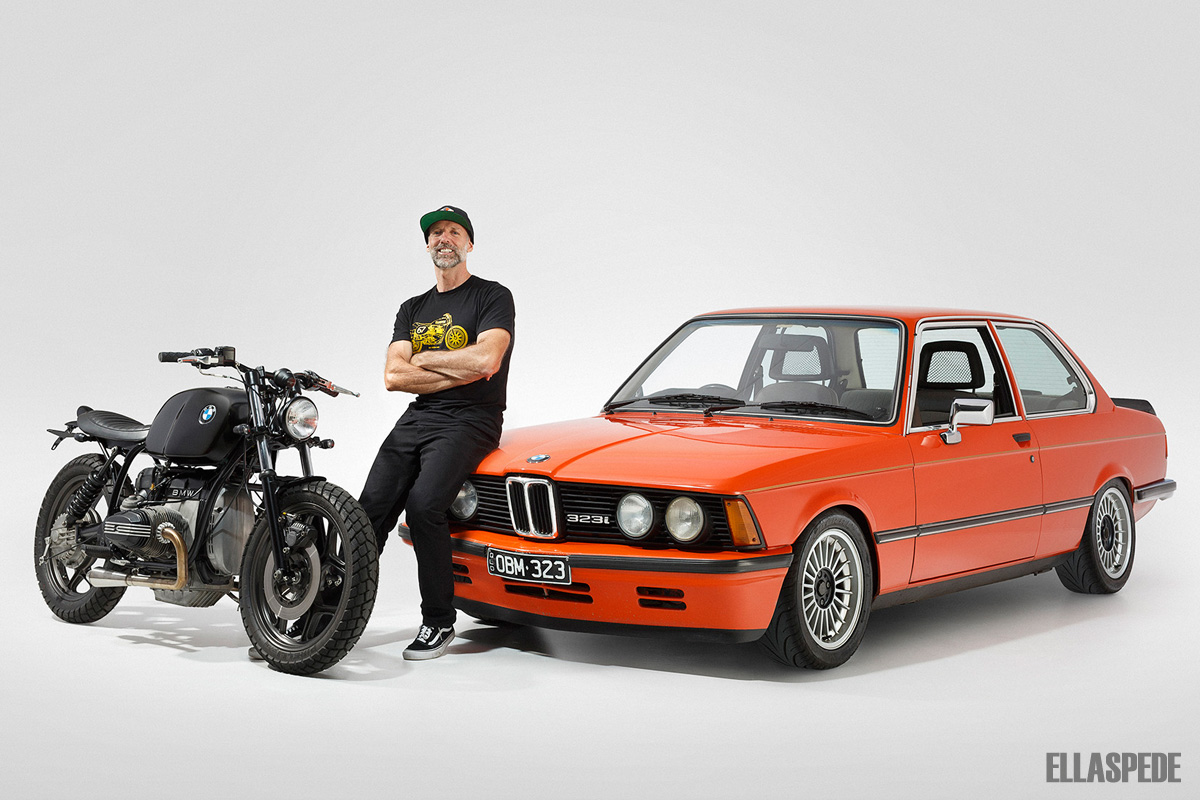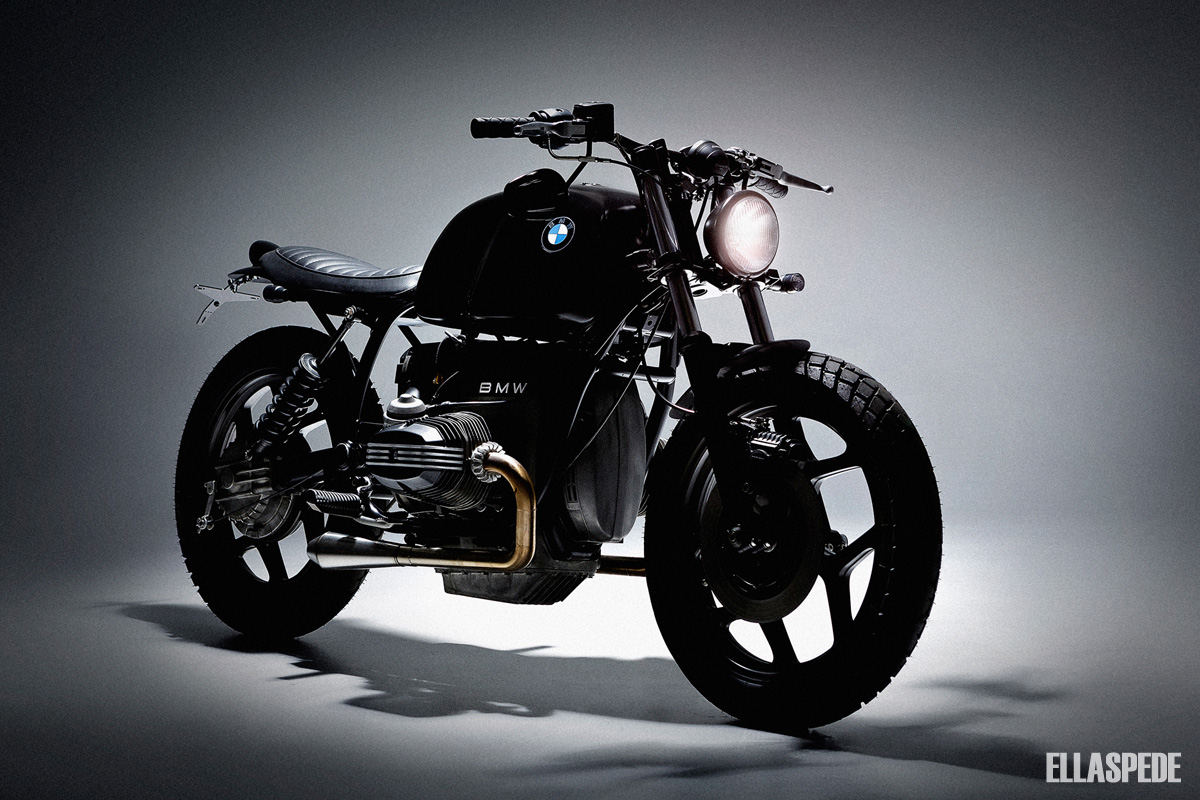 Albums we listened to during the build of this bike:
---
Photos and Features:
---
---
Leave a comment