EB344 – 1974 Ducati 450 Desmo MkIII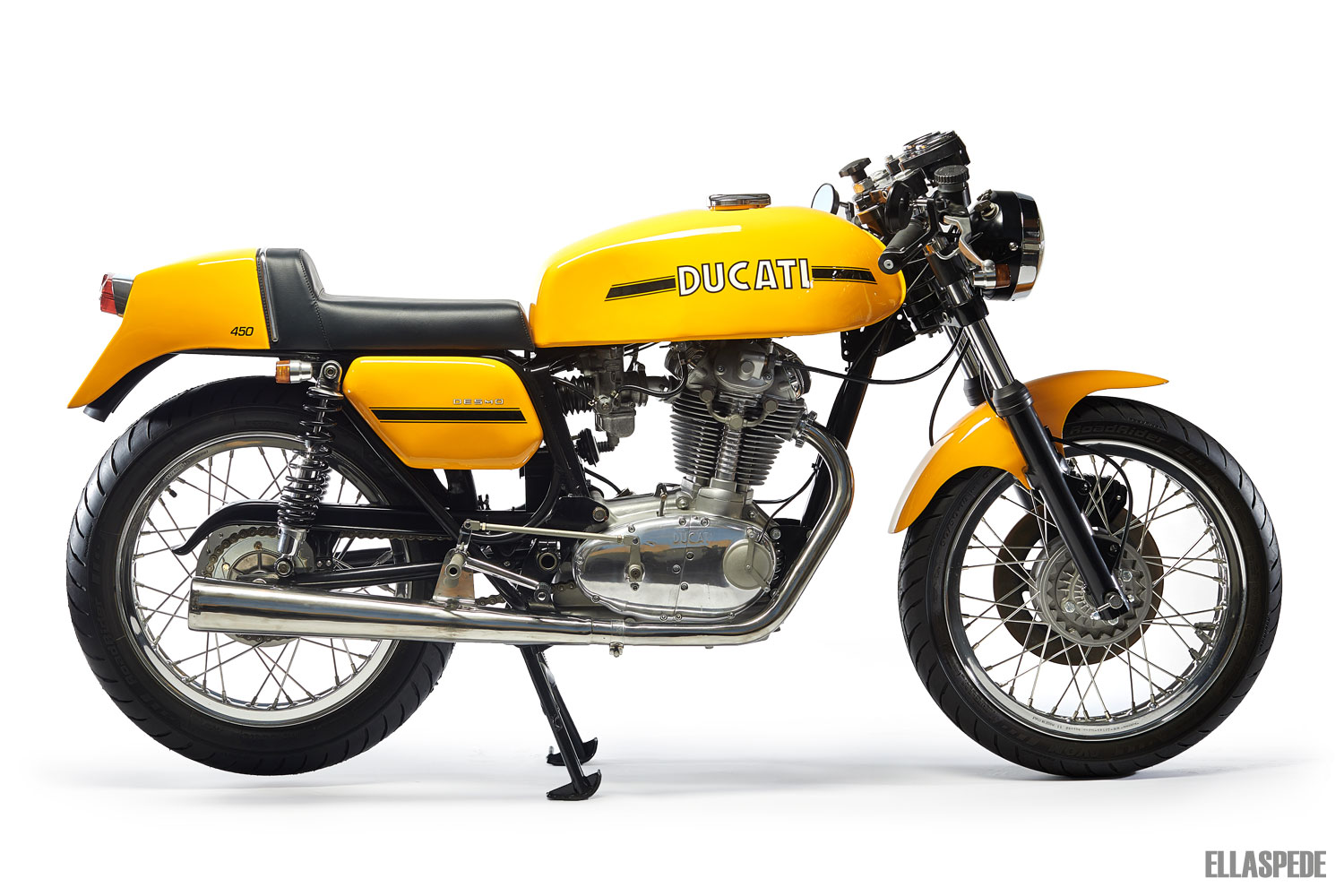 Often the case with stock motorcycles, the best examples of each are usually those released in the final year of the model's run. John's 1974 Ducati 450 Desmo Mk 3 is one such example.
With the superb 450 Desmo single engine, classic Italian looks and an impressively agile chassis it was always going to be one of those bikes that leant more towards restoration rather than customisation when it rolled into our workshop.
There are many great donor bikes for full custom builds, but a model like this with incredible heritage and looks was only ever going to get minor custom touches to enhance the original factory aesthetic.
Owner John gives us the background story…
"I had a really nice Ducati 450 Mk 3 that was stolen… but I'd always wanted a Desmo, so went looking. I bought this bike from the family of a guy who had been racing it… this was 1982. The bike was unregistered, and running a hot 'red and white' camshaft and had the valve springs removed so that it didn't idle. I had the head done up with a standard cam and springs and re-chromed followers and then rode it most days. I had a double seat on it for the girlfriend, but the passenger pegs were on the swing arm, so it was a pretty hairy perch. I rode it to Sydney to visit a friend one summer and rode back with him pillion, it rained the entire way, not a bike for that in the best of circumstances."
"In 1984 I went to the UK to study. I loved the bike so much I insisted on riding it to the airport, with friends and family following. I got my friend Michael to ride it home, take out the spark plug and fill the engine with oil. It's been under various Brisbane houses since then. I used to irregularly spray it with WD40, and turn the engine over. With only that maintenance it got fairly rusty."
As you can imagine (see image) it was a little less than show-room when it rolled in to Ellaspede… But it did indeed roll and all the bits were, (mostly) there. So after 33 years it was time to bring this super single back to life.
The bike was completely disassembled with basically every component needing to be refinished, repaired or replaced.
Major items that were completed included a full engine rebuild and some minor frame straightening. The notorious Italian electrics were removed and replaced with a 12v system to drive some new creature comforts like indicators and a horn.
As happens with a bike this age, the further you get into them the more items you find to fix. So the bike did present its challenges, especially given some worn parts weren't available to purchase so they had to be made or extensively refurbished and rebuilt from better condition original items.
The non-factory items were kept to a minimum, with the indicators, mirrors and rubber being the most notable changes from what the Ducati designers originally intended.
John's favourite part about the bike? The engine, the design and the quality of the castings. Our favourite part about the bike? Seeing an old classic racer given the full treatment and a new lease on life.
After being on John's 'list' for more than 3 decades he said it was a real joy to get on it 33 years after he last rode it, we can understand that! The sound of the Desmo at high rpm combined with the impressive handling of this chassis (especially with modern rubber) is definitely a 'must experience' for any budding motorcyclist.
Often referred to as one of 'the greatest sporting singles of all time', we're definitely jealous as John gets to know the bike all over again in preparation for the Moto Giro Australia event. Whether it's at the Giro or just out and about we're sure there will be many more miles for this classic Italian.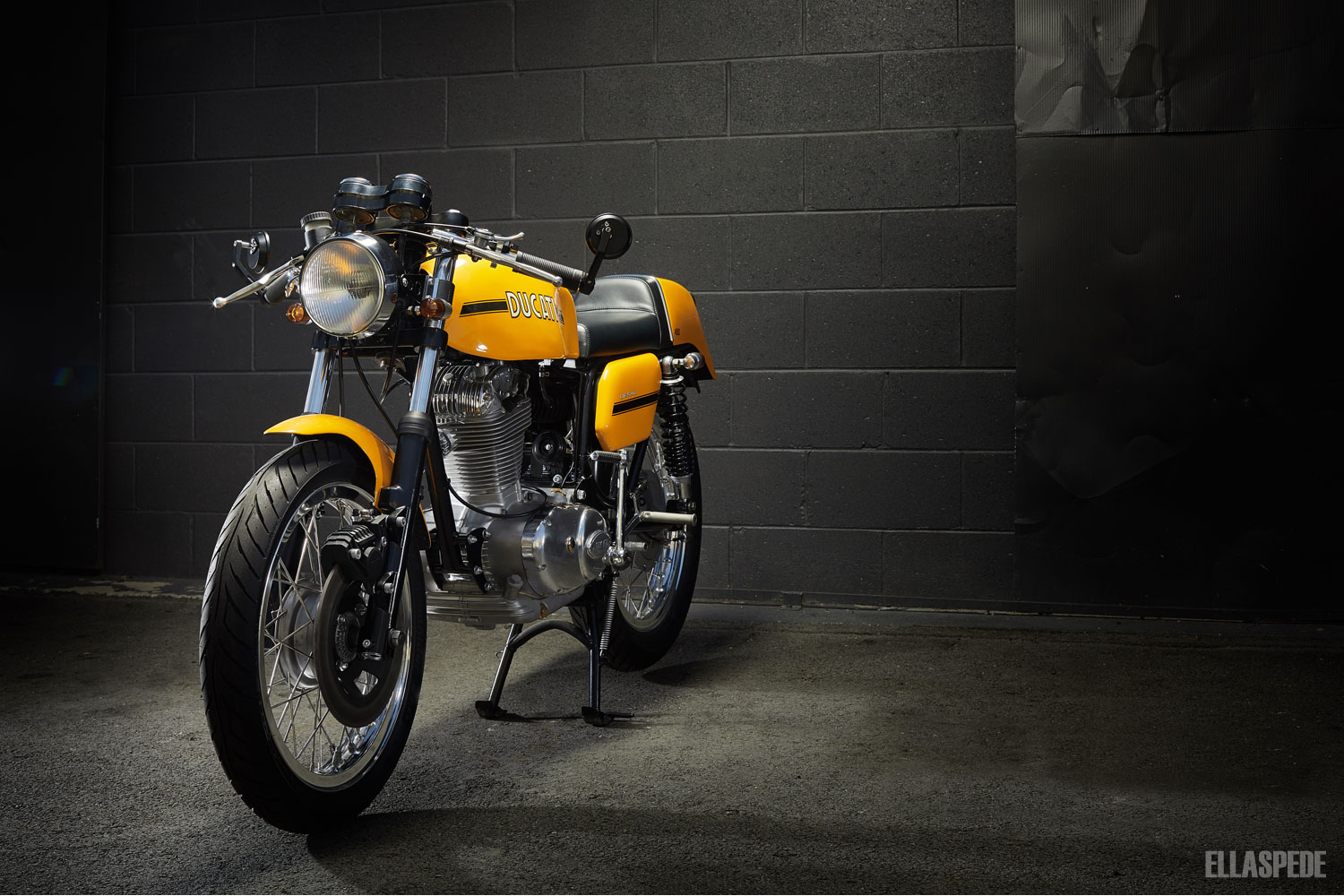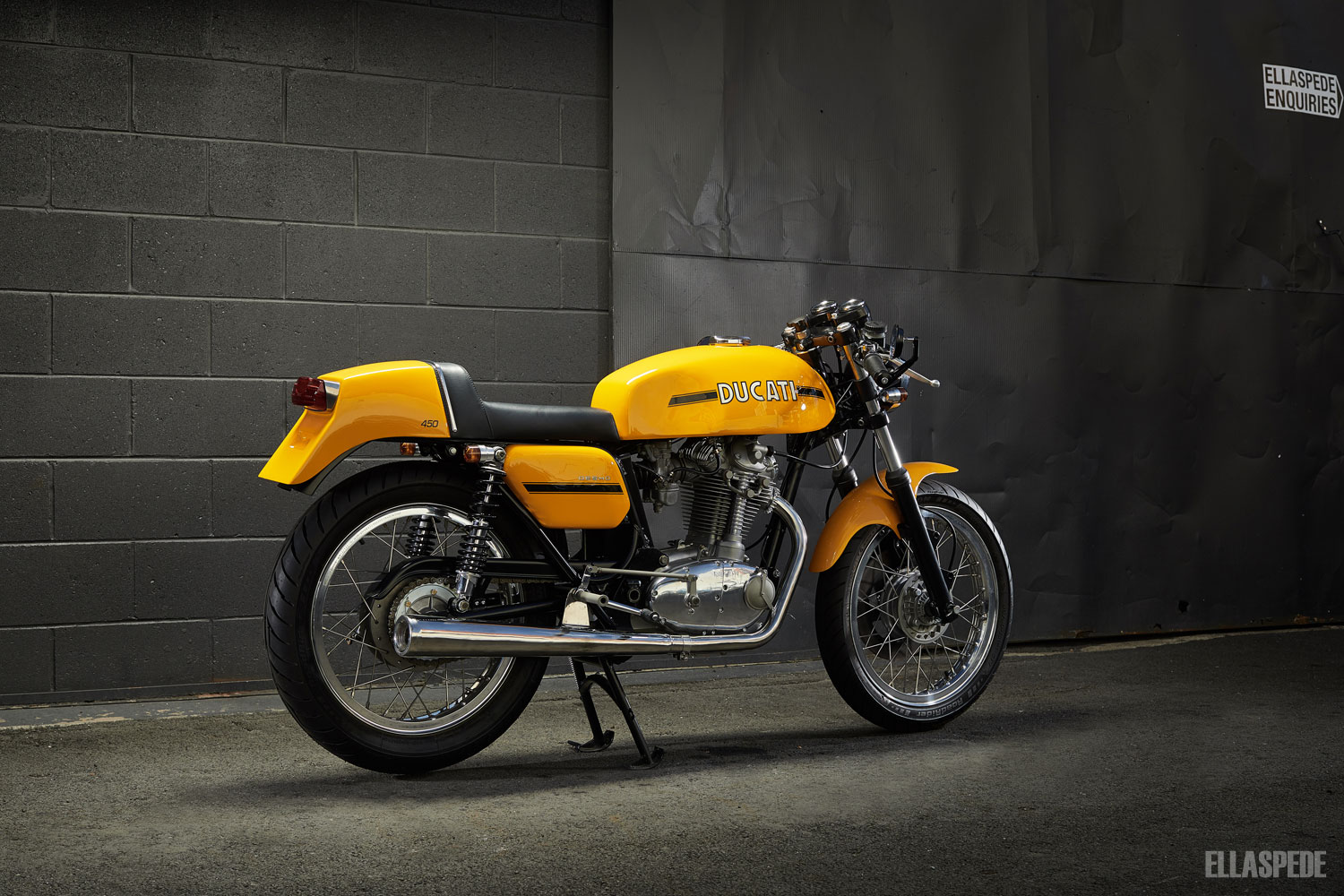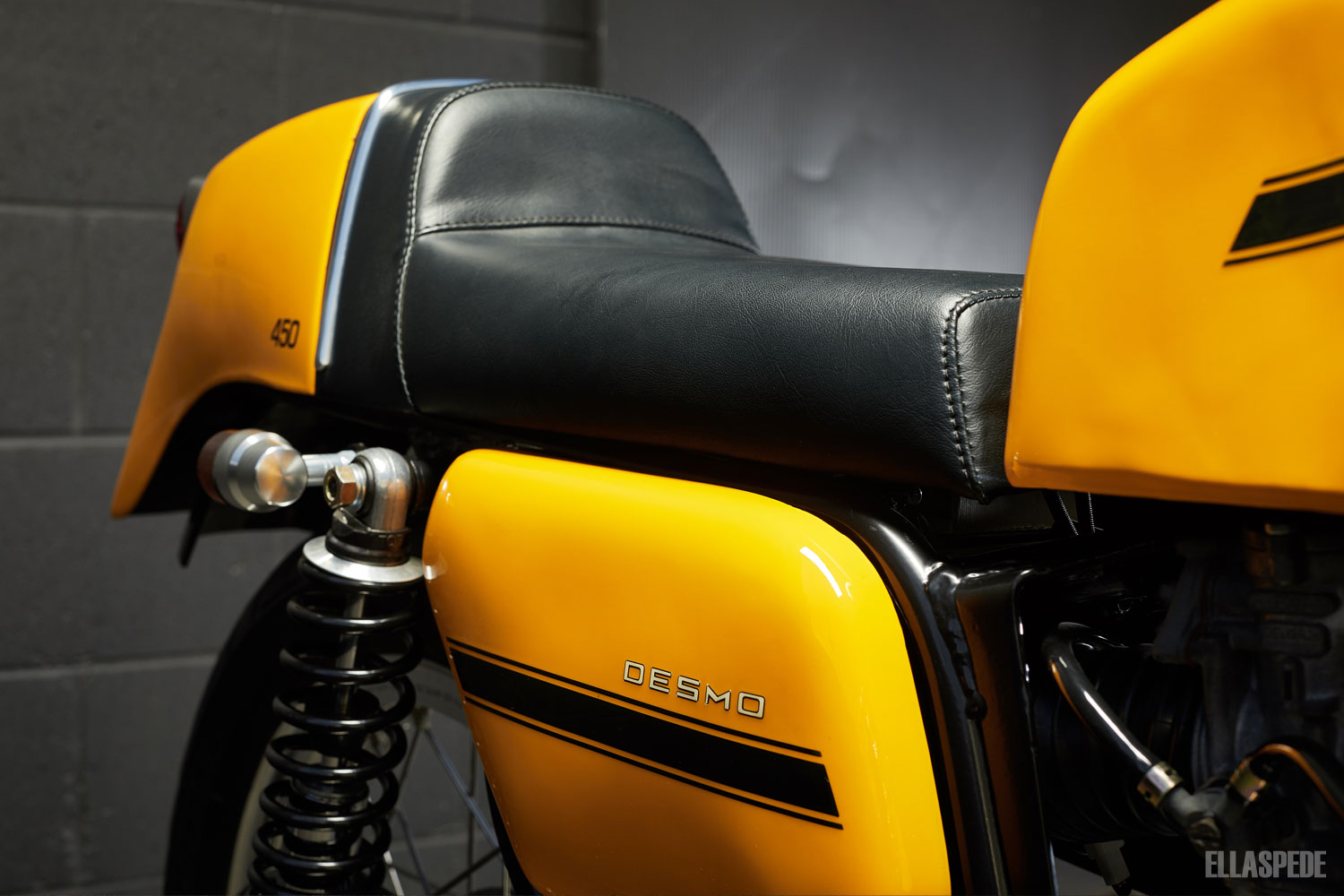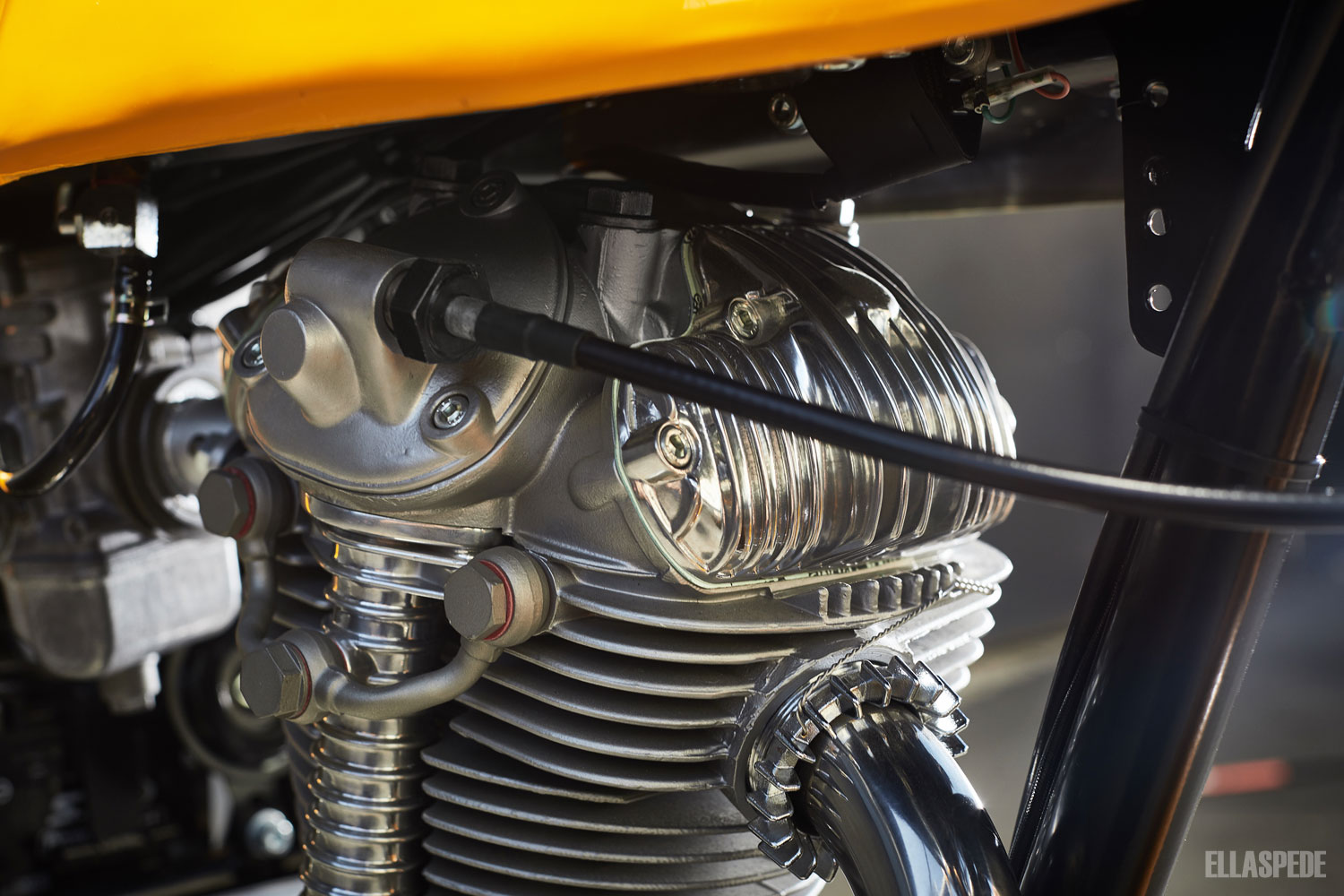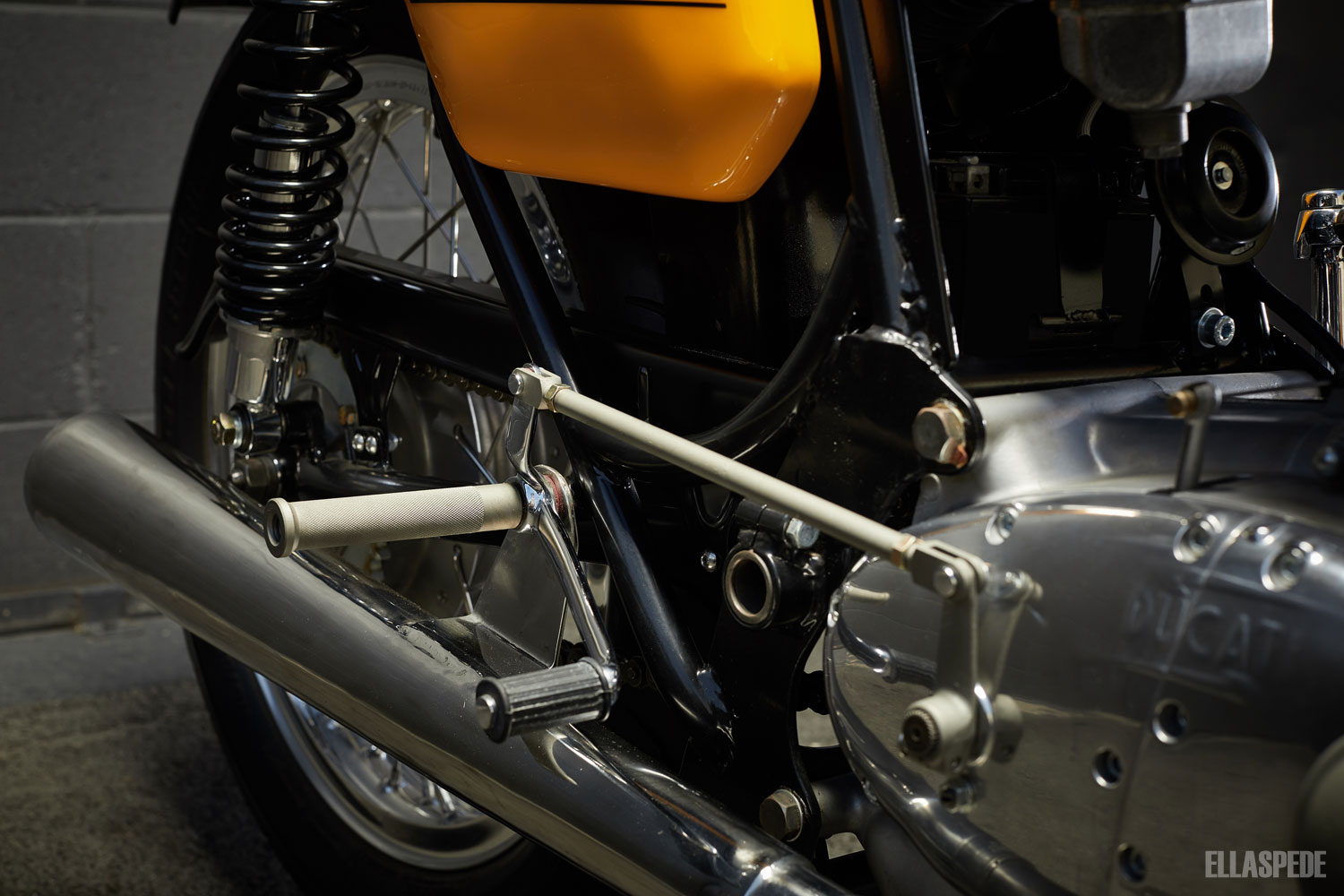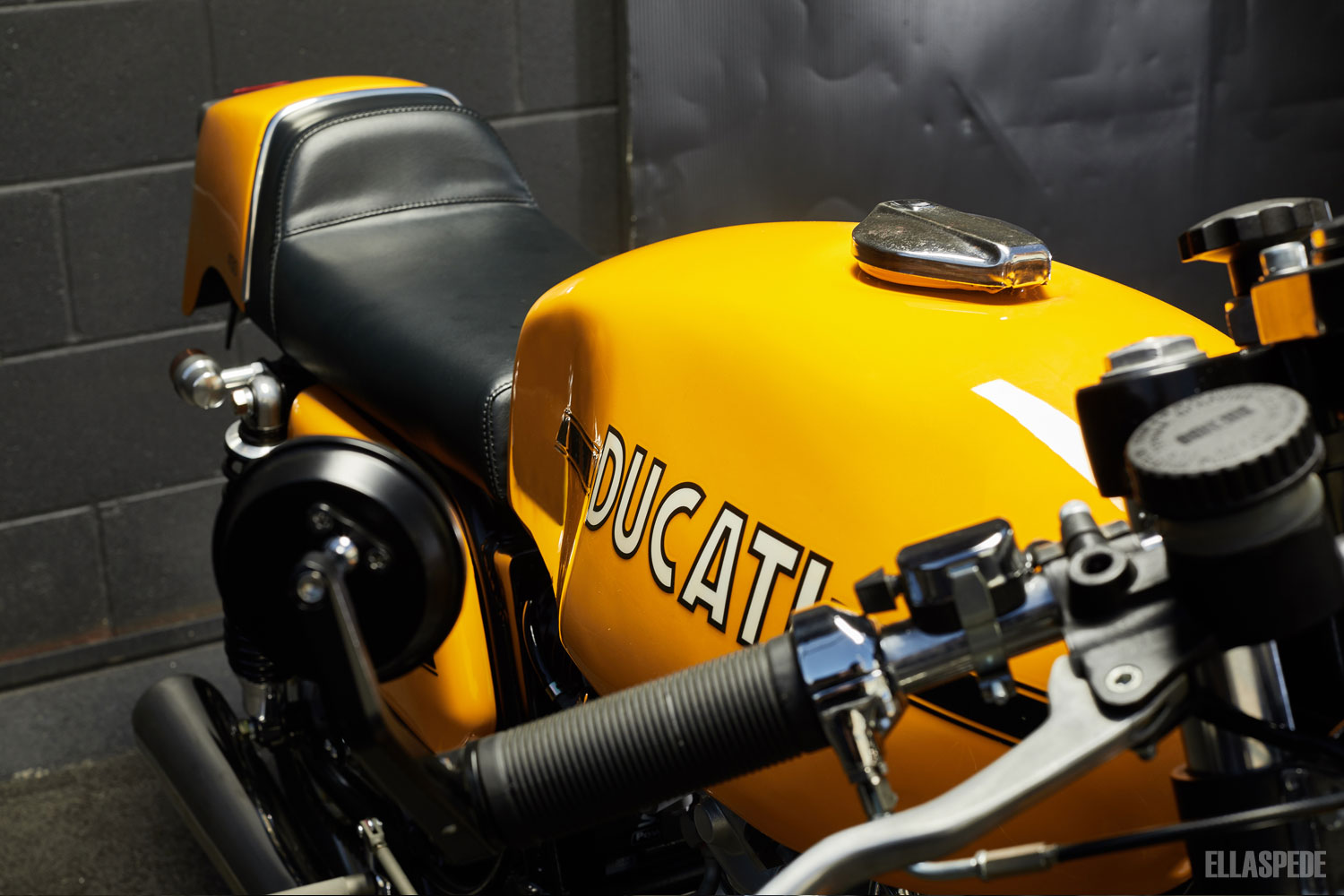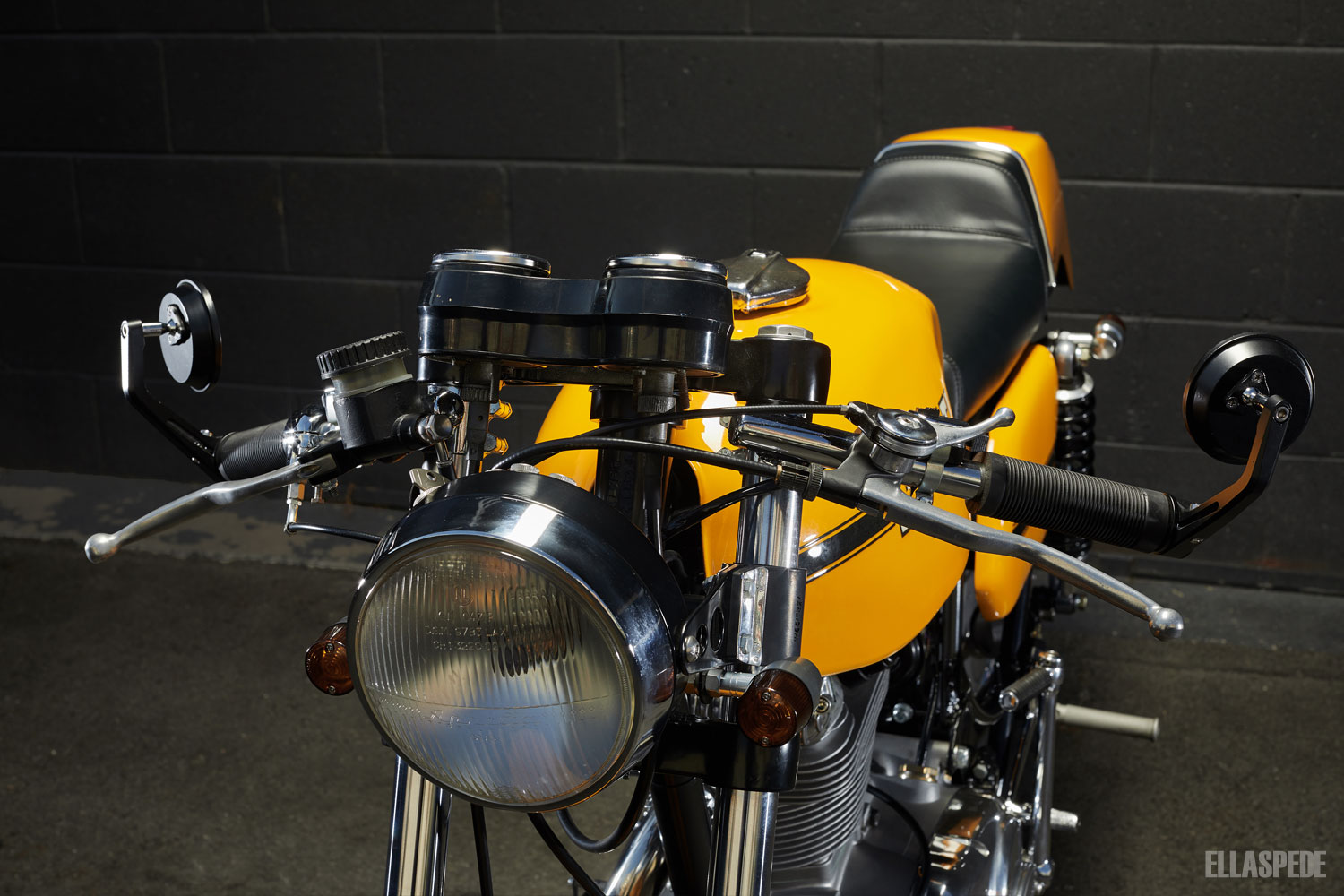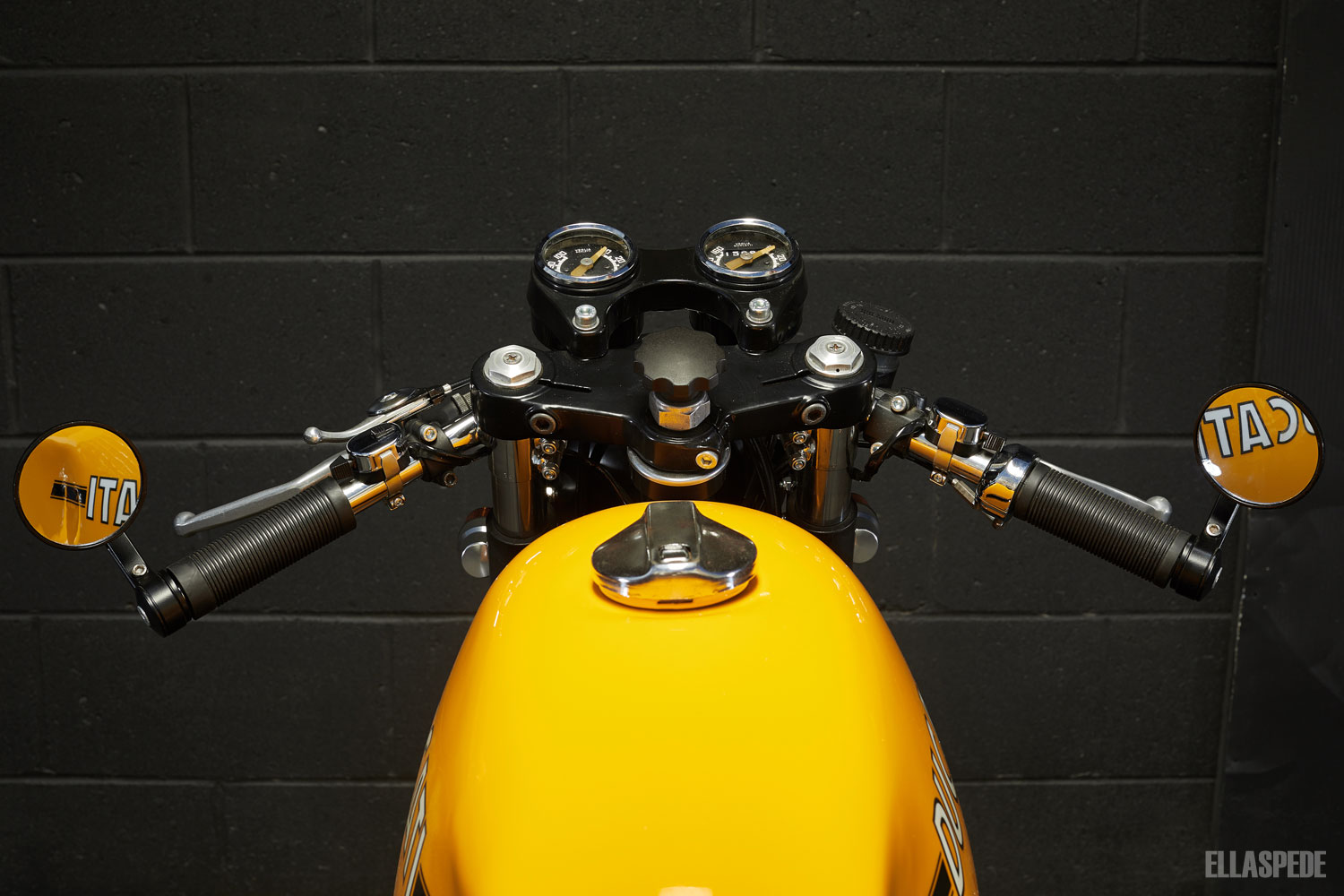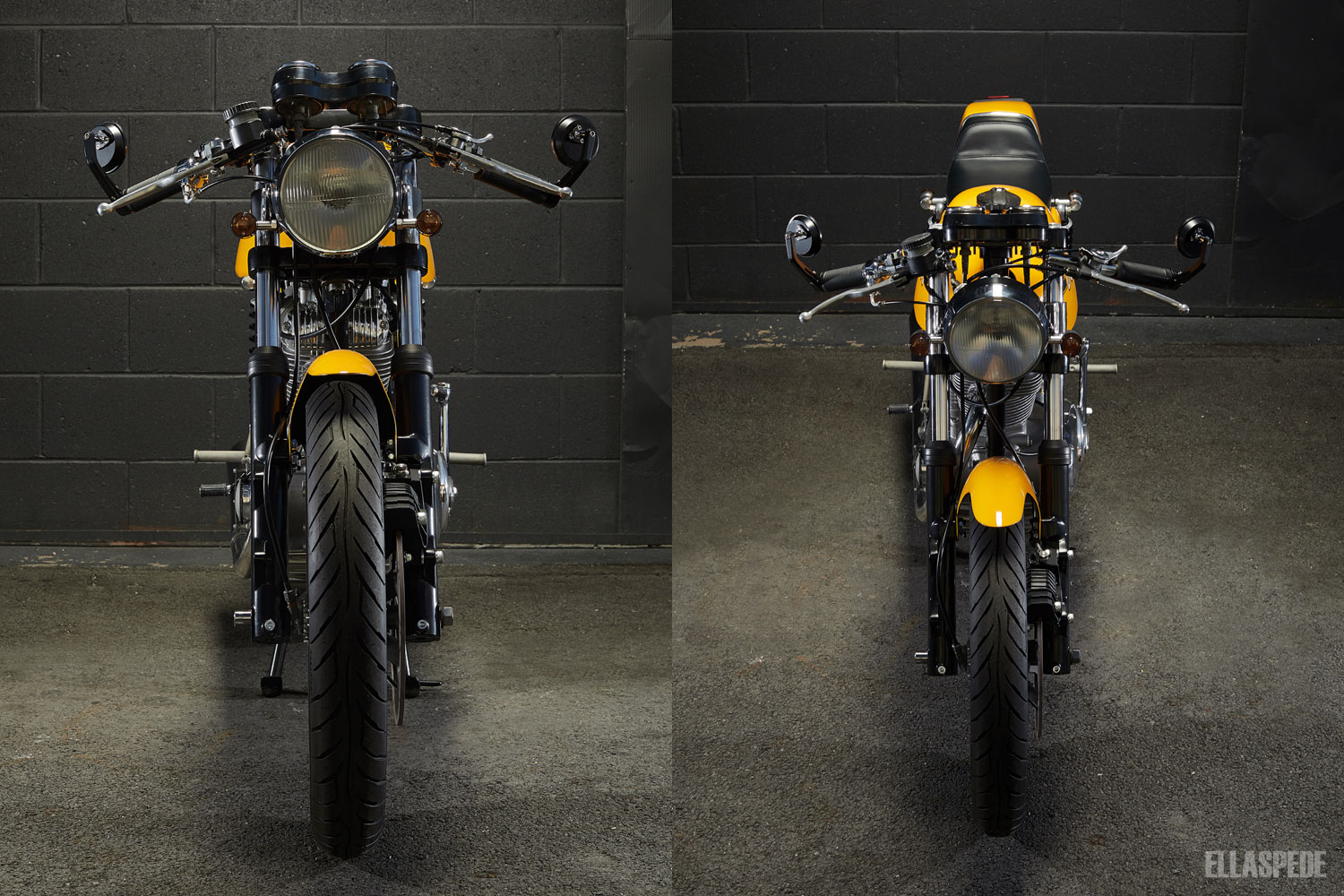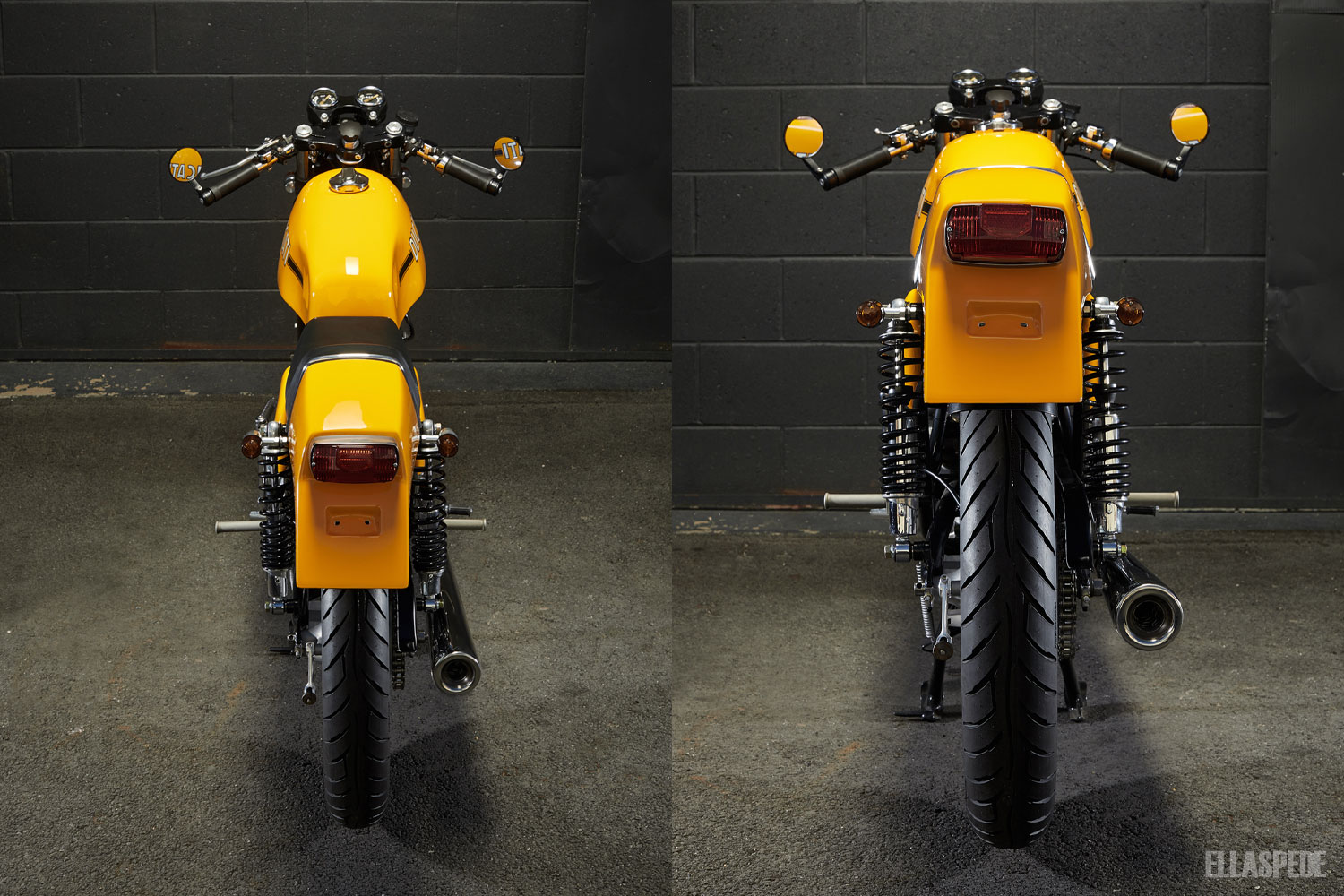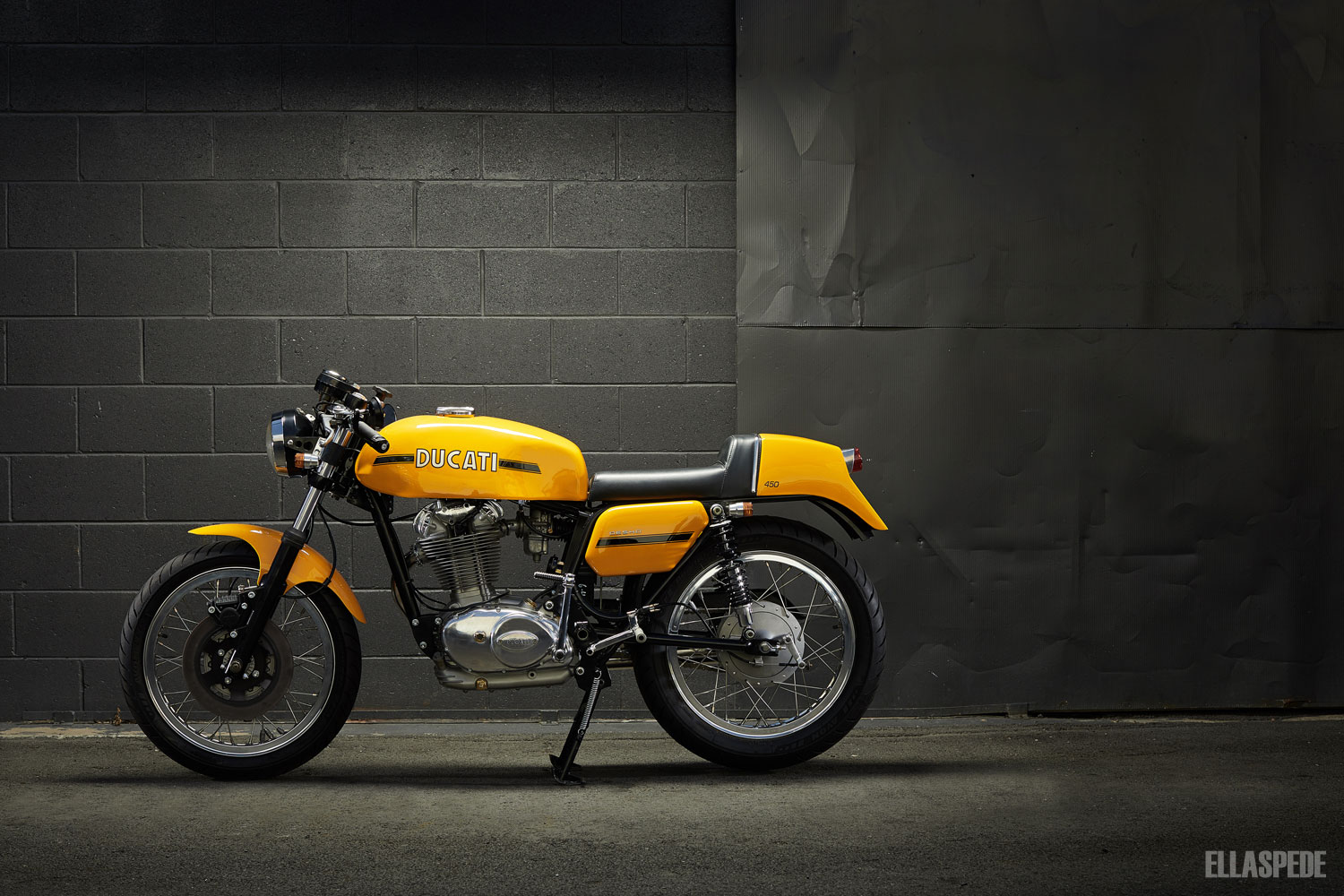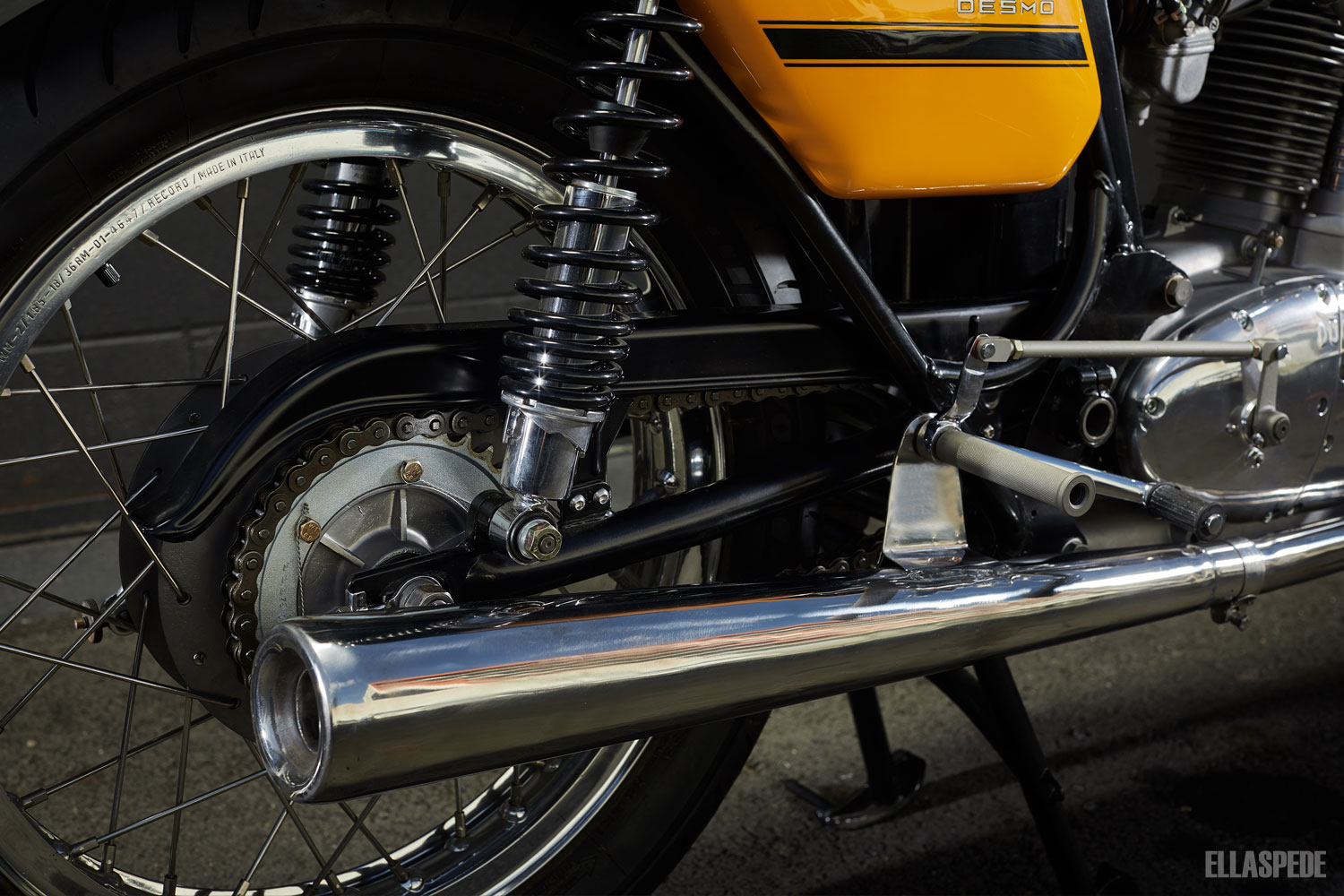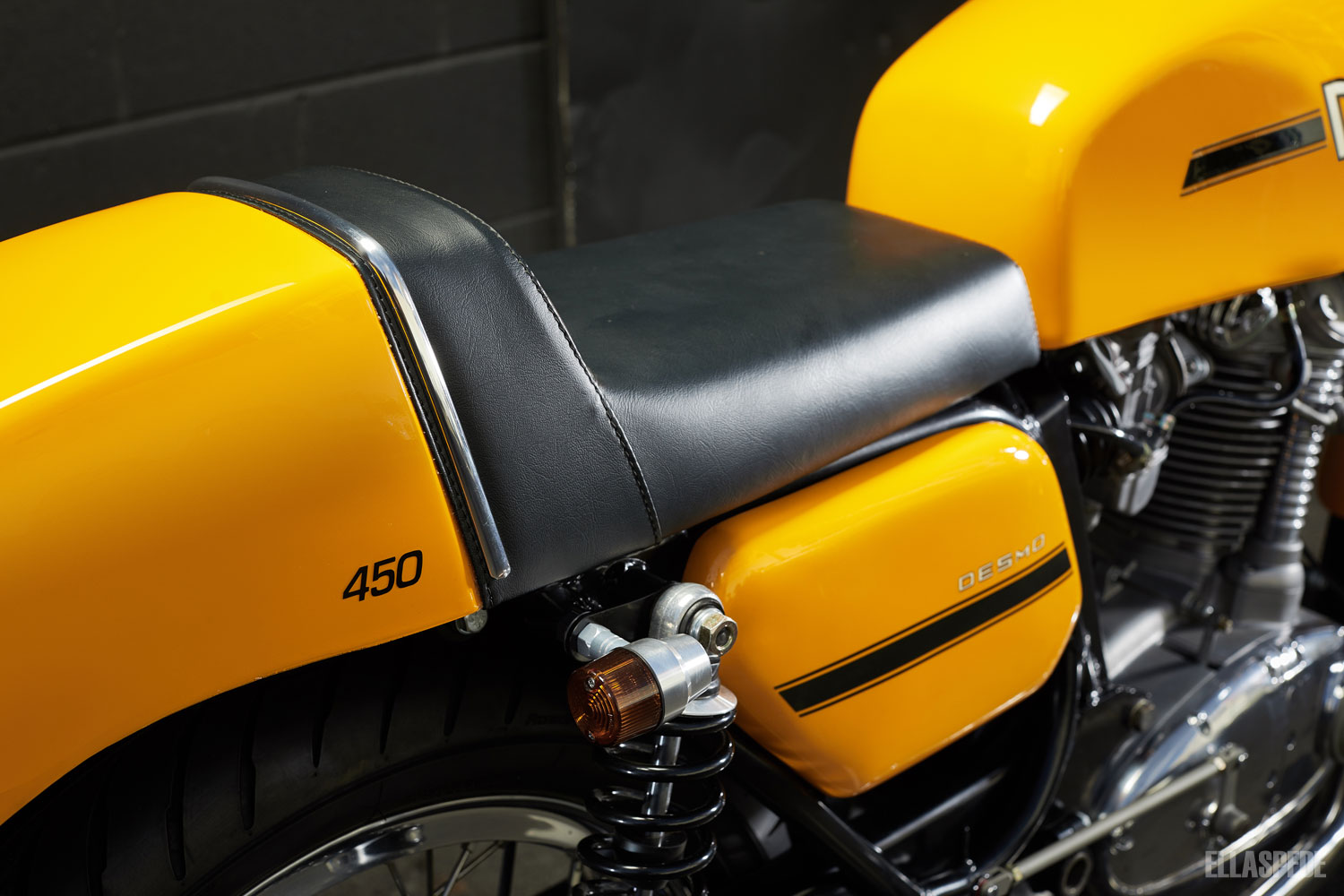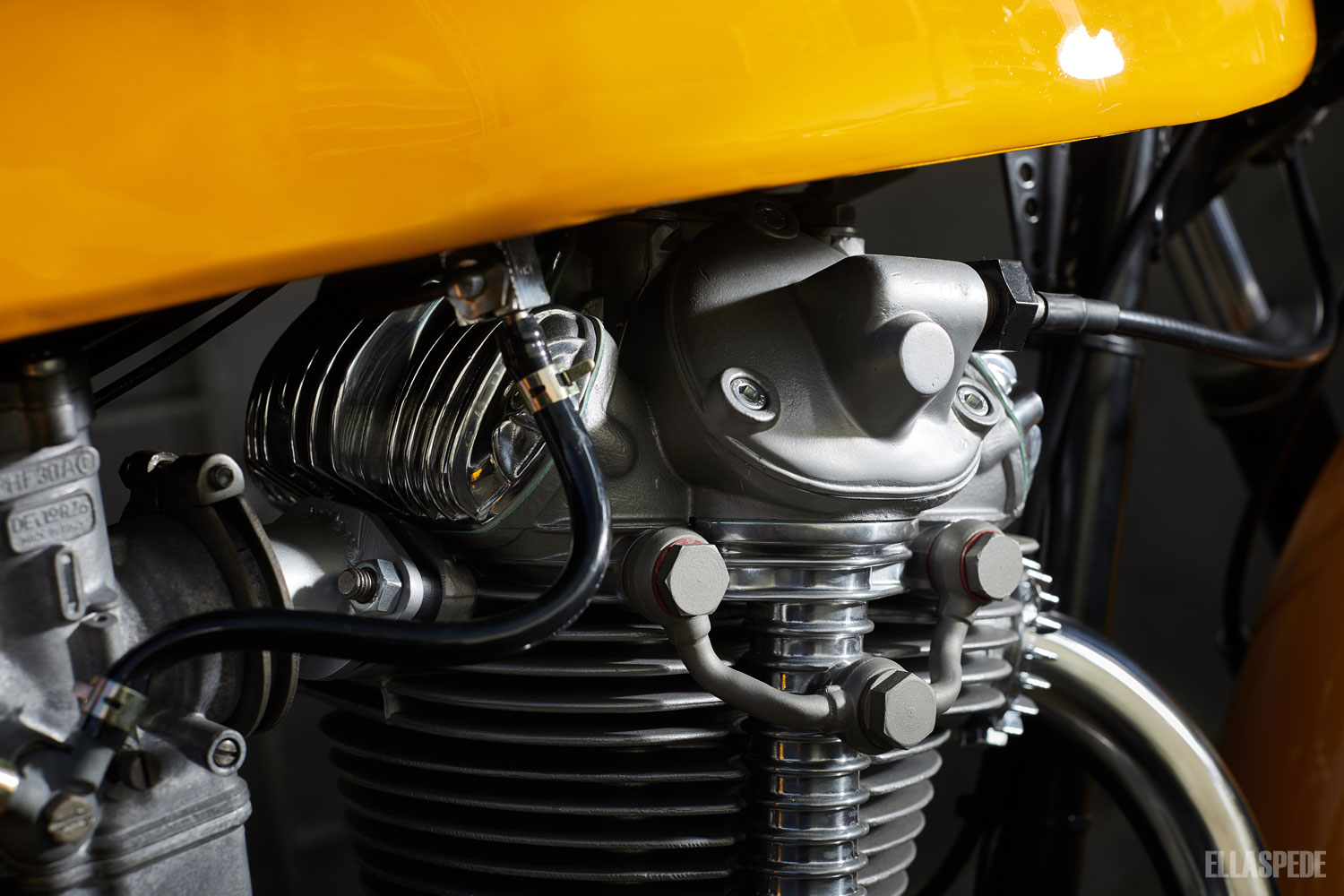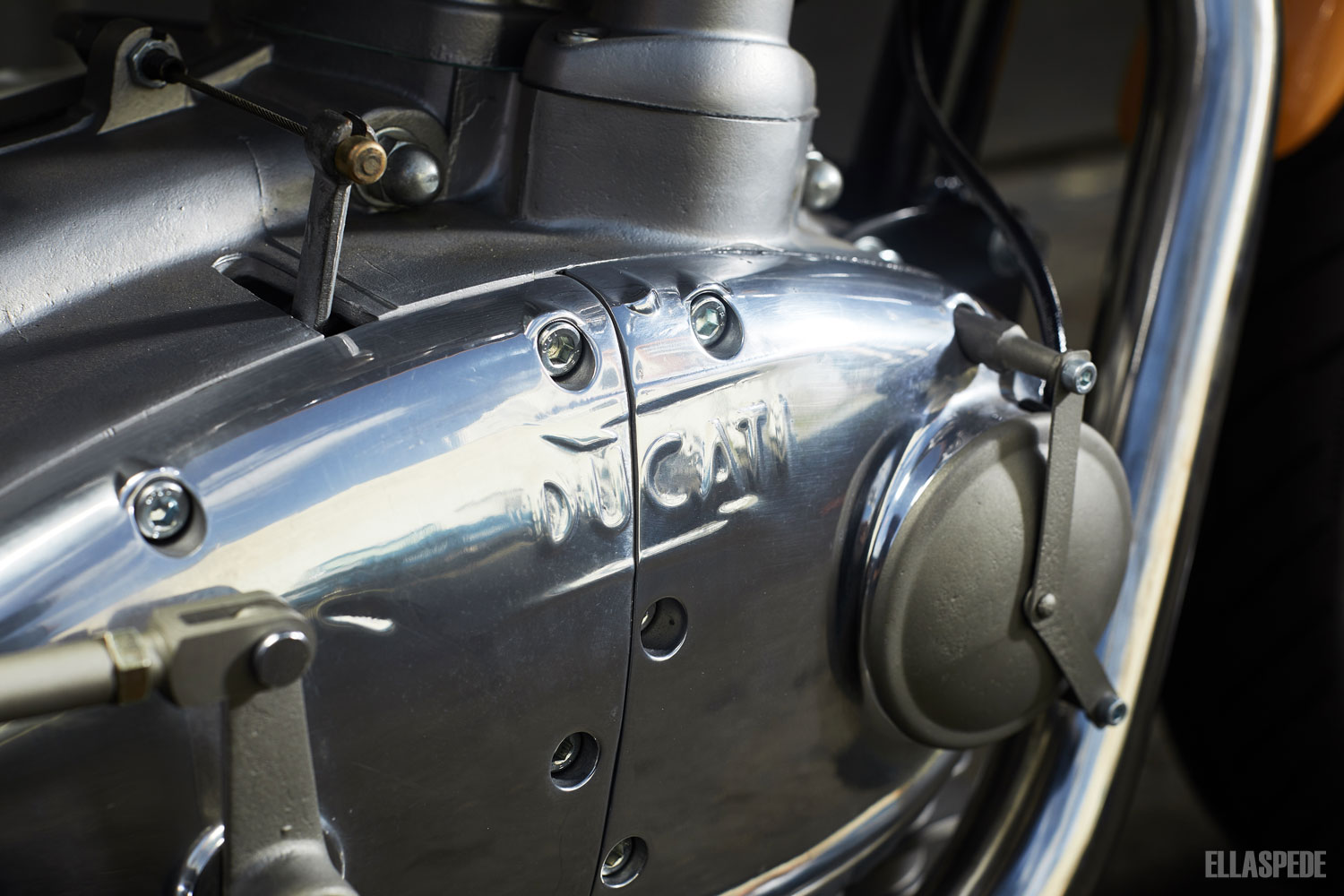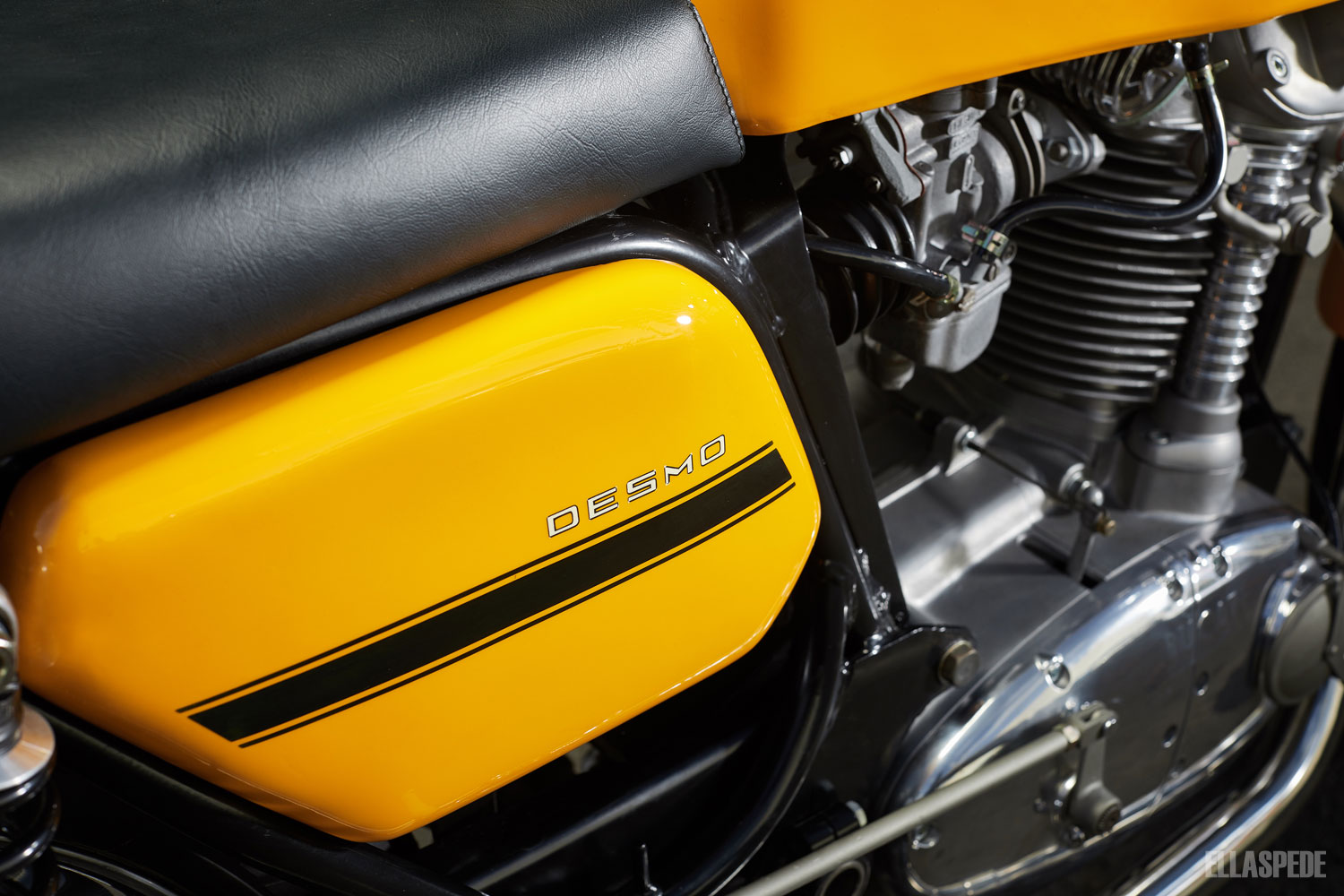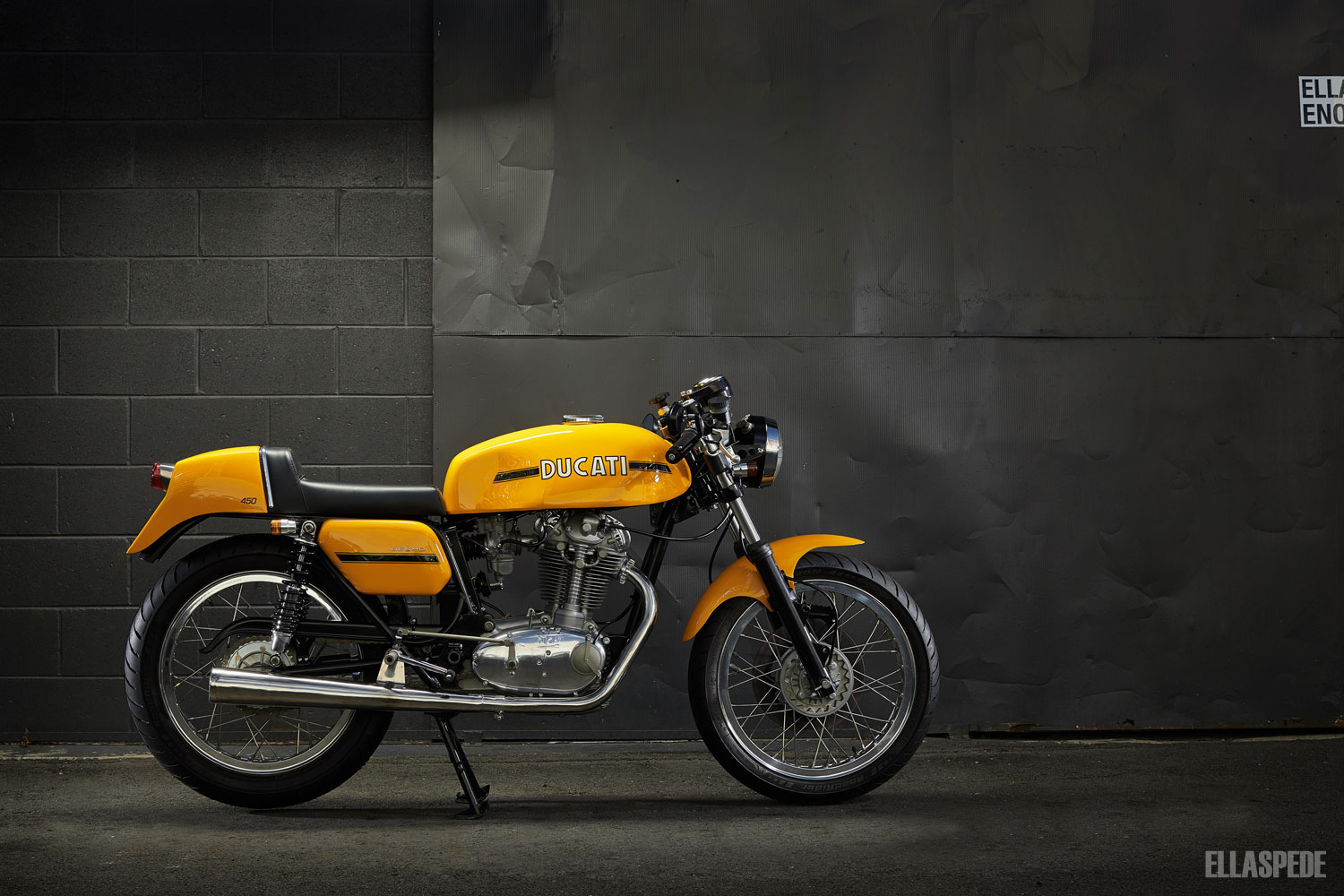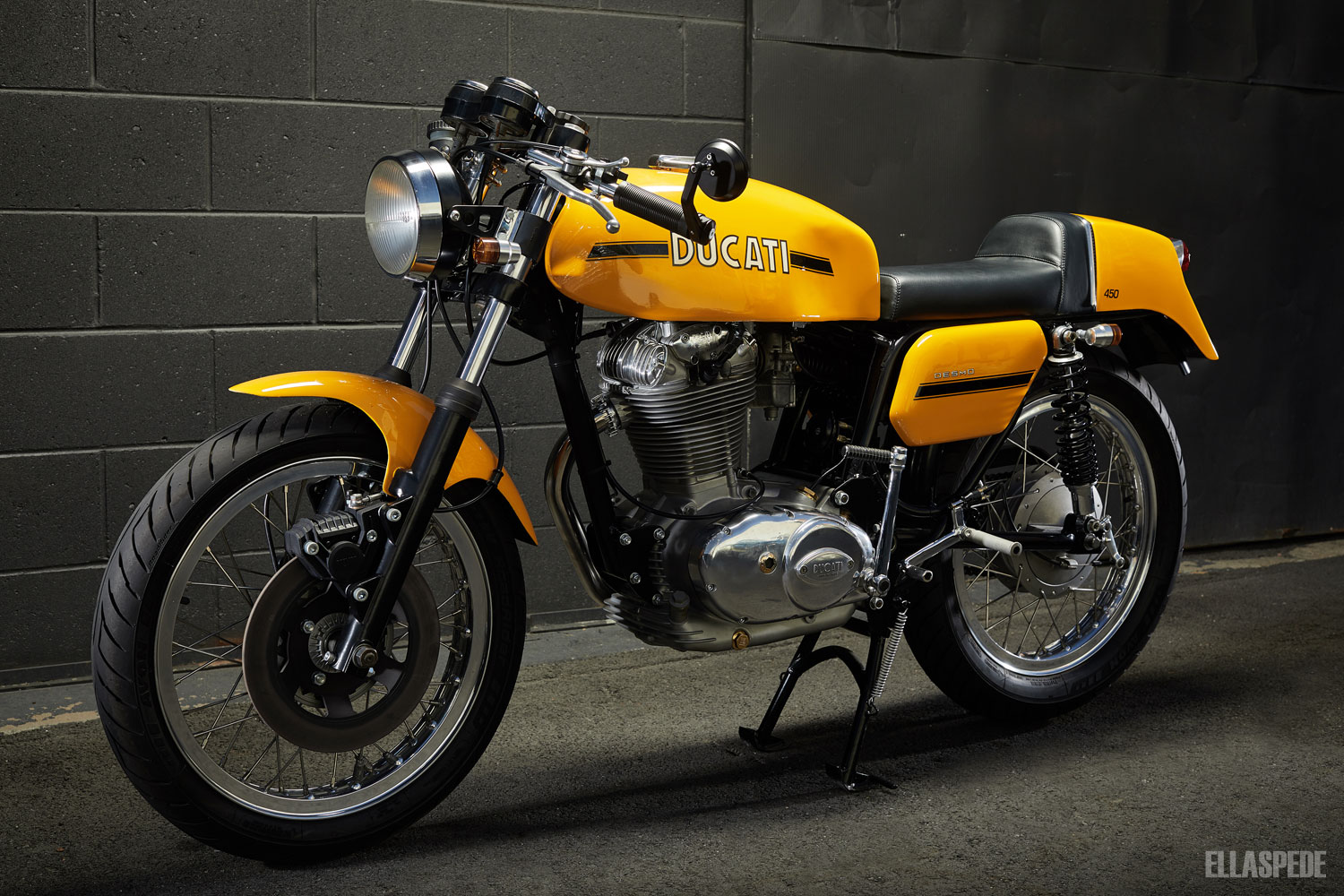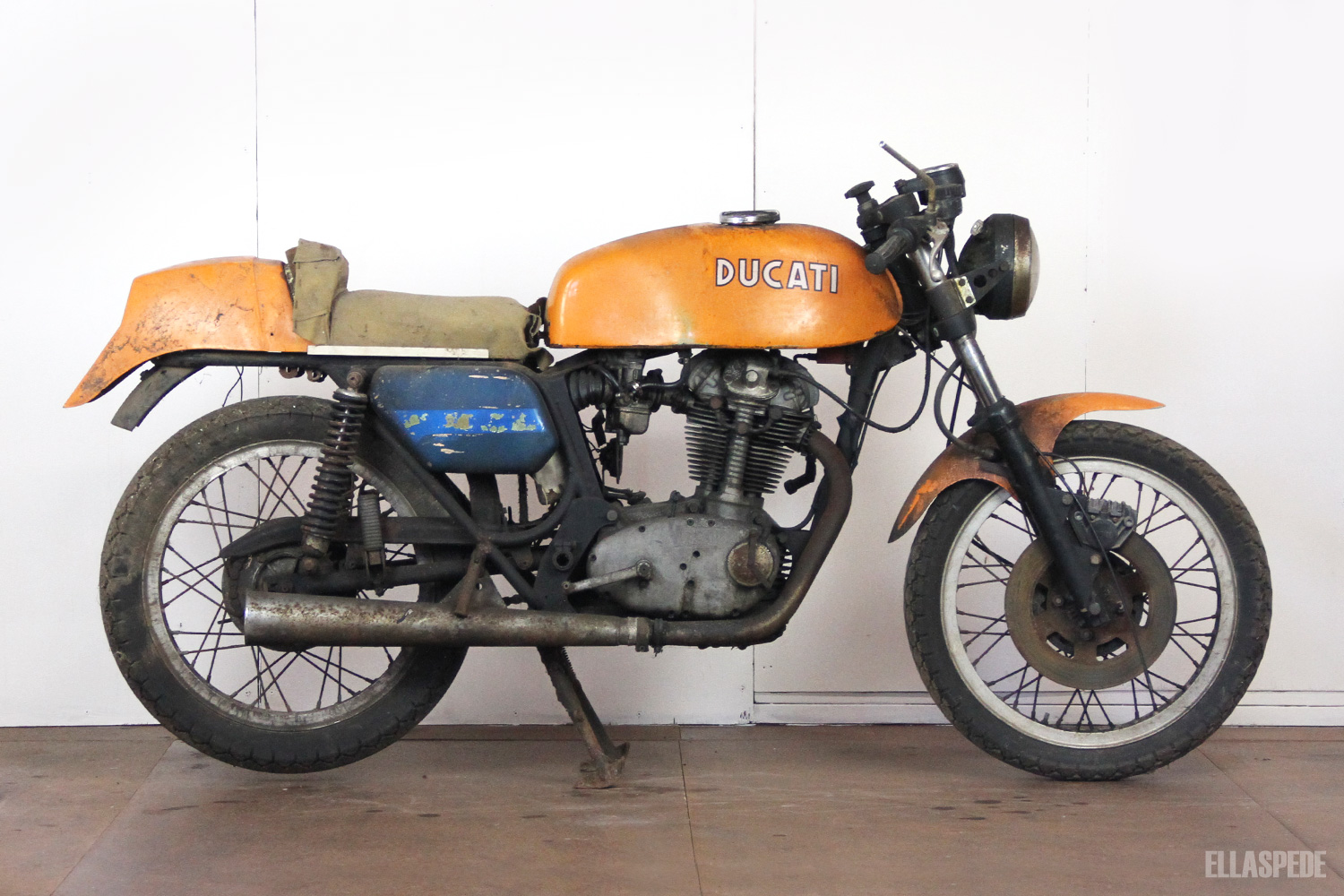 ---
Albums we listened to during the build of this bike:
---
Photos and Features:
---
---
Comments (3)
Jealous

By:

Wato

on 17 December 2021

I bought the last 450 in brisbane owned ot for about 26 years I had the bike as a display im the foyer of my house for many years sold it when my kids wouldnt keep off it This is an excellent example but throw the indicators and the bar end mirrors in the bin and when you put transfers on the tank and side covers put then on higher probably about 40mm or so





Ellaspede Response
Ah it's a shame you don't still have your one Wato! Thanks for the comment mate, we're glad you like our build.
---
Bravo !

By:

Mark Stapleton

on 1 February 2021

I remember vividly seeing one of these in Elizabeth Street Melbourne ( that great Motorcycling Mecca ) in 1974 , I had just bought a new Honda CB 450 , another iconic model . So good to see this classic restored to its former Glory , Kudos





Ellaspede Response
Thanks Mark! That would be quite the memory seeing on of these parked up on the street brand new. Your CB450 would've been quite the bike of the time too, an iconic duo for sure. Cheers
---
have you another?

By:

kimb

on 23 August 2018

Superb resto... I am very intersted in one of these please..
---
Leave a comment