EB516 – 1972 Honda CB100e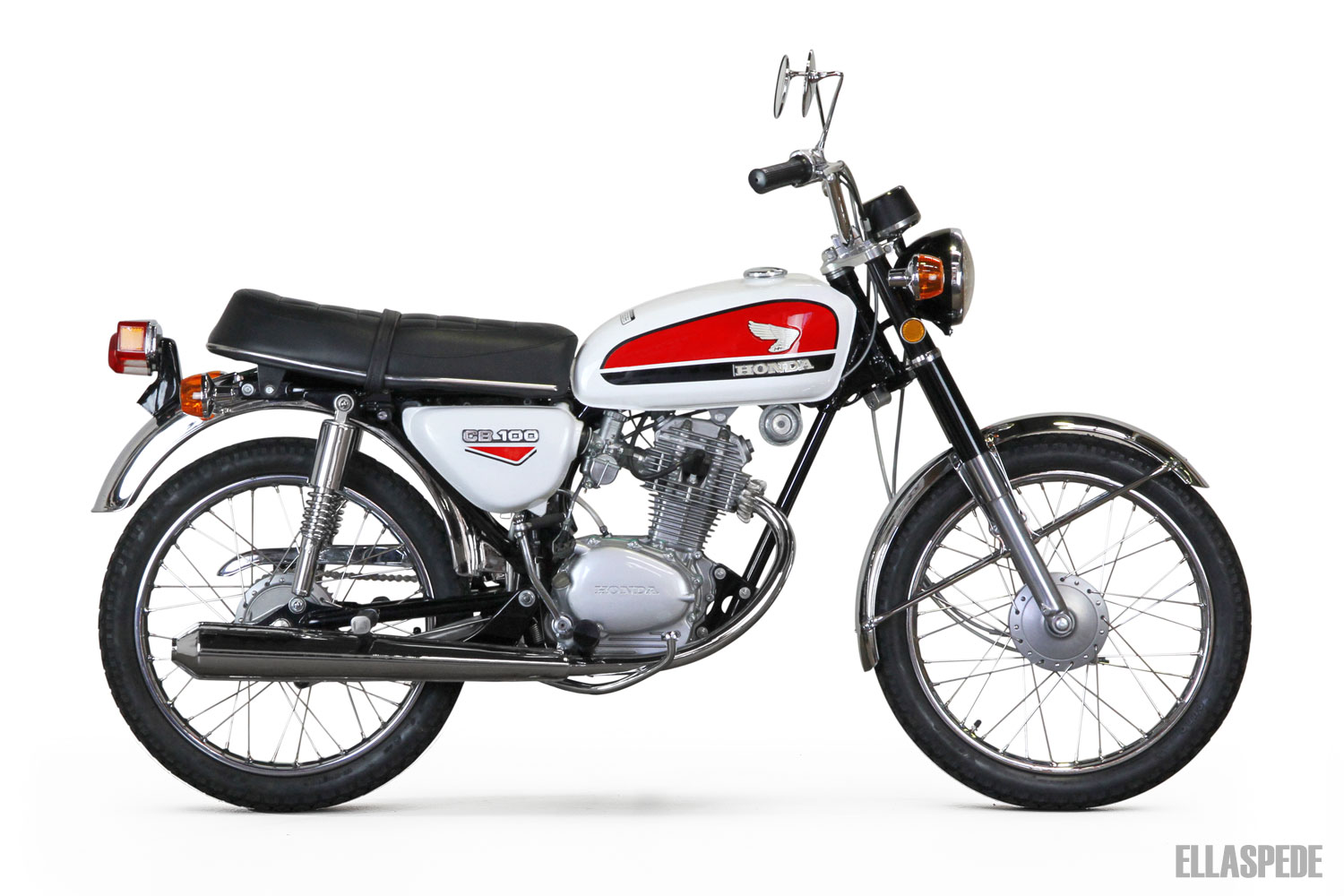 More of a factory restoration then a full custom, this little Honda CB100 was revived for owner Allan to add to his increasing small bore CB collection.
Even in the early 70's it was marketed as a bike for short commutes around town so it's definitely not a powerhouse by today's standards. But the baby CB was well reviewed at the time and still holds its own as a great little suburban or city scoot.
Taking styling cues from the already established CB series and in an era when bikes we're rolling off the factory line with that classic look, little was changed on this build to ensure the essence of the original remains.
A full nut and bolt job, including engine and electrical means the mighty CB100 is now looking and running as good as new. It's a testament to the original design and manufacture as to how well this little bike still rides today.
Although it wont see any daily duties as Honda might have originally intended, Allan's little CB now resides for casual rides and timeless appreciation, just the way it should be for a well deserving classic.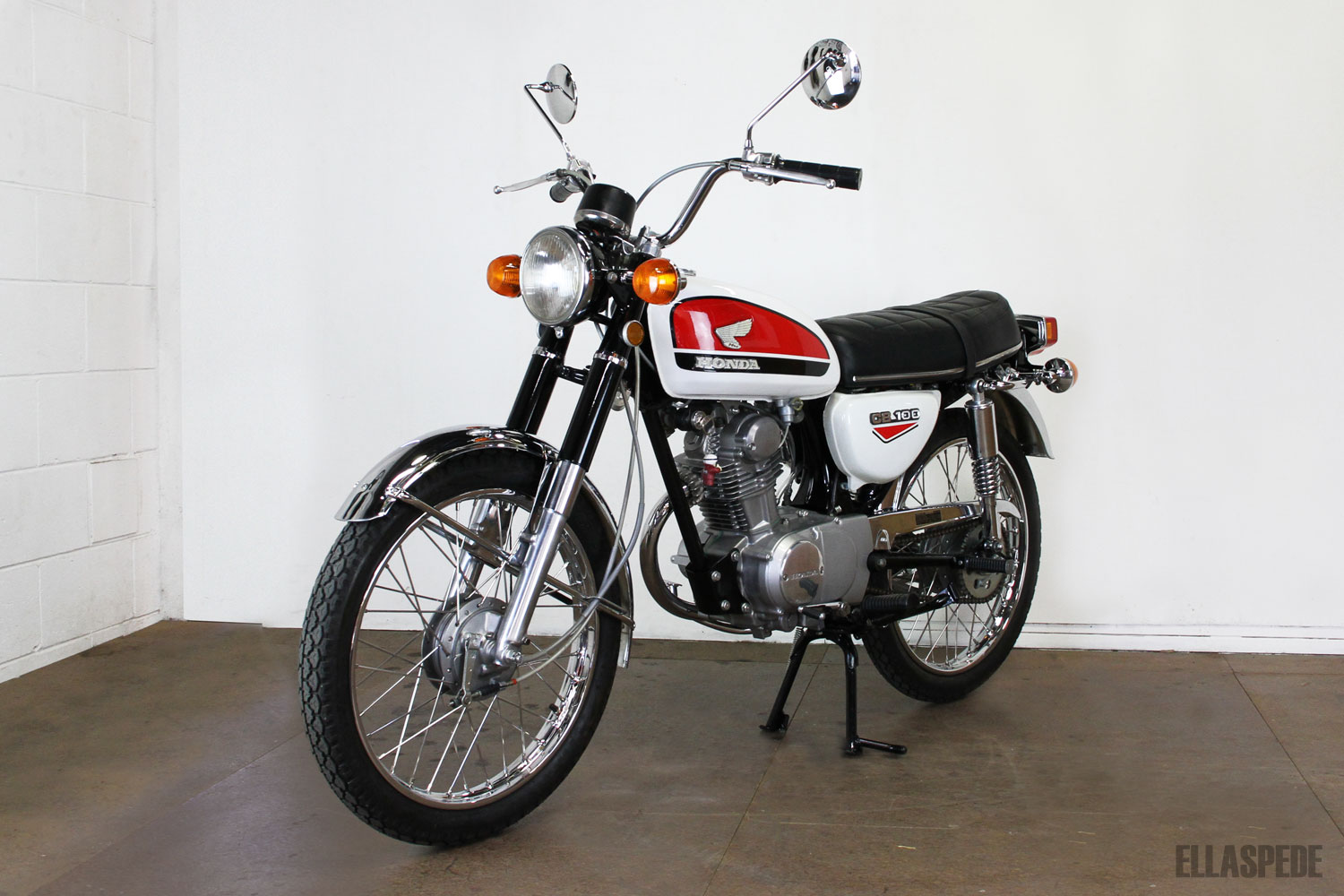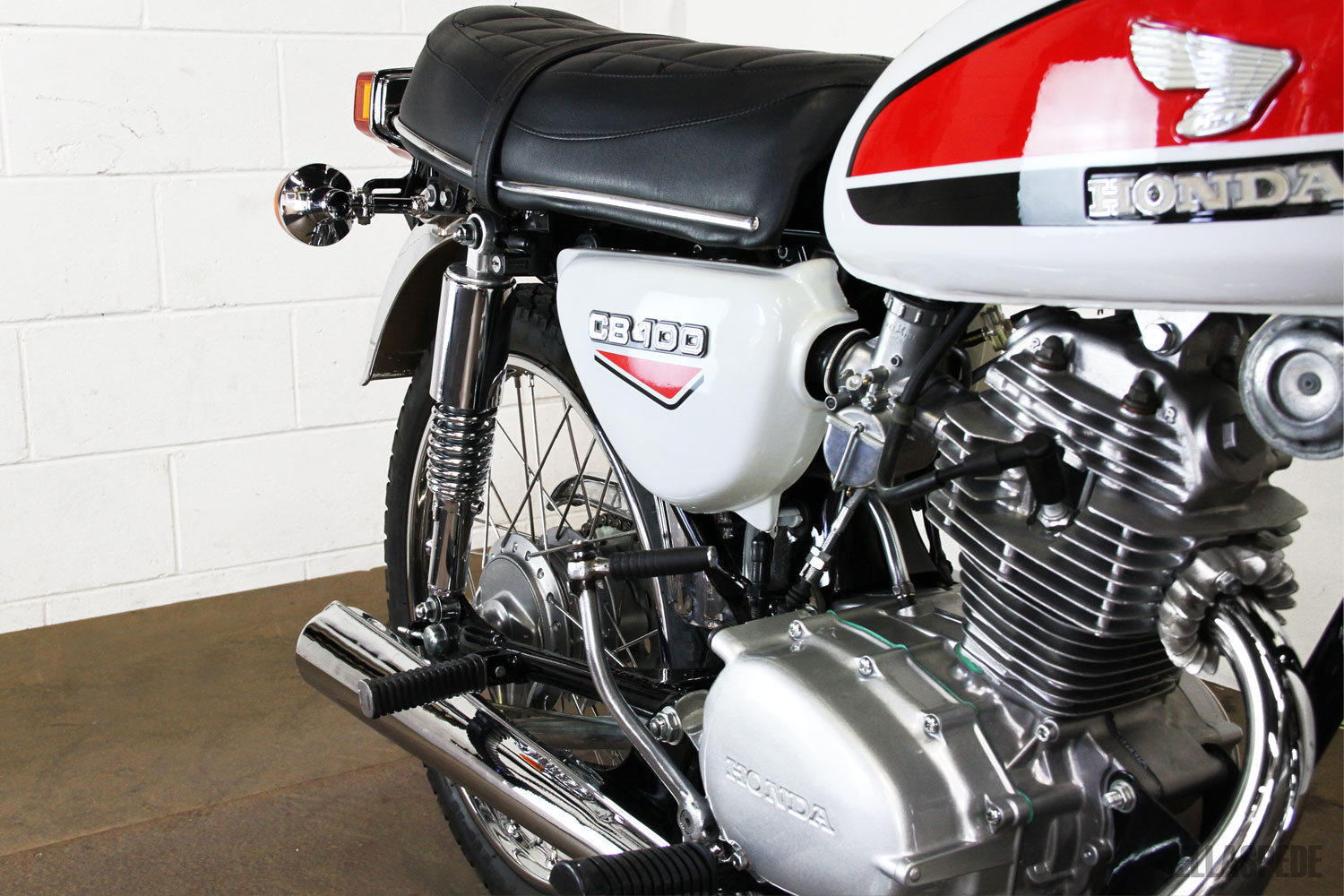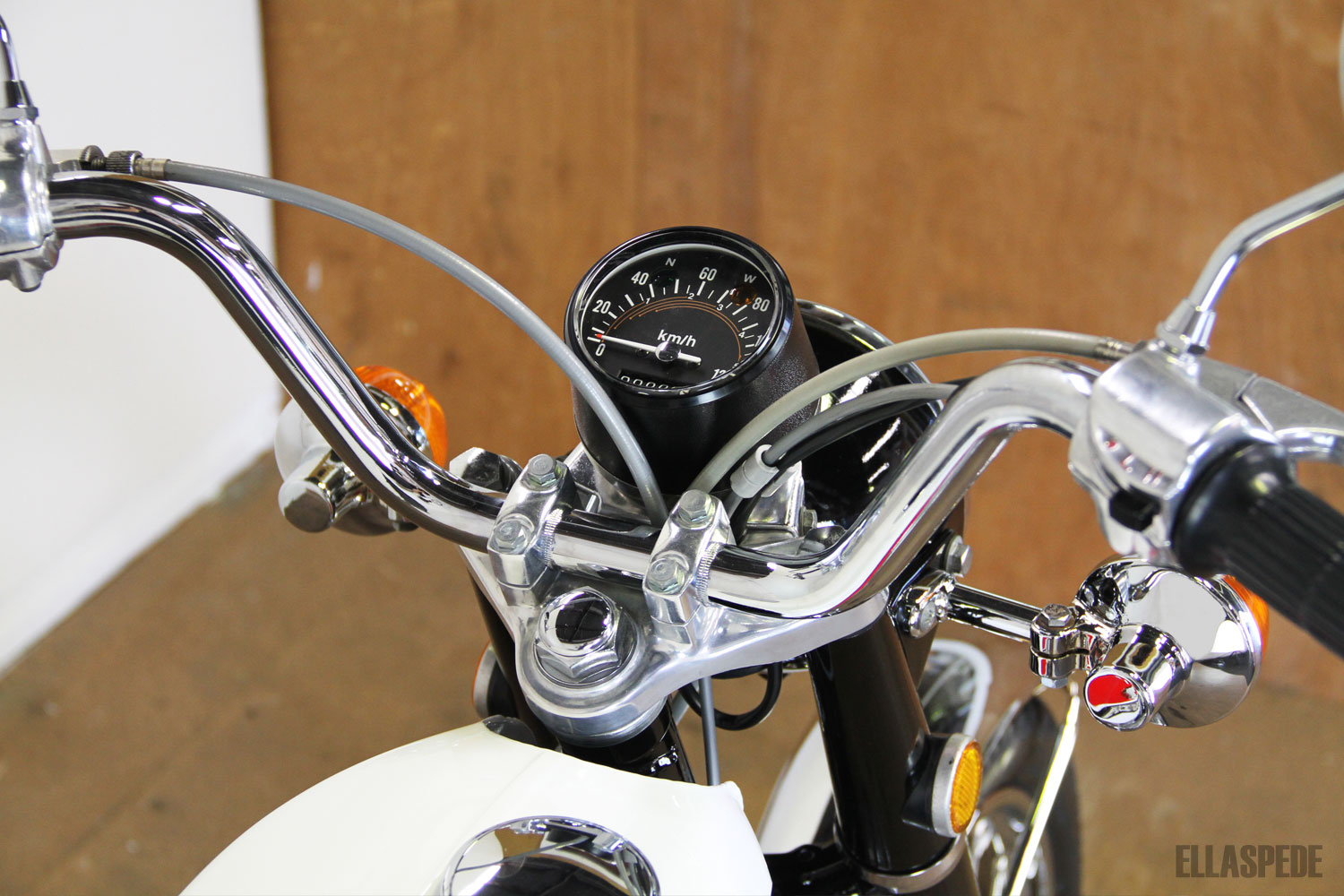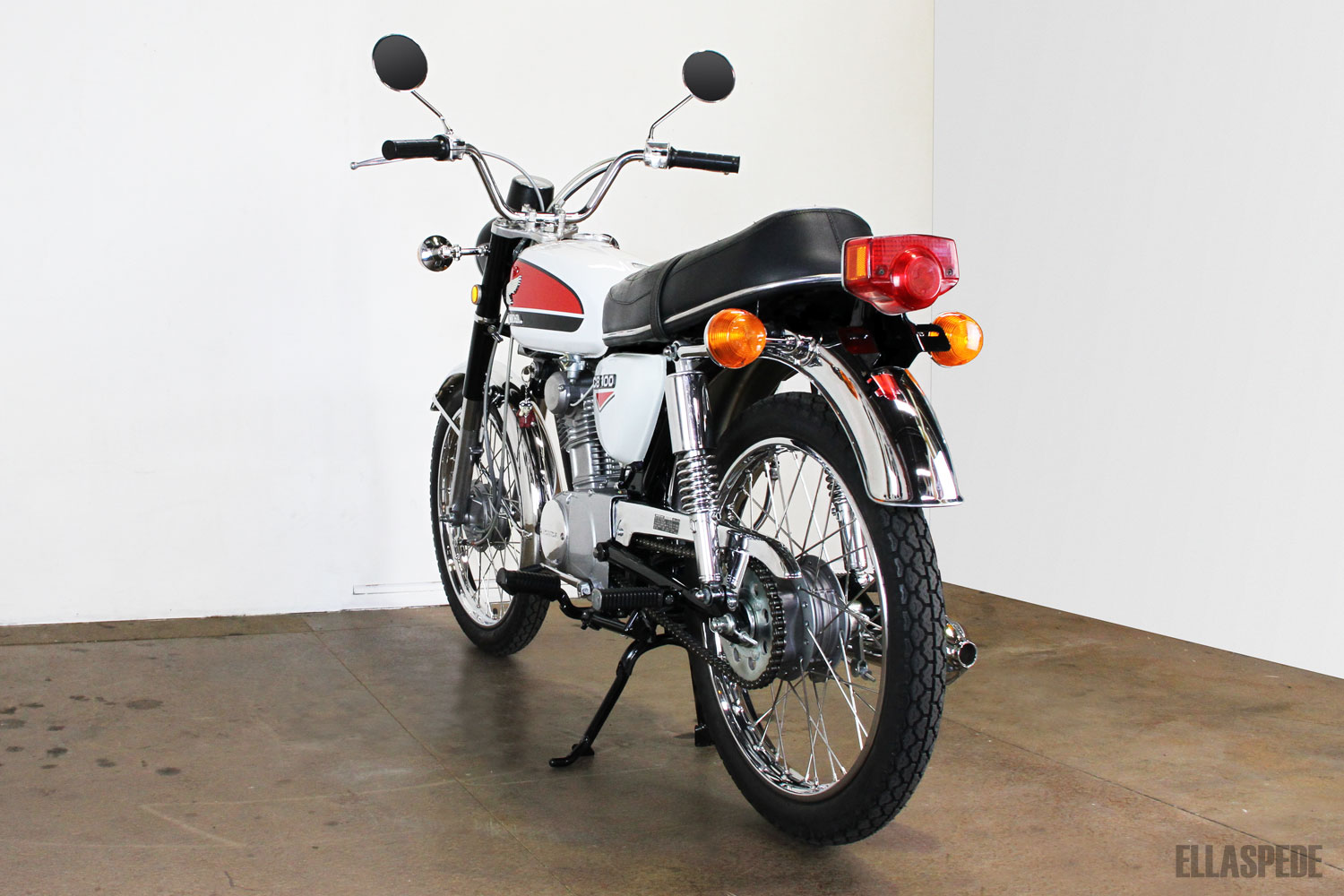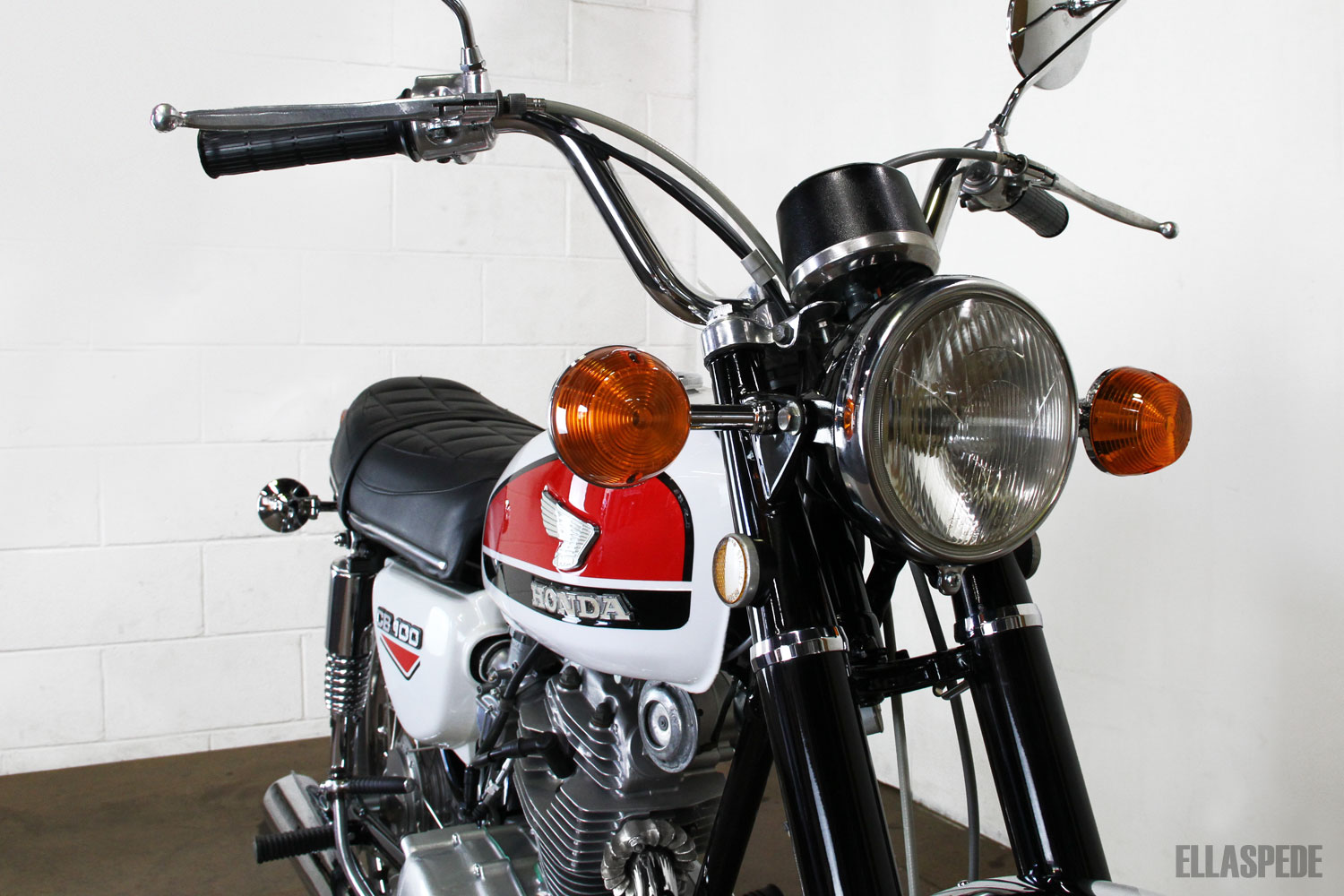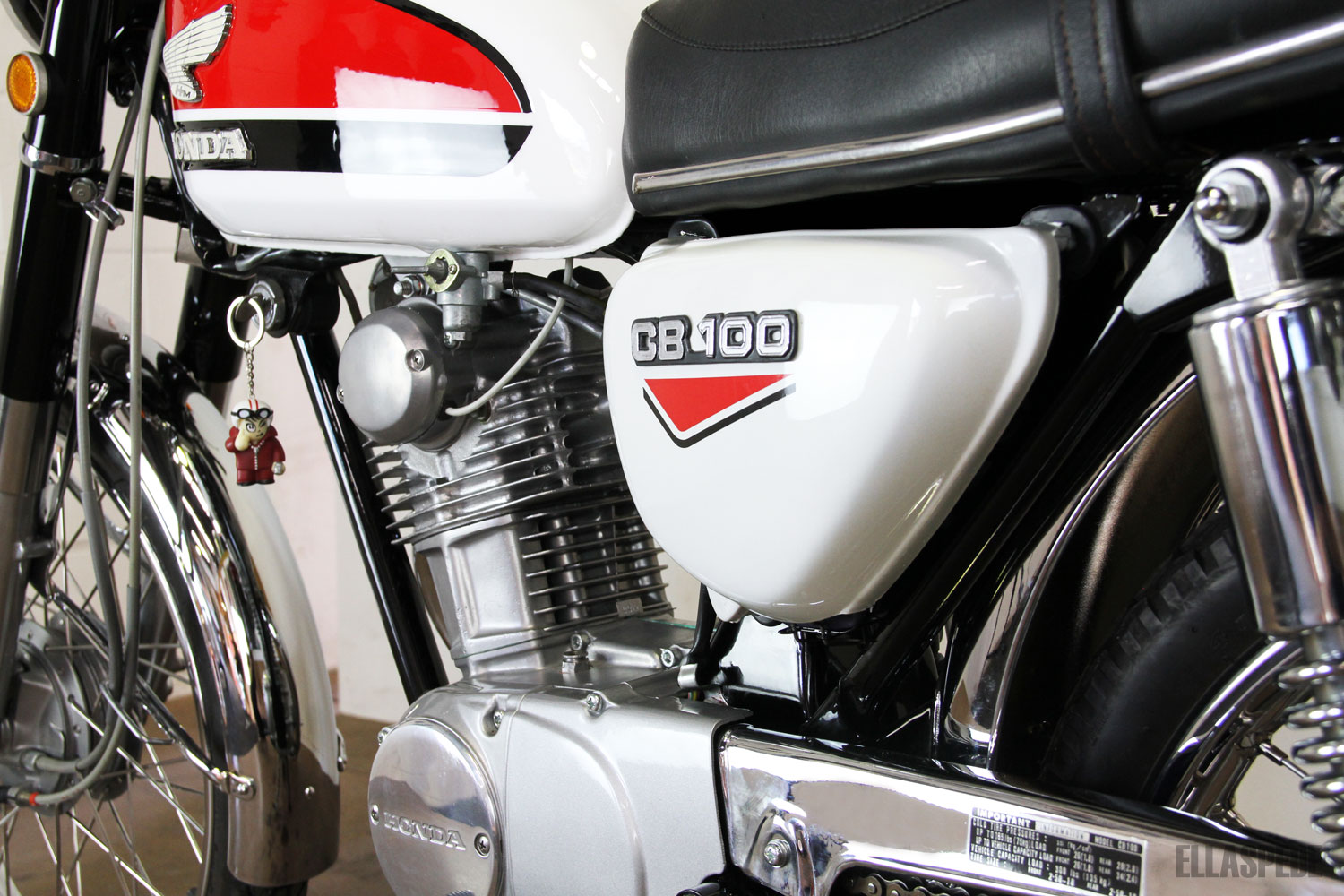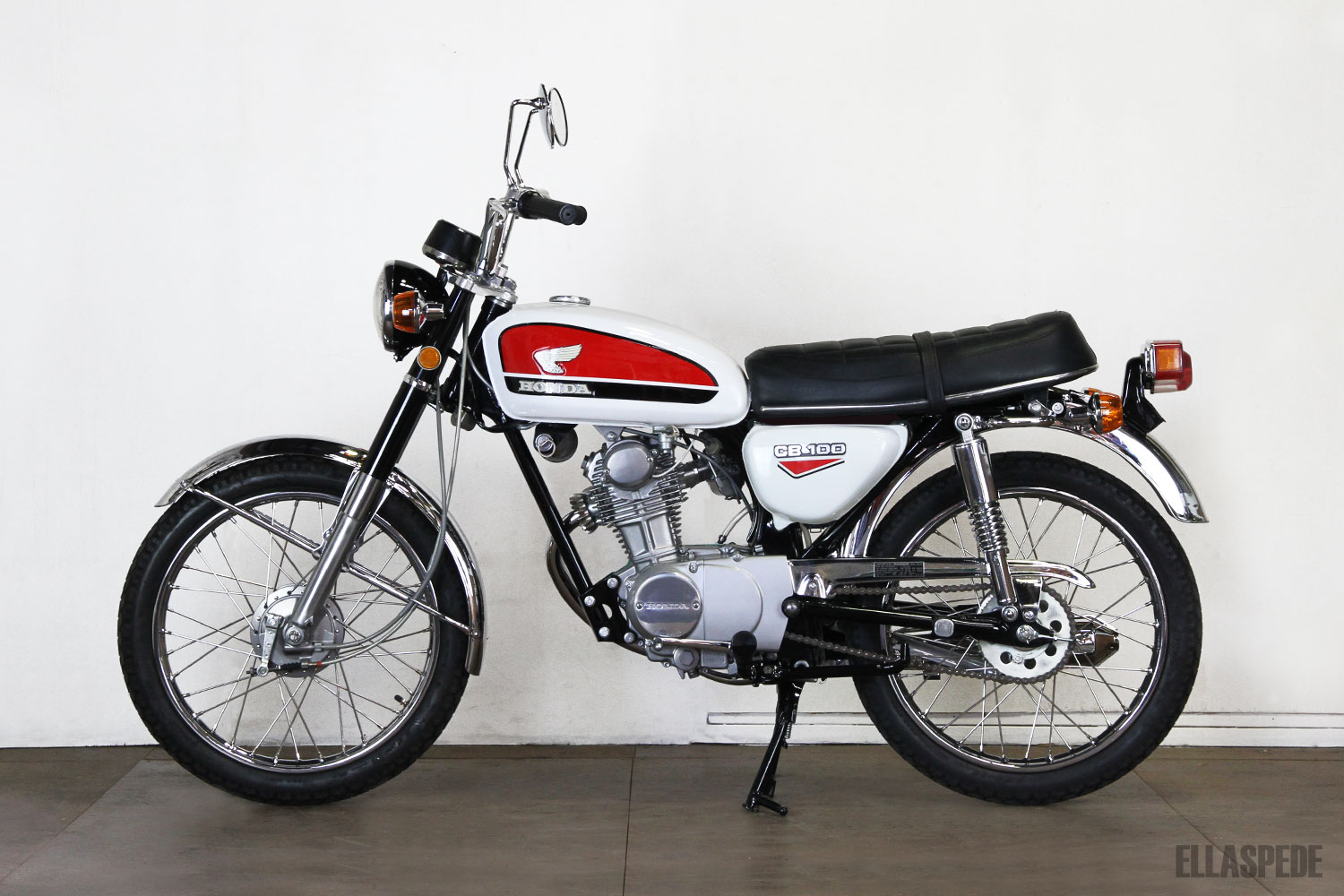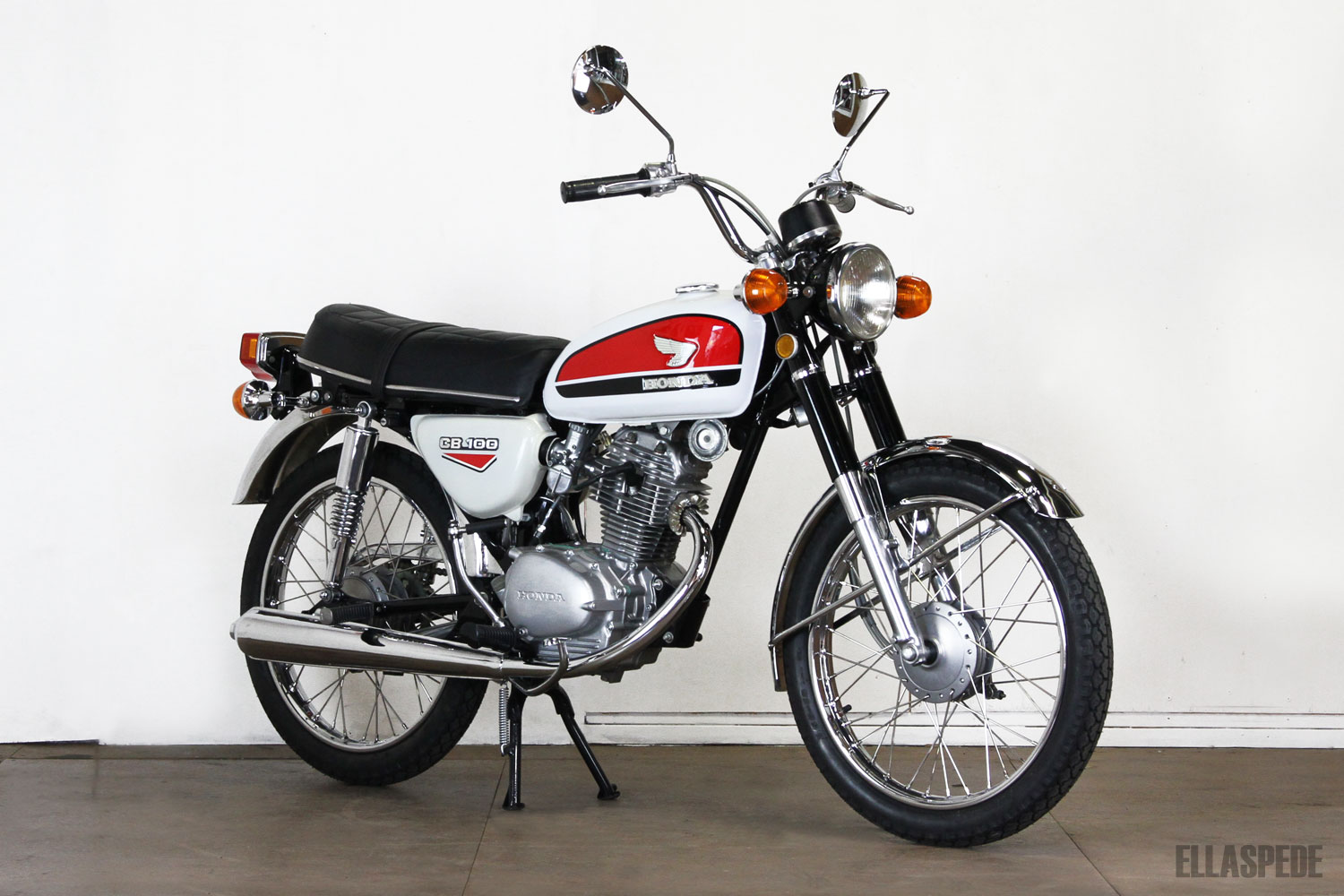 ---
Albums we listened to during the build of this bike:
---
---
Comments (2)
good job

By:

Leo Deng

on 9 July 2023

I recently came across a beautifully refurbished Honda CB100E on your website. The result of the project is truly impressive. I own a Suzuki GN250 and I am considering a similar renovation for my motorcycle.
---
Exelente

By:

Juan carlos morales sandoval

on 1 April 2022

Yo tengo una moto de estas una moto de por vida i no como las que fabrica hoy con hierro reciclado. Si en la actualidad las vendieran no la pensararia en comprarme una nueva.saludes des de granada nicaragua reparto santa rosa





Ellaspede Response
Hi Juan Carlos! Great to hear from you all the way from Nicaragua. That's cool to hear you have the same bike, they are a great little machine. Cheers
---
Leave a comment