EB022 – 1968 Honda CB450 K1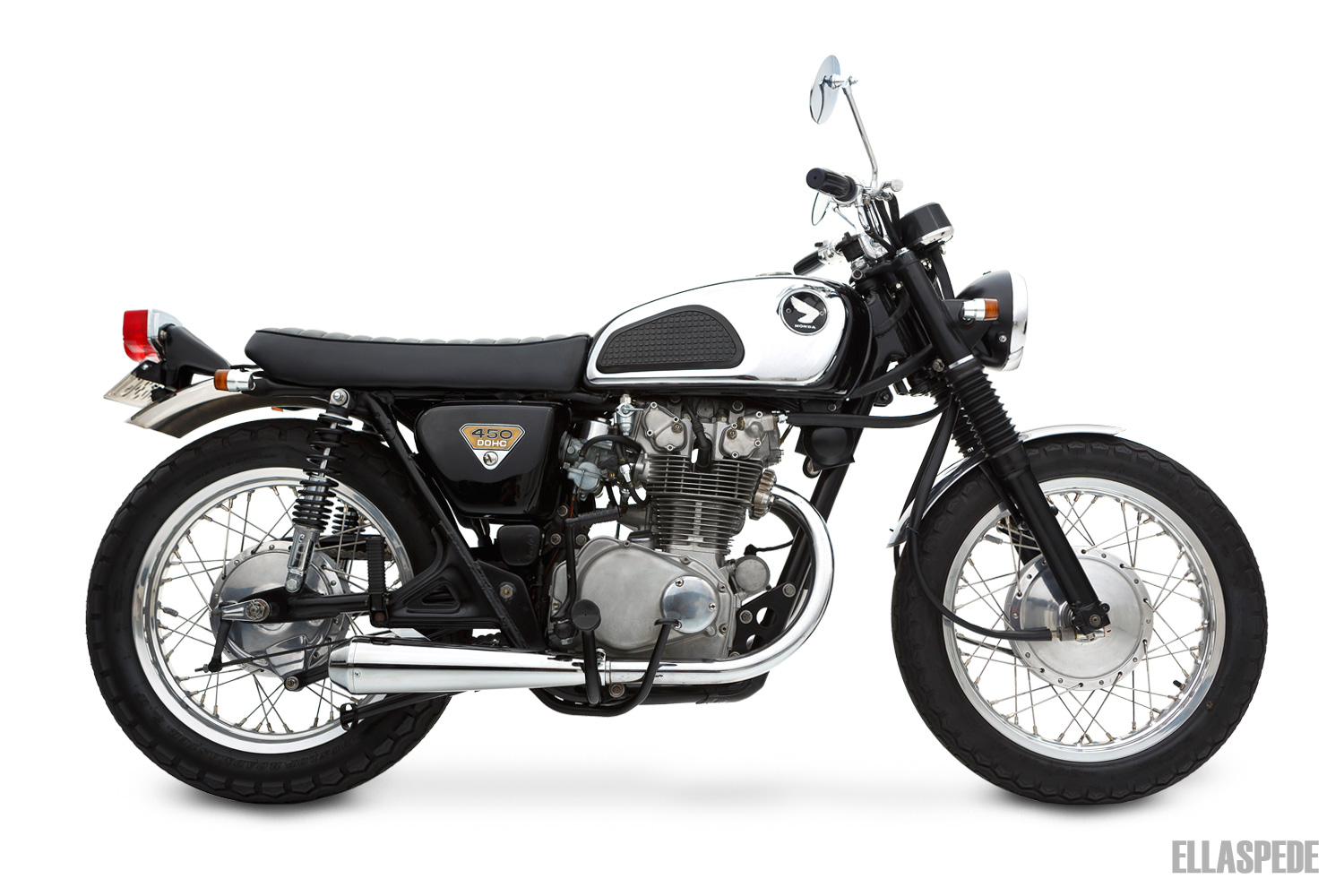 In 1968 Elvis Presley stared in what became known as the '68 Comeback Special. It resurrected what was a flagging career and led into Elvis' Vegas era.
In the TV special Elvis wore his famous black leather suit and his trademark blue-black hair doo.
Our latest customer Andrew B drew some inspiration from this and named his black 1968 Honda CB450 K1, Elvis.
With a view to restoring the old Honda, 'comeback' similarities can be drawn… and comeback from its sound but shabby former condition it certainly has.
The brief was basically a restoration with subtle mods where we thought appropriate. Based on our other work Andrew seemed happy to leave the details up to us.
Whilst the original CB450 is a classic, the look is somewhat reserved and safe. We proposed shortening the guards, slimming the seat, lowering the handlebars and headlight, widening the wheels and tyres as a starting point to give it a slightly tougher appeal.
The frame was slightly adjusted to take the new slimmer seat, cleaned and then sent out with many other parts for satin black powder-coating.
Lower handlebars were in order and used with (as per original) internal wiring and Posh grips. The original switch blocks were repaired cleaned, polished and reassembled. The original mirrors were cleaned and polished.
To lower the headlight the original mount was ground apart, re-welded and finished as above.
The seat uses the original steel pan modified with new shaped seat rubber and vinyl upholstery in a similar style to the original. The "ELVIS" tag was at Andrew's request and is in the original honda font.
Front and rear mud guards are custom shaped stainless items. (It would have be a shame to cut up the originals as they were in good condition)
The tank and side covers were finished in 2-pak black… badges were polished and painted.
The wheels were reconditioned with 2.15 x 18 front and 2.50 x 18 rear aluminium rims, new spokes, bearings etc. Tyres are Dunlop Roadmaster TT100 3.5 front and a very snug fitting 130 rear. (We started with a 120 rear but it just looked under-sized.)
Front shocks were reconditioned and new Ikon items now hold up the rear.
The tail light is original on a lowered original mount. Indicators are from Posh.
The engine was in good shape so work here was limited to blasting, polishing, some new gaskets, a carb clean and kit and a new bolt kit to freshen the look. Electronic ignition was also on the new parts list.
The main aim of this build was to restore the bike but also implement tasteful mods in a subtle way… to give it more or less a factory finish but freshen up the look.
Andrew was a great customer and seems chuffed with the result. It was a pleasure to deal with him and help such a great bike make its comeback.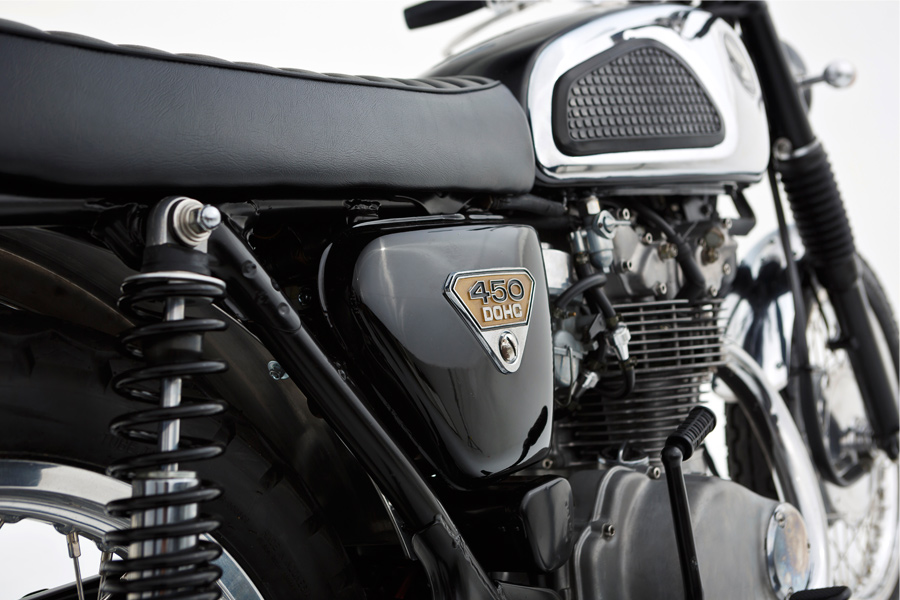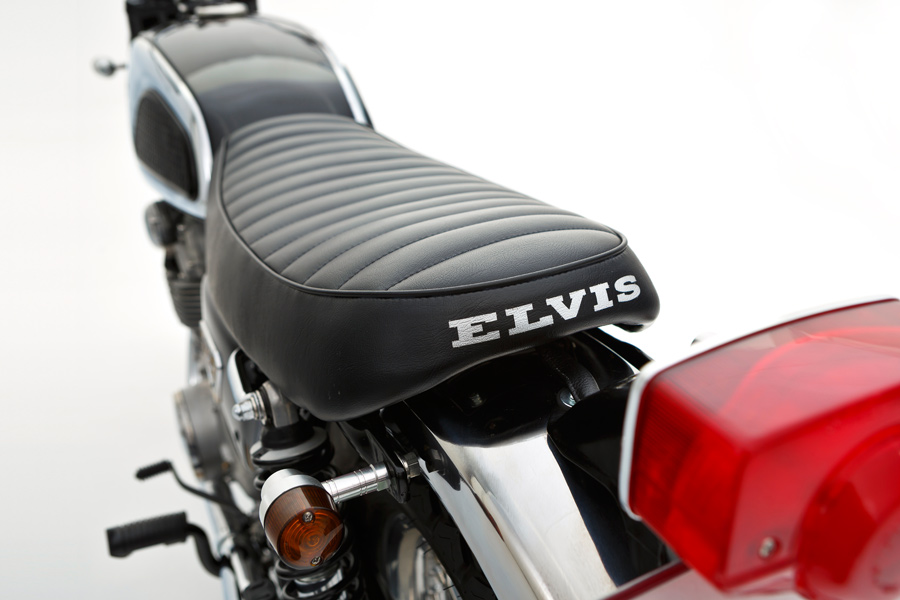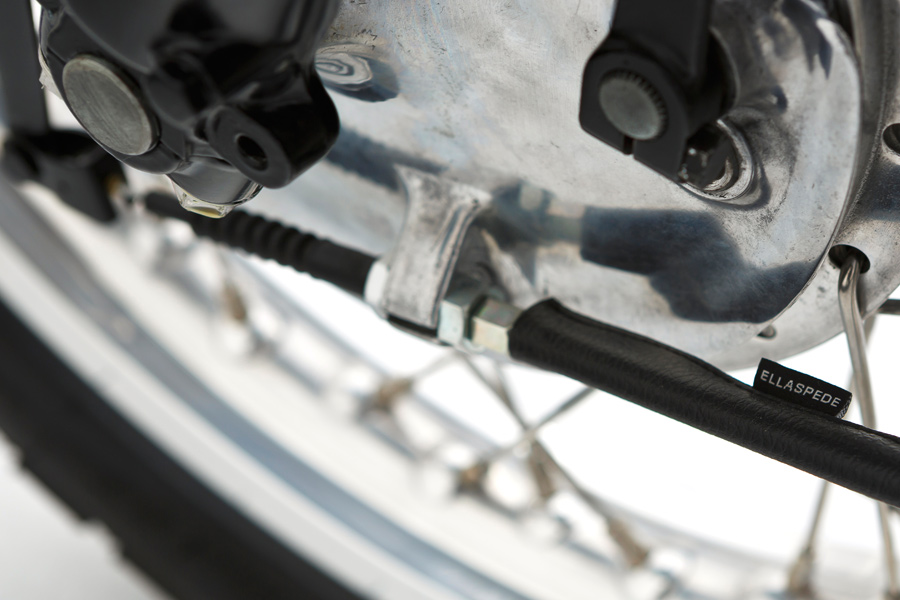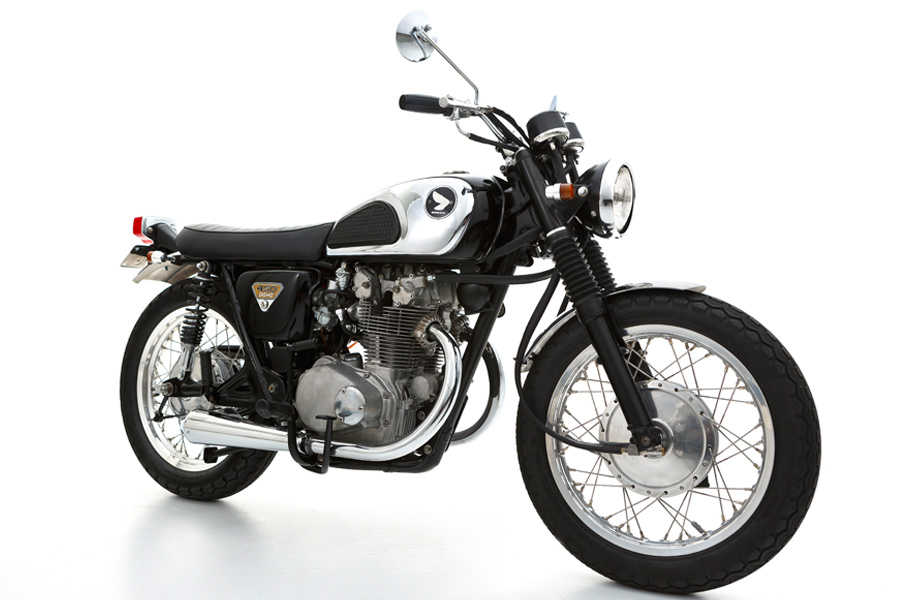 Albums we listened to during the build of this bike:
---
Photos and Features:
---
---
Leave a comment